Jim Carrey is an actor best known for his wacky and extravagant comedic style, and it's safe to say that this is perfectly portrayed in the Ace Ventura saga.
Carrey starred in 2 of the main (and the most successful) Ace Ventura movies but he has remained silent on the Pet Detective front since 1995... Until now.
Keep scrolling to find out more...
Jim Carrey is a man of many talents...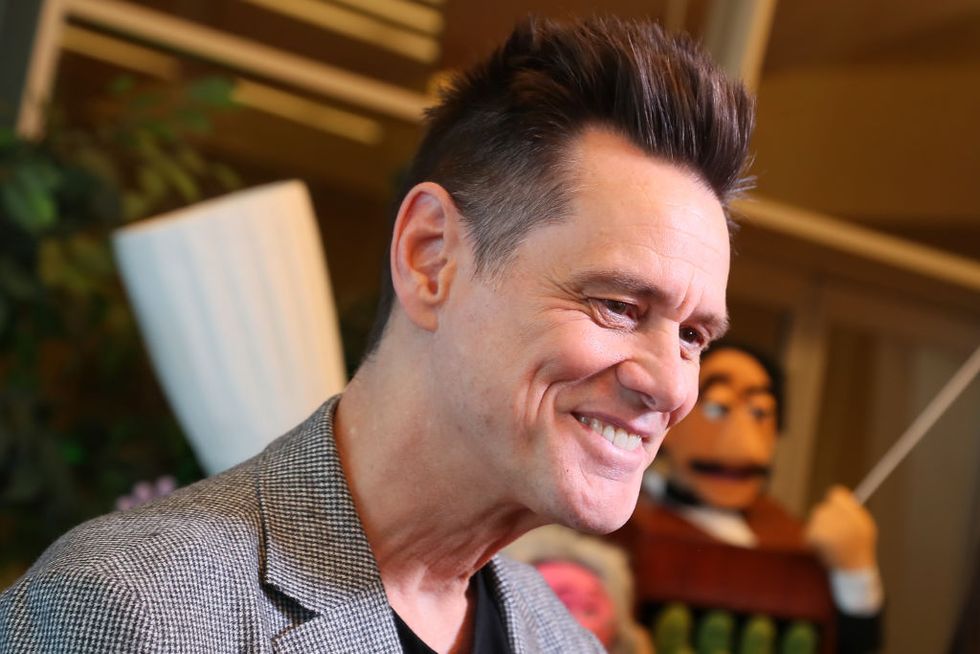 via: Getty Images
The fifty-seven-year-old actor has been famous for many years now, and fans love and know him best for his quirky and eccentric personality - both on and off-screen.
Carrey's résumé is rather impressive...
He rose to fame in 1990 when he landed a recurring role in the sketch comedy TV series
In Living Color
, and he went on to star in movies such as
Dumb and Dumber
(1994),
The Mask
(1994),
Liar Liar
(1997),
The Truman Show
(1998),
Bruce Almighty
(2004) and many, many more.
All of Carrey's roles have perfectly highlighted his incredible sense of humor...
And they have also outlined his quirky and rather odd personality.
Ace Ventura: Pet Detective came out in 1994...
via: IMDB
Of course, Carrey landed the leading role of the erratic and cheeky Ace Ventura.
The movie has a rather unusual storyline...
Ace Ventura is a goofy detective who specializes in animals, and the movie follows his search for the Miami Dolphins mascot - a live bottlenose dolphin who has been kidnapped.
In typical Carrey fashion...
via: IMDB
Ace Ventura gets himself into some sticky situations, but he always manages to cut loose in a hilarious slapstick form.
The movie was a huge success...
Enough so that it got a second movie just a year later.
Ace Ventura: When Nature Calls was released in 1995.
via: IMDB
Ace Ventura this time found himself in Africa in the search of a missing rare white bat, the sacred animal of an African tribe.
But this time around...
via: IMDB
Carrey himself was allowed to chose who directed the movie, in which he chose Steve Oedekerk, but he later
spoke
of how he regretted not picking Spike Jonze.
The 2 movies can be viewed separately or in any order.
When Nature Calls, which also stars Simon Callow and Sophie Okonedo, is chronologically a sequel to the first film, but it can be viewed on its own.
A third Ace Ventura movie was released in 2009...
But it didn't star Carrey, and ultimately, it was nowhere near as popular as the first 2 movies.
Things have been very quiet in the Ace Ventura world...
via: IMDB
Until now.
Daniel Richtman tweeted something suspicious...
Ace Ventura 3?! 🤔 https://t.co/wEfz9VEgV9

— Daniel Richtman #BlackLivesMatter (@Daniel Richtman #BlackLivesMatter)1575908397.0
Richtman, who is usually
very reliable
in the movie world, tweeted the possibility of
Ace Ventura 3.
Many felt that this wasn't proof enough...
👀 #AceVentura3 https://t.co/ygqtDlQO4I

— Morgan Creek (@Morgan Creek)1575748435.0
But we can confirm that the
Ace Ventura
movie production company Morgan Creek also tweeted about the prospect with a simple "beady eye" emoji.
Naturally, the tweet prompted a flood of responses.
"
If there is a God, and He loves us, there will be an 
Ace Ventura
3
 with Jim Carrey. I will be over the 
flippin
' moon. Not without Jim though," one Twitter user wrote.
It seems that Carrey is the one who truly makes the Ace Ventura movies.
via: IMDB
Another wrote, "
An unnecessary sequel from a 90's movie... OK I'll take it this time because of Jim Carrey."
Taking on the role of the infamous Pet Detective wouldn't be easy for anybody else...
via: IMDB
And it's safe to say that they would be some
pretty big
boots to fill.
But what has the man himself said about this rumor?
Last week,
We Got This Covered
 cited an anonymous industry source, who said that Carrey has reportedly expressed interested in reprising his role as the Pet Detective.
But perhaps we shouldn't be getting our hopes up just yet...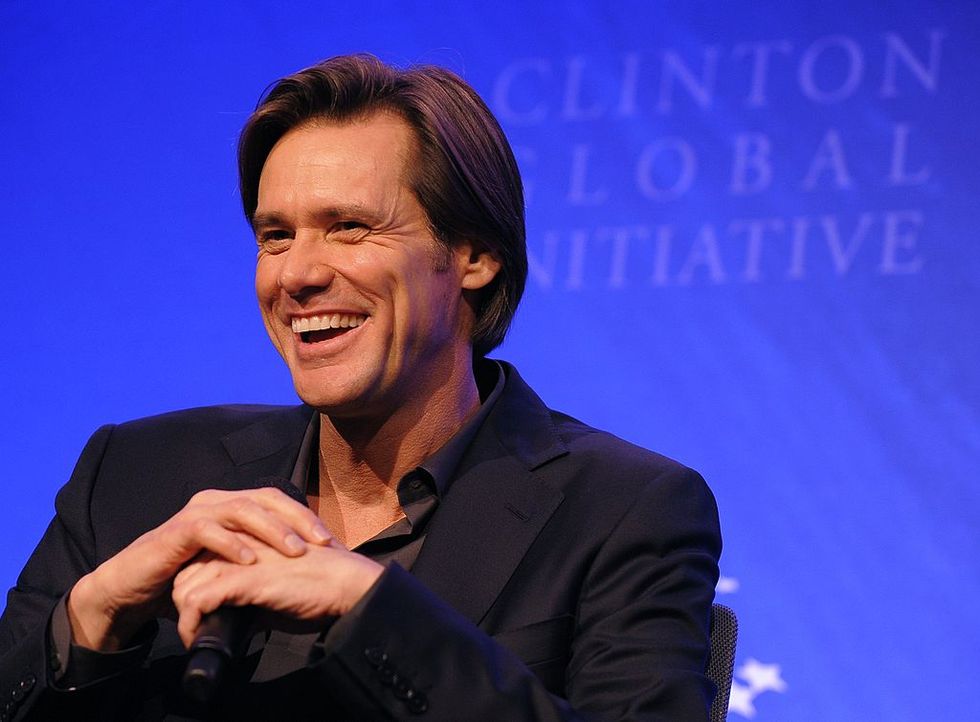 via: Getty Images
Speaking last year,
Ace Ventura: When Nature Calls
 star Tommy Davidson, who played Tiny Warrior, said that Carrey is not on-board with a third movie.
He told US Weekly, "He
doesn't want to do it now. But Jim is one of those kinds
 of artists
that, you know, he does what he feels, he does what he believes in.
I asked him about it. I told him, 'Hey man, it'd be nice in Jamaica.' He said, 'No I'm not doing those now'. And you know, that's like going on the field and going, 'Hey, Tom Brady, I think you should throw this over to...' No!"
Carrey is known for being very up and down...
So all we can do is hope that our dreams for a return of the Pet Detective will be fulfilled! To keep reading about Ace Ventura, keep scrolling to find out what millennials think is offensive about the first movie...