The outing of Harvey Weinstein as a monstrous, serial sexual predator has prompted other celebrities to share their experiences with sexual assault.
Not only are women like Gwyneth Paltrow, Angelina Jolie, and Cara Delevingne coming forward with stories about Weinstein himself, but women and men alike are speaking out about Hollywood's nefarious tradition of harassment.
Terry Crews broke his silence about an incident in which he was groped by a powerful male executive in front of his wife. Now, actor James Van Der Beek is sharing his story.
James Van Der Beek rose to fame on the '90s TV show Dawson's Creek.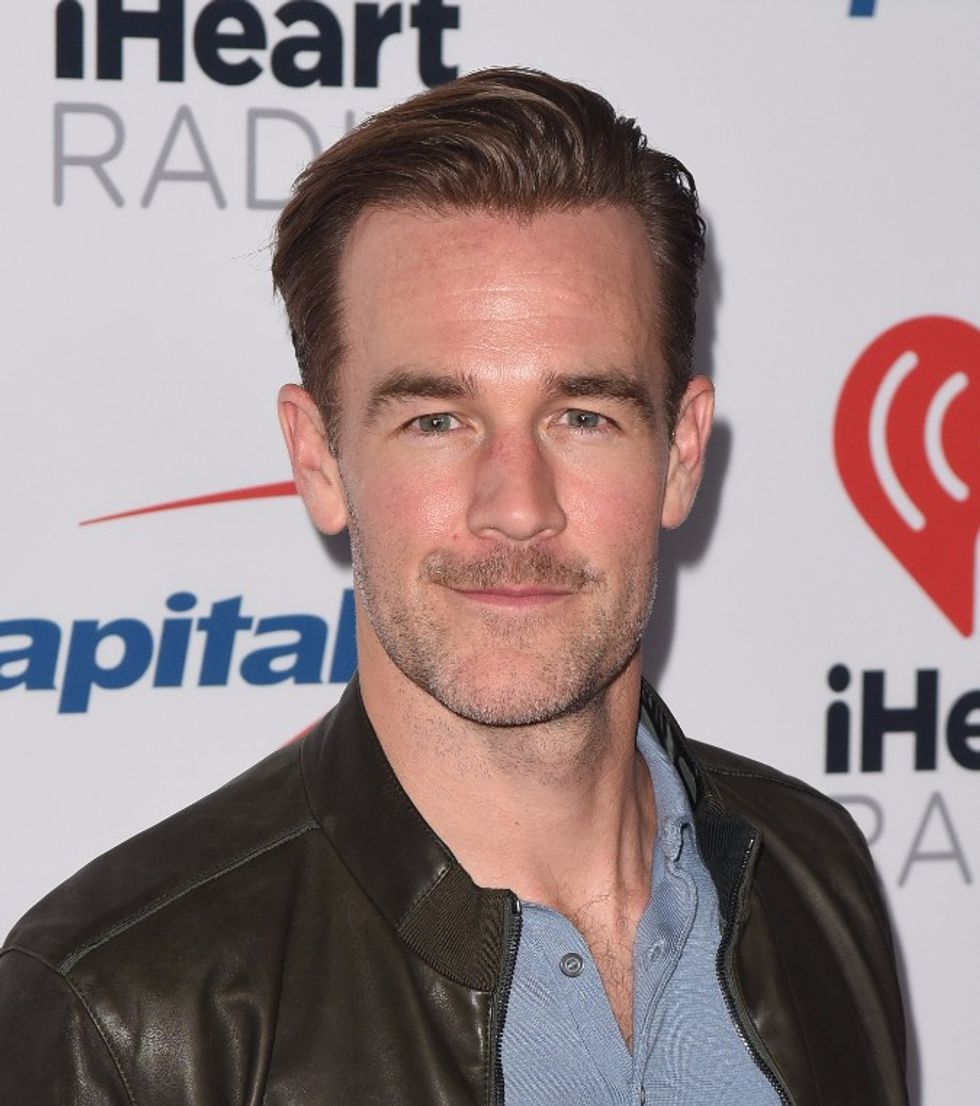 via: Getty Images
In the wake of the revelations about Harvey Weinstein, Van Der Beek has now broken his silence on his past experiences of sexual assault perpetrated by "older, powerful men" when he was a young, rising star in Hollywood.
On Wednesday, October 11, Van Der Beek tweeted out his support for the women who were harassed or assaulted by Harvey Weinstein.
He linked to Liz Meriwether's account of her own Hollywood harassment published in
The Cut
 and asked his fans to understand why women who've been assaulted may stay silent for so long.
Then, he went directly after Weinstein:
He expressed his disgust for Weinstein's behavior and applauded the bravery and courage of every woman who spoke out.
About 15 minutes later, Van Der Beek revealed that he too has been assaulted on more than one occasion:
"I've had my ass grabbed by older, powerful men, I've had them corner me in inappropriate sexual conversations when I was much younger..." he wrote.
He continued:
Van Der Beek and Terry Crews are helping to broaden the conversation. They are powerful allies to women in this fight, especially because they've experienced assault themselves and understand exactly the psychological torture those incidents can cause. Many on Twitter
thanked
Van Der Beek for expressing his support for the women coming forward and sharing his story with the world.