Addison Rae has confused a lot of her fans after she was snapped wearing her bikini backwards.
She was snapped wearing the bikini bottoms completely backwards while modeling for a swimwear brand…
And people just can't quite believe it! Scroll on to check it out…

Now, if you didn't know, Addison Rae is a social media personality here in the U.S…
And it all started back in July 2019 when she started posting content on TikTok, where her dancing videos began to blow up.

According to Popbuzz, Addison downloaded TikTok after she was babysitting a group of middle schoolers…
She posted a video as a joke and it took off, thrusting her into the spotlight.

She was born and raised in Lafayette, Louisiana, but moved to Los Angeles to pursue her TikTok career.
She briefly attended Louisiana State University where she studied sports broadcasting but dropped out when her TikTok started to rise in fame.

She has been part of the TikTok collaborative group The Hype House since December 2019 when it was formed…
And in just a few months, Addison gained over 1 million followers on TikTok and decided to leave LSU.

While Addison doesn't live in the house…
She frequently visits and collaborates with the other members of the group.

"I remember that's when it changed for me," Rae told Business Insider in April 2020.
"I knew I wanted to take it more seriously and expand it to other platforms. I uploaded a video to YouTube and got really active on Instagram."

Today, Addison has amassed over eighty-two million followers on the social media platform.
Ranking as the third most-followed individual on the platform behind Charli D'Amelio and Khaby Lame.

In August 2020, Rae was named the highest-earning TikTok personality by Forbes.
But that's not all she's known for. She's also a singer, and back in March, she released her debut single, "Obsessed."

Addison has also launched her own cosmetics line, Item Beauty which she co-founded with beauty startup Madeby Collective…
Her job is to oversee most of the products in the brand.

However, while it might look like she's living the life of luxury…
Things haven't always been sunshine and rainbows for the star.

In March 2021, Addison Rae confirmed her breakup with Bryce Hall after less than a year of dating…
In an interview on the BBF's with Dave Portnoy and Josh Richards podcast, Bryce confirmed that he broke up with Addison because he "was just not in the mindset for a relationship," citing the false Vegas cheating allegations as part of the reason.

Initially, they did not plan to announce their breakup on social media…
But Addison mistakingly called Bryce her ex-boyfriend in an interview posted on TikTok.

Shortly after their split, rumors began circulating that Addison and Jack Harlow were dating…
Thanks to photos of the pair hanging out at Jake Paul's boxing match.

In May 2021, Addison was also spotted in the same sweater that also belongs to Jack.
Following the rumors and subtweets from Bryce Hall, Addison spoke out on Twitter, clarifying that she was single.

Addison seems to have worked her way up to the top when it comes to reality stars…
As we all know she's now besties with Kourtney Kardashian.

Addison and Kourtney first connected through Kourtney's son Mason.
​Mason was a big fan of Addison and has done a few TikTok dance collabs with her. Kourtney then joined in and that sparked their newfound friendship.

So much so, in September 2020, Addison landed a spot in Kim Kardashian's Skims one-year anniversary campaign…
But it's unclear if her casting had anything to do with her friendship with Kourtney Kardashian.

Over the lockdown period, it has been reported that Addison and Kourtney Kardashian grew to be inseparable, with Addison spending a lot of time at Kourtney's mansion.
They're clearly 2 peas in a pod.

And late last year the pair left fans feeling a little bit uncomfortable…
After posting a bikini-clad photoshoot of themselves.

The friends were posing in matching glittery bikinis…
And the photo left some fans with a sour taste in their mouths.

But this isn't the only time Addison has showcased some pretty revealing swimwear…
More recently, Addison got creative with a simple black triangle top string bikini, flipping the top upside down so the ruching was at the top vs. the bottom.

And now, Addison is back at it again…
And this time, she's confused a lot of people over her bikini bottoms.

In a recent Instagram post, the star appears to have worn her bikini bottoms backwards earlier this summer.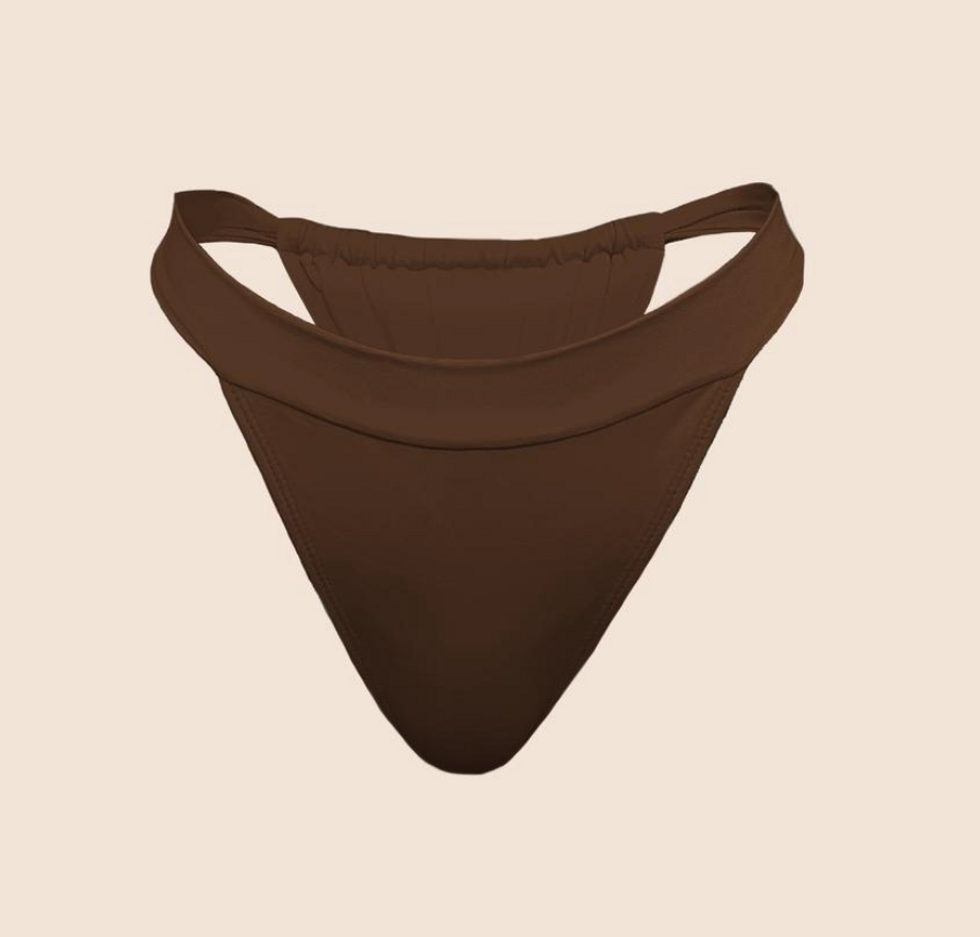 Thanks to a fashion fan account @theaddisoneasterlingcloset, it was revealed that Addison's bikini was the Clover Top and Clover Bottom from Knight Swim. As you can see, the ruching is meant to be at the back of the swimsuit.
And people have a lot to say…

Here is the post causing all the drama…
For more news like this, keep scrolling…