If you're having a bad day, you'll perk right up when you read this story.
More than fifteen million people have watched a viral video of an adorable baby girl with Down's Syndrome who smiles repeatedly at her adoptive mother, who is suitably blown away by the little girl's beaming demeanor.
Her utter cuteness has won the hearts of millions of internet users. Her pure joy is undoubtedly infectious - when you watch, it's impossible not to smile too.
Keep scrolling to see the heartwarming clip for yourself.
Down's syndrome occurs when an extra copy of a chromosome is present at the time of conception.
via: Shutterstock
Specifically, a full or partial copy of chromosome 21.
It's currently the most common chromosomal disorder.
via: Shutterstock
According to the 
Centers for Disease Control and Prevention
, every year in the United States, around six-thousand babies are born with Down's syndrome, equating to around 1 in every 700 babies born.
Some people with Down's syndrome may experience additional medical issues as a result of the extra chromosome.
via: Shutterstock
Heart, intestinal, ear, nose, throat, or thyroid issues can come hand in hand with someone who lives with Down's syndrome.
But many people with Down's syndrome live full, independent lives.
via: Shutterstock
The condition affects people differently and at varying scales. Some people will need more regular care whereas others run their own houses and have jobs.
The National Down Syndrome Adoption Network specializes in finding families for children with Down's syndrome.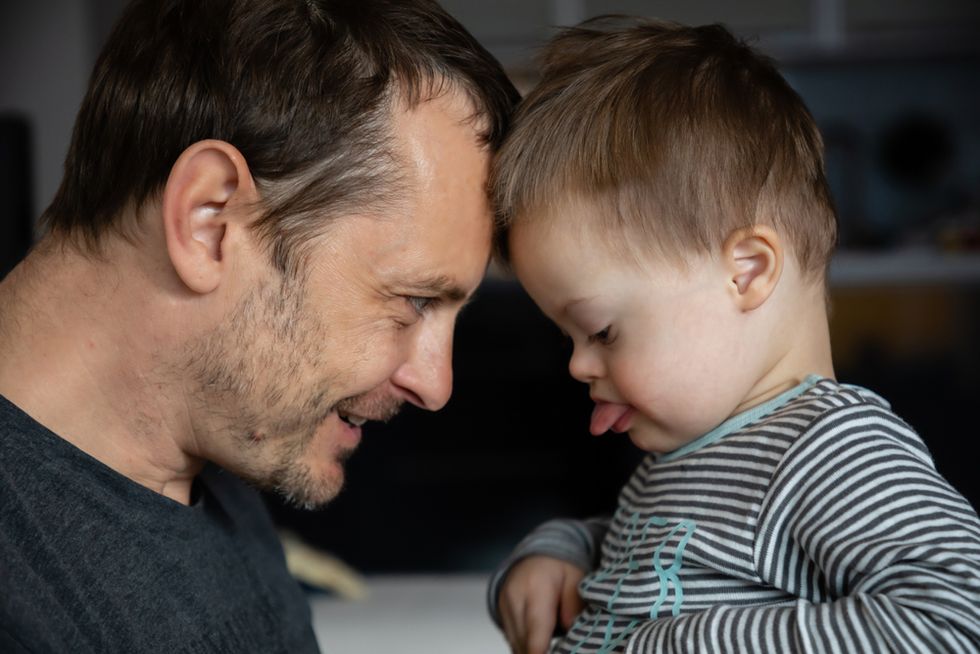 via: Shutterstock
This year so far, NDSAN has matched sixteen babies and children with Down's syndrome with adoptive families.
And one of those children has gone viral online.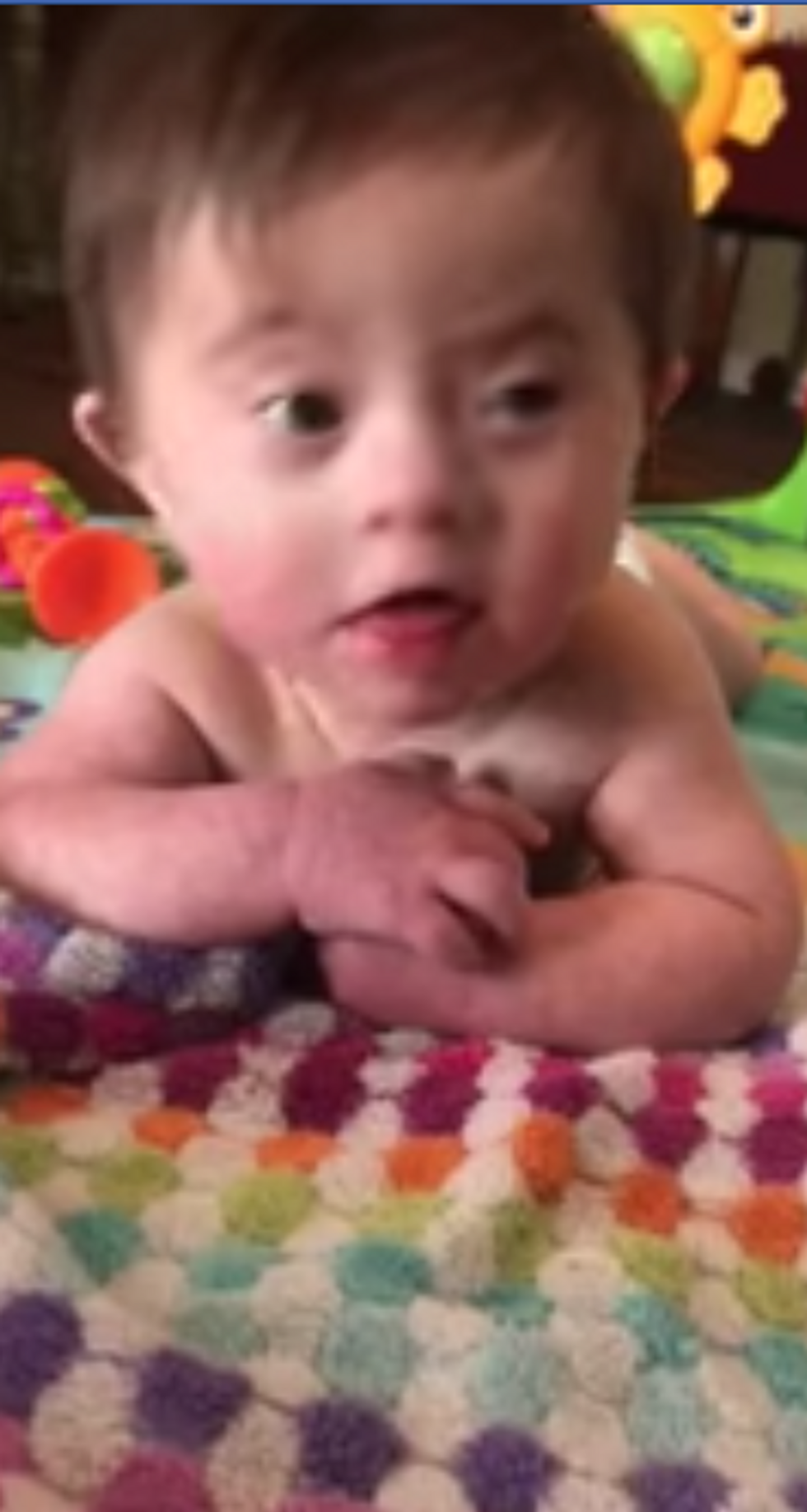 Known only as baby H, the adorable little girl has garnered millions of views after her new adoptive mom filmed a video of her and the agency posted it online.
Why is she so popular? Because she's so happy.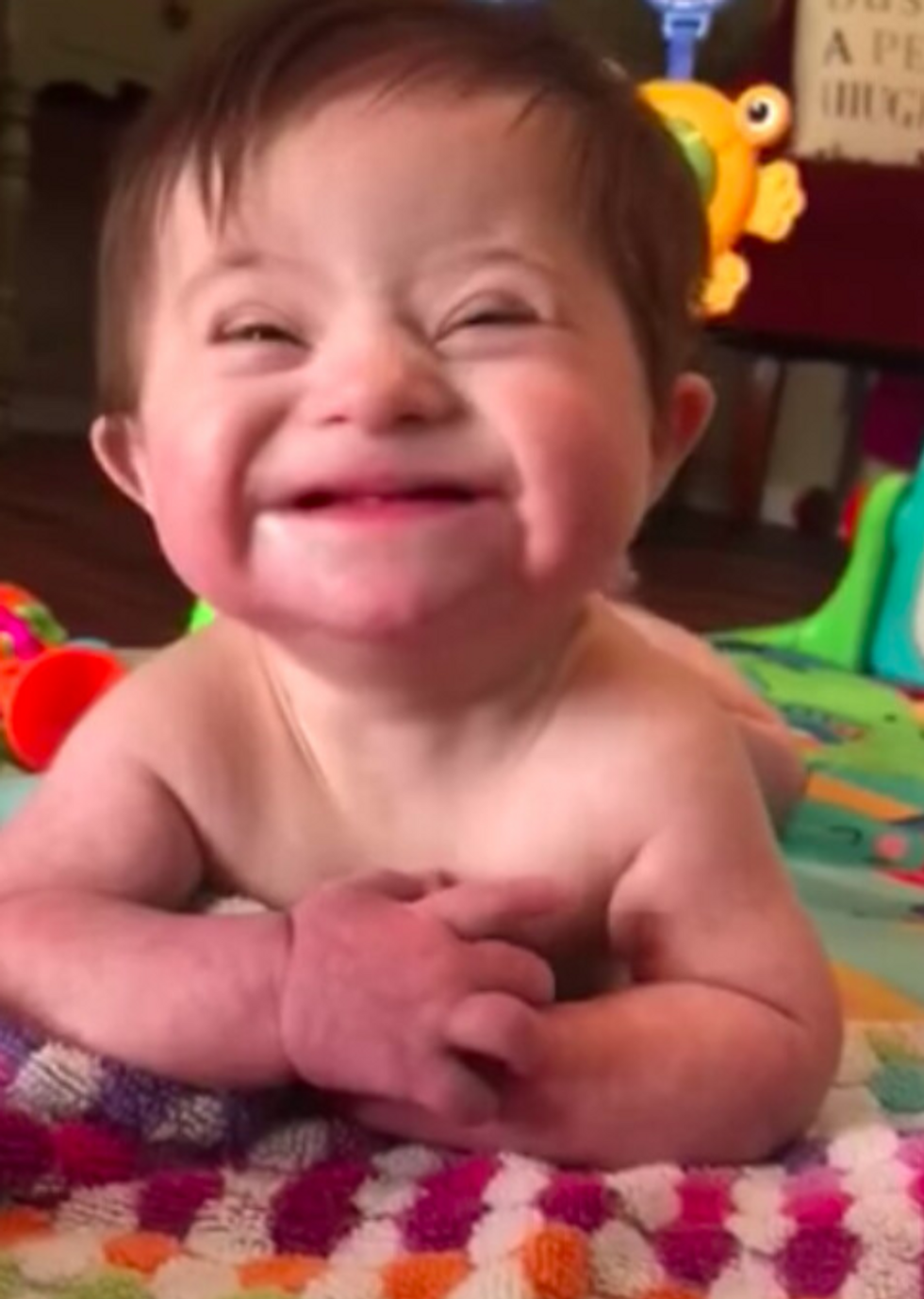 via: Facebook
The baby girl can be seen repeatedly smiling in what's probably one of the most adorable clips we've seen. Titled "New smile," the video, shared on Facebook last month, shows the baby having some tummy-time on a play mat. "How's your day going?" her Mom asks before the baby girl smiles in delight. "I love your new smile!" her proud Mom exclaims.
Her smile is truly infectious.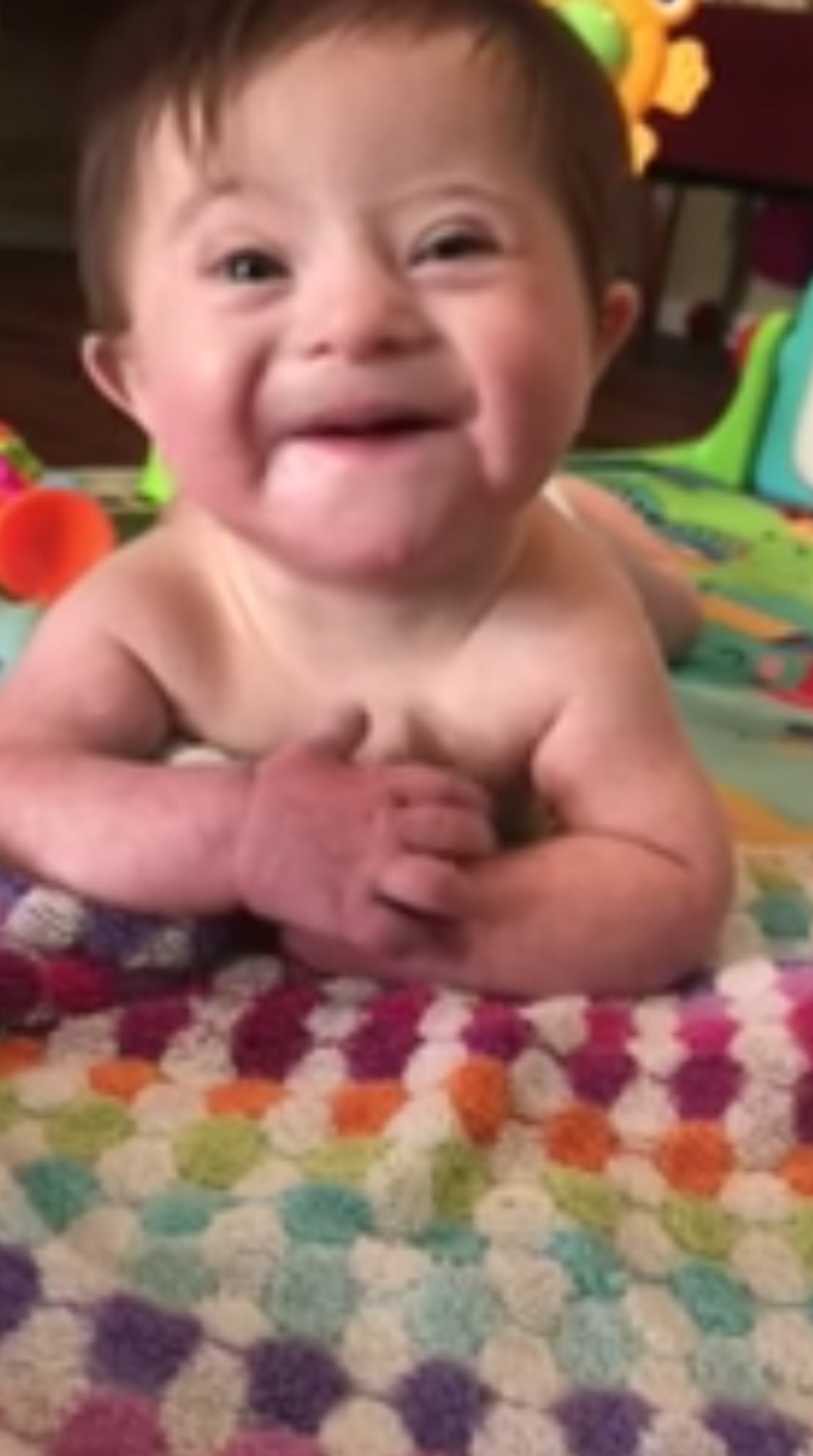 It's
impossible
to be sad when looking at that little face.
She's won the hearts of the internet.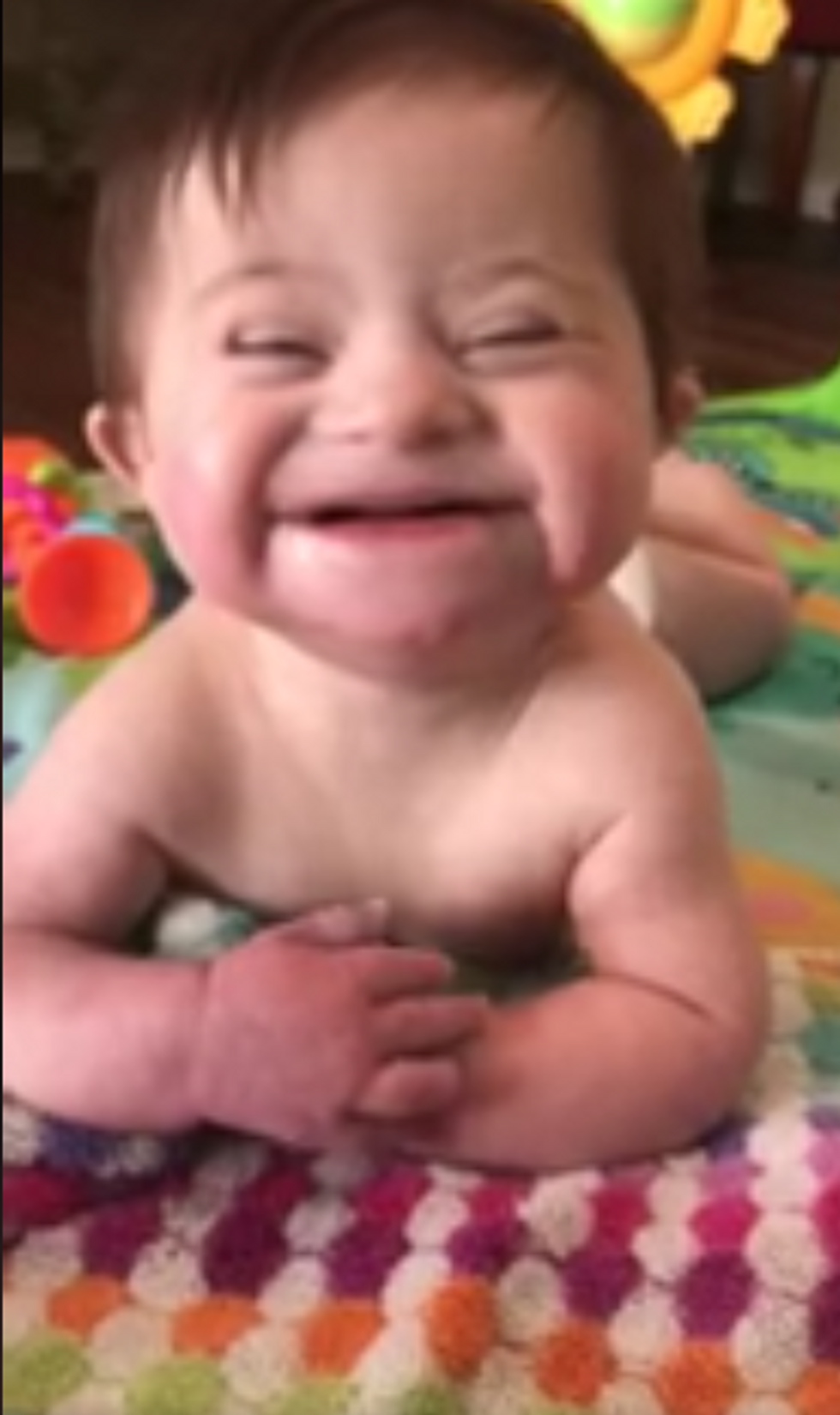 "The joy in this woman's laugh is as divine as the baby's smile," one viewer gushed. "Beautiful baby," added another. After posting the sweet video of Baby H on Facebook, the NDSAN received thousands of supportive comments from viewers, so not only is baby H
ridiculously
cute, she's also raising important awareness for Down's syndrome.
Take a look below:
She's sure to brighten your day. Craving some more happy news instead of the usual doom and gloom? Keep scrolling to read more about a single dad who has adopted 5 siblings under the age of 6 so they can be raised together.