Any dog lover knows that adoption is absolutely vital. And this story of doggy adoption might be the cutest yet.
It's safe to say that dogs are one of the world's most popular pets.
so damn cute.
They are truly man's best pals.
entire sofa, many of us couldn't live without our furry friends.
In fact, it's basically what unites the internet.
There's one thing it seems we can all agree on – our canine pals are too good for this world.
But one story has really captured the internet's heart this week.
And this story is just adorable.
Everyone knows doggy adoption is key.
The thought of dogs still in search of a forever home basically breaks our hearts.
It comes from the Humane Society of Northwest Louisiana.
via: Humane Society NWLA
And features a little dog the internet can't get enough of.
It features a little black labrador called Burreaux.
But he's no ordinary pooch...
He's incredibly smiley.
Burreaux just cannot resist showing off his chompers.
To some, it looks a little creepy.
Rather more like he's baring his teeth at onlookers.
But to others...
Burreaux is pretty much the cutest dog we've ever seen!
Here he is.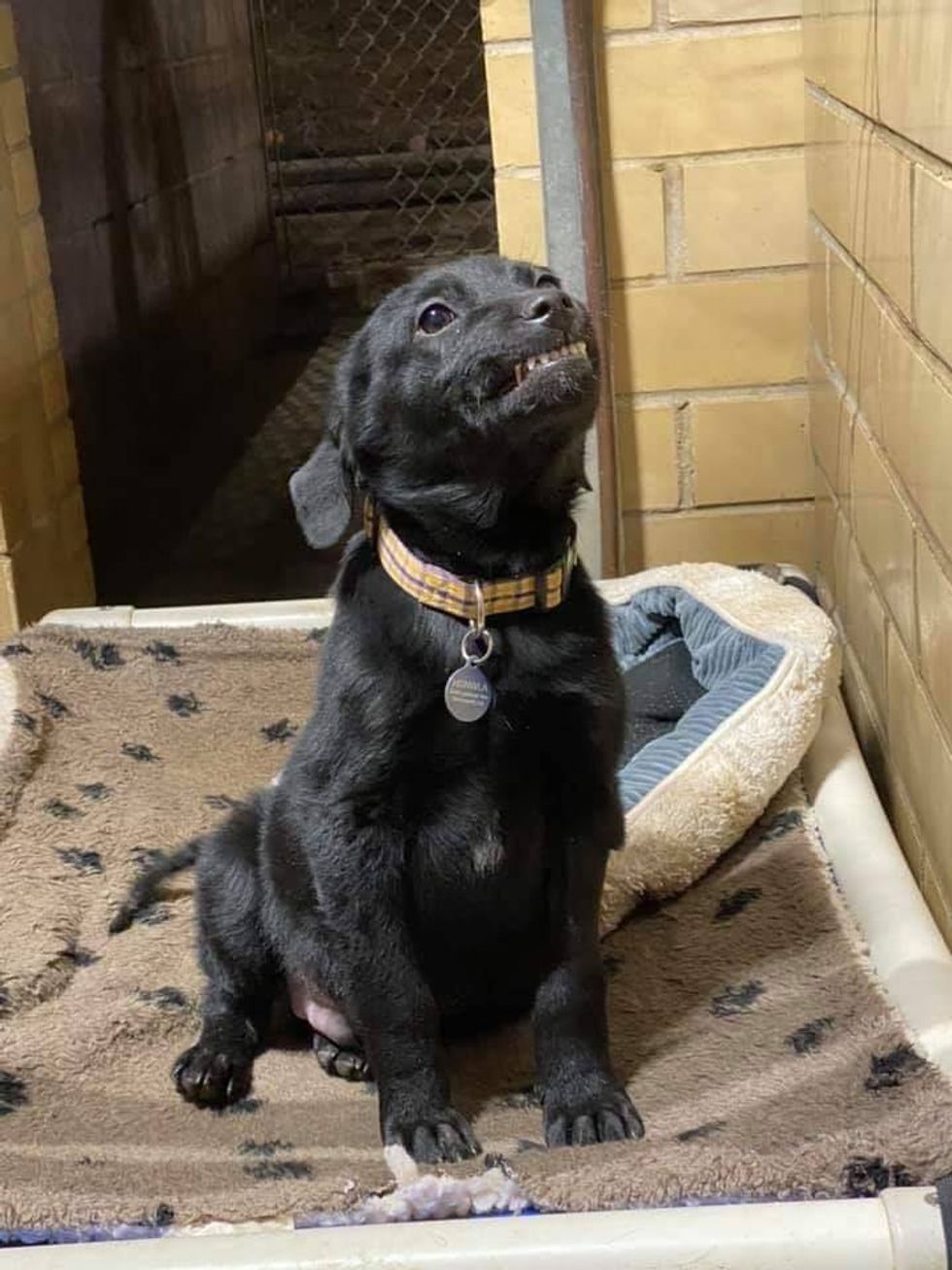 via: Facebook
Have you ever seen anything cuter?
He was rescued at just eight weeks old.
The society's owner saw him at a local animal control center and knew she had to give him a chance at a new life.
But even cuter than his lil black lab appearance?
The fact he tried to appeal to prospective adopters with a big ol' cheesy grin.
Although it looks more like this.
Hey, it's the thought that counts, right?
The center shared a video of Burreaux.
And it quickly went viral, with many volunteering to adopt the pup.
Luckily, the story has a happy ending.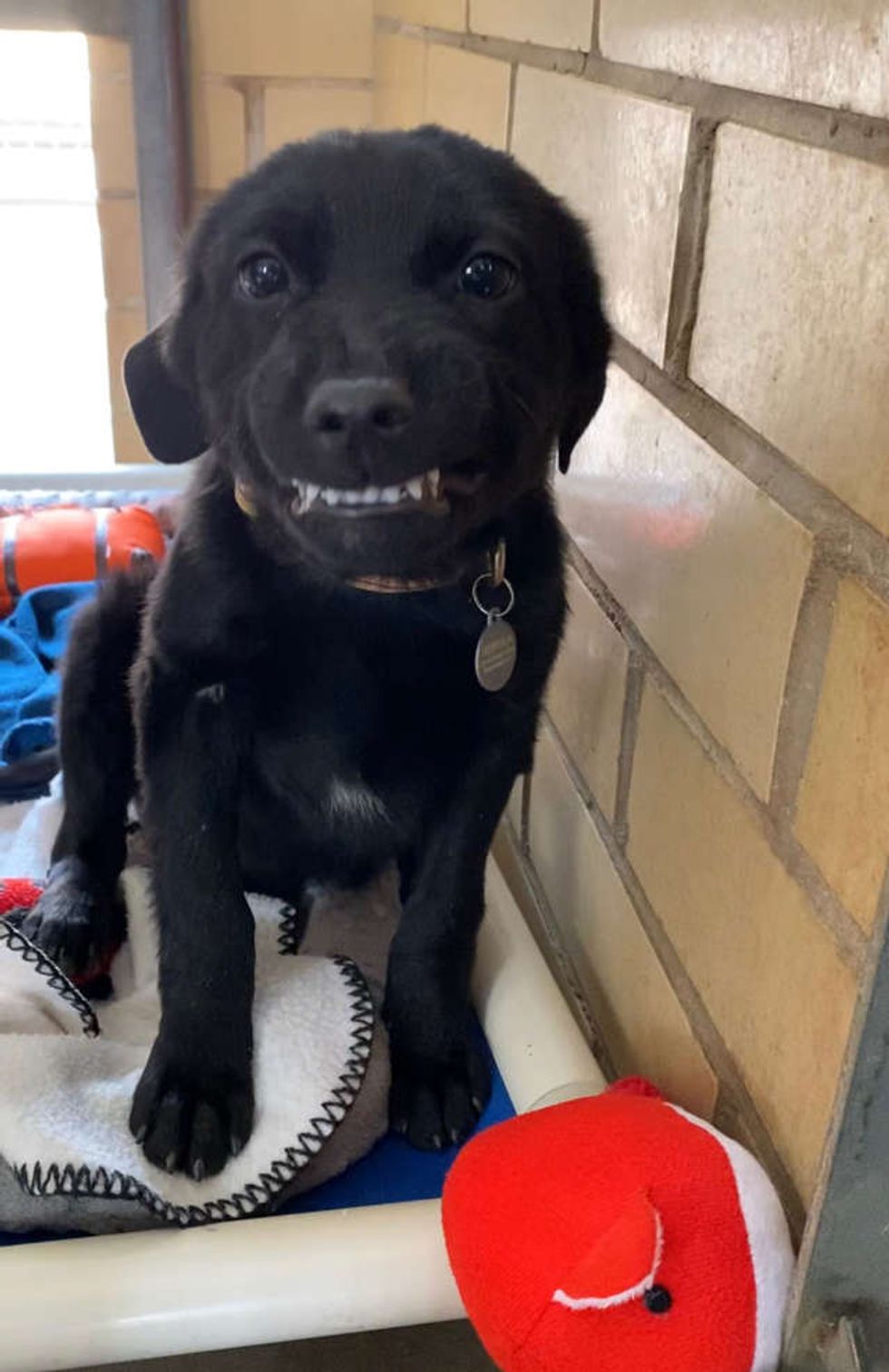 via: Facebook
Because from the thousands of offers online, one woman has adopted this cute pup.
Hollie King couldn't resist this grin.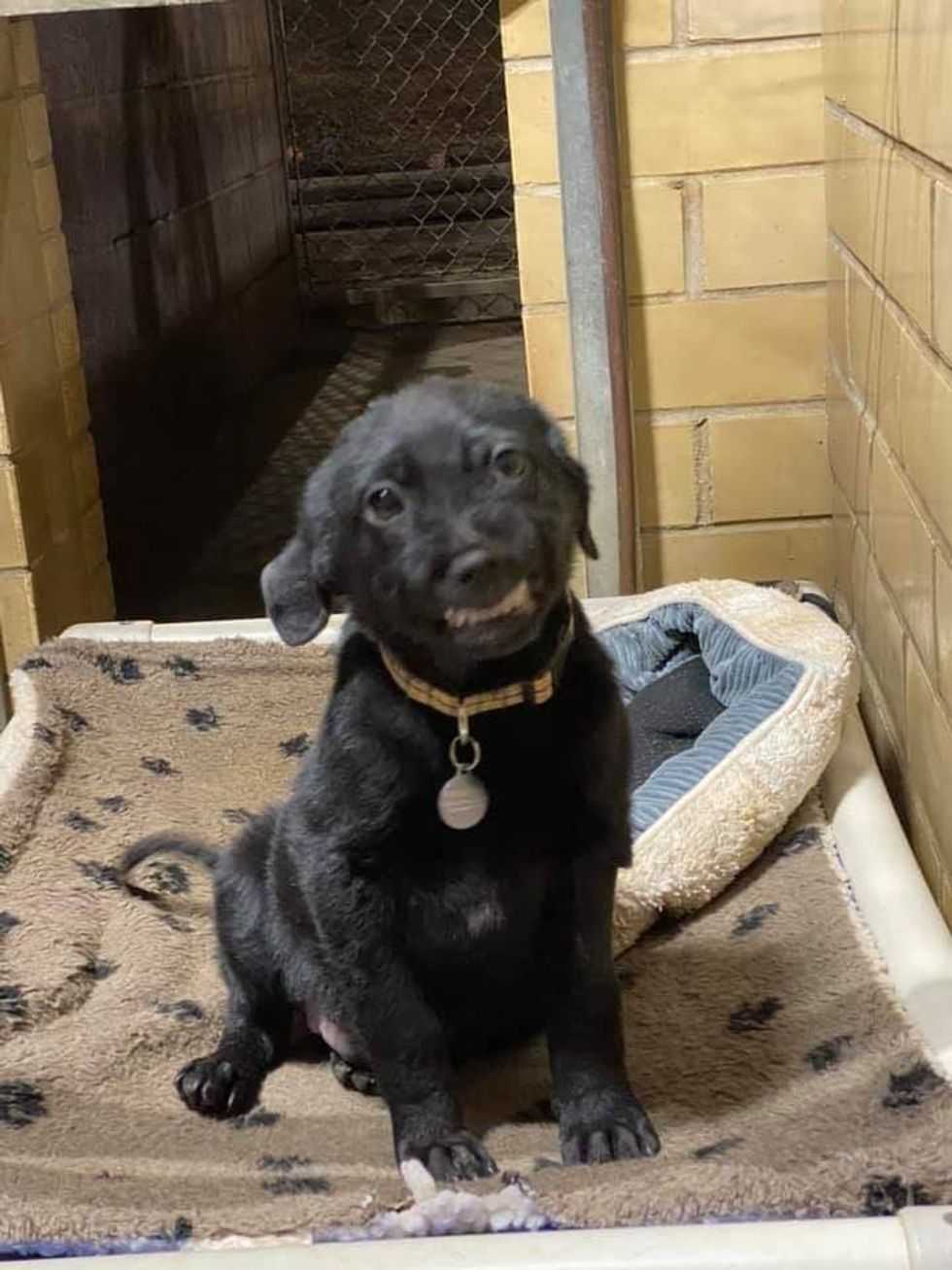 via: Facebook
"His smile is what drew is into adopting him. So far he hasn't smiled, not one time. I figured it's either he's still trying to get used to us or keeps getting distracted by everything," she explained to 
Insider.
"He really is the sweetest thing ever."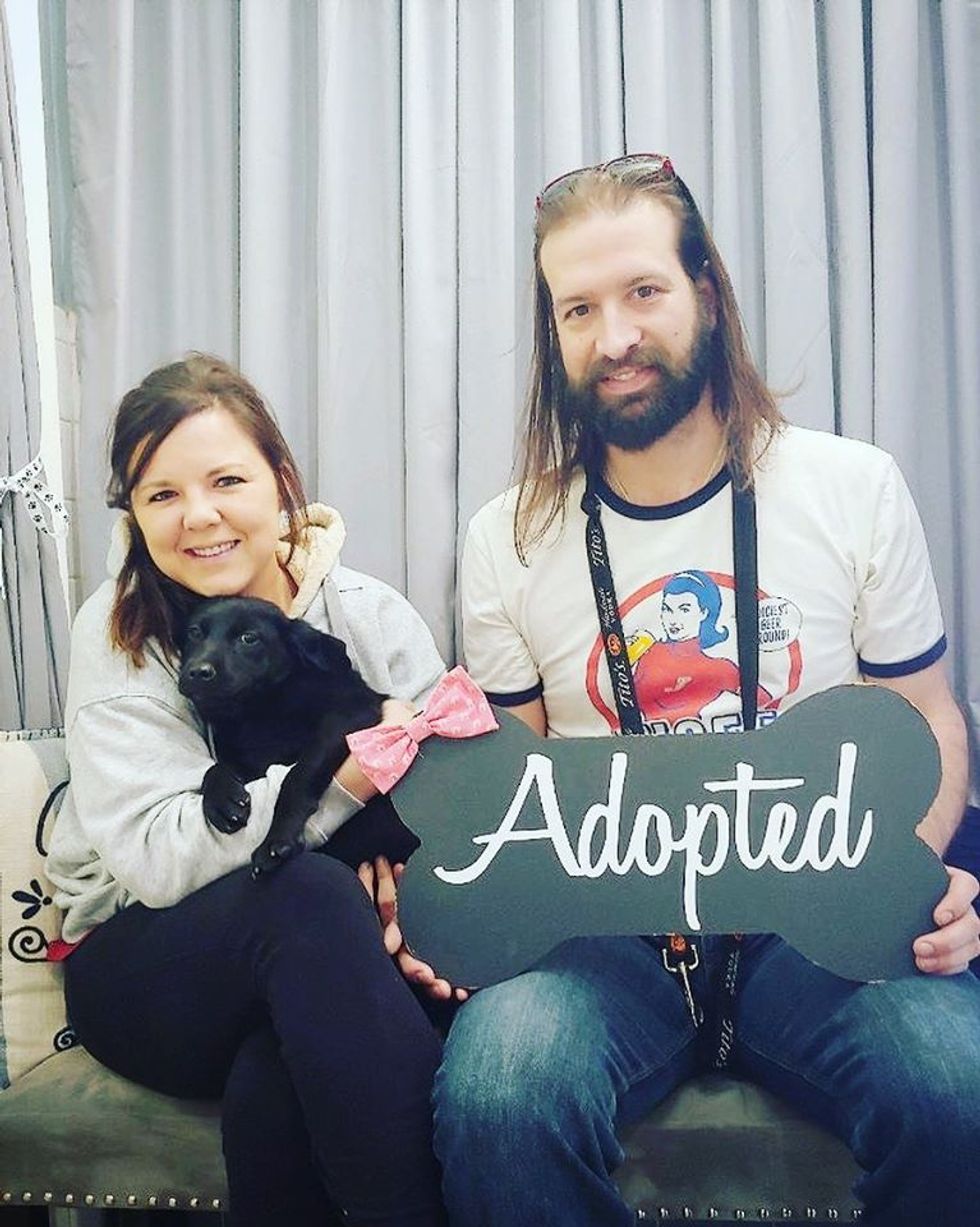 via: Facebook
We're inclined to agree!
We love a loving dog!
Sarrah Walton, a volunteer at the Humane Society of Northwest Louisiana, told 
The
D
odo
,"It's whenever you're talking real sweet to him … he gets this smile like he wants something. Like he's telling you, 'Come pet me, come love me.'"
We wish Hollie and Burreaux a lifetime of happiness together!
Want more magical dog adoption stories? Scroll on for the incredible before and after shots that'll melt your heart...