Story by Margo Lang for 22 Words
The night before the Women's March I reflected back on the last year, and found myself struck by our progress. I spent November 9, 2016 with the shades drawn, sweatpants on, and a box of tissues by my side. My business partner, Annie Lascoe, and I marked it a day of mourning. We cancelled our meetings, postponed our calls and just sat there on her blue velvet couch and cried.
As Americans, we were grieving the downfall of our steadfast she-ro. As owners of an organic tampon company, we were bracing ourselves for further push back on the ingredient labeling and accessibility issues plaguing the feminine care industry. As women, we were crushed as that ultimate glass ceiling not only remained intact, but felt like it was closing in on us as we watched our feminist fantasies float away.
But then November 10, 2016 dawned and I pulled back the blinds, put on my pantsuit and dried my tears.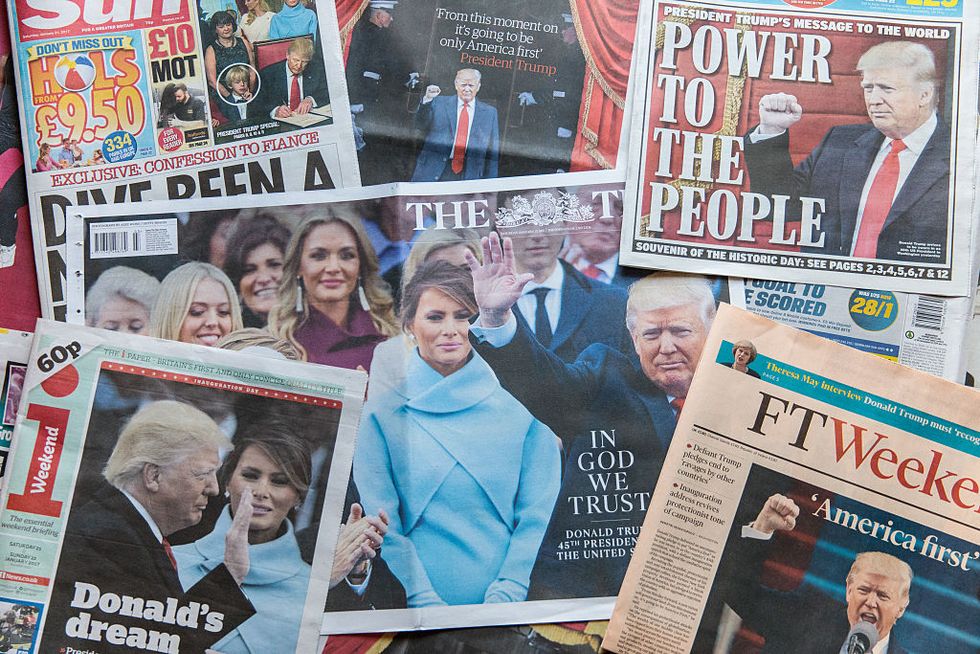 via: Getty Images
With Inauguration Day looming in the distance, there was no other option but to fight the good fight. I spent weeks talking about what the future might look like with my peers, parents and grandparents. There weren't many optimistic perspectives, but one thing was clear: the people in my life were not going to surrender so neither would I.
News of the Women's March started to spread and I was beyond excited. Inspired by years of my dad's Vietnam War protest stories, the opportunity to raise my voice, share my rage, and feel my fear seemed like exactly what I needed.
A few days before the march, with my pussy hat on its way and my Team Hillary t-shirt freshly laundered, my best friend told me her grandmother had passed away and the funeral was going to be held on January 21, 2017.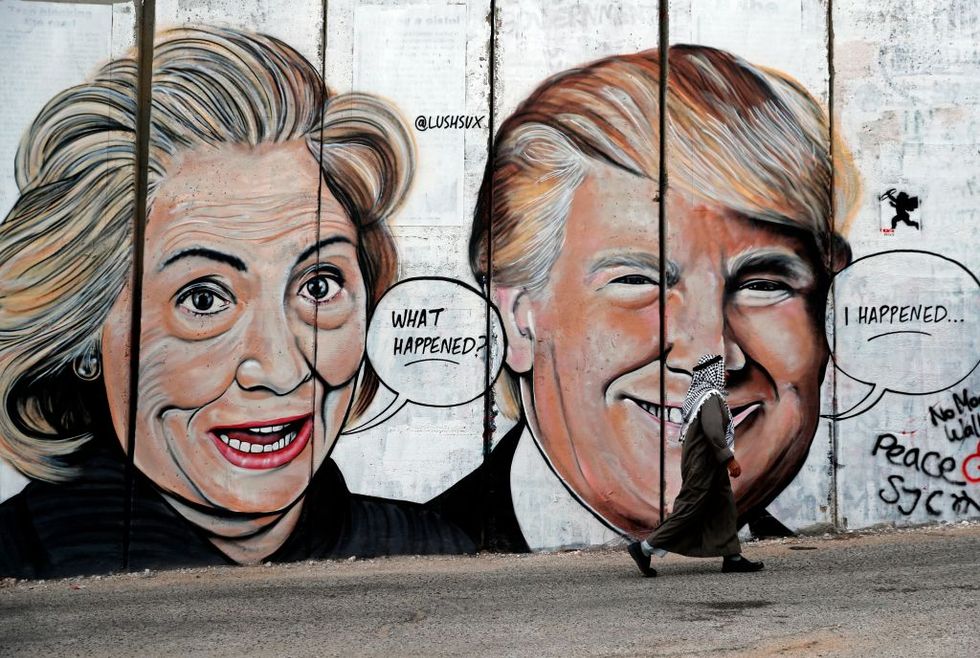 via: Getty Images
My heart sank but I had to ask myself, "is it more important for me to stand up for women's rights as a whole at the march or show up in support of my soul sister who just lost one of the nastiest women in her life?"
Honestly, it wasn't a question. I missed the 2017 Women's March and I don't regret it, not even for a second. But the 2018 Women's March, for me, was a long time coming and I was PUMPED.
Outfitted in my Team Hillary t-shirt, pussy hat and We're Not Ovary-Acting/Nasty Women Unite poster, I approached Pershing Square with curiosity and excitement.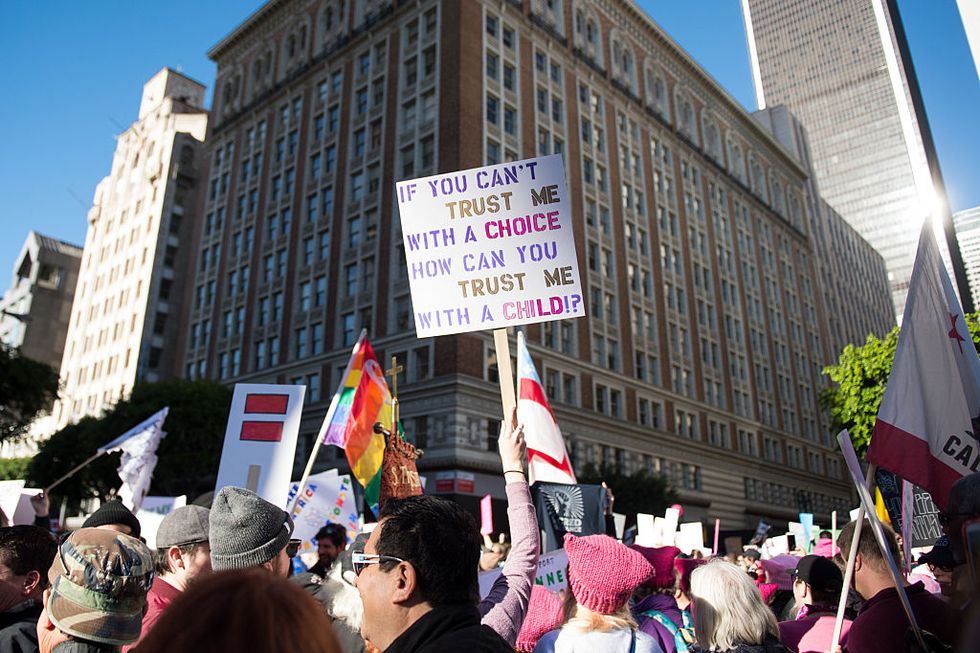 via: Getty Images
The streets were swarming with people chanting "Hey! Ho! Misogyny has got to go!" and "Viva la vulva!" in unison.
I had seen pictures and devoured articles about the march last year but the energy of being in the crowd was electric. This mass of people representing every race, religion, socioeconomic status, and gender somehow allowed for a palpable sense of belonging. It was this rare moment where such obvious diversity yielded overwhelming unity and I could not get enough.
We approached City Hall only to realize just how large the turn out for the event was - 700,000 strong, one speaker later announced.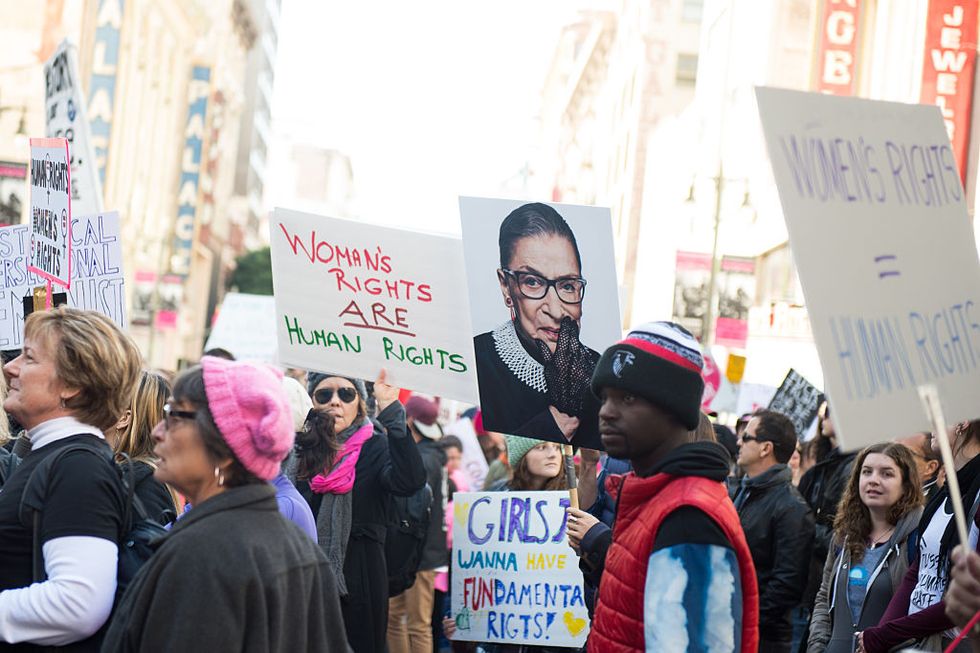 via: Getty Images
The likes of Viola Davis, Rob Reiner, Idina Menzel, and Eric Garcetti spoke, yelled, and sang words of triumph, passion and progress. The rhetoric of the speeches and the conversation in the crowd were not encompassed by fear, but instead by the confident conviction that we are winning, even if Donald Trump is still in the White House.
It might be as bad as we had anticipated at this time last year, maybe worse, but we are still here. We are literally still here hoisting signs with words of rebellion, marching in step with our friends, and chanting messages of strength in a sea of strangers. 
Only now, a year later, we are even stronger together. Unprecedented numbers of women are running for office across the country.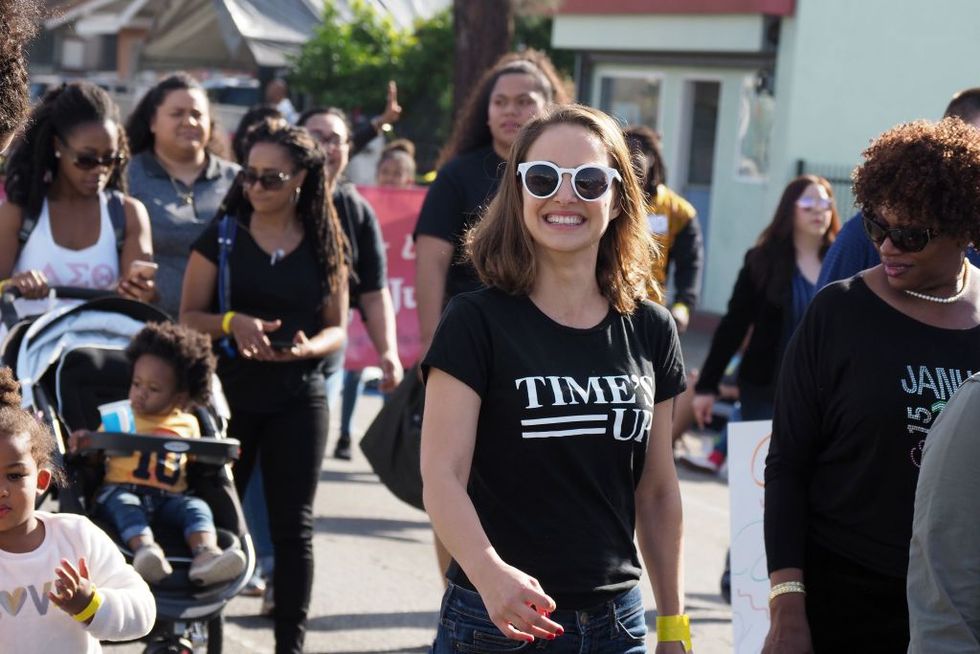 via: Getty Images
The #MeToo and Time's Up Movement have swept the nation, paving the way for a nuanced conversation about trauma and a new normal when it comes to how we talk about sexual assault, aggression, and harassment.
Women who have felt forced into silence for years, like the US Gymnastics team members assaulted by Larry Nassar, are speaking their truth and seeing the predators get held accountable.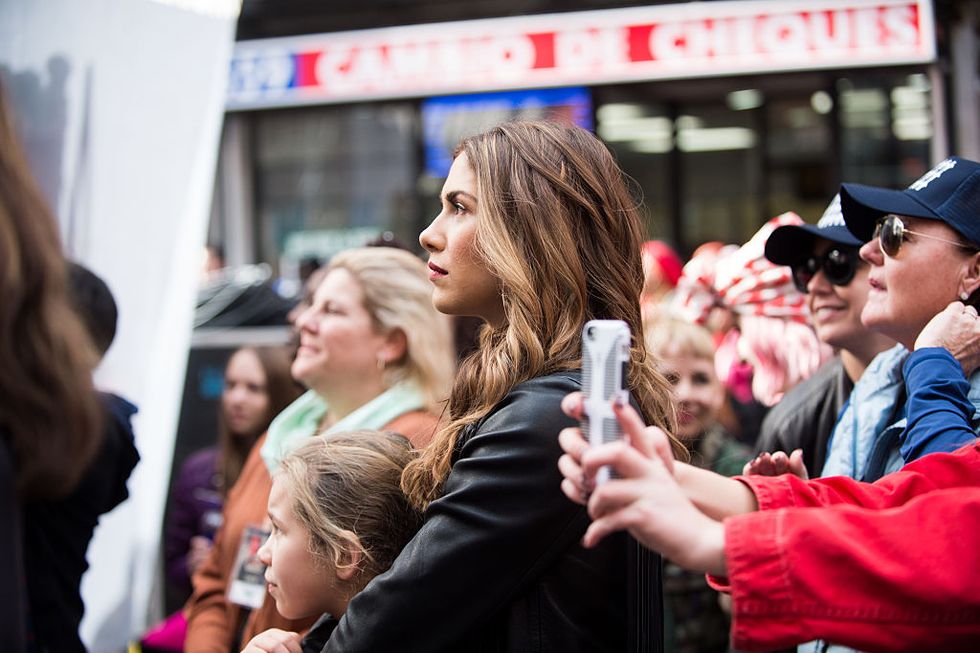 via: Getty Images
The reality that the Women's Rights Movement has finally gone mainstream was visible today at the largest 2018 Women's March in the country.
It was overwhelming but not surprising - Angelenos have a history of showing up.
Civic activism is the bedrock of many communities in LA, but to see the creativity, love, and camaraderie at such a scale was humbling and invigorating.
After a day of such intense community activism, I am sure many of us are asking ourselves, "Now what?"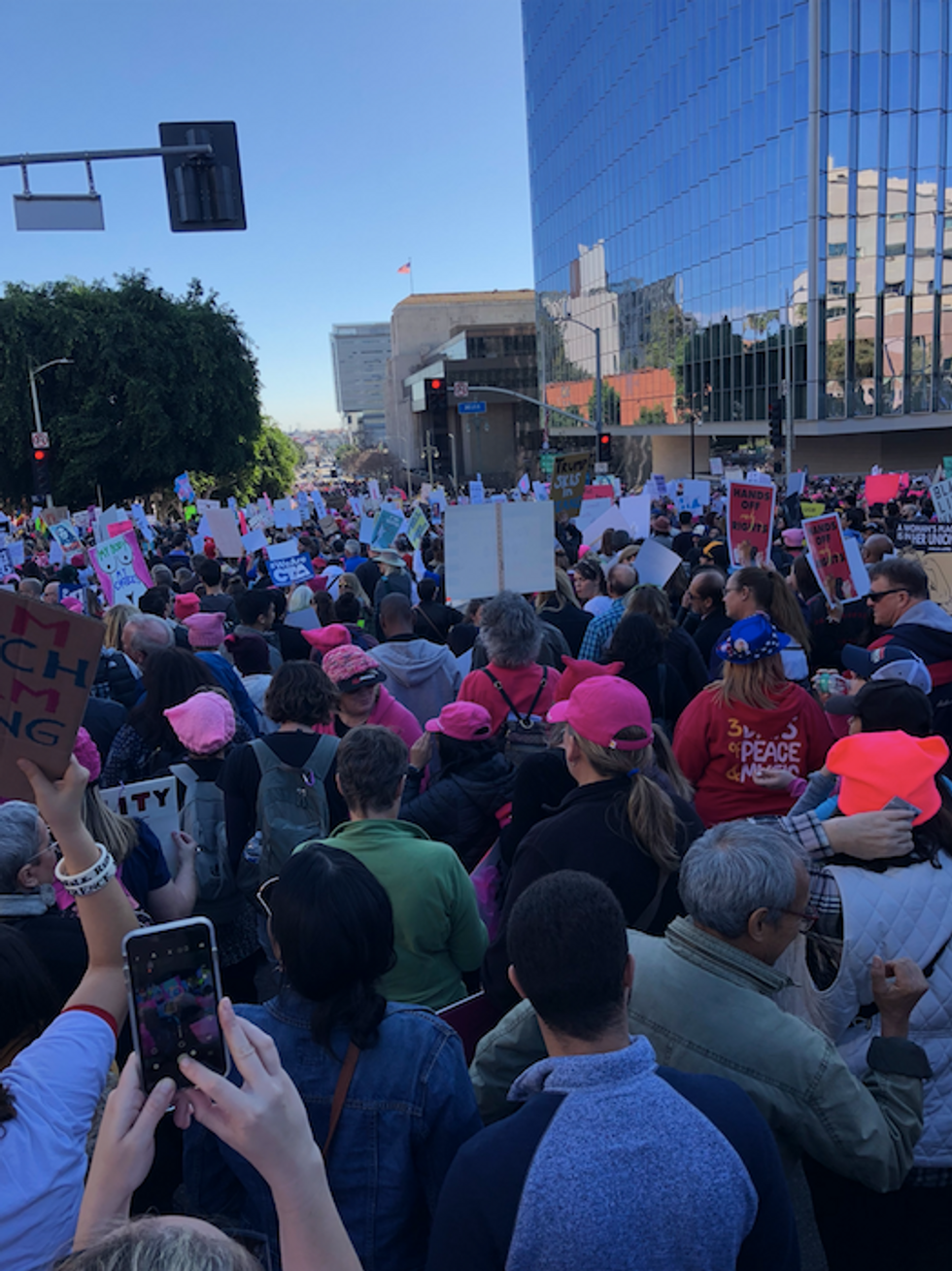 While I am a firm believer in addressing causes using your own unique skill set and strengths, I have a few ideas to get the ball rolling.
VOTE!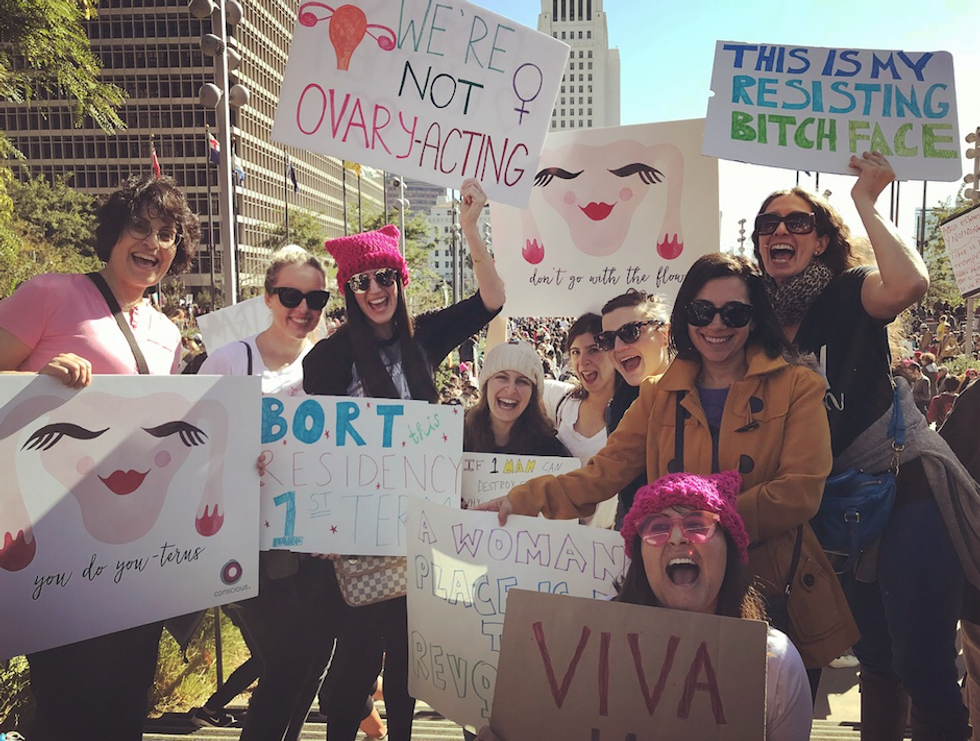 Vote in every election you possibly can and remind everyone around you to do the same. Do your research and show up at the polls because local political progress matters and often has national reverberations. That was by far the most common call to action at the march today. THIS IS MIDTERMS YEAR, LET'S GIVE THE HOUSE AND SENATE BACK TO PEOPLE WHO CARE ABOUT WOMEN'S RIGHTS!
ACTIVATE ANGELENOS!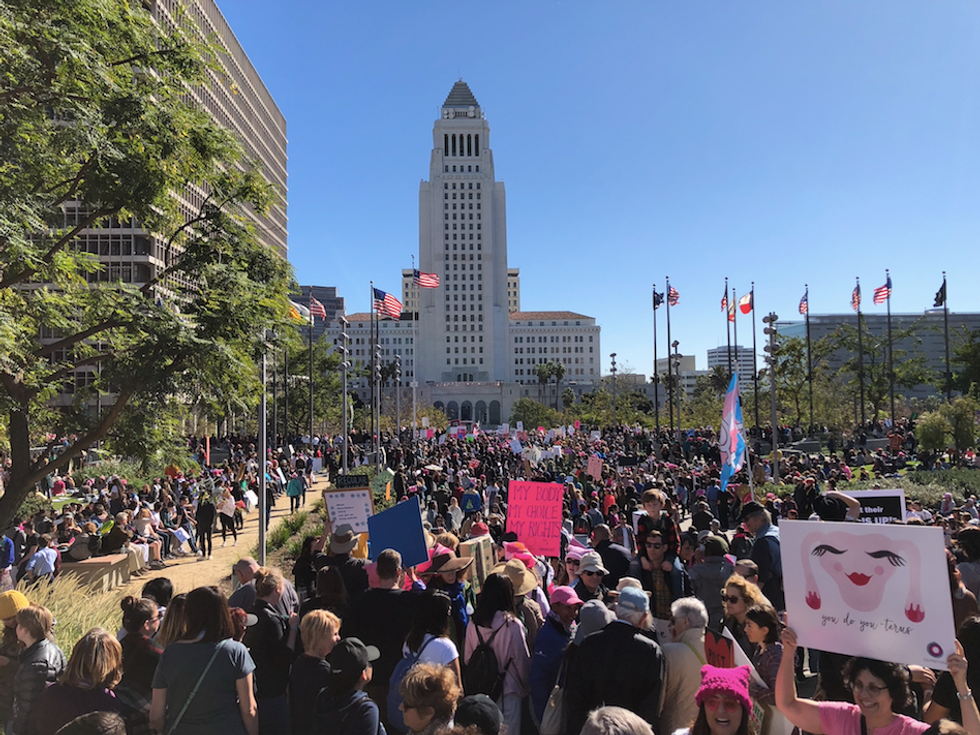 @LA2050 is launching the My LA2050 Activation Challenge. $1M in grants will be awarded to 5 organizations based on responses to the question: how would you activate 100,000 Angelenos to make LA the best place to learn, create, play, connect, and live?
More information about submitting a proposal or nominating an organization that is shaping a better LA will become available here. 
SPEAK UP AND LISTEN!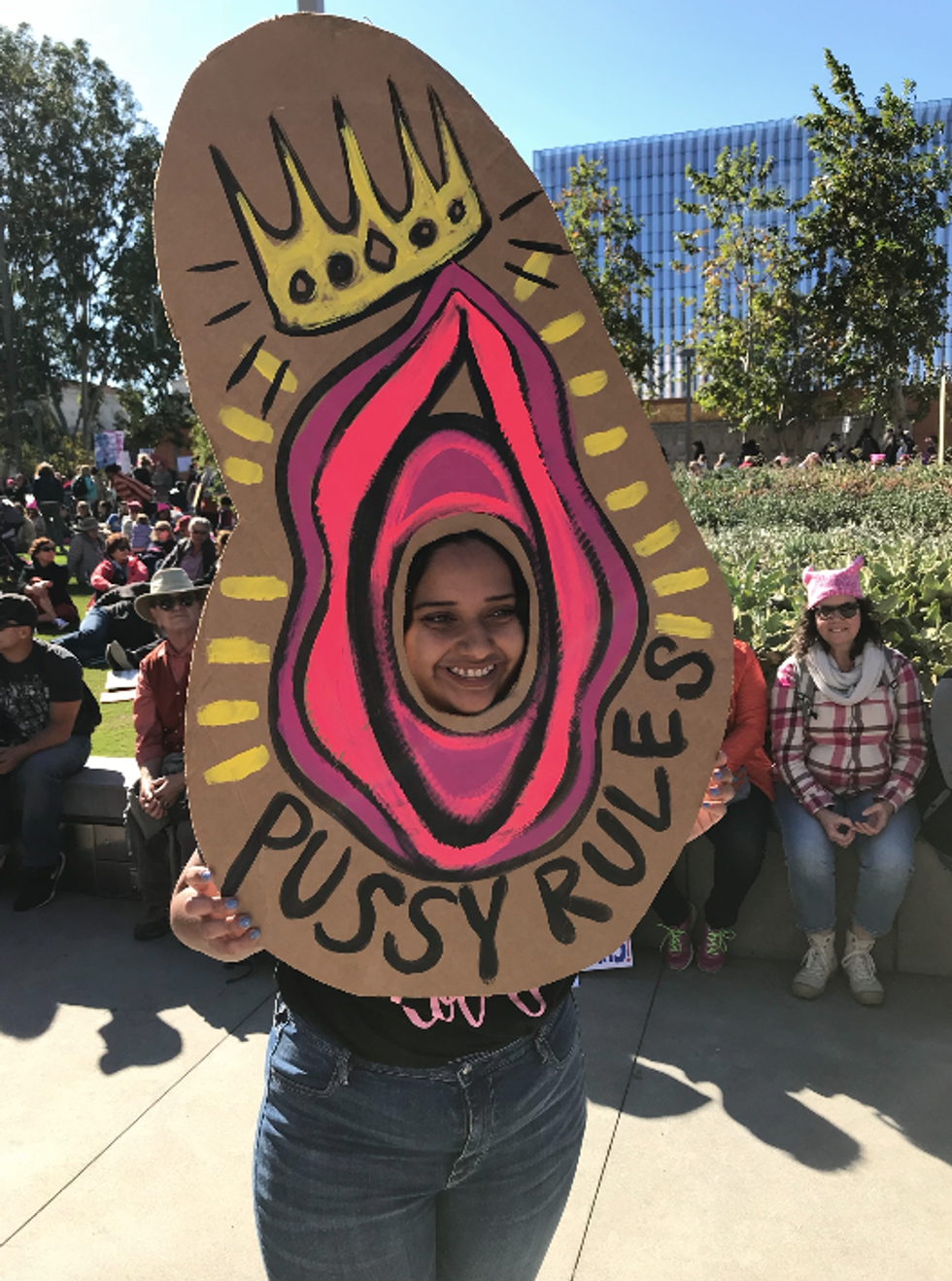 When people speak up, show up and stand up, progress is expedited. Personally, I was always hesitant to participate in social media debates and contribute my thoughts publicly for fear of offending others or being criticized for my views. That fear is misplaced. When brave women speak up about their experiences and everyone else shuts up long enough to listen, we learn how to do better and actively shift the paradigm of society. I believe that is exactly what we are seeing right now.