Holiday travel is the worst. Long lines, delayed flights, bad weather, paying $15 dollars for an airport beer, accidentally leaving one of your children alone in your house to fend off burglars while you take the rest of your family to Paris. (Just kidding, that last one is the plot of Home Alone). It can seem like traveling anytime from November to January is basically a prolonged nightmare.
While some people may deal with the hassle of it all by hiding inside a hoodie with their favorite podcast turned up to 1000% volume to avoid any human interaction, last week a group of musicians in Toronto did exactly the opposite: they brought the whole airport together when their flight was delayed.
Sean Sullivan and Sheldon Thornhill are musicians from Newfoundland and Labrador, Canada.
Last Monday they were traveling from Toronto to Newfoundland on WestJet when they decided to break out their instruments right there in the terminal to entertain their fellow travelers.
Sullivan plays the accordion and Thornhill plays the guitar.
According to Thornhill, Sullivan is very outgoing and often breaks out his accordion in airports.
Within a few minutes, a crowd had gathered to hear them play.
People weren't only excited for the impromptu performance, they actually started dancing and singing along! The duo played some traditional folk songs and even some Johnny Cash.
Just try to watch these videos and not tear up, seeing complete strangers get excited to join in and sing in a public place.
Soon the whole terminal starts singing and dancing together!
The musicians put away their instruments when it was time to board.
But then the airline announced that the flight was going to be delayed 30 minutes. The crowd cheered! For a flight delay! They were that excited to listen to more music.
At one point, a young boy even joined in and did a solo.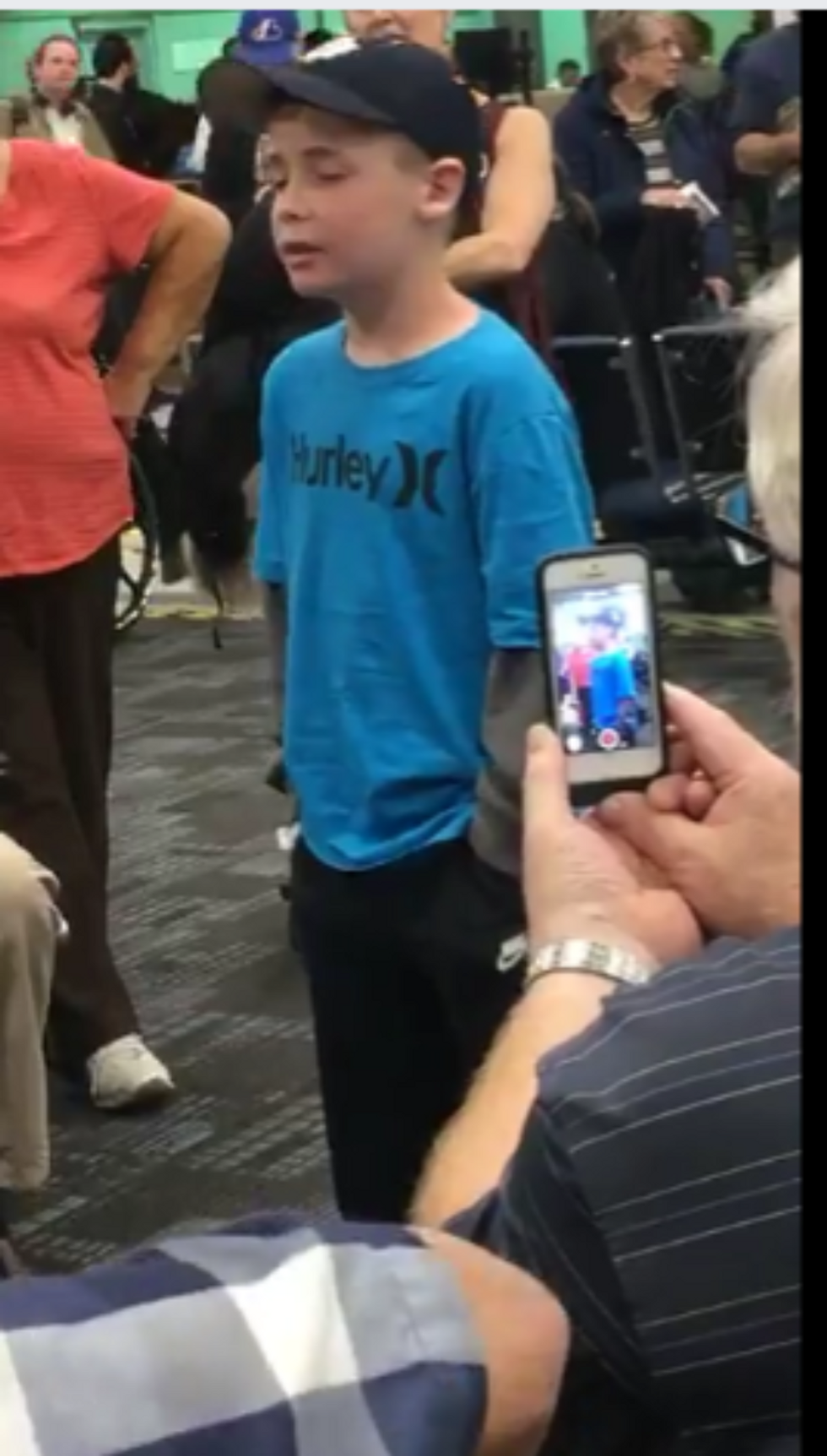 via: Facebook
Liam Carrigan, who is 10 years old, stood up and took the lead in a solo of "
Capelin Time
." 
The musicians knew Carrigan, and knew that he was a good singer, so they (along with the crowd) encouraged him to keep on going. 
A fellow passenger recorded several videos of the performance and by the time the plane landed, they had gone viral.
Michelle Sacrey Philpott was traveling on the same flight and recorded the performance on Facebook live. Her videos got thousands of views.  
In Newfoundland, dancing and singing together is an important part of the culture.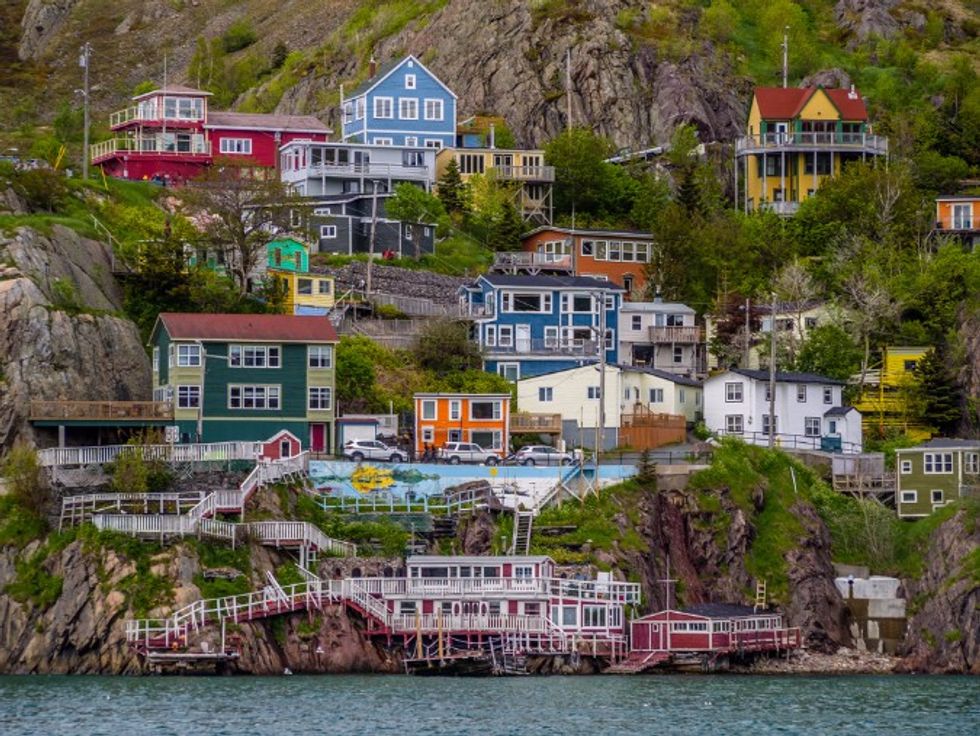 via: Shuttershock
A "Newfoundland kitchen party" is a term for a popular type of party in Newfoundland where family, friends, and neighbors come together to sing, dance, and eat together.
Newfoundlanders are also known for their hospitality.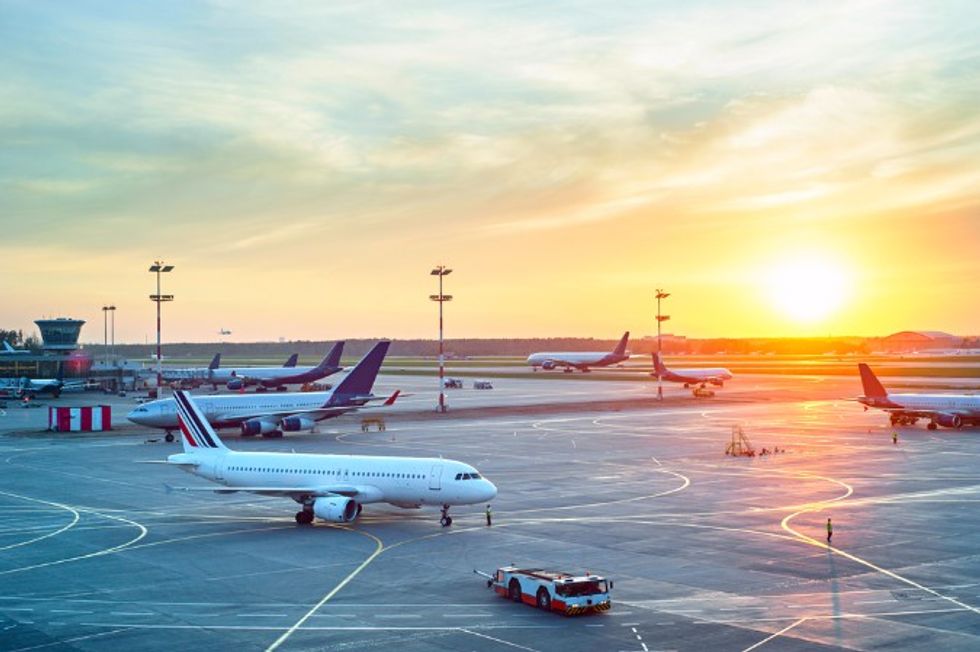 via: Shutterstock
It's no surprise to see a group of Newfoundlanders coming together like this.
The region is so famous for its welcoming communal spirit that it even inspired a Broadway musical!
Just this year the play Come From Away debuted on Broadway, chronicling the true story of how on September 11, 2001, 38 planes were diverted to Gander, Newfoundland when U.S. airports closed.
Residents of the town provided food and shelter in their own homes to 7,000 stranded passengers.
This could be the best impromptu travel inconvenience performance since "Home Alone."
Remember John Candy's polka band in the back of the moving truck?!
Anyone else up for a trip to Newfoundland?
Now we kind of want to go to one of those kitchen parties. They look like fun!