After video footage of the shooting of Ahmaud Arbery surfaced online in May, people across the globe demanded justice.
Now, 4 months on from the shooting, the suspects have officially been indicted.
Here's the full story, including the shocking footage.
The twenty-five-year-old black man was unarmed and out jogging when he was shot by 2 white men who claimed they thought he was a burglar.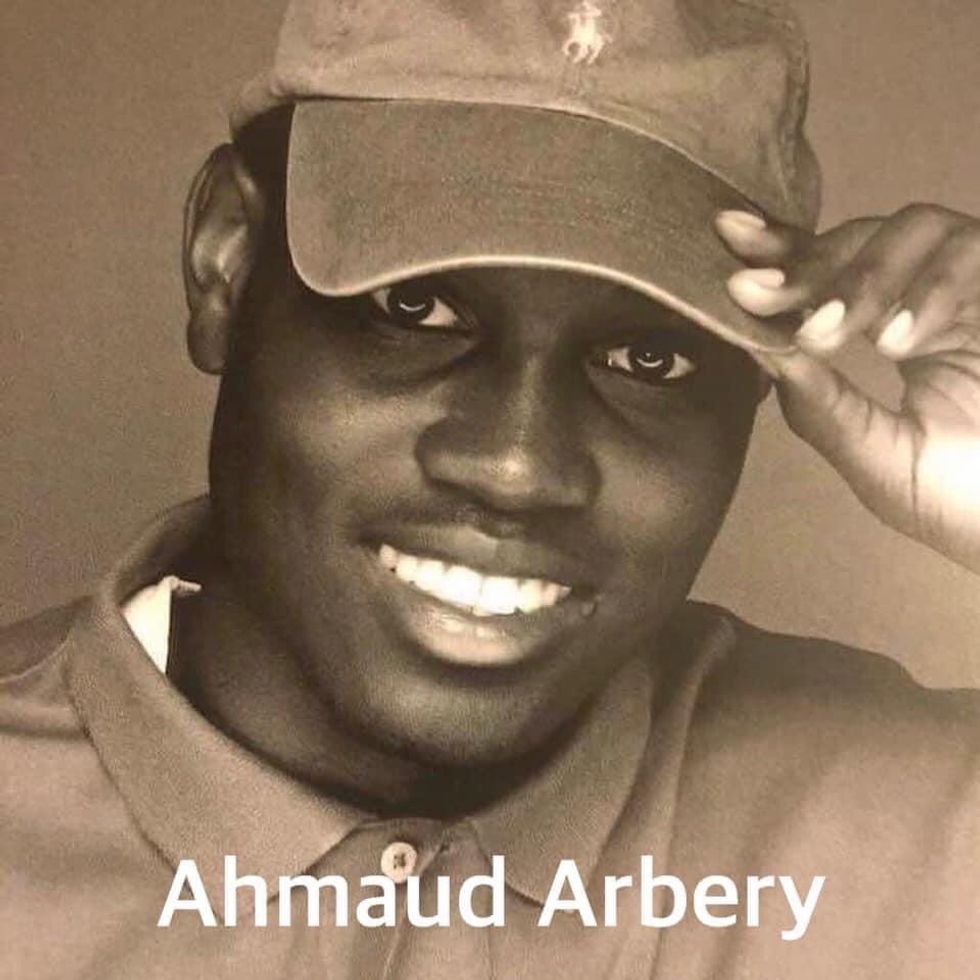 The twenty-eight-second video shows Arbery jogging around a neighborhood on a sunny afternoon in late February. The footage ends with 2 loud gunshots.

A large crowd of protesters marched through the area where Arbery was killed.

"If my son killed the McMichael's son, he would have been arrested on the spot," Marcus Arbery said.

"He took his body very seriously, always ran and had pride in everything he did," he said. "It cuts me deeply how his life was taken. I would have preferred them to come and take my life instead."

Following the GBI's announcement of the arrests, Georgia Attorney General Chris Carr released a statement, saying, "This tragedy cannot be undone, but this is the first step in what I am confident will be a swift road to justice." According to ABC, they told police they grabbed their guns and hopped in their truck to pursue Arbery after seeing him running in their neighborhood, believing he was responsible for several recent burglaries.

The 2 men tussled over the gun before Arbery was shot, as seen in the video, which was allegedly taken by a bystander.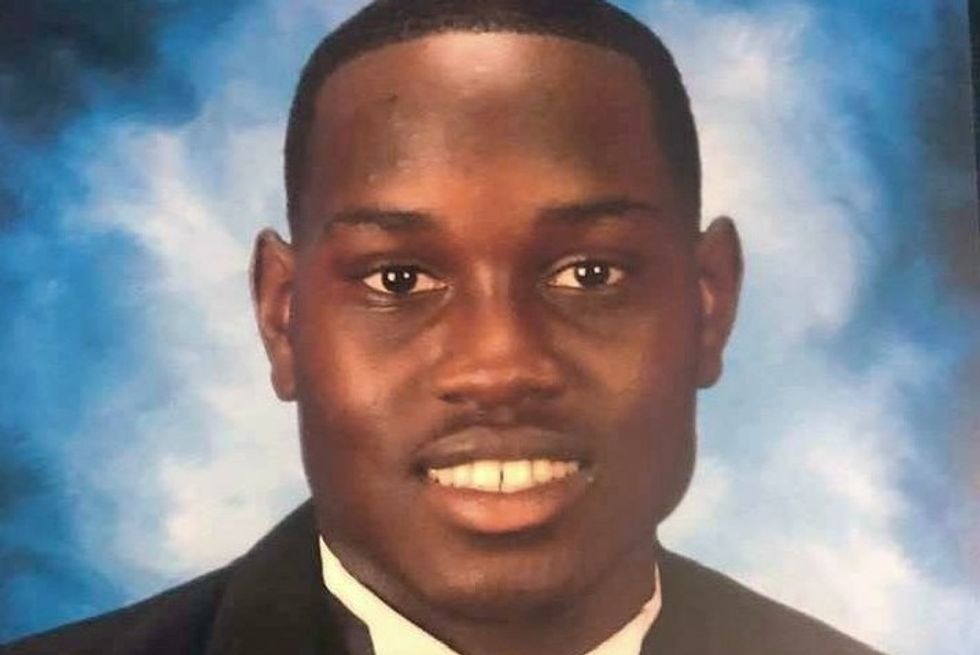 No weapons were found on him, according to the police report.

"Ahmaud didn't deserve to go the way that he went," she said.

And since it emerged online in May, people were quick to point out that if it wasn't for the footage, nothing would have been done about Arbery's murder – which took place back in February.

And it showed Arbery walking in an empty construction site.

"It doesn't matter if he broke into a construction site. It doesn't matter if he wandered in by accident. It doesn't matter if he had a right to be there. Two at-best vigilantes, at-worst lynchers do not have a right to pursue and kill another man in cold blood. #AhmaudArbery," wrote one user. "Why must we always assume that the Black Man is the criminal in cases such as that of Ahmaud Arbery and why do people go to such lengths to prove it? #ahmaudarbery," wrote another.

Many people pointed out how a video of his killing had to surface online for anything to be done about his murder.

And celebrities and politicians including presidential candidate Joe Biden, LeBron James, LL Cool J, and Kim Kardashian West are among those who have spoken out.

"We're literally hunted EVERYDAY/EVERYTIME we step foot outside the comfort of our homes! Can't even go for a damn jog man!"

"Stand with us and demand that Ahmaud's murders are charged in his death. They are not immune from prosecution and should be tried for murder."

Phillipa Soo took to Twitter to express how tired and angry she is.

Arbery's mother spoke out about her son's murder.

And during the interview, she said would like prosecutors to seek death penalty sentences for Travis and Gregory McMichael. "Coming from my point of view, my son died, so they should die as well," she said.

"I would like for all hands that were involved, that played a part in my son's murder, to be prosecuted to the highest."

In Georgia law the death penalty can be sought if "the capital offense was outrageously or wantonly vile, horrible, or inhuman in that it involved torture, depravity of mind or an aggravated battery to the victim."

But, she wasn't allowed to say anything more.

A strange note was left at the exact spot where Arbery was killed.

And it seemed to imply there was a witness to the crime.

And it was treated as evidence in the case.

Merritt says the note is a "critical piece of evidence" and says it's now part of Ahmaud's legal team's case file.

"Ahmaud, I am so sorry. I should have stopped them. I am so sorry," it reads.

William "Roddie" Bryan, the man who recorded the video of Ahmaud Arbery's killing, became the third suspect to be arrested for the young man's murder.

The Georgia Bureau of Investigation announced the arrest, saying he was hit with charges of felony murder and criminal attempt to commit false imprisonment.

Cobb County D.A., Joyette Holmes, announced the indictment on Wednesday.

This means they have now been formally charged with the crimes.

Each is facing 1 count of malice murder, 4 counts felony murder, 2 counts aggravated assault, 1 count false imprisonment, and 1 count criminal attempt to commit false imprisonment, TMZ reports.

Stay posted for more updates.