A budget airline is allowing female cabin crew members to swap out their typical pencil skirts and heels for trousers and sneakers and we're all living for it.
SkyUp, a Ukrainian low-budget airline, has been praised online after they offered their female staff the chance to give up tight skirts and high heels for a more comfortable option.
Speaking to the BBC, Daria Solomennaya, a SkyUp staff member described the hellish experiences of being stuck in heels for twelve hours a day.

​"Twelve hours on your feet, flying from Kyiv to Zanzibar and back. If you wear high heels, you are hardly able to walk afterward."
"That includes 4 hours of security checks and cleaning," the twenty-seven-year-old added.

She also said: "Many of my colleagues are permanent clients of podologists; their toes and toenails are constantly damaged by high heels."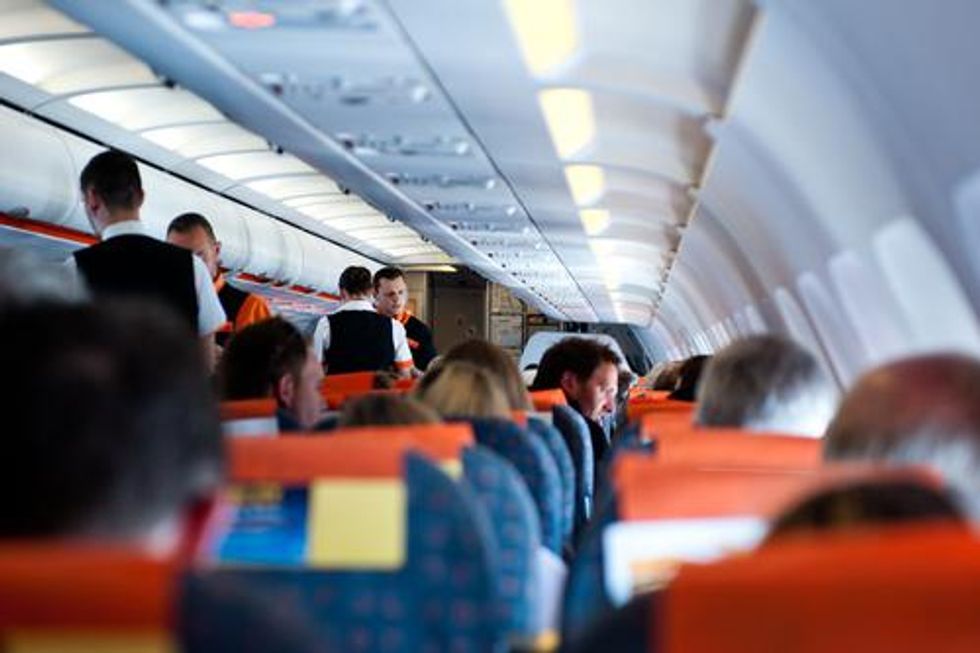 ​For those of you that have never worn high heels before, especially pumps, they can be extremely uncomfortable even for an hour or 2, let alone twelve. Though they are not the first airline to do so in Europe, it is a positive move for the country as a whole as they start implementing more progressive and empathetic values.

Not to mention, this move with help tackle the general sexualization of female cabin crew.
Marianna Grygorash, the Head of Marketing for the company said: "A flight attendant's work is not that romantic. It's hard. We realized that our female flight attendants didn't want to be seen as 'sexualized and playful'."

For decades now, this has been the case, so it's nice to see we're moving away from that idea.
The uniform change will come into effect starting next month.
Other airlines such as Norwegian Air and Japan Airlines have scrapped similar things, and even gone as far as removing the cosmetic aspect of it too, so women aren't forced to wear or carry around make-up onboard aircrafts.
You really do love to see it.