The internet is responsible for many things, albeit mostly negative things, but, sometimes, it helps to bring attention to those people who are making the world a better place. This article tells the story of a different kind of hero. Rather than wearing a cape, he carries a lawnmower.
For the past four years, a man named Rodney Smith Jr has been traveling around the United States mowing the lawns of veterans who are struggling to carry out the task. And now he's trying to raise awareness of the benefits of helping each other out. Take a look at all the inspiring work that he's done for the men and women that risk their lives to protect our country.
These pictures will melt your heart. I'm so thankful that people like this still exist.
Introducing the man himself: Rodney Smith Jr.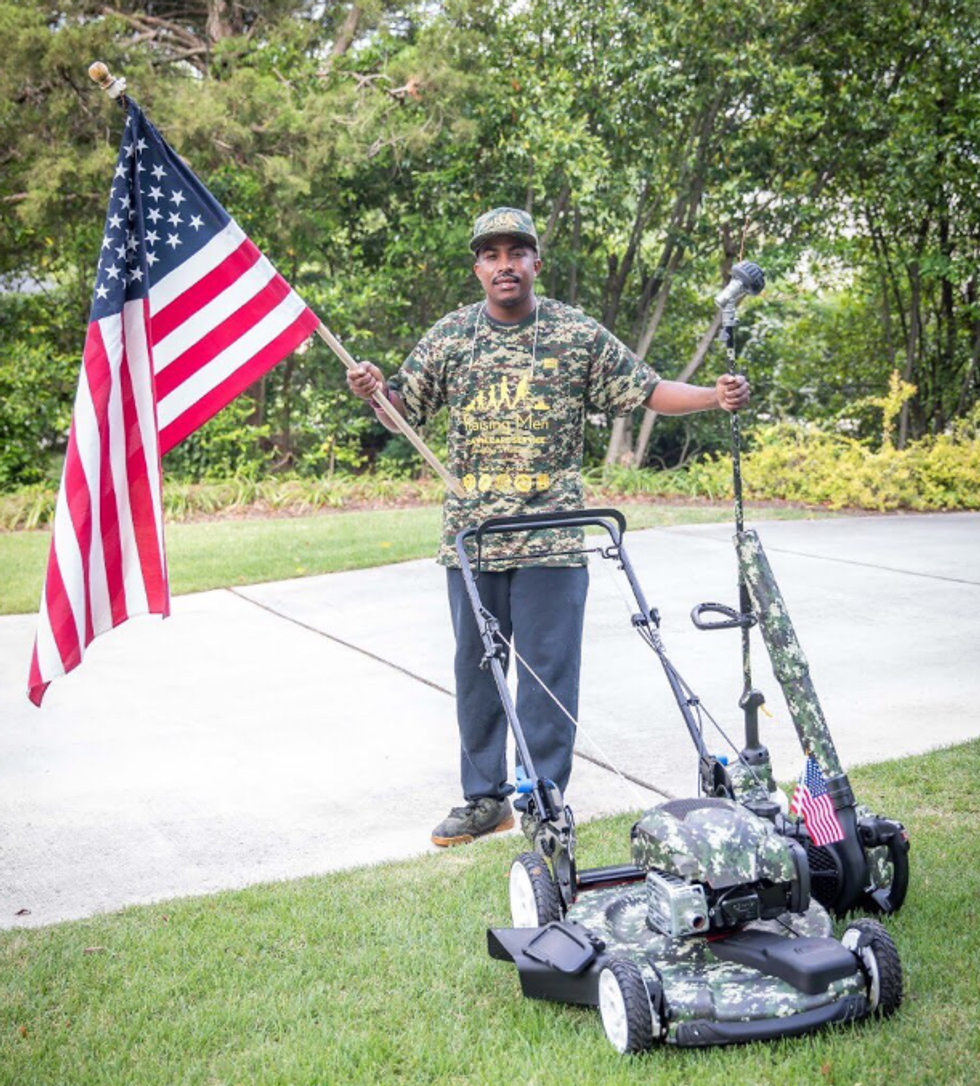 Rodney, twenty-nine, is the founder of "
Raising Men Lawn Care Service
," a lawnmowing company that provides free services to the elderly, the disabled, single moms, and veterans.
He gained inspiration to establish this movement 5 years ago, after he saw something that left him heartbroken.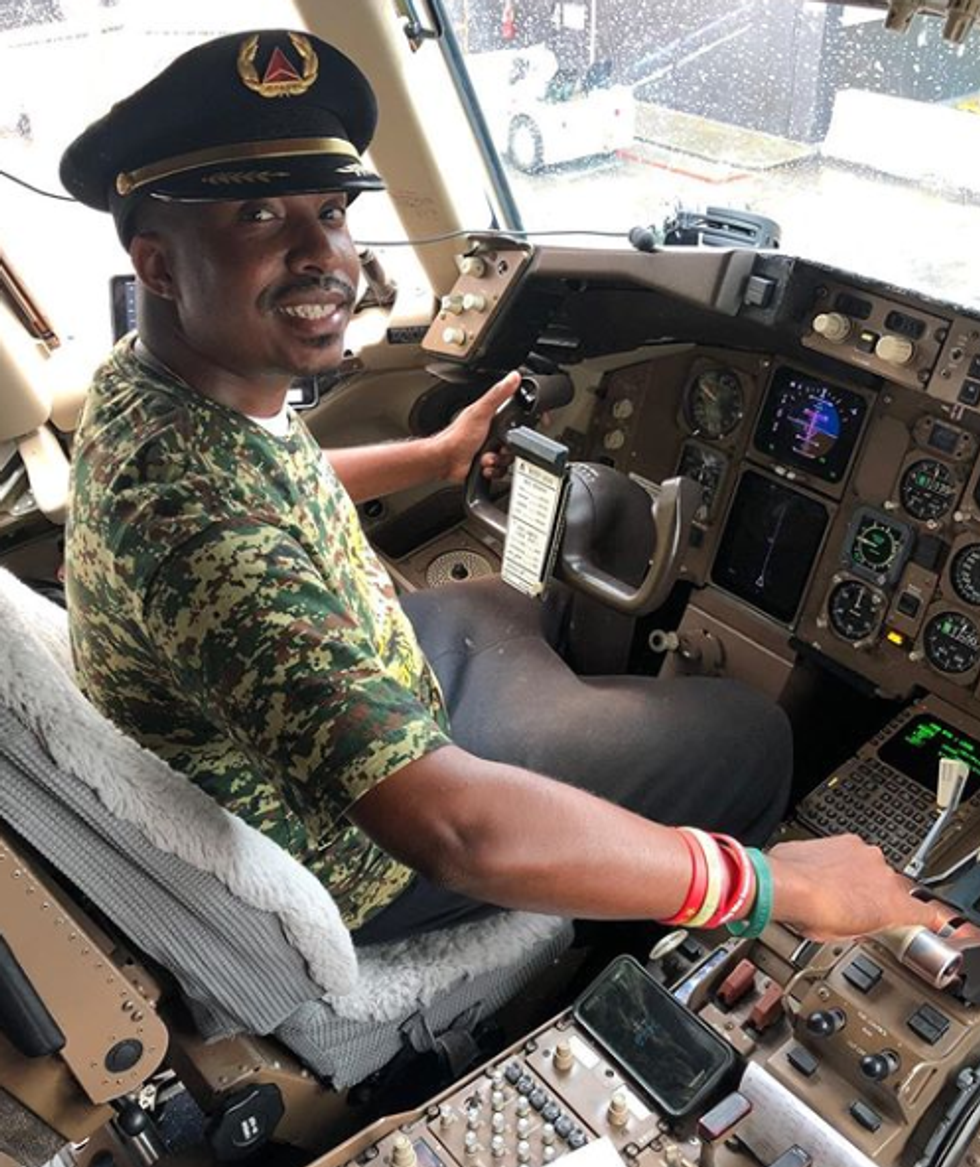 On July 25th 2015, Rodney posted a message on Facebook explaining that he saw an elderly man having a hard time cutting the lawn due to the extreme summer heat. So, being the nice man that he is, he pulled over and finished mowing the lawn for him. This is where it all started.
The elderly man was so thankful that he couldn't stop telling Rodney how happy he was.
Who knew that this small act of kindness would lead to an influential social movement? The heartwarming interaction was the start of many more to come. Rodney urged people to let him know if there was anyone out there struggling, so he could go over and help them.
He asked God to "use him as a vessel."
Rodney was searching for a purpose in life, so prayed that God would "use him as a vessel." Now he believes that he is carrying out the work of God by helping people in need, including veterans.
Figures show that the number of veterans struggling to go about their daily lives is increasing.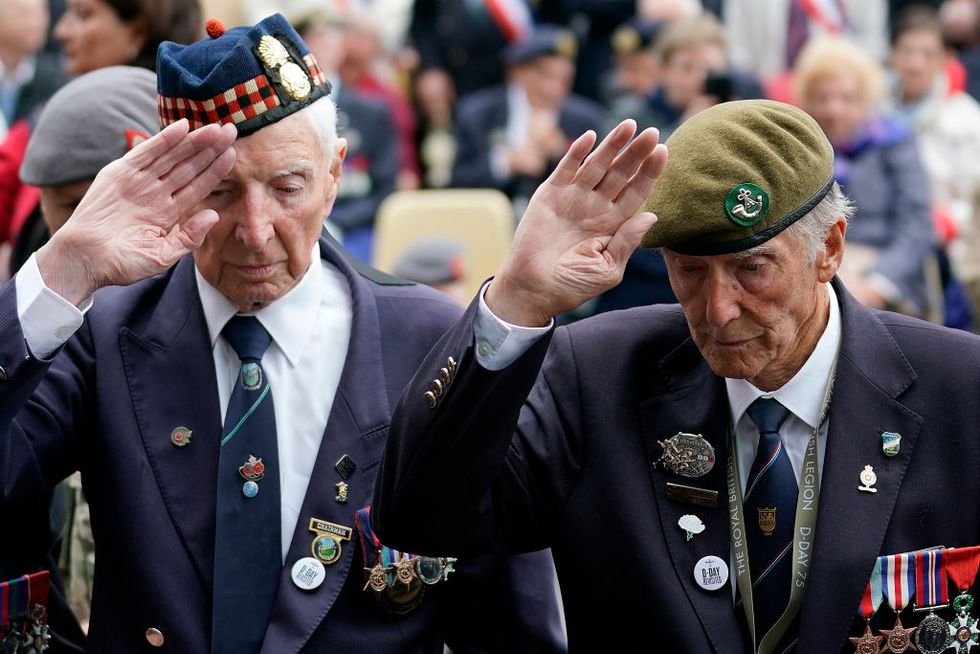 Rodney's work is crucial and it provides help to those who needed it most. Statistics show that the number of veterans struggling to adapt to "civilian life" after being in the military is increasing. According to Justine Baynes from
SSAFA
, an Armed Forces charity, "society doesn't value the role veterans have played."
Around twenty thousand wounded or ill veterans find it difficult to find jobs, says an employability charity.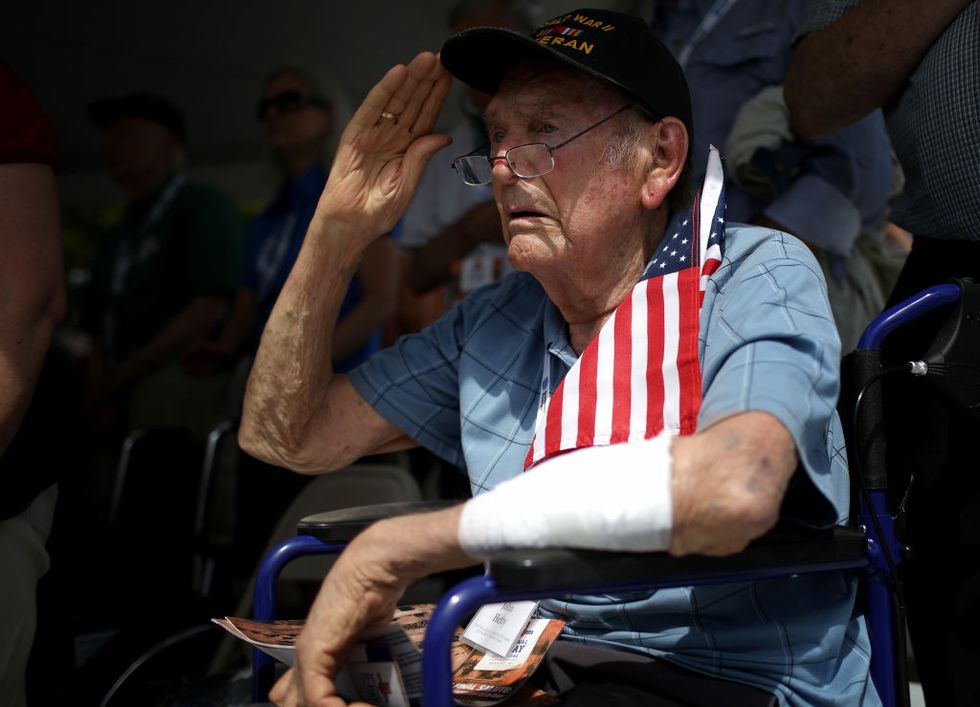 One man named Brandon Ketchum told
his chilling story
about how he "missed the battlefield more and more and [it] consumed [his] mind." After spending days picking up dead body parts, which he frighteningly describes as, "still warm, in perfect condition, like they had just fallen off the owner," Ketchum was left scarred, but he probably didn't realize until he tried to adjust back to normal life. This is just one of the many unfortunate stories that often go unheard of.
We tend to forget that veterans have seen the most horrible things in battle.
Any human would be left disturbed if they had to watch people die so constantly. The psychological trauma is the ultimate killer. We can't just expect veterans to come back to civilization and integrate after all the trauma that they have faced. Campaigners have also stated that not enough is being done in order to help them settle back into society.
So people like Rodney are doing their bit to aid in their recovery.
Rodney has worked tirelessly for the past four years, getting his business to where it is today. And the best part of it is that his service is completely free! His is service there to thank veterans for putting their lives on the line. And they're all extremely grateful, as you'll soon see!
This photo was taken when he visited Anchorage for the fifth time!
And here he is!
Be warned, this next video is bound to melt your heart.
This is Alston, a little boy who lost his dad.
So people like Rodney remind veterans that we have not forgotten about them or their service.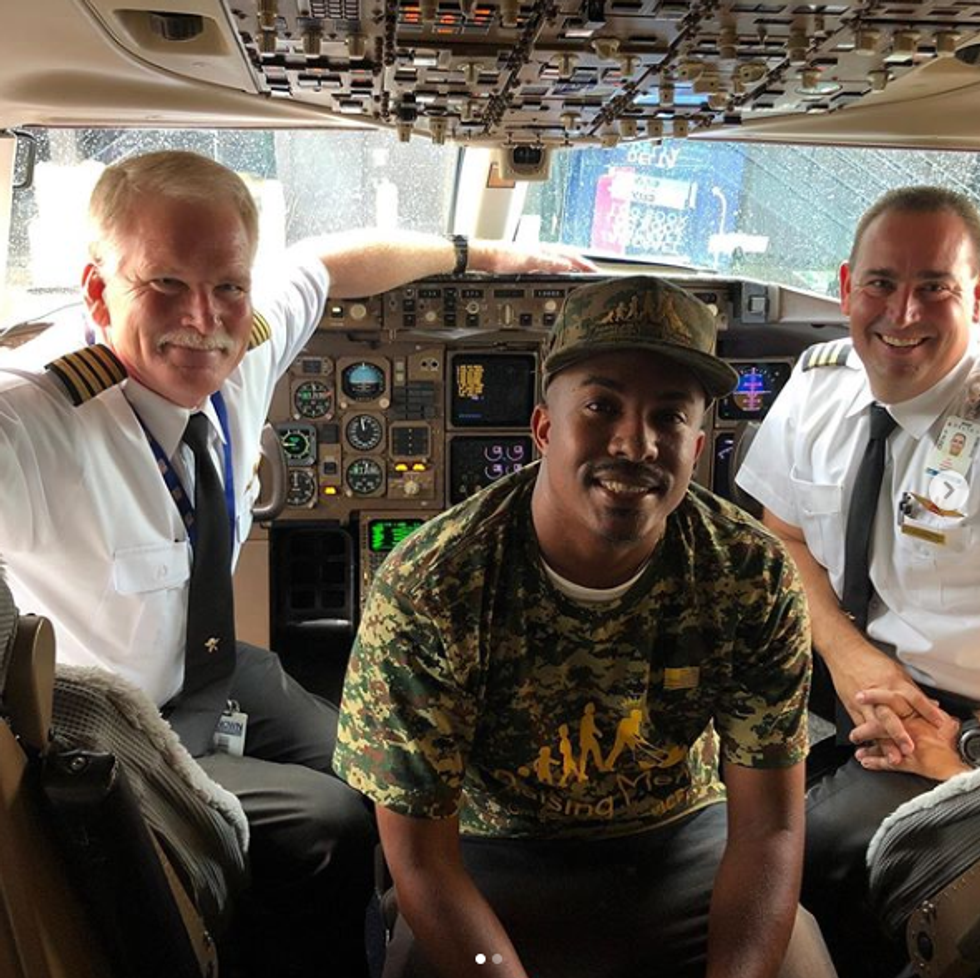 These men and women have little to nothing to come back home to so they opt to serve for a longer period of time, which damages them further. They have risked their lives to allow us to live ours with the freedoms that our country was built on. So it's important we give back. And that's the message that Rodney is passionate about sharing.
His movement gained global recognition when it went viral.
Children up and down the country are accepting the "50 Yard Challenge."
Many popular news outlets heard about Rodney's work and decided to spread the news.
ABC News
and
CNN
 have all helped to promote his work nationwide. Every story, every feature, helps Rodney and his business to gain the recognition that they deserve. He even showed his appreciation for
Delta Airlines
, as they gave him free flights to the last two stops on his tour, Atlanta and Hawaii.
People all over the internet are also showing their love for Rodney and his business.
This user (@AtwaterBetsy) described him as the "best of the best." A lot of people have said that Rodney embodies the true American way of living life and I definitely agree. This man has given up his time to make sure that veterans all over the country aren't struggling. Being an ex-veteran himself, Rodney understands the struggle of completing daily tasks with life-long injuries, so he has dedicated the past four years of his life to the cause.
And this user on Twitter was especially thankful for his work.
@AmesBlondie @iamrodneysmith @ABC Amazing, Rodney Smith Jr! I especially like the fact that children & families ha… https://t.co/72X9q4qkWp

— Jeany Jerome (@Jeany Jerome)1560685500.0
@JeanyJerome writes: "Amazing, Rodney Smith Jr! I especially like the fact that children & families have accepted your challenge to mow 50 lawns for local veterans. This is an amazing offshoot from your own generosity and a lovely legacy of love, humanity & kindness for all involved."
We salute you, Rodney Smith!
Alone, he has already mowed approximately two thousand five hundred lawns. He has managed to gather four hundred volunteers nationwide in order to help him carry out this task. A great cause with a kind message. We need more people like him in the world.
Now that Rodney's finished his tour of all fifty states for the fifth time, he's working on raising more awareness about social issues including those faced by retired veterans.
your service, Rodney! We love this story so much. For other incredible heartwarming stories that will restore your faith in humanity, keep scrolling...