Alec Baldwin has spoken out following his controversial Saturday Night Live skit in which he poked fun at Donald Trump's coronavirus diagnosis...
But, out of everything he had to say...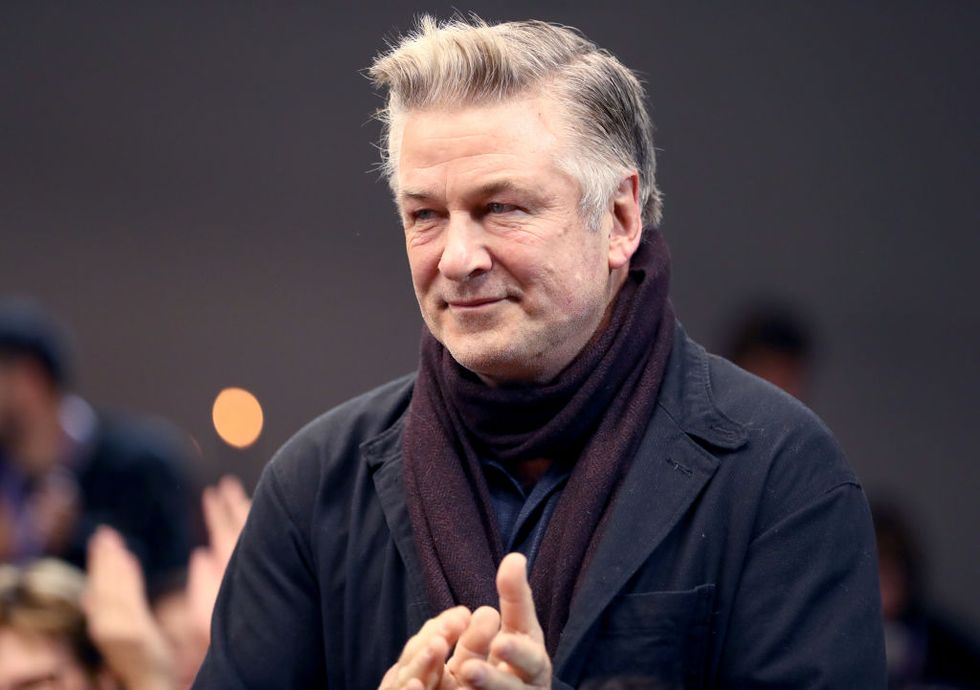 An apology was nowhere to be heard.
As you're probably aware, Baldwin recently portrayed the president in SNL's infamous presidential debate sketch...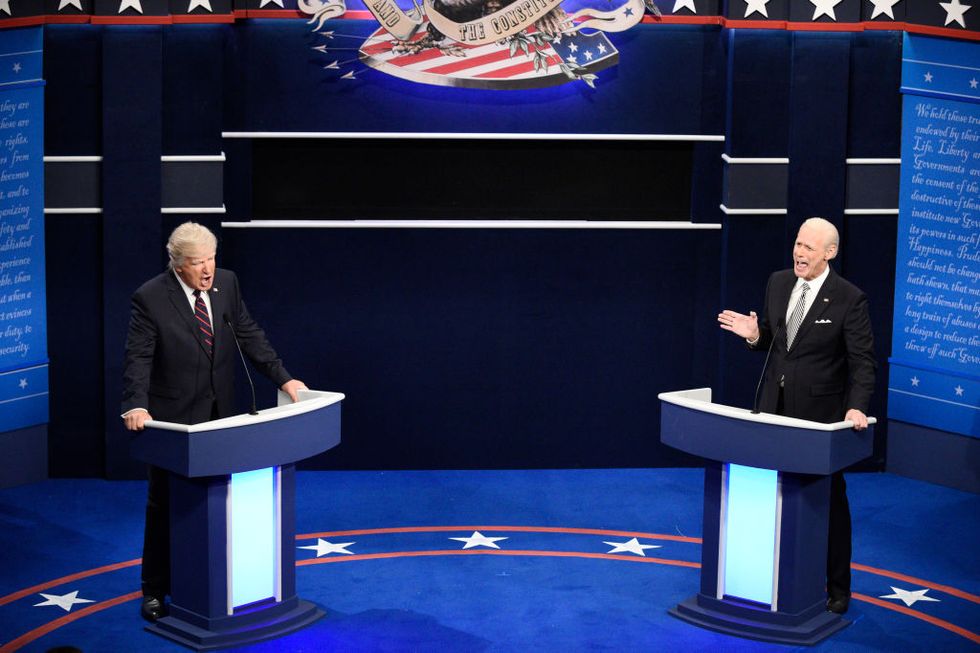 But, in doing so, he mocked Trump's coronavirus diagnosis, thus sparking the anger of thousands of Trump supporters all across the country.
So, like celebrities always do, he has addressed the backlash...
defended his actions.
Now, we were first given the shocking news of Trump's diagnosis on Friday, October 2nd.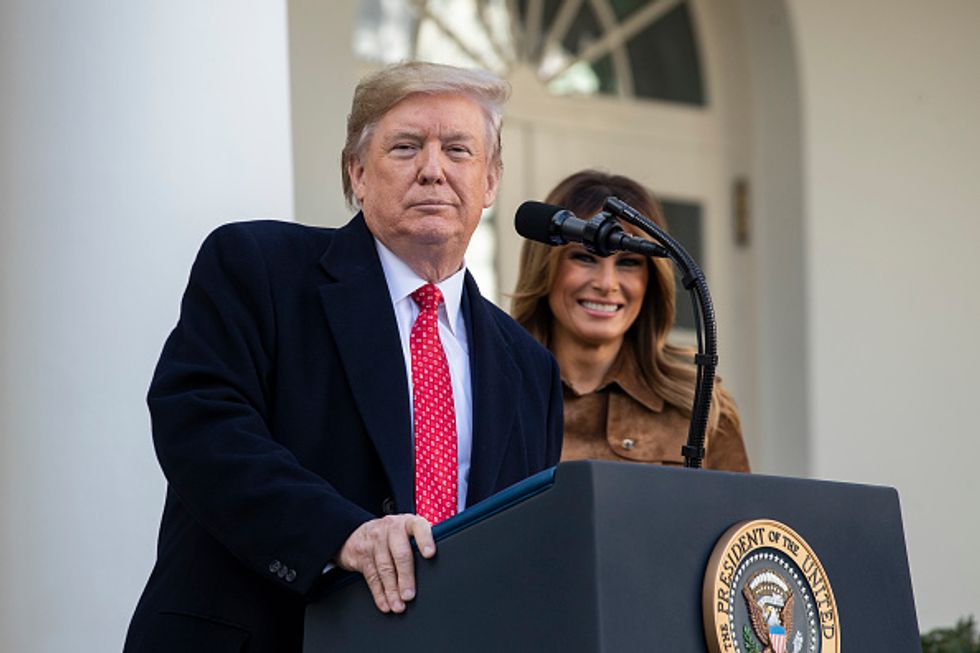 It was confirmed that the President and the First Lady, Melania Trump, had been diagnosed with the virus that has already killed over 208,000 Americans.
Trump tweeted this...
Though, at this time, he didn't give any further details regarding his and Melania's symptoms.
It was then revealed that Trump had been transferred to the Walter Reed National Military Medical Centre in Bethesda, Maryland, as a "precaution"...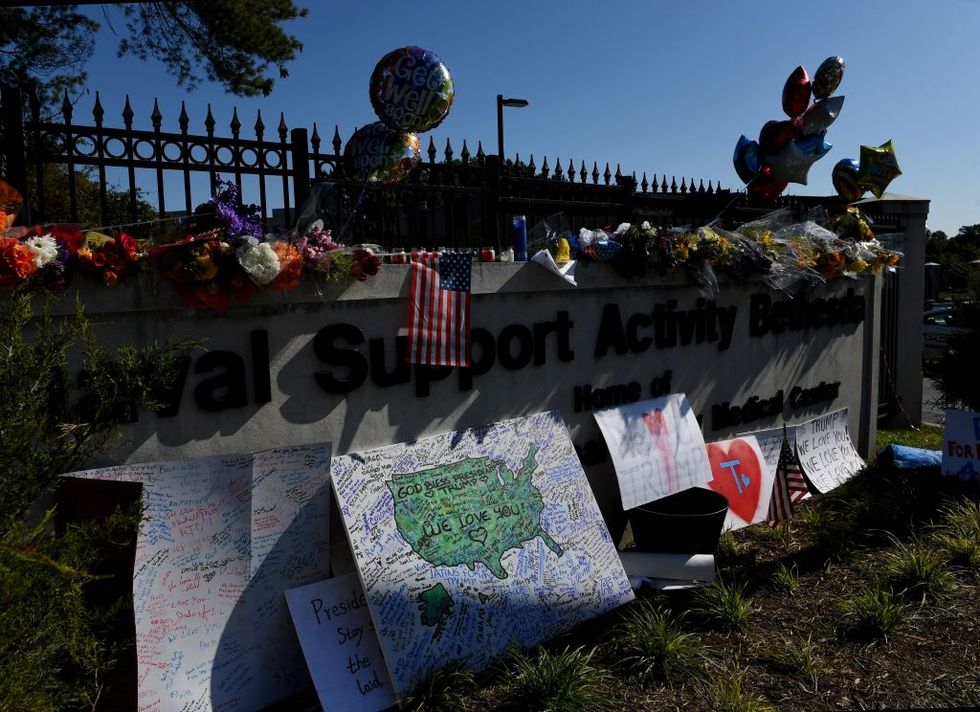 Though other
reports
say he was administered a steroid treatment and oxygen.
Immediately after his diagnosis, the president went into self-isolation.
@realDonaldTrump @FLOTUS We have your back President Trump!!! Get well soon 🇺🇸

— oregon4TRUMP (@oregon4TRUMP)1601614527.0
And floods of well-wishes for him and the First lady began pouring in from all around the world.
@realDonaldTrump @FLOTUS Another First for President Trump. When he and the First Lady recover, it will take the s… https://t.co/pn6U89BPTr

— twk_5 (@twk_5)1601629709.0
@realDonaldTrump @FLOTUS Please don't drink bleach. 🙏🏼 Stay safe.

— sameera khan (@sameera khan)1601627257.0
But on the other hand, lots of angry and spiteful messages have been thrown at the pair following their diagnosis.
@realDonaldTrump @FLOTUS I just can't be sad. 200,000 Americans have died and he hasn't shed one tear. That's 67 9/… https://t.co/jY0xtfdE63

— Keller Keller (@Keller Keller)1601615591.0
@realDonaldTrump @FLOTUS Now it's "WE" will get through this together? Wasn't it "them" and "us", red and blue, jus… https://t.co/g14SaslUlA

— 𝓢𝓱𝓮𝓵𝓵𝔂 𝕨𝕖𝕒𝕣𝕤 𝕒 𝕞𝕒𝕤𝕜 😷 (@𝓢𝓱𝓮𝓵𝓵𝔂 𝕨𝕖𝕒𝕣𝕤 𝕒 𝕞𝕒𝕤𝕜 😷)1601625335.0
@TheRightMelissa @realDonaldTrump @FLOTUS I don't wish him death. But isn't it ironic that he's the one who tried t… https://t.co/X4VwLouACQ

— Lili 325 Balfour 🙏🐕🚴📈 👩‍🍳 (@Lili 325 Balfour 🙏🐕🚴📈 👩‍🍳)1601615616.0
@realDonaldTrump @FLOTUS Trump testing positive is yet another reminder of why Joe Biden has been conducting such a… https://t.co/nriKmXESUq

— MURRAY🧢🇺🇸 (@MURRAY🧢🇺🇸)1601615435.0
It's been a divisive topic, to say the least.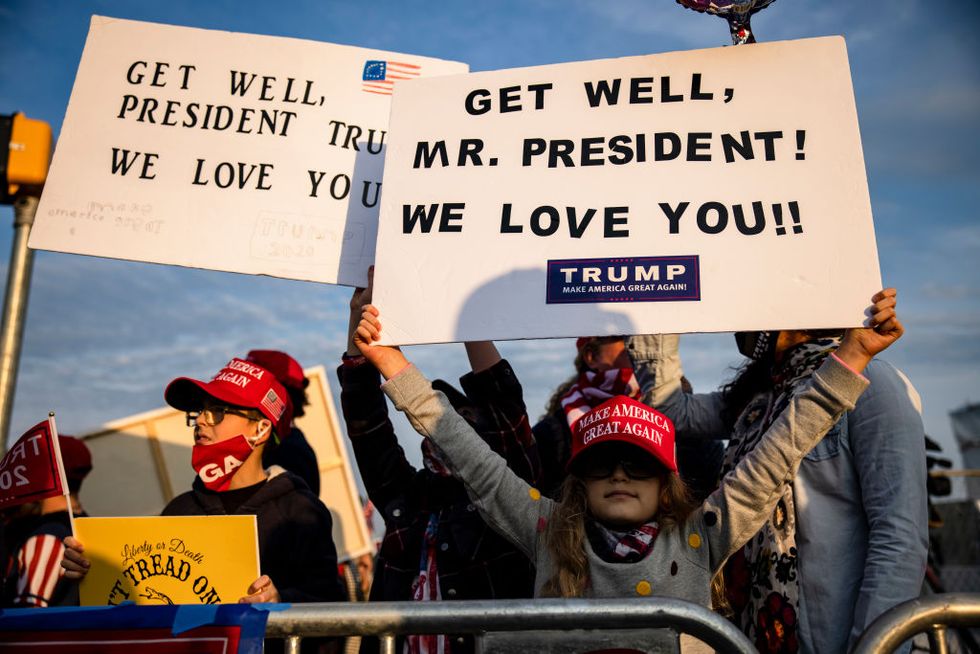 But many people were, quite rightfully, feeling concerned about Trump's chances of surviving the deadly virus.
Because even though the virus has a fairly steady survival rate...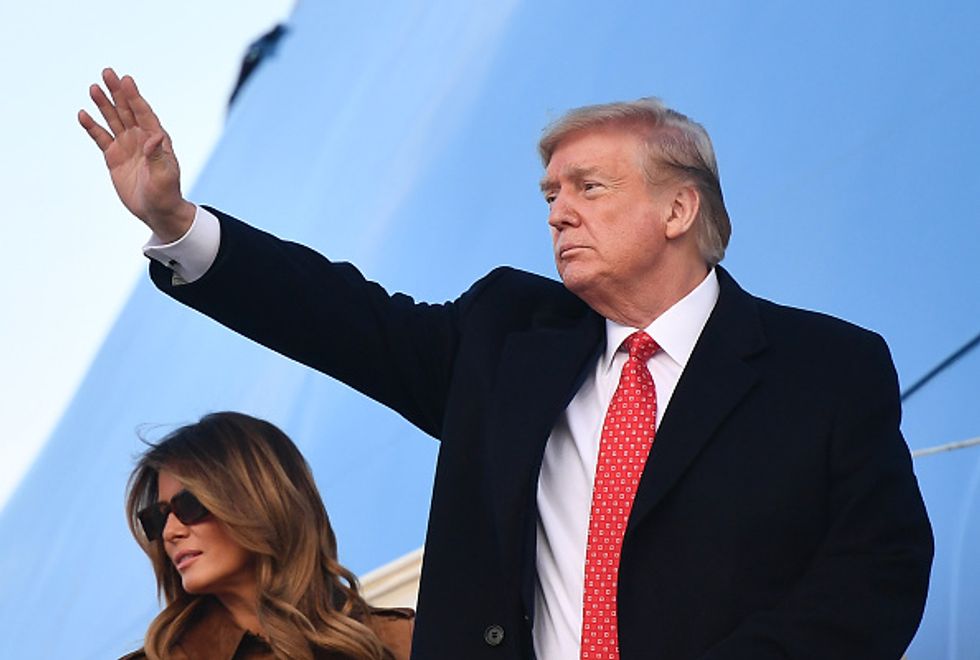 Seventy-four-year-old President Trump is actually in the high-risk category.
The statistics speak for themselves.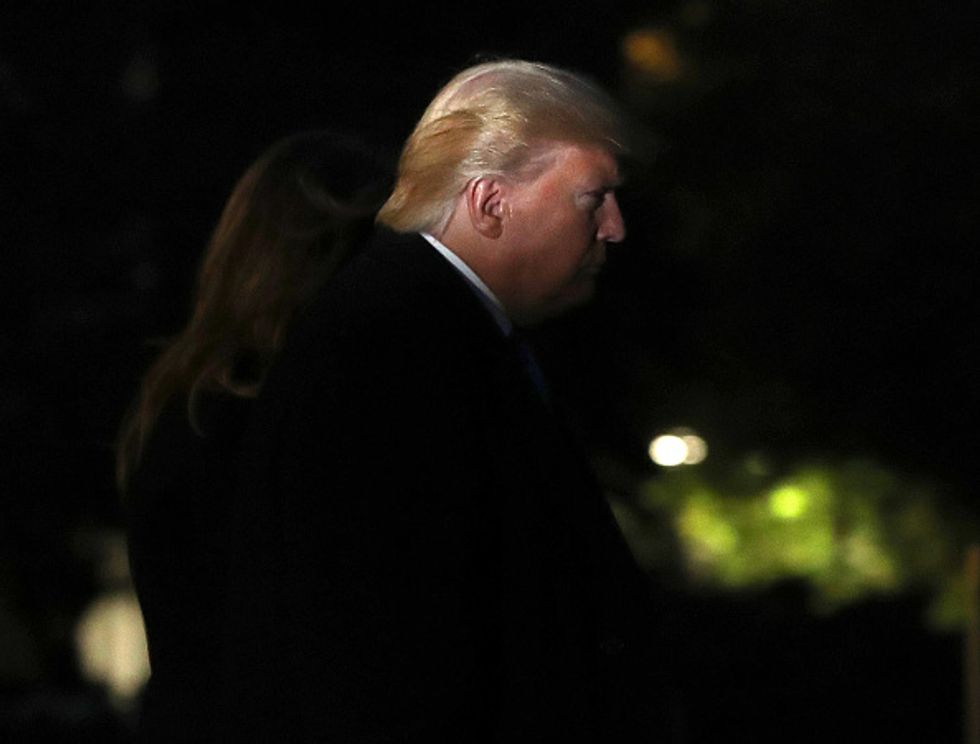 According to 
CDC
statistics, patients between the ages of sixty-five and seventy-four are 5 times more likely to be hospitalized with COVID-19 than someone aged eighteen to twenty-nine.
This means that patients of Trump's age have a ninety times greater chance of death than others...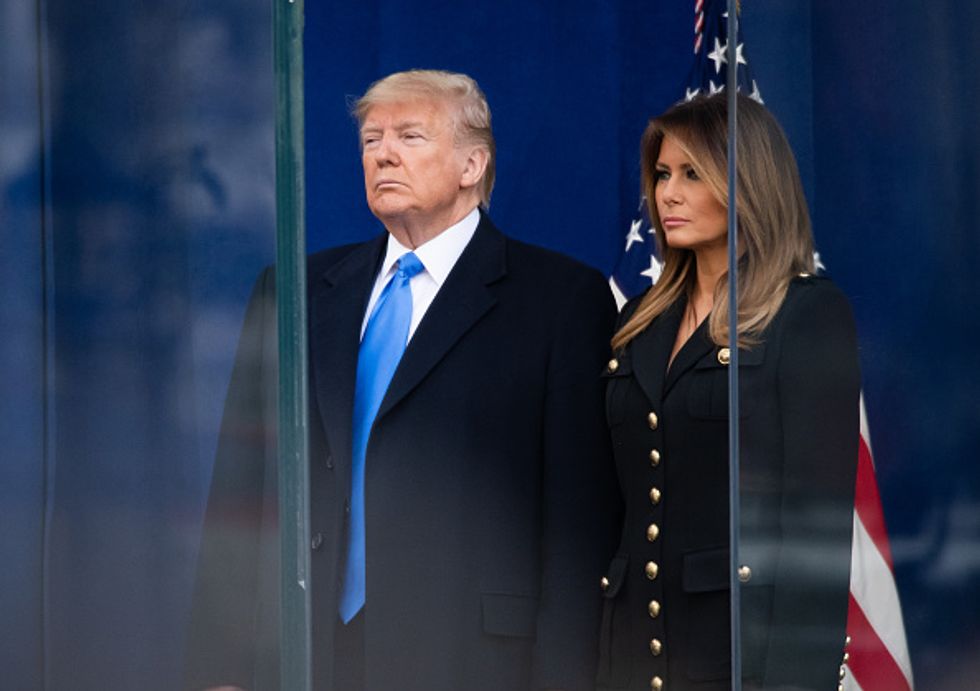 Which isn't
at all
good news for the President.
However, that didn't stop some people from poking fun at his diagnosis...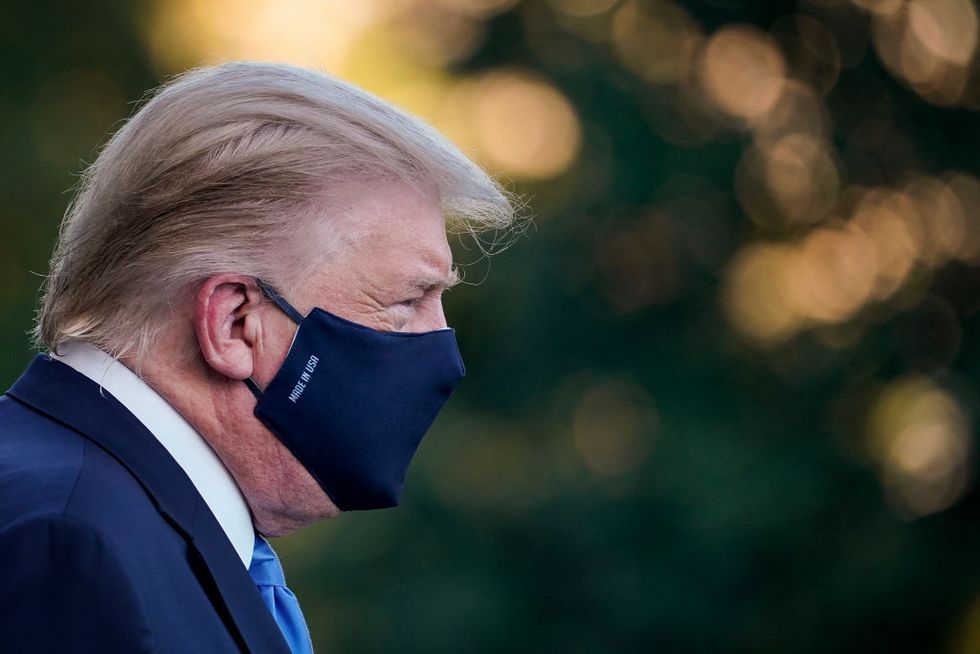 And this brings us back to the story of Alec Baldwin and a certain
Saturday Night Live
sketch.
Teaming up with Jim Carrey as Joe Biden, Baldwin portrayed the president in a hilarious sketch of the disastrous presidential debate.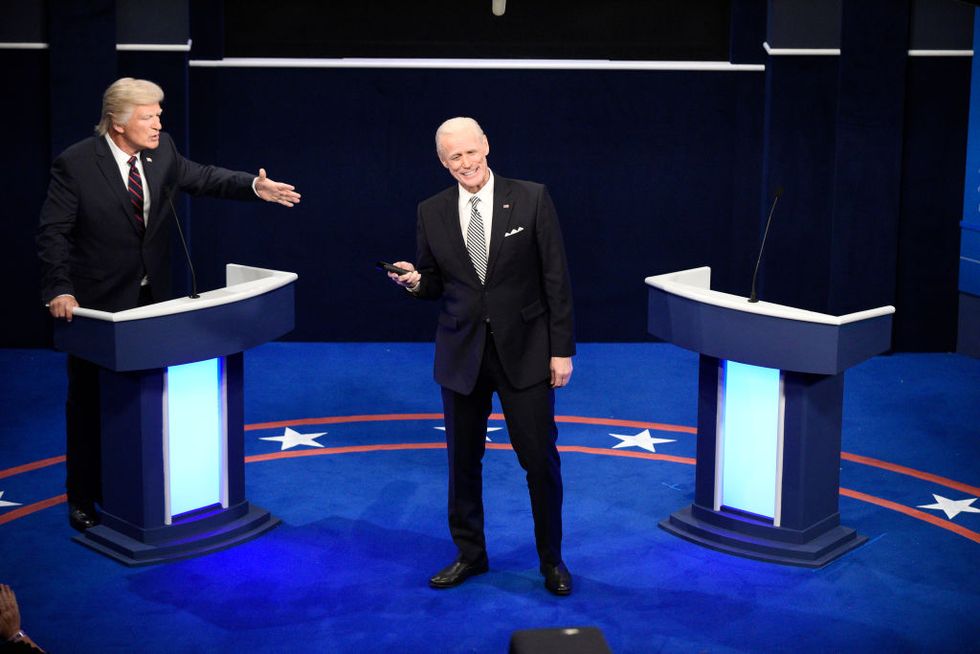 The season forty-six premiere of
 SNL
, which aired on Saturday, saw Baldwin reprise his role as the politician. Producers took the decision
not
to do a skit about Trump being diagnosed and subsequently hospitalized with coronavirus.
And, though the sketch did center heavily around the debate...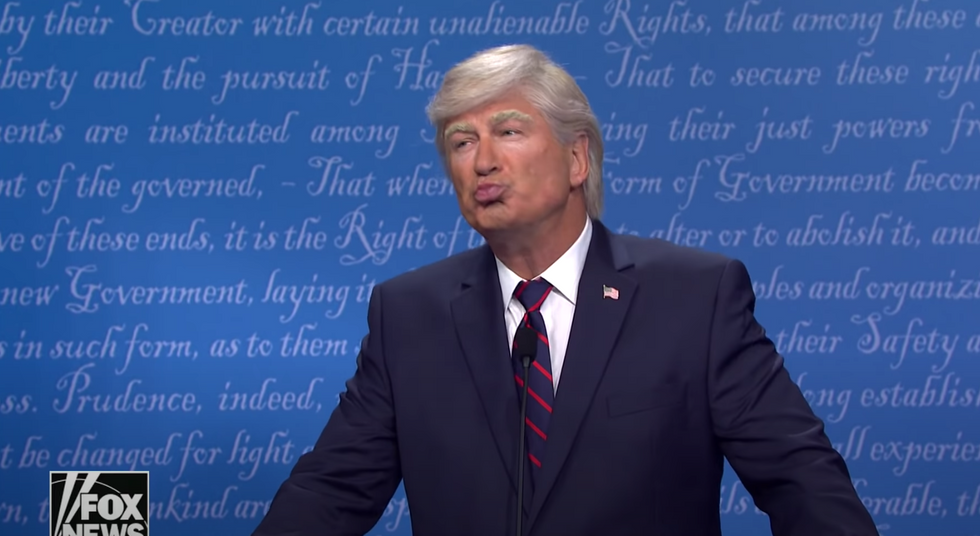 Baldwin did manage to get a good dig in with the topic of coronavirus.
The actor quipped: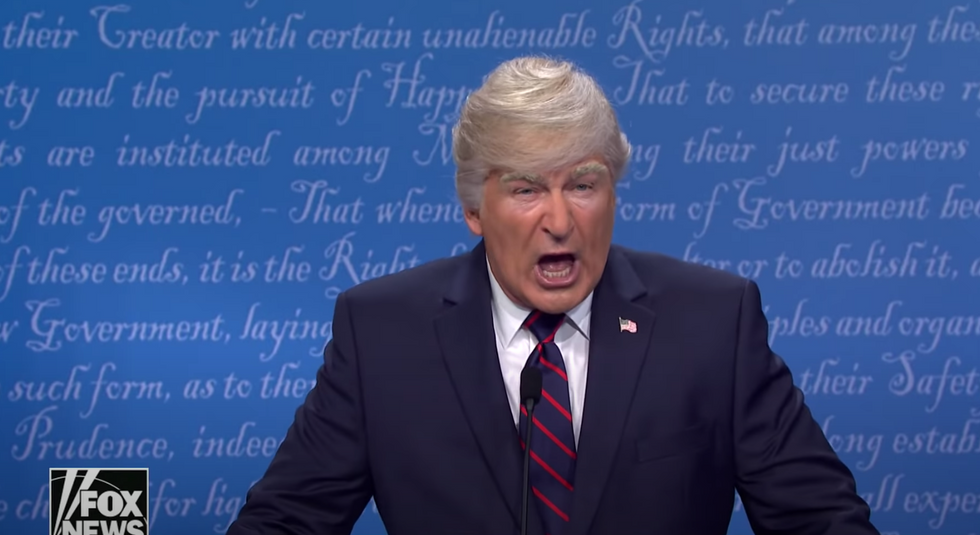 "The China Virus has been very mean to me by being a hoax, and that statement will not come back to haunt me later this week."
Many found the comment to be in "bad taste"...
I miss back when SNL used to be funny. Alec Baldwin's Trump impression is just not good at all, it's just mean and… https://t.co/OdOTgd6QEA

— Ashton🇻🇦🇺🇸🏳️‍🌈 (@Ashton🇻🇦🇺🇸🏳️‍🌈)1601823305.0
And others have even slammed the actor as "mean" and "spiteful."
Well, Baldwin doesn't quite feel that way.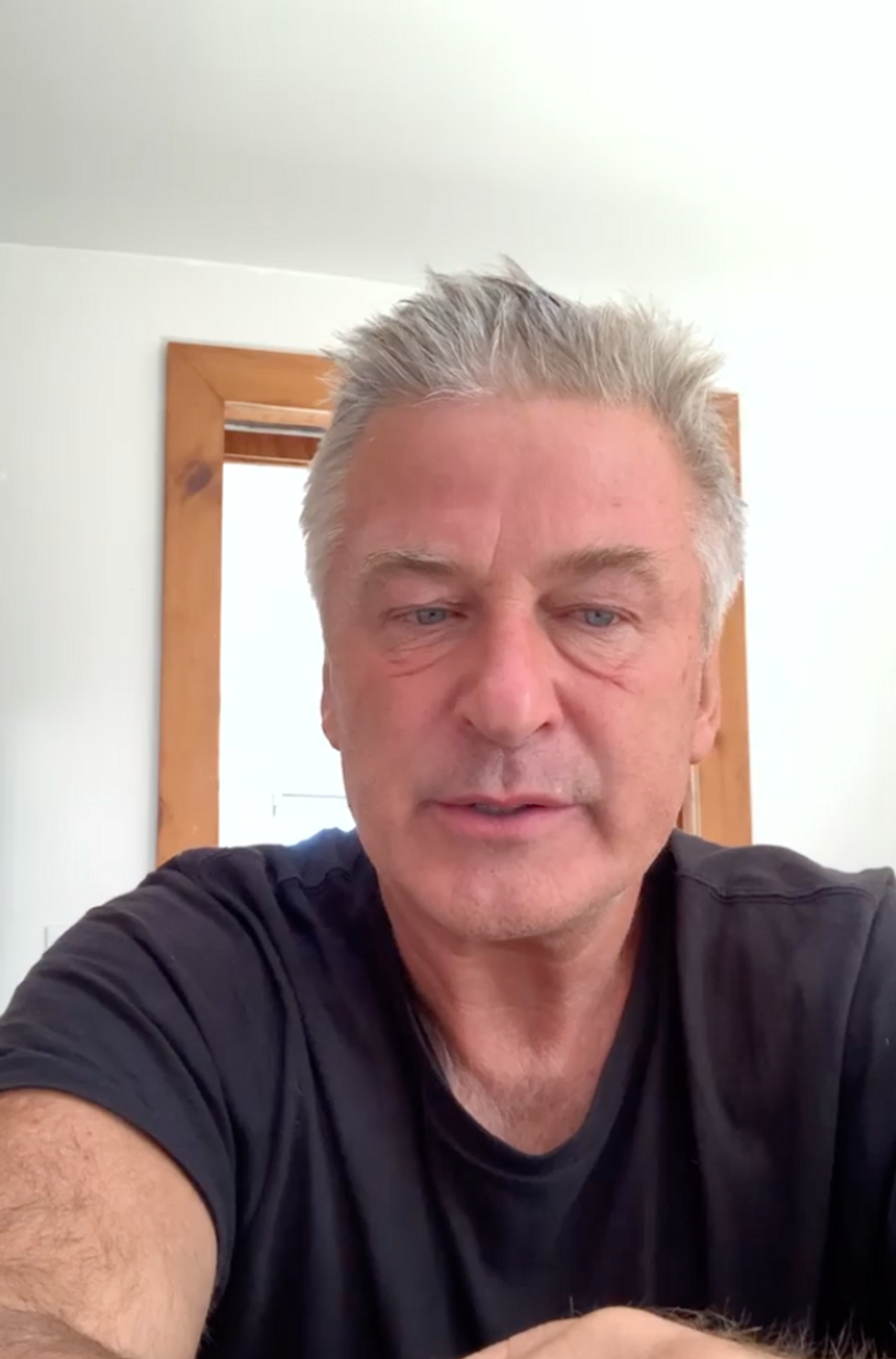 In a lengthy Instagram video, Baldwin defended his decision to make a coronavirus-related joke by stressing that the president isn't
actually
in any danger.
With a heavy sigh, he said: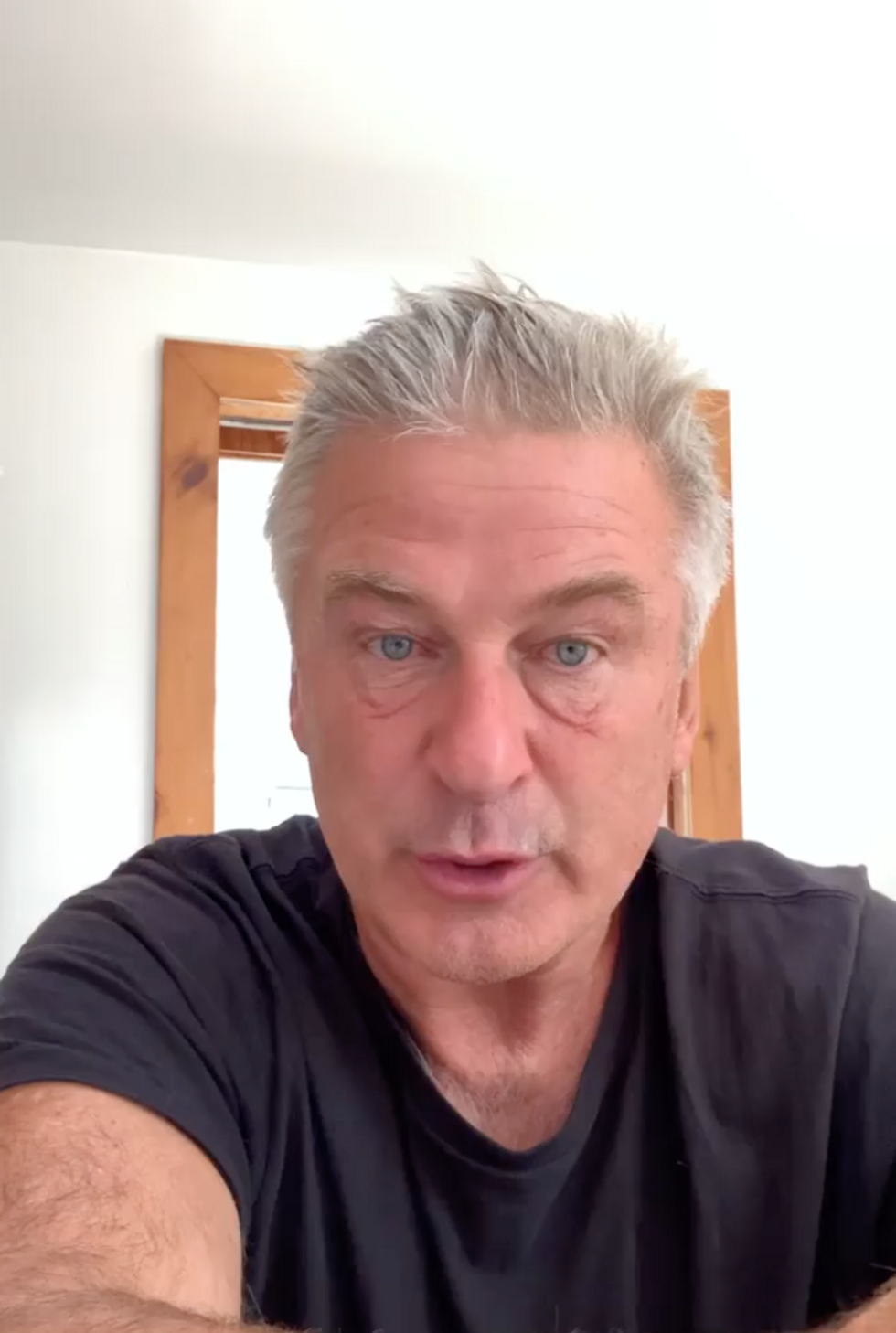 "If there was ever the suggestion that Trump was truly, gravely ill, and people said, 'Trump is really in trouble,' then I would bet you everything I have that we wouldn't even get near that, in terms of the content of the show. They would have done something else. I've seen that happen before."
He added: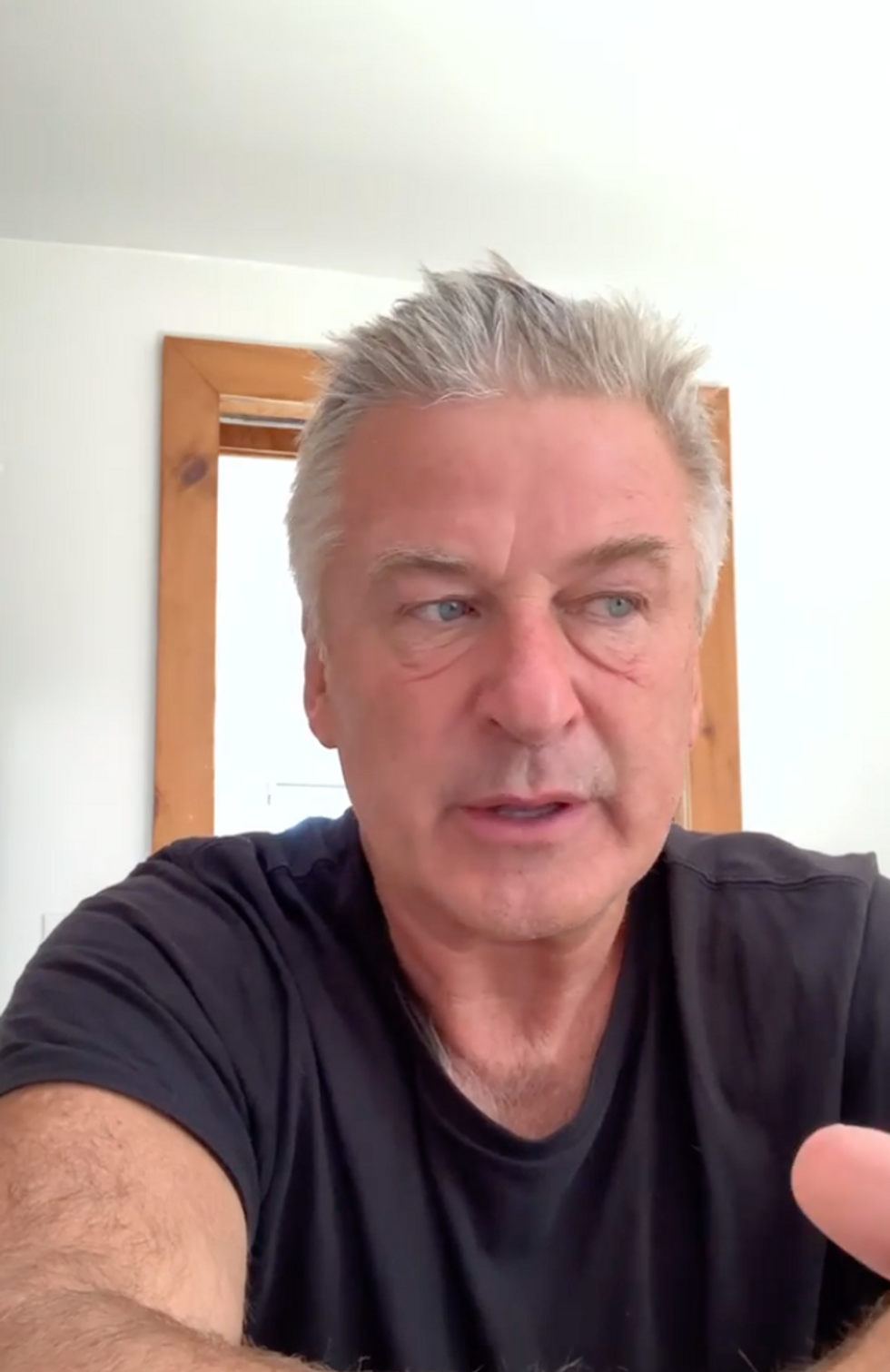 "We only have the words of the White House itself and the people who work there themselves to go on, and all of them have all been saying he isn't in any danger. We only have their word to go by. And if their word was that he was in serious trouble, then we probably wouldn't have done it."
You can watch the full video here.