Alexander Skarsgård is a very attractive man. Ever since he burst into the national consciousness via his swoon-worthy turn as Eric Northman, the cold-hearted vampire turned Sookie Stackhouse love interest on the HBO TV show True Blood, he has been serving hotness like pancakes on a sizzling stove.
Even when he played an abusive husband on Big Little Lies, he still looked hot.
The man is simply indefatigable when it comes to looking good.
So when he stepped out for the Volez, Voguez, Voyagez Louis Vuitton exhibition missing a certain something, people were understandably confused.
Alexander Skarsgard's shaved his head. Should you follow suit? https://t.co/YHGnS8qpjW https://t.co/RPCpuloOVc

— Men's Health UK (@Men's Health UK)1509109290.0
Seriously, who did this? And why?
This twitter user is all of us.
With or without hair, you cannot deny those chiseled cheekbones. Although... they could have just shaved off everything... But there's more...
Turns out, there IS a good reason for Skarsgård's new look.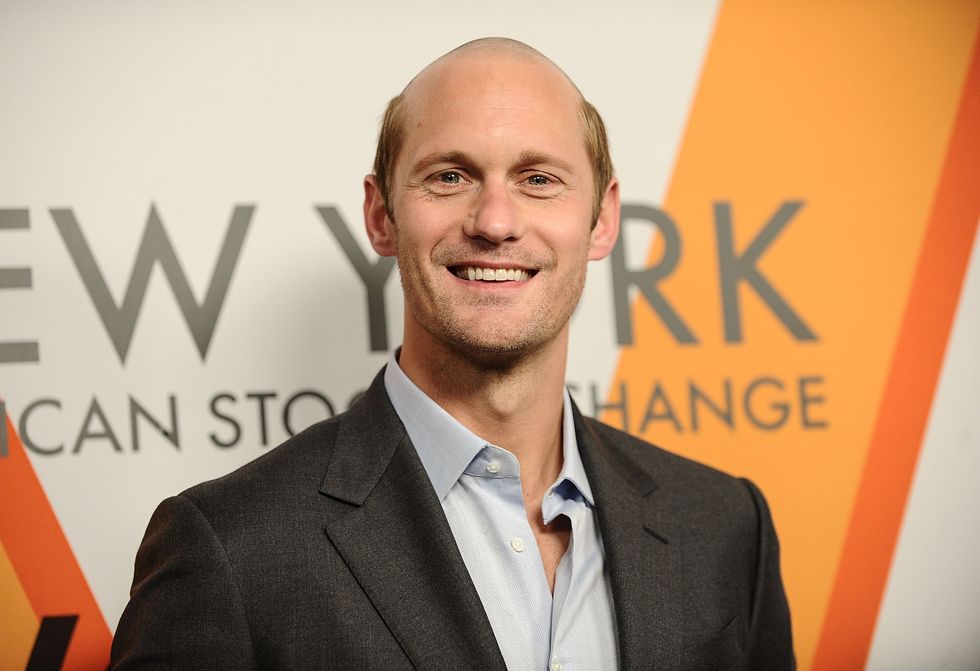 It's for a role on an upcoming film, 
The Hummingbird Project, 
which "centers on cousins from New York, Vincent and Anton, who are players in the high-stakes game of High Frequency Trading, where winning is measured in nanoseconds." Phew, we were worried for a minute there!