Whoaaaa Nellie, things are already heating up on the SAG Awards red carpet. The celeb interviews are underway — beautiful people are rolling through the red carpet, looking hawt and giving interviews, but there's definitely a quality of seriousness to everything that's happening. Women aren't wearing black tonight, but they're still speaking up about the #MeToo movement and Time's Up.
Alison Brie, star of Netflix's GLOW and sister-in-law to James Franco, seemed a little blindsided when E!'s Giuliana Rancic brought up the accusations of sexual assault against her family member...
As you might recall, several accusations of sexual assault and harassment were leveraged against James Franco following his Golden Globes win a few short weeks ago.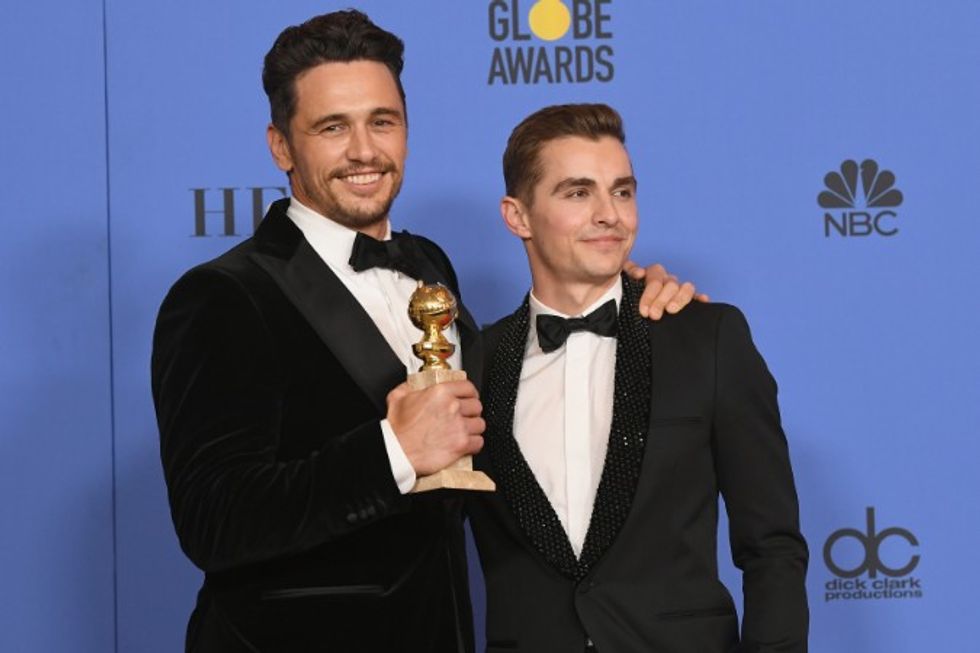 via: Getty Images
Five women in total have formally accused Franco
of things like coercing women into performing oral sex and manipulating women working with him in films to do nude scenes or partake in scenes of a sexual nature.
Franco addressed the accusations on Stephen Colbert's show
, where he claimed that what he's heard is not accurate.
Alison Brie, who's been an outspoken supporter of #MeToo and Time's Up, is married to James Franco's brother Dave.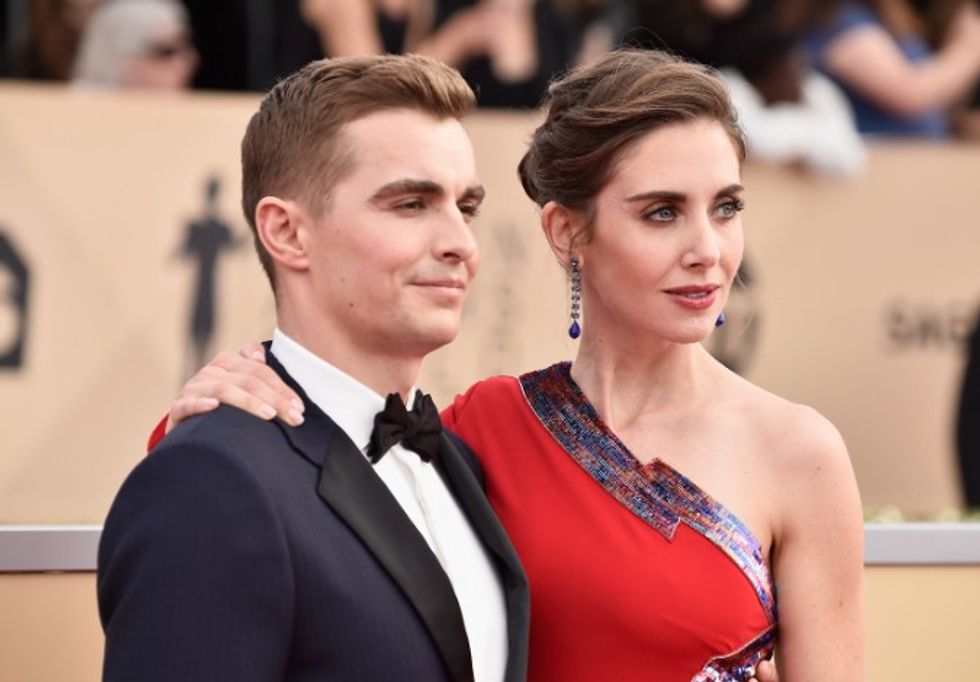 via: Getty Images
That's got to be a hard position to be in. And E!'s Giuliana Rancic decided to ask her about it when she interviewed Brie on the red carpet ahead of tonight's SAG Awards.
Brie looked a little taken aback when Rancic began, "Your brother-in-law is in the press for sexual assault."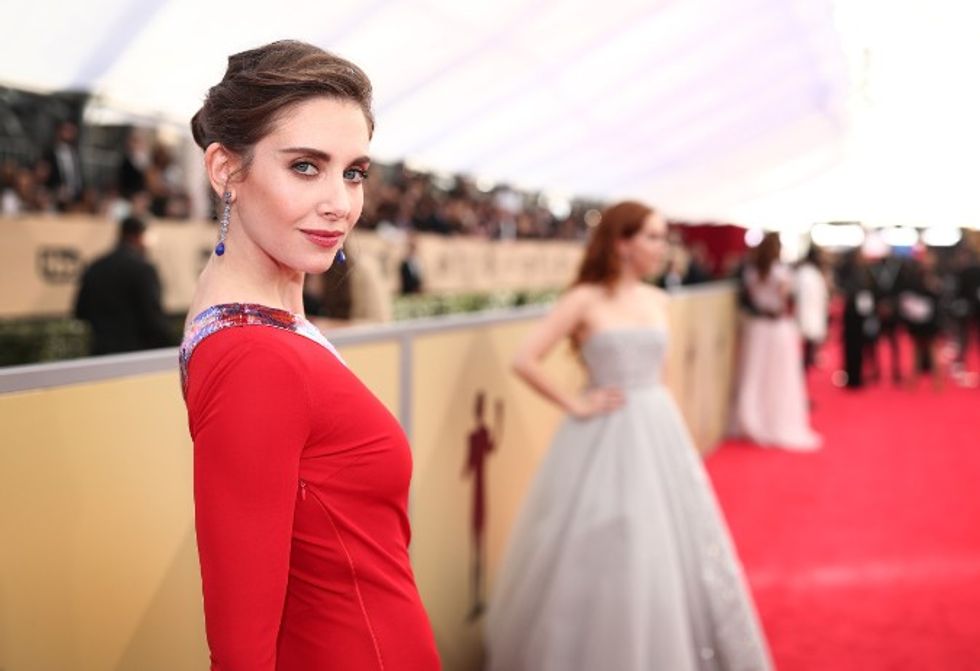 via: Getty Images
She asked Brie what she thought about the accusations and how she's handling everything that's happened — it's obviously a hard thing for a family to go through.
Brie began slowly, saying, "I think that above all what we've always said is it remains vital that anyone that feels victimized should and does have the right to speak out and come forward."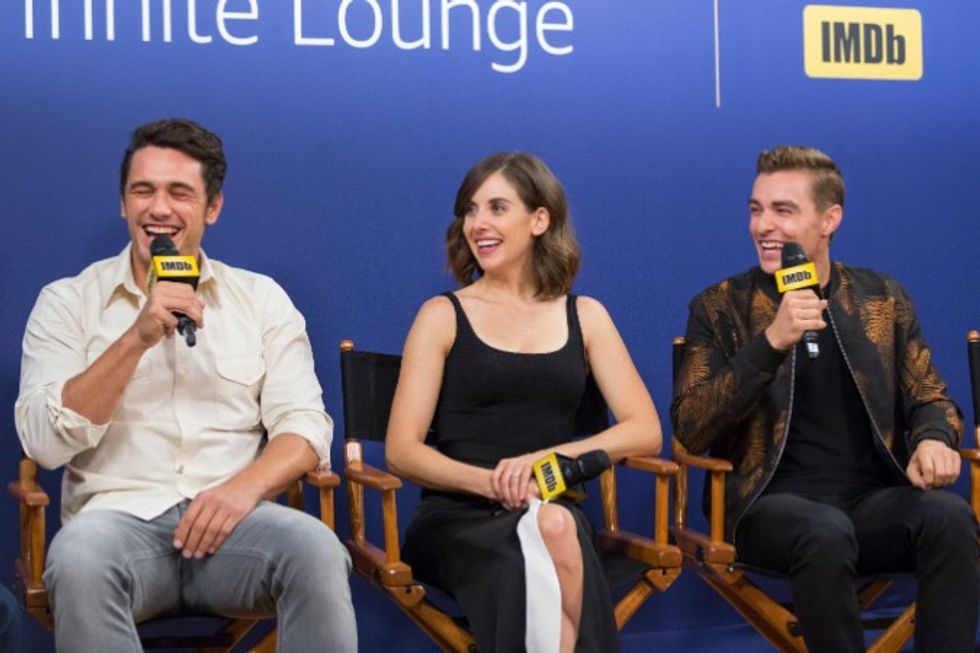 via: Getty Images
"I obviously support my family,"
she continued
. And then, the kicker: "Not everything that has been reported is fully accurate, so I think we're waiting to get all the information. But of course now is the time for listening and that's what we're all trying to do."
On behalf of women everywhere...WHAT?!
Is she defending Franco against his accusers? Because that's not very "#MeToo" or "Time's Up" of her. Franco was caught a couple years ago texting a 17-year-old, so it's pretty confirmed that he's a creep. Maybe she knows something we don't, but for now, she's getting some disappointed side-eye from us.