The results are in for the "most annoying Christmas song", but it may just surprise you...
It's the most wonderful time of the year... Well, it is if you like Christmas music.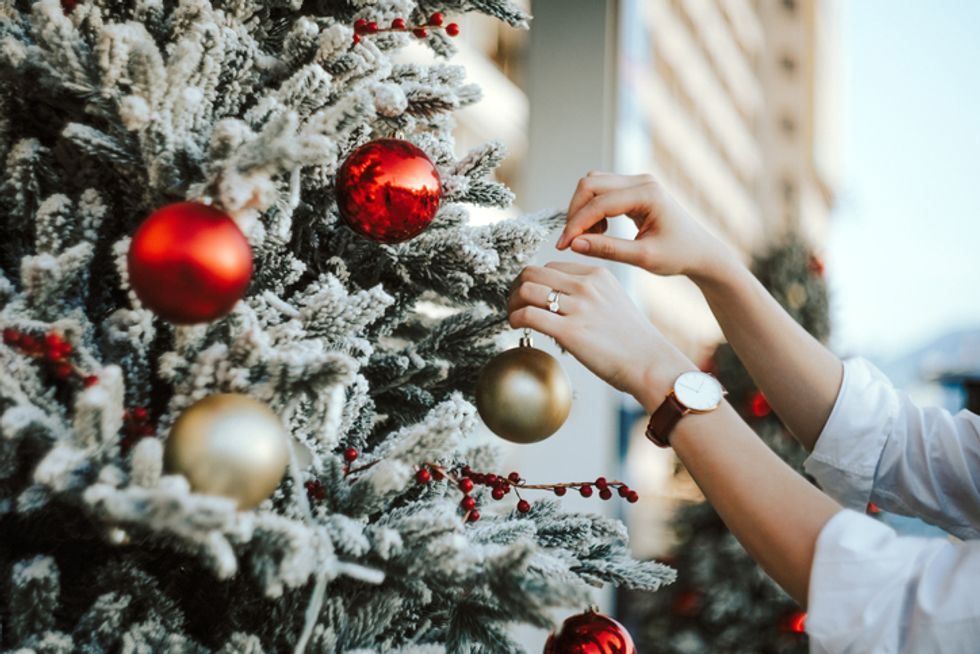 via: Getty
While some people love nothing more than listening to endless Christmas songs over the festive period, others would rather rip their own hair out than listen to "Jingle Bells" one more time.
'Tis the season of Christmas songs...
And we couldn't be dreading it more.
There are so many of us who cannot stand those pesky Christmas jingles...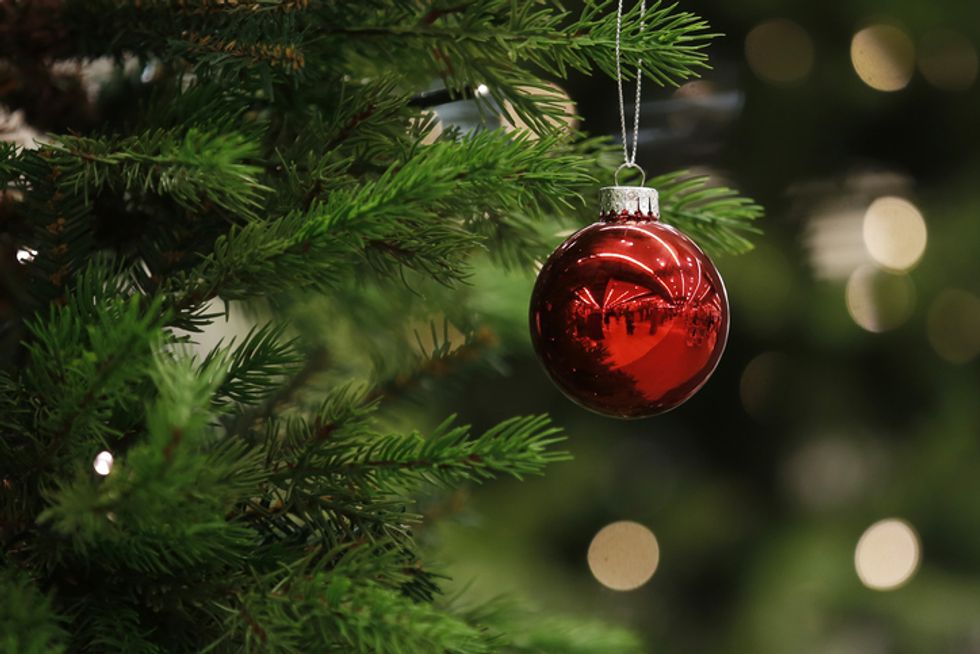 via: Getty
Because who wants to hear "Driving Home for Christmas" again for the 230th time this week?
But, believe it or not...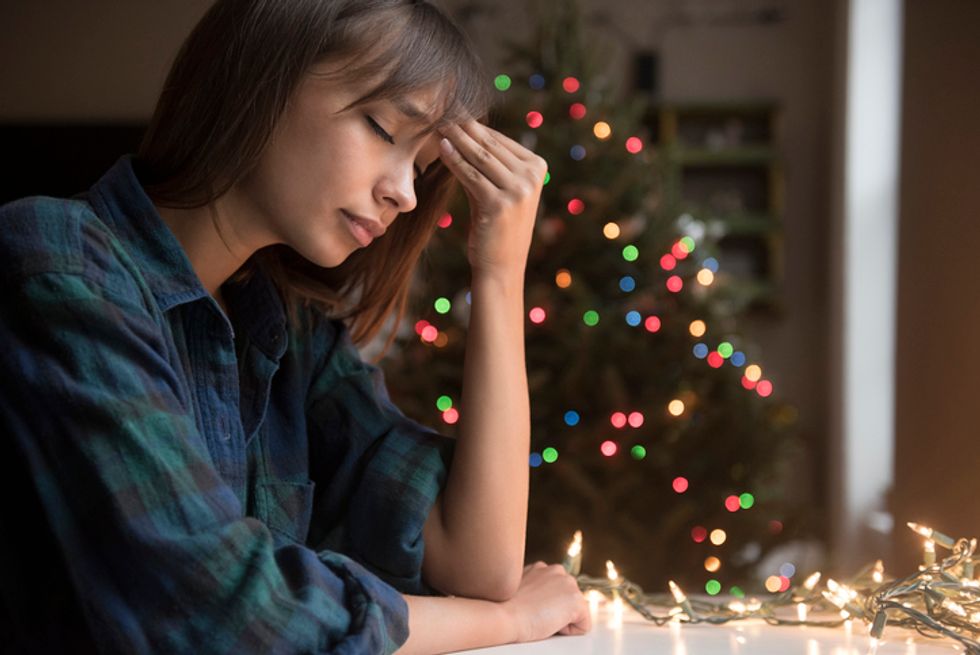 via: Getty
There's actually a scientific explanation behind the irrational hatred that some of us experience at this time of the year.
Psychologists have revealed some interesting findings regarding Yuletide music...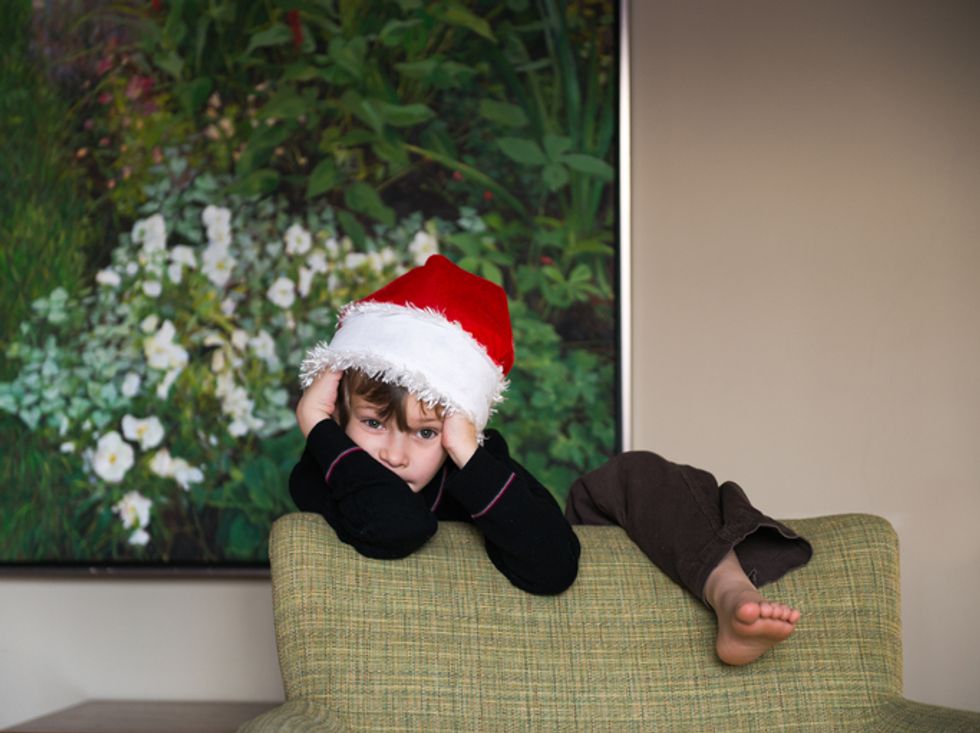 via: Getty
Psychologists have found
that playing Christmas music too early in the year can wreak havoc on a person's mental health, particularly if they're constantly exposed to it at work.
It's undeniable that Christmas songs are ridiculously overplayed...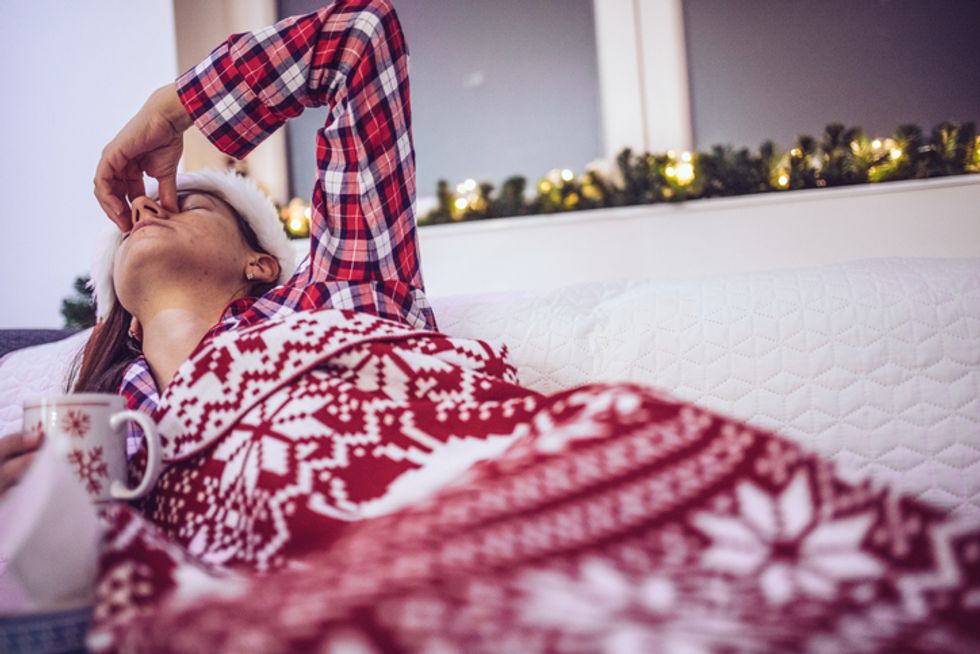 via: Getty
"If you don't want to hear a song, or are hearing it on repeat for hours, your prefrontal cortex is working hard to filter it out so you can focus," Dr. Rhonda Freeman, a clinical neuropsychologist said on the matter. So it makes total sense that anybody forced to hear a song they're not a fan of, on repeat, would eventually start to suffer.
Okay, so now we've clarified that Christmas music is in fact, annoying...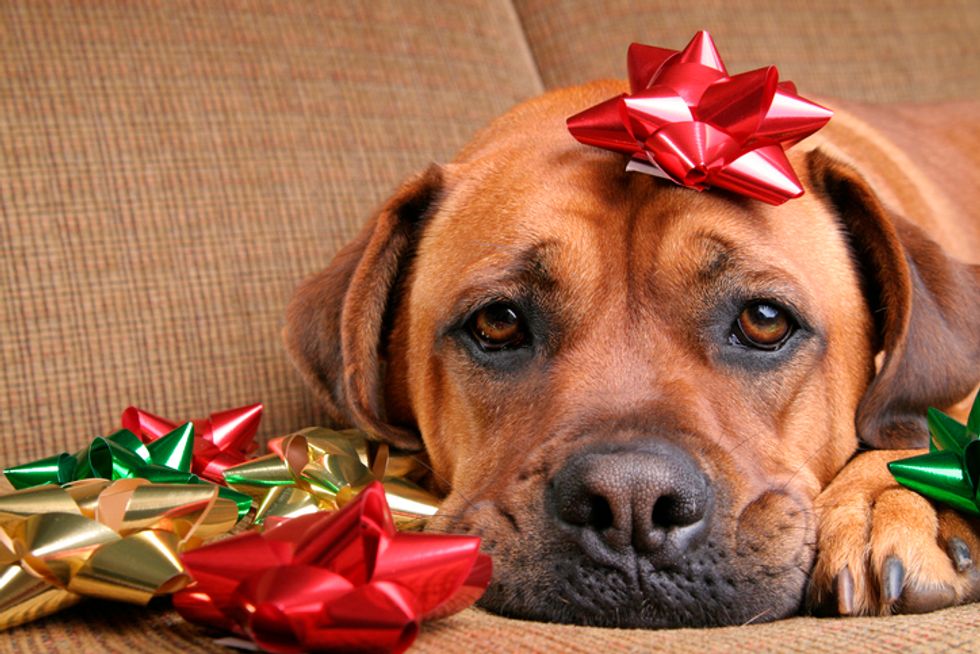 via: Getty
The big question remains... Which one is
the most
annoying?
It's a tricky one to answer...
Because there are just so many, and we hate pretty much all of them.
But now, an official poll has been put together...
And it provides a definitive list of which Christmas songs are the most annoying.
A survey asked the British public on their thoughts on Christmas music.
I think the worst thing about 2020 is that Christmas music still exists

— Tommy Rogers (@Tommy Rogers)1606767193.0
It sounds like a recipe for disaster, doesn't it? The survey, commissioned by Huawei, asked Brits to vote on what they considered to be the most annoying Xmas single.
Many big hits made the list...
At the works Christmas party last night I played the Dean Martin, Kylie Minogue, and Tom Jones/Cerys Matthews versi… https://t.co/PPHnGaL6uP

— 🏴󠁧󠁢󠁥󠁮󠁧󠁿 🦊 Glenn the Foxile 🦊 🇨🇦 (@🏴󠁧󠁢󠁥󠁮󠁧󠁿 🦊 Glenn the Foxile 🦊 🇨🇦)1544285957.0
"Santa Baby" by Eartha Kitt and "Jingle Bells" by the Andrews Sisters brought up the rear in tenth and ninth place, while other singles such as "Fairytale of New York" by The Pogues and Kirsty MacColl, and the slightly problematic track, "Baby It's Cold Outside" by Tom Jones & Cerys Matthews also made the list.
But which ones came out on top?
@fliceverett I hate the video as much as the song. Wizard - I wish it could be Christmas everyday. https://t.co/dIV1r6Q1hl

— NUFCTOON (@NUFCTOON)1605440463.0
"I Wish It Could Be Christmas Everyday" by Wizzard came in as the third most annoying Christmas track and, quite surprisingly, the charity track, "Do They Know It's Christmas?" by Band Aid weighed in as the second most annoying.
As for the number one most annoying Christmas song on the list?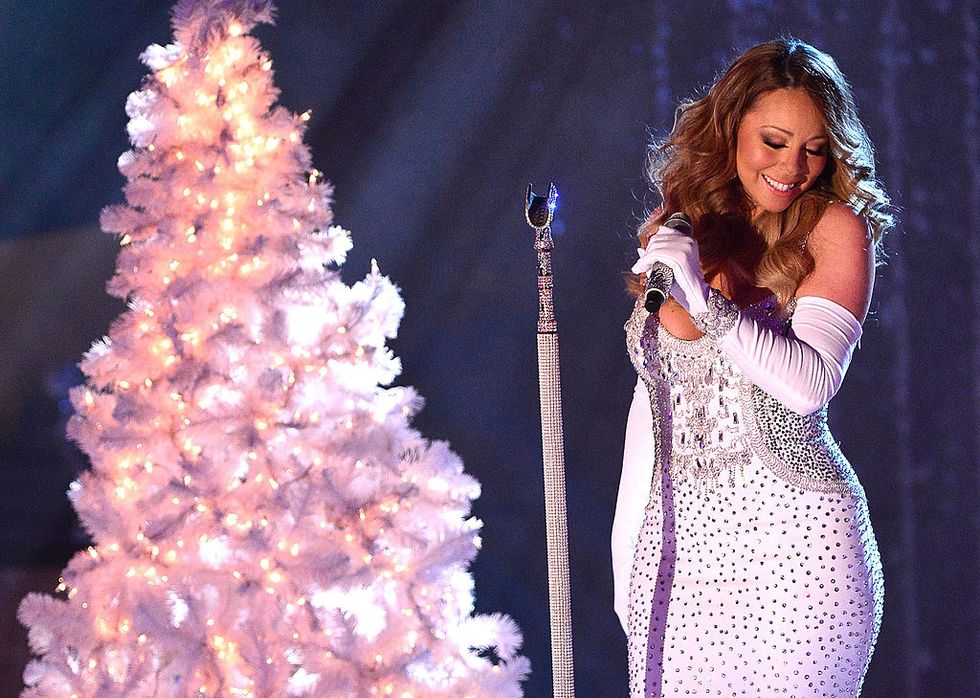 via: Getty
Well, it's Mariah Carey's "All I Want for Christmas Is You", of course.
Just to recap...
The Christmas jingle, which turns twenty-six-years-old this year, is one of the most successful festive singles of all time and, as of 2017, has earned the singer over $60 million dollars.
Yet, despite its success...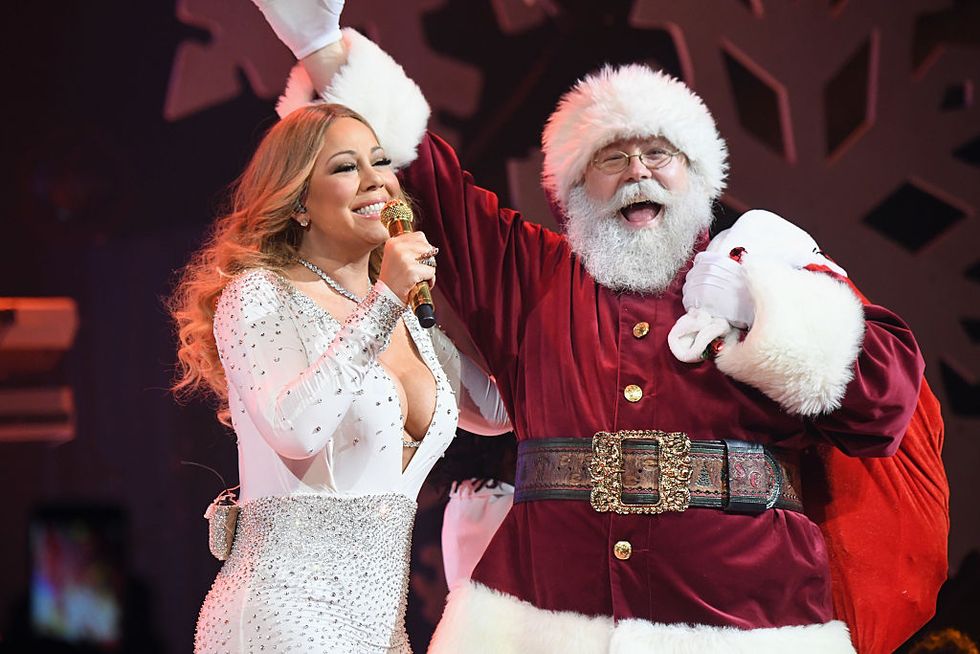 via: Getty
We have been forever divided as to whether we
like
the song or not.
It's a historic debate...
Someone's phone went off and it played Mariah Carey 'All I want for Christmas.' Half the train smiled with the prom… https://t.co/F8Py0Tqra5

— Effi Mai (@Effi Mai)1573718594.0
You either love it or you hate it.
But now, it's official.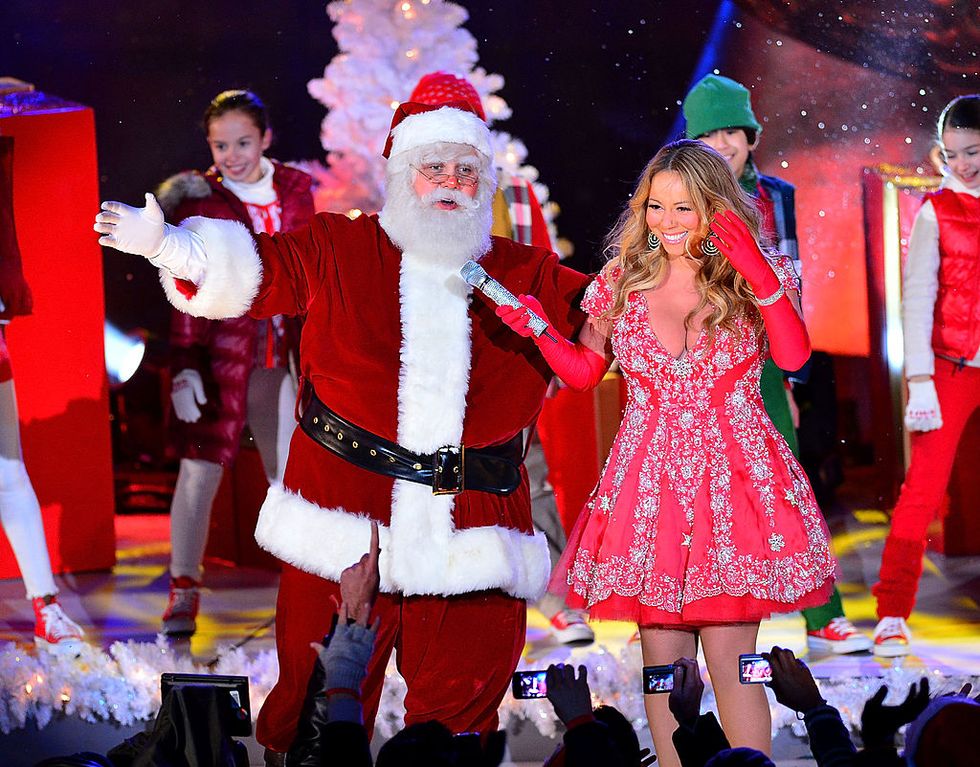 via: Getty
The British public has spoken out and decided that Mariah's jingle deserves the number one spot on the "most annoying Christmas song" list.
But this new title hasn't deterred Mariah's Christmas spirits...
CHRISTMAS 👏🏻 IS 👏🏻 COMING 👏🏻 #MariahChristmas https://t.co/SotP4CYN6k

— Mariah Carey (@Mariah Carey)1573583320.0
Because, despite this, it hasn't stopped her never-ending waves of success from the jingle.
The song repeatedly re-enters the charts every year...
And last year on Christmas Eve alone, the track was played 11 million times.
So, it can't be that annoying... Right?
Breaking news ❄️ https://t.co/PBwOYLRpJK

— Mariah Carey (@Mariah Carey)1572591662.0
Even though we're only one day into December, the song has
already
re-entered the top hundred on the US iTunes Songs chart. It looks like we're in for a Mariah-packed Christmas, folks...