Even though Halloween is now over, it seems as if we're all still in the spooky spirit. I don't know about you, but I for one, think Halloween should occur more often. Candy, black lipstick and the occasional meme costume brought to life? What more could you possibly want?
And the treats continue as the cast of witches in the Halloween classic, Hocus Pocus announced that they will all be back to film Hocus Pocus 2 if it should happen. This news has had the whole of the internet in meltdown mode.
Keep reading for all the details on this exciting news!
If you haven't heard the good news...
via: IMDB
The original witches from the cult classic film
Hocus Pocus
are set to return to the big screen when
Disney
decides that the sequel is in dire need of being filmed.
For those of you who have never watched the film, let me sum it up for you.
via: IMDB
Lucky for you, there are no spoilers here! It came out in 1993 and basically plays on a historic storyline about a group of witches that had been executed but have returned to take revenge.
Set in Salem, the film story opens in 1693...
via: IMDB
We see a young boy (Thackery Binx) discover that his sister is missing, so in order to go and rescue her, he visits the house of witches.
Unfortunately, things don't go well for him there...
via: IMDB
He's caught by the witches and turned into an immortal cat. Don't worry, it gets better than this...
They also get caught too!
via: IMDB
And you know what it meant for women back then if they were capable of anything magical, or if they had a slightly pointed nose, or crooked teeth, or just women in general...
They were executed.
via: IMDB
But don't worry, this is meant to be a children's film, so you don't actually see the execution. However, before they were killed, the 3 decide to cast a spell that guarantees them life again but on one condition...
A virgin must light the Black Flame candle.
via: IMDB
It's always a virgin, isn't it?
Three hundred years later, on Halloween, they were back.
via: IMDB
The new boy in town (Max), decided he would light the "forbidden" candle and suddenly, the trio have been released. Great going, Max!
And now the sisters are free to run havoc around the place.
via: IMDB
But with the help of the talking cat, Binx, who also thinks Max is a bit of an idiot, the children take down the sisters.
This film received mixed reviews at the time but has definitely grown on audiences.
via: IMDB
And now everyone can't help but watch it over and over. A fun, little film for all the family.
And things have just got better with the new announcement.
Parker shared a snapshot from the film on her Instagram.
via: IMDB
And obviously it didn't take long for fans to start commenting asking if there was a chance of a second film with the three in it.
Parker replied back to one fan...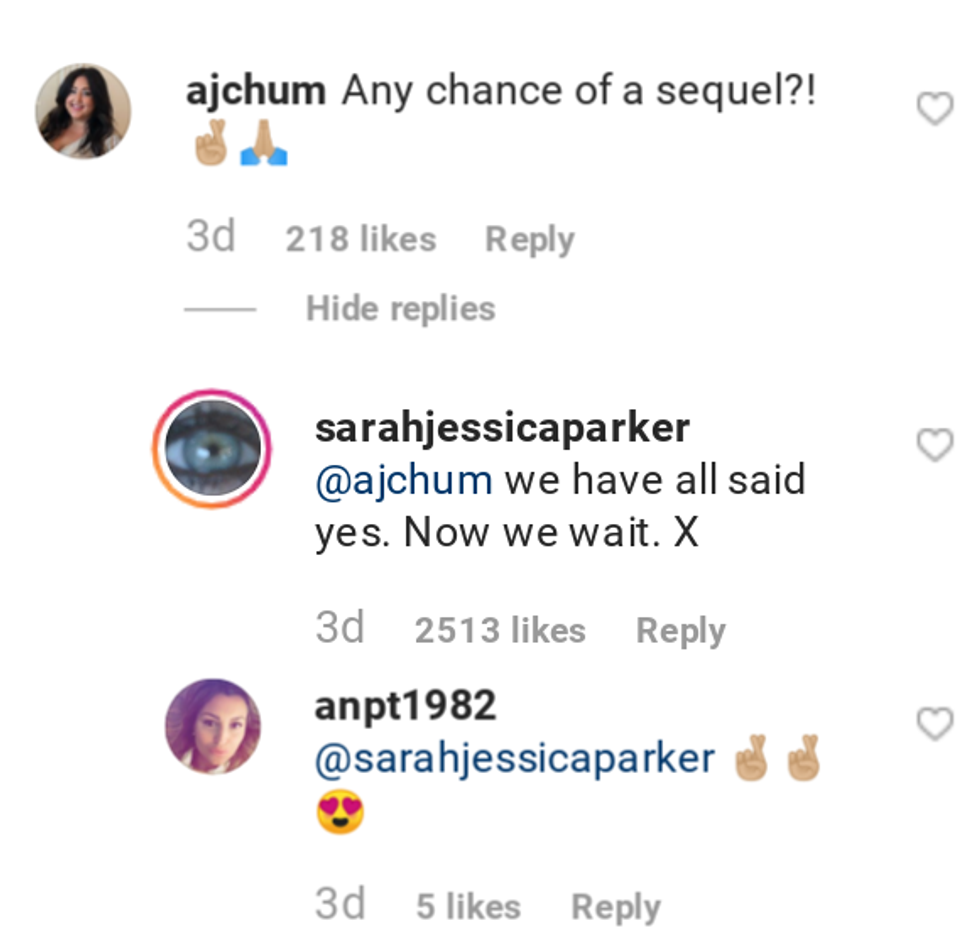 via: Instagram
She said: "We have all said yes. Now we wait. X."
That's right, we might be having a Hocus Pocus part 2!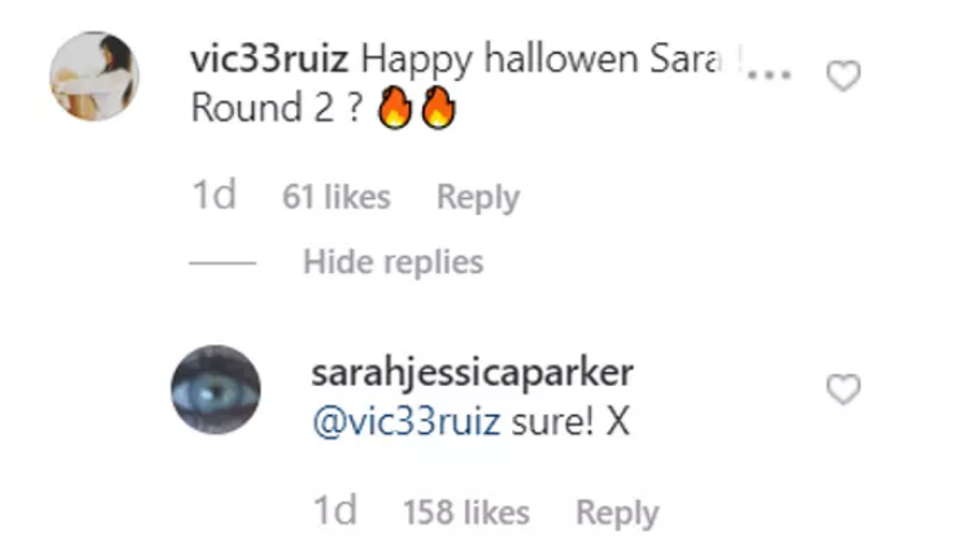 via: Instagram
Another fan commented asking for, "round 2," to which the actress replied, "Sure! X."
I don't think my heart will be able to take any more teasers!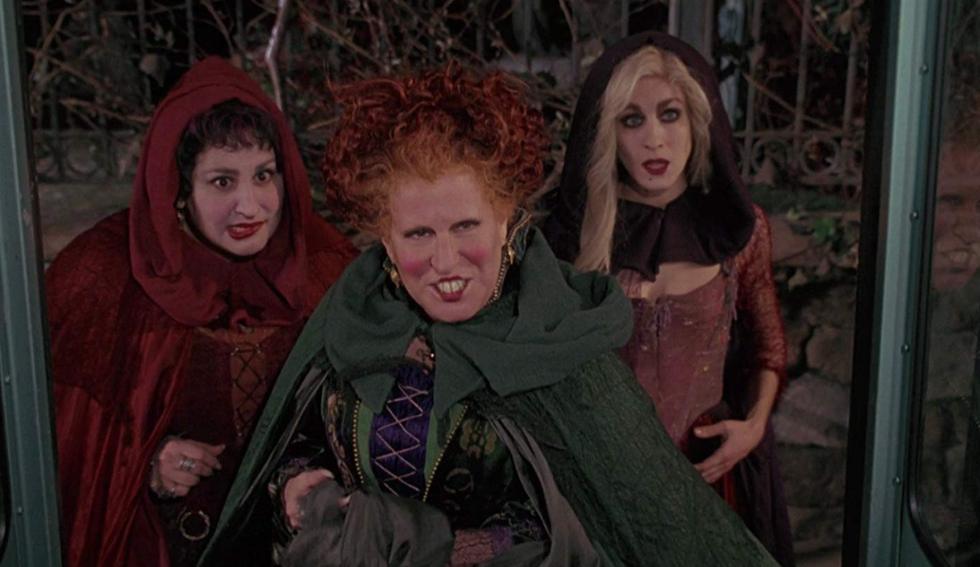 It is reported that Disney is bringing it back for a second installment, though whether this will be a straight-up sequel or some form of re-boot has not been confirmed. If the original director Kenny Ortega has anything to say about it, the film might be coming earlier than expected! In the meantime, if you don't want the Halloween spirit to die just yet, have a look at these amazing celebrity costumes...