Disney's new streaming platform, Disney+, has officially launched, and eager viewers are flocking to it! If you're not sure whether the subscription is worth it, check out the titles now available to stream. The list is a delightfully long one! From old-school animation to live-action, nonfiction to high fantasy, there's something for any type of fan.
That's because, of course, Disney owns practically everything now. So, the list includes classic Disney titles, Pixar, Fox, Marvel, Star Wars, National Geographic, and much more. Classic sitcoms and animated comedies are here, iconic sci-fi, and movies that will huge you a huge wave of childhood nostalgia.
Check out this list of the titles available to stream on Disney+!
10 Things I Hate About You
The rom-com starring starring Julia Stiles and Heath Ledger is actually a modernization of Shakespeare's play The Taming of the Shrew!
101 Dalmatians
And yes, we're talking both the animated original and the 1996 live-action! In addition, the platform is getting 101 Dalmatians II: Patch's London Adventure (2003) and 102 Dalmatians.
20,000 Leagues Under the Sea
This old 1950s classic shows a team of Navy sailors squaring up against a many-tentacled deep-sea monster.
A Bug's Life
A Bug's Life is one of Pixar's most beloved classics, about a colony of ants winning their freedom with the help of some other misfit insects!
A Goofy Movie, An Extremely Goofy Movie, and Goof Troop
Sure, everyone knows Mickey; but how about that deep Goofy lore? A Goofy Movie (and its associated films) are just as well-loved!
A Kid in King Arthur's Court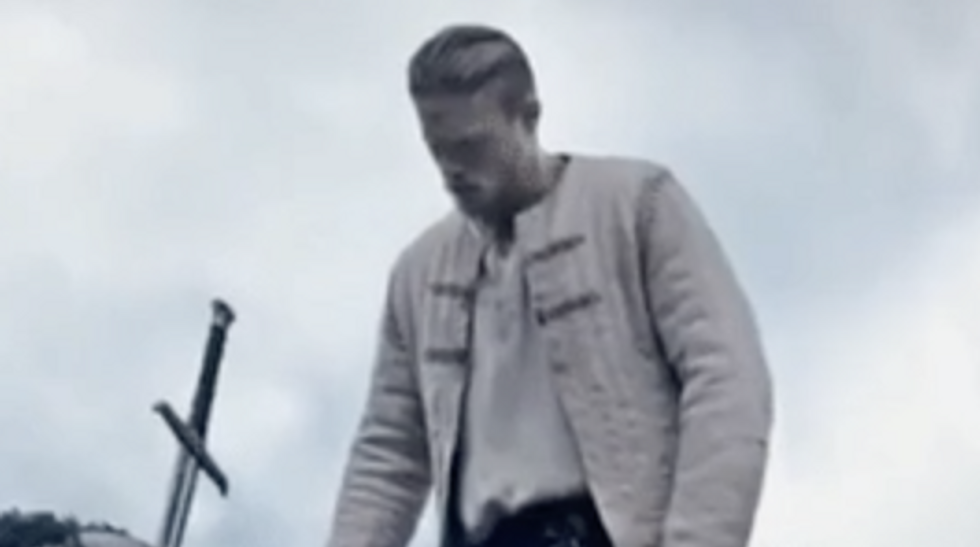 A 1995 Disney movie about a gangly tween who falls through a crack in the earth and into King Arthur's court! Yep, that King Arthur.
A Ring of Endless Light
Based on Madeline L'Engle's book of the same title, A Ring of Endless light stars Mischa Barton, who portrays a girl with a mysterious connection to a dolphin.
Adventures in Babysitting
The 1987 American teen comedy film follows teen Chris Parker, who agrees to babysit after her "dream" date stands her up — before the night's screwball craziness begins.
Adventures of the Gummi Bears
Yep, there's actually a series about "Gummi" bears from the '80s, colorful bears trying to live in harmony with mankind.
African Cats
Disney frequently dips its toes into nature movies, and this documentary is all about — you guessed it — the majestic big cats of Africa!
Aladdin
We all know and love the adventures of Jasmine and Aladdin, and they don't stop with that first animated movie. This includes Aladdin, Aladdin and the King of Thieves, and The Return of Jafar!
Alice in Wonderland, and Alice in Wonderland (2010)
Both the animated and the live-action Alice and Wonderland are up for watching on Disney+, so hold on to your hat and get ready to paint those roses red.
Aliens of the Deep
Did you know James Cameron is an ocean explorer, as well as director? In this documentary, he travels with the crew of a Russian research vessel as they explore the ocean's hypothermal vents.
Alley Cats Strike!
Teen bowling movie! A bunch of misfits end up participating in an inter-school bowling contest.
Almost Angels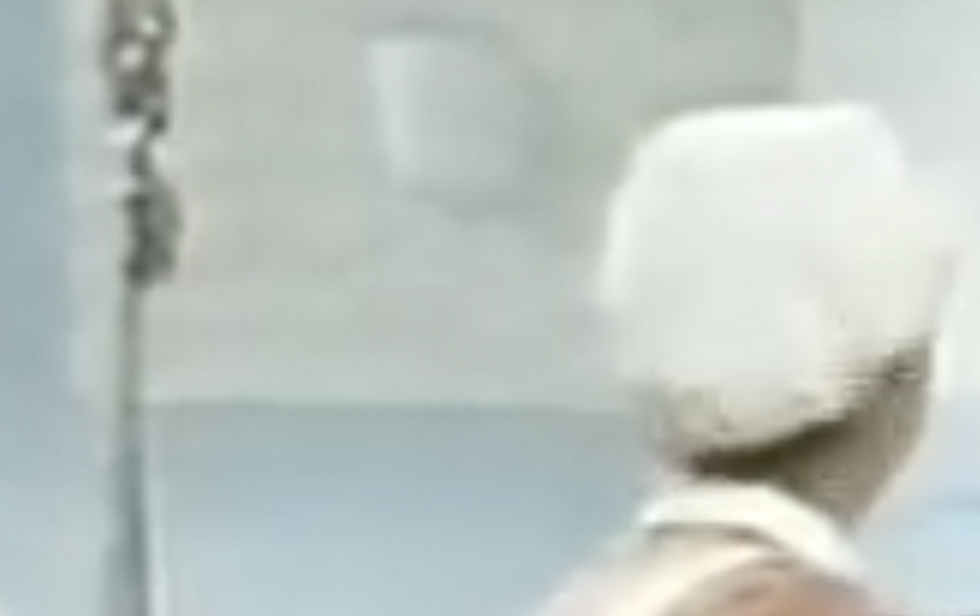 This 1962 film follows a young boy following his dreams of singing with the world-renowned Vienna Boys' Choir.
America's Heart and Soul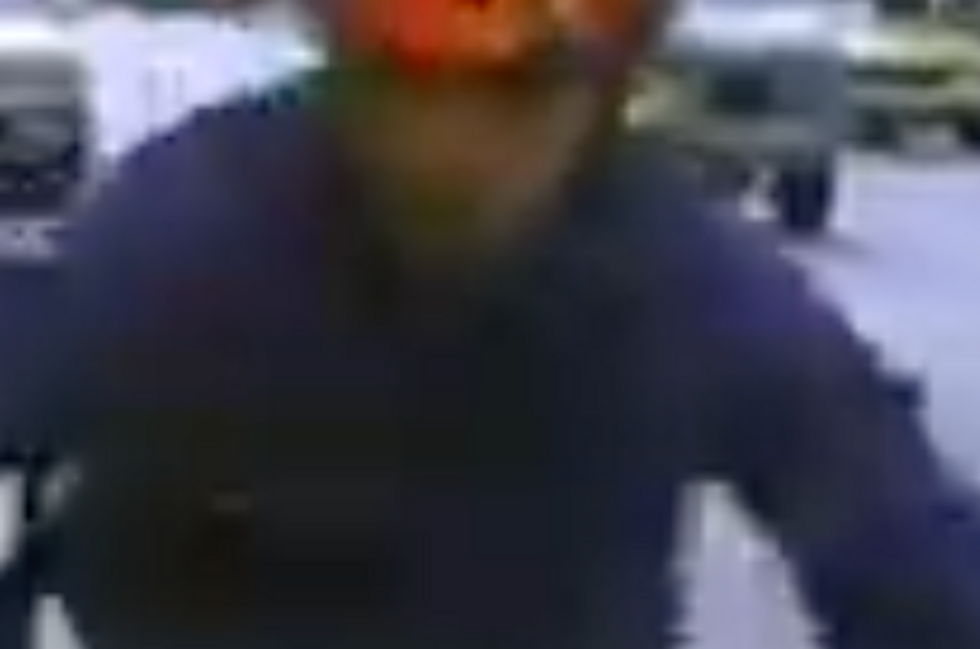 America's Heart and Soul is a Disney documentary that takes a road trip through the United States to learn about all the different people who live there.
Amy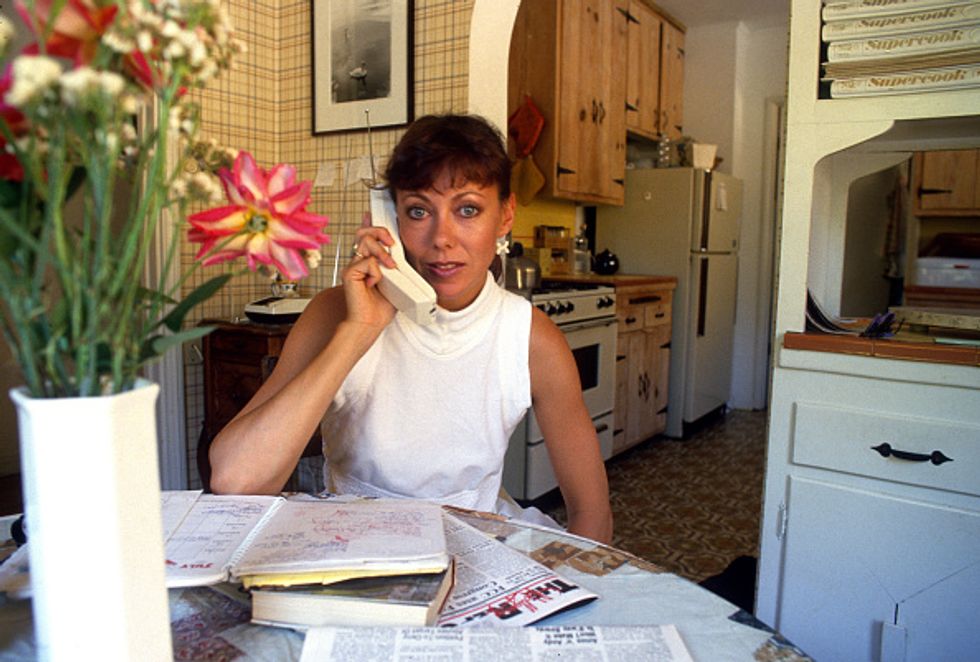 The American family drama follows a Boston lawyer's wife who teaches at a circa-1900 school for the deaf and blind, where she meets a doctor.
Andi Mack
Andi Mack is the first show on the Disney Channel to feature a gay main character!
It's also a family drama about a middle-school girl's revelations about her immediate family tree.
Annie
The sun will come out tomorrow…or today, actually, because little orphan Annie is already on Disney+!
Ant-Man
Paul Rudd is Marvel's Ant-Man, and the first of his two solo movies is up on Disney's streaming service right now.
Apollo: Missions to the Moon
This is National Geographic's 50th anniversary special on the first manned lunar landing!
Atlantis: The Lost Empire and Atlantis: Milo's Return
Atlantis: The Lost Empire is totally underrated: it's fun, original, and features the totally awesome Princess Kida.
Oh, and you can also check out the documentary
Atlantis Rising
!
Avalon High
Hey, it's another King Arthur movie! This time, a high school transfer realizes that her classmates are actually reincarnations of King Arthur and his court.
The Avengers
This includes The Avengers, Avengers: Age of Ultron, and Avengers: Endgame. Plus, The Avengers: Earth's Mightiest Heroes, Avengers Assemble and The Avengers: United They Stand.
Bambi and Bambi II
Another Disney classic, this one about a young deer named Bambi whose father is The Great Prince of the Forest.
Beauty and the Beast (and sequels)
That means Beauty and the Beast: Belle's Magical World and Beauty and the Beast: The Enchanted Christmas are both also on the list!
Bedknobs and Broomsticks
Bedknobs and Broomsticks follows a cunning witch-in-training who uses her supernatural powers to defeat the Nazi menace!
Before the Flood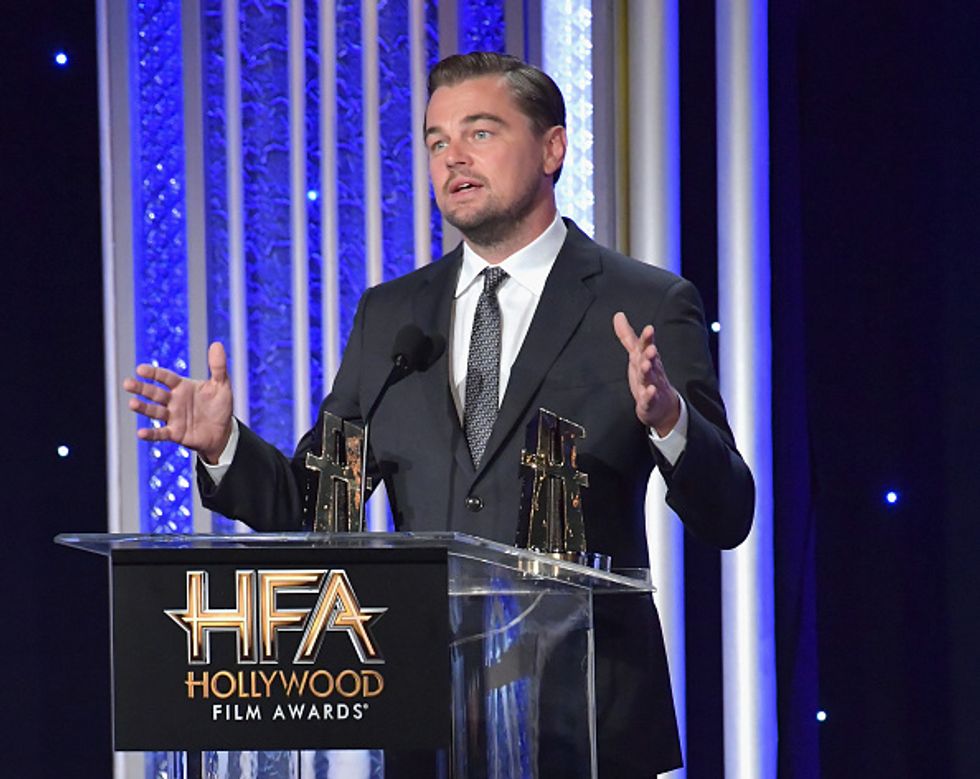 Leo DiCaprio leads this documentary, meeting with scientists and activists to discuss the ramifications of climate change.
Big Hero 6
Robotics prodigy Hiro turns his brother's invention, Baymax, (and himself) into a superhero of San Fransokyo.
Big Hero 6: The Series
is also on Disney+!
Blackbeard's Ghost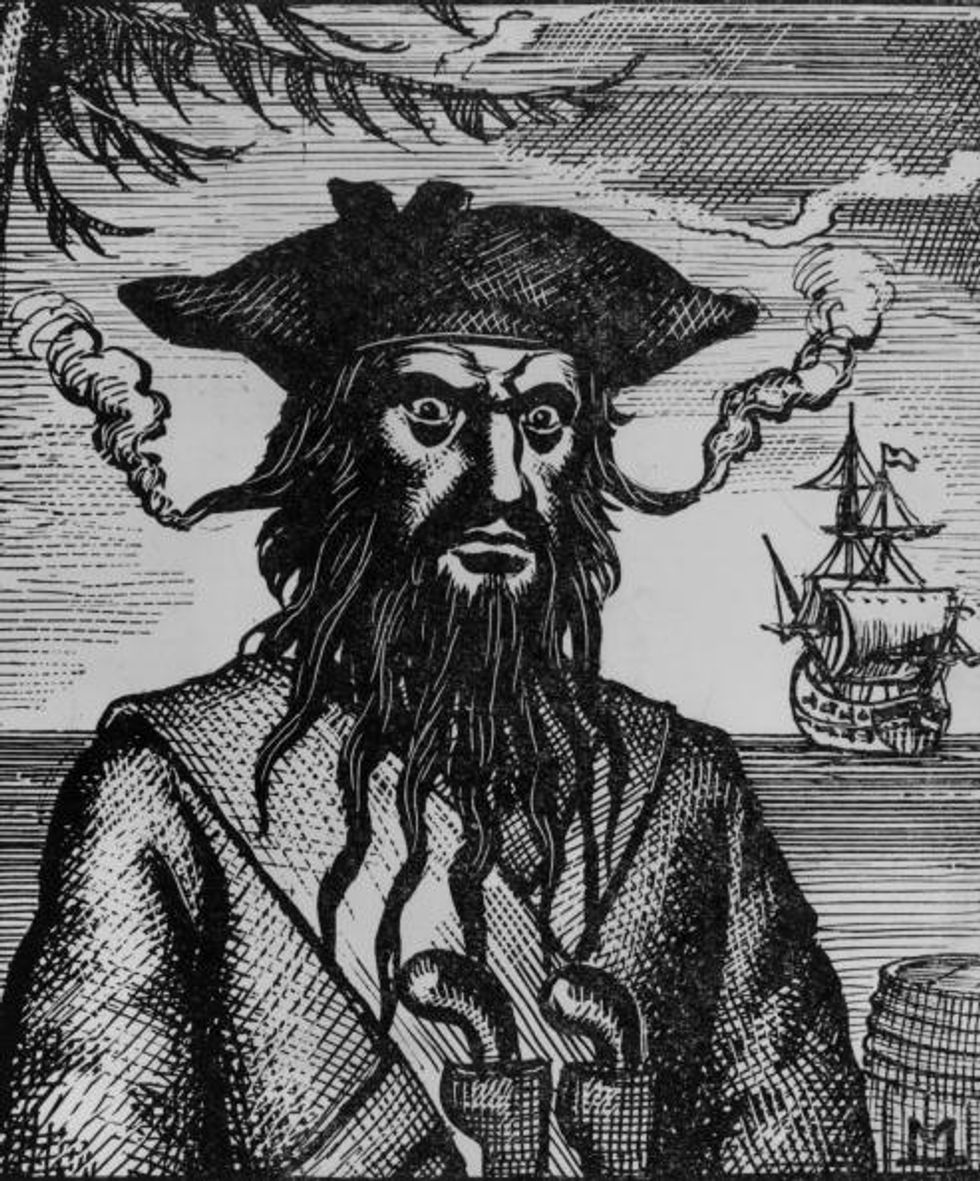 Blackbeard's Ghost 
is a 1968 American comedy fantasy film! Blackbeard's ghost is cursed by his wife to roam the seas forever...unless he can perform one good deed. Cue the pirate hijinks.
Bolt
Bolt is a "superhero" canine actor who thinks his powers are real! That is, until he gets a rude awakening on the streets of New York.
Born in China
The documentary follows three different animal families in China: the majestic panda, the savvy golden monkey and the elusive snow leopard.
Boy Meets World and Girl Meets World
This popular Friday night staple ran for seven seasons, and all of them are now on Disney+. Its sequel series, Girl Meets World, is also up!
Brain Games
This mind-bending Emmy-nominated series explores every aspect of how the human brain processes information.
Brave
Princess Merida's Pixar debut: she's a spirited Irish lass determined to control her own fate! She's also an amazing archer.
Brink!
A group of inline skaters fighting corporate sponsorship and embracing the concept of "Soul-Skaters": radical.
Brother Bear' and 'Brother Bear 2
Welcome to our family time! It's the story of losing one brother and finding another, told through the transformation of a young Inuit hunter.
Bug Juice: My Adventures at Camp
Children between the ages of 10 to 12 head to Camp Waziyatah in Maine, spending an unforgettable summer on exciting activities and challenges.
Cadet Kelly
Remember the era of Hilary Duff? Here, she's a teenager forced into military school--and she stays to bring the drill team to glory.
Camp Nowhere
A group of junior high kids decide they're not going to camps chosen by their parents, so they make up their own and bribe an ex-drama teacher to help them keep up the charade!
Camp Rock and Camp Rock 2: The Final Jam
Who can forget Demi Lovato's turn beside the Jonas Brothers in Camp Rock? It's a feel-good summer movie about teenagers making music and falling in love.
Captain America (every movie)
So Captain America: The First Avenger, Captain America: The Winter Soldier, and Captain America: Civil War are all available to watch!
Captain Marvel
She's the most recent (and awesome) female hero to join the MCU, and Brie Larson plays Captain Marvel with aplomb!
Cars (every movie)
That includes Cars, Cars 2, and Cars 3.
Chicken Little
It's the classic story of a terrified chicken who sees the sky "falling," with the Ugly Duckling and a whole bunch of aliens tossed into the mix.
Chimpanzee
It's National Geographic: of course there's a special about pretty much any kind of animal, including the chimpanzee.
Chip 'n' Dale: Rescue Rangers
It's a Chip 'n' Dale TV series in their 1989 crime-fighting iteration.
Cinderella (every movie)
The original Cinderella classic, plus Cinderella II: Dreams Come True and Cinderella III: A Twist in Time.
Confessions of a Teenage Drama Queen
You can't deny it; Confessions of a Teenage Drama Queen (the aptly-named song titled after the movie it's featured in) is unbelievably catchy.
Dadnapped
Emily Osment of Hannah Montana fame plays a girl whose author father is kidnapped, and she takes on the qualities of his books' heroine to get him back.
Dan in Real Life
Steve Carell is the star of this comedy about a dad who writes a familial advice column, but struggles as a single dad of three kids...until he falls in love.
Darkwing Duck
It's the cartoon series about Drake Mallard, as he dons a mask to fight crime.
Davy Crockett
That includes Davy Crockett and the River Pirates and Davy Crockett, King of the Wild Frontier.
Descendants and Descendants 2
For anyone who's ever wondered: did the classic Disney villains ever have kids? Yep. They did. Plus Under the Sea: A Descendants Short Story.
Diana: In Her Own Words
A National Geographic documentary about the much-beloved Princess Diana of Wales.
Diary of a Wimpy Kid
The movie adaptation of Jeff Kinney's popular series of kids' books, which take the form of Greg Heffley's highly stylized and illustrated diary.
Dinosaur
Dinosaur was supposed to be a lot darker before Disney got their hands on it! Now it's the story of a family of dinosaurs on their way to the "Nesting Grounds".
Disney's Fairy Tale Weddings
Ever wanna see a reality TV show about the couples who get married at Disney parks? Now you can.
Doctor Strange
Benedict Cumberbatch joined the MCU as Doctor Stephen Strange, a sorcerer who manipulates time itself.
Dog Whisperer with Cesar Millan
Every episode of Cesar Millan meeting and training all of America's misbehaving dogs is now ready to stream.
Don't Look Under the Bed
A no-nonsense teenager refuses to believe in the supernatural...until a boogeyman moves in under her bed. Spooky, right?
Doug's 1st Movie
Based on the Nickelodeon series, Doug plans a school dance and searches for a monster living in Lucky Duck Lake. All in a day's work.
Dr. K's Exotic Animal ER
Dr. Susan Kelleher runs South Florida's Broward Avian and Exotics Animal Hospital, and this National Geographic series shows the day-to-day cases that she takes on!
Dr. Oakley: Yukon Vet
Dr. Michelle Oakley, meanwhile, is a veterinarian who makes house calls in some of the most rugged terrain in the world.
Ducktales
It's Scrooge McDuck and his grandnephews in DuckTales! Woo-ooh! Ducktales: The Movie—Treasure of the Lost Lamp is also available.
Dumbo and Dumbo (2019)
Who didn't love this floppy-eared little elephant? Both versions of the movie are ready to stream.
Earth Live
See the forces of nature happening in real time on Nat Geo's Earth Live.
Easter Island Unsolved
Calling all those curious about the huge carved heads of Easter Island: Nat Geo has a special for that, too!
Eight Below
Eight beloved sled dogs struggle to survive the winter of Antarctica after their human caretakers are forced to leave them alone. Everyone loves a good dog movie!
Elena of Avalor
One of Disney's newer (TV) princesses, Elena of Avalor is a royal teenager taking her place on the throne of Avalor.
Escape to Witch Mountain and Return from Witch Mountain
Two orphaned siblings with extraordinary psychic powers discover their origins...and evade those trying to exploit them.
Even Stevens and The Even Stevens Movie
It's baby Shia LaBeouf! He plays a misfit seventh-grader frustrated with school and a seemingly-perfect family. A pretty familiar story, TBH.
Expedition Mars: Spirit & Opportunity
Wanna know how NASA has been attempting to explore Mars? Nat Geo is ready to show you.
Fantasia and Fantasia 2000
Everyone remembers these Disney shorts set to the tune of iconic classical pieces of music. No words, just...emotions.
Fantastic Four: World's Greatest Heroes and Silver Surfer
An animated TV series based on Marvel's Fantastic Four comic books! Don't worry, it's better than the movie.
Finding Nemo and Finding Dory
Nemo (and Dory) captured everyone's hearts in Pixar's Finding Nemo, and followed that up years later with Finding Dory.
Flicka
Where would we be without equestrian movies to tug on our heartstrings? Here, a teenager befriends and trains a wild mustang, Flicka.
Flight of the Navigator
12-year-old David is knocked out for 8 years...and doesn't age a day! What follows is a sci-fi adventure complete with UFOs.
Flubber
Robin Williams plays a scientist who discovers flubber, a substance with a mind of its own, and uses it to win back his girlfriend.
Freaky Friday (all of them)
Disney actually made three different adaptations of Freaky Friday: first, the movie in 1976 starring Barbara Harris and Jodie Foster; then, the TV movie in 1995 starring Shelley Long and Gaby Hoffmann, and finally, the Freaky Friday of 2003 starring Jamie Lee Curtis and Lindsay Lohan.
Frozen
Can't hold it back anymore: the prospect of watching Frozen (and everything else on Disney+) is just too exciting.
Fun and Fancy Free
This is an OLD Disney classic; released in 1947, this movie is a compilation of two stories, Bongo and Mickey and the Beanstalk.
Fuzzbucket
12-year-old Michael Gerber has no real friends, but he's at least got an imaginary best friend named Fuzzbucket. What could go wrong?
Garfield: A Tail of Two Kitties
It's everyone's favorite lasagne-loving comic cat, brought to the big screen. Of course, we've only got the sequel for now--oh, well!
Gargoyles
You know gargoyles--those stone statues? Well, this animated series features a clan of gargoyles that come alive at night, and protect New York City under cover of darkness.
Geek Charming
A film nerd makes the school's most popular girl the subject of his documentary. What comes of it? Romance, of course!
Get a Clue
Here's an early Lindsay Lohan movie from the Disney Channel, about a student investigating her high school's insidious mysteries.
Giants of the Deep Blue
Because it's one thing to know that gigantic mammals like whales roam the depths of the ocean, but it's entirely another to see them!
Girl vs. Monster
It's like Buffy the Vampire Slayer except...Disney Channel's version. A girl discovers she's a fifth-generation monster hunter right before Halloween.
Go Figure
A young teenager sets out to get a scholarship for an expensive private school, all for the pursuit of ice skating.
Good Luck Charlie and Good Luck Charlie, It's Christmas
This sitcom tells the story of an entire family coming together to raise late-in-life baby Charlie.
Gordon Ramsay: Uncharted
Gordon Ramsay has so many food shows it's hard to count, but this one has a pretty cool concept: he travels around the world, learning about different cultural cuisines.
Gotta Kick It Up!
This movie actually is based on the true story of a middle school dance team!
Gravity Falls
Twins living in the mysterious town of Gravity Falls, Oregon, discover there's much more than fictitious tourist traps to be found!
Greyfriars Bobby
This old film, released in 1961, is the story of two Scottish men competing for the affection of a Skye Terrier named Bobby.
Guardians of the Galaxy
The adventures of Star Lord, Gamora, Drax, Rocket, and Groot! That includes Guardians of the Galaxy (2012), Guardians of the Galaxy (TV Series), and Guardians of the Galaxy Vol. 2.
Gus
Ridiculous though the concept may sound, Gus did pretty well at the box office: it's the 1976 film about a football-playing mule named Gus. Go figure!
Halloweentown (all of them)
Anyone still in the mood for the Halloween fun can check out Halloweentown, Halloweentown High, Halloweentown II: Kalabar's Revenge, and Return to Halloweentown.
Handy Manny
This one's for the preschoolers out there: Handy Manny is an educational animated show with the purpose of introducing young kids to basic Spanish words and Latin culture.
Hannah Montana
That's right, every single episode of Disney Channel's Hannah Montana, plus the Hannah Montana and Miley Cyrus: Best of Both Worlds Concert and Hannah Montana: The Movie are up on Disney+!
Hatching Pete
Two high school boys, one chicken mascot suit. Somehow, the school's basketball reputation all comes down to them.
Heavyweights
Ben Stiller is a fitness guru who turns a camp for kids who want to lose weight into an excruciating bootcamp, until they fight back.
Herbie movies
There's four in total to watch: Herbie Goes Bananas, Herbie Goes to Monte Carlo, Herbie Rides Again, and Herbie: Fully Loaded.
Hercules and Hercules: The Animated Series
It's the mythical Greek hero Hercules, here to save the day and defeat Hades--and that's the gospel truth!
The High School Musical movies
School's...in? High School Musical, High School Musical 2, High School Musical 3: Senior Year, and Sharpay's Fabulous Adventure are all available to watch!
High School Musical: The Musical: The Series
And then there's this musical-ception: high school students putting on a show of High School Musical, in a show that honestly feels like High School Musical and Glee had a baby.
Hocus Pocus
The Sanderson Sisters are on Disney+! And yeah, it's a Halloween movie, but is it ever the wrong time for a little hocus pocus?
Home on the Range
In this shake-up of the "western" genre, a family of ranch animals band together to keep their home up and running.
Honey, I Shrunk the Kids
Explore the world from a new and tiny perspective. And, of course, watch associated "Honey" adventures: Honey, I Blew Up the Kid and Honey, We Shrunk Ourselves.
How to Build a Better Boy
At this point, Disney Channel has pretty much come up with a movie for every other romantic scenario, so it was only a matter of time before the robot boyfriend became a thing!
Ice Princess
A Harvard-bound teenager decides to shoot for the stars, which in her case means pursing ice skating instead (to the dismay of her parents).
Inhumans
ABC and Marvel's The Inhumans may not have been a hit TV show, but now those who haven't seen it can be the judge for themselves.
Inside Out
Explore young Riley's emotions (and your own, most likely) in the animated movie that personifies each individual feeling and sends Joy and Sadness on an adventure together.
Inspector Gadget and Inspector Gadget 2
Inspector Gadget may be bumbling as detectives go, but at least he's got handy gadgets built into himself for any situation!
Into the Grand Canyon and Into the Okavango
Let National Geographic take you through some of the world's most strikingly beautiful and fascinating places.
Invincible
Football fan Vince Papale (Mark Wahlberg) becomes a member of the Philadelphia Eagles--and the oldest rookie ever who didn't also play college football.
Iron Man (all of them)
We've got Iron Man, Iron Man (TV Series), Iron Man 2, Iron Man 3, and Iron Man: Armored Adventures! That alone will keep Iron Man fans going for a long time.
Iron Will
The more series dogsled racing movie (compared to Snow Dogs, at least) sees a young man entering the race in order to save his farm.
Jake and the Never Land Pirates
It's a new take on the classic Peter Pan story: a band of child pirates in Neverland work to outwit Captain Hook.
James and the Giant Peach
Based on Roald Dahl's children's book, James escapes his miserable existence by setting sail for New York in a giant peach.
Johnny Tsunami and Johnny Kapahala: Back on Board
Johnny Tsunami is the Disney Channel movie about a young Hawaiian surfer who moves east--and masters snowboarding.
Jonas and Jonas Brothers: The 3D Concert Experience
Fans of the Jonas Brothers will be clamoring for a look into their lives and their shows, and that's exactly what they'll find here.
Journey to the Center of the Earth
One expedition's accidental journey into the center of the earth includes underground volcanoes, dinosaurs, and other fantastical finds.
Jump In!
Remember when Corbin Bleu was Disney Channel's "it" boy? Jump In! stars him as a teen who discovers the sport of jump-roping.
Kim Possible (the show and associated movies)
We're talking about the full Kim Possible cartoon show, plus Kim Possible (2019) and Kim Possible Movie: So the Drama.
Lady and the Tramp (all of them)
Lady and the Tramp is a classic, and its 2019 live-action remake is also out, in addition to Lady and the Tramp II: Scamp's Adventure.
Lemonade Mouth
In a Disney Channel movie introducing both Naomi Scott and Hayley Kiyoko (who are now stars in their own right), Lemonade Mouth follows five high-school students forming a band to take on a popular rock group.
Life with Mikey
A former child actor meets a young pickpocket...and an unlikely friendship begins!
Lilo & Stitch (all of them)
Lilo & Stitch might be the main attraction, but Lilo & Stitch 2: Stitch Has a Glitch, Lilo & Stitch: The Series, Stitch! The Movie and Leroy & Stitch are also up to watch!
Little Einsteins
This is a show for the really little kids, meant to introduce them to nature, world cultures and the arts--hence the title Little Einsteins.
Lizzie McGuire and The Lizzie McGuire Movie
YES. We've been waiting so long to learn what dreams are made of whenever we please, and now we can.
Mary Poppins
The chance to re-watch Julie Andrews belting out those classic Mary Poppins tunes on the new streaming platform? Practically perfect in every way.
Meet the Robinsons
Meet the Robinsons teaches kids one of the most important lessons that isn't taught nearly enough: making mistakes is part of life, and it's how you become great.
Mickey Mouse
Mickey has had a lot of shows and movies, so let's list all of the ones you'll find on Disney+: Mickey and the Roadster Racers, Mickey Mouse Clubhouse, Mickey, Donald, Goofy: The Three Musketeers, Mickey's Once Upon a Christmas, and Mickey's Twice Upon a Christmas.
Millions
Two young brothers find a bag of money in their back yard, and decide to spend it without cluing in their father. But, in the process, they naturally get caught up in issues of morality!
Miracle on 34th Street
Miracle on 34th Street is a classic Christmas movie that's almost always playing on screens come December. When a man claims to be Santa Claus, his mental clarity is called into question--and leads to a full court case.
Moana
Moana is Disney's first Polynesian princess, and a strong one indeed! Not to mention, Dwayne Johnson singing "You're Welcome" is just so catchy.
Monsters, Inc. and Monsters University
In a world where the monsters under your bed are totally real, their world runs off of human fear...until it doesn't.
Mulan and Mulan II
Mulan is easily one of Disney's greatest heroines, if not the greatest, so we couldn't possibly have a Disney streaming service without her!
Muppets
Here's every "Muppets" feature on Disney+: Muppet Babies (2018), Muppet Treasure Island, Muppets Most Wanted, The Great Muppet Caper, The Muppet Christmas Carol, The Muppet Movie, The Muppets (2011), and The Muppets (TV Series, 2016).
My Favorite Martian
When a Martian crash-lands on Earth, reporter Tim O'Hara takes him in and disguises the alien, introducing him to everyone as his Uncle Martin. As with any lie that big, the situation complicates rapidly!
Winnie the Pooh
Another classic with too many iterations to count; so here's the current Disney+ availability: My Friends Tigger & Pooh, Pooh's Grand Adventure: The Search for Christopher Robin, Pooh's Heffalump Movie, The Book of Pooh, The Many Adventures of Winnie the Pooh, The New Adventures of Winnie the Pooh, Winnie the Pooh (2011), Winnie the Pooh: A Very Merry Pooh Year, Piglet's Big Movie, The Tigger Movie and Winnie the Pooh: Springtime With Roo.
National Treasure 2: Book of Secrets
Why not the first National Treasure? Who knows. But at least we can see Nic Cage kidnap the President of the United States.
Newsies and Newsies: The Broadway Musical
Newsies is an American comedy-drama musical, following newsboys in 1899 who go on strike after the paper's publisher tries to further limit their profits.
Old Yeller
Old Yeller may be a classic, but it's also sad, so prepare yourself before watching this family dog movie.
Oliver and Company
This movie is based on Charles Dickens' famous Oliver Twist, which has been given film adaptations many a time, but Oliver and Company puts a twist on the original story using Disney's signature move: making characters animals instead.
Pete's Dragon and Pete's Dragon (2016)
Both the animated and the live-action Pete's Dragon are available now, about an orphan boy names Pete who claims to live in the woods with a friendly dragon.
Peter Pan and Peter Pan: Return to Never Land
The movies that taught us the road to Neverland was the second star to the right and straight on 'till morning.
Phil of the Future
He's a 22nd-century man! Phil's family rents a time machine for vacation (which sounds awesome, admittedly) which breaks, leaving them stranded in the year 2004 and forced to try and fit into suburban life.
Phineas and Ferb and Phineas and Ferb the Movie: Across the 2nd Dimension
The animated musical comedy series features beloved characters Phineas Flynn, Ferb Fletcher, and Perry the Platypus as they navigate a summer vacation filled with the most insane kinds of fun imaginable--and thwart Dr. Doofenshmirtz.
Pinocchio
There are no strings on Pinocchio! Well, for the most part, anyway.
Pirates of the Caribbean
Not quite all of them, but enough! Pirates of the Caribbean: The Curse of the Black Pearl, Pirates of the Caribbean: Dead Man's Chest, Pirates of the Caribbean: At World's End, and Pirates of the Caribbean: On Stranger Tides are all on Disney+.
Pocahontas and Pocahontas II: Journey to a New World
The Native American Disney princess whose film was based on a true story--Pocahontas was a person who really did live in the time that English explorers were coming to North America!
Princess Protection Program
It's the standard 'princess learns to act like a regular person' story, with Demi Lovato and Selena Gomez taking the lead for this Disney Channel movie.
Ratatouille
Anyone can cook! That's what Ratatouille taught us in the most adorable way: with aspiring chef Remy the rat.
Recess
And all associated Recess titles, including Recess: All Growed Down, Recess: School's Out, and Recess: Taking the 5th Grade.
Remember the Titans
This sports film is both dramatic and biographical, following the local school board of Alexandri, Virginia, as it integrates its high school football team and emotions run high.
Robin Hood
Robin Hood steals from the rich and gives to the poor...and in Disney's version, he's a fox. But that fits, since they're supposed to be clever and wily, and Robin does spend his time eluding the Sheriff of Nottingham and plotting heists!
Santa Clause
The full Santa Clause series is up: The Santa Clause, Santa Clause 2, and The Santa Clause 3: The Escape Clause!
Saving Mr. Banks
Mary Poppins is safely on Disney+, and so is the story of how that movie came to be; in Saving Mr. Banks, Walt Disney embarks a 20-year quest to obtain the movie rights to "Mary Poppins" from its surly author.
Secretariat
This is the biographical story of the horse that won one of the greatest races of all time. In 1973 Secretariat, an American Thoroughbred racehorse, became the first Triple Crown winner in 25 years.
Sister Act and Sister Act 2: Back in the Habit
A lively lounge singer is put into protective custody--and disguised as a nun, of all things. She takes over choir, and upends the convent's quiet ways!
Sleeping Beauty
Another of the early Disney Princesses, everyone knows the story of Sleeping Beauty pricking her finger on the spindle of a spinning wheel, and falling into a deep sleep until her prince arrives.
Snow Dogs
The hilarious dogsled-racing movie starring Cuba Gooding, Jr. is a must-see for kids (and adults, because nostalgia).
Snow White and the Seven Dwarfs
Truly the OG Disney Princess: Snow White and the Seven Dwarfs was the beginning of Disney's monopoly on animated princesses, released in 1937!
Spider-Man (so many)
All in all, Spider-Man fans are getting Spider-Man (TV Series, 1981), Spider-Man (TV Series, 2017), Spider-Man and His Amazing Friends, Spider-Man: The Animated Series (1994), Spider-Man: Unlimited, Ultimate Spider-Man and Spider-Woman!
Almost every "Star Wars" show and movie imaginable
First, there are the movies: A New Hope, The Empire Strikes Back, and Return of the Jedi; The Phantom Menace, Attack of the Clones, and Revenge of the Sith; The Force Awakens and Rogue One: A Star Wars Story; and animated movie The Clone Wars. Then there are the Star Wars series: Star Wars Rebels, Star Wars Resistance, and Star Wars: The Clone Wars (TV Series). There's Empire of Dreams: The Story of the Star Wars Trilogy, for those who want a look into the universe's creation. We can't forget the LEGO additions: Lego Star Wars: All-Stars, Lego Star Wars: Droid Tales, Lego Star Wars: The Freemaker Adventures, and Lego Star Wars: The New Yoda Chronicles are all on the list! And we can't forget the highly anticipated The Mandalorian!
Stonehenge Decoded: Secrets Revealed
Explore the history and meaning of one of the world's oldest and most mysterious man-made monuments.
Swiss Family Robinson
Both Swiss Family Robinson and Swiss Family Robinson (1960) are up on Disney+!
Tangled
This includes Tangled, Tangled: Before Ever After, and Tangled: The Series.
Tarzan & Jane
The man raised by apes and the woman who loves him: Tarzan & Jane is the animated sequel to Tarzan.
That Darn Cat!
There are two versions: That Darn Cat (1997) and That Darn Cat!
That's So Raven and Raven's Home
That's So Raven is the Disney Channel favorite about a high schooler who sees the future, and Raven's Home is the new sequel series about her adult life!
The Aristocats
A family of cats inherits an entire fortune and estate (which actually isn't as impossible as you'd think, even in the real world), and ends up abandoned by a greedy butler. Not to worry--they find their way back with the help of a streetwise alley cat.
The BFG
Roald Dahl's The BFG is the strange story of a giant who visits children during the witching hour to give them good dreams, and the girl who ends up whisked away to his land.
The Brave Little Toaster
Both The Brave Little Toaster Goes to Mars and The Brave Little Toaster to the Rescue are up for watching.
The Cheetah Girls
We've got The Cheetah Girls, The Cheetah Girls 2, and The Cheetah Girls: One World.
The Chronicles of Narnia
Two of the three movies are already available: The Chronicles of Narnia: Prince Caspian and The Chronicles of Narnia: The Lion, the Witch, and the Wardrobe.
The Emperor's New Groove
The Emperor's New Groove is another totally underrated gem: it's a colorful depiction of ancient Peru, it's hilarious (just...everything Kronk says, ever), Yzma is such a great villain (why do we even HAVE that lever?!) and Kuzco is the ridiculous protagonist you root for against your better judgement. The Emperor's New Groove is also followed by The Emperor's New School and Kronk's New Groove.
The Finest Hours
On Feb. 18, 1952, a storm splits the SS Pendleton in two, trapping many 30 sailors inside the tanker's sinking stern.
Despite the still-raging storm, coxswain Bernie Webber embarks on a mission to save the crew against impossible odds.
The Fox and the Hound and The Fox and the Hound 2
It's nature versus nurture: a fox and a hound struggle to remain friends as they grow up, and into their natures as a wild animal and hunter respectively.
The Good Dinosaur
An adventure with a Neanderthal boy and a frightened dinosaur as they set out to find the dino's family, in a world where dinosaurs weren't obliterated 65 million years ago.
The Great Mouse Detective
So, yeah, it's Sherlock Holmes in anthropomorphic animal form, but if it gets little kids interested in the mystery genre, then it's just as well!
The Haunted Mansion
Eddie Murphy's contribution to Halloween movies is The Haunted Mansion, about a realtor tasked with selling a sinister mansion that turns out to be very, very haunted.
The Hunchback of Notre Dame and The Hunchback of Notre Dame II
Quasimodo, the bell-ringer of Notre Dame Cathedral in Paris, has only gargoyles to keep him company and lives isolated from the rest of the world, until the arrival of the gypsy Esmeralda changes that.
The Incredibles
The Incredibles 2 isn't here yet, but that's okay: the movie that started this superhero family's story is here, and it's as delightful as ever.
The Jungle Book
It's the bear necessities: The Jungle Book's Disney+ presence includes The Jungle Book, The Jungle Book 2, and The Jungle Book: Mowgli's Story.
The Lion King
The Lion King also comes alongside The Lion King 1½, The Lion King II: Simba's Pride, The Lion Guard, and Timon & Pumbaa.
The Little Mermaid
This beloved Disney princess appears in The Little Mermaid, The Little Mermaid (TV Series), The Little Mermaid II: Return to the Sea, and The Little Mermaid: Ariel's Beginning.
The Mighty Ducks: The Animated Series
Forget human superheroes; who needs those when you can have a hockey team of half-human/half-duck misfits?
The Nightmare Before Christmas
What's this? What's this? Tim Burton's Halloween/Christmas stop-motion masterpiece is available to stream, and it's just as cheerfully spooky as you remember.
The Pacifier
Vin Diesel as a Navy SEAL-turned babysitter: the most random formula to become a family comedy movie. But...it actually IS pretty funny!
The Parent Trap (1961 and 1998)
The Parent Trap is probably one of Lindsay Lohan's most celebrated performances, and she was just a kid at the time! The movie is just so cute and heartwarming.
The Princess and the Frog
Princess Tiana made her Disney debut in this fairy tale reimagined with New Orleans flavor!
The Princess Diaries and The Princess Diaries 2: Royal Engagement
The Princess Diaries? On Disney+? Shut UP! (No, really, Anne Hathaway and Julie Andrews make an amazing duo in these comedy-drama princess movies.)
The Proud Family Movie
Is it kind of a crime that we can't watch the full The Proud Family TV series yet? Yes. But at least we can reacquaint ourselves with the wonderful Proud family through their Disney movie!
The Replacements
In this sports comedy, the Washington Sentinels need a replacement football team...and have only a week to assemble them. Needless to say, it's a mismatched crew that arrives at the playoffs.
The Rescuers and The Rescuers Down Under
Two New York City mice are members of the Rescue Aid Society--a group that travels around the world to help those in need--and they get wind of an abducted orphan who desperately needs saving.
The Rookie
Nathan Fillion stars in this ABC comedy about a small-town guy becoming the oldest rookie at the Los Angeles Police Department. He's gotta keep up with the younger officers, but he's got some handy life experience to help him out.
The Sandlot
Disney's famous 1993 coming-of-age film about a group of kids who play baseball, and one young baseball prodigy.
The Shaggy Dog and The Shaggy D.A.
In Disney's Shaggy Dog movies, the main character finds themselves turned by some power into said shaggy dog--and as you'd imagine, life as a canine certainly gives a new perspective to just about everything.
The Simpsons
The Simpsons is iconic in so many important ways, and now (FINALLY) every episode of it is right at your fingertips!
The Sound of Music
The hills are alive with the sound of everyone's excitement--because The Sound of Music is up on Disney+!
The Suite Life of Zack & Cody
The Disney Channel hit The Suite Life of Zack & Cody is followed by The Suite Life Movie and The Suite Life on Deck.
The Sword in the Stone
Disney really enjoys the tale of King Arthur, although this time there's no modern twist: this animated movie is the actual story of Arthur retrieving his sword from the stone.
The Three Musketeers
Mickey, Goofy, and Donald take the stage once again, and this time they're the three musketeers! And the movie is a musical comedy, of course, with Minnie as the princess.
The World According to Jeff Goldblum
Honestly, we could all stand to hear about the world according to Jeff Goldblum, right?
Thor and Thor: The Dark World
Chris Hemsworth is Thor, the God of Thunder, in the MCU. Sadly, it looks like the latest Thor movie, Ragnarok, isn't quite here yet!
Three Men and a Baby and Three Men and a Little Lady
Why, yes, that is Tom Selleck, Ted Danson, and Steve Guttenburg attempting to look after an infant child. Because sometimes, that's what a family looks like: three men and their baby.
Thumbelina
Disney's animated feature tells the classic story of Thumbelina, a women no bigger than an ordinary person's thumb.
Tinker Bell
Tinker Bell got her own series of animated movies; the ones on Disney+ are
Tinker Bell, Tinker Bell and the Great Fairy Rescue, Tinker Bell and the Lost Treasure,
and 
Secrets of the Wings.
Toy Story
Decades after Toy Story first captured our hearts, Toy Story, Toy Story 2, and Toy Story 3 are all up on Disney+!
Treasure Planet and Treasure Island
In Treasure Planet, 15-year-old Jim Hawkins finds himself in possession of a map to the greatest pirate trove in the universe, and sets out for an intergalactic adventure in this animated sci-fi film. Of course, that movie puts an original spin on Treasure Island, the film adaptation of Robert Louis Stevenson's classic novel of the same name.
TRON
Disney+ subscribers go now and watch the sci-fi trilogy: TRON, TRON: Legacy, and TRON: Uprising.
Tuck Everlasting
The bittersweet love story of a boy who never ages and a mortal girl, who is faced with the choice of immortality or a normal life.
Turner & Hooch
It's the best kind of buddy-cop film: the buddies are a cop and the dog he inherits from his murdered friend. Tom Hanks plays an officer trying to unravel a mystery, and his new dog is the key to it all.
Twitches and Twitches Too
There are Disney Channel movies about twins, and about witches...and also a couple about twitches: long-lost sisters who discover their identical looks and magical powers.
Wall-E
Centuries in the future, humans have utterly depleted the earth and left it a garbage dump, but that can't stop love from blossoming between two wayward robots!
While You Were Sleeping
It's one of Sandra Bullock's many hit romantic comedies – although this is also one of her first! She plays a lonely ticket booth worker whose crush on a commuter turns into a complicated mess.
Who Framed Roger Rabbit
Who Framed Roger Rabbit blurs the lines and pushes the boundaries between animation and live-action. It's a mystery comedy about a human private eye wrapped up in a cartoon scandal!
Wizards of Waverly Place and Wizards of Waverly Place: The Movie
Selena Gomez rose to Disney Channel stardom on Wizards of Waverly Place! The teen sitcom followed three magic-wielding children who had to master their powers or risk losing them.
X-Men (animated)
This lineup includes X-Men: The Animated Series, Wolverine & The X-Men, and X-Men: Evolution. Sadly, it's just the animated stuff right now – no live-action X-Men!
Wreck-It Ralph
Well, Wreck-It Ralph is most certainly NOT gonna wreck peoples' fun; the animated movie tells the story of a villain--who's not really a villain at all.
Zenon
There are a whole bunch of "Zenon" features: Zenon: Girl of the 21st Century, Zenon: The Zequel, and Zenon: Z3.
Zootopia
Zootopia just to happens to be at the end of the alphabetical order, but it's also got a nice parting phrase for people to keep in mind when they peruse the many titles of Disney+: try everything!