Let's be honest, Christmas is the perfect excuse to enjoy an alcoholic beverage (or 2).  Whether it's whipping out the champagne, going full throttle with a classic gin and tonic, or cracking out the festive mulled wine - many of us treat our selves to something boozy over the festivities.
But of course, keeping topped up on drinks and serving them all up to guests can be quite a tricky task, but Amazon has come to the rescue.
The e-commerce giant has come up with an ingenious way to serve up all your Christmas drinks over the holidays... a Christmas stocking that holds 2 liters of wine. Yes, you read that right... 2 liters. It truly is the perfect way to ensure you are always topped up over the festive season and, as you'd imagine, the internet is already going crazy for it.
Feeling curious? Or even tempted to grab one yourself? Look no further. Keep scrolling to get all the details on the boozy inventi0n, and see what other Christmas creations Amazon has lined up...
The festive season is well and truly upon us.
We're hurtling towards the 25th December at lightning speed and we're not complaining.
It's the most wonderful time of the year.
Good food, time with friends and family, Christmas movies, gift-giving… what's not to love?
It's no secret that many of us like to let our hair down over Christmas.
Elf on repeat, we're all guilty of letting ourselves go a bit. And rightly so! It's all in the good name of the Christmas spirit.
But for many, there's one aspect of holidays that is particularly well-loved.
Not the movies, songs, or even the presents (even though they're all great)... but the booze, of course (if you're over twenty-one that is!)
The festivities are the perfect time for letting loose and enjoying the odd wine (or two).
Introducing: The Stocking Wine Dispenser.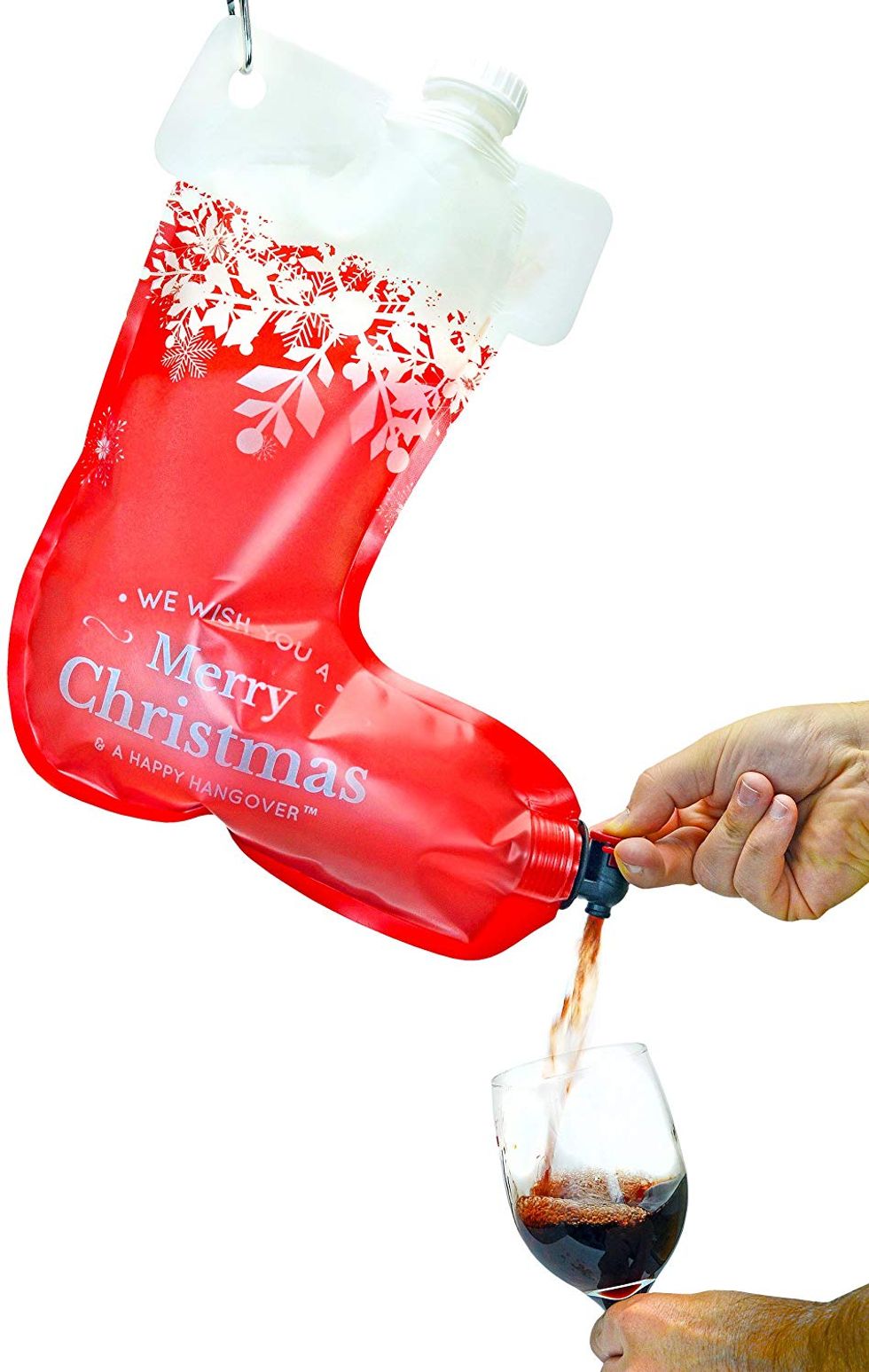 via: Amazon
The stocking is a traditional festive red color complete with a white trim and the words "We Wish You A Merry Christmas And A Happy Hangover."
It seems many people have already had some great parties (and sore heads) after buying the boozy stocking.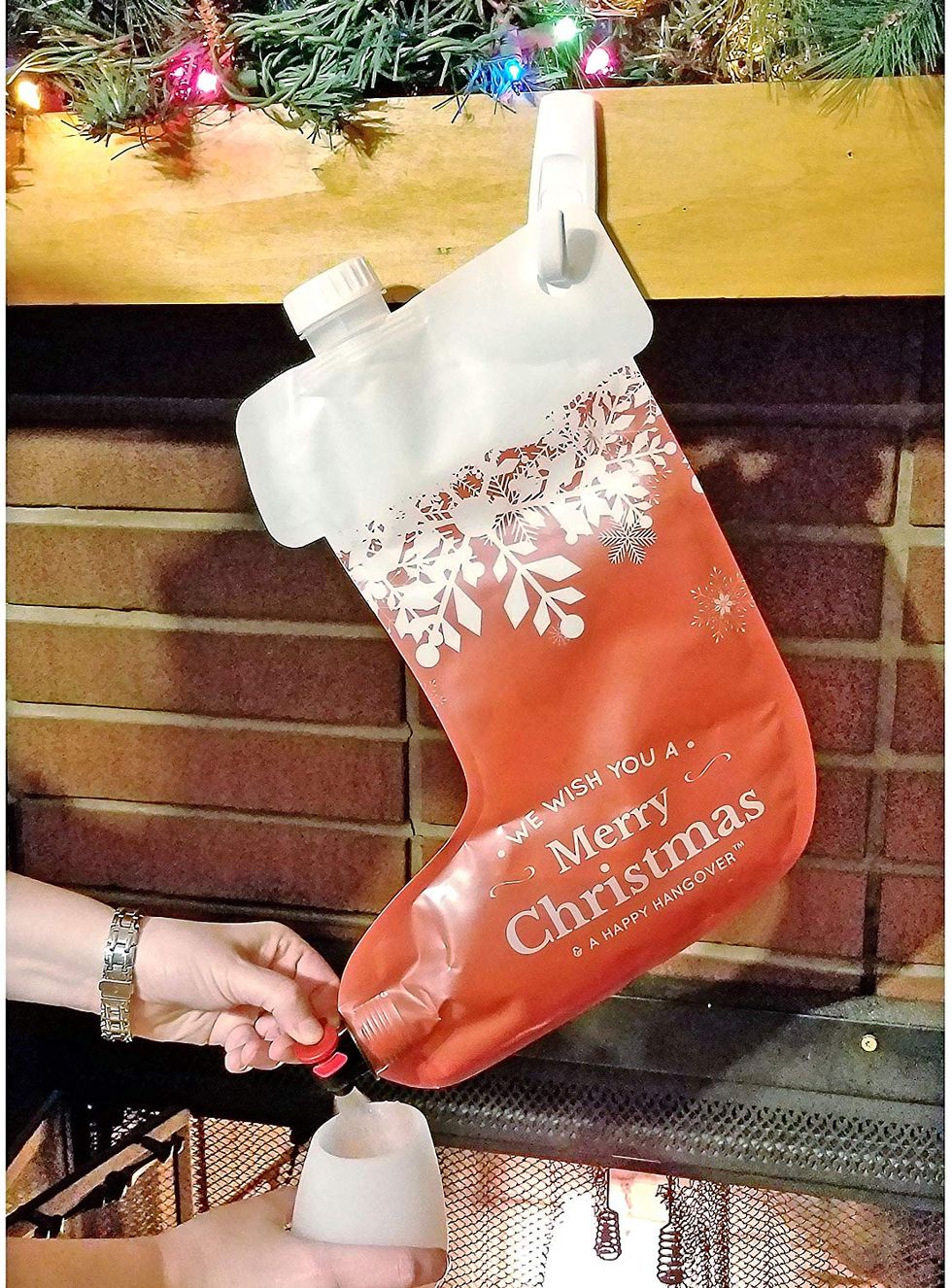 via: Amazon
The stocking wine dispenser is
already
one of Amazon's best selling products and has been receiving almost unanimous 5-star reviews.
Many are saying it's the "perfect gift" for every wino.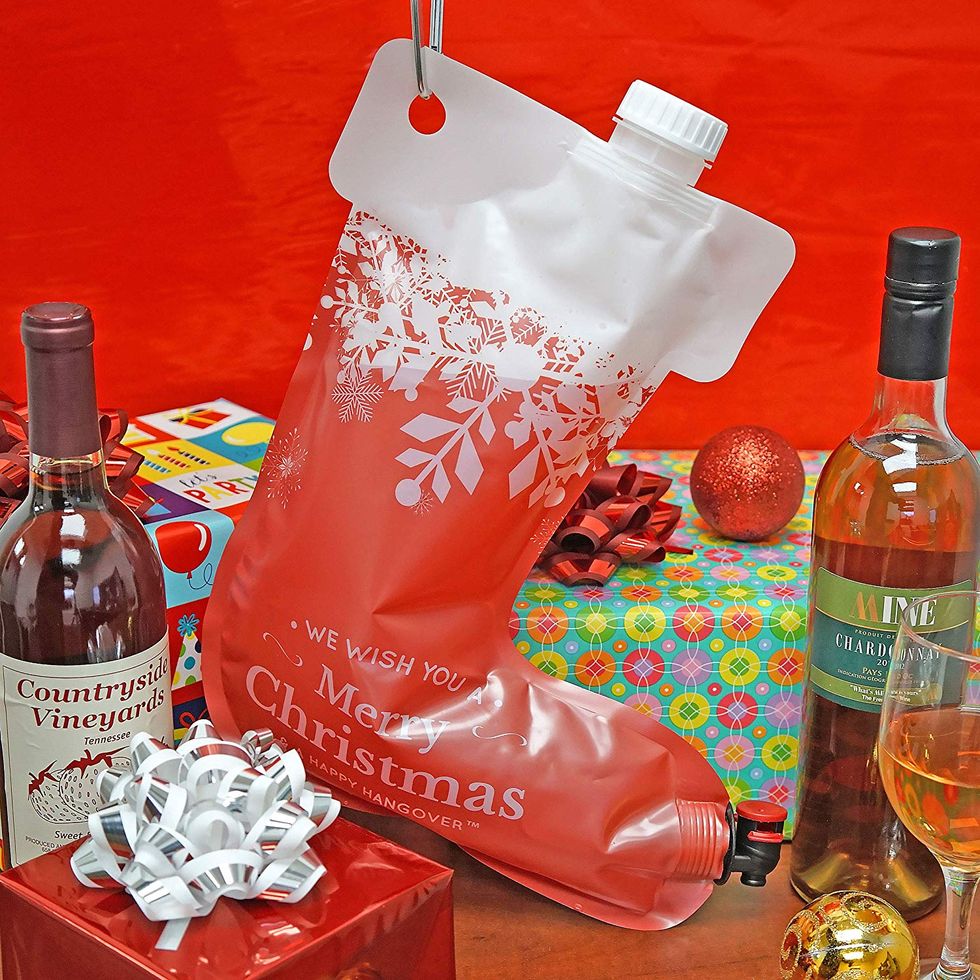 via: Amazon
"I bought it for my girlfriend for our Christmas Day party at her house. Worked great and great conversation piece," wrote one happy customer.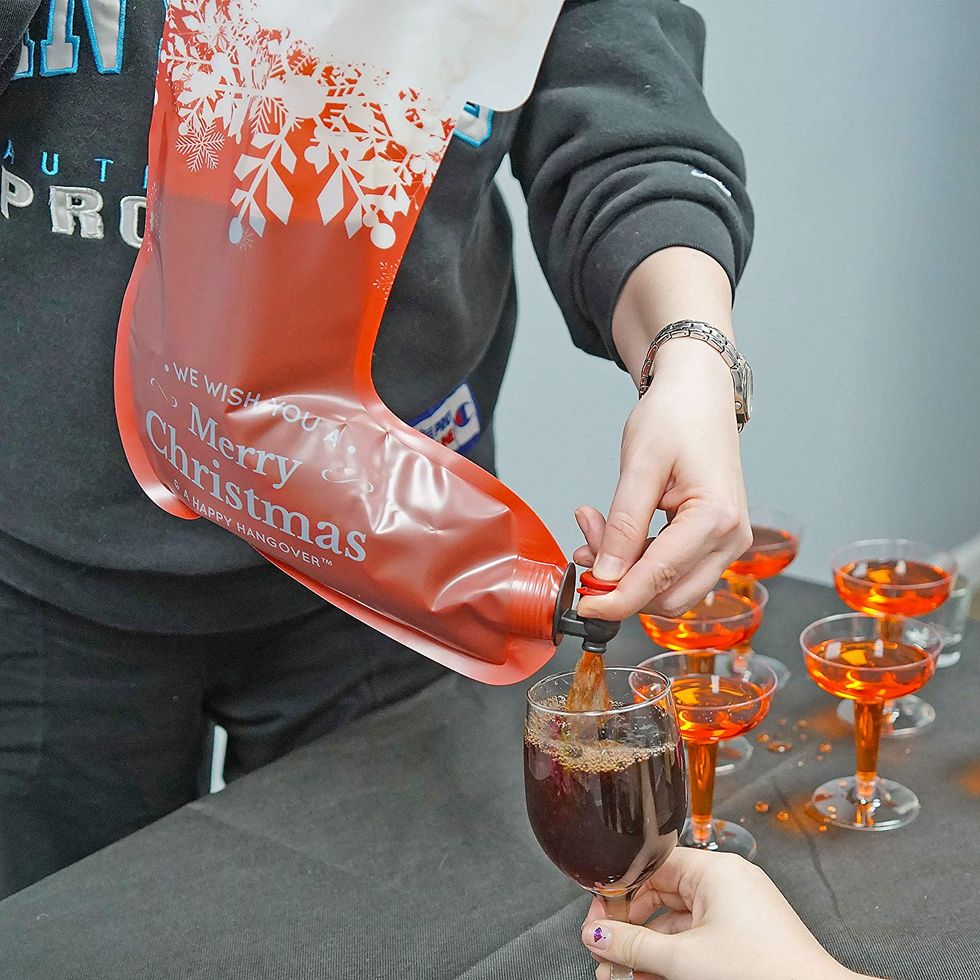 via: Amazon
The wine dispenser is available to buy on
Amazon
and will set you back $24.47. But if the reviews are anything to go by, it's worth every penny!
Amazon has been truly knocking it out of the park with its Christmas offerings this year.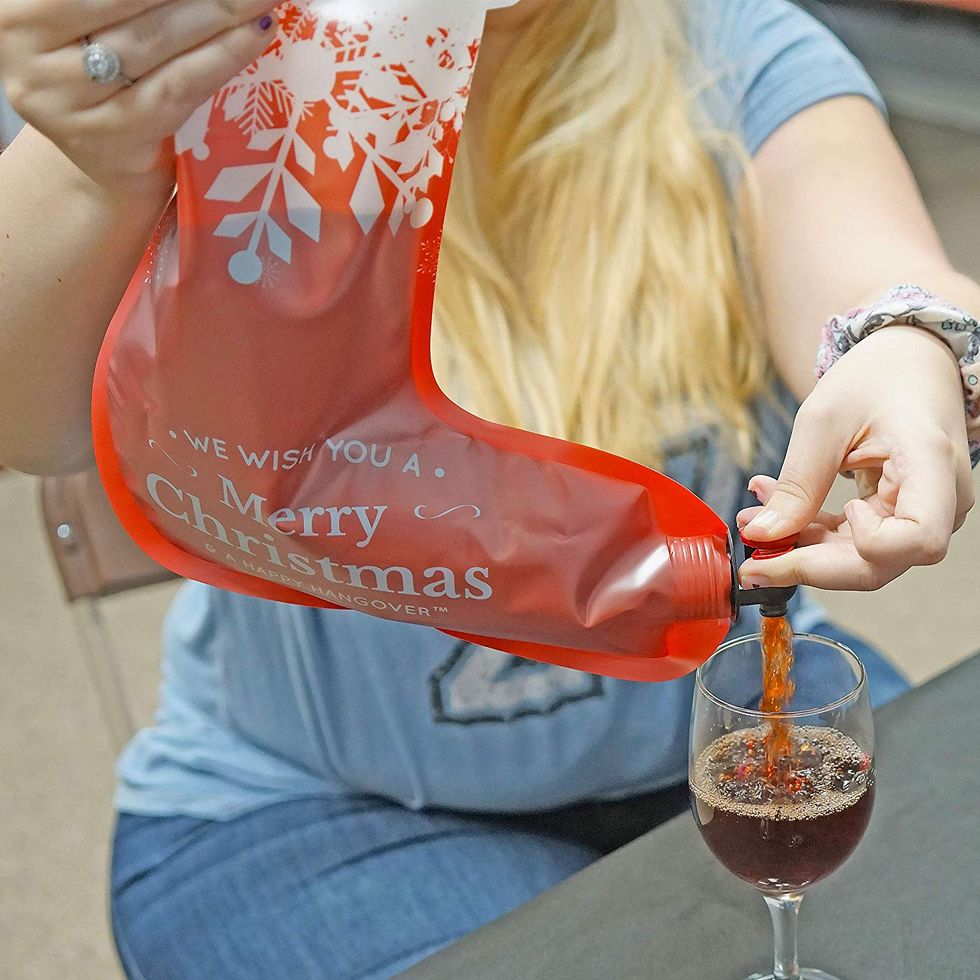 via: Amazon
Keep scrolling to learn about another of its bestsellers... an Alexa-compatible Christmas tree. It boasts some pretty impressive features...