Amazon is a magical wonderland where you can order toilet paper from the comfort of your own home and have it appear on your doorstep that very same day. But some things the commerce company has on sale are not nearly as good or as useful as toilet paper.
Such is the case with a sweatshirt Amazon has recently come under fire for selling. People are claiming that it stigmatizes people with mental illness and demanding that it be taken down from the site.
Here's the sweatshirt in question: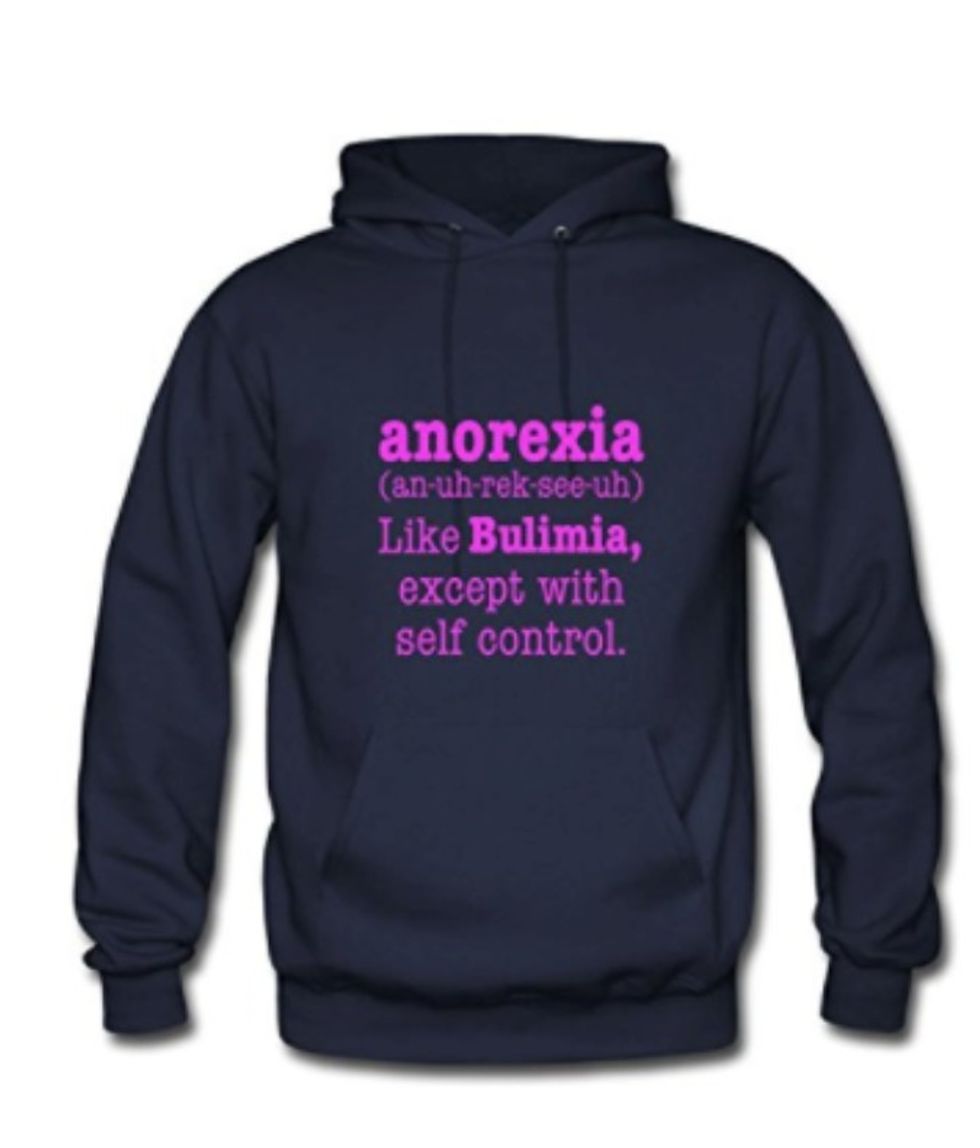 via: Amazon
In case you can't read it, the text on the sweatshirt reads, "anorexia (an-uh-rek-see-uh) Like Bulimia, except with self control." Apparently, the company who supplies the hoodie finds it funny to make fun of people with a harrowing disorder.
The sweatshirt, which is sold by a vendor called ArturoBuch, has received a slew of one-star reviews because of the offensive text.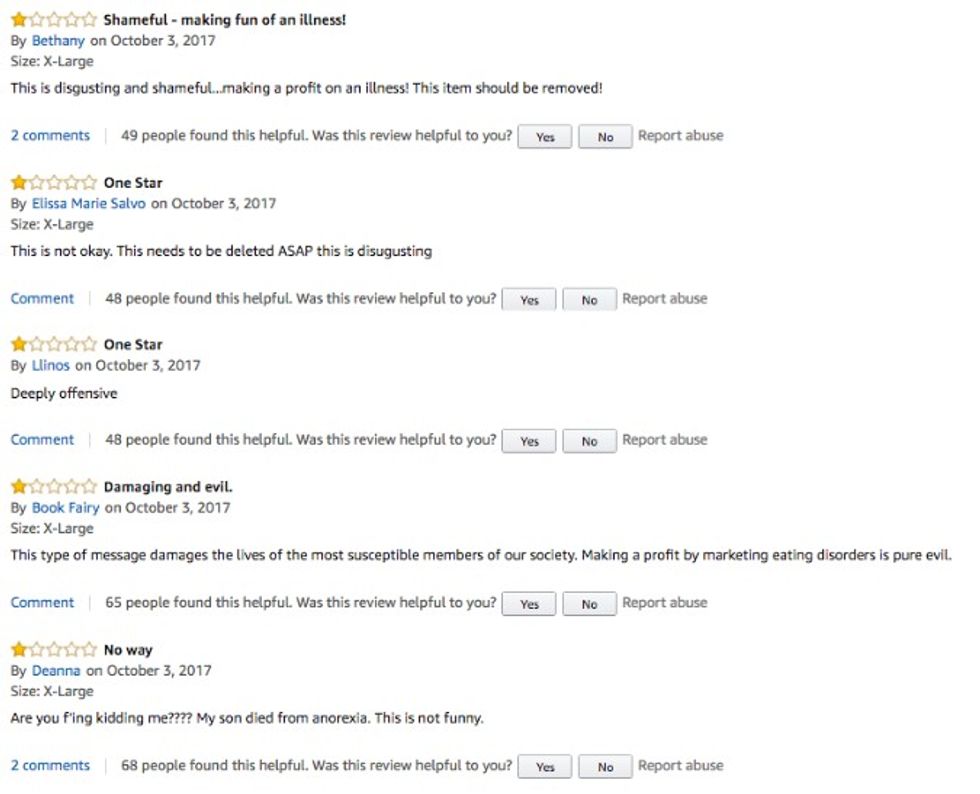 via: Amazon
Obviously, there are plenty of people saying that if it offends you, you don't have to buy it. But imagine being a person who suffers from an eating disorder, and then seeing someone with this sweatshirt as you're going about your day? That'd be pretty discouraging and upsetting. Eating disorders are not a joke. They plague many people and have cost some their lives. It's not something that needs to be made light of on a piece of clothing.
ArturoBuch is also the vendor behind this delightful T-shirt: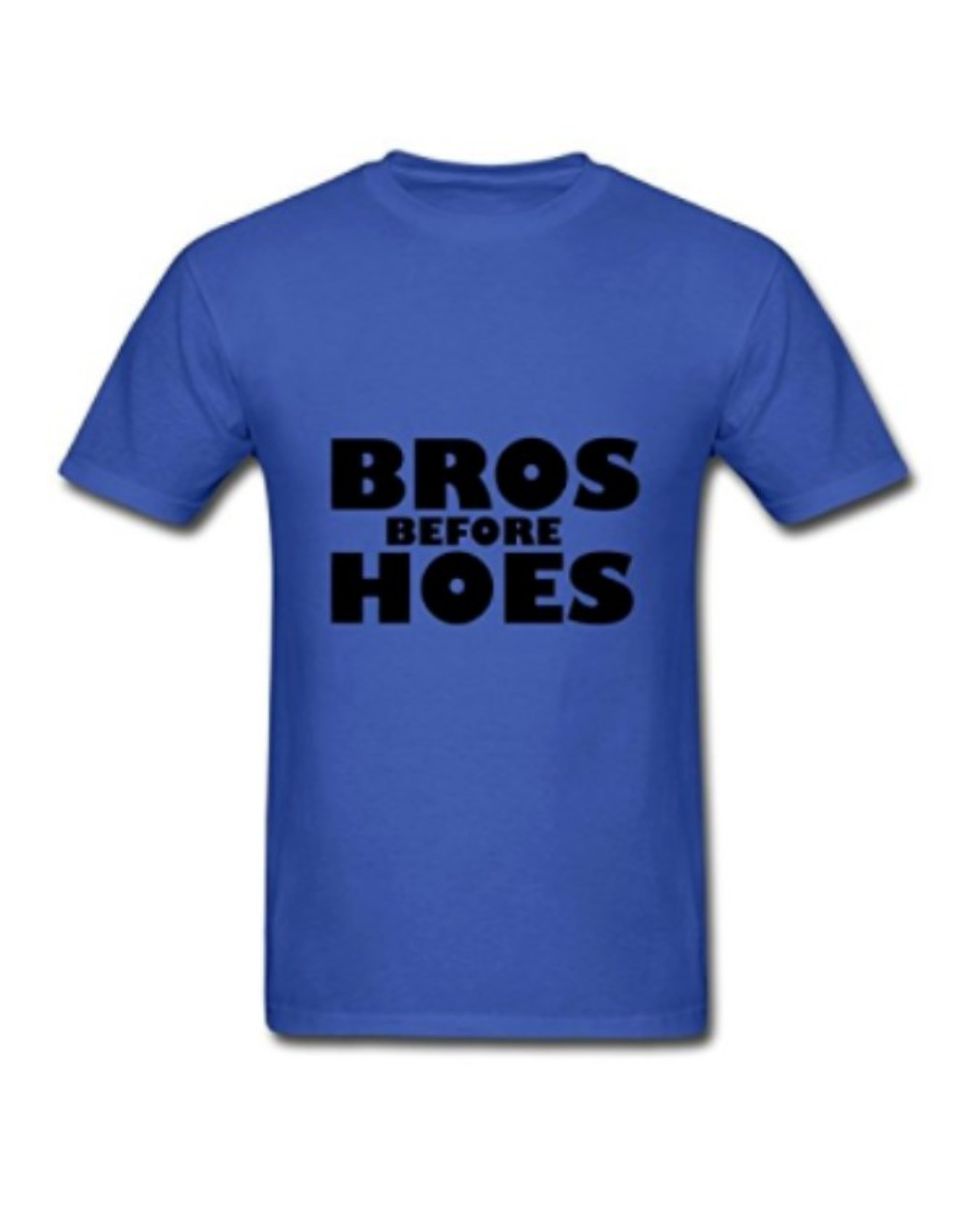 via: Amazon
We're clearly not dealing with the highest caliber of people here. It should be stated that Amazon itself does not carry either of these particular items. Anyone is able to sell their wares through Amazon. However, Amazon does have the ability to pull items from the site. Perhaps it's time to make that happen.
The anorexia hoodie isn't the only piece of stigmatizing "fashion" that Amazon has carried.
This particular T-shirt seems to make light of schizophrenia — another mental disorder that affects millions of people worldwide. Can we just make it a rule to try not to make people feel like garbage with clothes?
In response to the anorexia sweatshirt fiasco, one non-profit fashion company has stepped up to provide clothes that make people feel good instead of bad.
Be you, because 'you' are amazing ☺️ https://t.co/v2UMWvIl7e #MentalHealth https://t.co/PeKwyFrOod

— Fandabby.net (@Fandabby.net)1507060620.0
What a concept! In case it needs saying: Do not buy this sweatshirt. Don't buy any clothes — or any objects, for that matter — that make people feel bad. This has been your daily reminder to keep doing your best to make the world a better place.