Cats are basically the cornerstone of the internet. Wherever you look, it seems there's a feline doing something cute. And for cat parents, there's absolutely no shortage of items you can buy to enhance the quality of your kitty's life.
But the latest to take the internet by storm is particularly seasonally appropriate. These Christmas tree themed cat beds, available from Amazon, are nothing short of adorable. We want one - and we don't even have a cat!
Cats are just the best, right?
These little adorable balls of fluff sometimes get a bad rep - but they can also be super affectionate and loving.
Not to mention, a sight for sore eyes.
And totally hilarious. Cat owners will tell you they have a certain comedic skill no other pet could imitate.
And cats have basically taken over the internet.
These little cuties were the subjects of some the internet's very first memes.
And they still have a hefty presence to this day.
But in recent times, the most prevalent reason cats have had such an online presence has been the marketplace for cat owners.
People can't resist buying silly things for their cats.
And the latest drop we've discovered might be the cutest we've ever seen.
If there's one thing a cat loves ...
Then it's a cat bed. They can sometimes be a little too precious about their sleeping arrangements.
And for the most magical time of year?
Well, why wouldn't you want a bed that fits the theme? And obviously, the internet has delivered.
And these beds are totally adorable.
Is there anything funnier than a cat trying to get in the festive spirit?
There was one which stormed the internet last year.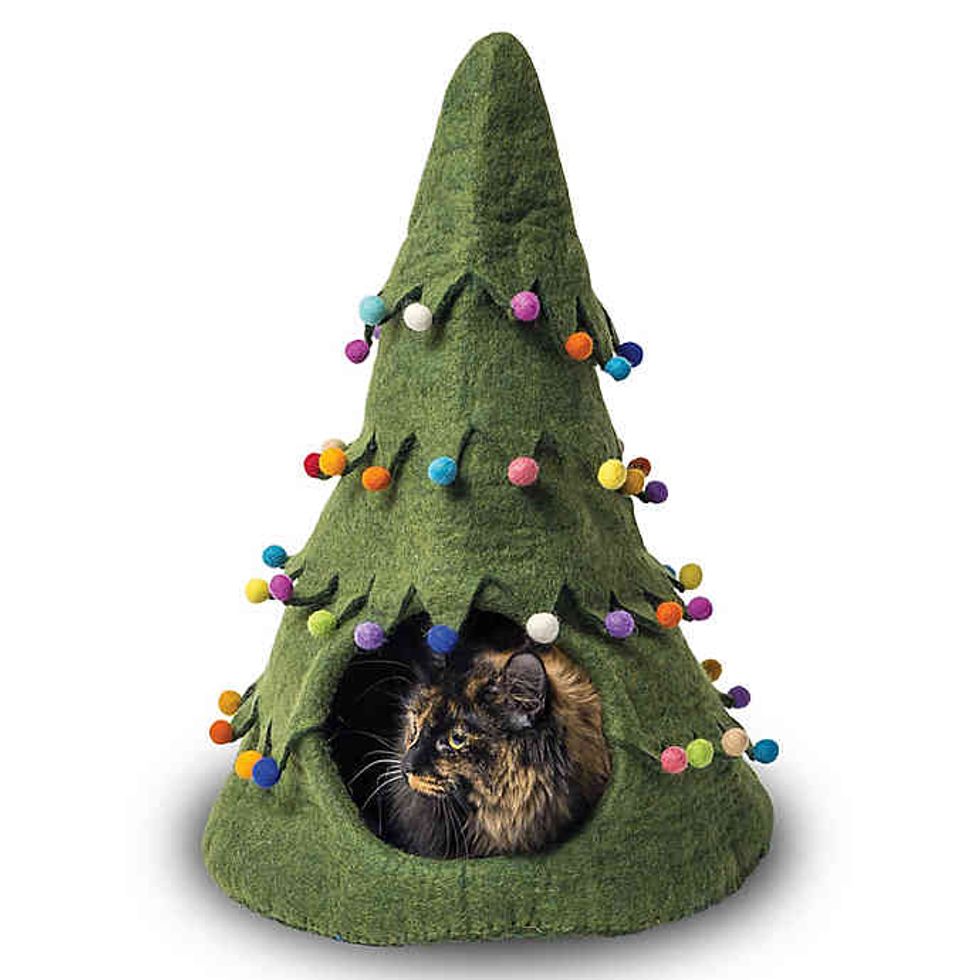 via: Bed, Bath & Beyond
But this bed, from Bed, Bath & Beyond, came at a hefty price. The novelty item ran for a whopping $80!
But for the more cash-strapped cat owner ...
The internet has come up with a solution. There's a more affordable Christmas themed cat bed from (where else?) Amazon.
And it represents a much safer cat and Christmas tree combo.
Perhaps it'll stop your cat from their inevitable run-in with the real deal.
Just check these cuties out.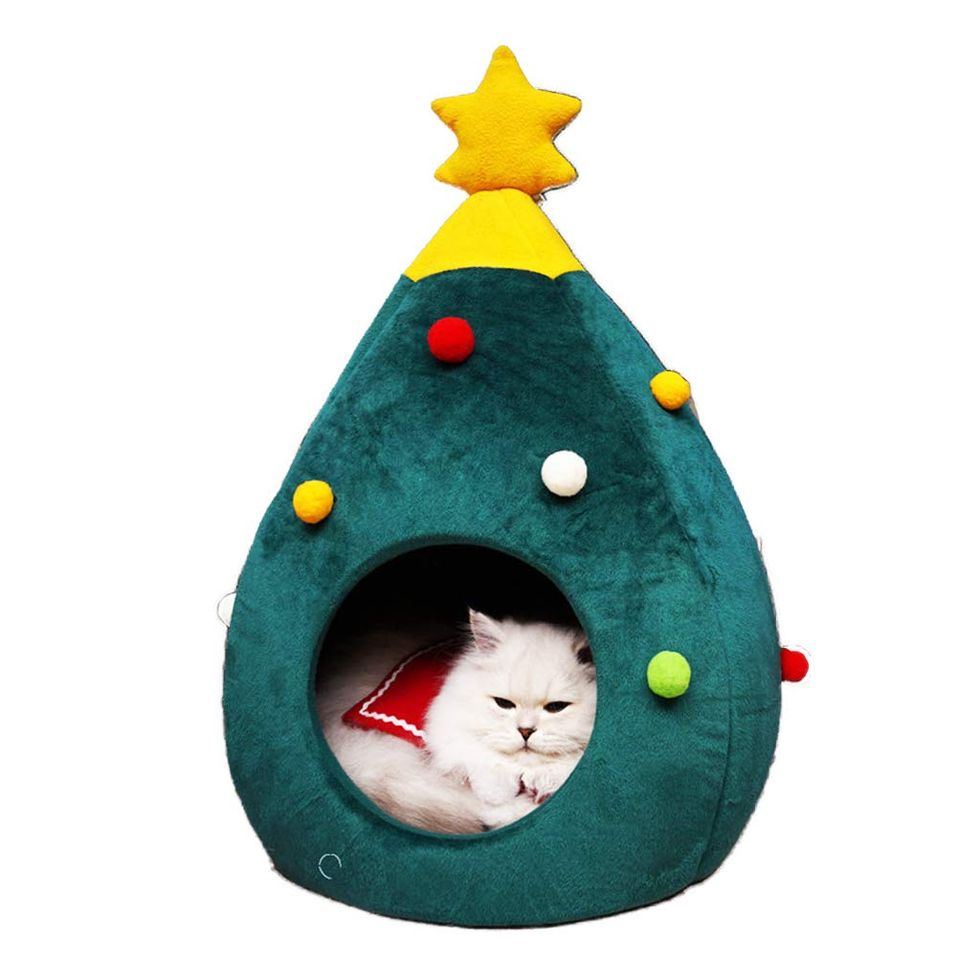 via: Amazon
They're designed based on igloos, which helps them stay warm and cozy inside.
Look! At! Them!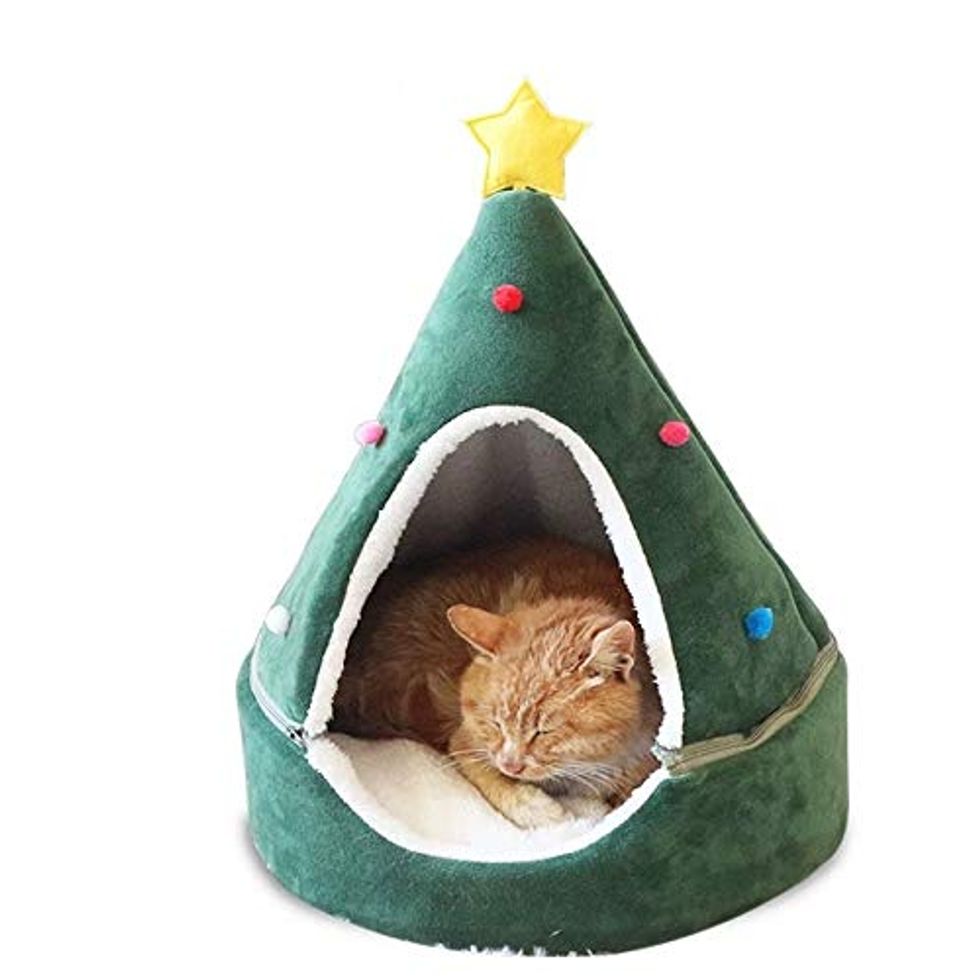 via: Amazon
If you're concerned your cat may get claustrophobic, you can also remove the tops.
Not keen on the trees?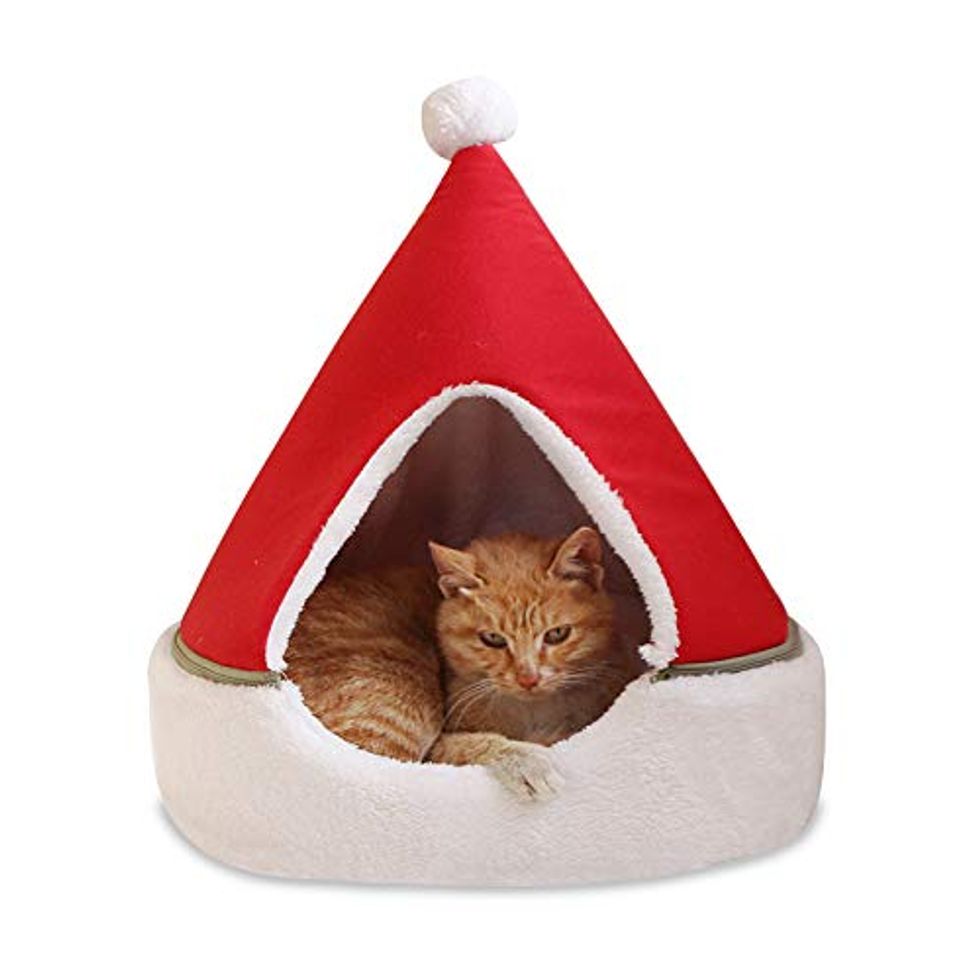 via: Amazon
There's also this incredible cute Santa-hat inspired option. And even better?
They're also affordable.
Ranging between $10 and $20, depending on the design you choose, this is a much more reasonable way to get your pet into the festive spirit. Keen for another cute cat story? Keep scrolling for the story of one casanova cat who spent a busy night in a pet hotel.