Over the past few weeks, Johnny Depp and Amber Heard have been in court for his libel case against The Sun newspaper and let me tell you, it's been a wild ride.
Both parties have played it dirty in order to win the case, but Heard's latest Instagram post might have just topped it all.
Keep scrolling to have a look for yourselves...
Amber Heard might have just shot herself in the foot here...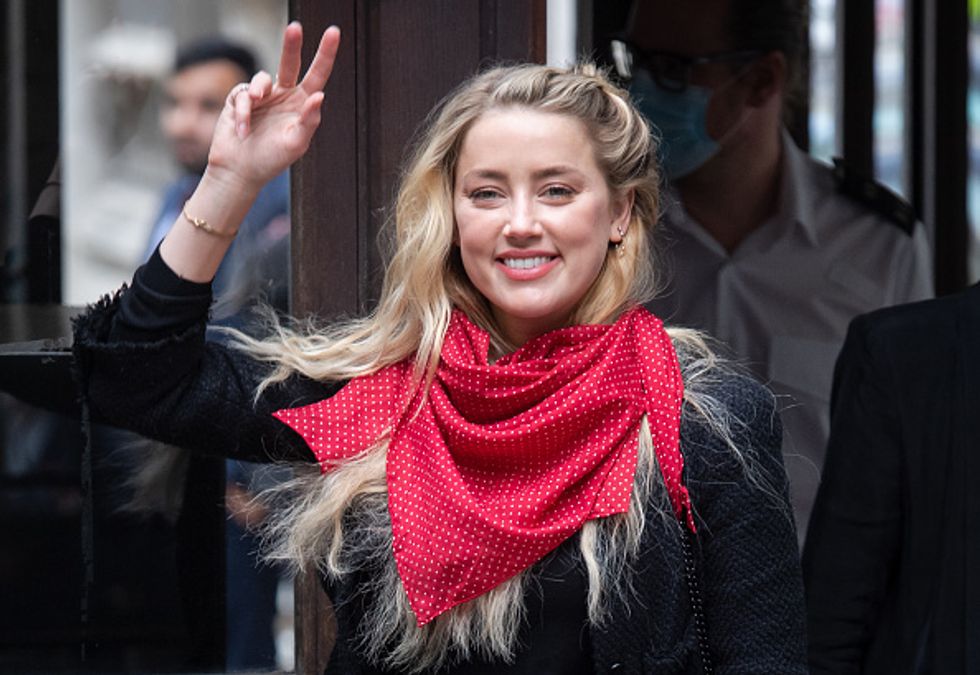 After posting a very controversial photo on her Instagram story, she has set the internet up in flames with many people claiming the exact same thing.
Her posts allegedly suggest that she doesn't really care about the current mess she's in.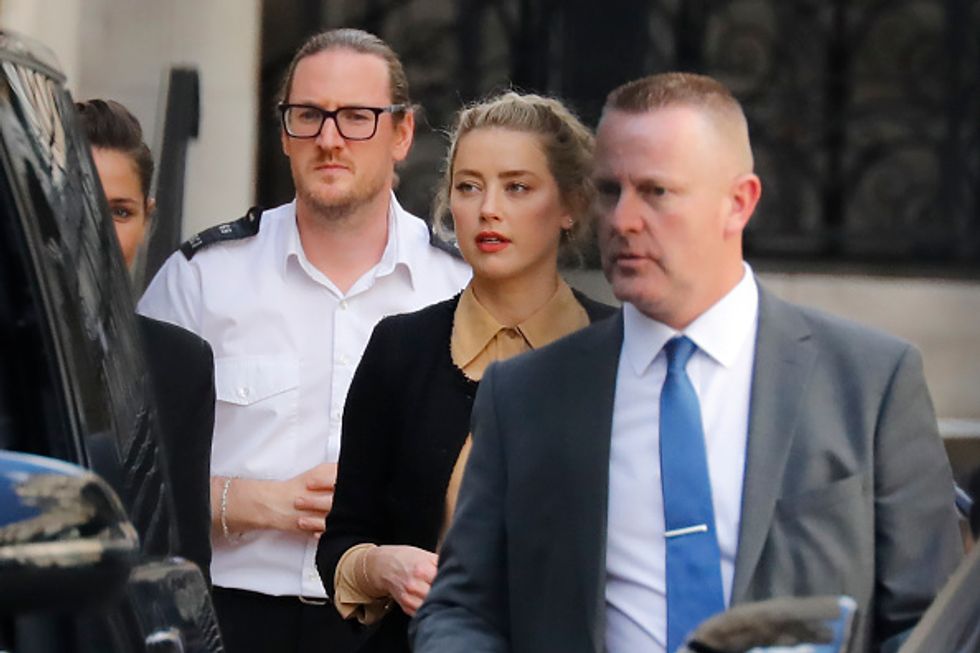 And added to other incidents that have occurred recently, Johnny Depp's support system has drastically boosted.
It's really been a turbulent couple of years for him.
The Kentucky born actor, who has been renowned in Hollywood since the 1990s, has been embroiled in a highly publicized domestic abuse scandal with his ex-girlfriend, Amber Heard, for the last 4 years.
At first, this coupling seemed to be at the start of a promising relationship.
After meeting on the set of
The Rum Diary
in 2011, the actor started dating Texan actress and model, Amber Heard, shortly after calling it quits with his long-term partner, Vanessa Paradis.
At first, the pair seemed perfect for each other.
Johnny and Amber enjoyed a happy couple of years together, and would regularly attend red-carpet events as a couple, arm-in-arm and seemingly madly in love.
They announced their engagement in 2014...
And, not ones to waste any time, hastily tied the knot just one year later in February 2015.
However, it was here when things started to go a little ship-shaped.
Their honeymoon period was rather short-lived as, just months after their marriage, Johnny
reportedly
suffered a hand injury as a result of "smashing bottles and windows" during a heated argument with his wife.
For the next year, various reports of abuse between the pair continued to surface...
So it came as no shock when Amber filed for divorce in March 2016, just fifteen months after the couple had initially exchanged their "I do"s.
At first, the divorce seemed unsuspicious...
With many news outlets
reporting
that Amber had cited "irreconcilable differences" while filing the divorce petition.
But, only a few months into their separation...
Amber filed a restraining order against Johnny, claiming that he had previously assaulted her.
It was a big allegation to make...
So people were confused when Amber retracted her allegations just one day before the hearing was due to be held.
But this didn't stop the world from turning against Johnny.
Amber had alleged that the actor had hit her on several occasions, and even provided video footage of him flinging a glass of wine across the room in a fit of rage.
And, in 2018, the actress penned an article for The Washington Post where she opened up about her experience with domestic abuse and violence.
Though she didn't explicitly name Johnny in her
op-ed
, she did allude to the time period when, "two years ago, I became a public figure representing domestic abuse, and I felt the full force of our culture's wrath for women who speak out."
There was an outpour of support for Amber...
Who was even made the American Civil Liberties Union's "Ambassador for Women's Issues".
And, despite profusely denying all the allegations against him...
Johnny found his career taking a hit as a result of the on-going scandal.
Fewer and fewer directors were hiring Johnny for roles...
And his appearance in J.K Rowling's
Fantastic Beasts
sequel,
The Crimes of Grindelwald, 
was heavily criticized.
And, in 2018, he was dropped from his iconic role as Captain Jack Sparrow.
In a career-shattering announcement just 4 days after Amber's damning article, Disney announced that the actor would no longer be a part of the
Pirates of the Caribbean
franchise.
Though they didn't directly cite Amber's abuse allegations...
It was widely assumed that Disney, who have earned over $4.5 billion at the box office from the
Pirates
franchise, were trying to distance themselves from the actor and the scandal surrounding him.
Then there was a sudden change in events.
Despite their actions in 2018, Disney are reportedly considering bringing Johnny Depp
back
to reprise his role as Captain Jack Sparrow for the 6th installment of the franchise.
This was huge news for the actor.
But their sudden change of heart wasn't random and comes after a shocking twist in the Depp-Heard scandal.
Last year, Johnny filed a $50-million defamation case against Amber...
And presented evidence that
he
was the one on the receiving end of the abuse, not the other way around.
Shockingly, the actor alleged that he was the victim all along.
Johnny's defamation lawsuit read: "The op-ed [Amber's article] depended on the central premise that Ms. Heard was a domestic abuse victim and that Mr. Depp perpetrated domestic violence against her."
The lawsuit also states that all of Amber's claims were "categorically and demonstrably false"...
And listed down incidents of Amber's alleged abuse since the start of their marriage, including punching and kicking, as well as staging her attacks.
The allegations are difficult to read.
"She hit, punched and kicked me. She also repeatedly and frequently threw objects into my body and head, including heavy bottles, soda cans, burning candles, television remote controls and paint thinner cans, which severely injured me." His lawsuit read.
And, to tarnish the actress' reputation and credibility even further...
Audio obtained by the
Daily Mail
was released that heard her
admitting
to attacking Johnny.
As per the audio clip, she could also be heard taunting him...
"You are such a baby. Grow the f*** up, Johnny. You poke an animal enough, it is eventually, it doesn't matter how friendly it is, it's not cool," Amber can be heard saying.
The case is still ongoing.
And Johnny has been in court over the past week for his libel case against The Sun newspaper - whom he is suing over a 2018 article in which he was described as a "wife-beater."
Depp and Heard are in court as part of the 3-week long trial.
While in court, both parties have played this pretty dirty, revealing compromising photographs of each other which have blown everything out of the water, yet again. And of course with the evidence came more allegations.
But things have recently gotten even worse... but more so for Heard.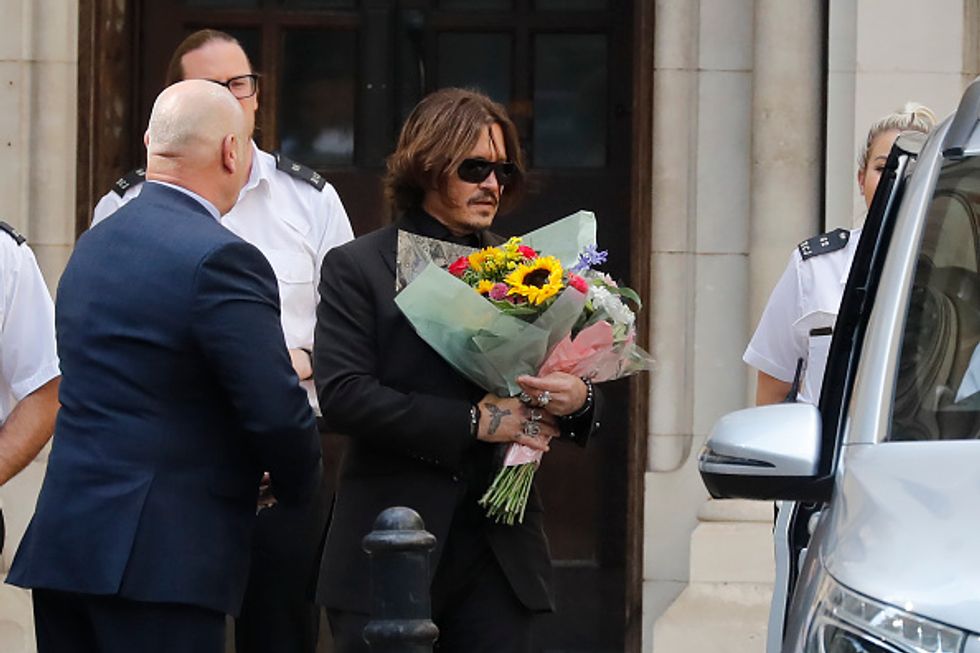 After pictures of Johnny Depp emerged leaving court with bouquets of slowers in his hands while waving to a whole bunch of supporters that were expressing support for him, Heard seemed to want a slice of the action.
So she took to her social media to post what has been deemed a "desperate" photograph of herself.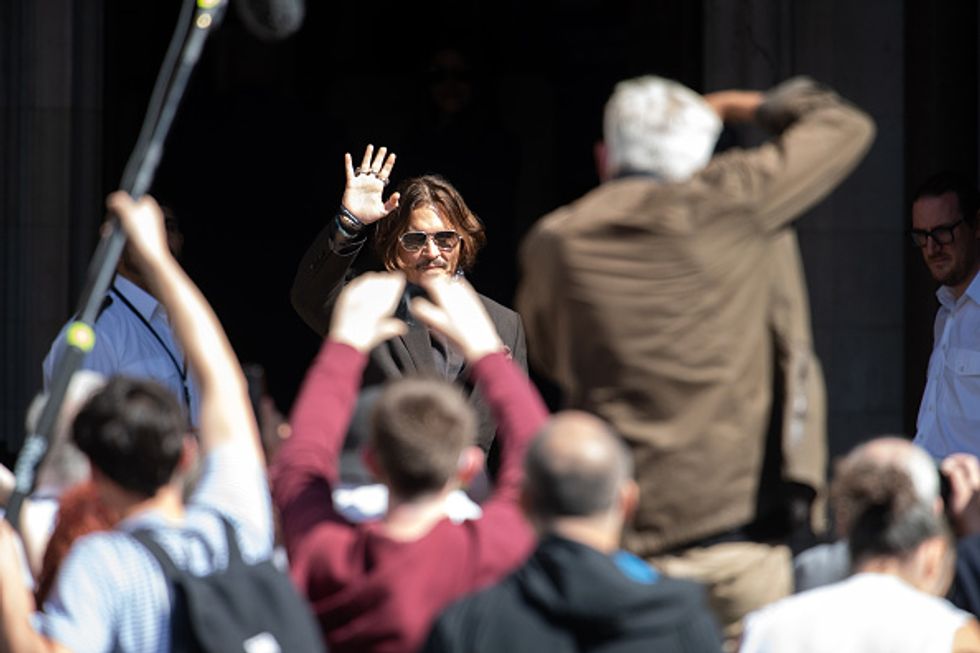 Wait until you see the post... It's pretty shocking given the circumstances.
And it certainly left a sour taste in everyone's mouths...
Johnny Depp gets flowers everyday, everyone thinks it's sweet, he says thank you to the people that gave them him a… https://t.co/Db5Owc380c

— Strawberry Fields ミ☆ (@Strawberry Fields ミ☆)1595440581.0
This user thought it was pretty tasteless...
And everyone else in the comments seemed to agree...
@sunflxwervolsix im 100% sure that her PR bought them and wrote the note she posted. can you imagine Johnny postin… https://t.co/xAy8DD8PU5

— 🦇FullMoonKitty🦇 (@🦇FullMoonKitty🦇)1595448354.0
I don't know how good this is going to look for her credibility.
This user referred to it as "pathetic."
@sunflxwervolsix Not even the same card, so I guess she lost it or didn't even care and then makes another just for… https://t.co/G3NdWk8aVW

— Lore Pontón (@Lore Pontón)1595454215.0
And even called into question if it was staged.
As did many other social media users...
Yikes or yikes?
Others were wondering why she was taking the time to "brag" about it?
amber heard feeling the need to brag and show off on her instagram about the flowers really shows how desperate she… https://t.co/7ti1tKnDuU

— pluto ♡ | mha296 (@pluto ♡ | mha296)1595450312.0
Subtlety is not her forte,
clearly
.
And then her respect for the British judicial system got called into question.
This is not the way to earn the support she needs.
A lot of Brits were offended at her decision.
@TheInfamousOne6 She has no respect for the UK or our courts system.

— Serena (@Serena)1595439839.0
It was such a risky move and definitely did not pay off.
I can't lie, I was pretty shocked when I saw the post...
@TheInfamousOne6 Hahahahahhahahahahahha I laughed when I saw what it was

— 🌸🦋 Iola 🦋🌸 (@🌸🦋 Iola 🦋🌸)1595440050.0
However, this user claimed she "laughed" when she saw it.
Here is the photograph in question: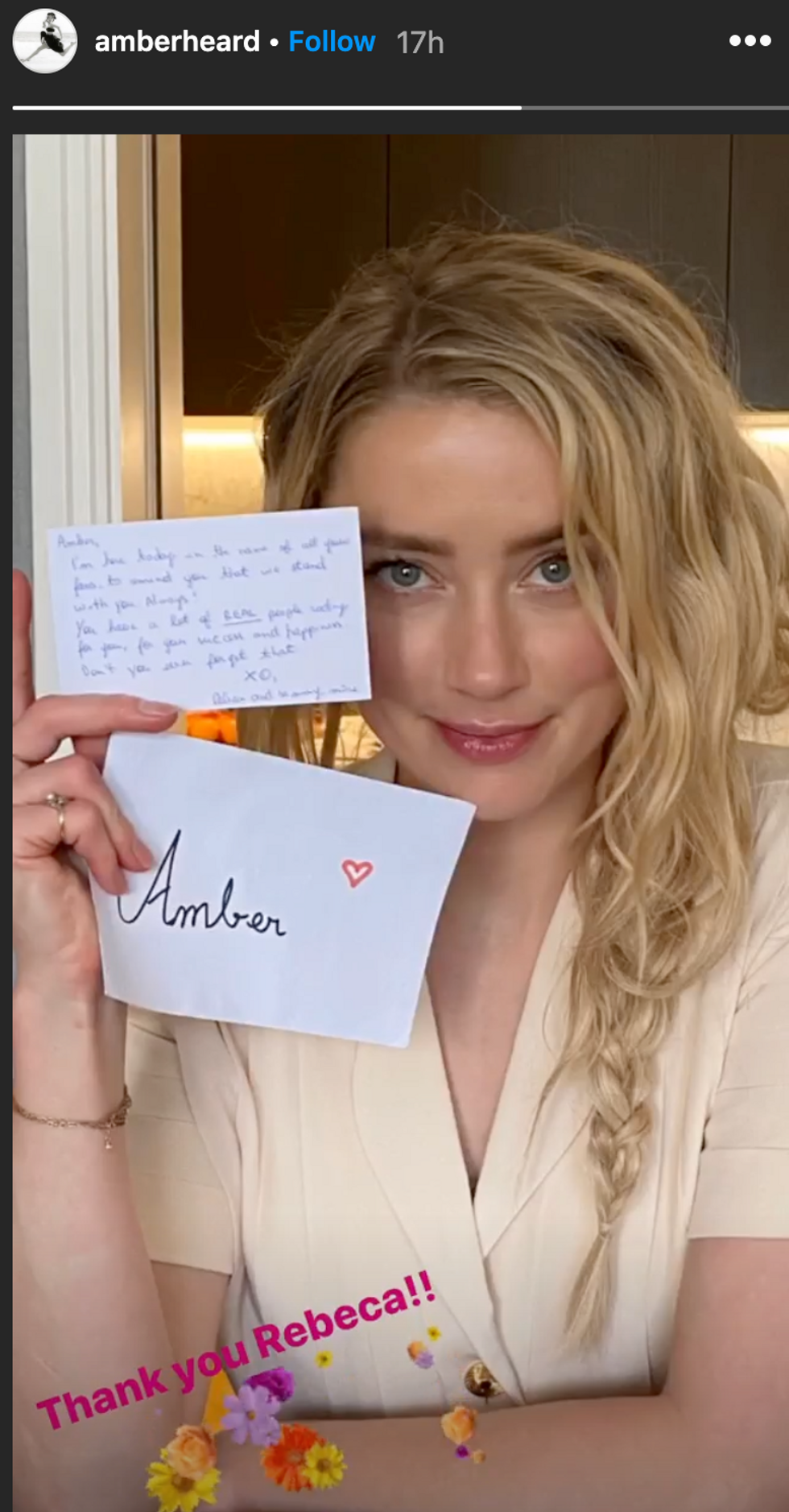 On the note, supposedly written by a fan called "Rebecca", we can see that it expresses their support for Heard.
It read: