Since it's release on Netflix last month, Love is Blind has taken the world by storm, and people are obsessed.
So, you will all be pleased to hear that the streaming service has released a sneak peek of the upcoming reunion episode, and things get pretty heated between 2 of the contestants.
Keep scrolling to watch the awkward clip for yourselves...
There's nothing like a good TV binge.
Kicking back and relaxing in front of the screen can be a great way to switch off.
And in the modern world, there's no shortage of stuff to binge.
We have all the content platforms out there ready to entertain us!
And the one that undoubtedly reigns supreme?
Well, it has to be Netflix. There are just so many options on there!
There's just one problem...
With so many things to watch, it can sometimes be super tricky to make a decision.
But, in terms of truly captivating viewing?
Well, there's one genre that reigns supreme. A good reality show, of course!
And there's one new drop that has everyone talking.
Launched just this week on Netflix, it's taken the internet by storm.
And it's leaving people feeling shook.
The twists, turns, and absolutely insane participants have all contributed to its popularity.
The show in question is called Love Is Blind.
And if you're into crazy reality TV, this show absolutely has it all.
The concept is relatively simple.
It's designed to be an experiment to see whether or not love is blind - as the name suggests.
But the way they test the theory?
By putting people into pods allowing them to have a few conversations, and then suggesting they propose to one another.
In fact, they're only allowed to see who they've been talking to after they've agreed to marry.
And boy, they don't wait long. The first couple were engaged within a matter of days.
After they're engaged, they can move on from pod life.
And see if the "connection" they've forged will work quite as well in the outside world. (Clue: it doesn't.)
"With no distractions from the outside world, the singles talk to a stream of potential love interests and when a meaningful connection is made, they propose and then lay their eyes on their fiancé for the first time."
"Engaged and back in the real world, as the couples plan their wedding day, they will quickly discover whether they can turn their emotional connection into a physical one before the fast-approaching ceremony."
It honestly needs to be seen to be believed.
And as you may have guessed, Twitter is loving this bizarre show.
It's the perfect hate-watch.
Like a massive multi-car collision, you can't take your eyes off it.
It's absolutely addictive.
Once you start, it'll be difficult to tear yourself away.
But it has some truly grating personalities.
The people on Love Is Blind are made for the small screen, to put it nicely.
And, though some of them were able to find love...
via: IMDB
Many of the contestants clashed and suffered dramatic fallouts... Because
of course
, they did.
The full series was an emotional rollercoaster...
via: IMDB
As the couples either prepared to get hitched or suddenly decided that they would rather tie the knot with someone else.
And let's just say...
via: IMDB
Things got
bitchy.
And now, Netflix has released a sneak peek at the upcoming reunion...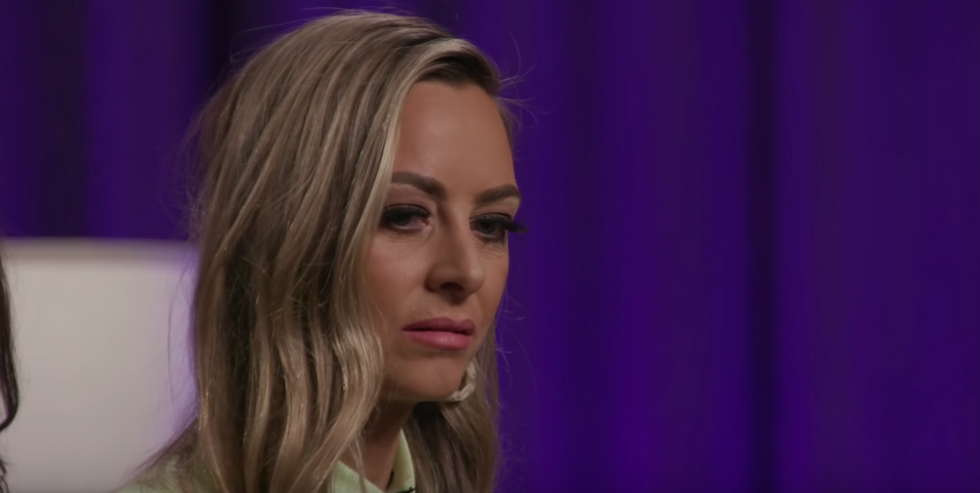 via: YouTube
And 2 of the contestants can be seen reaching some seriously
awkward
loggerheads.
Amber Pike and Jessica Batten didn't exactly see eye-to-eye on the show...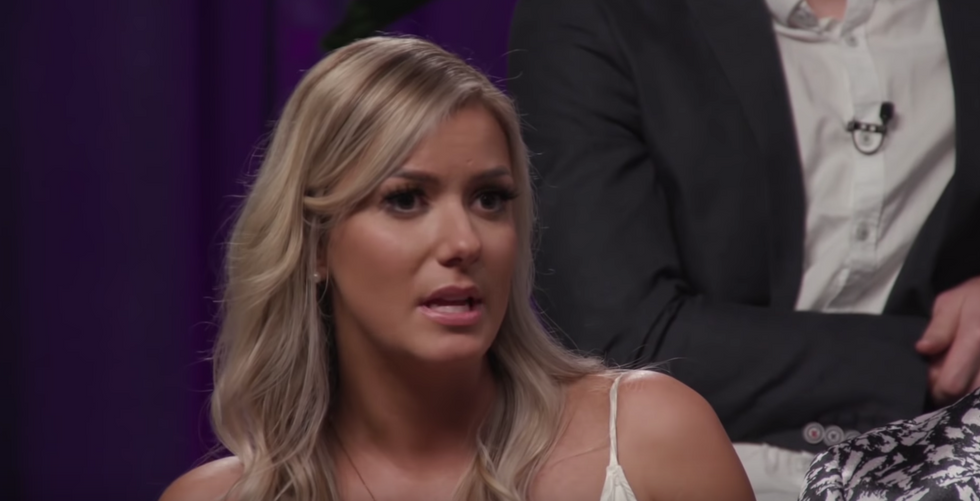 via: YouTube
Both women became emotionally invested in Matt Barnett, who eventually chose Amber to couple up with when it came to popping the question.
Understandably, this created some tension between the pair...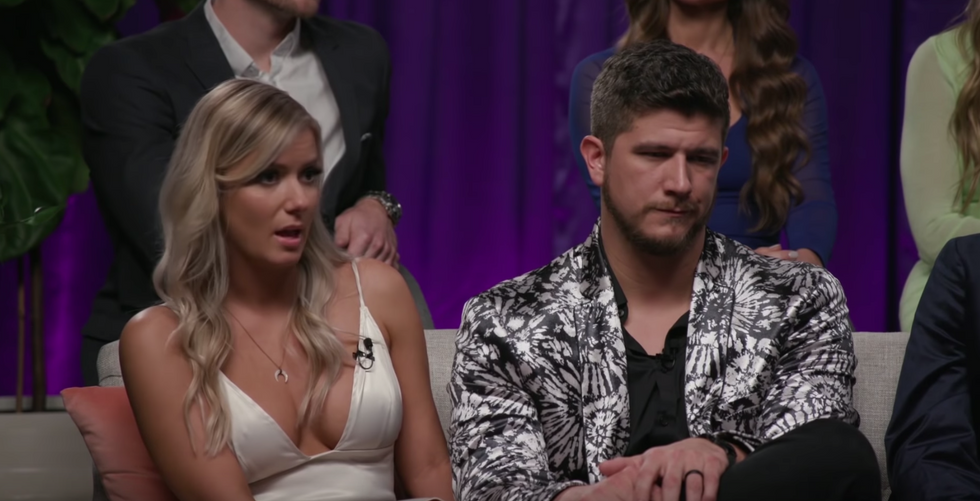 via: YouTube
But Amber, who wasn't happy with Jessica's consistently flirty behavior towards Matt, clearly reached boiling point, and let her stance on the matter be heard.
She didn't hold back.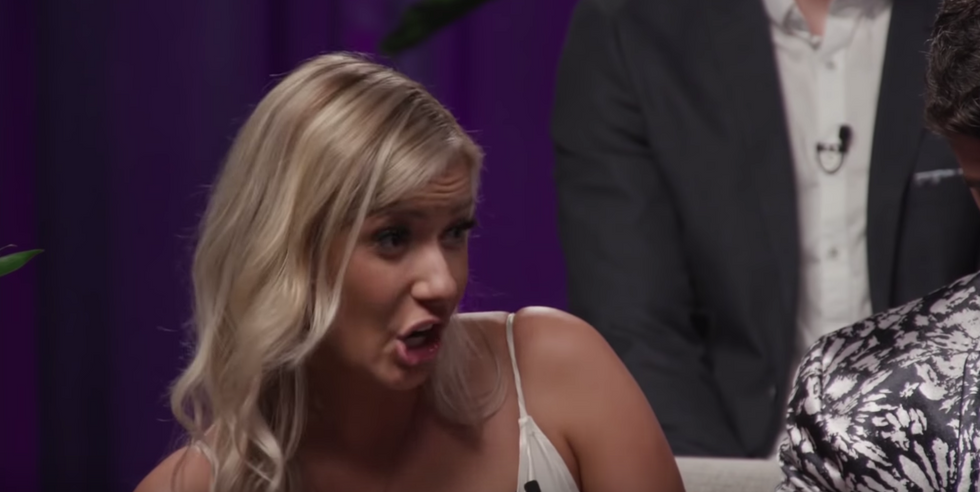 via: YouTube
In an explosive outburst, Amber said to Jessica in front of the other contestants: "So to see her throwing herself at him in Mexico? Bitch, you're sheisty. You're so fake, coming to my face like we were cool. You are so fake."
Jessica was completely slammed for her behavior.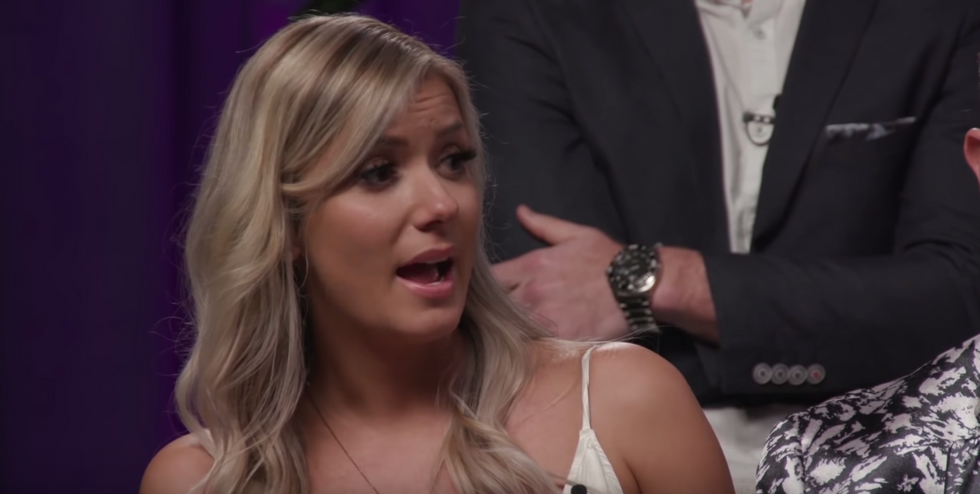 via: YouTube
Amber was quite simply
furious
as she spat, "I hope seeing this, you do grow from it because that is not what the world needs, is women that go behind people's backs like that. You were engaged to another man that you were leading on. He was engaged. He made his choice."
Though I have to admit...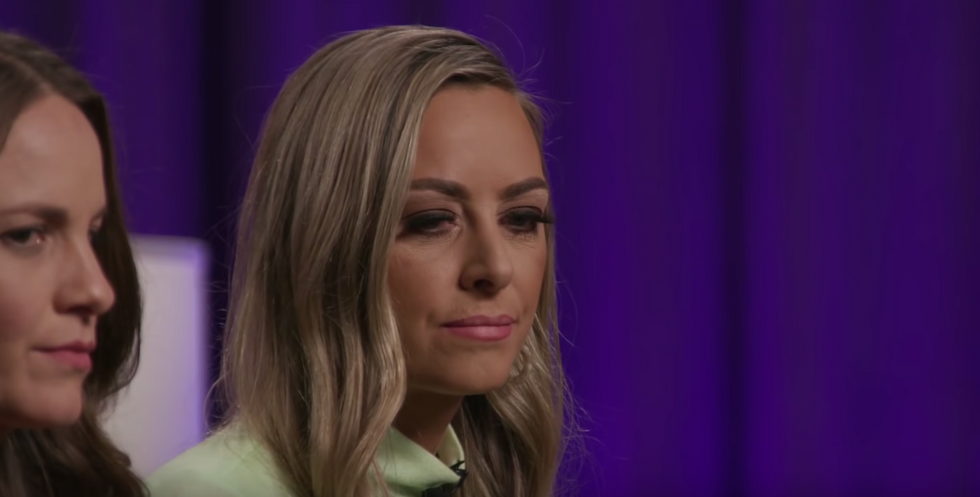 via: YouTube
Jessica took her telling-off like a
true
hero and solemnly nodded quietly throughout.
But it was Matt's face that was the true highlight throughout the ordeal.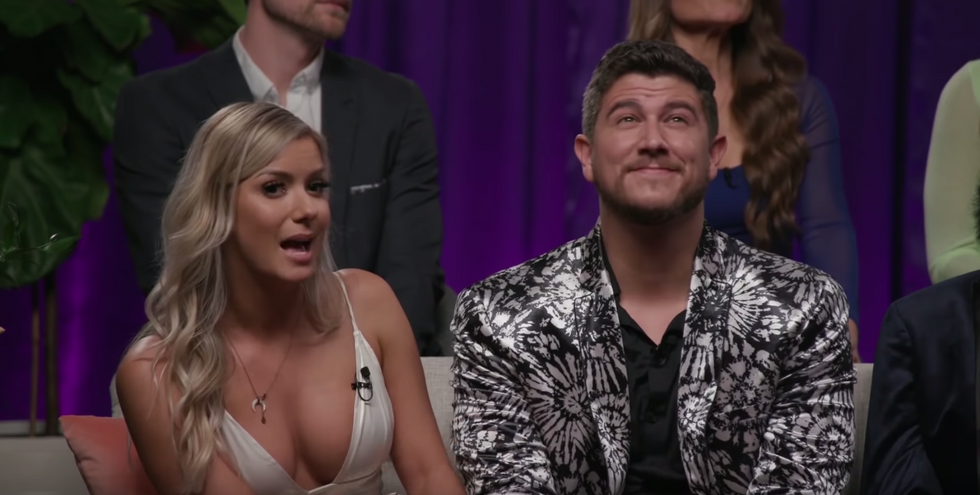 via: YouTube
Matt couldn't have looked any
more
uncomfortable as Amber went in on Jessica for flirting with him.
You can watch the trailer for yourself here...
The full episode will be released on Netflix's YouTube channel tomorrow. For more Netflix news, keep scrolling to see what's coming to the streaming service this month...