Amy Schumer has made a very public apology to her baby son for accidentally giving him a name that sounded very rude…
Since the birth of her son last year, Amy Schumer has been making headlines for the hilarious mistake that she made with his name.
And now, she has apologized to her baby son for this potentially disastrous naming blunder.

Born June 1, 1981, in New York City, Amy began testing the waters with stand-up comedy in the mid-'00s.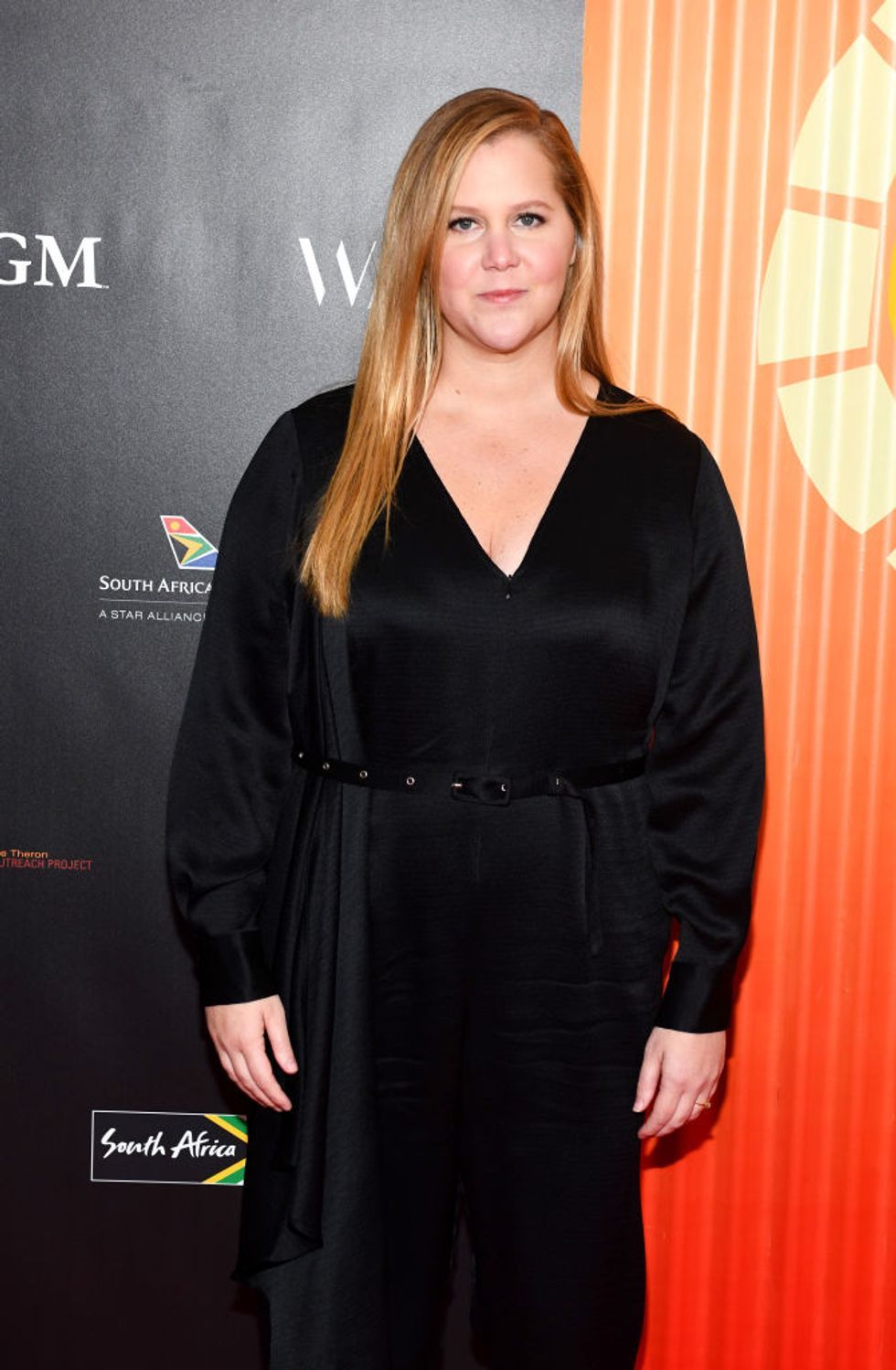 Although her first national exposure didn't come until 2007, where she placed fourth on NBC's Last Comic Standing.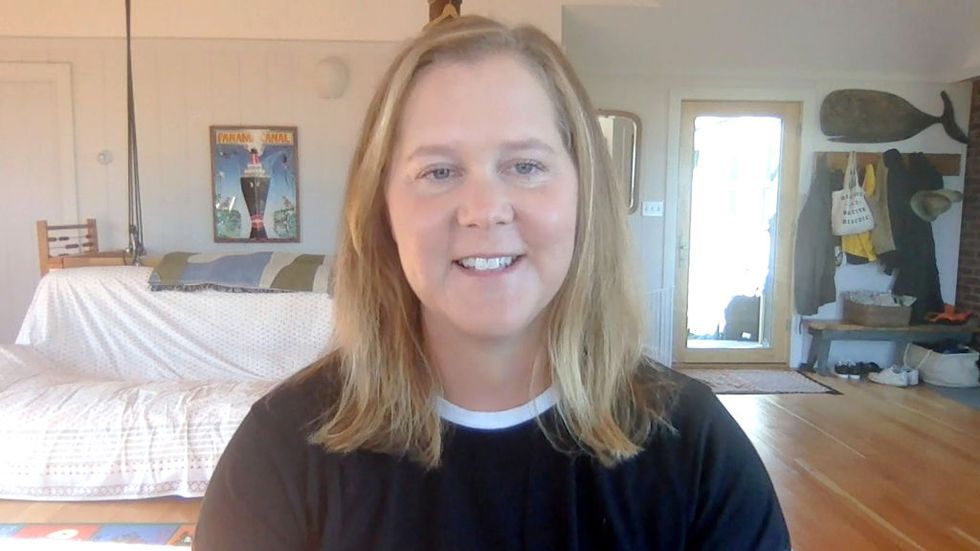 Amy released her debut stand-up album, Cutting before drawing in more attention for her The Comedy Central Roast of Charlie Sheen.

Her first comedy special, titled Mostly Sex Stuff, truly propelled her into comedy stardom.

In 2013, the cable network aired Inside Amy Schumer – which became one of the most talked-about shows in comedy.

The hit series won its first Emmy in 2015 for "Outstanding Variety Sketch Series."

You've probably all heard of the movie Trainwreck, right? Well, the 2015 rom-com chronicles the story of a young magazine writer who is made to believe that relationships and marriages hold no value.

She helped shed the archaic Hollywood bias that female comics are best suited for character roles.

Amy has been praised for going where few comics dare to go -touching on topics like sex, relationships, and gender inequality.

Since the success of Trainwreck, Amy hasn't been short of other praise-worthy ventures…
In 2016, the star released her memoir, The Girl with the Lower Back Tattoo, which earnt a spot on The New York Times Best Sellers list. Amy also starred in the 2018 comedy I Feel Pretty, opposite Michelle Williams.

In August 2015, she teamed up with Senator Schumer to push for new gun control legislation on Capitol Hill.

The issue became personal for Amy after a mentally ill gunman killed 2 people and injured 9 others at a Lafayette, Louisiana movie theater that was showing Trainwreck.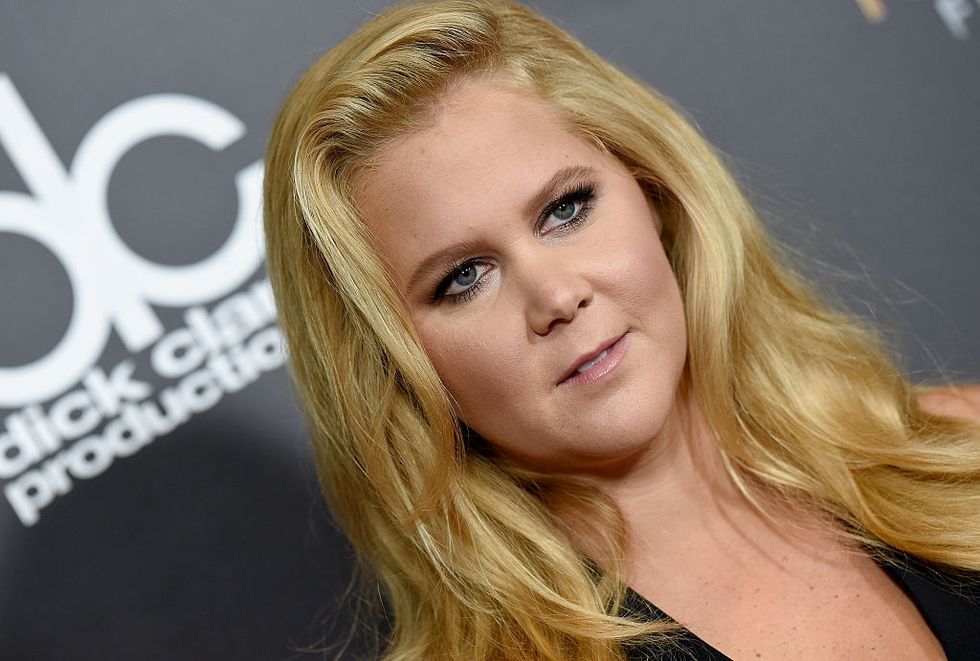 "I've thought about these victims each day since the tragedy," Schumer said, "[The shooter] shouldn't have been able to put his hand on a gun in the first place," the star said, according to Biography.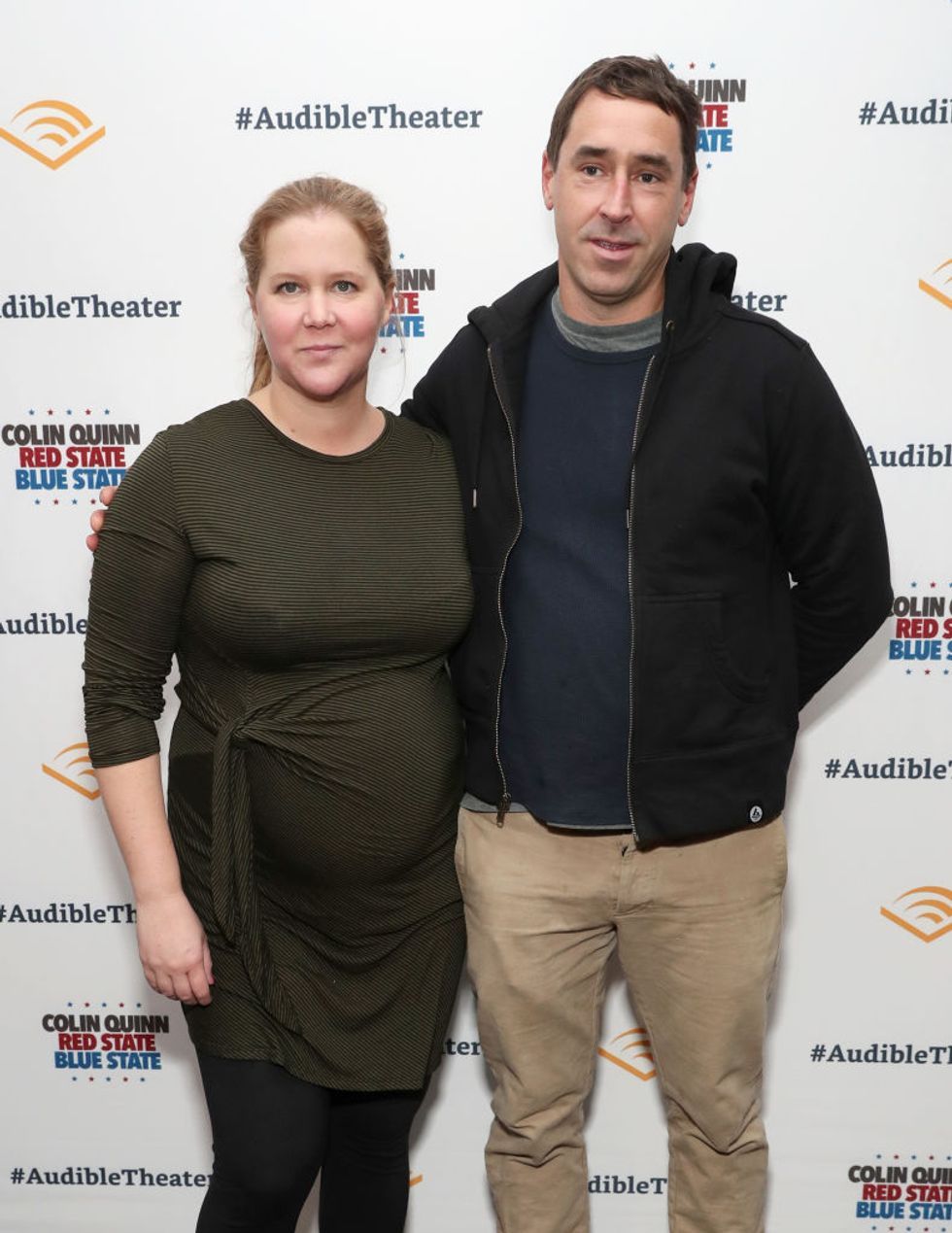 After splitting from furniture designer Ben Hanisch in May 2017, Amy began dating chef, Chris Fischer. The couple tied the knot in a private ceremony in Malibu, before a star-studded ensemble that included Jennifer Aniston, Jake Gyllenhaal, Jennifer Lawrence, Larry David, and David Spade. The pair announced they were expecting their first child on October 22, 2018.

Amy gave birth to her son.

All it takes is one look at her Instagram to prove she certainly doesn't sugarcoat the realities of giving birth and motherhood.

Amy revealed her son was called Gene Attell Fischer, with his middle name acting as a tribute to their comic friend, Dave Attell.

Why? Well, it seems there was quite a big issue.

The thirty-eight-year-old spoke about her son's name on her podcast, 3 Girls, 1 Keith…
The star soon found herself pointing out the fact that her son's name sounded like the medical term for your private parts. Yep…

Probably for the best, right?

She explained: "Do you guys know that Gene, our baby's name, is officially changed? It's now Gene David Fischer. It was Gene Attell Fischer, but we realized that we, by accident, named our son 'gen**al'."

Well, not all fans were convinced that this was a mistake and many thought that Amy did this on purpose as a publicity stunt.

In an interview with Howard Stern, Amy was joined by Gene for the video interview when Howard brought up the whole name situation.

"Oh my God, don't tell him," she joked, "We're not telling him. It's so embarrassing."

She continued to say, "You know, you're like, the new parents and you're just tired and in ecstasy. And then – I don't know if some troll on the internet or somebody… I read it, and I was like, oh my God!"

You really can't unhear it…
"You're going 'Gene Attell', it just – me, a filthy person – it never dawned on me. All the blood rushed to my head," she said, laughing.

Amy said, "everybody kind of gave me credit, and I was just like, 'No, that is just a huge f*** up'."



People have been obsessed with Gene's unfortunate naming blunder, and Amy has yet again addressed the situation in another interview with TODAY.

And of course, the subject of poor little Gene's name was brought up.

"What kind of an epic…How am I going to apologize for that? Gene, we're sorry. We're so sorry," she added, then saying, "We fixed it."

"It just means that we're, like, unstable, I guess" she joked, to which Chris replied, "He'll find that out, though." What family isn't unstable though? Let's be real for a minute!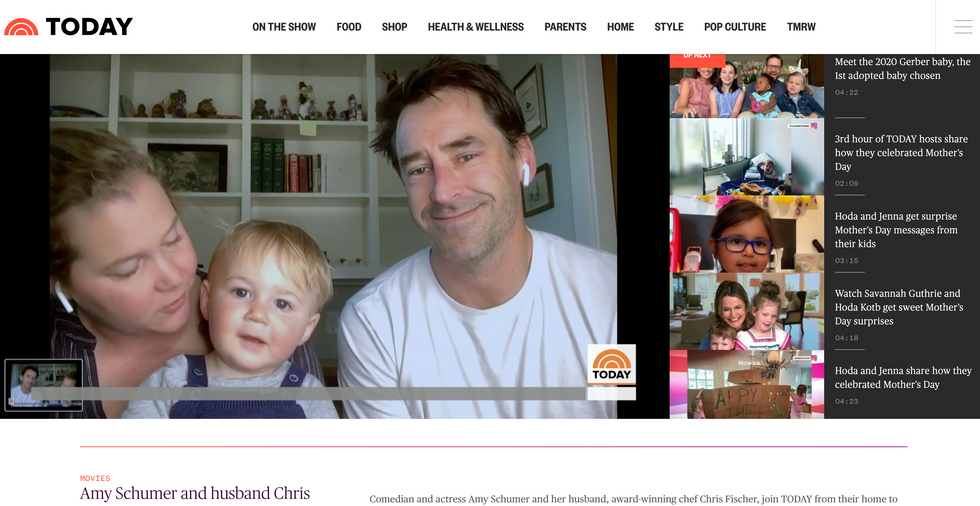 And keep scrolling to check out Amy's explicit baby shower cake…