Say what you like about Brad Pitt, but you can't accuse the man of having led a boring life. From his dating of many girlfriends who he looked identical to throughout the '90s to his marriage (and breakdown thereof) to Hollywood sweetheart, Jennifer Aniston, he can't seem to keep his relationships out of the limelight.
And things lately have been going from bad to worse. Following his very public split from Angelina Jolie, Pitt has struggled to maintain relationships with the kids the two shared. And now Maddox has broken his silence on the messy relationship.
Brad Pitt is a beloved actor.
He rose to fame as a hunky heartthrob in Thelma and Louise, but has since proven his acting chops across a range of different television and movie genres.
He's now an incredibly famous man.
And, to be honest, he's as well known for his rather messy personal life as he is for his acting prowess.
He was first famously wed to Jennifer Aniston.
The two were Hollywood's golden couple for a period. But nothing ever lasts forever, as these two proved.
Enter: Angelina Jolie.
Brad and Angelina famously met while filming Mr and Mrs Smith. They quickly hit it off and, despite the fact that Brad was still married, they couldn't fight their feelings.
Brad and Angelina then became the power couple.
Many commented that Jen and Angelina couldn't really look (or be) any more different - which fueled a lot of drama at the time.
Brangelina became famous for one thing.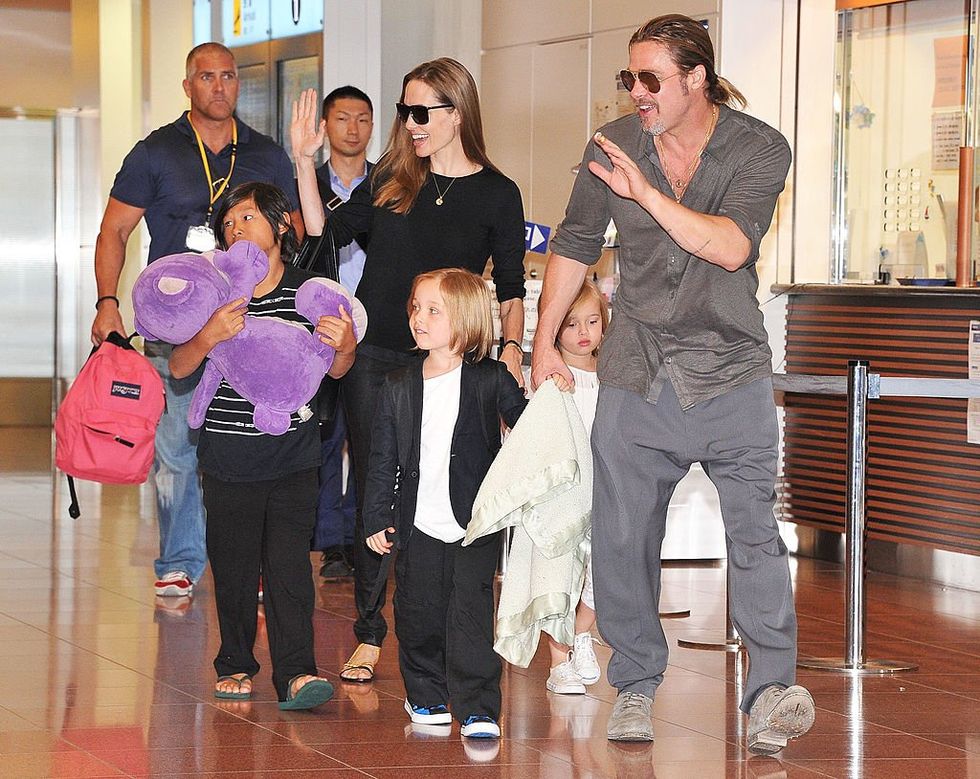 via: Getty Images
They quickly amassed a huge range of children, some through adoption and some through birth.
Although the pair both adopted their kids ...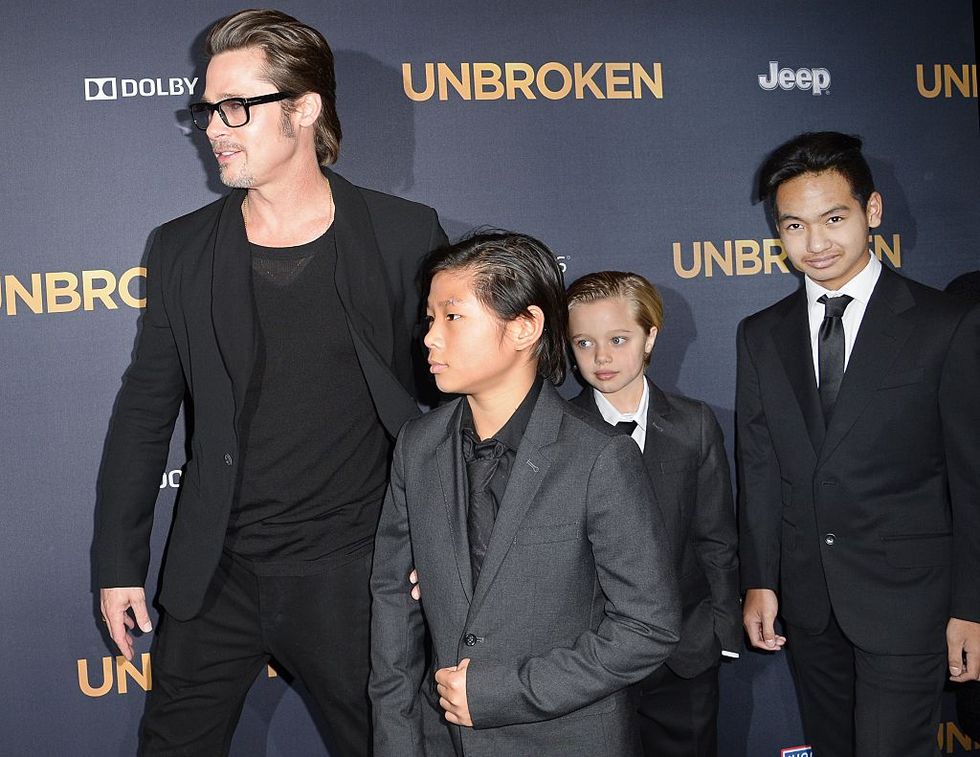 via: Getty Images
Angelina adopted them 
first -
which has led some to suspect that the relationship may have been a little more strained than it seemed.
In 2016, Brangelina announced their divorce.
And though not all details have been released to the public, it's clear that there is a lot of ill-feeling between the pair.
Some even believe that the kids were part of the couple's issues.
Many think that Brad never wanted to be a father to such a large brood, but went along with it because of his love for Angelina.
And now it seems like the kids are stuck in the middle.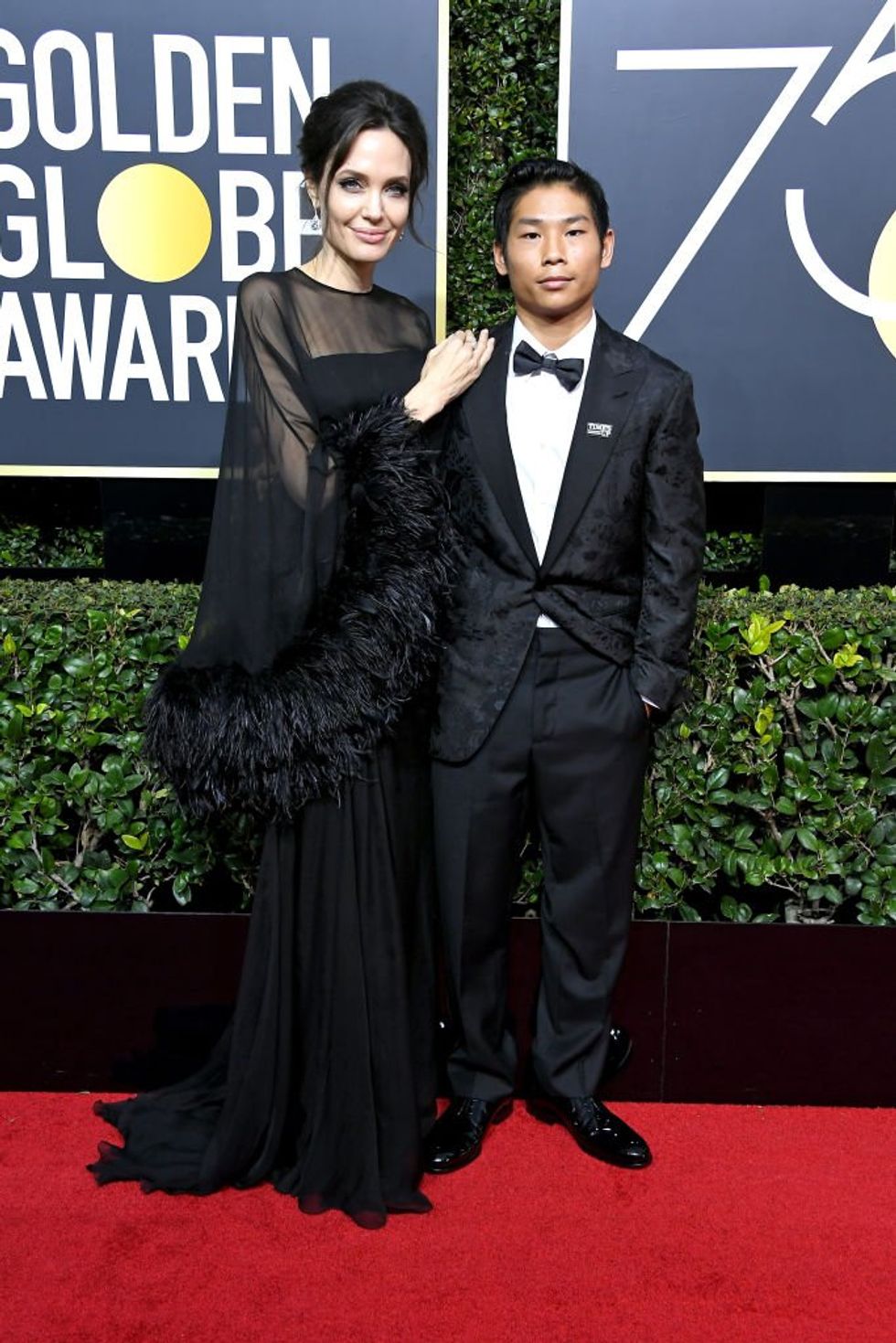 via: Getty Images
And they've remained pretty tight-lipped about the goings-on in the divorce. That is, until now.
Because reports on Brad's relationship with his kids have been going on for a while.
There has been a lot of speculation that things are strained (or that he's even estranged from some). But, until now, it has been just that - speculation.
US Weekly made particular allegations.
Last month,
the magazine claimed
that Maddox, eighteen, "doesn't really see himself as Brad's son."
But Brad insisted that this wasn't the end of the story.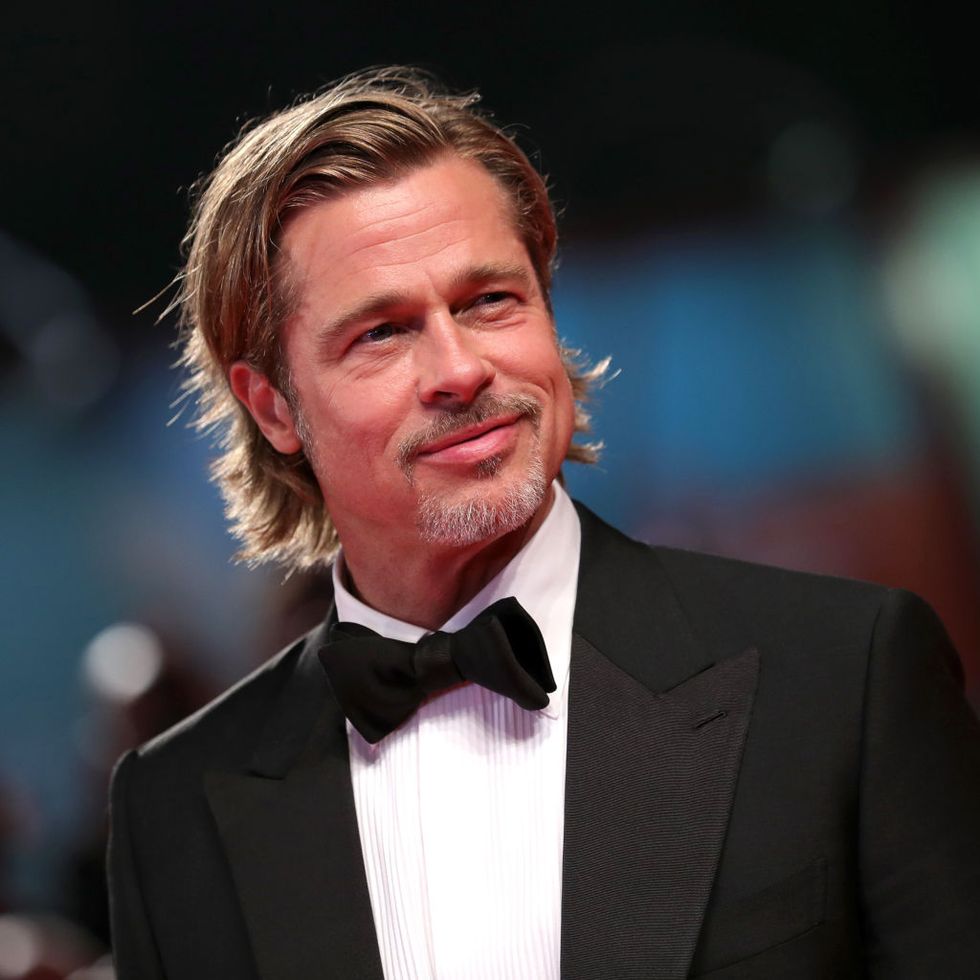 via: Getty Images
"Brad's hopeful that as his son gets older, they'll become close again," an insider for the star claimed.
Brad's reps have since remained tight-lipped.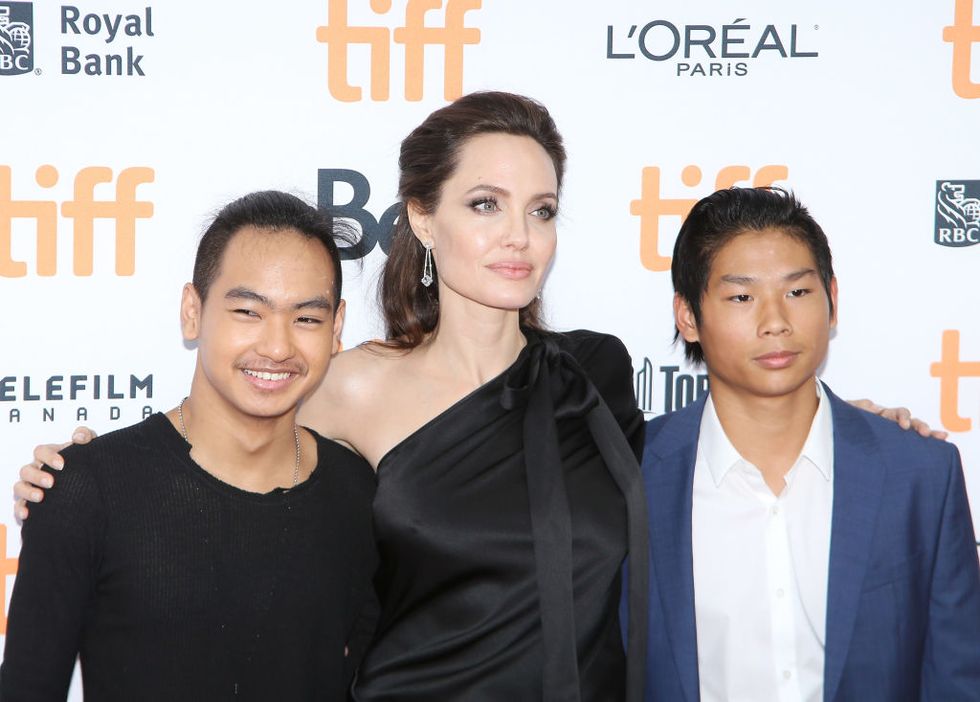 via: Getty Images
According to US Weekly, reps say that Brad isn't willing to comment on the personal details of his private life, particularly when family is involved.
Last month, Maddox enrolled at Yonsei University in South Korea.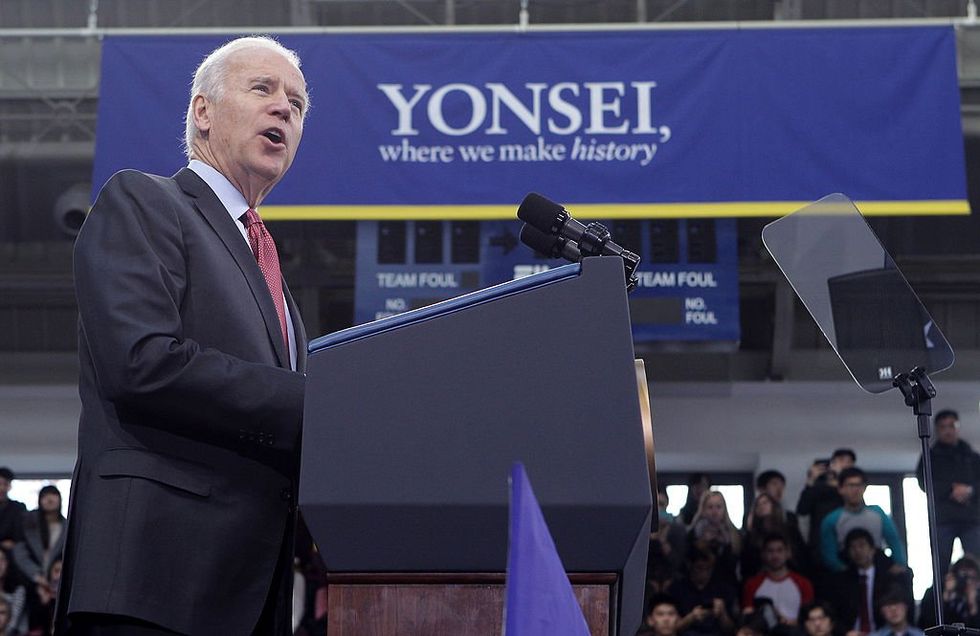 via: Getty Images
And, clearly sensing an opportunity, paps tried to find out what was going on between Maddox and Brad, right from the source.
Paps tracked Maddox down.
They asked the student if he was expecting any visits from his father while studying abroad.
And footage was obtained by In Touch of his heartbreaking response.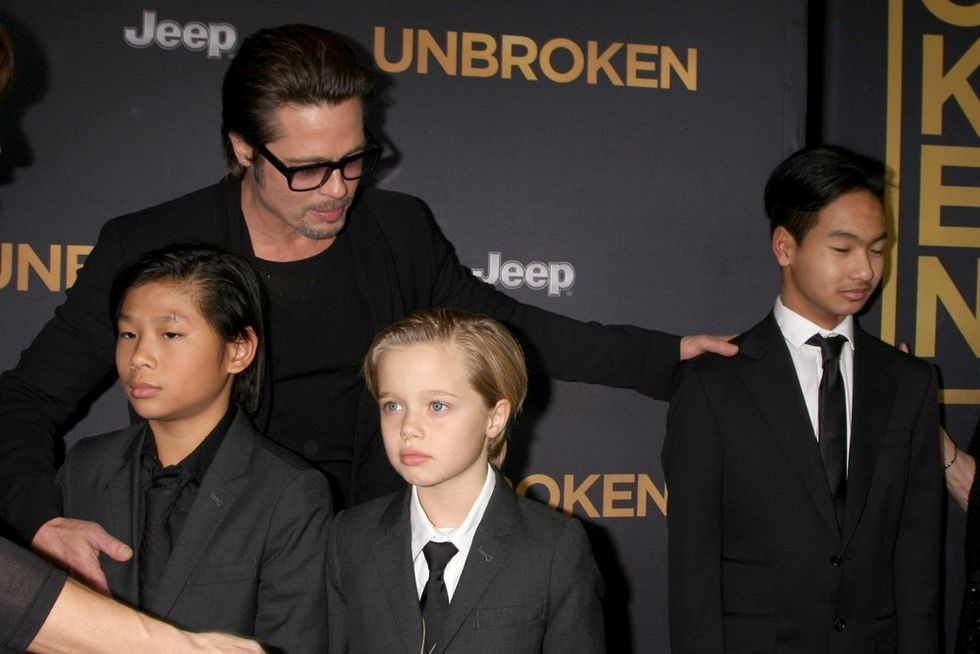 via: Shutterstock
"I don't know about that or what's happening," Maddox
admits to the press.
"Whatever happens, happens."
Angelina hasn't discussed the pair's relationship.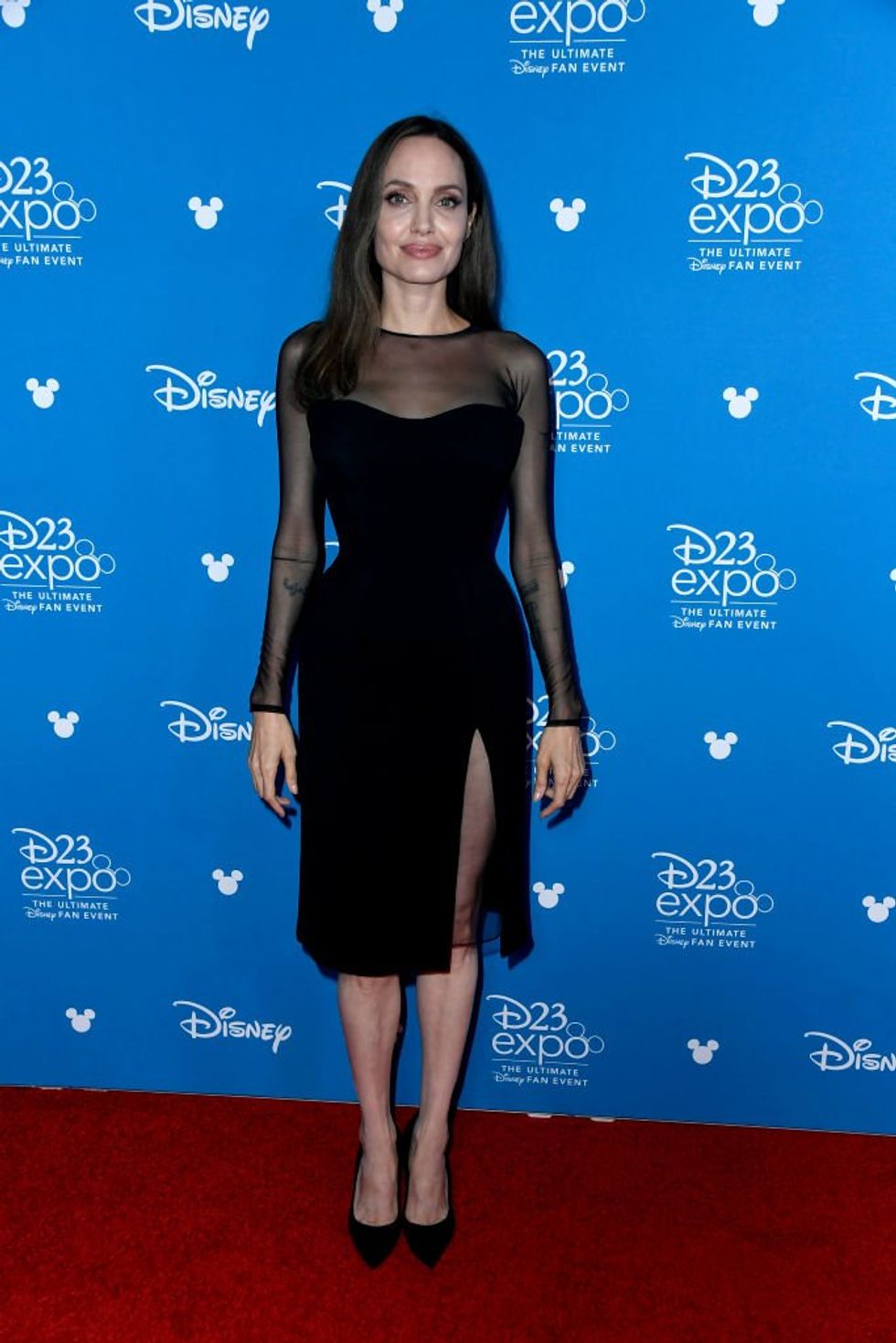 via: Getty Images
But she did open up about the divorce, saying: "I'm like everybody and… especially these last few years haven't been the easiest, and I haven't felt very strong."
But she's feeling hopeful now.
She told
E! News
: "There's something when you're not feeling very strong, where you push yourself."
And Brad has been struggling too.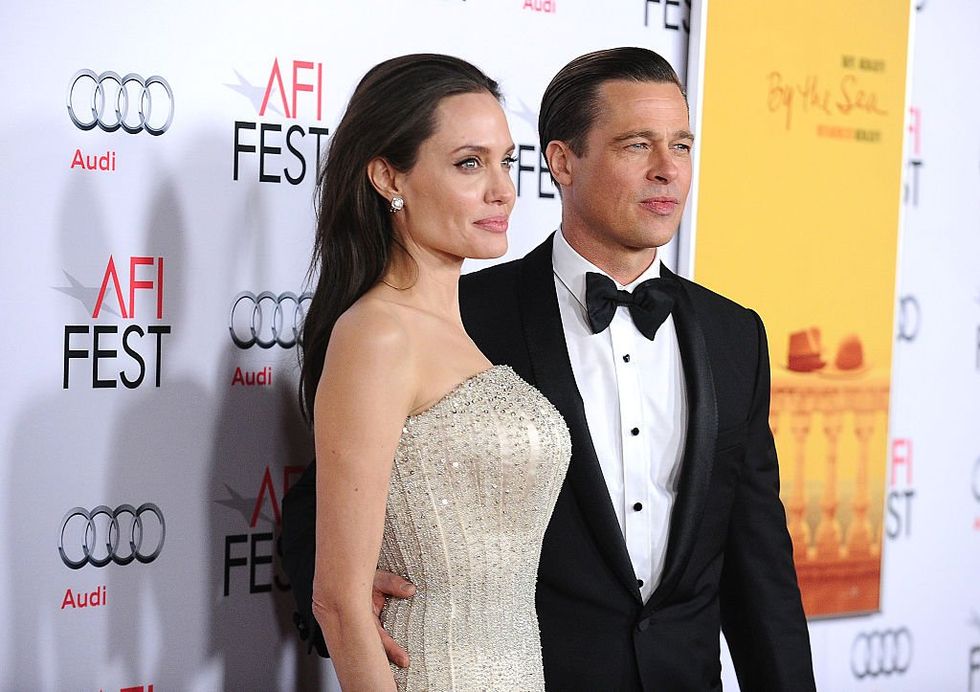 via: Getty Images
Sources claim that the pain he's been feeling was channeled into his latest role in
Once Upon a Time In Hollywood.
Curious to learn more about the pair's divorce? Read on for the secret meaning behind Brad's tattoos.