Unless you've been living under a rock for the last few months, you'll be more than aware of who Angry Bagel Guy is.
He took the internet by a storm a few months back after a video of him going crazy in a bagel store about how women won't date shorter guys went viral.
And you guessed it folks... he's back.
Keep scrolling to see what this guy has gotten angry about this time and how he's become a Youtube star...
Morgan was filmed accusing a female employee in the bagel store of laughing at his height...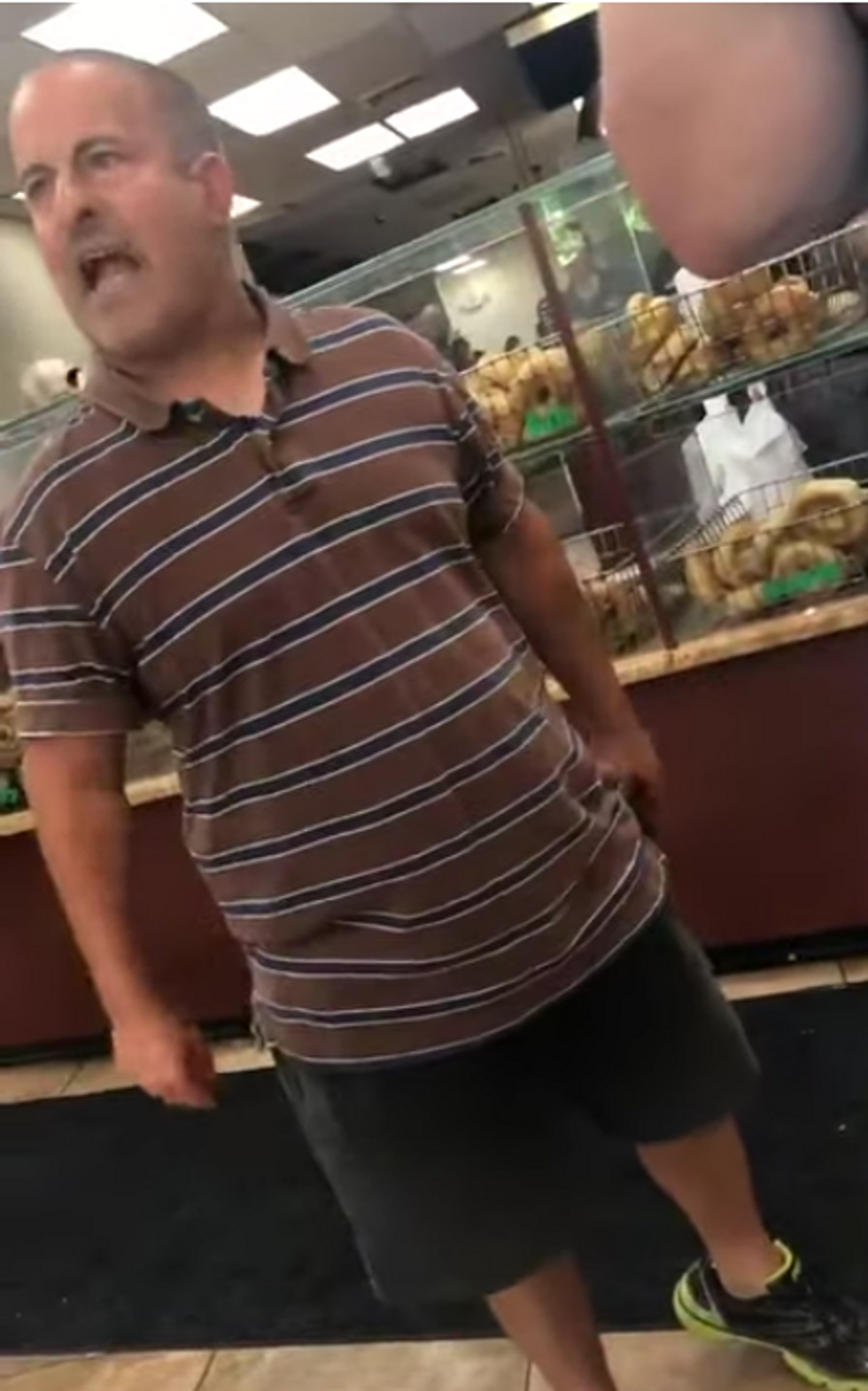 His over-dramatic rant and heated temper caused the video to go viral and molded Morgan himself into a walking, talking
meme.
He was filmed accusing all of the women in the store of making fun of him...
Even innocent bystanders were feeling the heat, and it took a complete stranger to tackle Morgan to the ground when he began threatening people who were standing up to his ridiculous accusations to stop the guy.
Despite thousands of people criticizing his behavior...
@mikelivorio_ @oliviabradley88 @natalieprestonn "There's no reason to laugh." Speak for yourself, dude's throwing a… https://t.co/J737HJYNhQ

— Danna Trivisonno (@Danna Trivisonno)1564606708.0
The "angry bagel" video boosted his popularity and many sought Morgan out for entertainment.
He is now a Youtube and social media sensation.
Youtube channel
a few months ago to deliver much more angry content and his
Instagram account
has accumulated 35,000 followers.
He has already gained over 7,000 subscribers...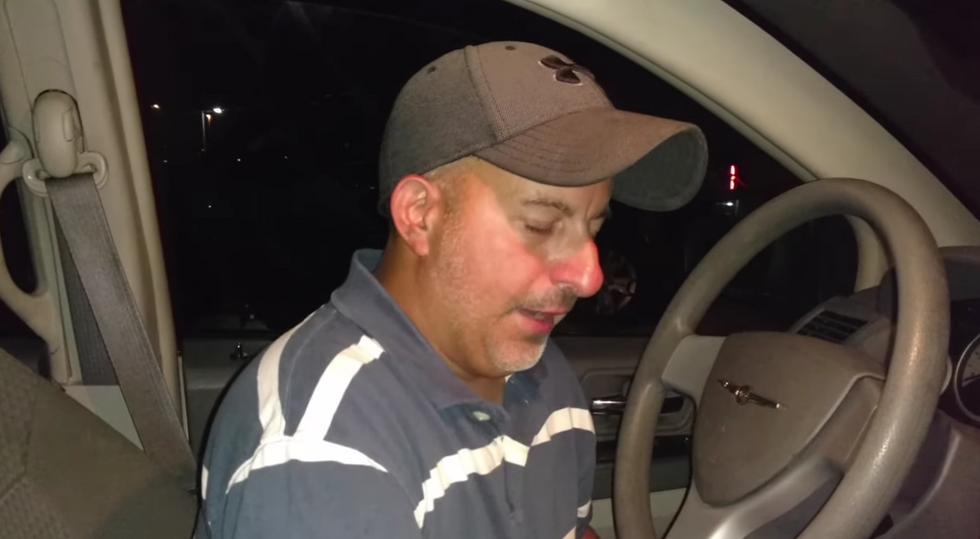 Morgan's content consists of vlogs and videos of him ranting about numerous subjects including people commenting on his small frame and height.
His content is pretty entertaining...
Morgan is clearly thriving from the attention that he has gained from the video, even though a lot of this attention is pretty negative and many have called him out for his sexist and misogynistic views.
But Morgan appears to be living his best life...
Another video has emerged, however...
A heated clip of the vertically-challenged man in a casino has been circulating on the internet.
The video is filmed by a woman who is heard to be laughing throughout...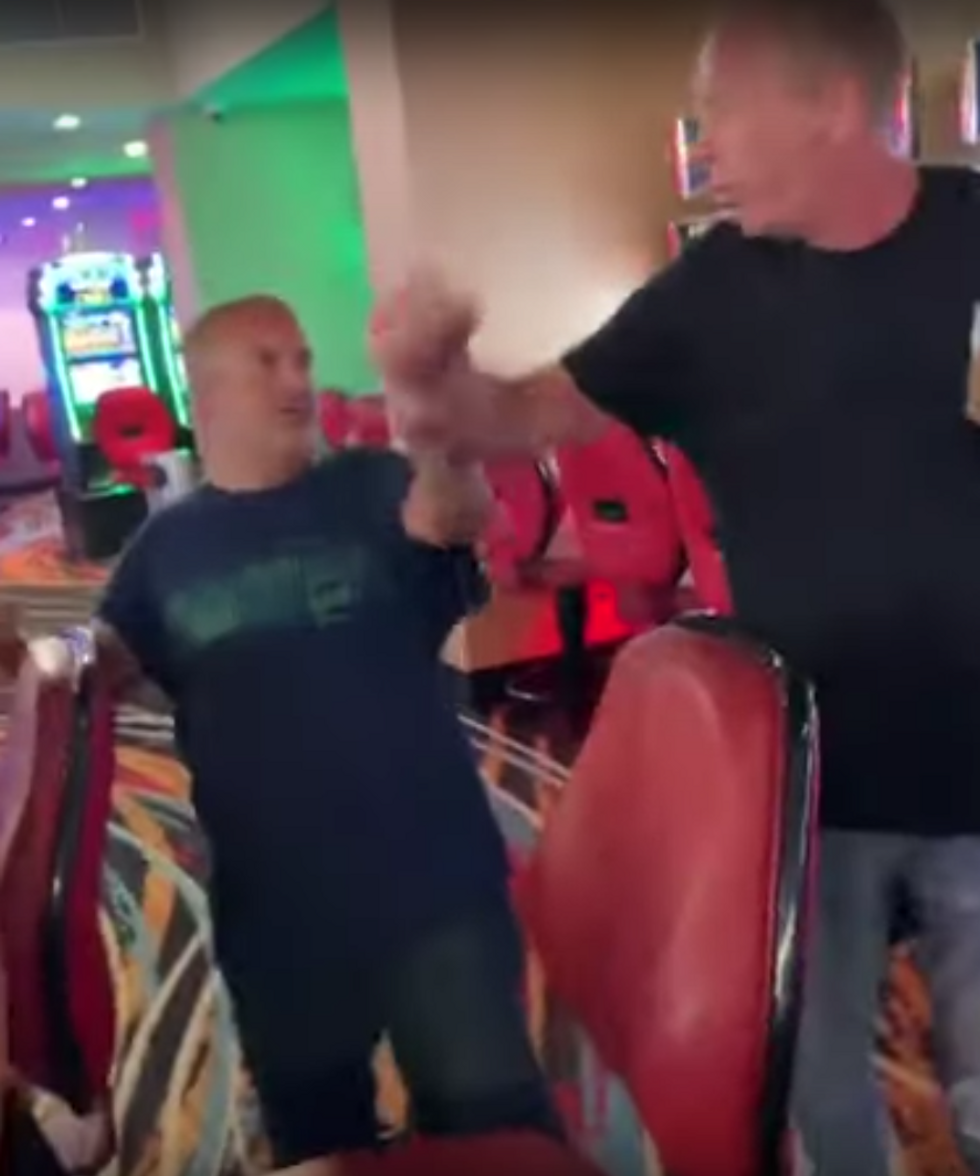 He wrote in the caption: "These girls called me up 2:30 am begging me to come to the casino to hang out just to play f***ing mind games and have their uncle try to start s**t with me!"
Morgan is seen repeatedly pushing a man double his height...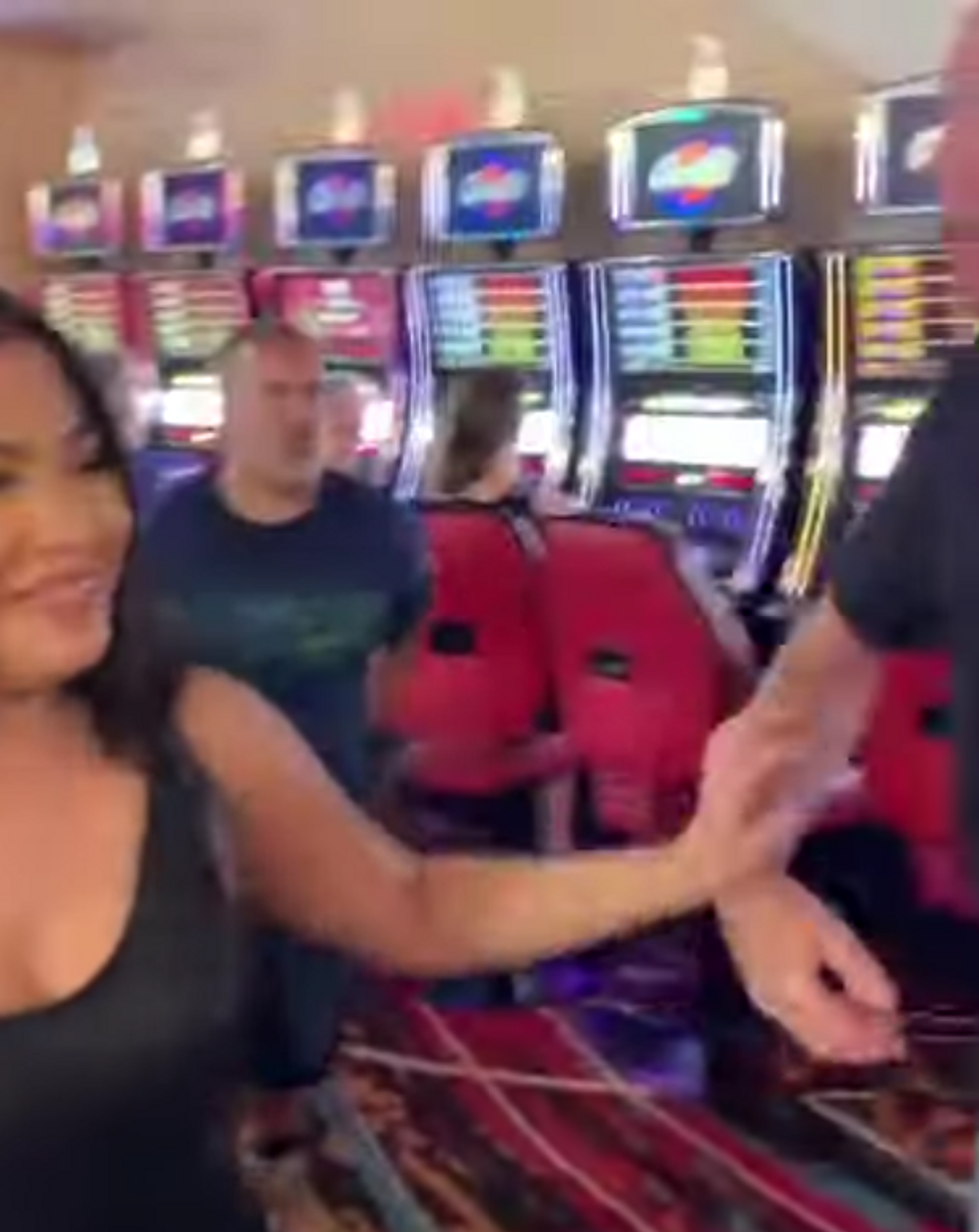 And this very tall man keeps nudging and kicking out at Morgan, which only pours more fuel on the flames.
Morgan repeatedly kicks the man in his legs...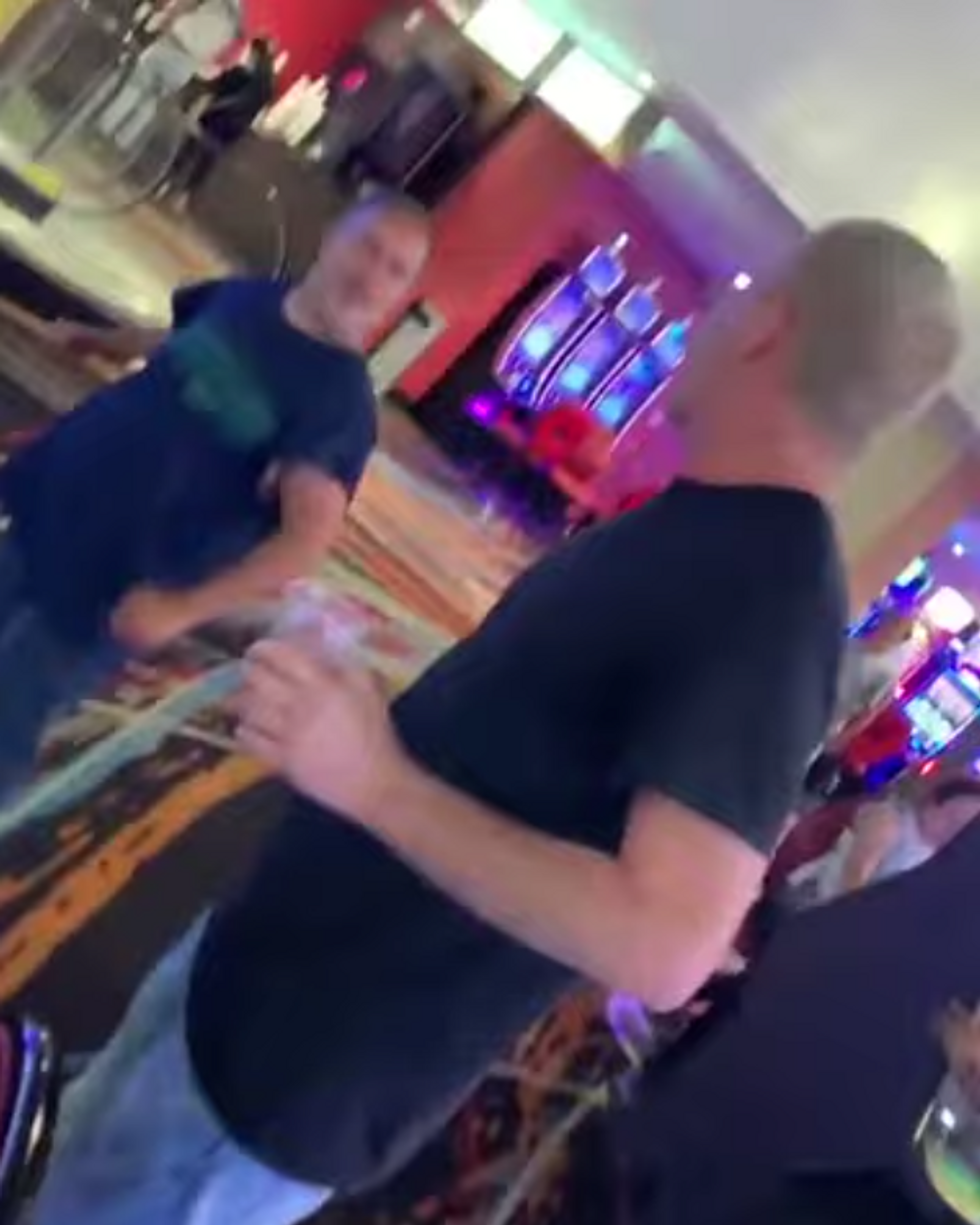 This causes the unknown man to retaliate by slapping Morgan across the face, which only seems to spur him on even more, with him using threatening language such as: "punch me one more time" and "I'll knock you right out."
In a typical Chris Morgan fashion...
He continuously encourages a physical fight by throwing more and more kicks and punches at the man, which is clearly agitating his (much bigger) opponent. This forces me to come to the conclusion that Morgan is behaving like this for the publicity and the social media attention... am I right?
His opponent puts down his beer, meaning things are getting serious...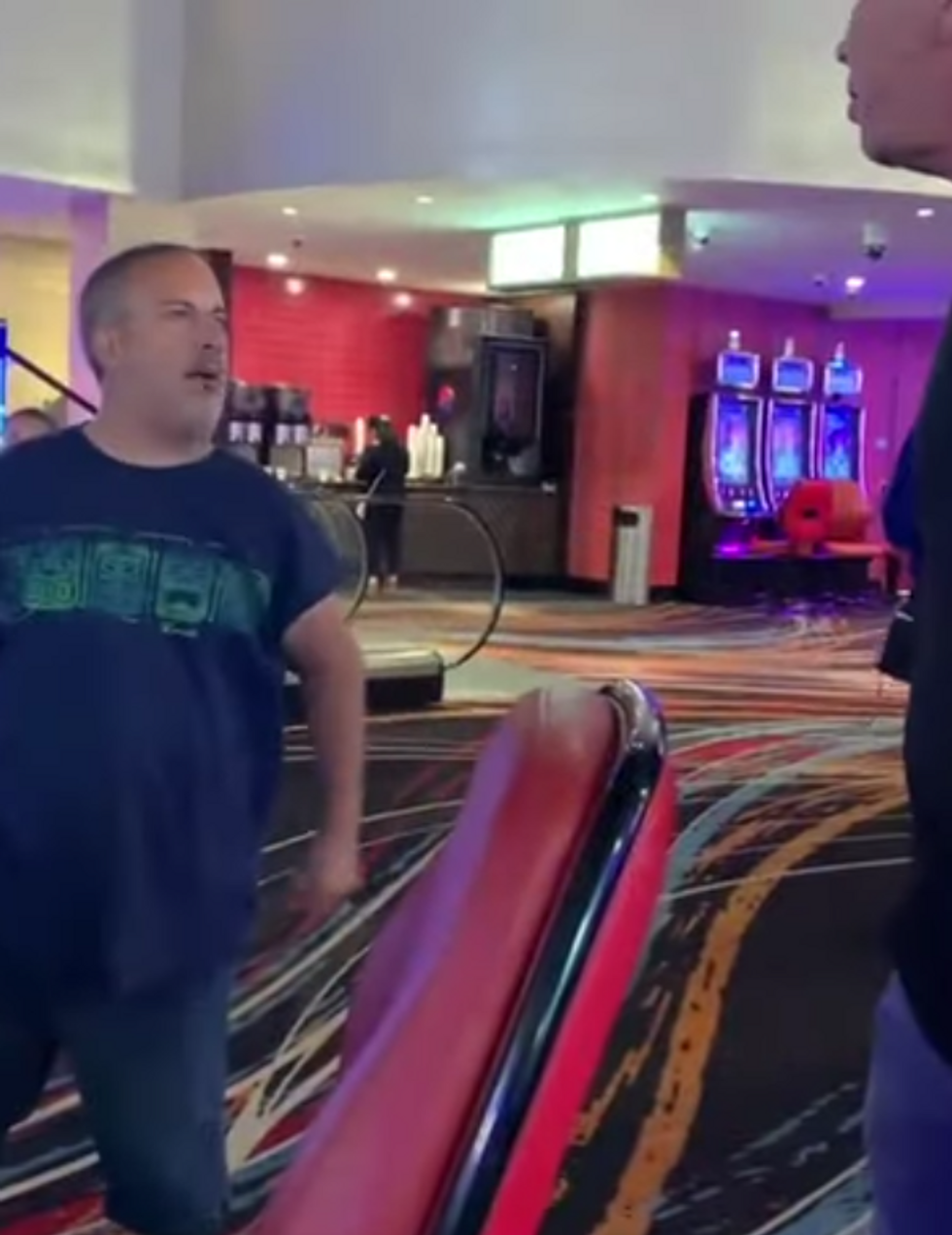 Morgan continues to use threatening language and points fingers, but he clearly has no chance against this man who is
much taller
and
much bigger
than him.
Security arrives to break up the confrontation...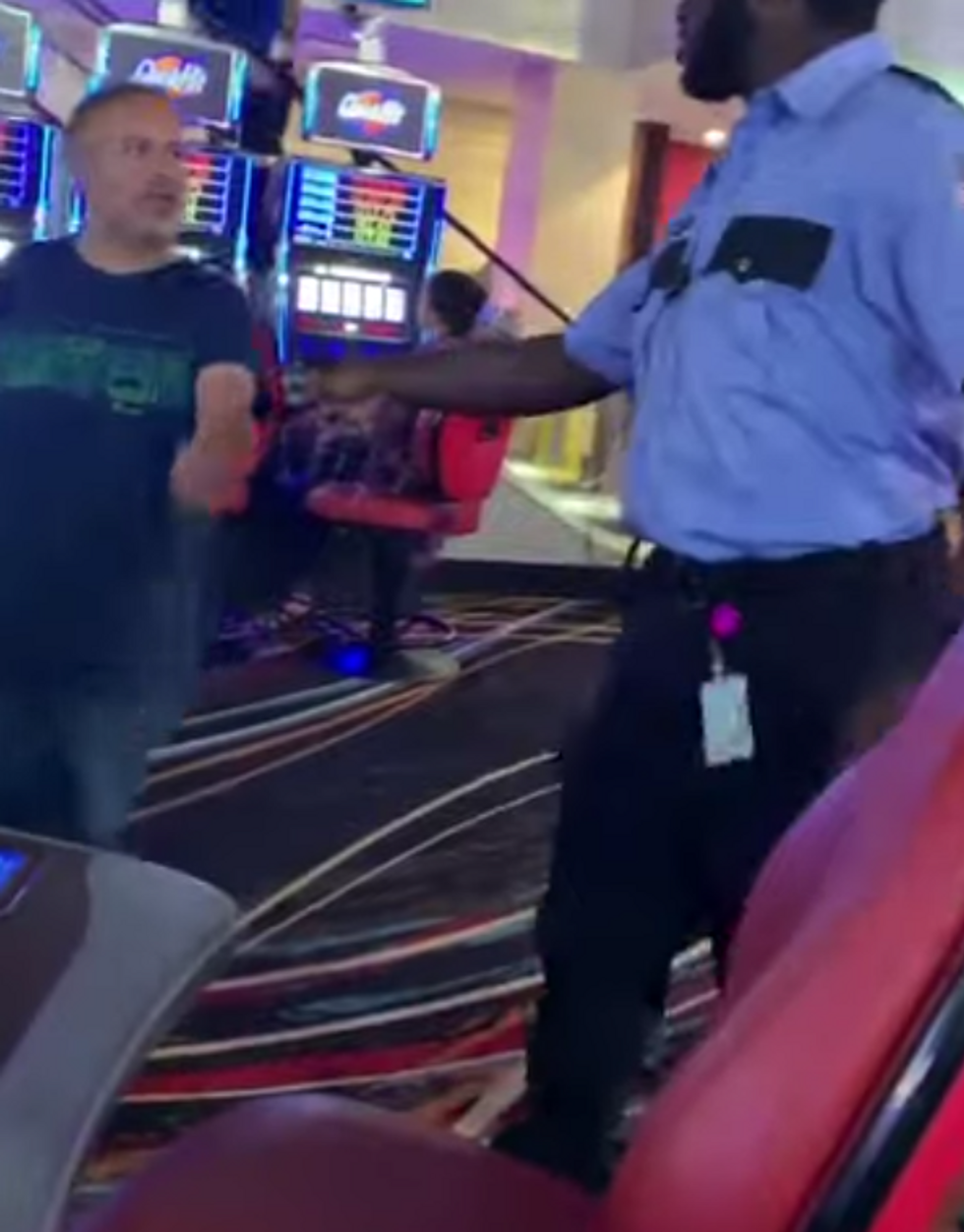 Thankfully, no fists were actually thrown and no small men were
tackled to the ground
thanks to security arriving forty-seconds into the commotion.
The authenticity is hard to believe...
The mere fact that Morgan is aware that he is being filmed and has willingly uploaded it to his Youtube channel seems slightly fishy to me and does suggest that he has advertised this "fight" purely for publicity reasons.
People on Twitter don't seem to be buying this act...
The Angry Bagel Guy has a growing social media following and has new posts featured on really popular profiles. All… https://t.co/DbHTUXqTO9

— McWear Your Mask (@McWear Your Mask)1566260818.0
And it looks like, despite his many followers, people generally
aren't a huge fan
of the 5-foot-tall terror.
His arrogant and aggressive attitude isn't going down well...
That short angry guy from the Bagel videos...I do not like him or his videos. Trying so hard to go viral.

— Nick Rosa (@Nick Rosa)1566267982.0
And it's safe to say that, if he keeps up this
antisocial behavior
, he will most certainly have to deal with the consequences of
nobody
wanting to be associated with him.
His attempts at making fun of himself aren't wise...
isn't going to end well for Chris Morgan.
Watch the video for yourselves here...
All we can do is hope that this will bring an end to Morgan's staged and, let's face it, "painful to watch" content and that it will hopefully encourage him to post something slightly more authentic next time... Up for a little more angry content? Check out these guys who were so angry that they just had to leave a note...