Summer. It really is the most glorious time of the year, isn't it?
With the longer, hotter days, we have no choice but to spend more time sat in the sun, sipping on our favorite cocktails. It's thirsty work, I'll tell you. While there's nothing better than drinking cocktails all summer, it helps massively if said cocktails only cost one dollar each. But that's just wishful thinking, right?
Wish no more. Applebee's have swooped in to the rescue with a delicious (and slightly dangerous) drink offer to celebrate the start of our favorite season.
Cocktails are one of the finer things in life.
What did we do to deserve cocktails? A concoction of fruit juices, sugar and booze, they make the perfect summer drink and are devilishly moreish.
And we may have an American bartender to thank for these delicious drinks.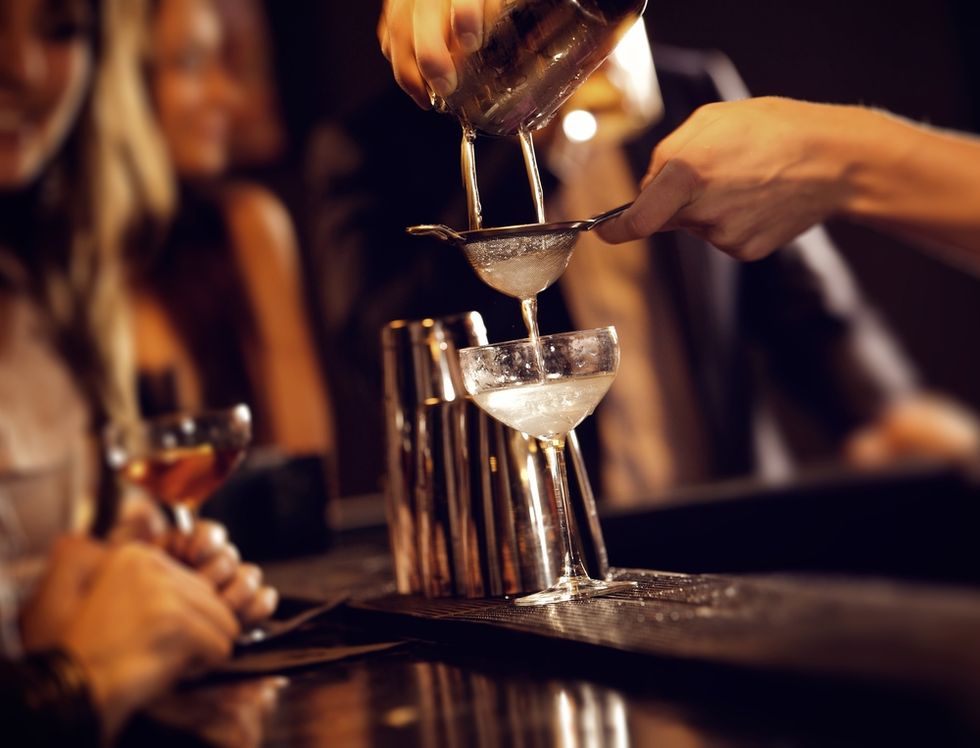 via: Shutterstock
It still isn't certain where cocktails first originated, but they are traditionally thought of as an American innovation. In 1862, Jerry Thomas, a Connecticut-born bartender, wrote the first cocktail recipe book,
The Bartender's Guide.
'Murica!
This was when cocktail bartending was born.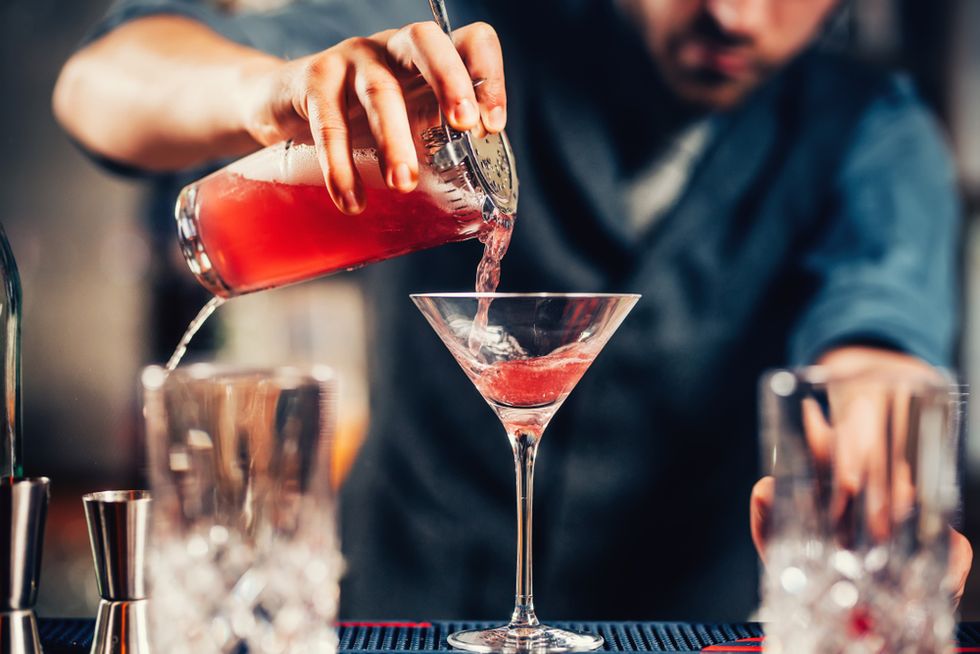 via: Shutterstock
The days of only churning out pints were over. The art of cocktail bartending boomed, with demand for the complex drinks rapidly growing.
By the late 19th century, cocktails had spread across America.
Traditionally, cocktails were a mixture of hard liquors, sugar, and bitters. By this time, however, fruit juices and other mixers had been introduced to the drink. This was to make them easier, and faster, to consume. Some of us obviously couldn't handle our drinks...
And the rest is history!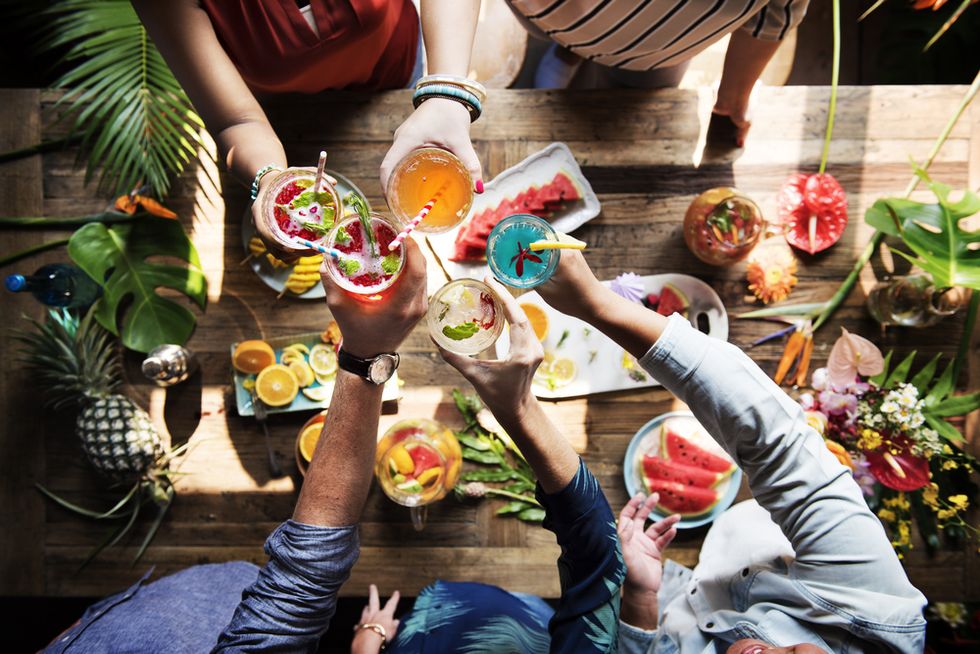 via: Shutterstock
Since then, cocktails have been our nation's tipple of choice. With American classics like the Daiquiri, Long Island Ice Tea and Mint Julep, we pride ourselves on our ability to create the most wonderful, boozy medleys.
So we, obviously, have the best cocktail deals.
Summer is peak cocktail time for us in the States and one chain has pulled out all the stops to give us the best time over the sunny season.
Applebee's is unleashing the mother of all cocktail deals.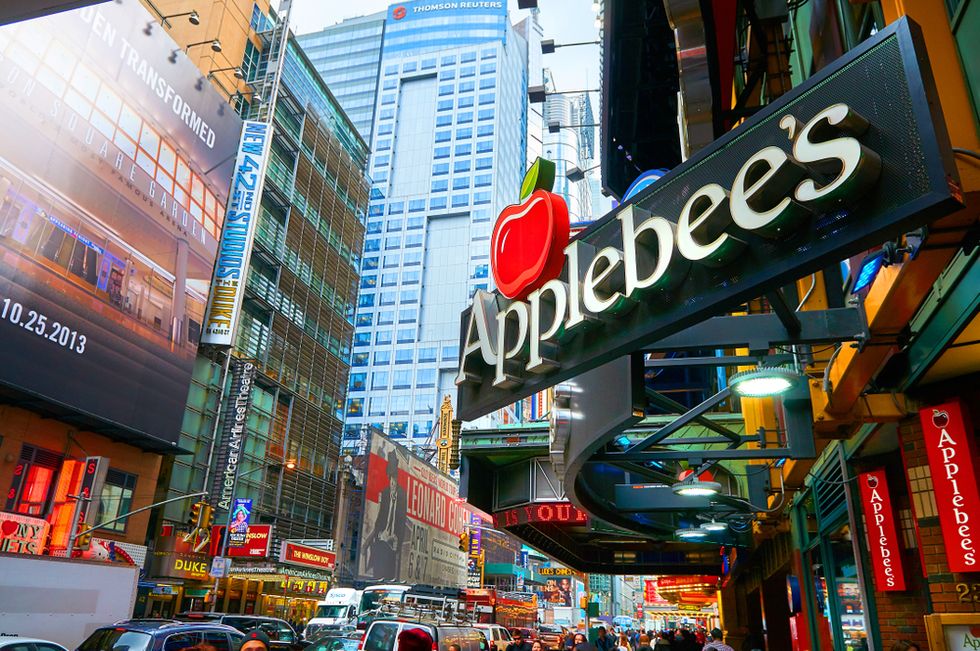 via: Shutterstock
Applebee's is one of the largest restaurant chains and has been serving our nation delicious food and drink for generations. Although they're most famous for their casual dining vibe, Applebee's have never messed about when it comes to their drink deals.
They have cocktail specials every month.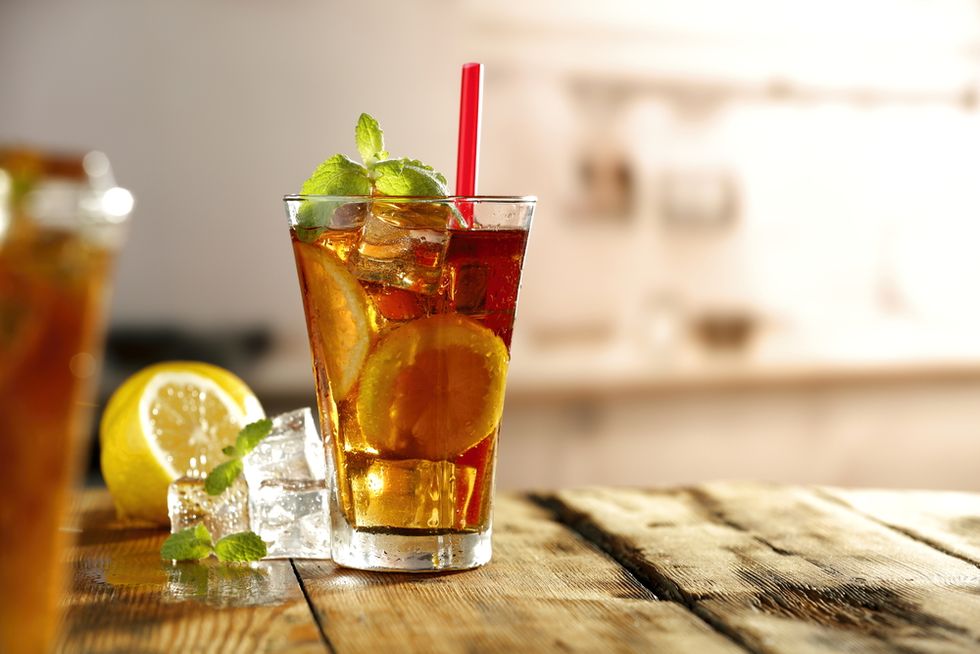 via: Shutterstock
Because why not celebrate the start of a new month?! The restaurant giants mark the first day of every month with a new cocktail or a new drink offer. Favorites include the $2 Captain & Colas in January, February's $1 Hurricanes, and spooky $1 Zombies for October.
And this month's pick looks mouthwatering.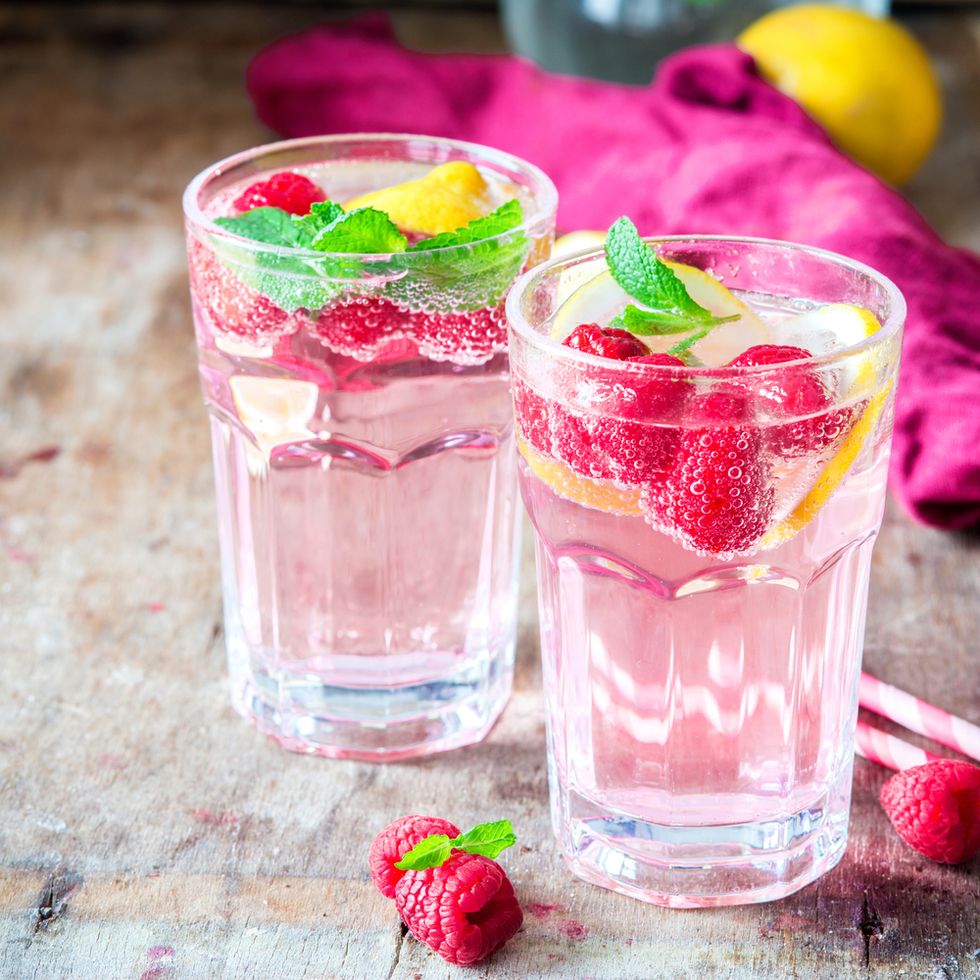 via: Shutterstock
To celebrate the start of June, and, most importantly, the start of the summer season, a vodka raspberry lemonade cocktail has been launched and will be served all day, every day, for a single dollar. Excuse me while I temporarily move into Applebee's for the month...
The offer will be on throughout the full month.
Between the 1st-31st June, guests can indulge in ten-ounce jugs of the fruity cocktail... Did I mention that they're only $1?
This month's special is a twist on a summer classic.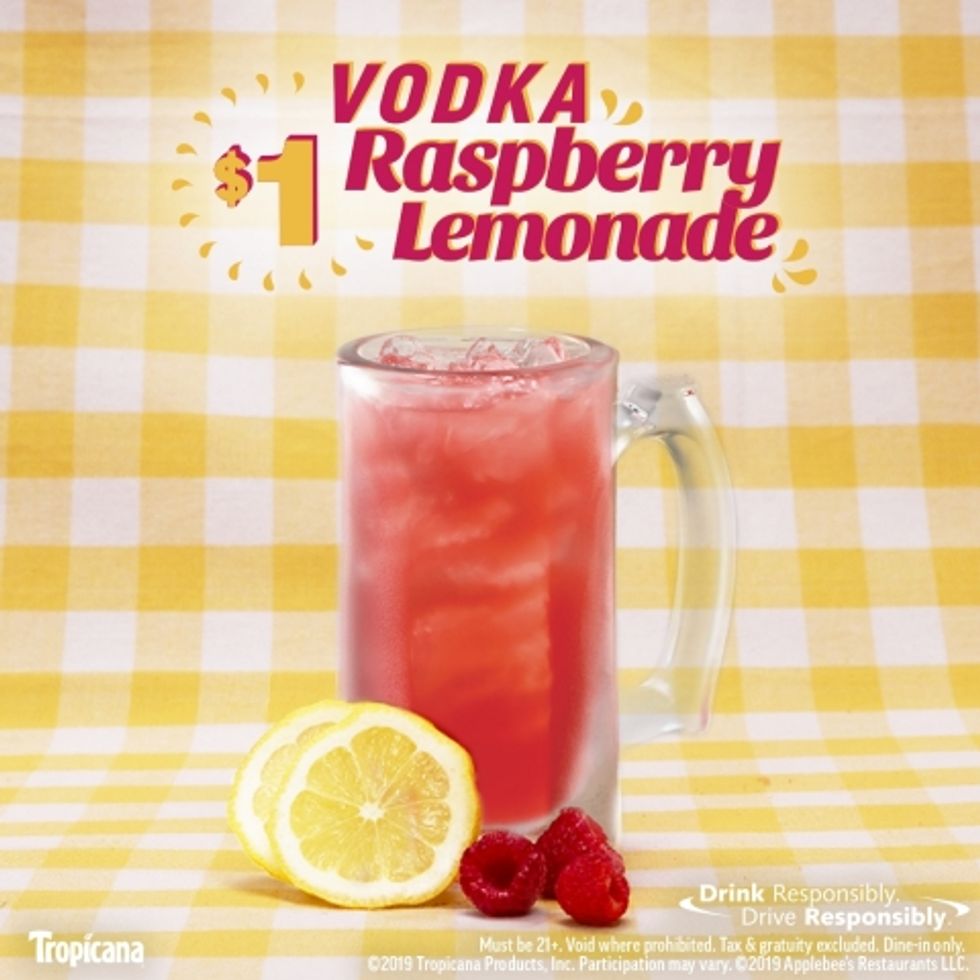 via: Business Wire
Raspberry lemonade has long been an American classic and is perfectly synonymous with the summer-time. This cocktail is a tantalizing blend of Tropicana lemonade, raspberry juice, fresh lemon juice and, of course, plenty of vodka.
Applebee's have put summer and drinks hand-in-hand.
Say hello to the June Neighborhood Drink of the Month, the $1 Vodka Raspberry Lemonade! Pretty much the most refres… https://t.co/MTX3SHVLVs

— Applebee's Grill + Bar (@Applebee's Grill + Bar)1559318403.0
"Our guests always enjoy a refreshing vodka and lemonade cocktail, and we're delighted to add raspberry to the lineup for the first time,"
explained
Patrick Kirk, vice president of beverage innovation at Applebee's. "The $1 Vodka Raspberry Lemonade is sunshine in a glass and light on your wallet – put that extra money toward your summer vacation." How thoughtful!
And people had some fantastic suggestions.
@Applebees Are these available for delivery? I'll take 35.

— Dean from Winnipeg (@Dean from Winnipeg)1559320599.0
Though I doubt that Applebee's would willingly deliver thirty-five cocktails to his doorstep, you can't blame this guy for trying.
This cocktail is softening the blow of last month's special...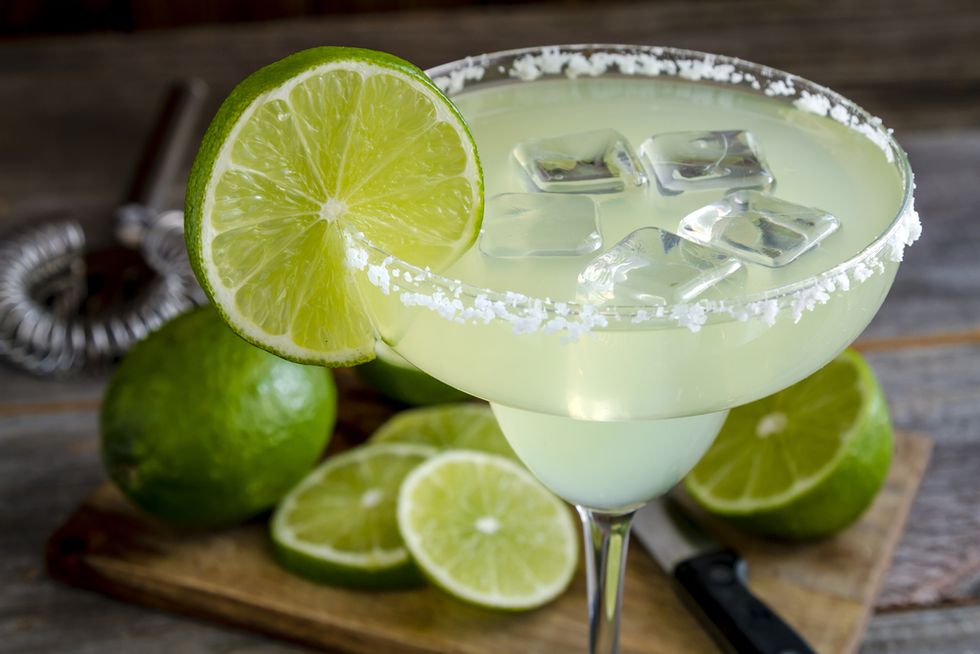 via: Shutterstock
It wouldn't be the internet if someone wasn't throwing a tantrum, would it? Some people are calling for the return of last month's special, the "
dollarita
" - giant margs for a dollar. I can see why some people would be upset...
But there are new specials every month.
It could be a lot worse, couldn't it? With new $1 cocktails every single month, Applebee's really are at the top of their game. More and more chain restaurants are closing their doors at an alarmingly fast rate. Scroll down to see if your favorite brand is getting the chop...