God bless Applebee's. Just when you thought that you couldn't love the chain any more, they go and drop something like this.
For the past few months, they've been running various $1 drinks promotions - but we think that their July offering is the best yet. Because summertime living is thirsty work, they've selected a tropical-themed cocktail that tastes as summery as the weather outside to add to their $1 monthly special.
Dubbed "the Malibu Dollarmama," we've got all the details on this delicious-sounding beverage, plus the best of the internet's reactions.
There's nothing like a good cocktail.
Although the definition of the word is a little murky, a "cocktail" seems to be generally accepted as any alcoholic drink based around one or more liquors, with fruit juice, syrups, or creams to flavor.
And while they are delicious (and very fun), there is one caveat.
Cocktails tend to be way up there on the pricier end of the drinks menu, usually thanks to their larger alcohol content, plus the time and expertise that it takes to make them.
Usually, an establishment will help to mitigate these higher prices.
Happy Hours can often be a time to score some excellent deals on cocktails. But there's one place that always goes above and beyond when it comes to deals - Applebee's.
They sure know how to perk up the ears of the internet.
Because, as summer gets into full swing, the Northern hemisphere is swept up in a sweltering heat wave and that can only mean one thing.
We all get that little bit thirstier.
And Applebee's have stepped in to quench the nation's thirst. Every month of summer, they've been offering a $1 (yes, you read that right) cocktail menu - and July's offering is surely their best yet.
The theme this month is tropical.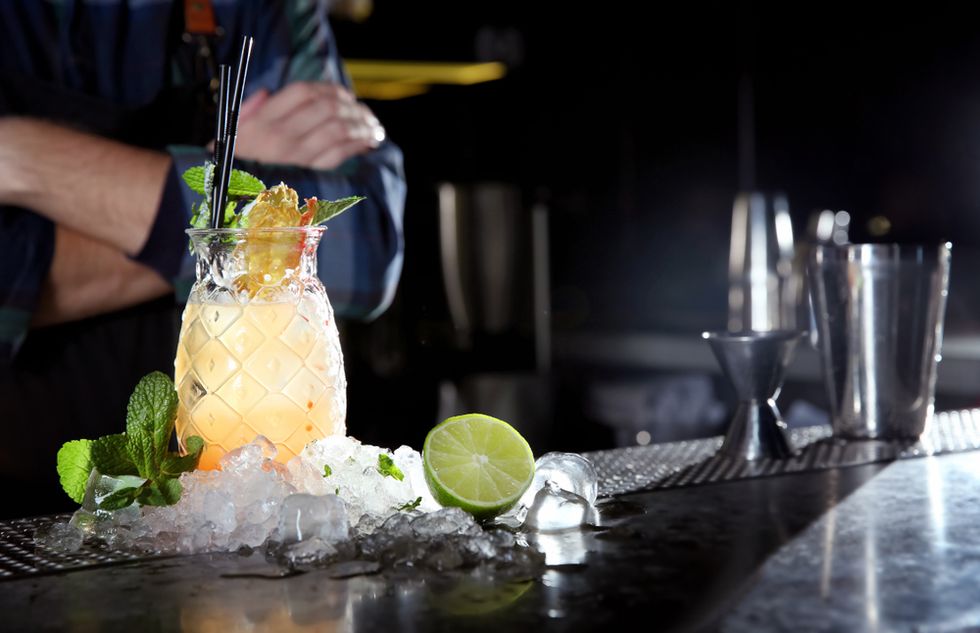 via: Getty Images
And the cocktails in question are an Applebee's original - the "Malibu Dollarmama." It consists of (you guessed it) Malibu rum, plus orange and pineapple juices.
And the internet is excited!
One Facebook commenter wrote, "
I'm going!!!!! My mom's birthday is the 13th,great 80th birthday party in my future!!"
Although others were less convinced.
The cocktail costs just a dollar - but many are still concerned that it won't be worth the price. "Good luck all. It's water down tropical drinks," bemoaned one Facebook-user.
We guess you'll just have to take the $1 risk to see if it's worth it!
VP of Beverage Innovation, Patrick Kirk, offered: "Malibu Coconut Rum is unquestionably a fan favorite, so we've added this premium liquor to our ever-popular Neighborhood Drink of the Month. If you're looking for a new cocktail to cheers to summer with, the Malibu Dollarmama has you covered."
Sure, it's probably not going to be the best cocktail that you've ever had...
But for $1, we can afford to keep drinking them all month long - and we can't really say anything fairer than that!