By now, the Applebee's monthly $1 cocktails have become the stuff of legend. For those not in the know, every thirty-ish days, the chain restaurant drops a brand new cocktail offer that you can purchase for just one buck - allowing even the fiscally challenged to get lit. But their latest release may be the best one yet.
The new beverage, dubbed the "Adios" by Applebee's execs, is not for the faint of heart. It contains a whopping five different liquors and glows with a remarkable blue hue. Interested in learning more about this powerful refreshment? Read on.
When it comes to drinking, there's nothing like a good cocktail.
Drinking a balanced blend of liquors and fruit juices is always a way to make getting drunk feel a little more classy.
But there's a downside to the drinks.
Because cocktails tend to contain a lot of booze (and take a longer time to create) they often come with a higher price tag.
There are ways to drink cocktails on the cheap.
Many bars and boozers will offer specific "happy hours," during which top drink deals can be had.
But in terms of cocktail deals...
There's one establishment which reigns supreme. Applebee's has long been bringing broke drinkers some of the most bargainous options on the market.
Some prices need to be seen to be believed.
And for the past few months,
Applebee's
have been bringing customers the best of drink specials - a specific cocktail of the month which costs a single dollar.
For July, they went for a tropical theme.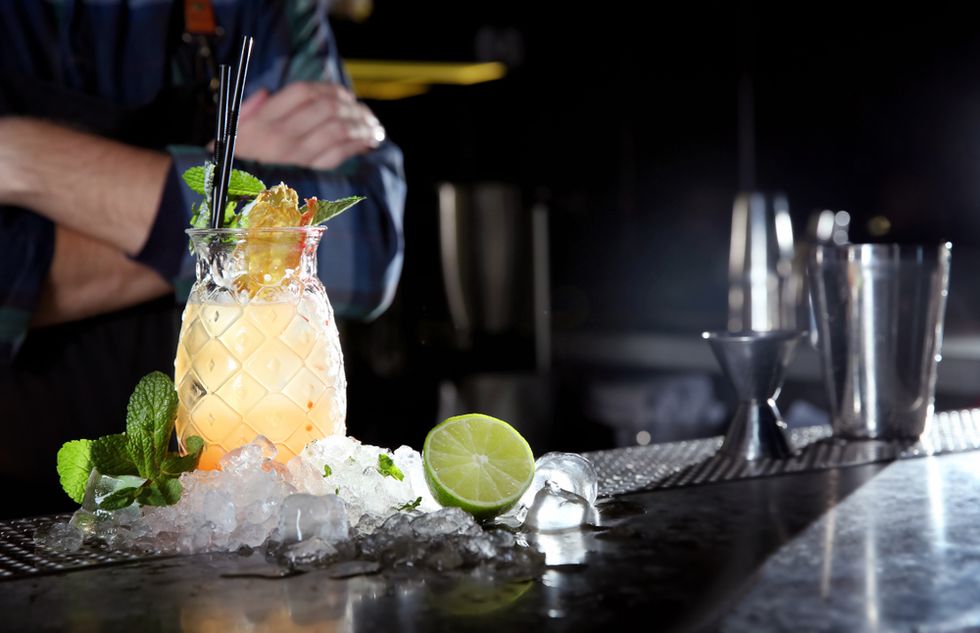 via: Shutterstock
Their pineapple cocktail wowed customers with its delicious taste - although some complained that there wasn't enough of the strong stuff in the drink.
And, for many, September is a pretty tough month.
Summer's over, we're back at work or at school, and things are looking a little gloomy. But you know what can lighten the mood? Alcohol.
And it seems like Applebee's agrees.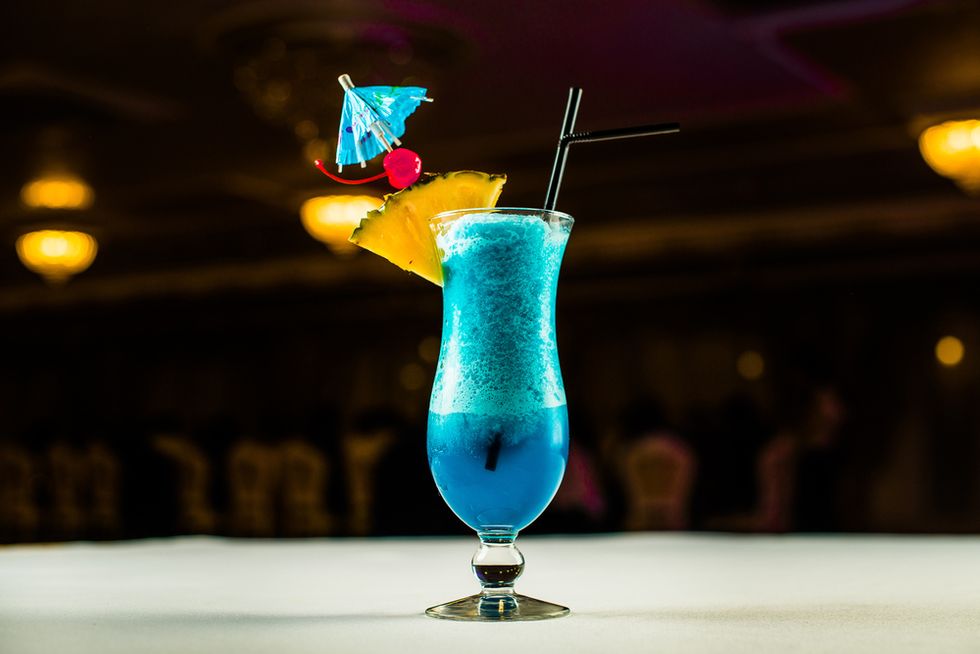 via: Shutterstock
Because their Septemeber edition of the $1 monthly cocktail seems set to be no joke. Their blue drink had been revealed to be named the "Adios."
And it hasn't come to play.
Because it contains a whopping five different types of alcohol - vodka, rum, tequila, gin, and Blue Curacao.
Sounds pretty brutal.
But if you're feeling concerned about your poor taste buds, don't fear - the potent blend is topped up with sweet & sour and Sierra Mist.
But, according to experts, it's not as harsh as you might think.
The "Adios" has been compared to the notoriously strong yet delicious tasting Long Island Iced Tea.
Some have questioned the unusual name.
The "Adios" may be better known to ex-college students as the "Adios Motherf**ker." Presumably, this is because, after a couple, your brain checks out until morning.
But the Adios has an advantage over the Long Island Iced Tea.
Namely that attractive blue tone - which makes the $1 drink perfect for Instagramming.
At $1, there's a distinctive danger with the drink.
We feel obliged to tell you to drink responsibly. Just because you can afford twenty of these, doesn't mean you should.
So why not take advantage of some other offers?
The menu is filled with bargains - for example, their unlimited fries side with many burgers. This means you can line your stomach before indulging in too many Adioses. Want to learn more ways to get the most out of your booze? Scroll on for the very best hacks.