You've already tried to find a cell phone in a rug and a cat in a pile of wood, but now it's time to try and go fishing among a sea of octopuses, thanks to Dudolf.
In other words, prepare to lose your mind for a few minutes until you cheat and look at the answer.
I'm pretty sure you won't be able to find it on your own.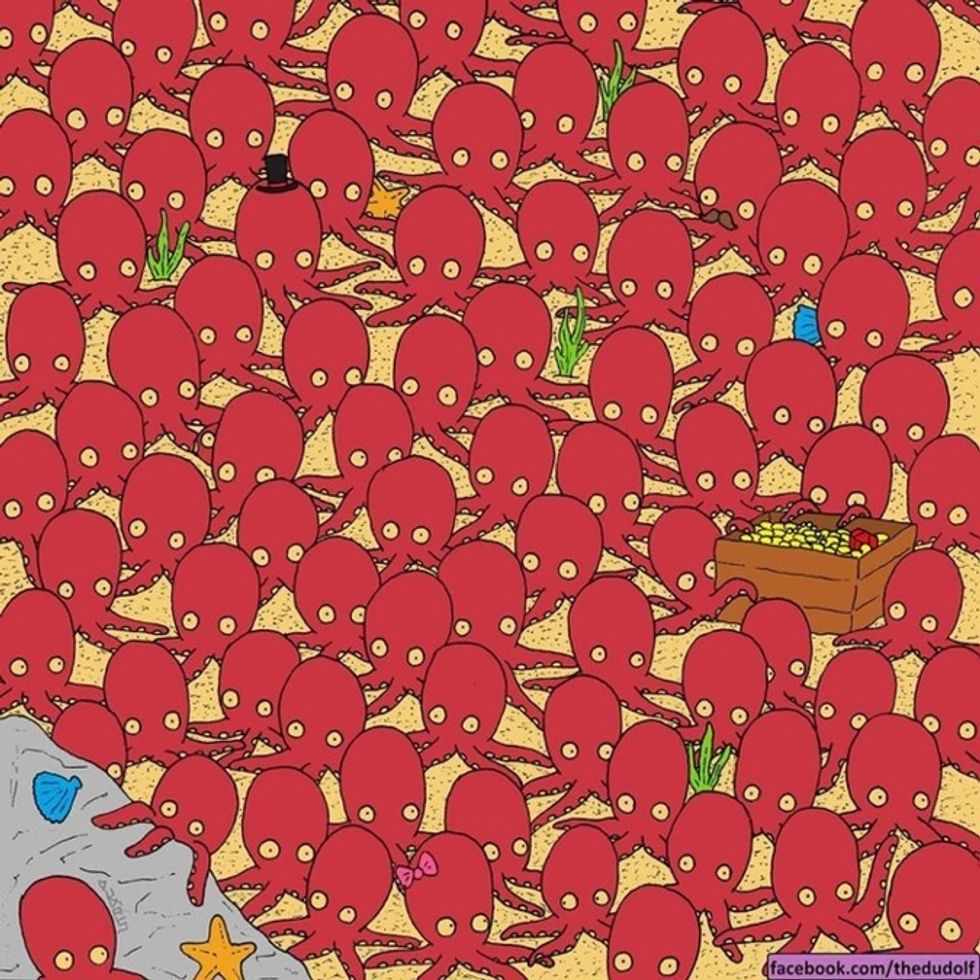 via: Facebook
Can you see it yet? Here fishy, fishy...
If you need a hint, I'll narrow down the field a bit so you have a better chance.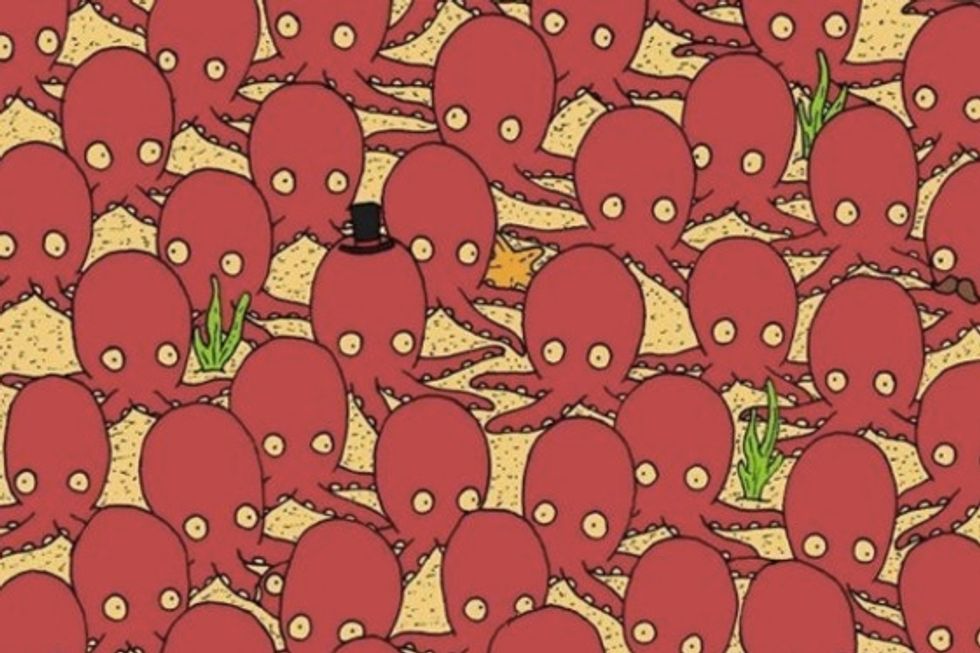 via: Facebook
Still stuck? Have no fear as the answer is near...
BINGO!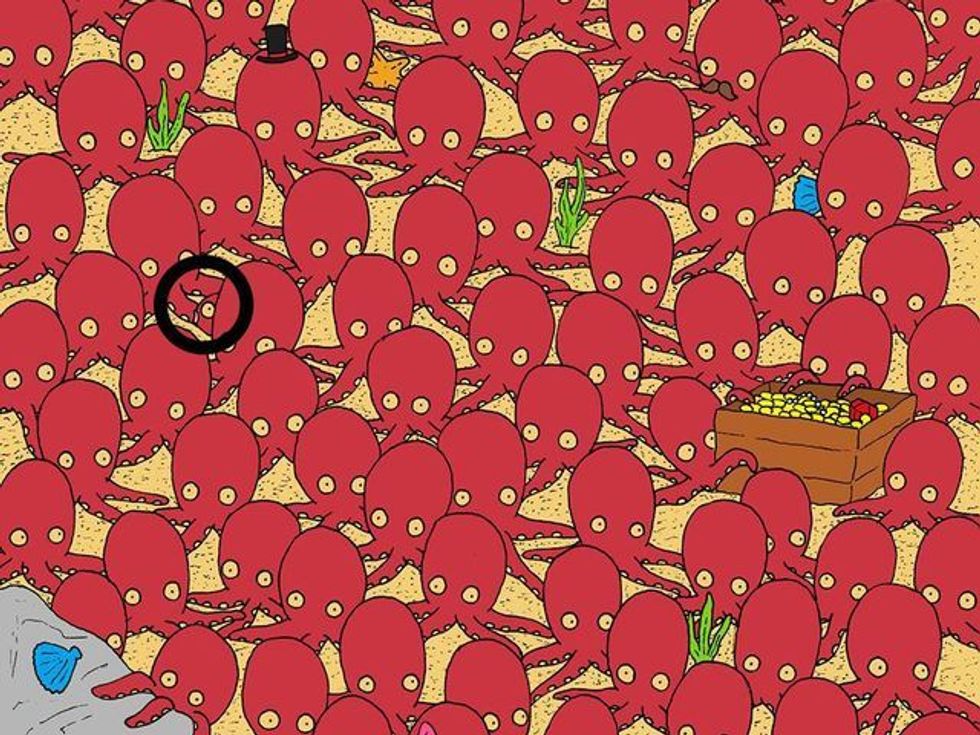 via: Facebook
How long did it take you to find him?