In the most recent update in the "celebrities vs fashion" war, Ariana Grande has been spotted wearing Crocs and socks.
Yes. Crocs. With socks. Just let that sink in.
The pop star shared a mirror selfie with her 164 million Instagram followers while sporting the hideous combo and, quite bizarrely, people were loving her look. Though, let's be real, the God is a Woman singer could emerge on stage in a potato sack and her scarily loyal fans would still be living for it.
Keep scrolling to see Ariana's questionable footwear choice and the hilarious online reaction to her not-s0-fresh creps.
Ariana Grande has become somewhat of a fashion icon.
13 The Musical, Ariana has reached unprecedented levels of fame and, therefore, has become the idol for millions of young girls around the world.
The pop star has seen major musical success in the last couple of years.
Yours Truly was released in 2013 and debuted at No. 1 on the US Billboard 200 chart and since then, Grande has gone on to win more than eighty-four awards throughout her colorful career. All 3 of Grande's full-length albums have been certified platinum by the RIAA.
Grande was even named Billboard's Woman of the Year in 2018.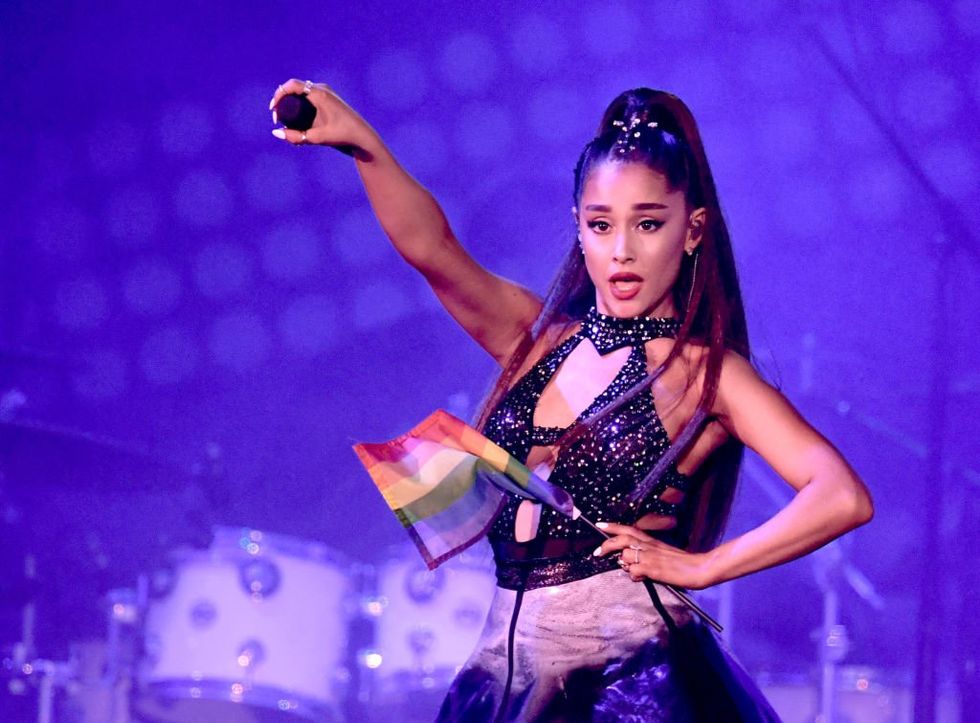 via: Getty
This award was established to recognize "women in the music industry who have made significant contributions to the business and who, through their work and continued success, inspire generations of women to take on increasing responsibilities within the field." That ridiculous pony-tail alone should be inspiration enough...
So, yeah. She's a pretty successful woman.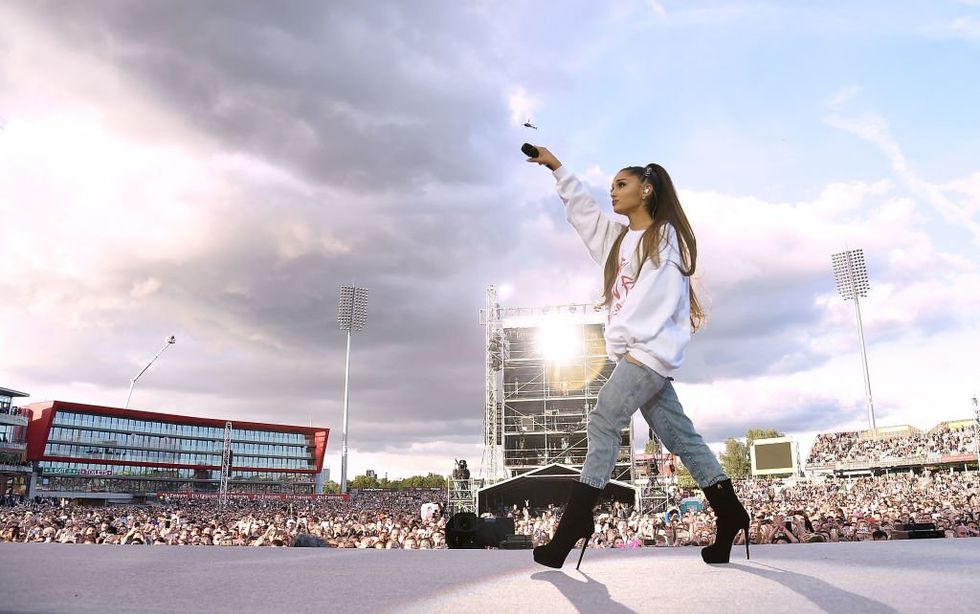 via: Getty
At the ripe age of twenty-six, Ariana has already achieved
ridiculous
levels of success. Beats what I was doing when I was twenty-six...
On top of her musical abilities, Ariana has also made a name for herself in the world of fashion.
Her unique look has become iconic all over the world.
The pop star can seemingly do no wrong when it comes to fashion.
that level of fame now. Latex bunny masks, frilly pink frocks, luxurious fur jackets... You name it, she's worn it.
Until now.
Yep, Ariana has committed a crime so bad, that the fashion police may need to be called.
Well, I at least think it's bad...
Because, bizarrely, everyone else seems to be
loving
Ariana's
fashion blunder
.
In Ariana's recent Instagram selfie...
Another angle...
The last time I checked, Crocs weren't cool.
Or trendy. Or pretty. Or cute. Or anything remotely positive, for that matter.
But, now the Queen of pop has worn them...
Everyone wants a pair. Obviously.
People loved Ariana's suddenly-trendy Crocs.
Her loyal followers complimented her look, with one Instagram user writing, "Only you would make crocs look good," and another saying "Givenchy to crocs, look at the range."
And people have legitimately been buying Crocs...
thanks a lot @ArianaGrande i bought crocs today https://t.co/53liyQF7A4

— ♀️ (@♀️)1568162026.0
Just because Ariana wore them. The power of pop music, am I right?
This can't help but spring to mind...
But in this instance, it is more "I saw Ariana Grande wearing Crocs, so I bought Crocs."
This Twitter user made an excellent point...
sure ariana grande wore crocs but my mum has been wearing them consistently since 2009 so who's the real fashion icon

— mik 🐊 (@mik 🐊)1568326420.0
Does this mean
all
our Moms are now fashionistas?!
And some people couldn't help but think of the Crocs CEO...
imagine being the founder of crocs and going through like ten years of thinking you're ab to be bankrupt just to wa… https://t.co/LwaikxHjPx

— 𝔠𝔬𝔩𝔱𝔬𝔫 (@𝔠𝔬𝔩𝔱𝔬𝔫)1568132136.0
Because let's face it, he'll be having an absolute
field day
after all this drama, won't he?
And some pointed out the obvious...
ariana grande me wearing crocs wearing crocs with socks… https://t.co/NO3gSxCWPR

— lautarro (@lautarro)1568141759.0
How the heck does Ariana look so good in damn Crocs?!
That's enough fashion controversy for one day...
Or is it? Recently, Ariana revealed her real hair. Yes, shock horror everyone... Her massive and quite absurd looking ponytail isn't real. Keep scrolling to see her natural hair, which had everyone completely shook.