Ariana Grande has just announced that she is engaged to Dalton Gomez.
However while many congratulated Grande for the big news, many others roasted her for the ring.
Keep scrolling to see the post for yourself.
The Nickelodeon star-turned pop-powerhouse started performing on stage when she was a child, showcasing a musical talent from a very early age.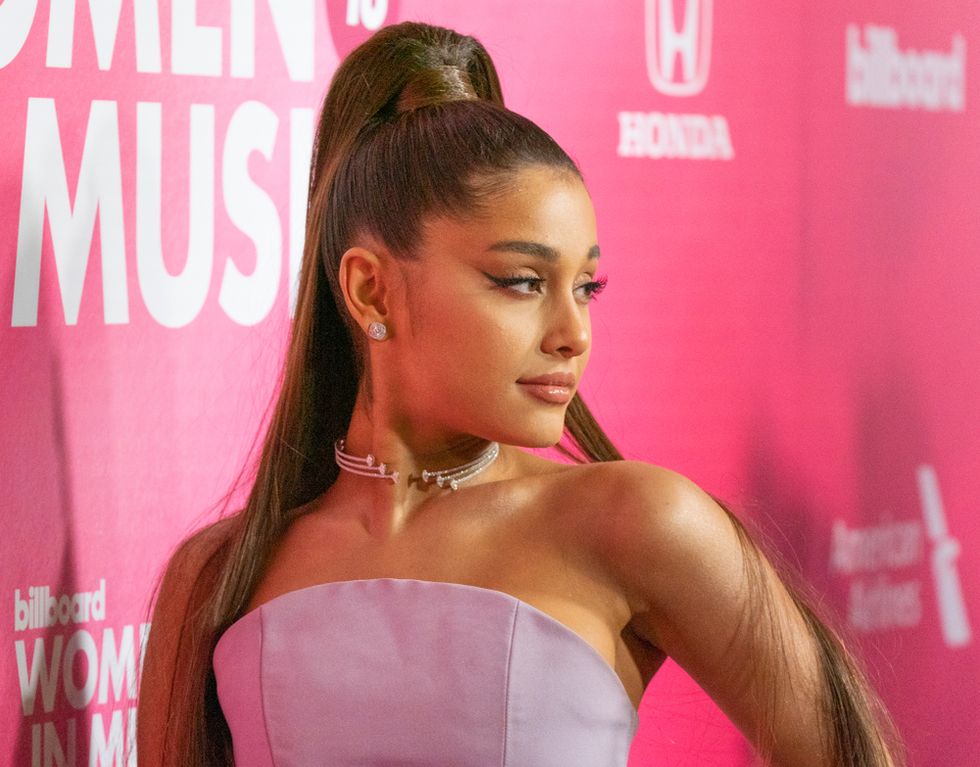 She's predominantly known as a singer, but she's also an actress, songwriter and, let's face it, an Instagram influencer of the highest degree. She puts the rest to shame!

Her roles in stage productions, along with a handful of small TV appearances, led her to land her breakthrough role…

Grande propelled into the public eye for her leading role in a very well-known kids show…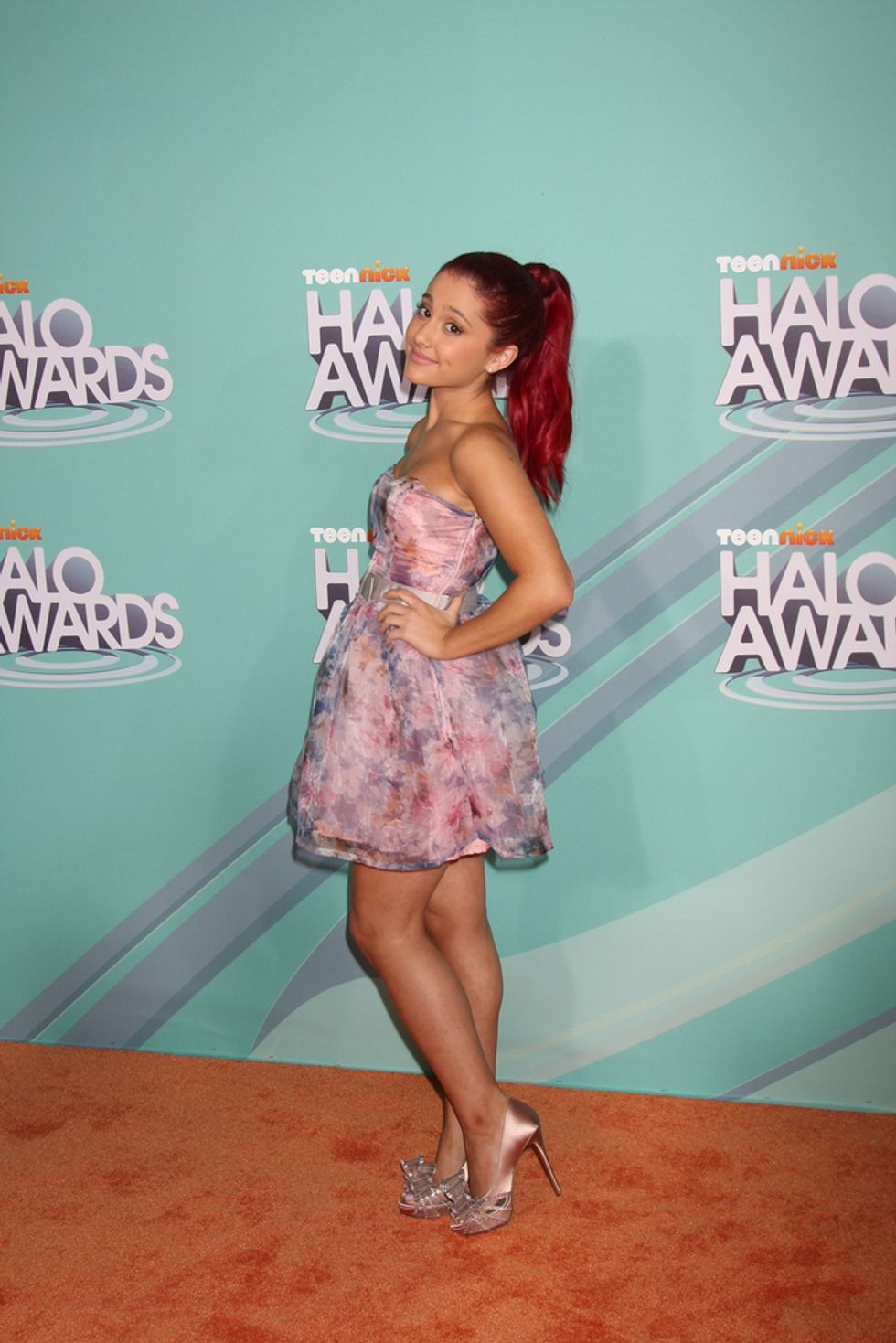 She starred as Cat Valentine in the Nickelodeon series Victorious from 2010 to 2013. Here she is in 2011 at the TeenNick HALO Awards.

She also starred in the spin-off series Sam and Cat.
Grande starred alongside Jennette McCurdy in the comedy, which chronicled the antics of roommates, Sam and Cat, who start a baby-sitting service to earn some extra cash. The show ran for one season, first airing in 2013.

Her debut album, Yours Truly, came out in 2013. Grande is known for having an amazing vocal range, comparable to Mariah Carey, and her music tends to be super catchy, R&B inspired pop.

Hits such as "Break Free," "No Tears Left To Cry," and "Side to Side," have received significant critical acclaim.

The songstress won the VMA for best new artist way back in 2013 and it has been a winning streak since, with the likes of 2 Billboard awards, 3 VMA's, and a Grammy under her belt, to name a few.

Grande went public with her romance with her "The Way" collaborator, Mac Miller, in August 2016.

"I respect and adore him endlessly and am grateful to have him in my life in any form, at all times regardless of how our relationship changes or what the universe holds for each of us!" Grande posted on Instagram.

He was just twenty-six years old. Since his death, Ariana has paid tribute to the late rapper on several occasions and described the grief as "all-consuming."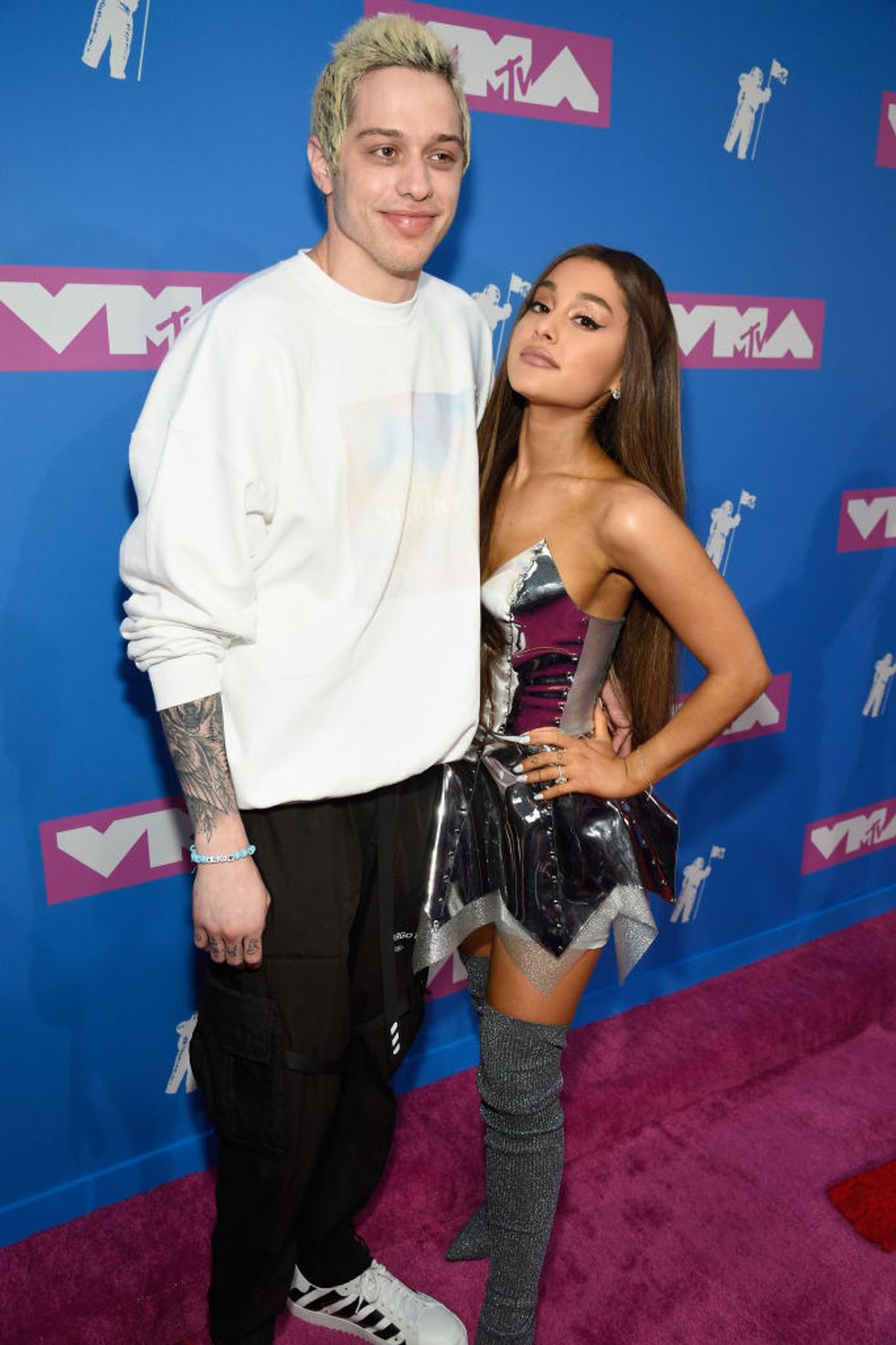 Ariana Grande and Saturday Night Live comic Pete Davidson had a whirlwind romance which began in May 2018. They were undeniably the love story of the summer.

They were the definition of adorable, with heavy social media PDAs, matching tattoos, a super-chill engagement story, and even a pet pig. Now, that's dedication.

The couple broke off their engagement and split up in October 2018, breaking the hearts of basically everybody on Twitter.

But at least it gave us this amazing bop.
What's better than Thank U, Next? The Thank U, Next video, of course. Grande took things to a whole new level with this catchy tune.

The success of the song, alongside her fourth studio album Sweetener, led her to being named Woman of the Year by Billboard.

Grande followed up Thank U, Next with another huge hit.
7 Rings, released in January, broke a ton of streaming records after its release – many of them previously set by Grande herself. Imagine being so talented that all you're capable of is breaking your own records?

Alongside a bunch of criticism for cultural appropriation, Grande potentially faced legal issues, as 7 Rings sounds not dissimilar to songs by a whole bunch of artists, including Soulja Boy.

Her fifth album, Thank U, Next, hit the charts with a bang. With that dollar rolling in, think will be the least of her concerns.

The star recently released a fundraising song "Stuck with U'" with Justin Bieber and she revealed her new beau during the music video of the track.

In a lowkey appearance at the end of the video where he can be seen dancing with her and kissing her.

And as she said nothing, it seemed that she was trying to keep it private.

Because of the online harassment, she has previously received.

Grande and Gomez are officially engaged!

Taking to Instagram, Grande wrote:
Forever n then some.


And according to sources close to the couple they 'couldn't be happier'.

Congratulations to the happy couple!

Let's hope their relationship lasts and that they have a happy marriage together!

Others have been roasting Grande for her new ring.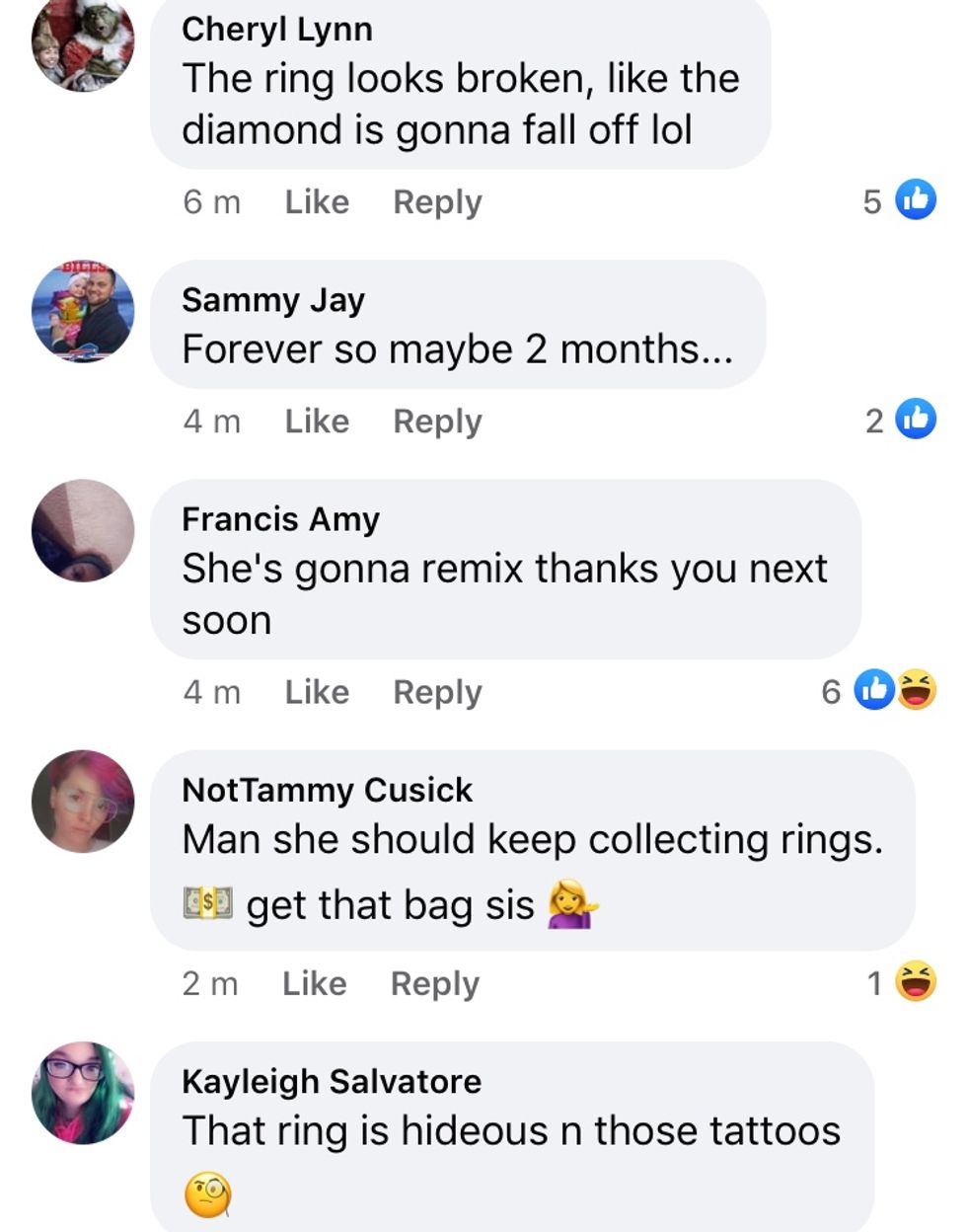 Why can't some people just be happy…