Internet sensations pop up left, right and center. From cute pets wearing hand-made sweaters all the way to kids in classrooms showing off their hidden talents. And just when you think you've seen it all, something new comes along but I bet you weren't ever expecting to see a baby version of Yoda.
What I'm about to introduce to you might change your whole perception of what you think is cute though. And an artist has taken it upon herself to reimagine Baby Yoda as all the iconic Disney princesses and we just can't get over it!
Keep scrolling to see the cutest fan art you will ever see...
Baby Yoda has become a pop culture phenomenon.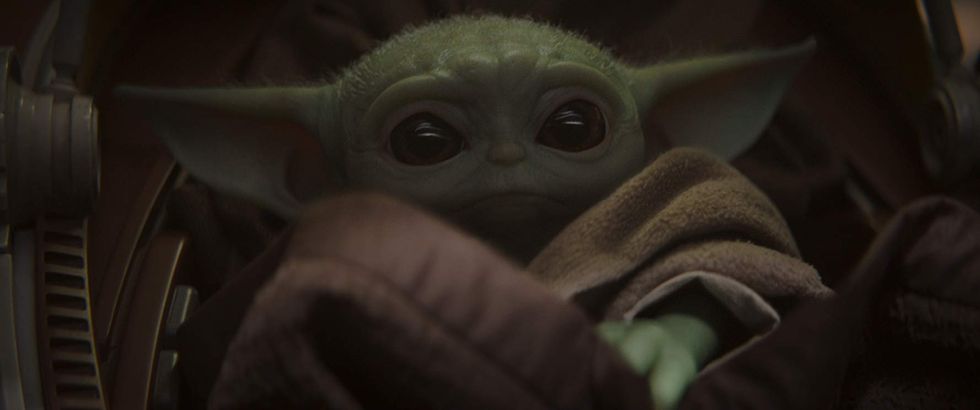 After making his debut in Disney's Star Wars spin-off series,
The Mandalorian
, it was clear that Baby Yoda was a stand out character.
Although he's actually called "The Child"...
But of course, the internet has fondly nicknamed him "Baby Yoda." This little cutie is the fifty-year-old version of the wise old Yoda we all know and love, and he is simply adorable.
Now, fifty sounds a little too old to be classed as an infant...
The real Yoda died in Return of the Jedi, at about nine-hundred years old so, while it may not seem it, fifty is pretty much newborn for this unknown, intergalactic species.
Baby Yoda has been the highlight of the series for many.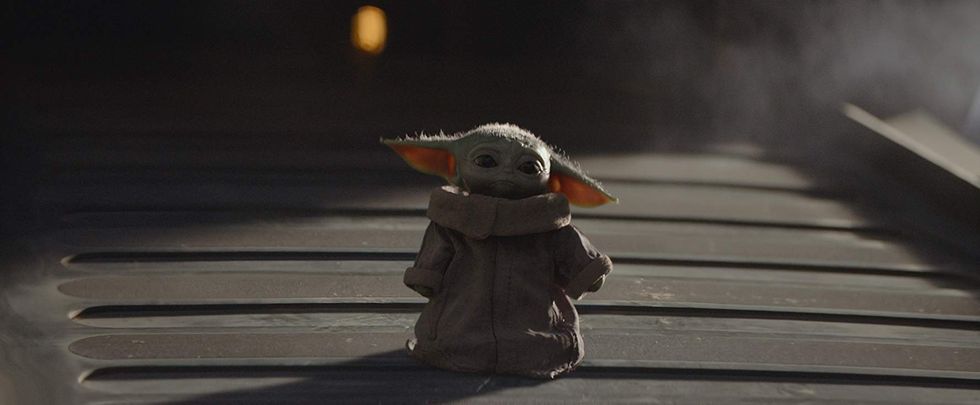 Soon after the show dropped, people flocked to Twitter to announce how they literally
cannot live without
 the adorable little creature.
He's become something of an internet sensation.
Baby Yoda saved my soul. https://t.co/RxfVQar7rf

— HousewiththeBlackDoor (@HousewiththeBlackDoor)1574092190.0
The little guy has won over the hearts of 
Star Wars
 fans.
And, like these things always do...
I love baby yoda so much so can we start a baby yoda memes thread? Ready go! https://t.co/wnPqfaVuT1

— ᑕOᑎᗯᗩY T!TTY🦬 (@ᑕOᑎᗯᗩY T!TTY🦬)1574919826.0
Baby Yoda quickly became one of 2019's biggest memes.
He's just too cute...
Where can we get one of our own?!
And he's about to get even cuter!
Because I think we all need some #babyyoda right now. #starwars https://t.co/SMrTiN3cfS

— Lacey Gilleran (@Lacey Gilleran)1580819755.0
A writer and artist named Crystal Ro decided to reimagine the adorable little creature as iconic Disney princesses and we just can't get over them! Check them out!
1. Baby Yoda as Aurora.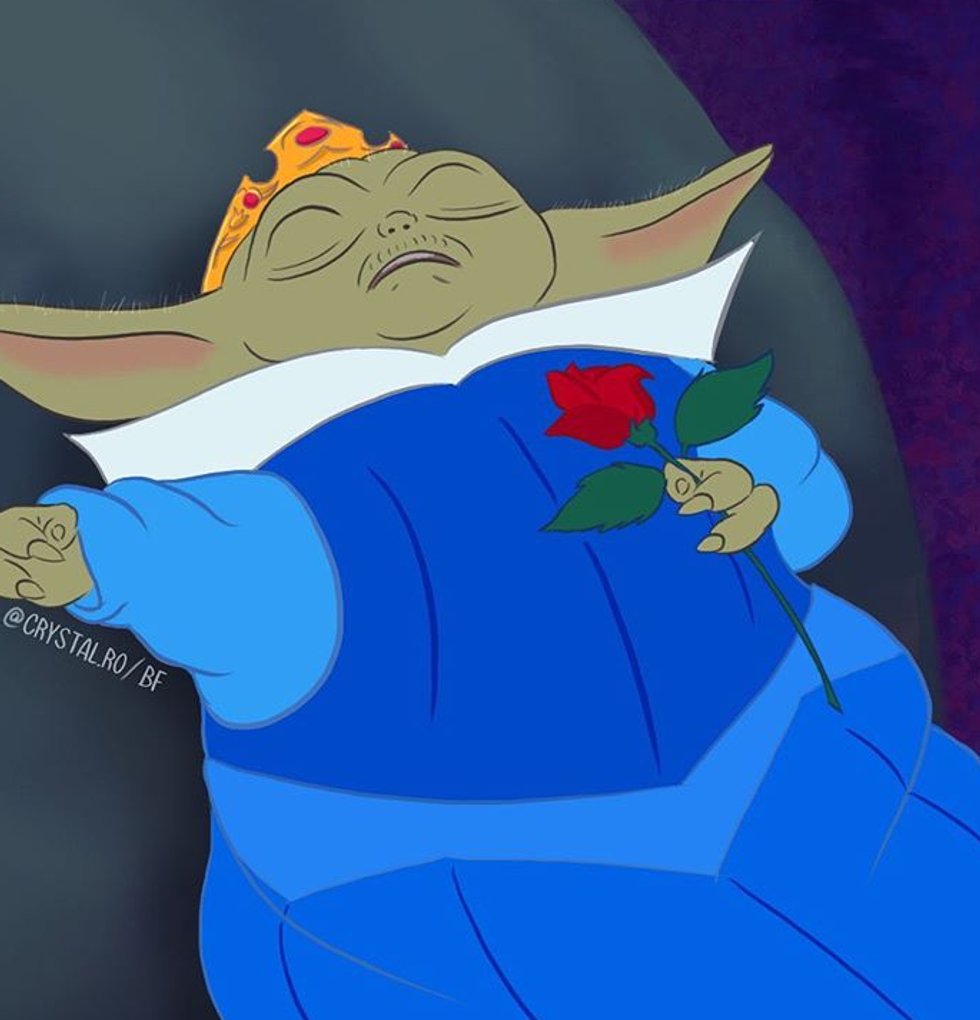 It's the fact that he's clutching a rose that adds to the cuteness.
2. Baby Yoda as Tiana.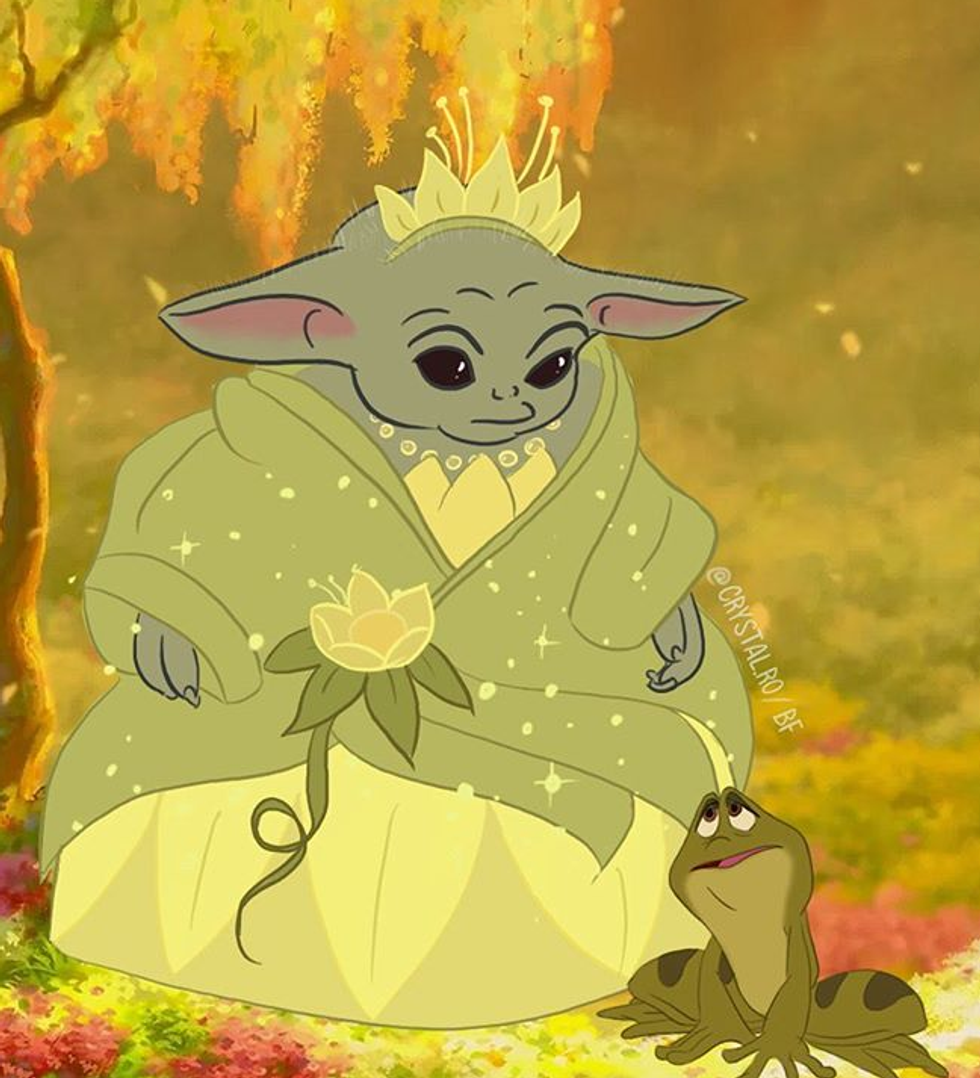 The Yoda and the Frog
... I'd watch it.
3. Yoda and Snow White.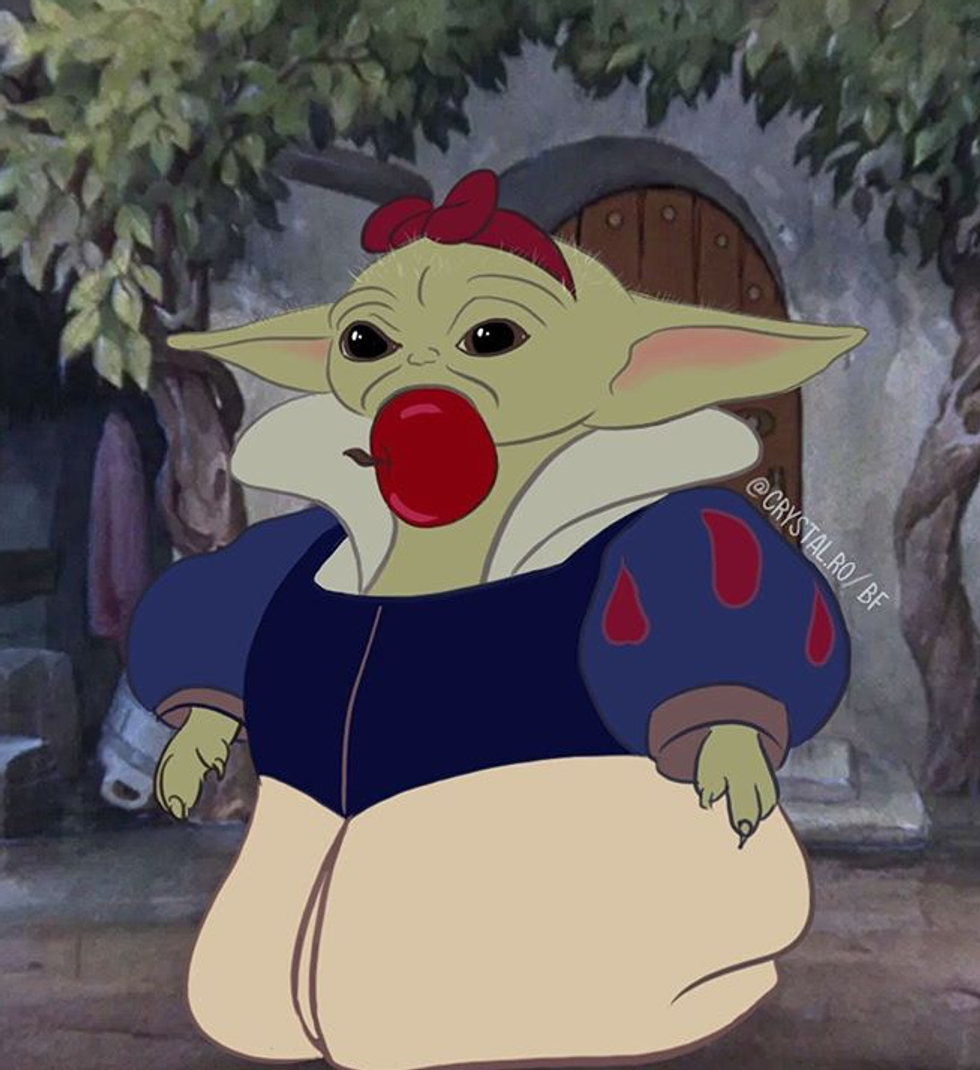 Crystal really has an eye for detail. That bow just pulls everything together.
4. Yoda as Mulan.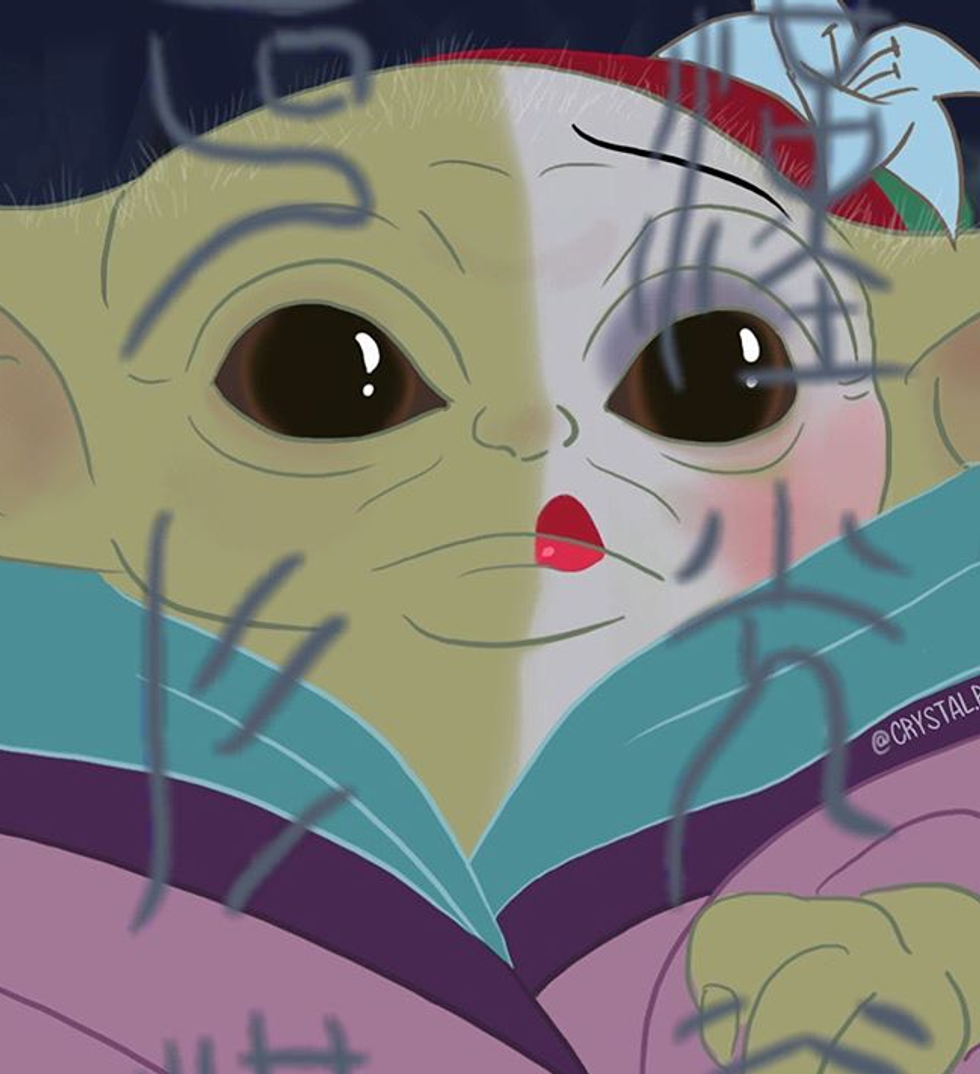 "The flower that blooms in adversity is the most rare and beautiful of all."
5. Yoda as Ariel.
I didn't know Yoda could swim...
6. Baby Yoda as Pocahontas.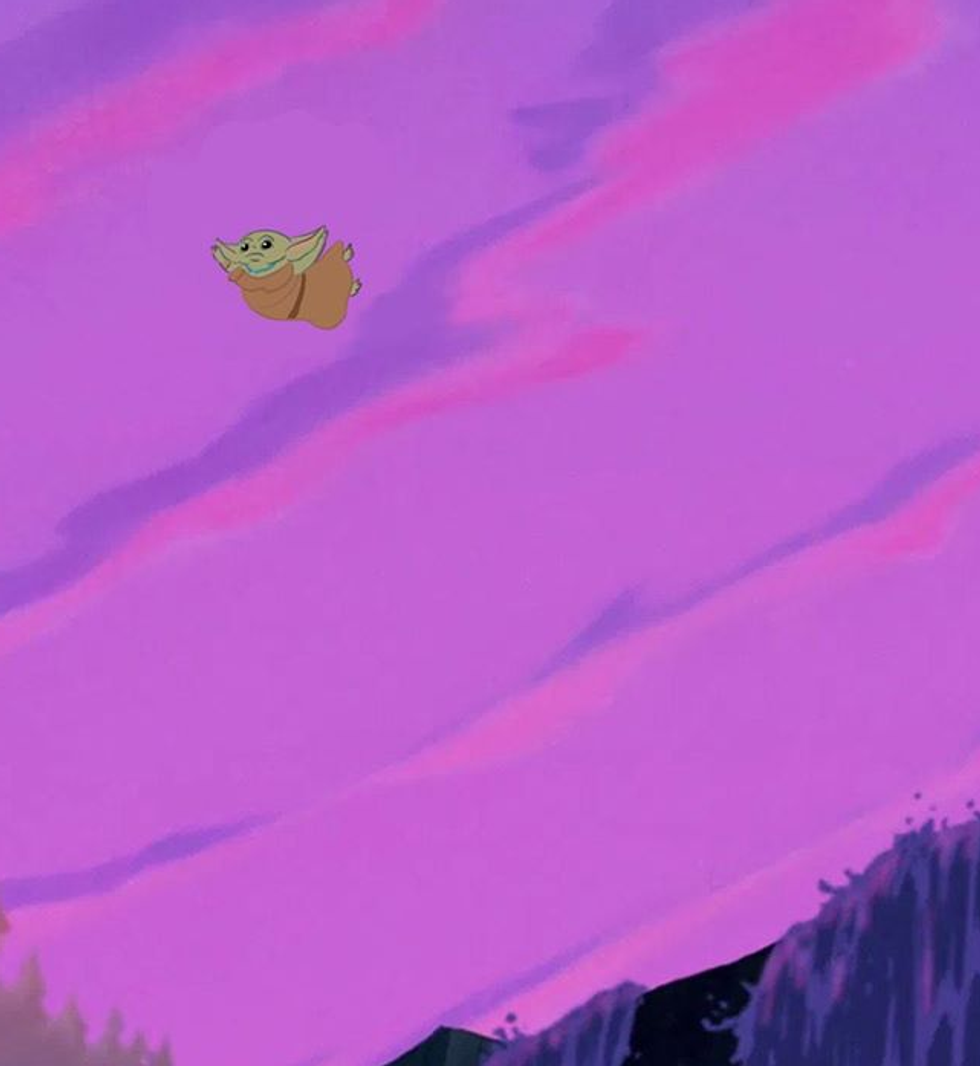 Look at the guy fly!
7. Baby Yoda and Jasmine.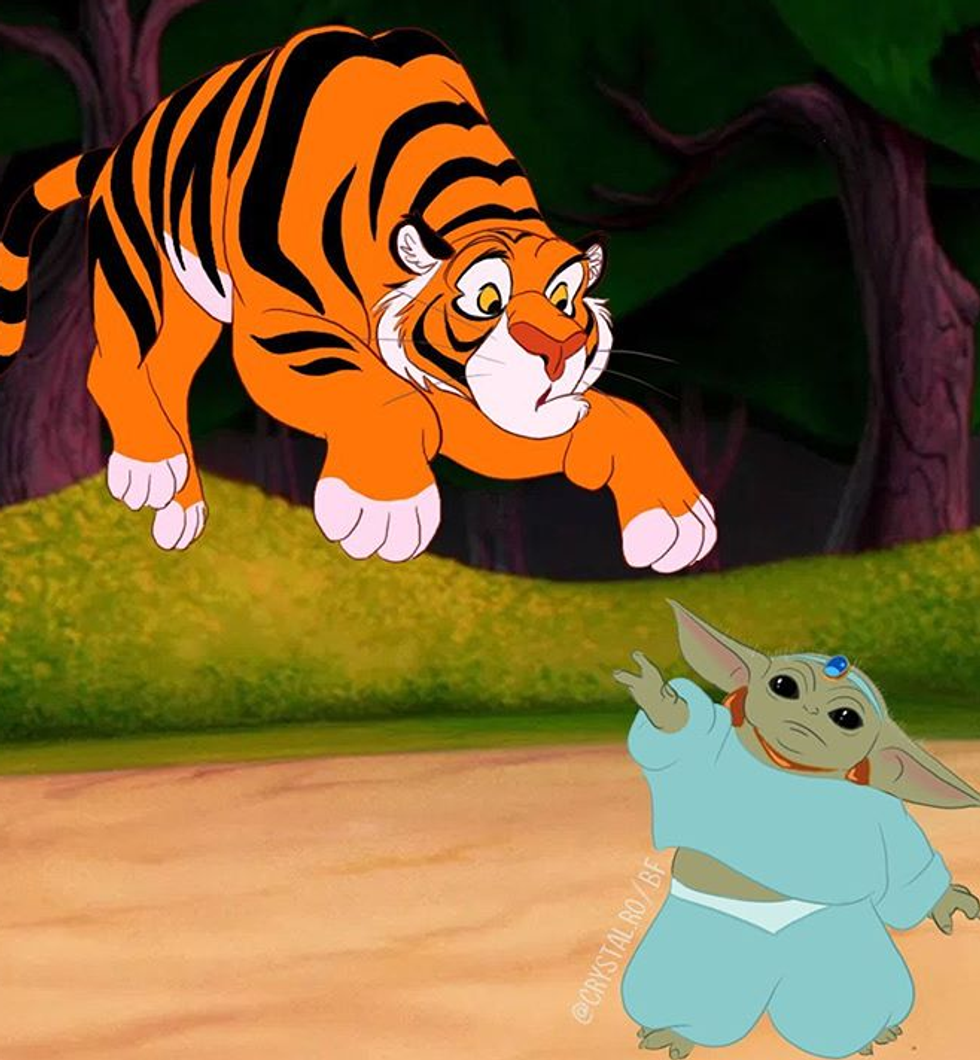 It's a whole new world for Yoda.
8. Baby Yoda as Belle.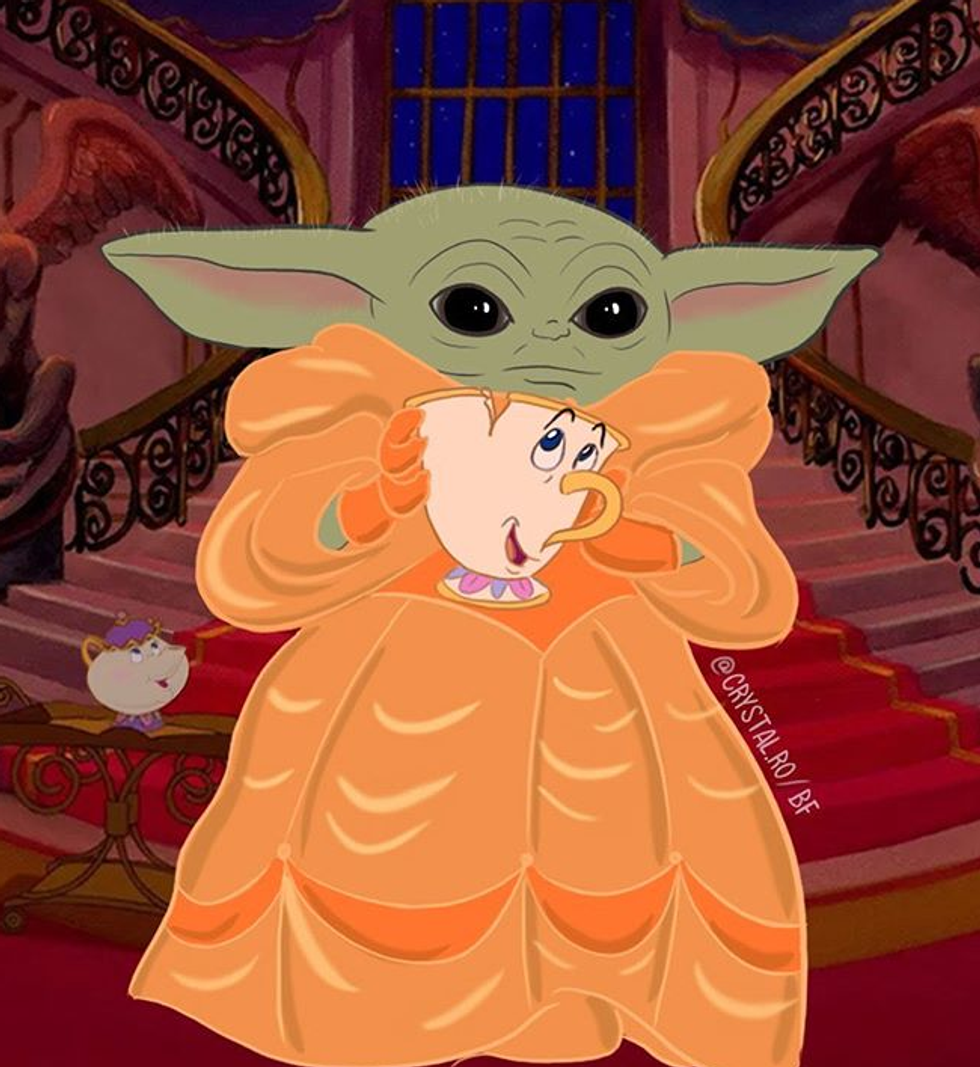 I mean, yellow really brings out his eyes.
9. Baby Yoda and Cinderella.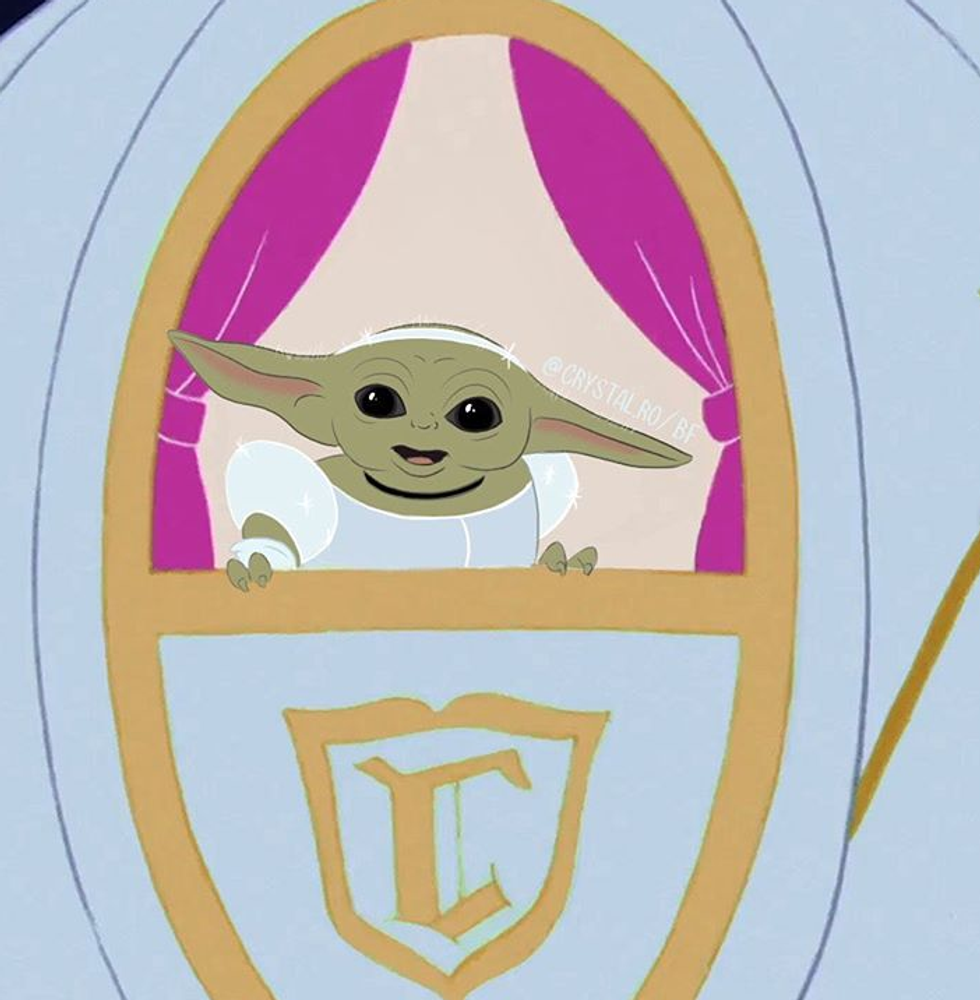 Now how could anyone ever resist that smile?
People can't help but gush over Baby Yoda.
I mean, did you ever think Baby Yoda would look so graceful in a crown and ball gown? Me neither, but hey, we learn something new every day!
This artist has also ventured out further by reimagining Keanu Reeves as Disney princes!
Keep scrolling to check them out...
I can assure you, you'll adore Keanu Reeves more after you've witnessed him in the role...