If there's one thing you can always count on Game of Thrones for, it's subverting any viewer expectations. From that moment at the end of season one onward, we have all known that the writers of the epic aren't afraid to throw something controversial into the mix. Where other shows tend to be formulaic and cater to what the viewer wants, Game of Thrones dances to the beat of its own drum.
Nowhere has this been more apparent, though, than in a certain scene from the very latest episode. Viewers around the world looked on, shocked, as fan-fave Arya Stark got into a totally unexpected - and potentially, kind of weird - situation. It's one of the most divisive scenes of the series in recent history, and you better believe the internet had something to say about it. We've got the inside scoop, plus all the best of the internet's reaction to the shock sequence right here.
Game of Thrones is nothing short of a cultural phenomenon.
What was initially seen as a somewhat niche fantasy television show has seemingly taken over the world, with everyone having an opinion on the series.
The show takes place in the fictional country of Westeros.
Although there are parallels between the Game of Thrones world that are reminiscent of medieval history, there are also fantastic elements like, say, dragons.
The show depicts a battle between contenders for the Iron Throne.
There are many who claim they have a blood right to rule over the seven kingdoms - and as we approach the show's conclusion, everyone's wondering who will win the game.
One of the reasons for the show's success is its excellent characters.
And one particular fan favorite is Arya Stark. The younger of the Stark daughters, Arya has proud Northern heritage and a serious propensity for (justified) violence.
Arya is played (excellently) by Maisie Williams.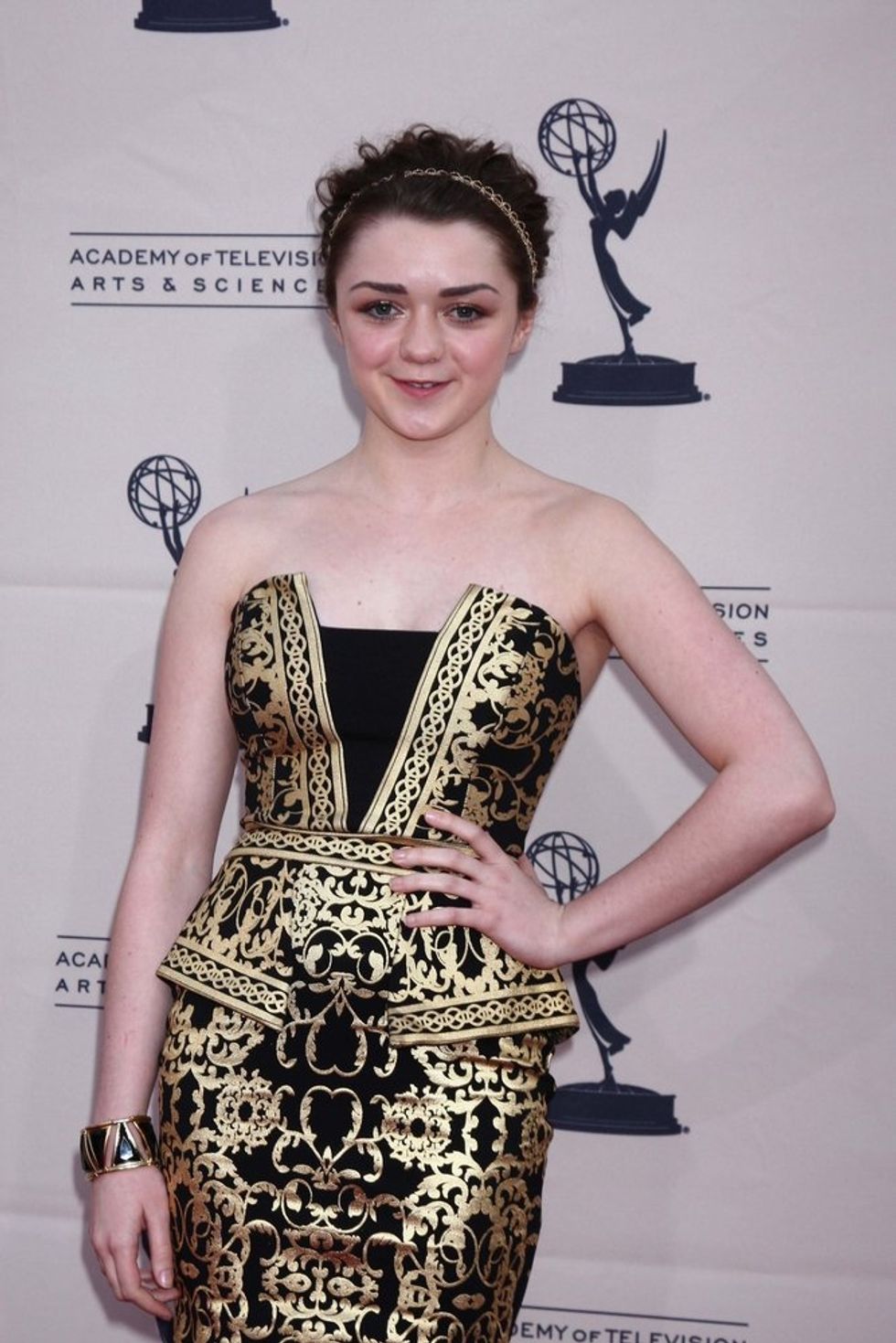 via: Shutterstock
The actress, from Bristol in England, was cast in the role at just twelve years old. She's now twenty two.
Arya is truly an excellent character.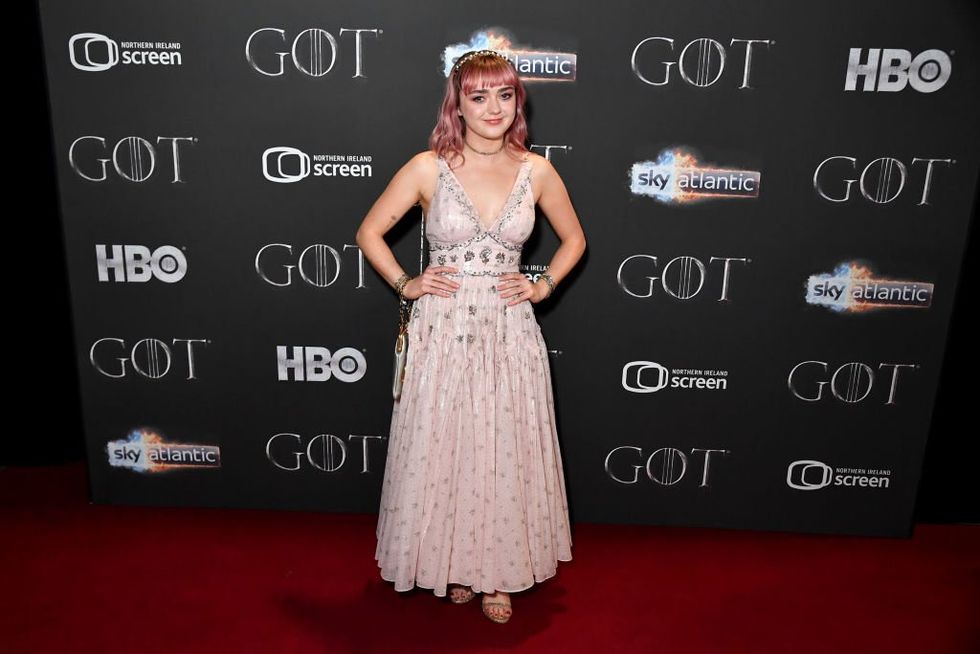 via: Getty Images
She's a young woman who has managed to survive against the odds in one of the most dangerous climates imaginable.
Williams is also pretty popular.
She has a seriously fun web presence, and her close friendship with fellow actress Sophie Turner is, quite simply, goals.
Arya started the series as a privileged child.
She was a young Lady, living in the house of Winterfell - although it was clear Arya always longed for something more.
Subverting gender expectations was Arya's M.O.
She was particularly keen on learning how to fight with a sword, in spite of that being far from expected from a noblewoman in training.
Over the course of the series, Arya has not had an easy time.
She's spent a good proportion of her Game of Thrones journey living a wandering, itinerant life, with danger lurking at every turn.
But somehow, she's managed to survive.
And going in to the eight season, it seemed like Arya was potentially stronger than ever before.
Towards the start of Arya's dangerous journey, she crossed paths with another major player.
She ended up spending some time traveling with a lowly blacksmith named Gendry - who was actually the only true heir of King Robert Baratheon.
The pair struck up a real bond.
And although they ended up parting ways, it was clear there was true affection between the two.
Many truly loved their relationship.
In a world where almost everything seems to be done with an ulterior motive, it seemed like Arya and Gendry just plain old cared for each other.
Oh, and there was something else, too.
Fans noticed that Gendry (played by Skins star Joe Dempsie) was unmistakably, extremely hot.
Though the pair met when Arya was a kid, they're both adults now.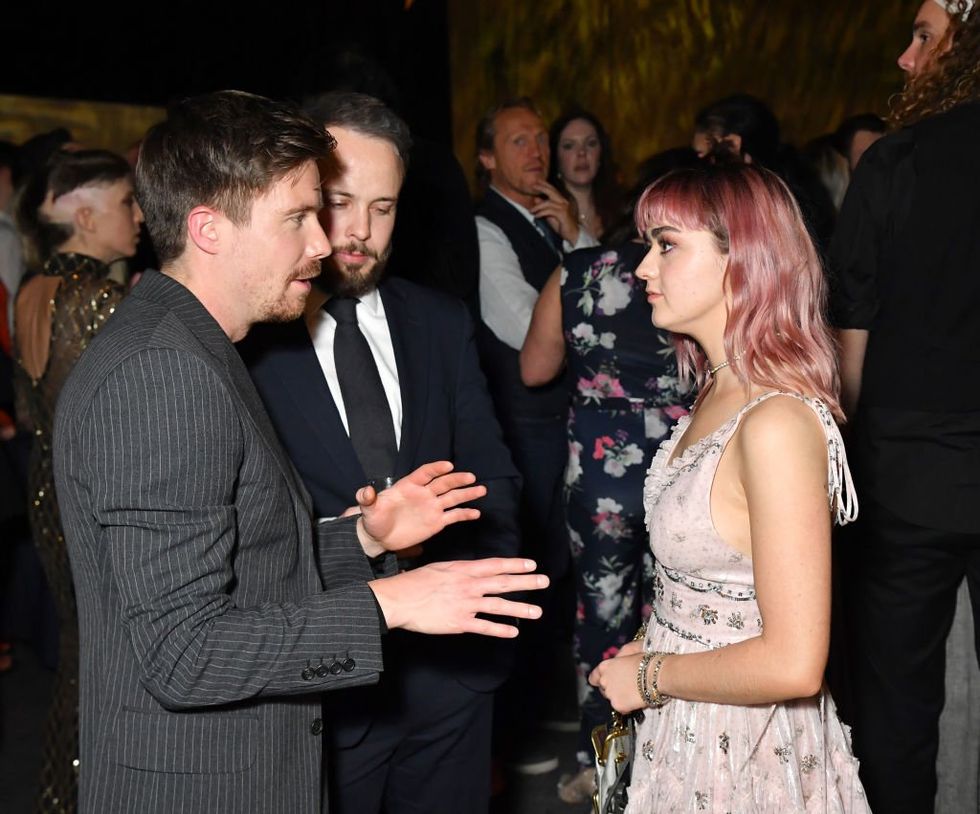 via: Getty Images
Here are actors Dempsie and Williams hanging out at the Belfast premiere of 
Game of Thrones 
season eight.
The the series, the pair are finally reunited.
find yourself a partner who looks at you the way arya and gendry look at each other throwing big ole fuckin knives… https://t.co/tdeNtRpzDN

— emma lord (@emma lord)1555895542.0
And many noticed something ... electric about the pair's second meeting. There seemed to be an unmistakable chemistry between the two.
Their scenes seemed laden with sparks.
Get it girl #GameofThrones https://t.co/jANdQn8GN7

— Sophie Vershbow (@Sophie Vershbow)1555895261.0
And many suspected that the pair had more in common than just a love of fine weaponry.
People could cut the tension with a knife.
The coy flirtiness between the two may not have been conventional - but that's why we love both these characters so much!
The majority were willing something to happen.
Me watching Gendry and Arya have a conversation: #GameOfThrones https://t.co/Up1YTiDHRK

— Biscuit! (@Biscuit!)1555896013.0
The fact that these characters were separated, and had been through so much, only to return to one another does seem undeniably romantic.
Fans noticed something else, too.
Arya is often seen as harsh, spiky or difficult to get along with. But when sh'es with Gendry, all that seems to fall away.
Also, have you seen Gendry?
We couldn't imagine Arya with anyone else - especially when you see his rippling muscles and adorable smile.
And it seems Arya has noticed, too.
#GameofThrones Arya when Gendry smashed that axe into some wood. https://t.co/2qky7aIknH

— Annalisa Nicole 🌙 (@Annalisa Nicole 🌙)1555895851.0
For these two, talking about battles and weapons is just another form of flirting - a sure sign they're a match made in heaven?
It seemed Gendry was feeling it, too.
Arya: I know death, it has many faces... I look forward to meeting this one #GameOfThrones Gendry: https://t.co/eTfErXxqhv

— Book of B10 (@Book of B10)1555895784.0
He was suitable impressed by the huge amount of badass behaviour Arya has been up to since he last saw her.
The viewers were into it.
Gendry and Arya out here VIBIN https://t.co/CI2zwaVOir

— Kate Halliwell (@Kate Halliwell)1555895526.0
For two characters who have been through so much horror, seeing them experience a moment of happiness was great news.
So when Arya asked the big question, we all waited with bated breath.
Clearly, Arya was curious about experiencing romance before she went into a battle she may very well lose - and Gendry was the only man for the job.
And then, it all happened.
when arya ditched the hound to go spend her potential last hours banging gendry https://t.co/IpjNKCNI3Q

— Veronica McCann (@Veronica McCann)1555899423.0
Although there were some who were dubious about the pairing, the majority of 
Game of Thrones 
fans were jumping for joy.
Although some had worries about the future.
Arya and Gendry's relationship gonna be WILD when she starts swapping faces https://t.co/LhyBRC7adW

— mose (@mose)1555899151.0
One of Arya's greatest talents is her ability to switch out her face - which could make for some interesting encounters for Gendry to have to deal with!
And though some found the scene uncomfortable and unnecessary, most of the world ship this GoT pairing.
Here's a fan made video of their story so far, including last night's steamy scene.
So, does this mean a happy ending?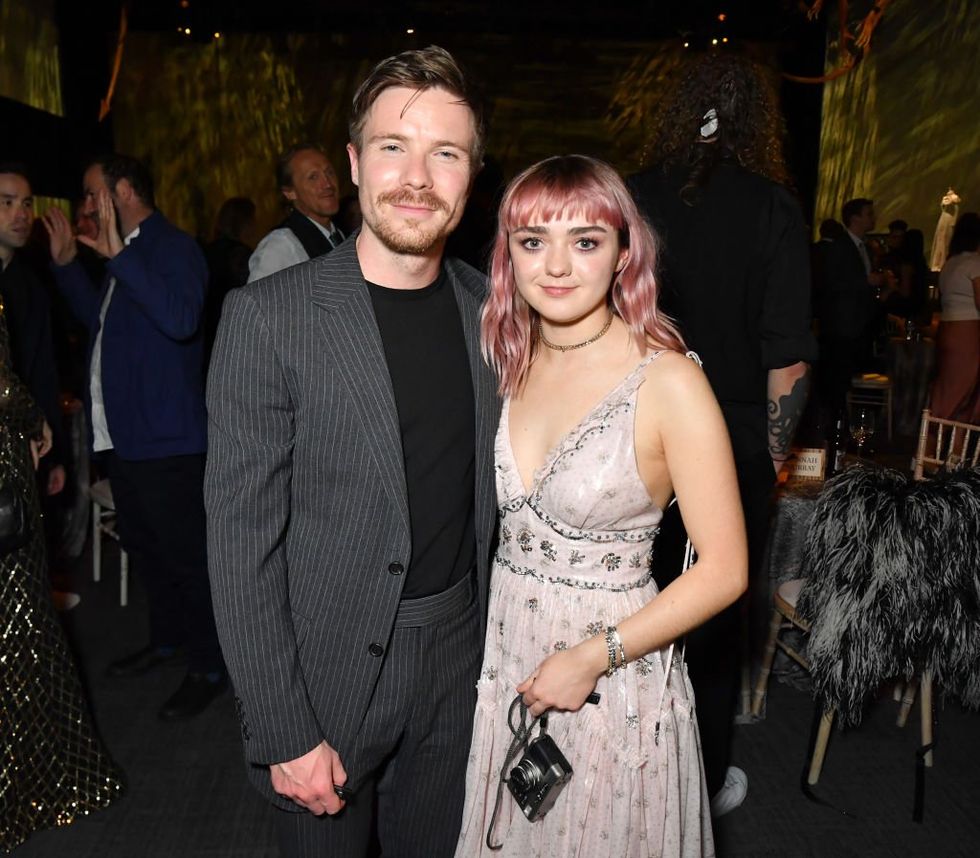 via: Getty Images
We're hoping so! If anyone deserves it, it's surely Arya and Gendry. Our hearts are melting!