The fourth Avengers movie and the twenty-second Marvel Cinematic Universe release overall, Avengers Endgame, was released this year. And it's safe to say that the movie is a pretty big deal, providing the epic conclusion to the decade-old story that millions had been waiting for.
Because the movie is part of such a long and complex storyline, many fans have already pointed out callbacks to prior films.
But now a newly released scene has got all MCU fans right in the feels. The clip, released on Disney+, shows Tony Stark meeting his grown-up daughter (played by a surprisingly famous face). And, warning: it's not for the faint of heart. Sob.
The Avengers is one of the most popular film franchises of all time.

via: Shutterstock
It takes place in the wider Marvel Cinematic Universe and focuses on a team of superheroes set on saving the world.
There have been 4 movies in the franchise.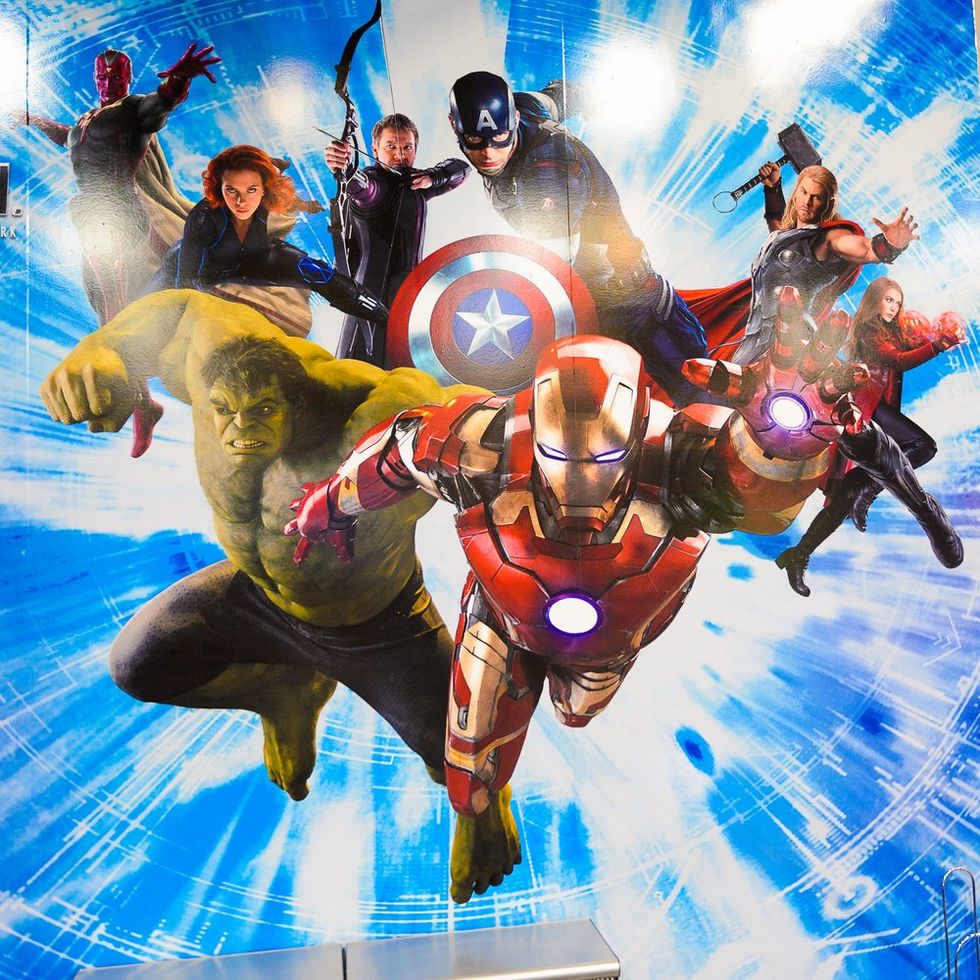 via: Shutterstock
The first was 2012's 
The Avengers, 
which was followed by 2015's 
Age of Ultron 
and 2018's 
Infinity War. 
This year, the fourth film in the franchise premiered.
Titled Avengers: Endgame, it promised to be the final installment of the Avengers story, drawing the plot to its epic conclusion.
In the movie, the team of Avengers comes together for a final time.
Their goal (or "endgame") is to undo the damage caused to the universe by Thanos during the Infinity War.
It's safe to say that fans were excited.
Seeing all these excellent characters together again - and finally getting a conclusion to their storylines - meant that the film had a lot of hype surrounding it.
Since it was announced in 2014, fans have been getting excited.
And with good reason. The movie reportedly had a budget of over $300 million - making it one of the priciest movies ever made.
And fans were not disappointed.
The movie was released to massive critical and commercial acclaim and it's broken a ton of box office records. In its first weekend, it grossed $1.3 billion worldwide, making it the highest-grossing movie of the year.
Which means you've probably already seen it.
But if you haven't, consider this fair warning - there are a lot of Avengers: Endgame spoilers coming up, so look away now if you don't want to know!
Fans were super into the movie.
#AvengersEndgame dir. Joe and Anthony Russo. -A slow build in the first hour that pays off wonderfully. -Plenty o… https://t.co/j87NoUVWbA

— Alex Martinez (@Alex Martinez)1556338845.0
There are many things that make it so great - in particular the amazing acting performances. However, there was one thing in particular that fans pointed out.
The movie offered a lot in the way of callbacks.
"Your dad liked cheeseburgers, too." #AvengersEndgame #Callback https://t.co/iiW68jsq4A

— shut up, josh (@shut up, josh)1556634313.0
It cleverly references not only the previous 
Avengers 
movies, but other films in the Marvel Cinematic Universe.
It seemed like the movie was made with fans in mind.
Not a Spoiler. If you were wondering what the sound in the end credits of the movie was, it was this - a callback t… https://t.co/QTpXB65K8f

— 🏴‍☠️Nasdorachi🏴‍☠️ (@🏴‍☠️Nasdorachi🏴‍☠️)1556659522.0
Every decision - from the costumes to the plot - seems to have been made incredibly thoughtfully, to make the viewing experience as layered as possible.
Some thought that even the music was a callback.
#AlanSilvestri's score to #AvengersEndgame CANNOT be talked about enough. Part callback, part experimental, all ele… https://t.co/iJ50zzLPhU

— Mike Reyes (@Mike Reyes)1556287721.0
The fact that the filmmakers deliberately made the film so entrenched in Marvel lore showed they were dedicated to making a movie 
for 
the fans.
Although not everyone was into it.
Some viewers thought that the film pandered too much to the audience, relying on fan service to carry the plot and create buzz.
But we think it's awesome!
But now a newly released scene from the movie has the whole internet feeling emotional.
And now, months after the movie's release...
via: Disney
We've been blessed with a whole bunch more 
Endgame 
content, courtesy of new streaming service Disney+.
And there's one scene in particular that has the entire fanbase talking.
Or should that be sobbing? As if we weren't emotional enough about the movie. We're only just over that ending, Marvel!
The fate of Tony Stark (aka Iron Man) is still a sore subject for many.
His sacrifice of himself in order to save the universe by destroying Thanos still gets us teary-eyed today.
But this new scene?
Boy, oh boy. All we have to say is prepare to reach for the tissues.
Because that final Stark scene?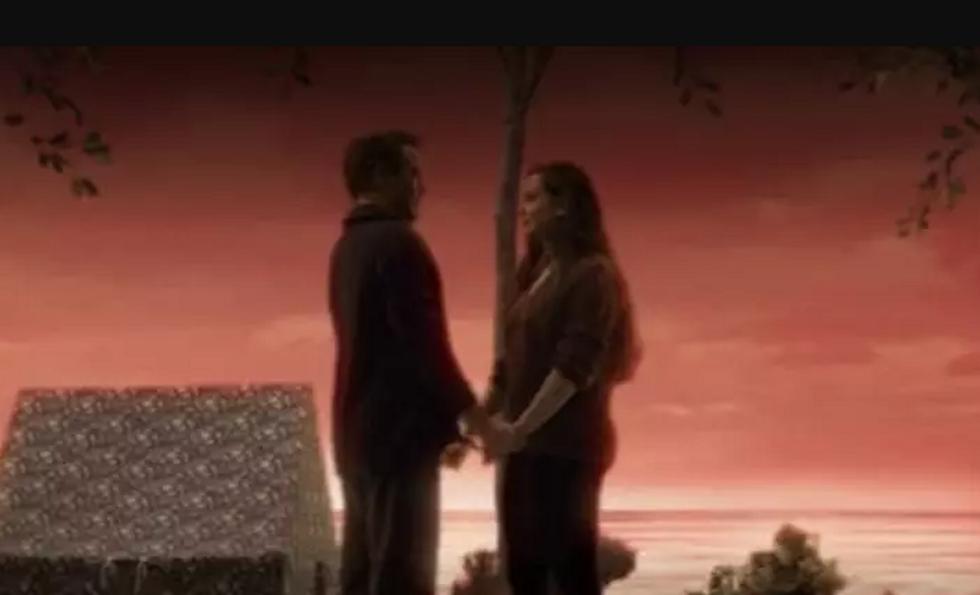 via: Disney+
It wasn't supposed to be the last time we saw the hero. In fact, the original cut of 
Endgame 
included a metaphysical trip.
And there, Stark meets a surprisingly famous face.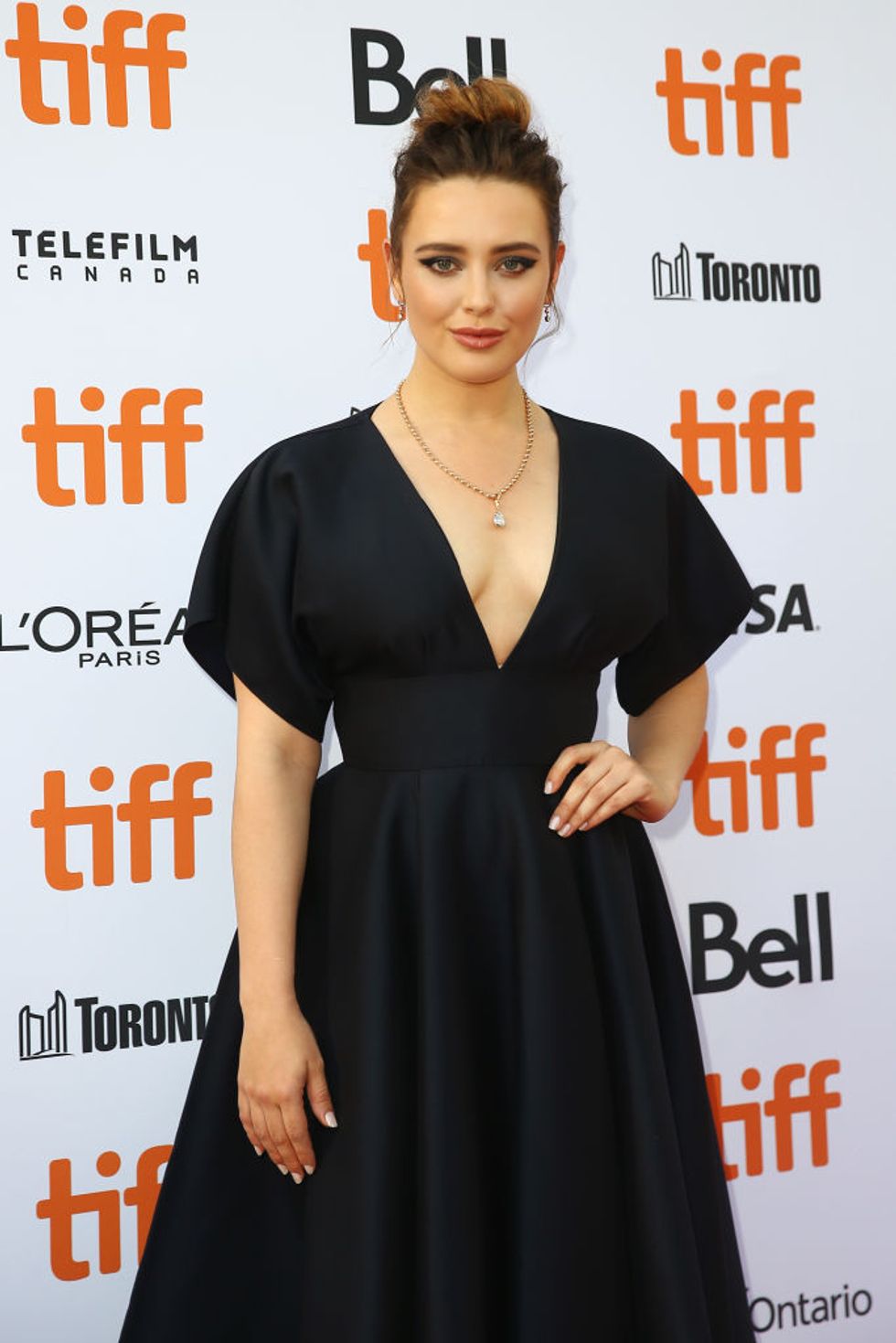 via: Getty Images
The scene takes place between Stark (played by Robert Downey Jr.) and Katherine Langford.
Langford is a relatively new star.
But you probably best know her for her starring role in the first series of Netflix smash, 13 Reasons Why.
Following Stark's heroic sacrifice ...

via: Marvel
He is transported to the world beyond ours - sort of the MCU's version of heaven.
And there's he has an emotional reunion.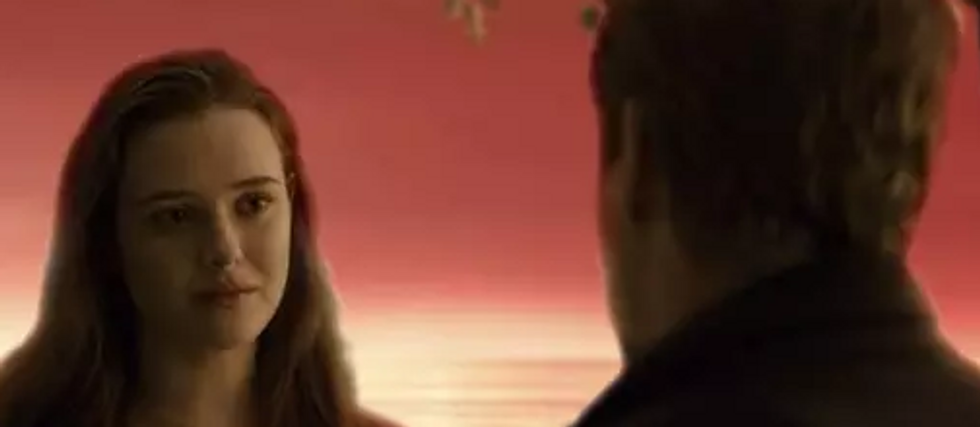 via: Marvel
Because in the metaphysical world, Stark meets the grown-up version of the daughter he shared with Pepper Potts, named Morgan.
The Infinity Stones allow the two to meet up and have a chat.
And during their reunion, Morgan tells Stark what every dad would want to here - that she manages to grow up safe and happy.
It's really emotional stuff.
Particularly from Tony Stark, a character who's usually more sarcastic and deadpan.
Emotional stuff, right?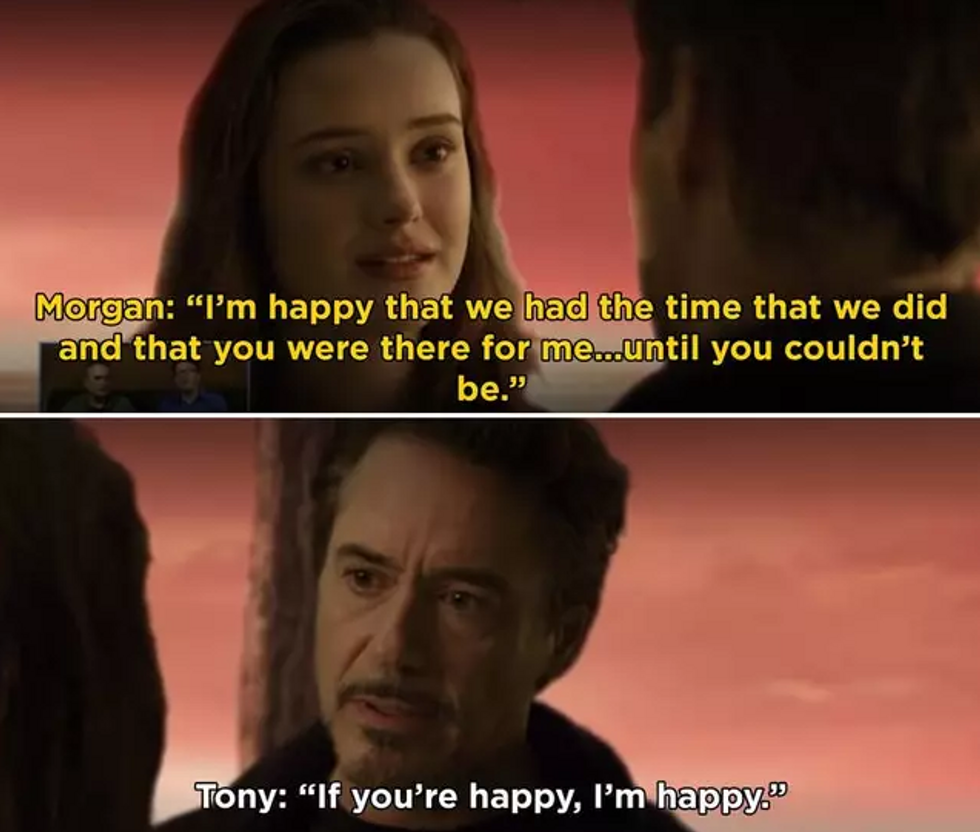 via: Marvel
Morgan then tells her dad she loves him, to which he responds, "I love you, 3000." We're not crying, you're crying.
You may be wondering why this scene wasn't included in the final cut of the movie.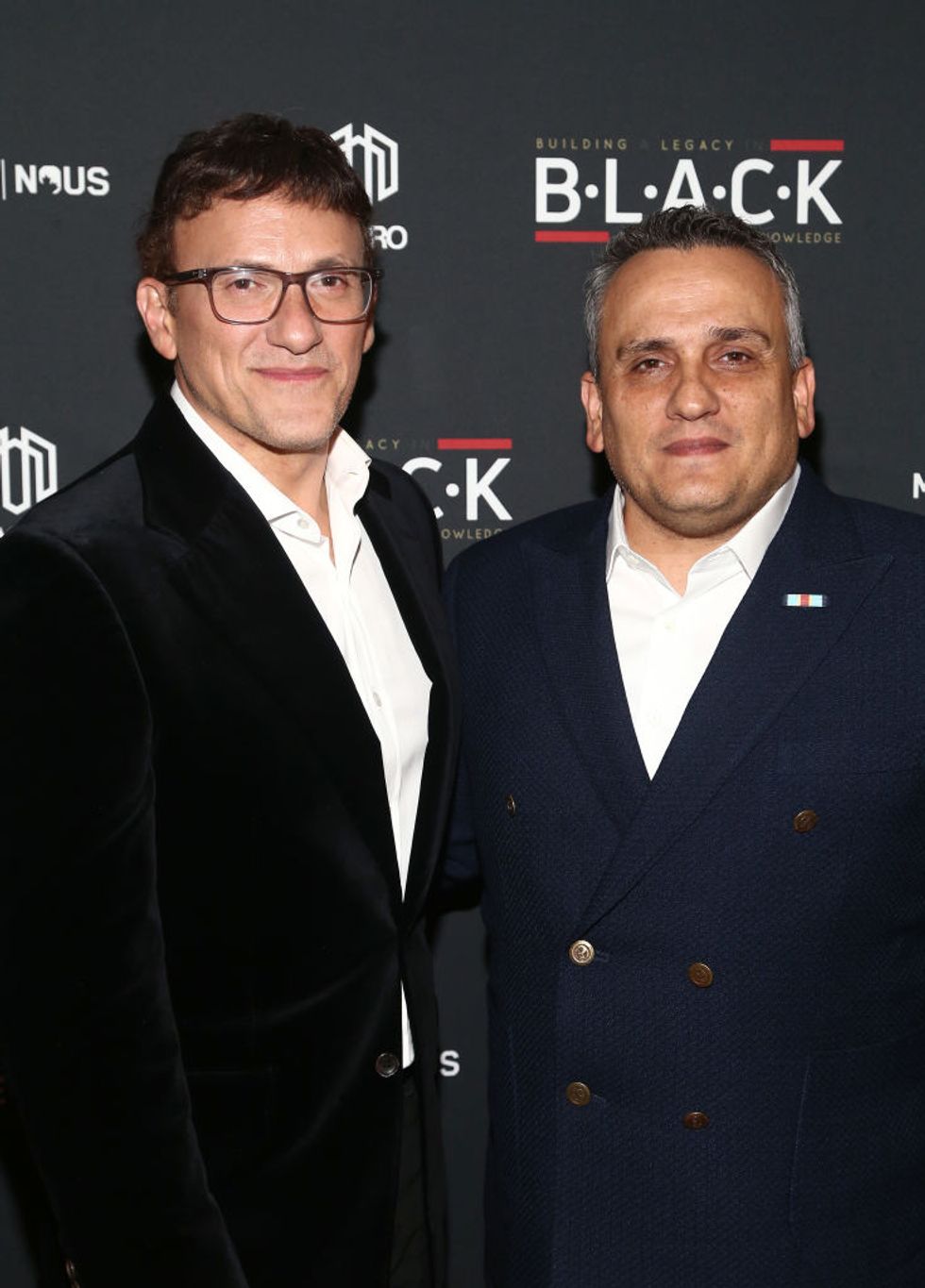 via: Getty Images
Directors Joe and Anthony Russo explained in the commentary that they felt the scene was "too similar" to the following eulogy scene.
They claimed it "ground the movie to a halt."
"Because this adult version of Morgan, his daughter, was never in the film, as we would watch it in post we started to feel like we didn't have a lot of emotional connection, even though this is a wonderful actor, to the character because we'd never seen her before."
But for fans of the franchise ...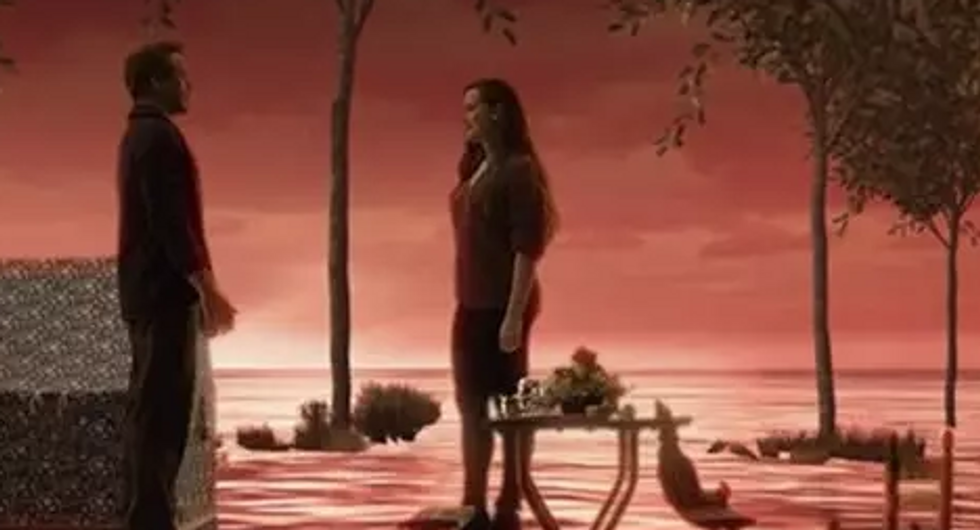 via: Marvel
The scene is absolutely a must-watch.
The scene is viewable now on Disney+.
As if you needed another excuse to sign up to the platform. Want to know more about Disney+? Scroll on for the full list of shows and movies - it'll blow your mind.