A mom has shared the moment her 11-week-old baby hears her voice for the first time.
Keep scrolling to see the adorable video...
A video has melted the hearts of the internet this week.
It may just be the cutest baby vid we've ever seen.
Because it shows the moment this baby hears for the first time.
Tiffany Wroe filmed the moment her son, Saul, heard her voice for the first time.
Saul was 3 months old when his hearing aid was fitted.
And his reaction to his parents' voice was just heart-melting ...
He's clearly overwhelmed with emotion.
It's like he knows how important the moment is...
Saul was born with moderate-severe hearing loss.
But with the help of doctors, was able to hear his parents' voices ...
Did you know that here in America, approximately 1 in twenty people are deaf or hard of hearing?
via: Getty
And in the United Kingdom, around
11 million people
are currently deaf?
Being hard of hearing is a lot more common than you would think...
via: Getty
And people who are deaf are more than capable of living normal and healthy lives.
And that is mostly thanks to sign language.
Sign language is basically the language that uses the visual-manual modality to convey meaning to deaf people.
It is known as ASL (American Sign Language) here in America...
And in the U.K. deaf people use BSL (British Sign Language).
Even though sign language is an incredibly effective way of communication...
via: Getty
The majority forget that it's
actually
a language and it isn't very popular amongst people intact with their hearing.
This sadly makes day-to-day life quite difficult for deaf people...
via: Getty
Whether that's trying to speak to someone in a grocery store or trying to ask a stranger for help... it's almost impossible to communicate to a deaf person without having knowledge of sign language.
Many forms of further education offer lessons in sign language...
But here in America and in the U.K. learning sign language isn't compulsory to a child's education.
But for some, sign language isn't an option.
via: Getty
Like babies, for example ...
As Tiffany Wroe understands.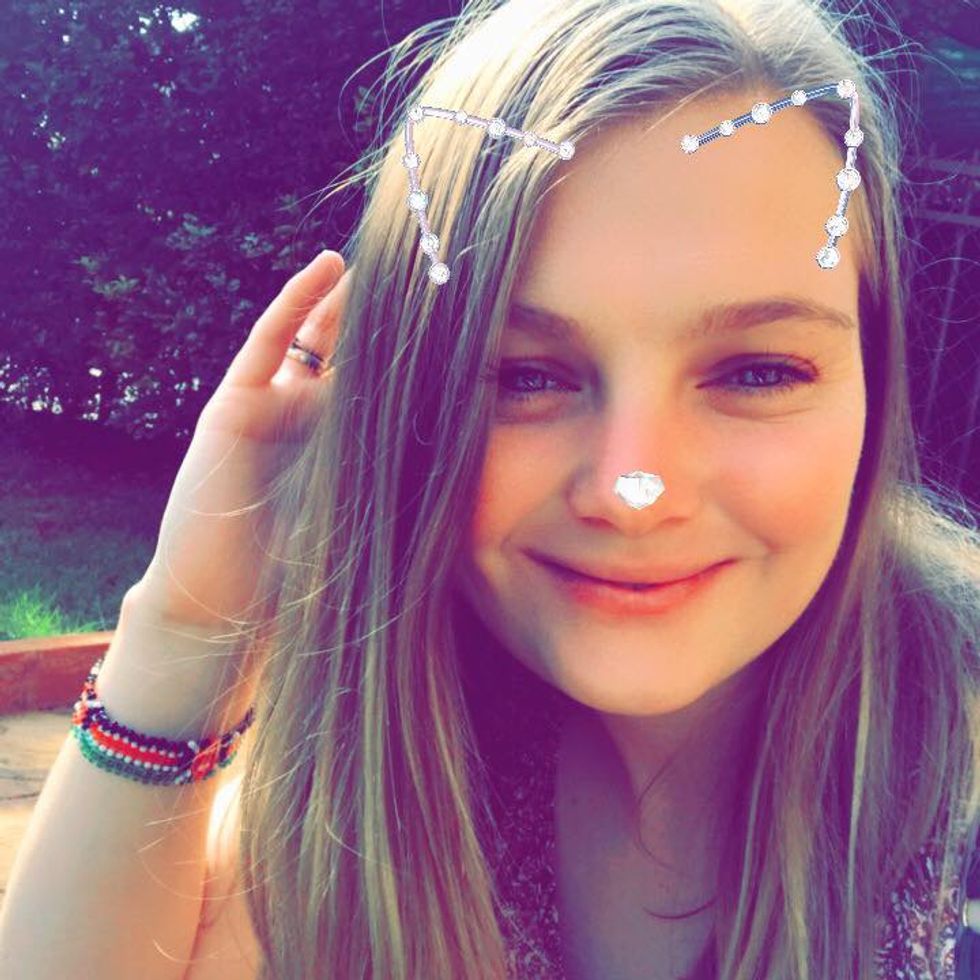 via: Facebook
Mom-of-3, she was born in Manchester, UK, but lives in Nairobi, Kenya.
She already had 2 babies before Saul.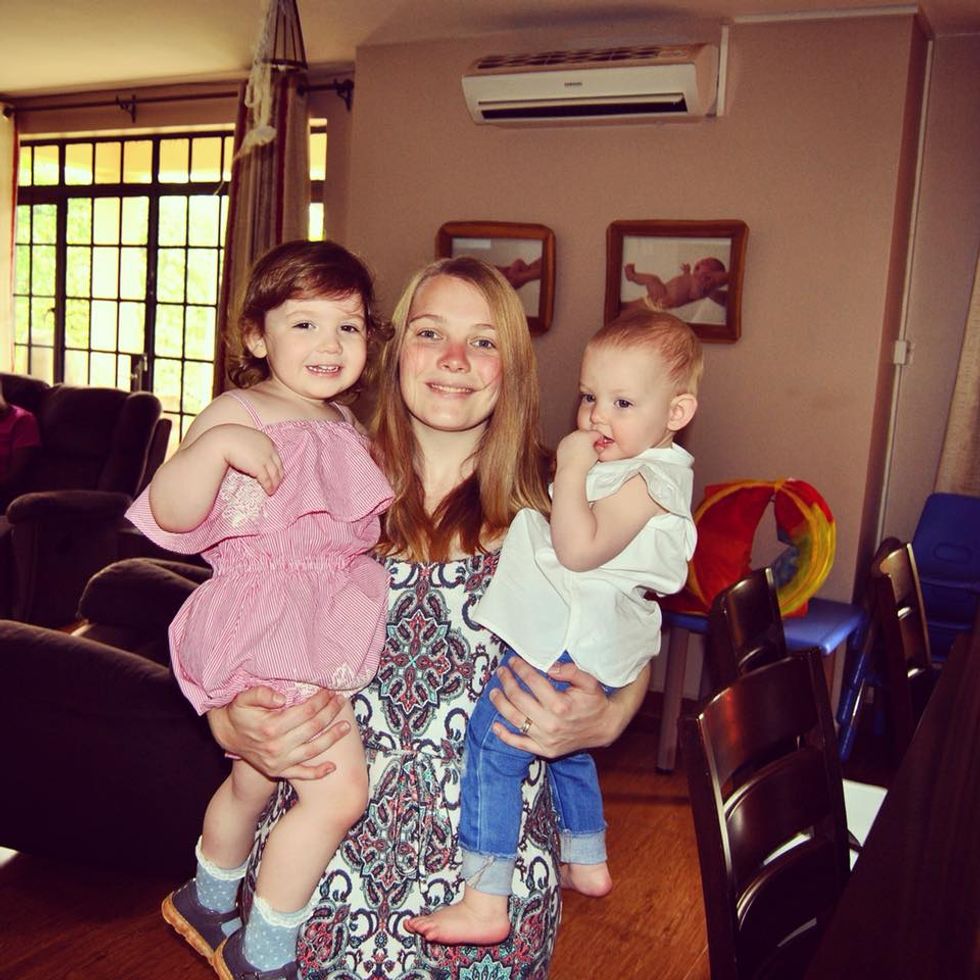 via: Facebook
They are Khaleesi, 5 and 4-year-old Kendall.
But Saul wasn't like his siblings.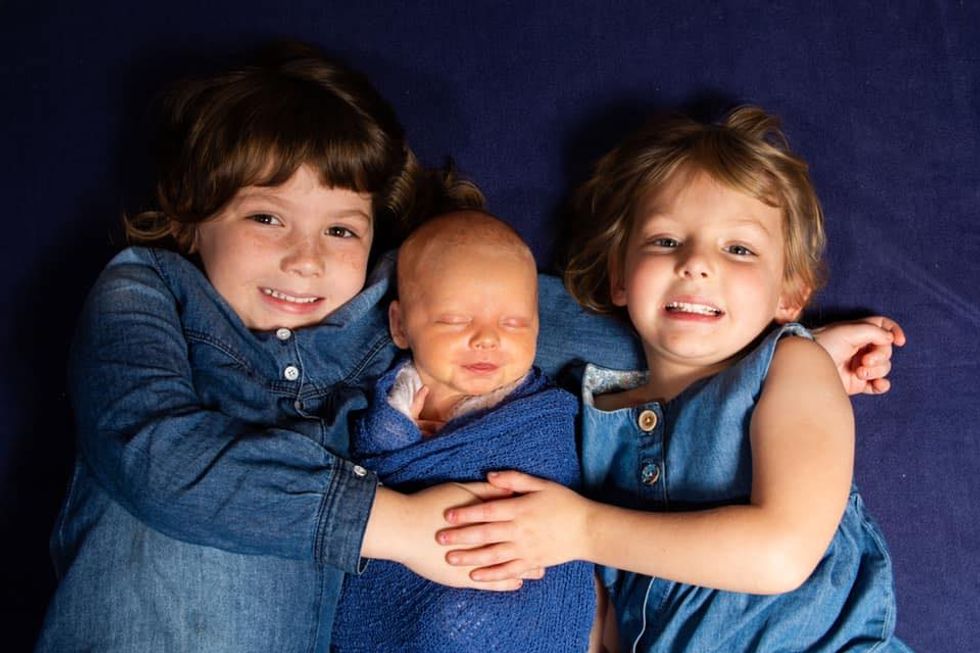 via: Facebook
"When Saul was born he failed his newborn hearing screening so he went for a follow-up and he failed that too. Then he went for a third hearing test and failed that too,"
Wroe explained.
"Doctors told us he had profound hearing loss."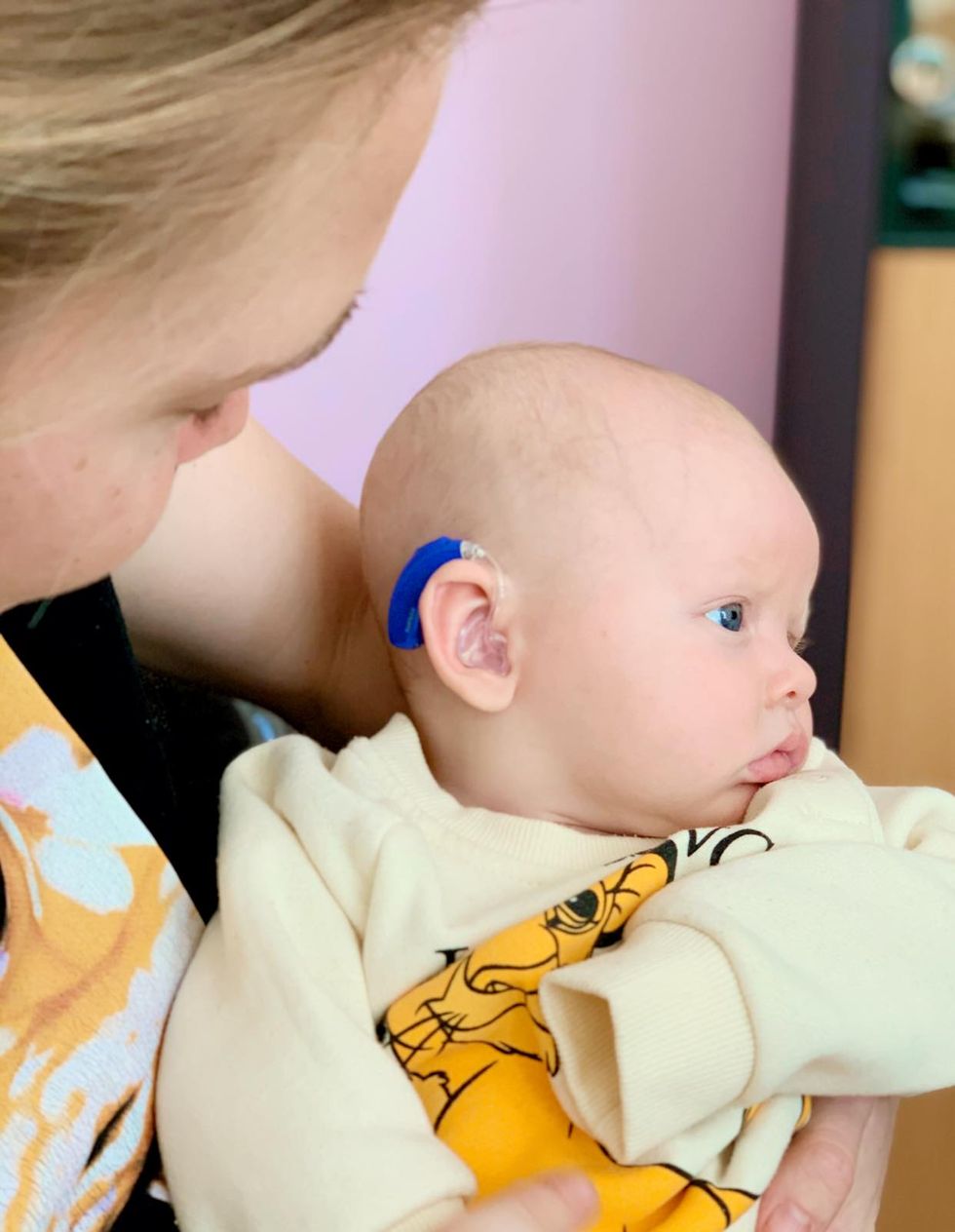 via: Facebook
"But we weren't sure because we knew he had been more responsive that he would have been if he was profoundly deaf so we did a bit of research ourselves."
But. thanks to the fitting of a hearing aid at 11 weeks, Saul can now hear.

via: Facebook
And the videos have the internet feeling emotional.
In them, you can see the moment Saul realizes what's happening.
"It's was very, very emotional and such a special time," said Tiffany.
"Just watching his face when he heard us speaking for the first time was so incredible."
For another moving story, scroll on...