Parents currently on lockdown with their kids may have just had their prayers (or nightmares) answered as Baby Shark has released a new song about washing your hands.
This is bound to be stuck in our heads for weeks. Keep scrolling to listen…
Those with small children have been hit hard, with some unable to buy essentials such as toilet paper and formula.

And those who do manage to stock up…
Well, kids will be kids, right? This mom clearly had a huge disaster on her hands…

With schools across the globe being forced to shut, many are wondering how they'll still be able to ensure their kids get educated at home.

Safe to say, homeschooling isn't as easy as many of us thought!

"Day 2 of homeschooling: My sons are both suspended pending an investigation and I expelled my daughter."

This is one of the best things we've seen…

The outbreak has made us realize just how important the work teachers do really is.

Amazingly, so many people have been coming forward online to offer up help.
Including teachers, who are offering up their services to homeschool kids whose schools have closed.

Some have been making themselves available to answer any questions newly parents-turned-teachers, while other have offered to help homeschool kids online.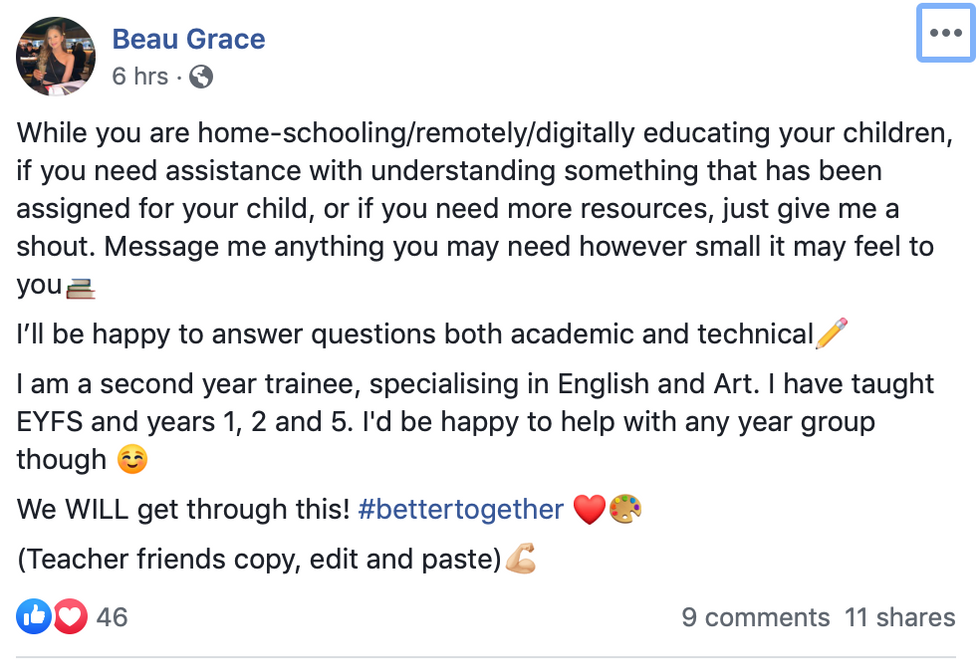 And, in light of all the doom and gloom, it's nice to see people caring for others and working together.

Like this woman, who is giving away free copies of her book to kids who are off school and don't have access to books.

With schools closed and parents working from home, there's no doubt that many parents will be feeling overwhelmed at having to juggle everything at once.

This includes avoiding playdates, keeping up with learning from home – including any homework that has been set by the school, and of course, follow WHO advice on social distancing and washing hands regularly.

Especially since kids may be feeling anxious amid the outbreak.

Baby Shark has released a new song all about washing hands that is bound to get stuck in your head for months to come. Keep scrolling to listen.

The brand new song gives important advice to kids about hygiene during the pandemic and has been given the catchy title of Wash Your Hands.

So, parents, cover your ears, because this is the only song your kids are going to be singing for weeks to come…

With tips about covering your sneezes and coughs, this truly is the public safety video we've all been praying for.

The kids will love this. For more on the COVID-19 outbreak, keep scrolling to see a list of every TV show and movie that has been delayed or canceled due to the crisis.