Every baby born is a special baby.
Babies make their arrivals in a whole range of different ways but these aren't always the easiest of journeys.
Make sure to keep scrolling to learn about the beautiful baby who managed to smile despite having 2 open-heart surgeries...
Welcoming a child into the world is an amazing experience.
via: Shutterstock
The whole thing is
magical,
and it is something that truly releases the inner warriors in us women after the grueling 9 months of pregnancy.
The labor isn't so magical, however...
The labor of childbirth is known for being one of the most painful things that the human body can experience. A combination of intense muscle tightening, abdomen cramps, pain in the torso and pelvic area, back pain, contractions from the uterus, and, eventually, pushing a baby out of the vagina, it's certainly no walk in the park.
Labor is different for every woman...
via: Getty Images
Despite the fact that labor is pretty much guaranteed to be painful, it varies slightly for every woman; no labor is the same. This can depend on the woman's genetics, her tolerance to pain, body type, and even the size of the baby.
But our little bundles of joy are completely worth it...
And every single birth is special in its own unique way.
Babies can make their arrival at any time...
via: Getty Images
And more than often, they arrive at unexpected times... just to make our lives that bit easier!
Their arrivals vary massively...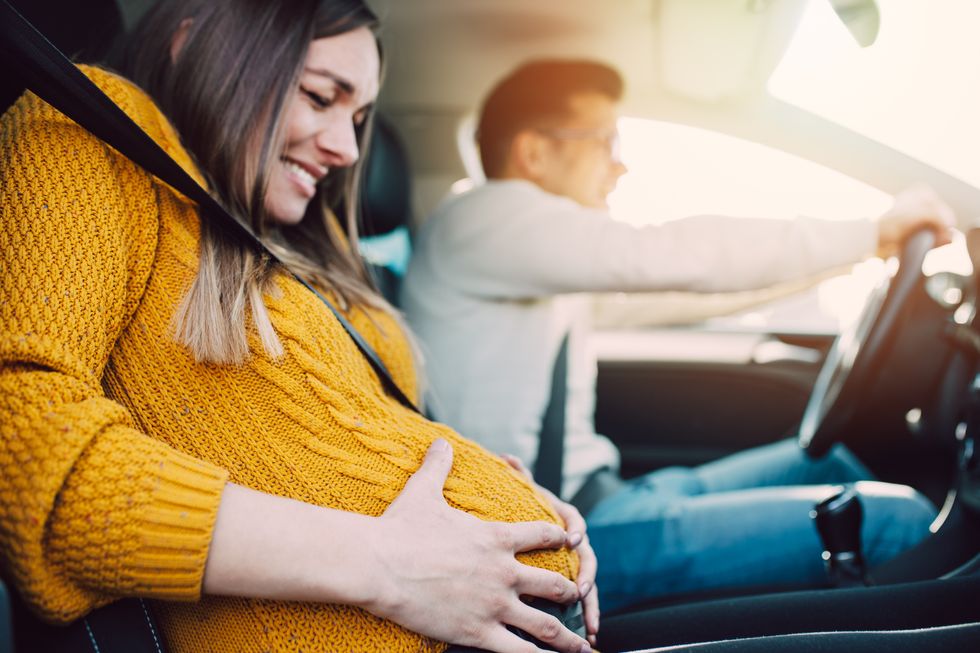 via: Getty Images
Some babies prefer to make a speedy entrance into the world, leaving some moms with no choice but to give birth in the traffic
en route to the hospital.
And some babies prefer the longer route out...
Leaving their poor moms in labor that could last for days.
But not births are smooth sailing...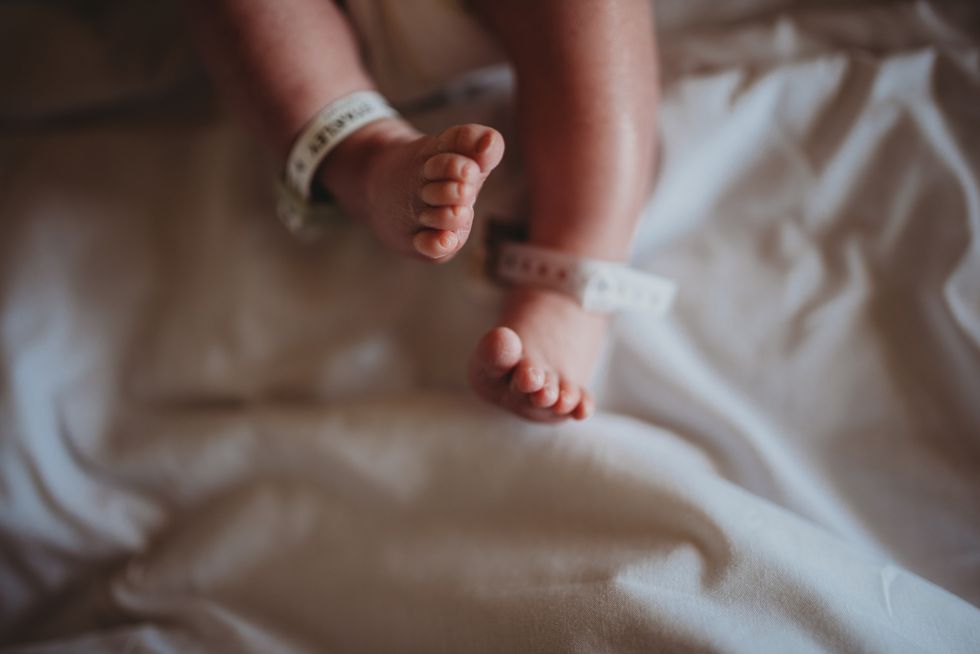 via: Getty Images
And many babies are born with various health issues, with some sadly being life-threatening.
One worried mom and dad recently experienced this...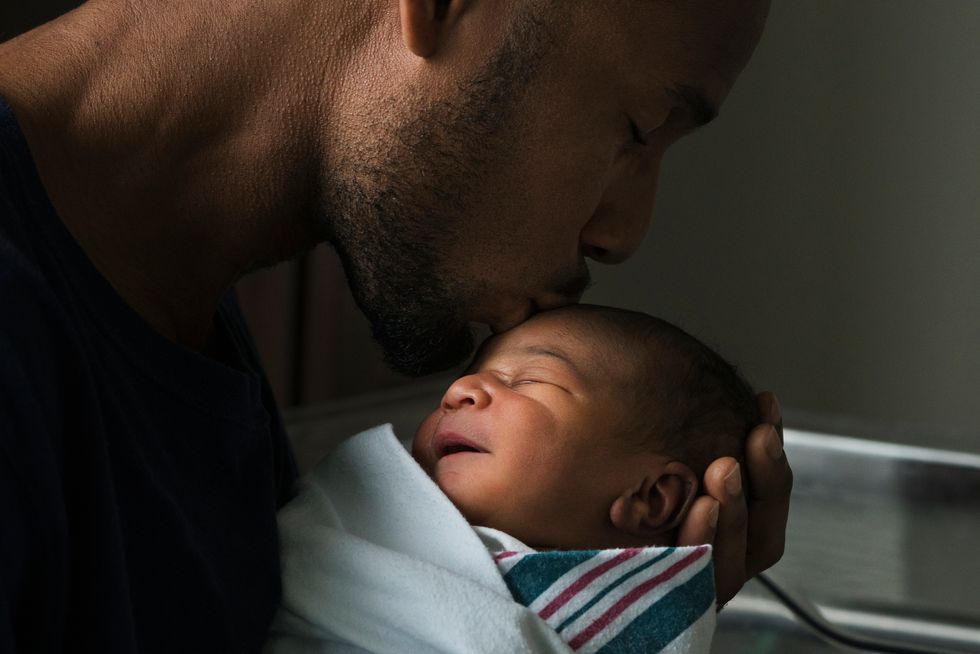 via: Getty Images
But their new bundle of joy didn't let his traumatic arrival dampen his mood.
This is Michael and Alexandria Nelson...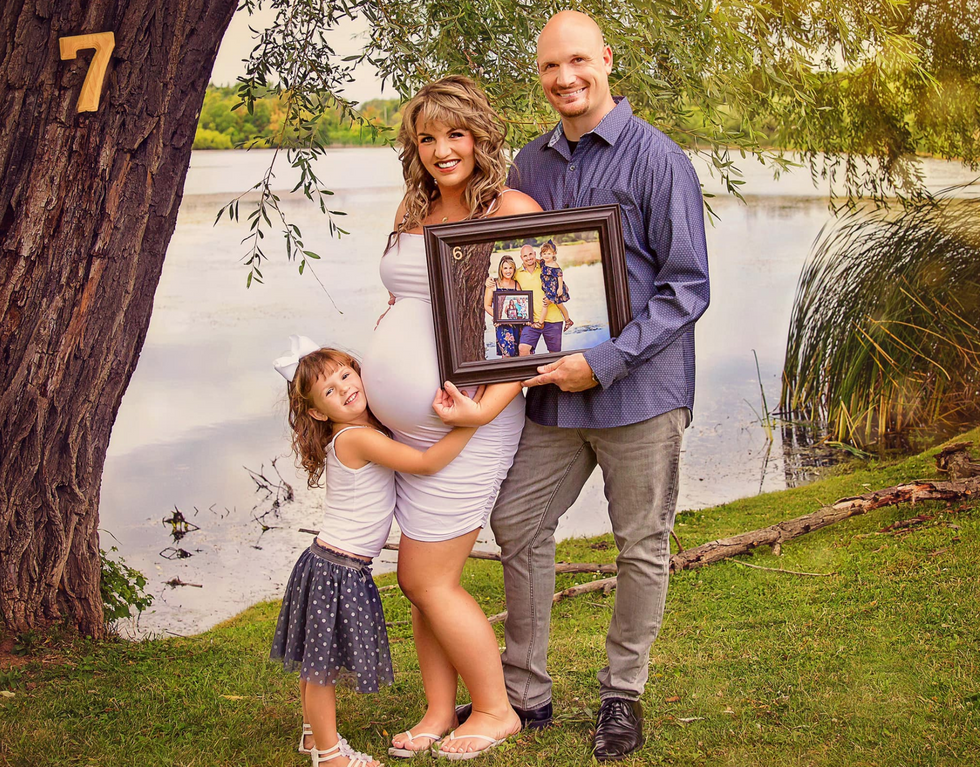 via: Facebook
They already have their 4-year-old daughter, MacKenna, and they welcomed their baby boy into the world on August 30th last year - Theodore.
But little Theodore didn't have the easiest start to life...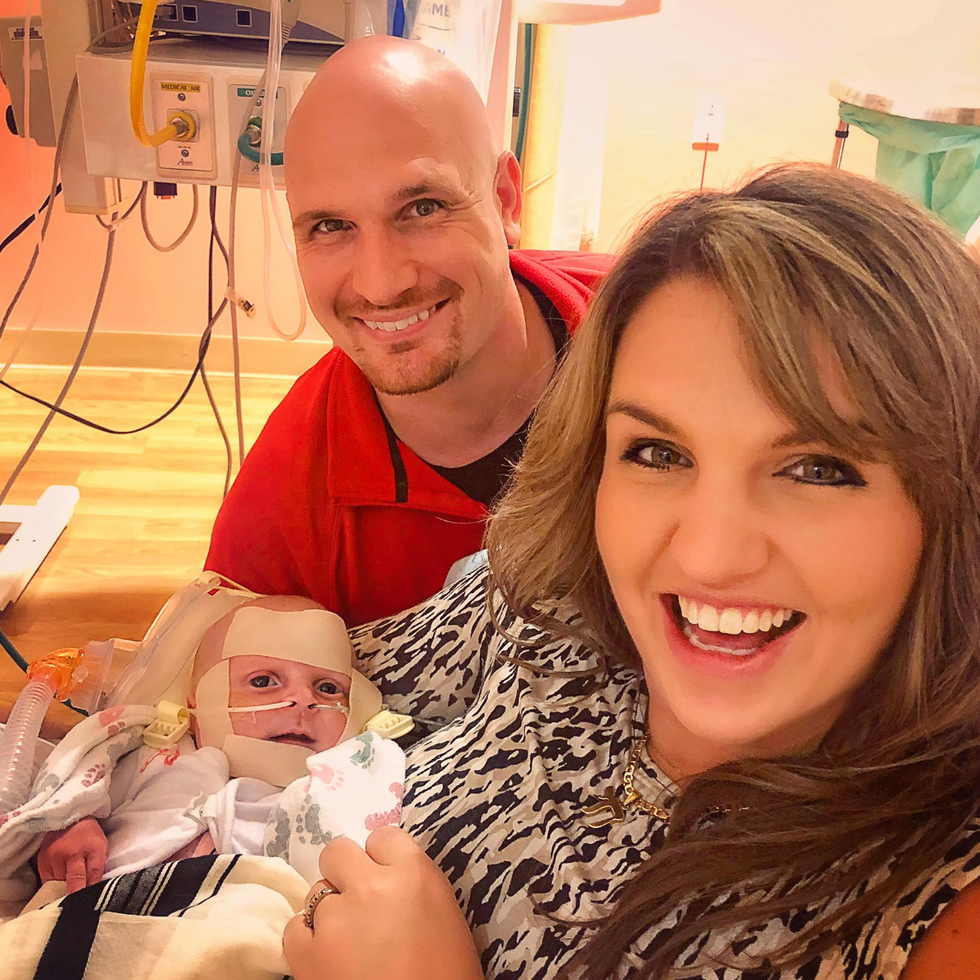 via: Facebook
Theo, who often goes by Teddy, was born with a congenital heart defect called hypoplastic left heart syndrome. Teddy had his first open-heart surgery just fifteen minutes after his birth.
He has spent a total of 185 days in hospital...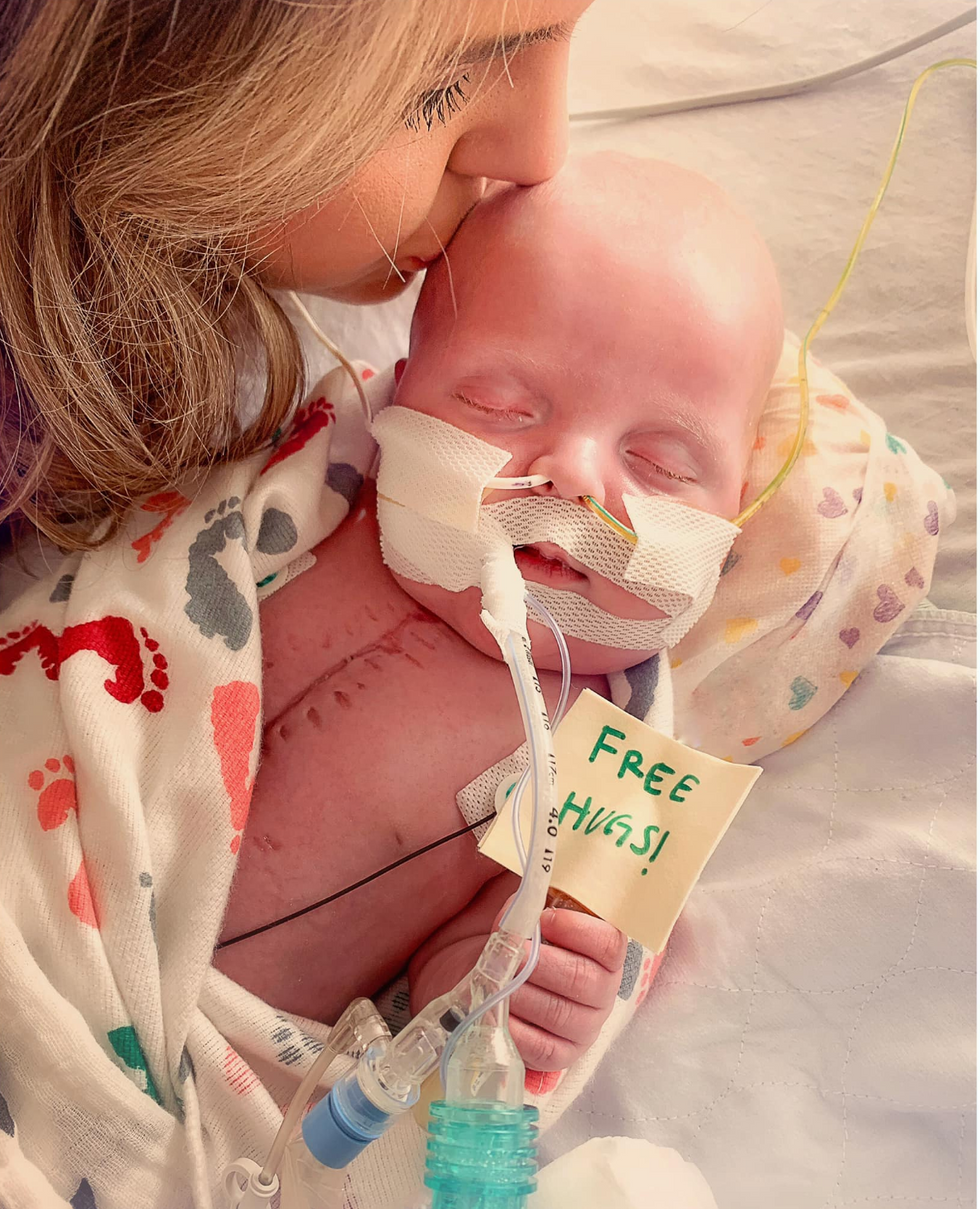 via: Facebook
And in November, the little one had to undergo yet another open-heart surgery.
But remarkably after his second surgery...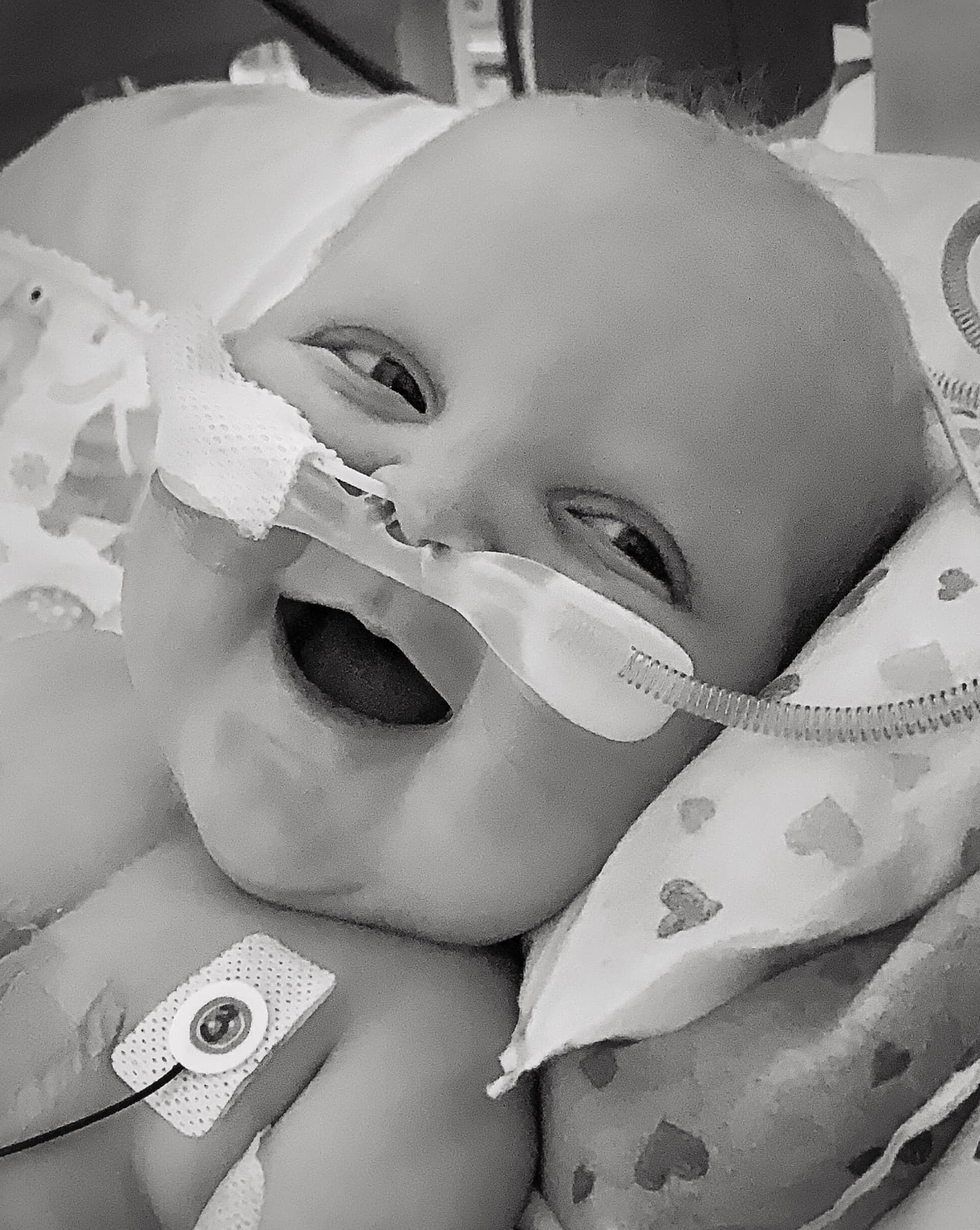 via: Facebook
Teddy managed to squeeze a smile for his worried mom and dad.
The worries parents weren't sure if this smile was a coincidence or not...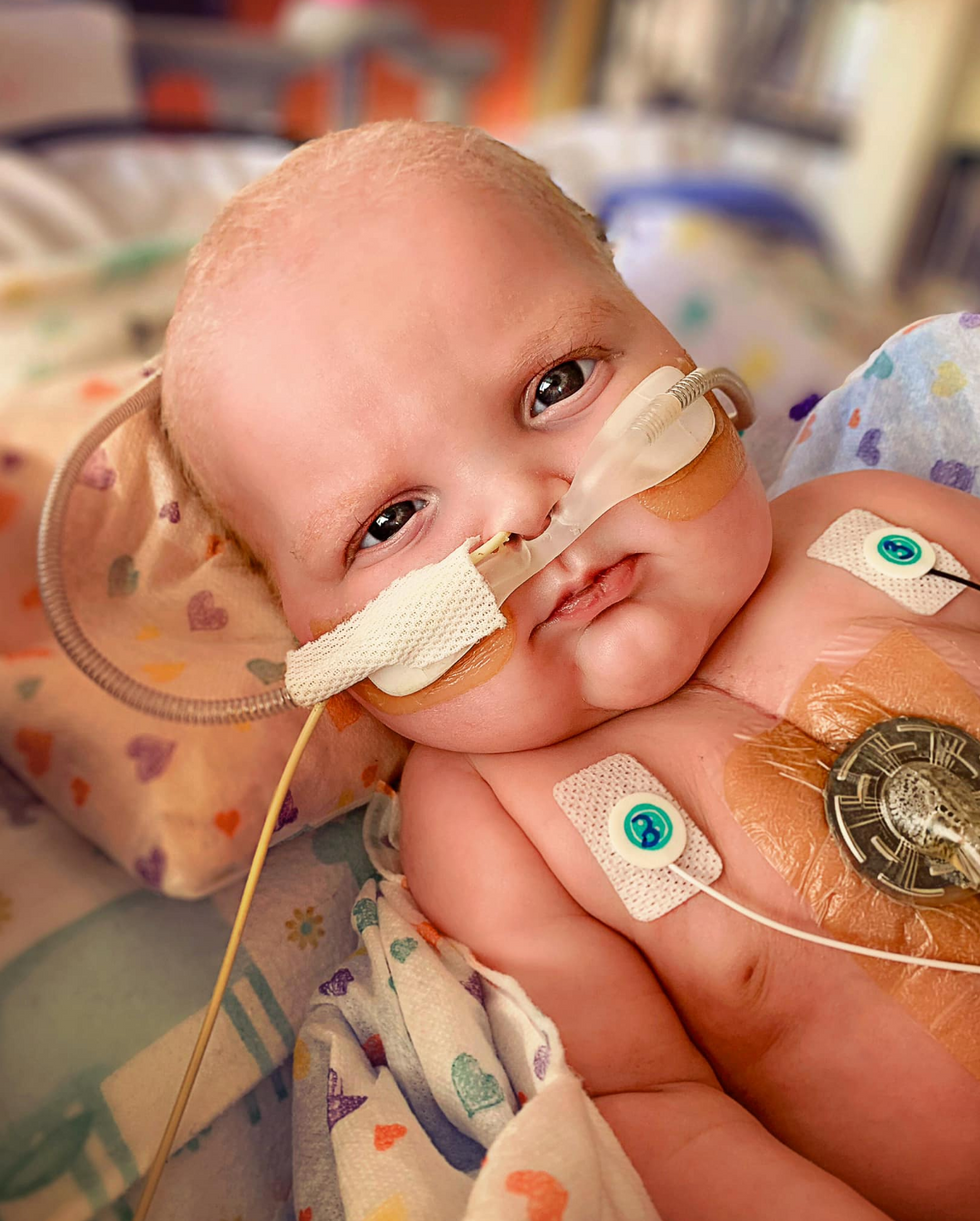 via: Facebook
"Around the second open-heart surgery, he suffered a stroke," Alexandria told
Good Morning America.
"We weren't sure the connections were there in the brain to allow a smile to show on his face. It really gave a huge glimmer of hope for the future that he's able to overcome these obstacles."
But his beautiful smile gave them hope...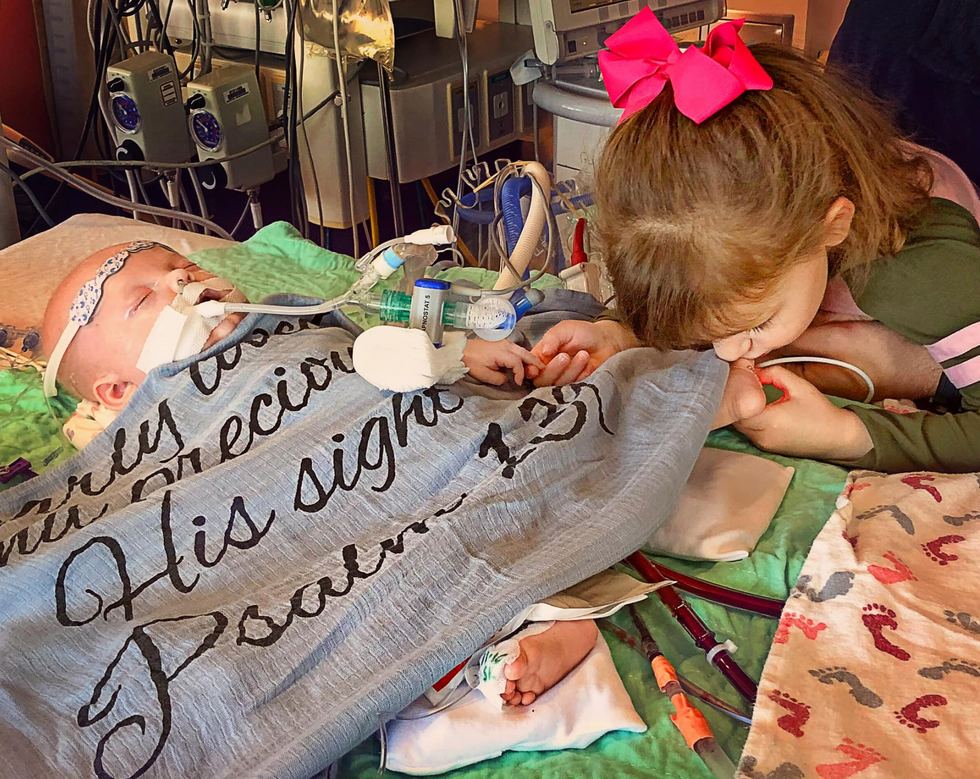 via: Facebook
"His sister was in the room; [Teddy] loves to hear her voice and my husband, he has the special touch," she went on to say.
Teddy's third surgery is scheduled in a few weeks...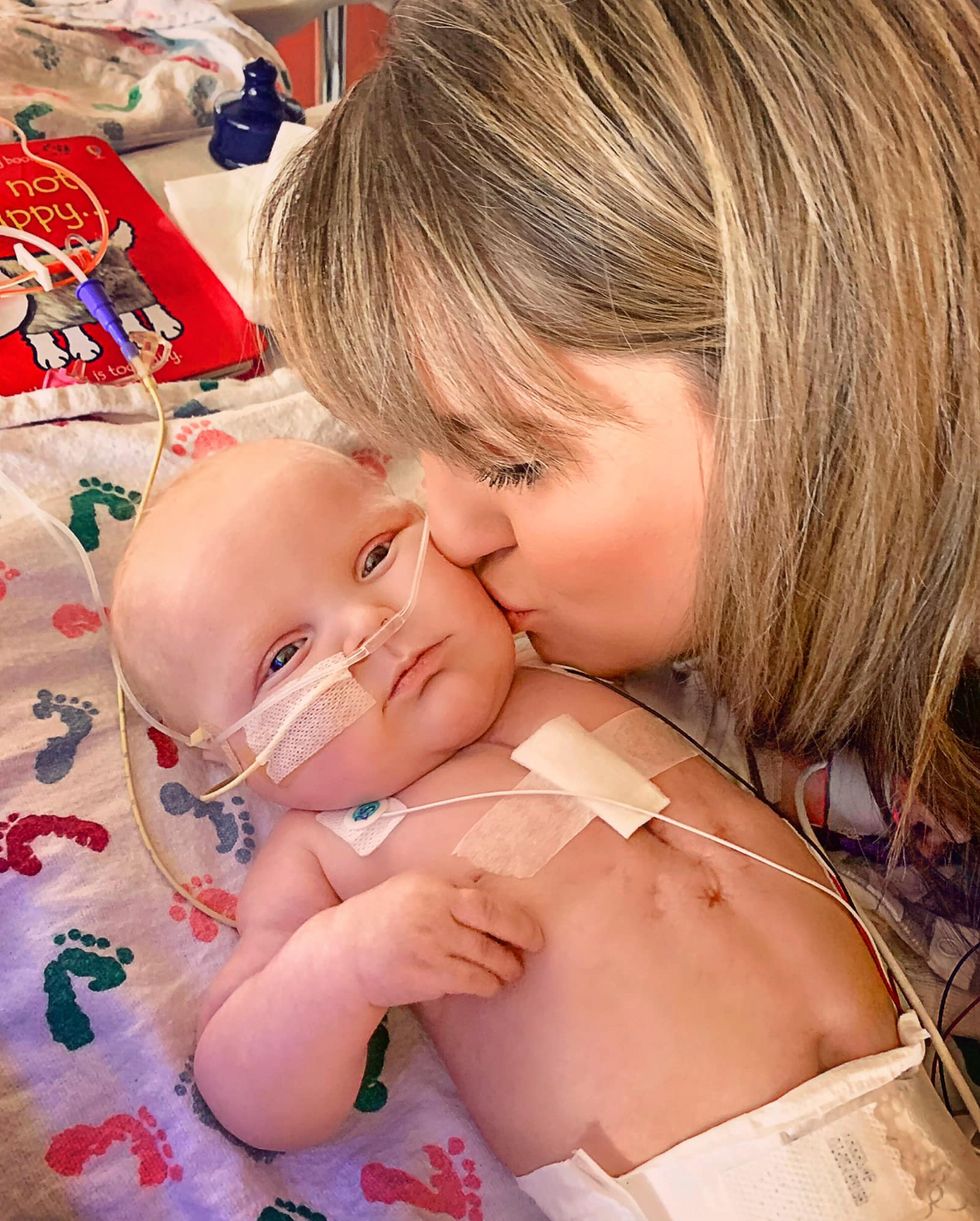 via: Facebook
But after this surgery, it is hoped that he will be able to go home for the first time.
We hope and pray for Teddy's successful surgery!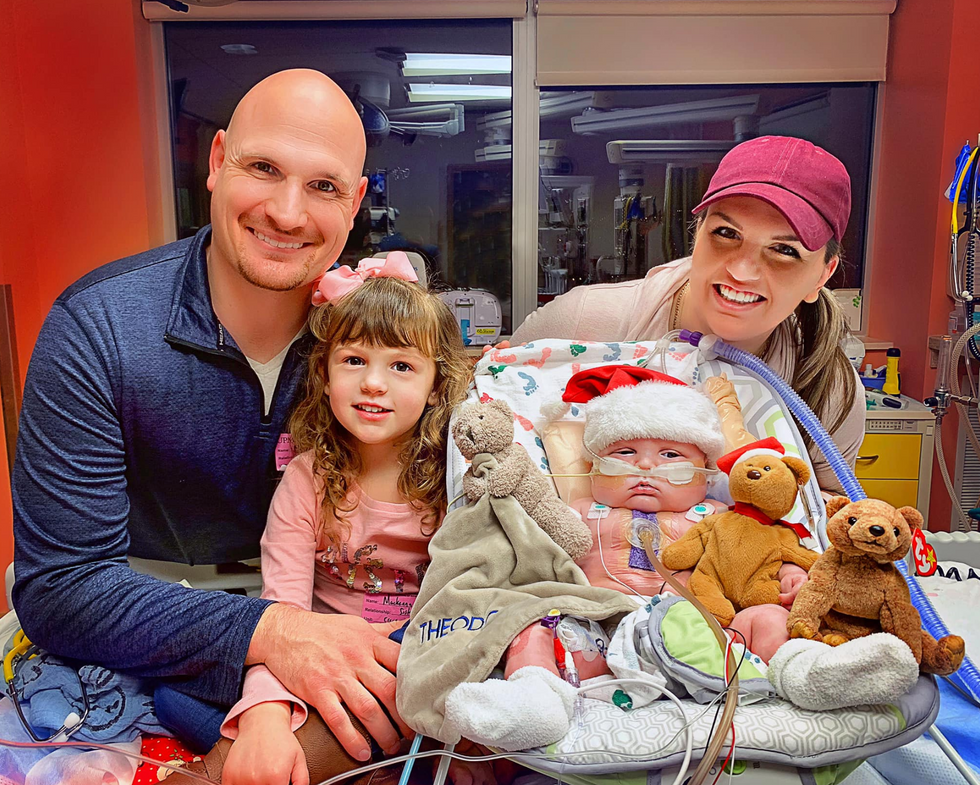 via: Facebook
In the meantime, make sure to keep scrolling to learn about the baby girl who greeted her dad with a beaming smile just seconds after being born...