Bam Margera has always been a little bit off the rails. From his first appearance on Jackass, he's been known for playing pretty gnarly pranks which always fell just on the right side of funny. But, in the wake of the death of his best friend, Ryan Dunn, in 2011, it seems like things have only been heading downhill for the skate star, including various stints in rehab and some very public meltdowns.
In recent months, he's been on a pretty consistent downward spiral, including an episode of screaming at his manager in public, then being begged by his family to return to a behavioral facility for his own safety. But his latest actions (which began after he was kicked off his flight for being drunk and disorderly) really don't look good for Margera, and the internet is feeling pretty worried.
And now Bam's family have spoken out, revealing the reason that they think he's struggling so much.
Born in 1979, Brandon Cole Margera is better known as Jackass's Bam.
He rose to fame on the prank and stunt television show, which first aired in 2000 as a television show, then went on to bring the world three hugely successful movies.
Bam was a fan favorite within the franchise.
He was one of the youngest cast members and was loved for his mischevious charm and boyish good looks. But there was another reason that people loved Bam so much - his adorable relationship with best pal, Ryan Dunn.
But then, tragedy struck.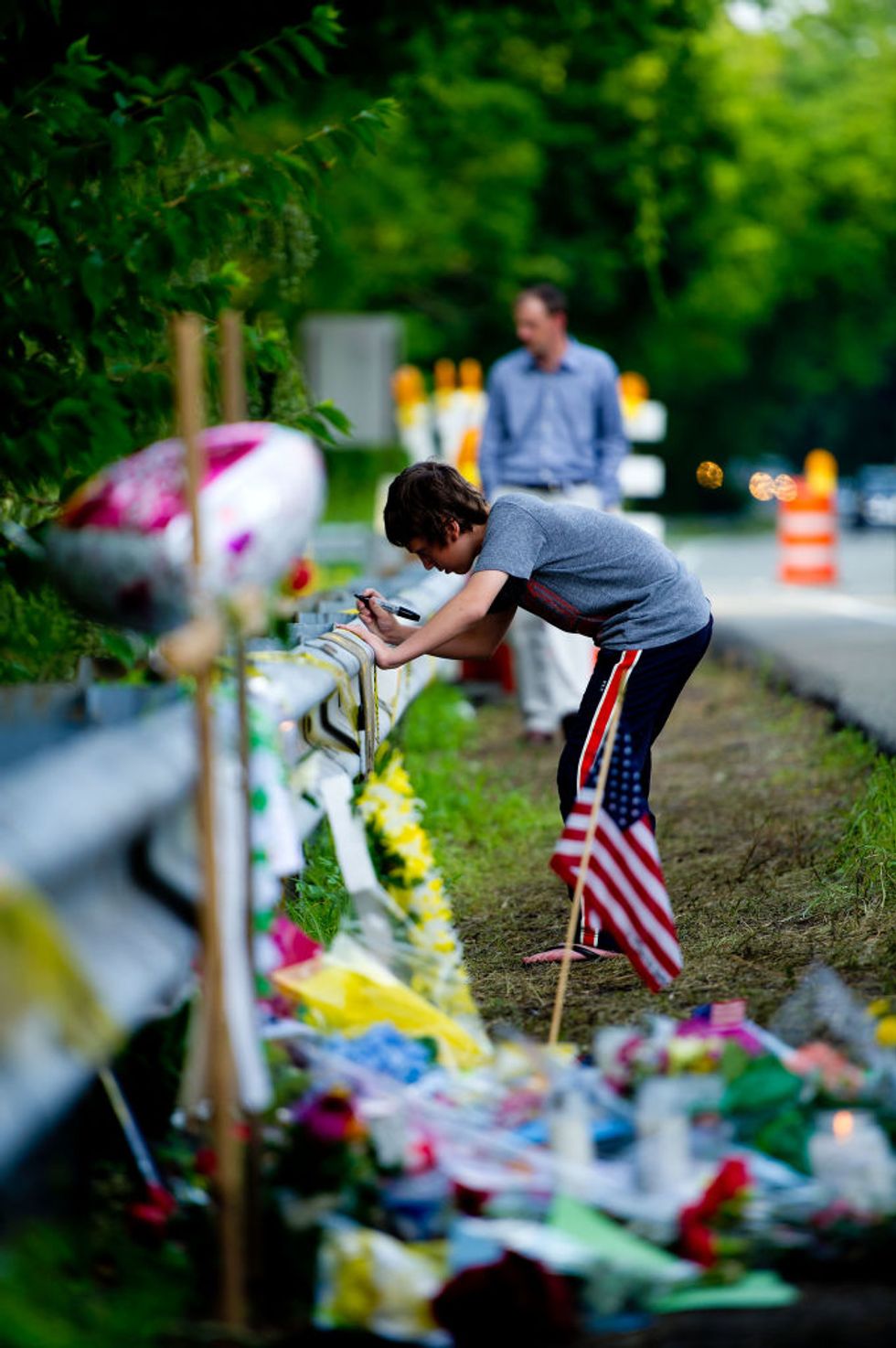 In 2011, Ryan Dunn was driving under the influence of alcohol and crashed his car in Pennsylvania. There were two fatalities - Dunn, and passenger, Zachary Hartwell.
Since losing his best friend, things haven't been going so well for Bam.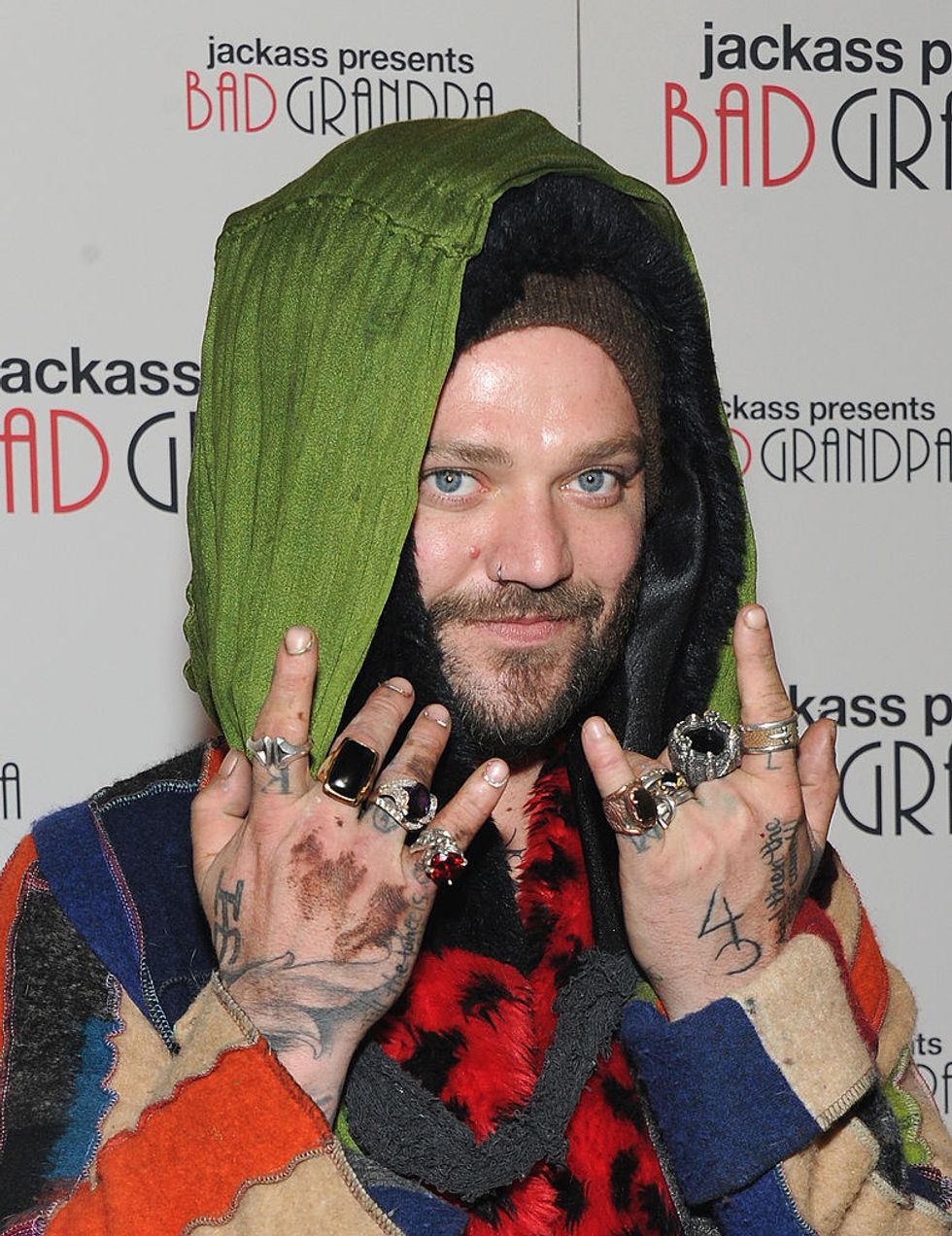 He's displayed persistently more and more erratic behavior, including increased reliance on drugs and alcohol, and pretty bizarre and frightening mood swings.
In recent months, he hit headlines for all the wrong reasons.
Bam Margera wylin out on his tour manager 😂 https://t.co/XGvXVi9x9M

— rossi blue (@rossi blue)1552011256.0
This March, Bam showed up early for an event and discovered that no audience members had yet arrived. But, instead of waiting it out, he absolutely lost it, screaming at his visibly terrified manager in a way that suggested a loss of touch with reality.
After this March outburst, Margera was committed to a facility.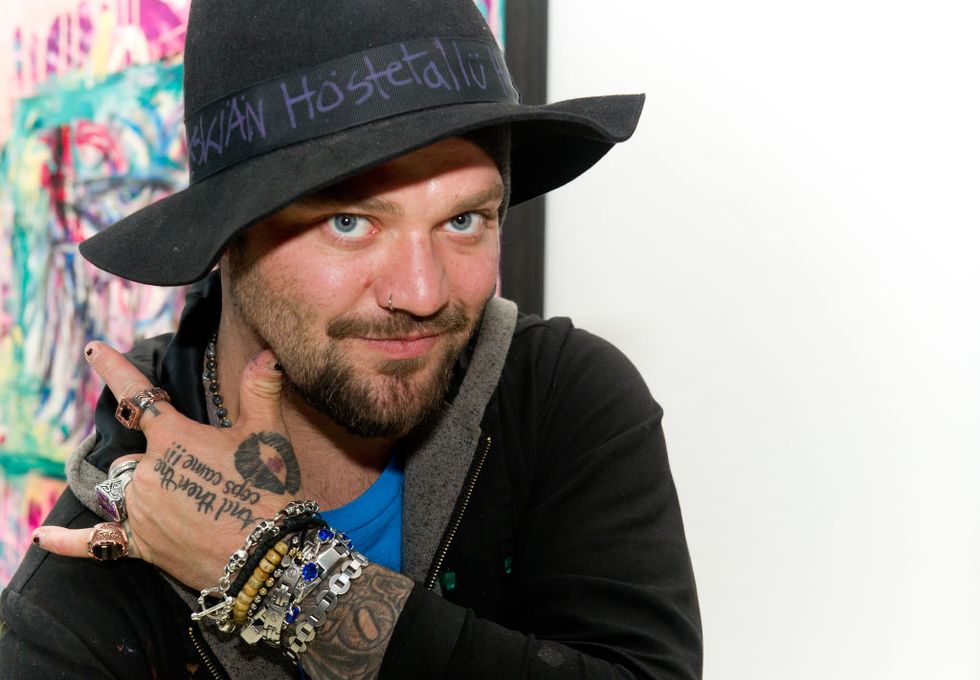 He was checked in for addiction issues and a suspected personality disorder. Reports state that this was against his will and at the insistence of worried family members.
But, since this incident, it appears that things haven't got any better.
And the latest (very public) meltdown that Margera has suffered has got the public - and his old Jackass co-stars - deeply worried.
It appears that the trigger for the latest meltdown occurred this weekend.
Margera was visibly intoxicated at the airport, which resulted in him being forcibly removed from his flight. Unsurprisingly, the rowdy star did not take kindly to this.
And since this, Margera has been letting it all out on his Instagram.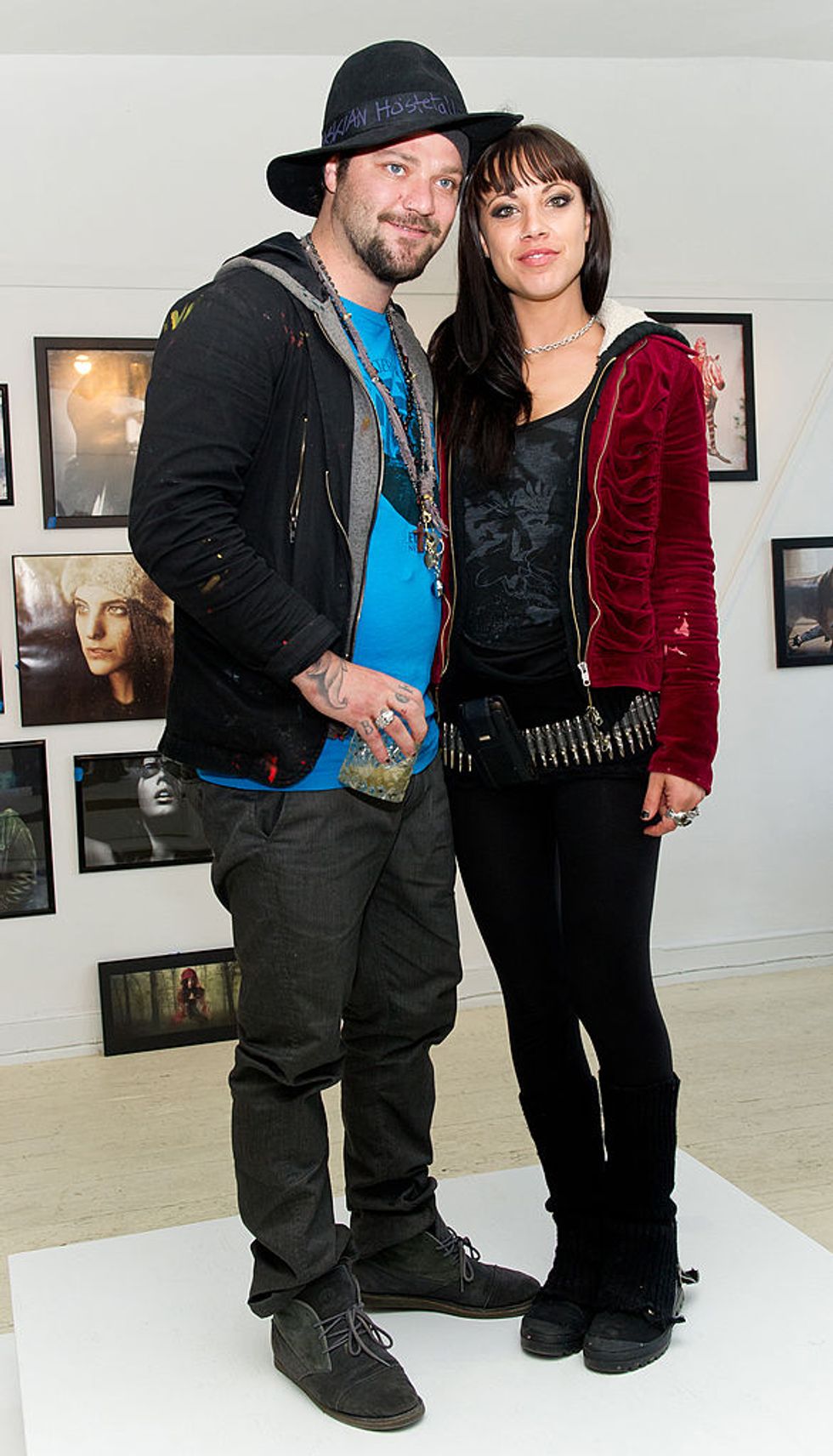 In just the past two days, Margera has posted upwards of fifty horrifying posts, which fans have described as being like "watching a documentary about the last days of someone's life." It all started with a screenshot of a text with his ex, Nicole Boyd, with a caption dragging her name through the mud.
And things have only gotten worse from there.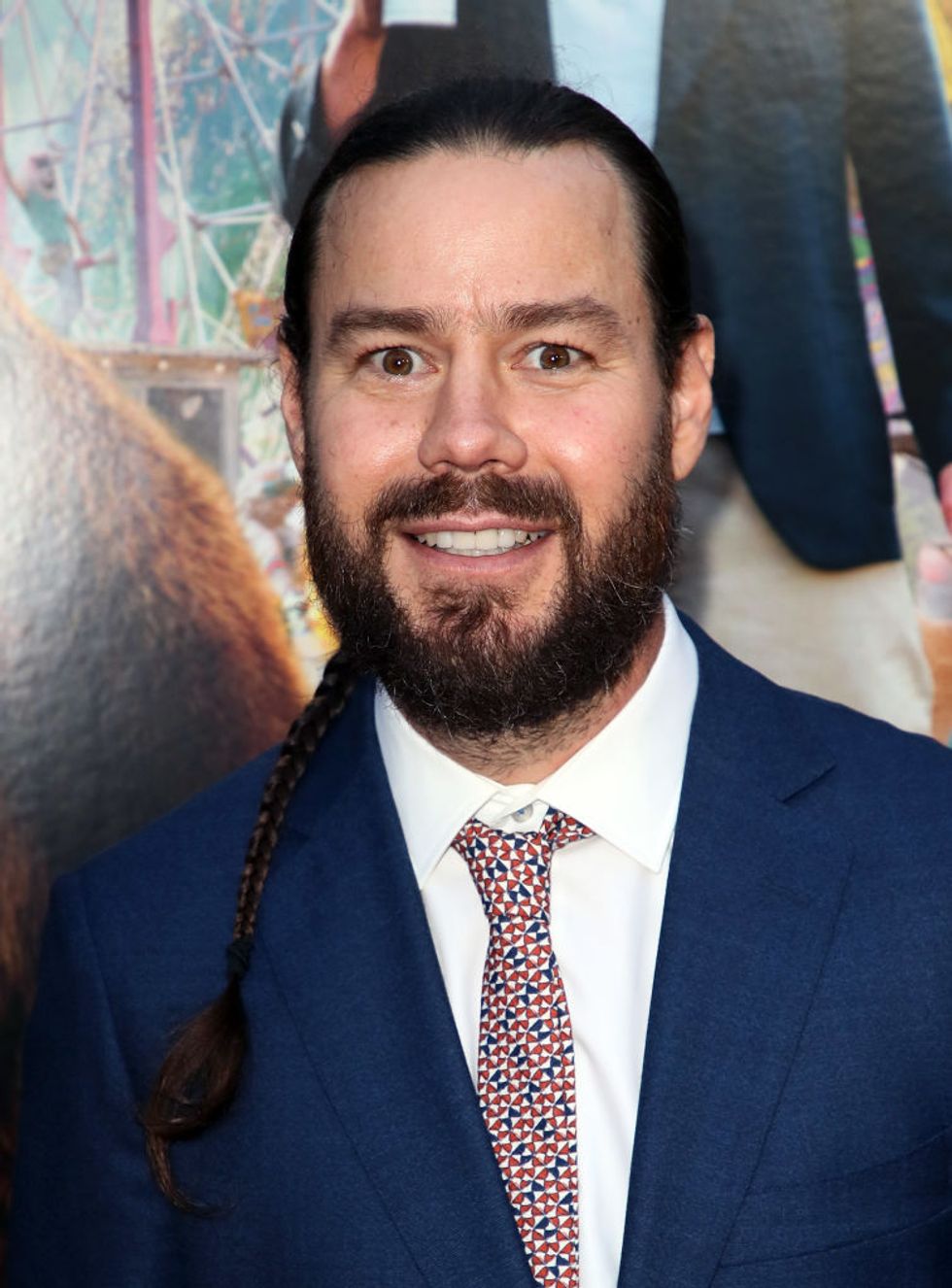 Margera then posted some scrawled handwriting denigrating, not only Boyd (with whom he shares a two-year-old-child), but also his own mother, April. Fellow 
Jackass 
star, Chris Pontius, left a heartfelt public comment on the post, saying: "To Everybody asking the Jackass Guys to help Bam, We are trying and have been, but no matter how loudly help screams his name, it's up him to want to be better and not somebody who publicly degrades their Wife and Mother and takes accountability for it. I wouldn't write this publicly, but we all get told to go help Bam so much, I might as well answer."
He then continued to post a stream of horrifying videos.
The first was of him at a bar, seemingly absolutely wasted, with a pile of money stacked in front of him. He captioned the video: "The two most important women in your life, my mom, my wife, well mine suck big neather rods and answer my question with there question while they both talk over eachother until i give up!"
Another Jackass co-star, Brandon Novak, then reached out.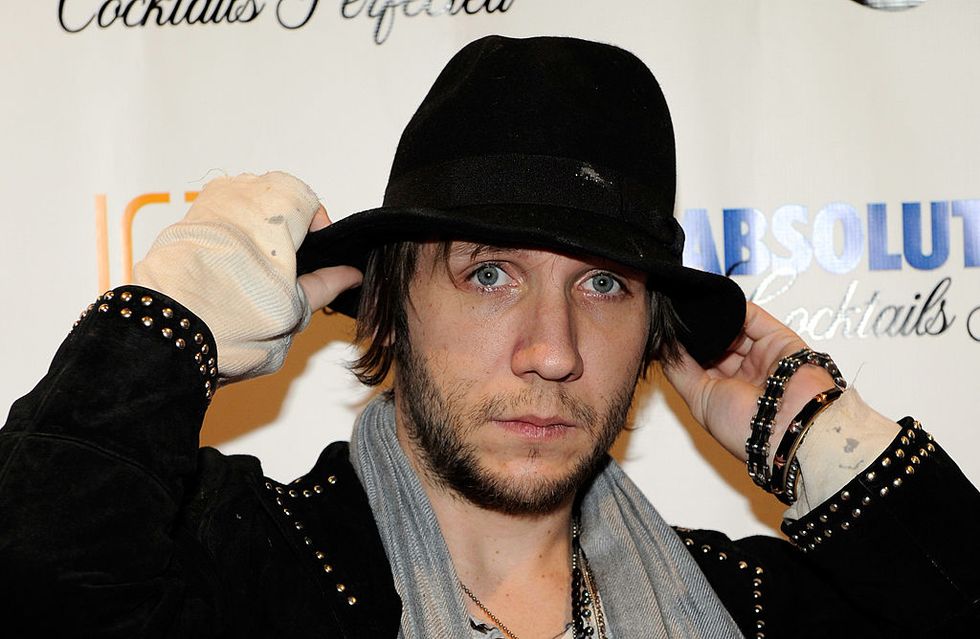 But Bam was having none of it, screenshotting the message and captioning it, "Novak writes me after how long?"
He continued to air his conversation.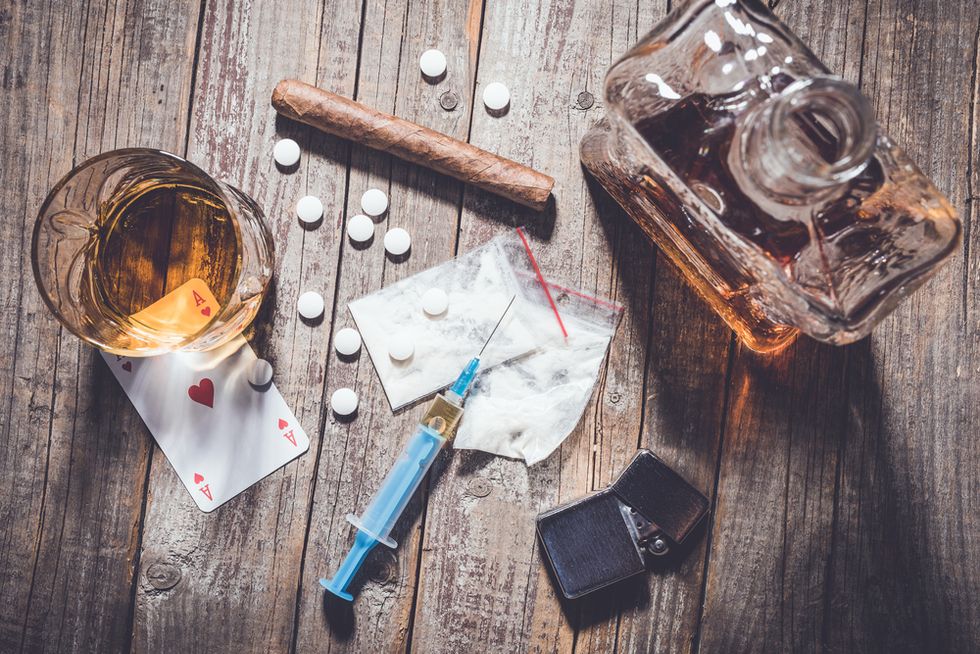 Fans aren't finding this drama entertaining or amusing, and are, instead, deeply worried about Margera. One fan commented: "Watching you self destruct is a jarring reminder to every delusional alcoholic/addict out there that we can ride this thing to the gates of insanity or death. And as a fan of yours I hope you have that moment of clarity before it's too late."
He then shared the video of him harassing an airline employee.
Margera captioned it: "Where can i find the idiots guide of how to not be dumb for this moron!" Fans disagreed with his actions, though, commenting: "I'm baffled by the lack of respect you radiate... No respect for random people doing their job. No respect for the mother of your child. None for the woman who birthed you. You don't even have respect for yourself. Get help."
Margera was allowed to board the plane with an employee escort.
One fan commented: "They assigned you a babysitter. Congrats, they think you're 12."
Margera was then arrested.
He was escorted to a cop car and seemed oddly excited at the prospect.
He then spoke directly to the camera.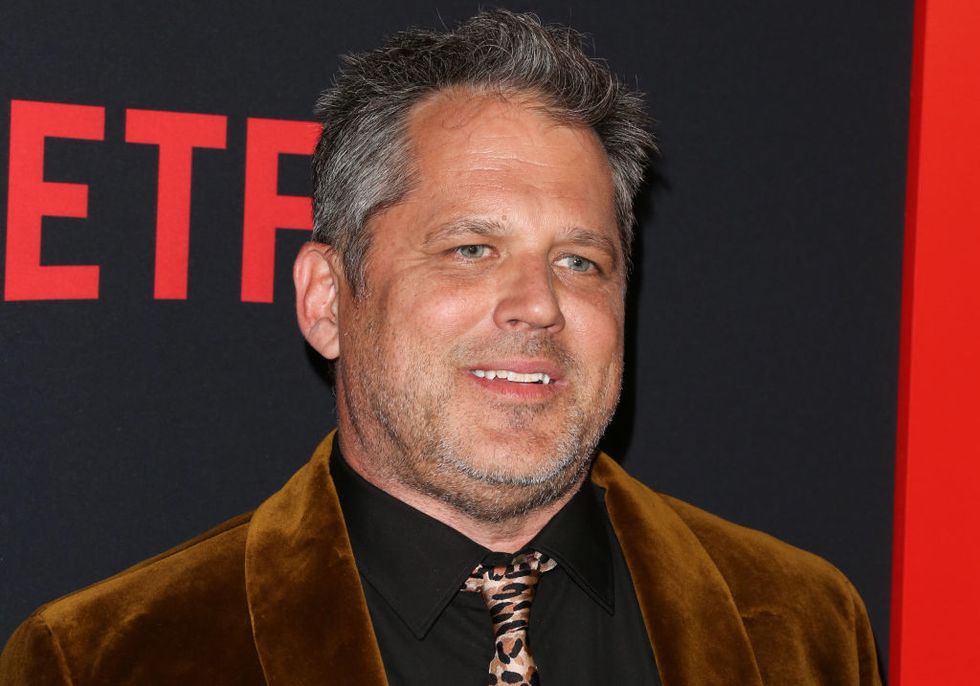 Margera discussed his upcoming plans to meet up with ex-
Jackass 
director, Jeff Tremaine, and go to Comic-Con - but not before meeting a therapist, who was flying out from another state thanks to the nature of his meltdown.
Margera then shared more of his bizarre scrawlings.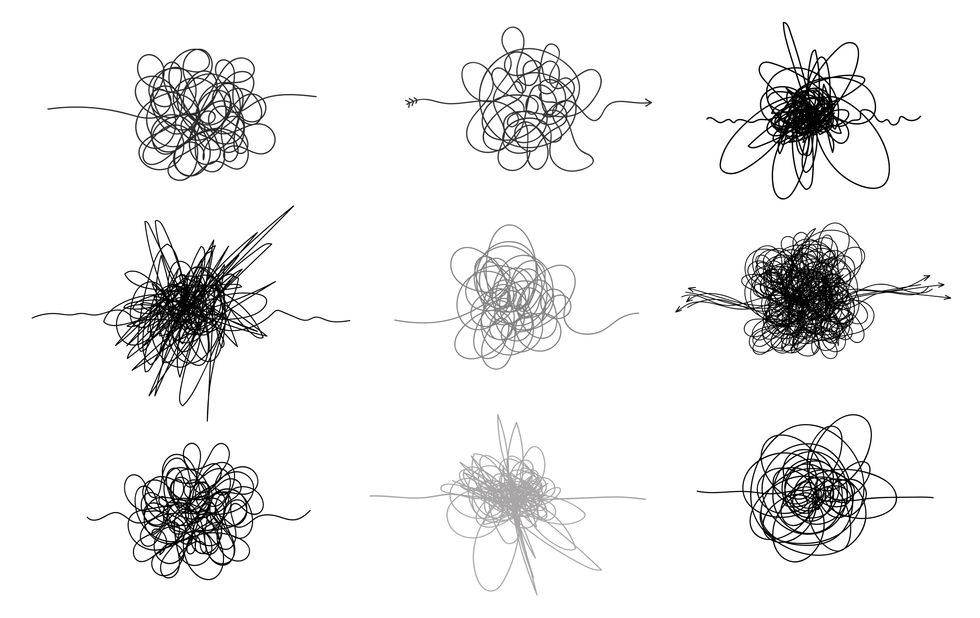 One follower commented: "This post = psychosis induced ramblings. Someone's gonna lock him up soon."
He continued on this worrying trail.
One fan wrote: "Again with the pretend language... every time your train jumps the tracks you do this. Perhaps there is some real psychosis in there beyond all the booze and drugs." Another commented: "It's like watching a documentary on someone's last days."
His posts got more and more worrying.
If this is a look inside Margera's mind, it's clearly a pretty scary, nonsensical, confusing place to be right now.
He next shared a terrifying flow chart.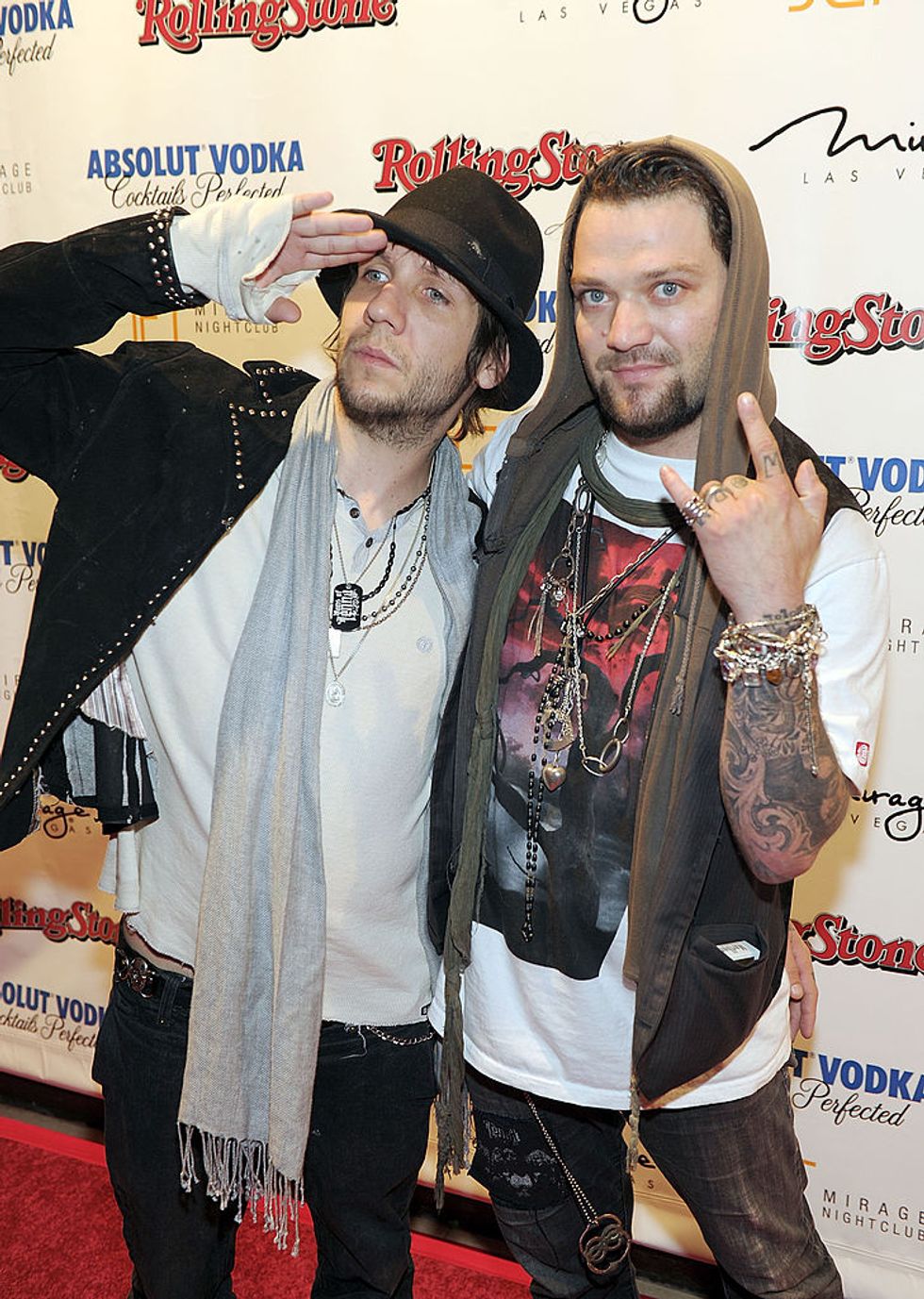 Brandon Novak commented on this post: "I as well as every other name on ur list are actual "real friends" of yours who truly care about ur well being and quality of life. We WILL NOT condone ur fatal behaviors or justify ur actions in hopes of u not getting angry with us....... I refuse to high five u to ur grave!!!!! I love u and will do whatever it takes to help u so please fucking let me/us."
Then things took an even more frightening turn.
Bam shared a bizarre alphabet of made-up letters in order to send his fans some coded messages.
He tested his followers by sending them a message.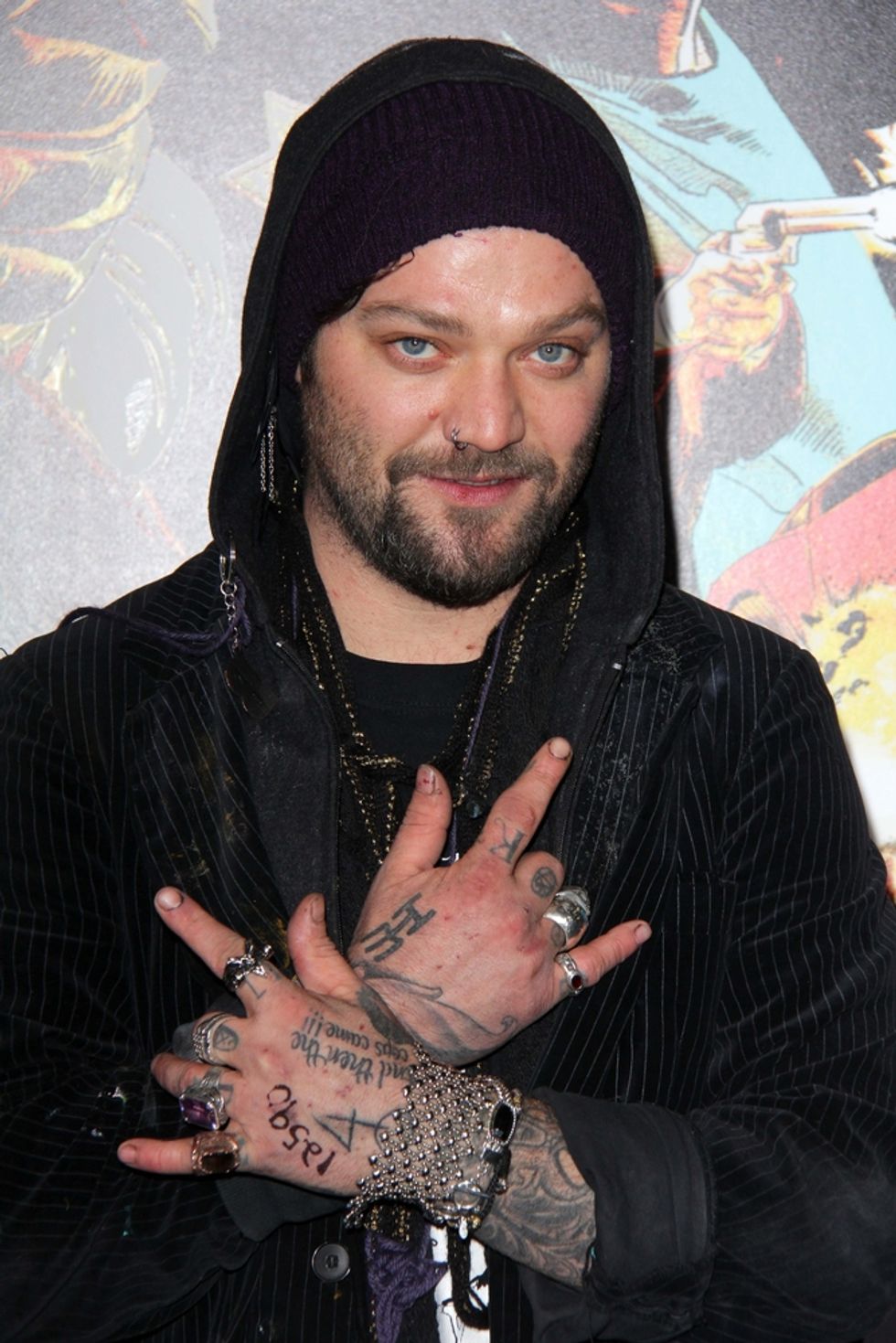 (For those who can't be bothered figuring it out, this one reads: "It is easy.")
He then shared a more complex message.
He posted this cry for help with the caption: "Find this person and i will not only listen, i will cooperate, understand and agree!! Until then suck on my f*ckin tuna can."
Next, Margera posted another video.
In it, he decoded the message of his previous post, claiming that the only doctor he wishes to see in his current mental state is none other than Dr. Phil. One skeptical fan wrote: "So he wants to turn his issues into another chance to be on television? Am I getting that right?"
He then went off on another strange tangent - this one, about religion.
He captioned this post, with a foul-mouthed tirade against the Catholic church. He also defended his new language, claiming, "
For anyone that is getting ready to type something negative, just think out side the box 🤔 the picture might look insane to a person who knows academic mathematics, but look at this as arabic, japanese, thai, spanish, latvian, ougadougadou, namibian, etc to you it looks f**ked up cause you dont know what it means. So your basically saying japanese are f**ked up? Lithuanians? Russians? You cant understand it if you didn't learn it. Dummy."
He also hit back at claims that he was on drugs.
Although, frankly, if he's not on mind-altering substances, the way that Margera has been acting is actually all the more worrying.
His next tangent?
In the midst of what could only really be described as a full mental breakdown, Margera then decided that what he really needed was a new tattoo.
He then went back to his Dr. Phil train of thought.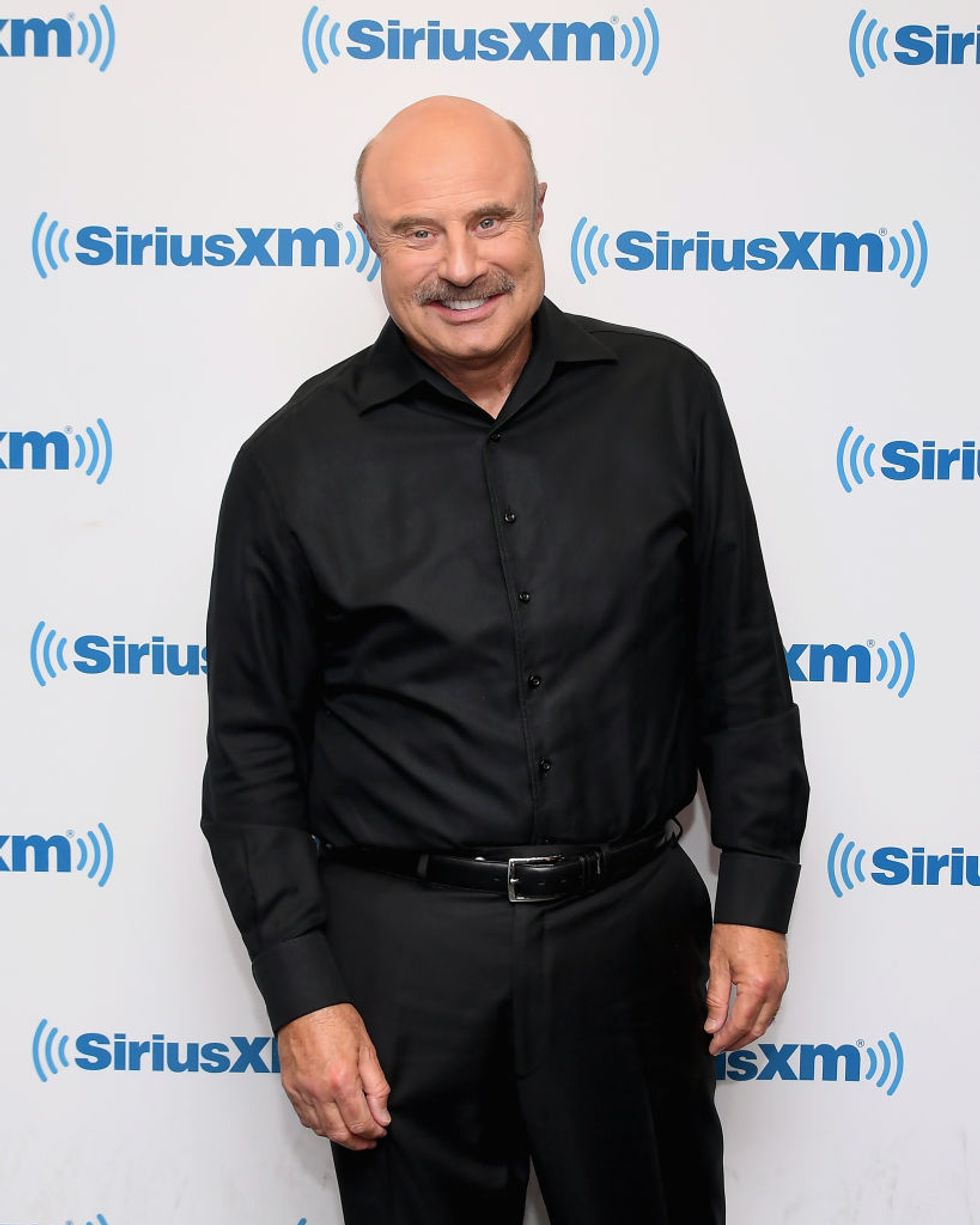 He first talked about his ex and the mother of his child, Nikki. He claims that she's using his eighteen-month-old baby as "bait" to prevent them from splitting up.
Margera then turns the target to his mother.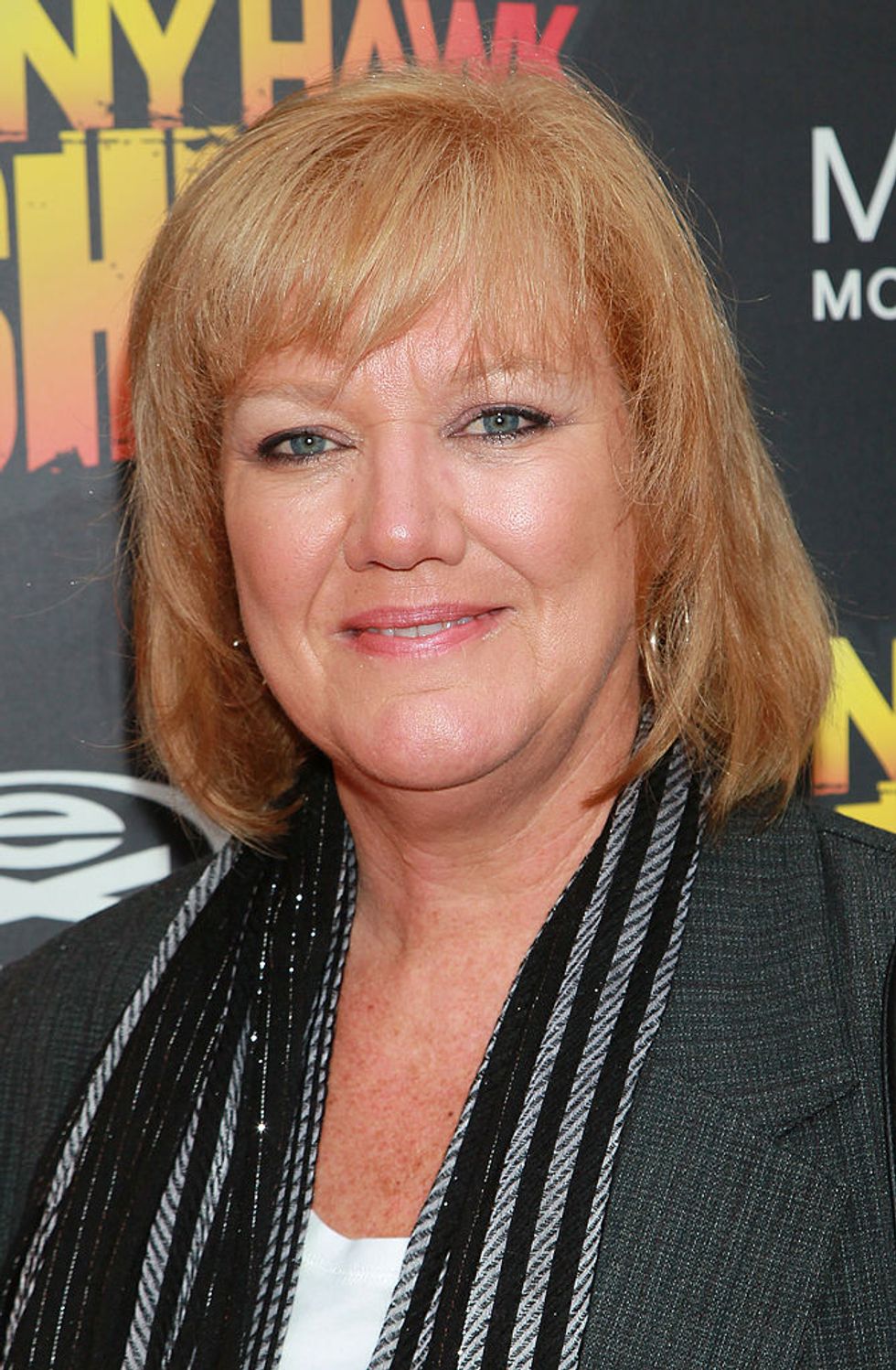 He captioned this video: "Dr. phil my mom invented a time machine so bam margera can go now where fast and talk in circles answering questions with questions."
Margera then went on a long video rant.
He first spoke directly to Dr. Phil about the lack of trust that he has in other doctors and rehab facilities, many of which he claimed ended up putting him on more medication.
Next, he turned on Brandon Novak once more.
He claimed that Novak uses his own sobriety to get one up on Margera. But one fan commented saying: "it's sad to see you sitting in a hotel room, lonely that your friends aren't helping you. But that's because you reject our help. We are here for you, ready to offer the help, but you have to make the decision to accept it. You're jealous of Novak's sobriety to the point that you're trying to destroy his reputation. But that's not going to happen, because your fans see right through you. Do you want what he has? Do you want to lead a productive life of sobriety? Do you want your loving family back?"
He also claims that Novak isn't there for him anymore.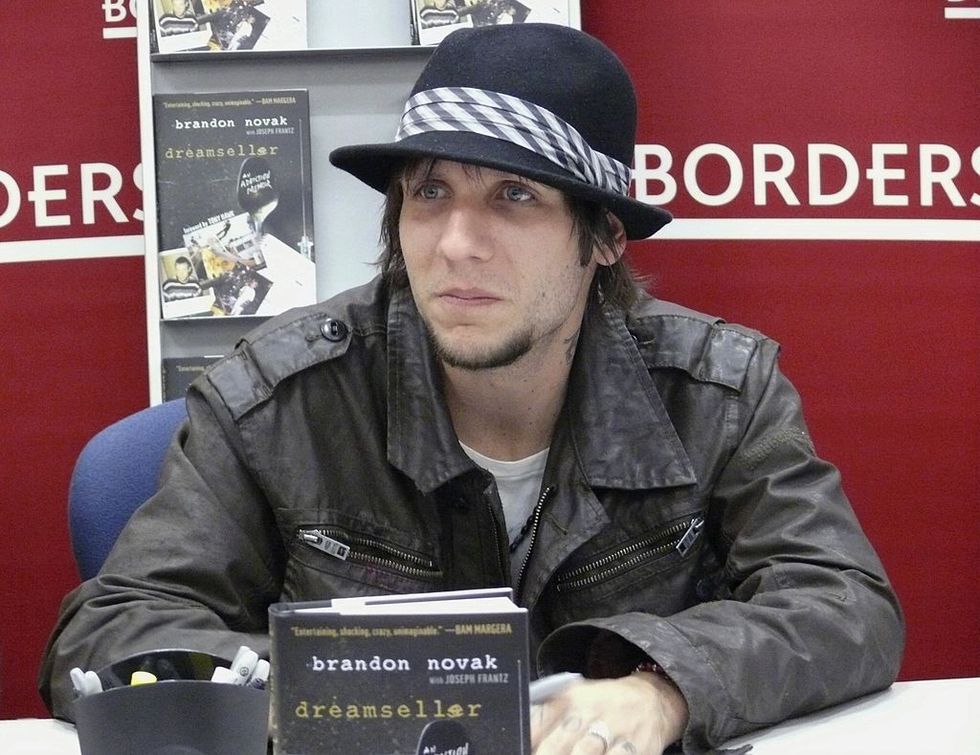 Although, as one commenter pointed out: "maybe he is afraid that if he hangs around with you, he will end up drinking again?"
He also made some pretty out-there claims about his ex-friend.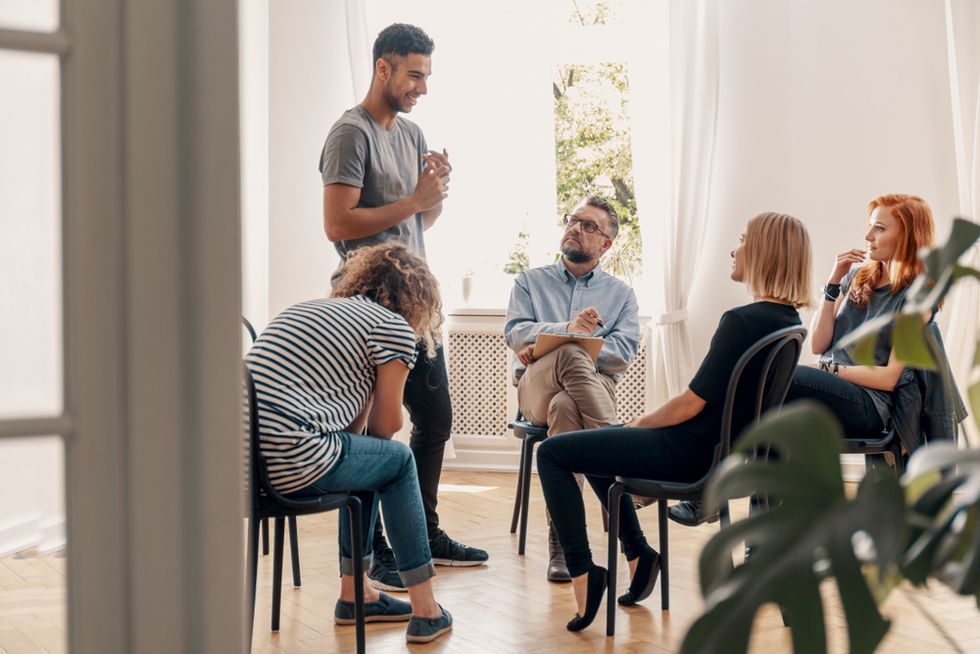 Margera said that Novak attempts to get people into rehab in order to earn a commission - although multiple commenters stood up for Novak and claimed that this isn't a thing.
He continued by saying that Novak lies about all his achievements.
His slurred speech and rambling thought patterns are a serious cause for concern. One fan writes, "We're watching an absolute breakdown here. Please get some help man."
He continued with his rambling about his ex-friend.
In on breath, he claimed that Novak is rich from his rehab schemes, while in another, claims that he's broke and is continually borrowing money from Margera. Essentially, he's simply unable to keep his story straight.
He then offered this handy diagram.
In it, he lists his problems are his mother, ex-partner, and ex-friend - although it's clear even to the uninitiated that there are far more problems than just these three.
Margera also criticizes commenters.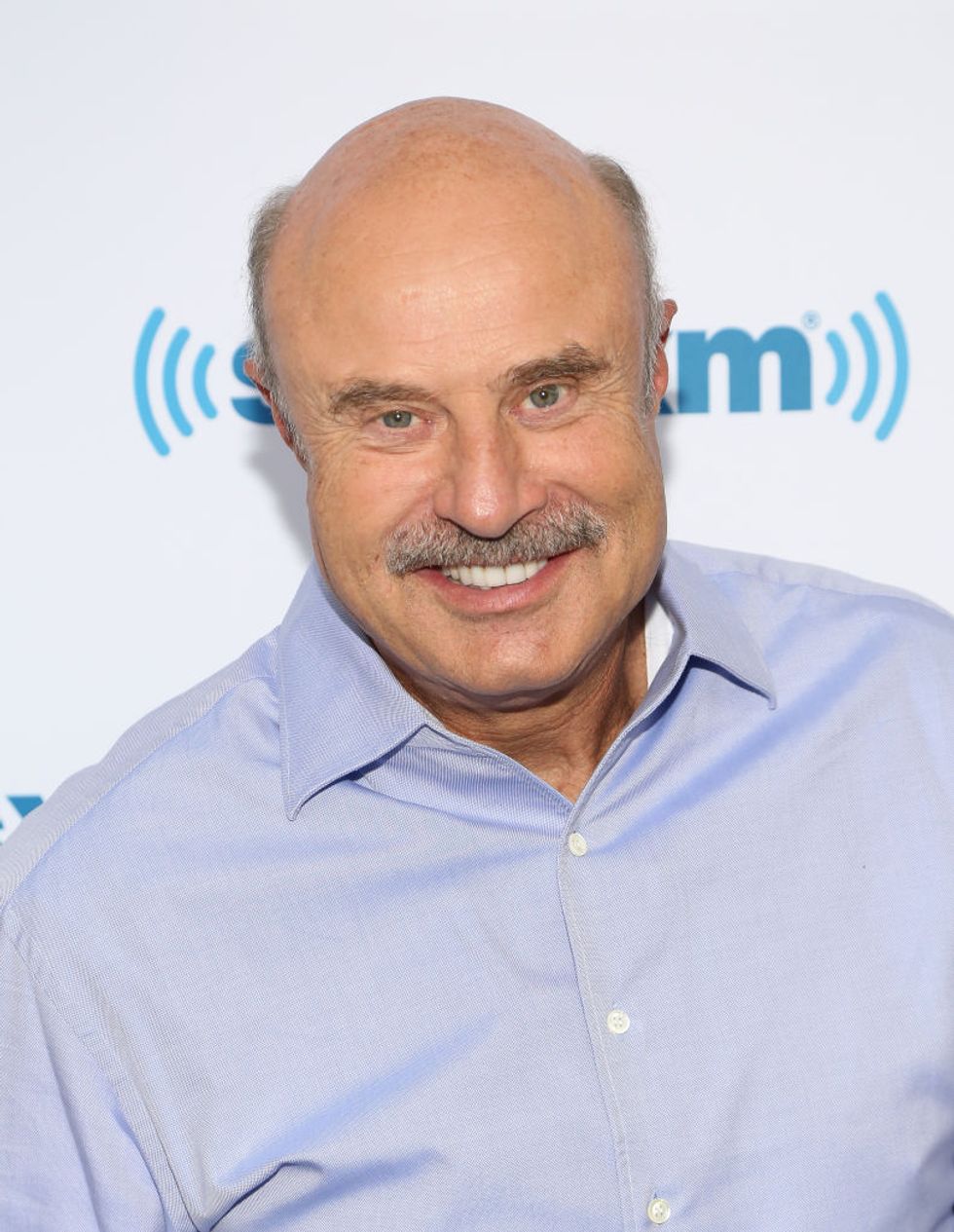 He claims that he's fed up with people telling him that he needs help, because he's asking for help - but
only 
from Dr. Phil.
He does have a sort of moment of self-reflection.
In a brief time of clarity, Margera admits that some of his problems are also caused by him. He claims that his brain never switches off and that he stays up for days on end even when he isn't using.
But he quickly lashes out once more.
Margera then becomes infuriated at fans speculating he's using meth, claiming he could never have traveled with it. But he then shows the contents of his luggage, which are hardly symptomatic of rational packing.
Margera then proceeded to visit fans at Comic-Con.
He posted a bizarre interaction with a female fan, who claims to have had some fun with Margera and his then-wife back in the day - an incident that Margera seems to have totally forgotten about.
Eventually, it seems Margera breaks through.
He claims that Dr. Phil had seen his frightening Instagram posts and has had his team reach out to Margera for help.
Margera then appears to hop on a flight.
As he goes through security, he empties his pockets into a tray, which ends up piled high with bills. He claims that it's to the value of seventeen thousand dollars.
Next, Bam posted a picture with Jackass co-star, Johnny Knoxville.
He then bizarrely posts an image of him in hair and makeup.
Although his next post suggests that Margera is genuinely struggling.
He then claimed that his bizarre social media tirade was over.
Off to dallas to get my brain evaluated! Thanks dr phil and michelle 24832199 my phone will be off for a while. Laterx♥️" Margera wrote. Many friends and fans commented on the post, offering well-wishes.
But he couldn't leave without one more outburst ...
By the way i was evaluated and tested for alchol and drugs, the results were negative. Not drunk or drinking, and not on drugs either!!"
This has left a few fans feeling a little skeptical.
Many ex-Jackass cast members have reached out to offer help to Bam.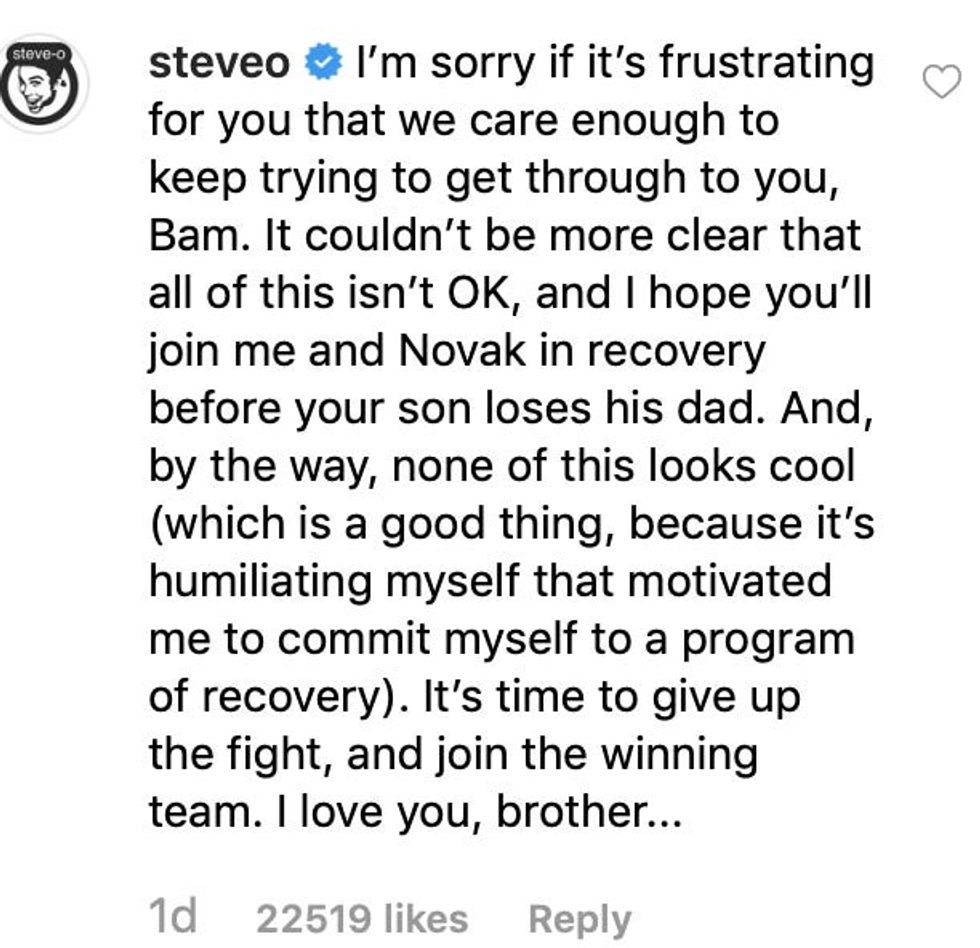 Including this heartfelt message from Steve-O, who, himself, has struggled with addiction and mental health issues over the years - but is now clean, sober, and living his best life.
And early reports suggest that the Dr. Phil meeting was a success.
Margera filmed with Dr. Phil in the Paramount Lot, and, afterwards, agreed to enter a rehab facility for some intensive treatment for addiction and personality disorders.
It's also reported that relationships are on the mend.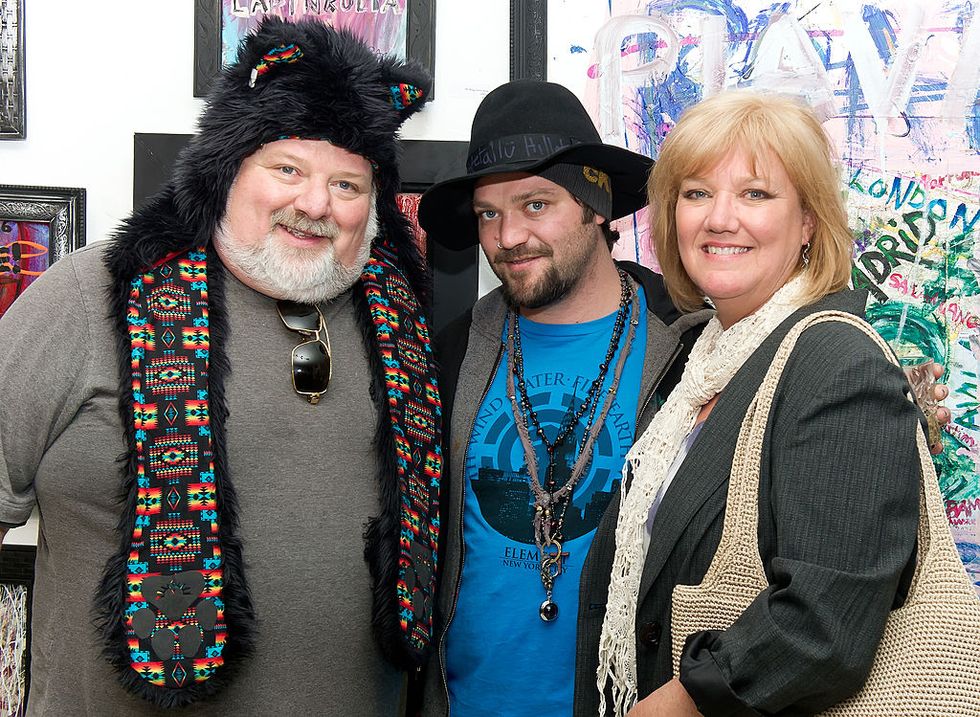 According to reports, Bam's mom, April Margera, Skype called for a mediated conversation with Dr. Phil and her troubled son.
And that's not all.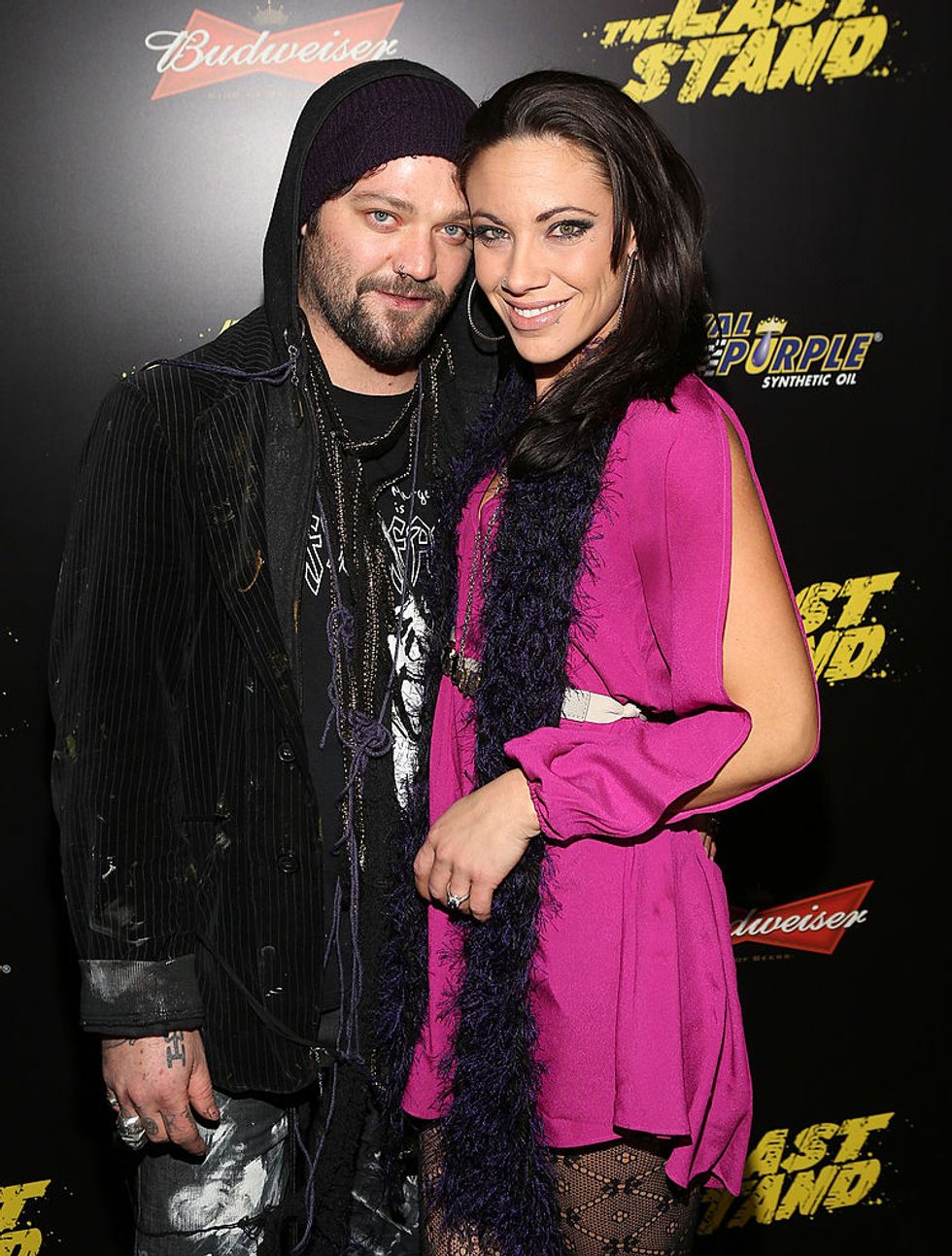 It's claimed that Bam's estranged wife, Nikki Boyd, was actually on hand in person to speak to him and to encourage him to get help - at the very least, for the good of the pair's shared child, Phoenix Wolf.
We're sending our best wishes to everyone affected by this frightening story.
We wish Bam the very best in recovery. And, no offense, but we hope to not see him on our social media anytime soon.
Now Bam's family have reached out to discuss the reason behind his bizarre behavior.
Speaking to
TMZ
, they discussed the latest updates in Bam's tragic story - alongside what 
they 
believe the solution is.
Bam has shown no signs of improvement in the past few days.
on his neck. 
But his downward spiral appears to be continuing.
Bam Margera Arrested in Los Angeles Hotel After Bailing on Rehab https://t.co/G575mK6LS2 https://t.co/QdKeUafX0C

— MetalSucks (@MetalSucks)1565801270.0
Bam checked out of rehab and into a hotel on the Sunset Strip. However, he was causing a ruckus in reception and refusing to leave, after which the 
Jackass 
star was arrested for trespassing.
Bam was later released on bail.
He eventually returned to the rehab facility prescribed by Dr. Phil.
Bam Margera Back in Rehab After Arrest https://t.co/AmX4n4QbMG https://t.co/8QTKSsstu4

— LennyCo (@LennyCo)1565859034.0
Dr. Phil told TMZ: "I hope he can resume treatment. My attitude is NEVER surrender to the disease. It is a tug of war and you just can't ever drop your end of the rope."
People are feeling incredibly worried for Bam.
His erratic behavior doesn't seem to be improving, and the fact that he can seemingly walk straight out of rehab at his whim has left many fearing for his safety.
He's also still worryingly active on social media.
Dr. Phil showrunner earlier this week. The only positive that we can see is that he's at least in touch with people who are trying to encourage his recovery.
Because it seems like Bam is still refusing help from those who love him most.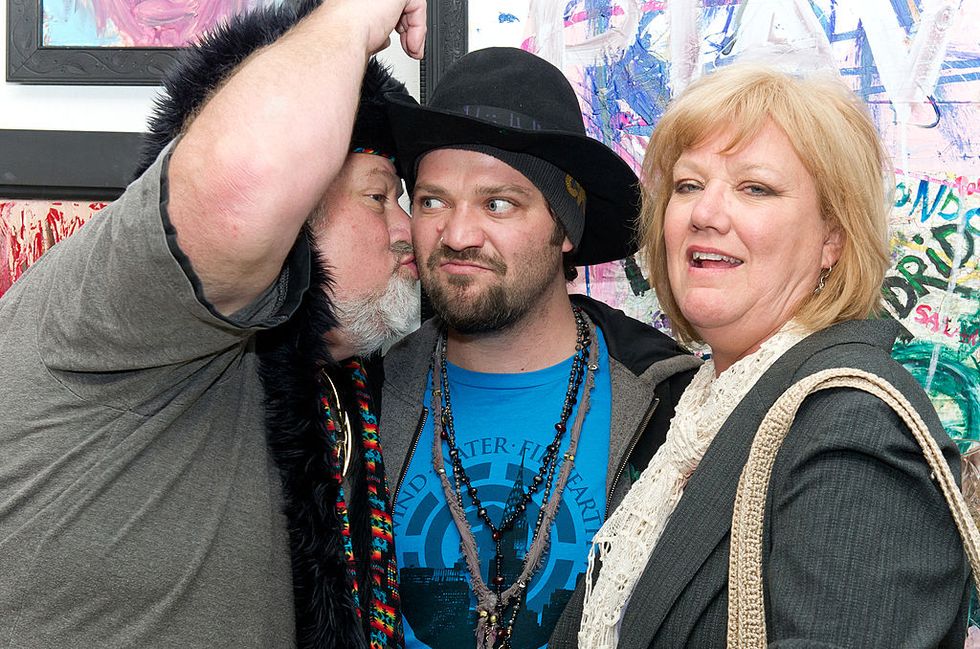 According to sources, he's still refusing to talk to his parents, and they're incredibly worried about their son.
April and Phil Margera also revealed the reason that they believe that Bam is in such a bad way.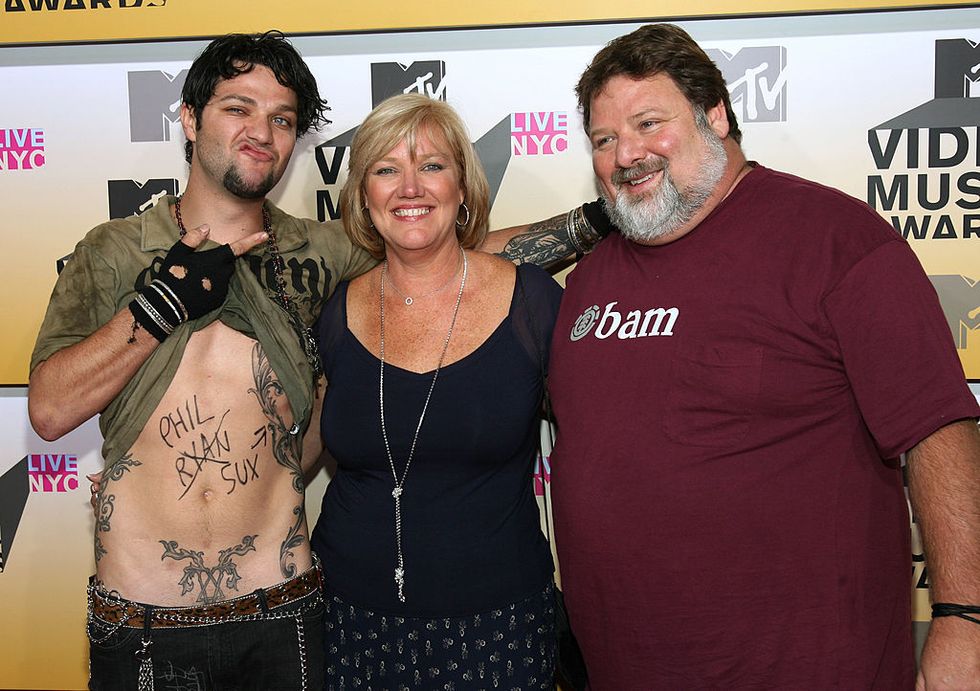 They believe that Bam has stopped taking medication for his bipolar disorder, which is what's leading to these massive highs and lows of mood - and his manic outbursts.
We just hope that there's a peaceful solution in sight for this family.
As Dr. Phil puts it, "Bam is such a charming, hard working, and talented guy. You can't help but like and pull for him. Fingers crossed." To see cast transformations from all of your favorite Jackass stars, keep on reading!