It's official, Band of Brothers is getting a highly anticipated follow up series.
The series is going to be Apple's first in-house series, and it's going to be absolutely massive.
Steven Spielberg and Tom Hanks are both on board for the sequel, having both been key to the original critically acclaimed series which came out 18 years ago.
Read on to learn everything we know about the follow up.
The original Band of Brothers dropped in 2001.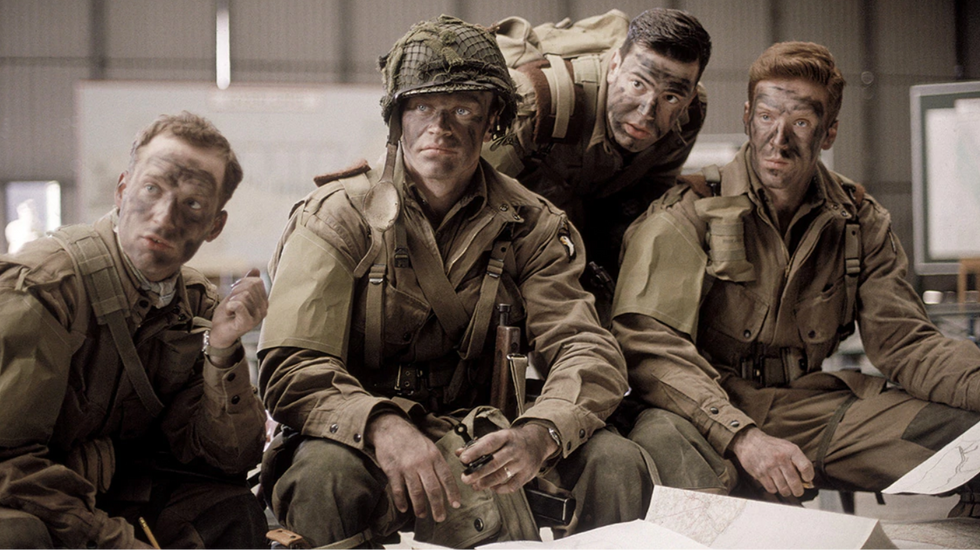 The series, based on true memoirs of WW2, followed 'Easy' Company, 2nd Battalion, 506th Parachute Infantry Regiment, of the 101st Airborne Division. The series begins with the group jump training in the United States, and follows the same characters as they participate in numerous theaters of action in Europe.
The series won many awards.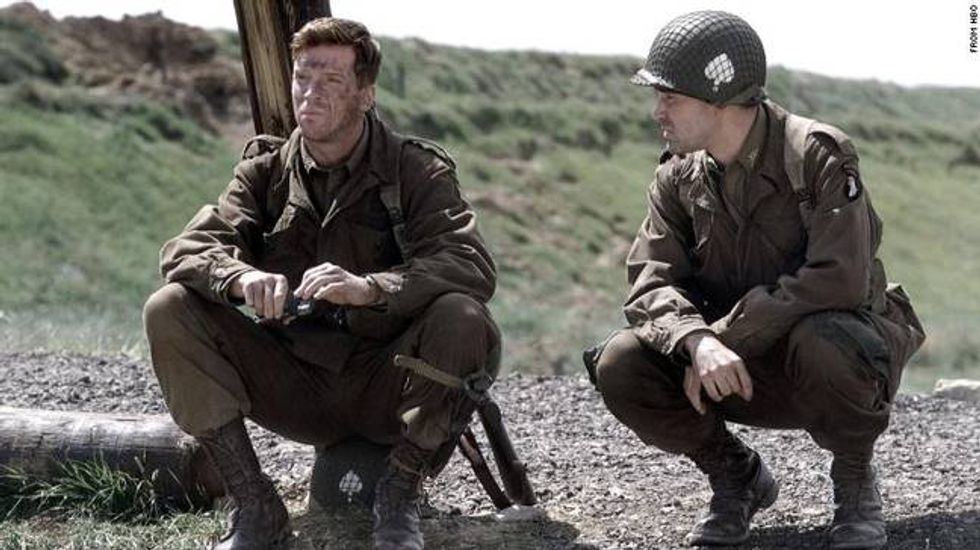 Produced by Tom Hanks and Steven Spielberg, the show was immediately hailed as a masterpiece - and has achieved universal acclaim globally. It has a gargantuan 9.5 rating on IMDb, 94% Fresh Rotten Tomatoes score, and 8.8 on TV.com. Not only that but
Band of Brothers
also won seven Emmy's, the Golden Globe for best mini-series, and many other accolades.
Nine years later, the same team created The Pacific.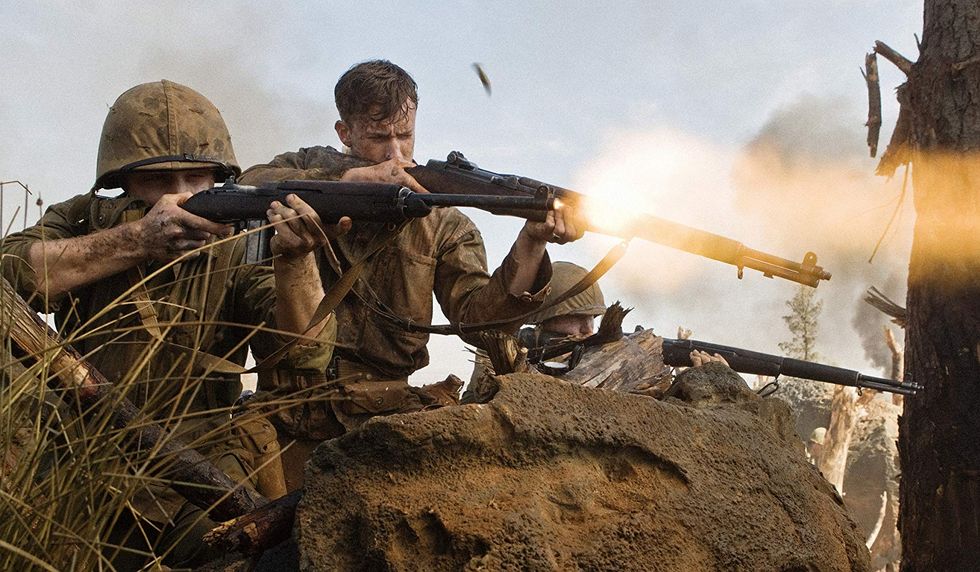 The Pacific
was produced again by Hanks and Spielberg, and was spearheaded by one of
Band of Brother's
main writers. As opposed to
Band of Brother's
focusing on the European front,
The Pacific
began in the aftermath of Pearl Harbor and followed the Marine's battles against the Japanese in the Pacific Theatre.
The Pacific told the story of three real WW2 soldiers.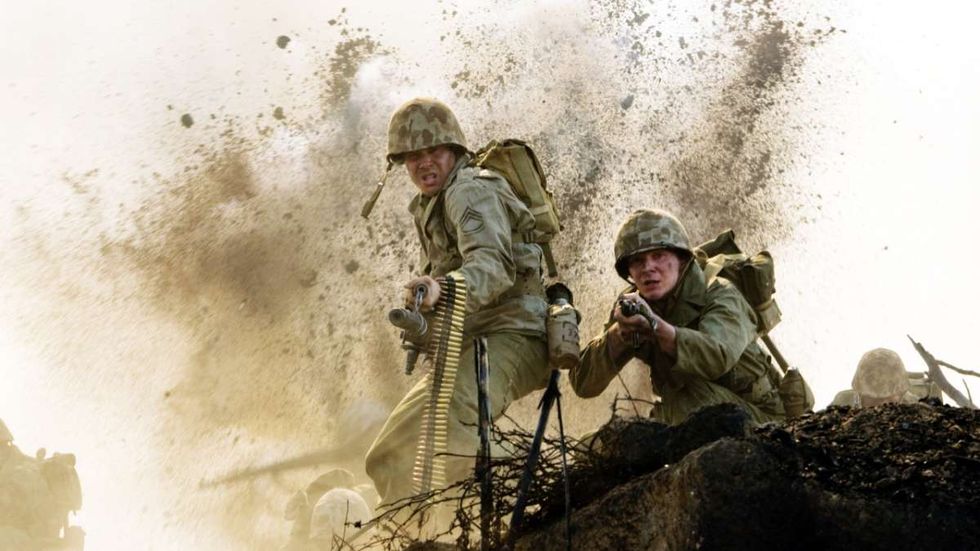 The series focuses on three marines, Robert Leckie, Eugene Sledge, and John Basilone who were all in different regiments, the 1st, 5th, and 7th, of the 1st Marine Division. It has a large focus on their involvement and memories of the horrific battles that 1st Marine Division fought, such as Guadalcanal, Cape Gloucester, Peleliu, and Okinawa.
And again, it was adored.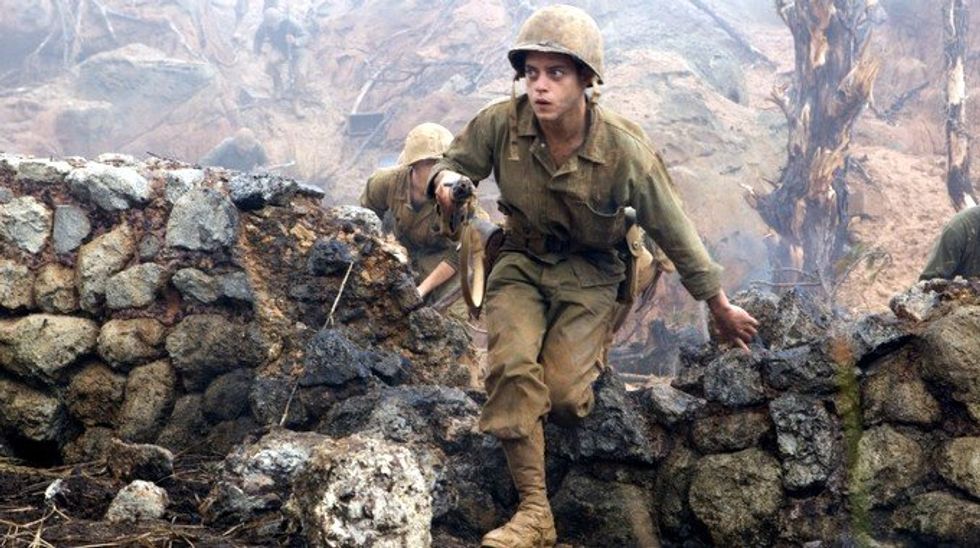 Similarly to
Band of Brothers, The Pacific
was unbelievably well received. Rotten Tomatoes gave it a stunning 91 per cent and it won the Emmy for Outstanding Miniseries, Outstanding Casting, and Outstanding Art Direction.
It's recognized as one of the greatest series' of all time.
Both
Band of Brothers
and
The Pacific
are regarded as some examples of the finest television ever produced.
Film critic, Chuck Barney, described it as:
Bursting with epic sprawl and extravagance. But like any effective film of its kind, it also contains a brand of intimacy that will have you bonding with its characters and caring deeply about their fates.
And now, nine years on, we have another series!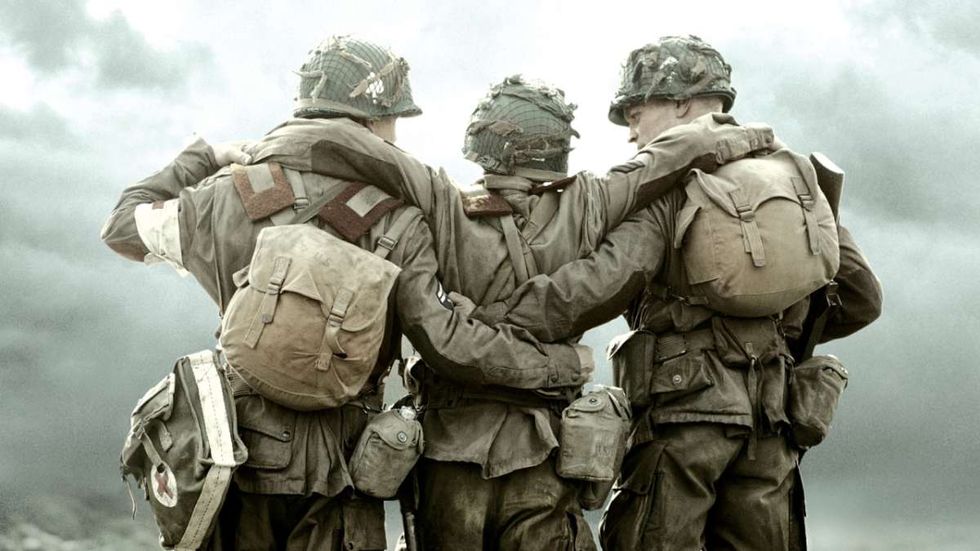 Masters of the Air
, a follow-up to the critically-lauded HBO war series', will air on Apple TV Plus exclusively. Apple TV plus is an upcoming streaming platform which is expected to rival competitors such as Netflix and Amazon Prime.
Spielberg and Hanks are on board too.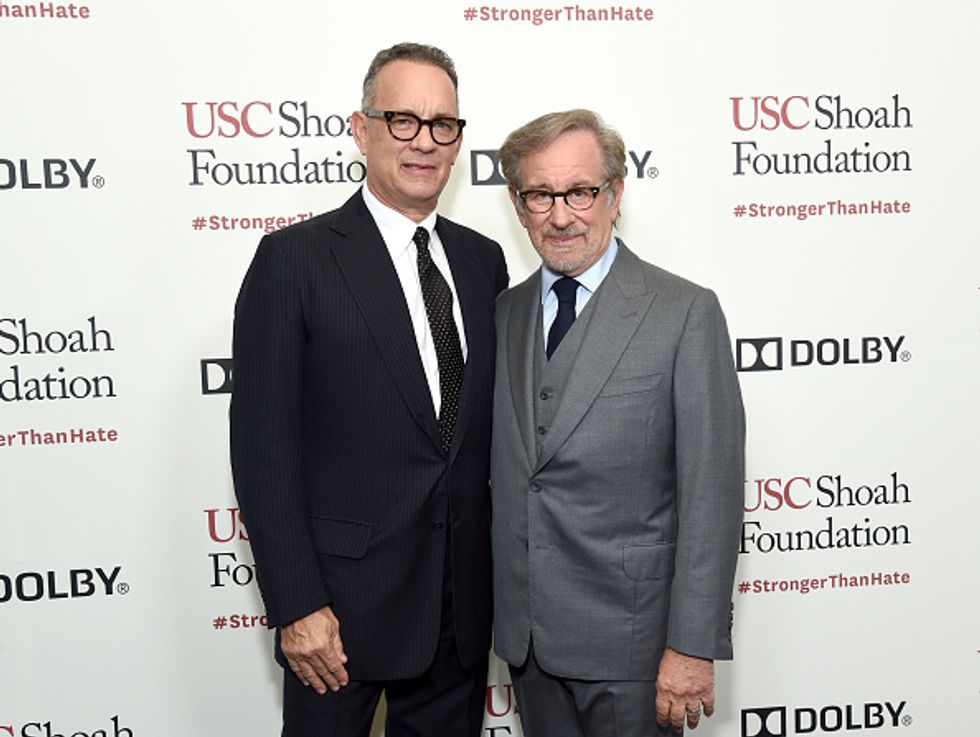 As reported by
Variety
, it's also set to be produced by Steven Spielberg and Tom Hanks who, as we know, featured as the executive producers on
Band of Brothers
and
The Pacific
. Something tells me this is going to be a classic.
It's the first Apple series.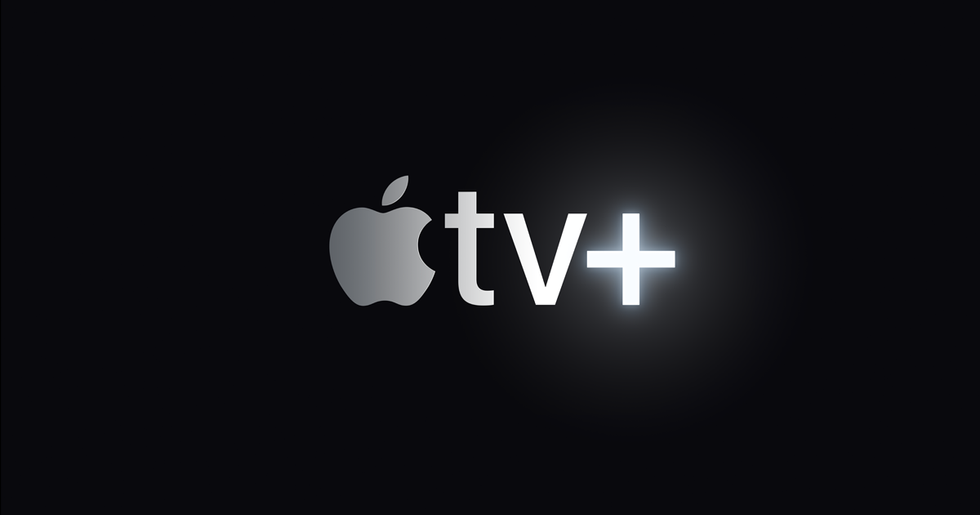 Masters of the Air
is the first series to be green-lit by Apple TV Plus and the tech giant has put two major figures, Zack Van Amburg and Jamie Erlicht, in charge of making sure things go smoothly.
Masters of the Air is based on a best-selling war book.
BAND OF BROTHERS, THE PACIFIC team take to the theater of air combat in MASTERS OF THE AIR for @AppleTV.… https://t.co/rHNB5CRXPy

— Amblin (@Amblin)1570807850.0
Masters of the Air
is based on the book by Donald L. Miller and will follow American bomber's in World War II. Miller's book was an authoritative non-fiction best-seller which, based on countless interviews and research, told the story of those who used long range heavy bomber aircraft's to take the war to Hitler's doorstep.
Band of Brother's screenwriters are back.
Wow. Band of Brothers 3 (not literally, but same creative team and ostensibly offered to HBO as such) goes to Apple… https://t.co/QDuiotrezw

— Matthew Ball (OOO) (@Matthew Ball (OOO))1570825788.0
John Orloff, a screenwriter on
Band of Brothers
, is said to be penning the script, as well as co-executive producing.
Little more is known.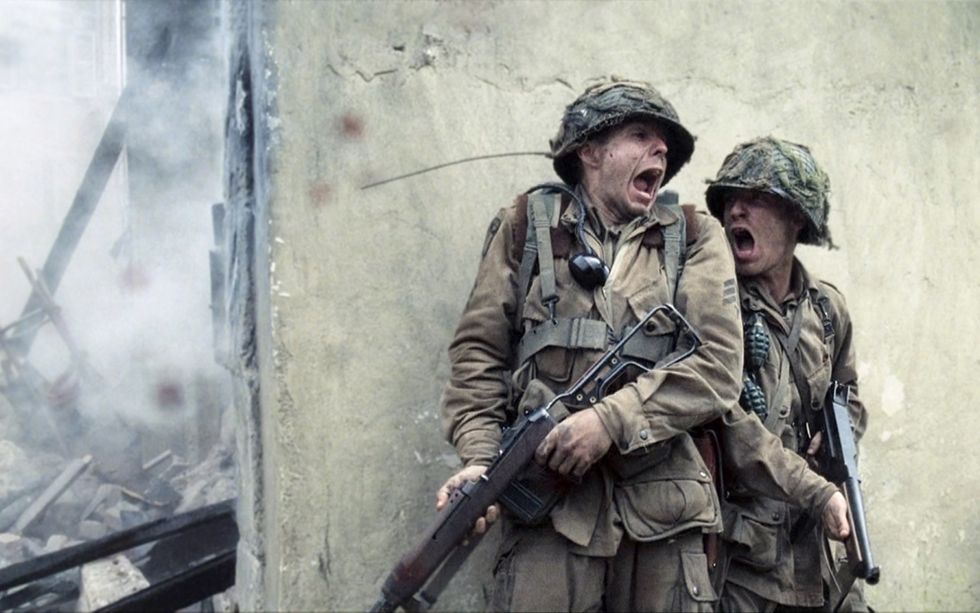 Aside from knowing that Spielberg, Hanks, and Orloff are back - and that the series will follow the so-called Bomber Boys, little more information is currently known. If it's anything like the book then we could be expecting some episodes focusing on the bomber boys in wartime England and in POW camps - where tens of thousands of airmen spent part of the war. However this is all just speculation at the minute.
What is known is...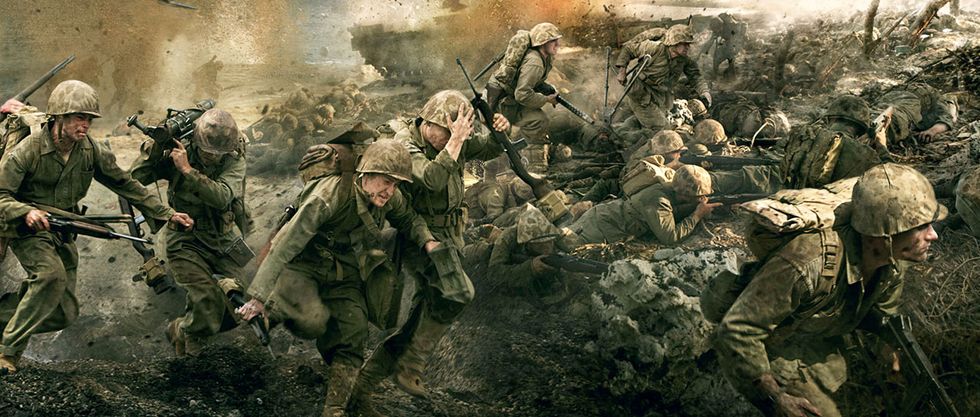 It's going to be a classic. Going off the best-selling book and with such a fantastic team behind it, it's hard to imagine
Masters of the Air
will be anything short of fantastic.
Apple TV Plus starts streaming on November 1st.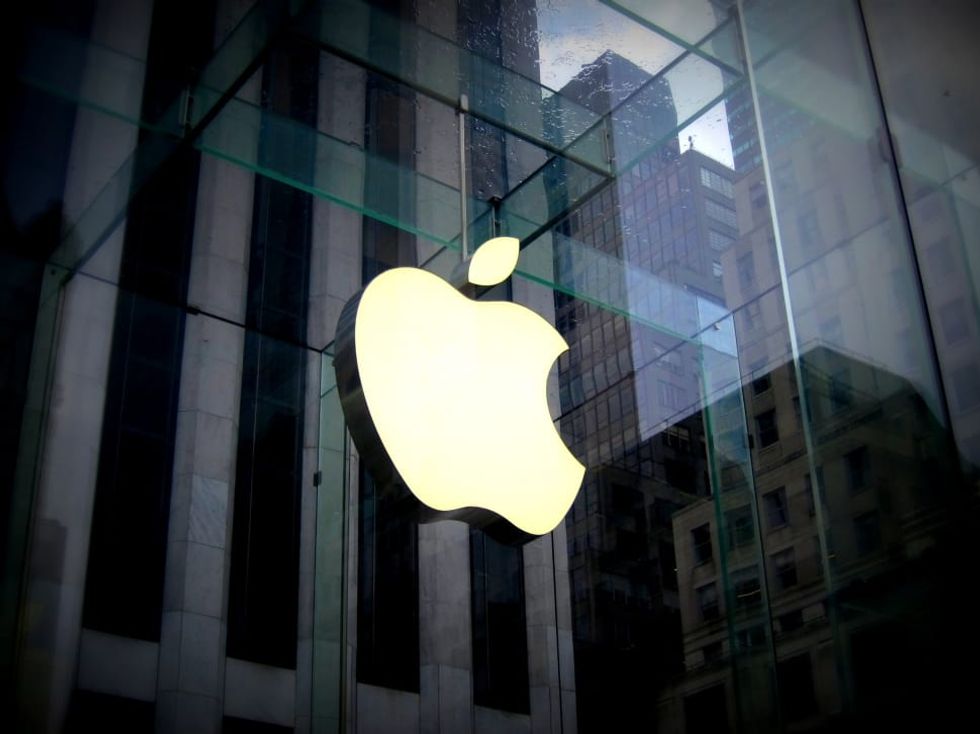 Although it isn't known when
Masters of the Air
will drop, Apple TV Plus begins its services on November 1 2019 in over 100 countries across the world.
They've already made some pretty big deals.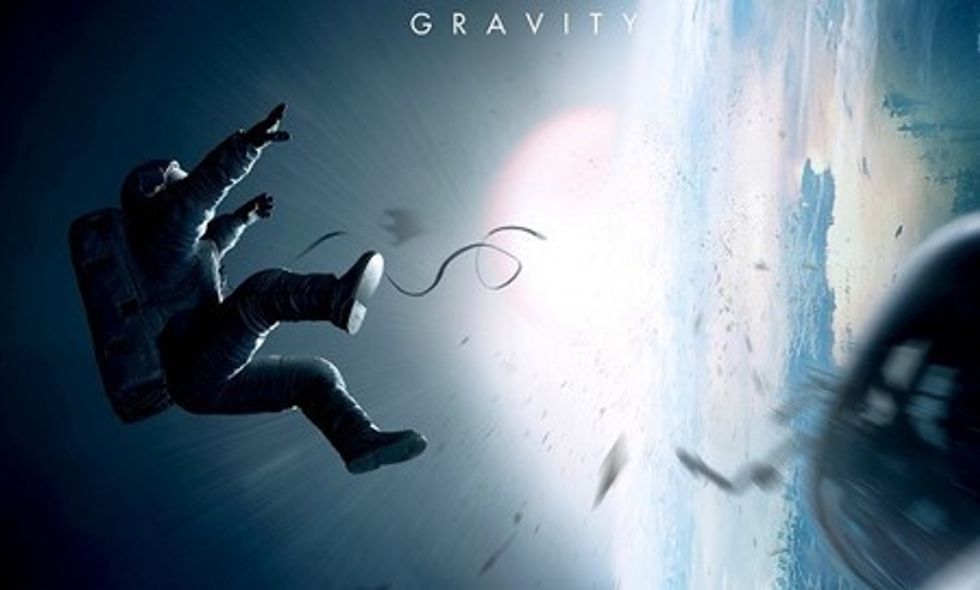 The exciting news about
Masters of the Air
comes shortly after Apple TV Plus reached a major deal with Oscar-winning director Alfonso Cuaron – the man behind Netflix's
Roma
and sci-fi masterpiece,
Gravity
.
The Morning Show and Dickinson are two other shows on the platform.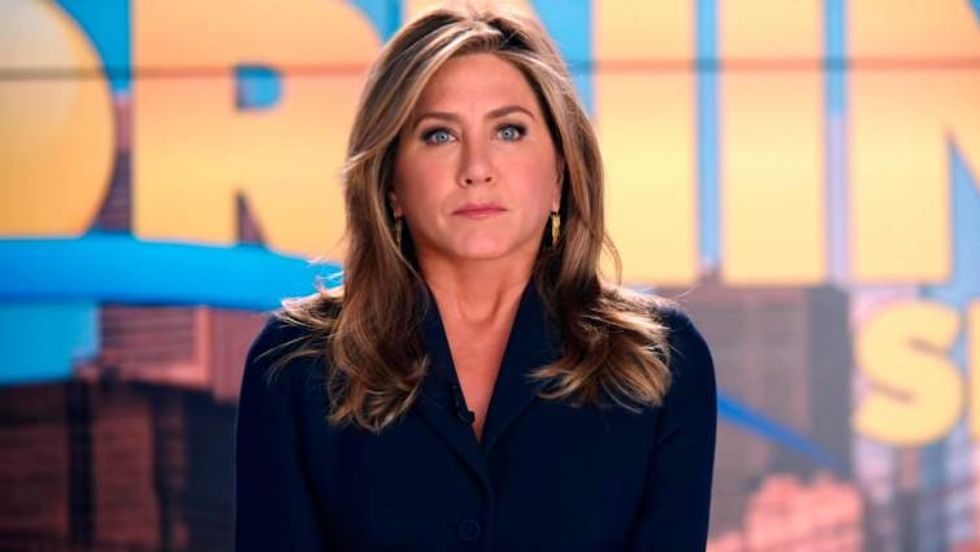 Jennifer Aniston and Reese Witherspoon's
The Morning Show
, and
Dickinson
– with Hailee Steinfeld playing the poet – are also two highly anticipated shows debuting on the streaming service.
The streaming service is going to be cheap.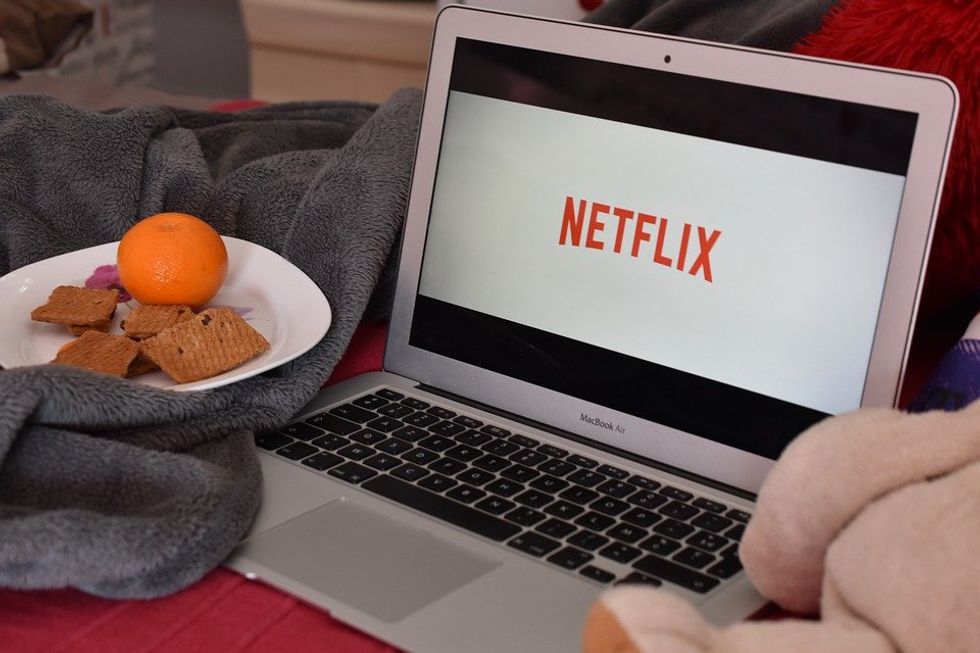 In a further attempt to dethrone Netflix and other streaming Behemoth's the streaming service will only cost $4.99 per month with a seven day free trial.
If you purchase an Apple device you'll get it for free.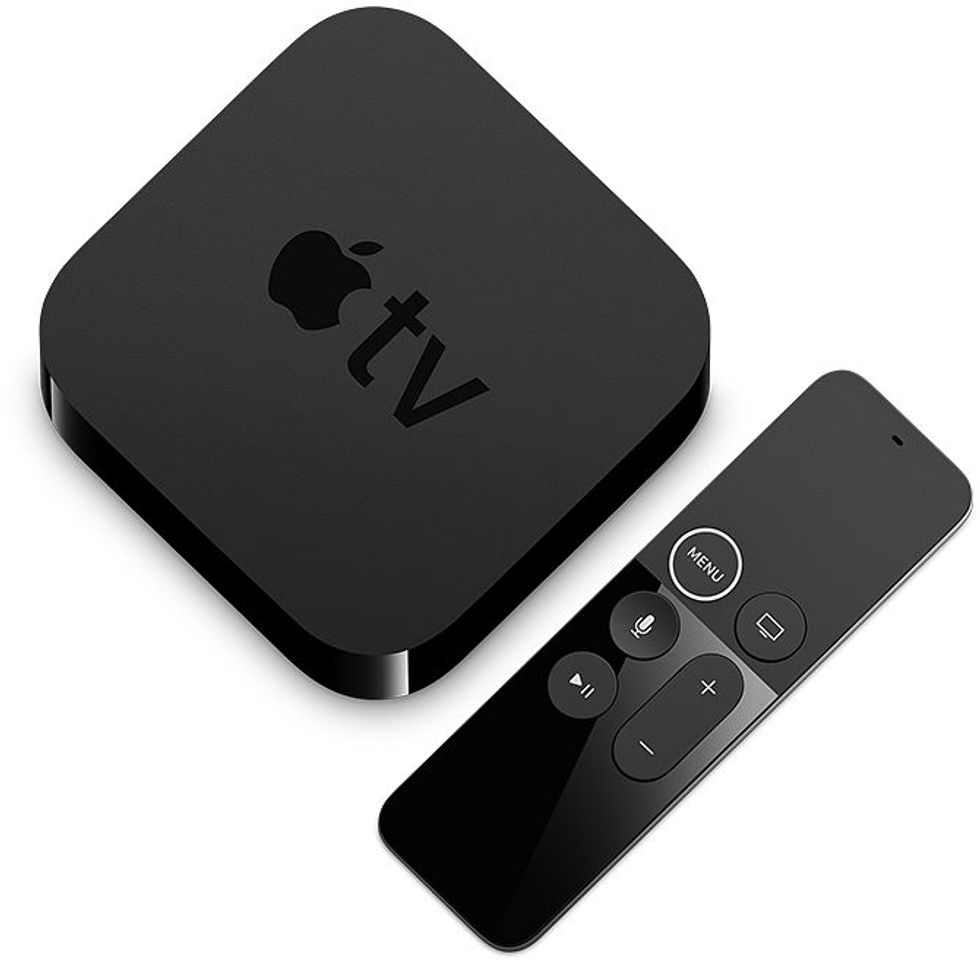 According to
Digital Trends
, if you purchase any iPhone, iPad, Apple TV, iPod touch or Mac you can enjoy a year of Apple TV Plus for free.
Apple think it will be 'the best'.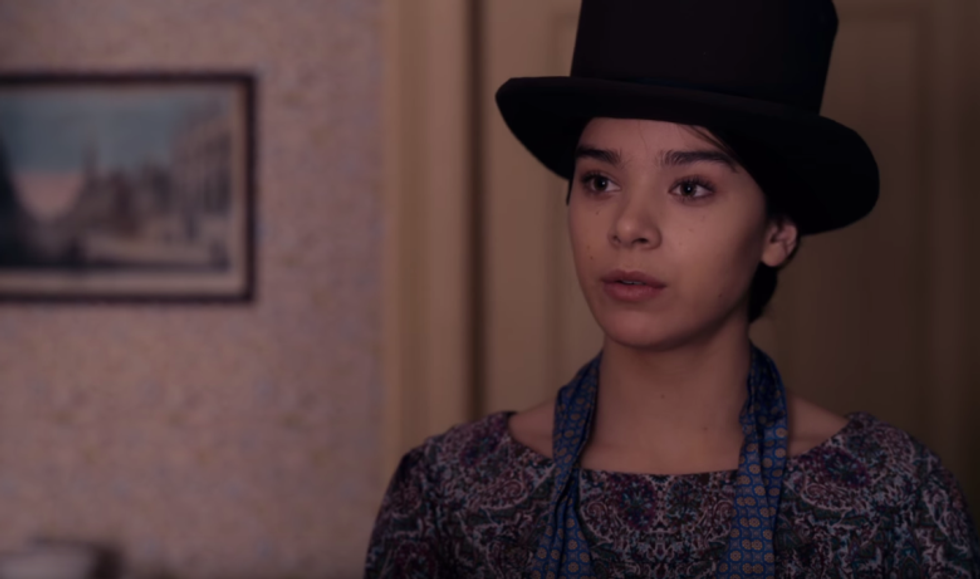 Apple's global video head, Zack Van Amburg, said:
With Apple TV +, we present completely original stories of the best, brightest and most creative minds, and we know that viewers will find their new favorite show or movie in our service. Each Apple TV + original offers its own unique story, a fresh perspective and a powerful message, all to entertain, connect and inspire cultural conversations.
It certainly sounds exciting.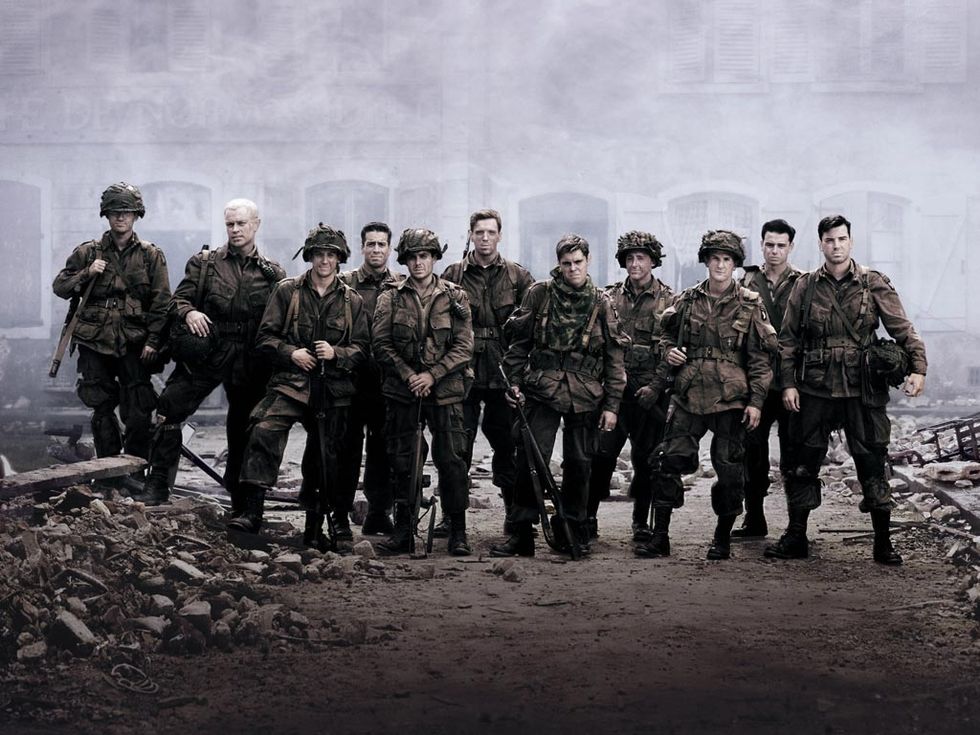 Going off their own comments and the hype around
Masters of the Air
, we're certainly excited to see the impact Apple TV Plus will have on the industry.