A bar has publicly hit back at a rude customer, in the best possible way, who complained after spending a supposed "$900" and being kicked out.
This truly goes to show the nonsense that hospitality workers are having to deal with during a pandemic...
Millions of businesses have been affected worldwide thanks to the ongoing global pandemic...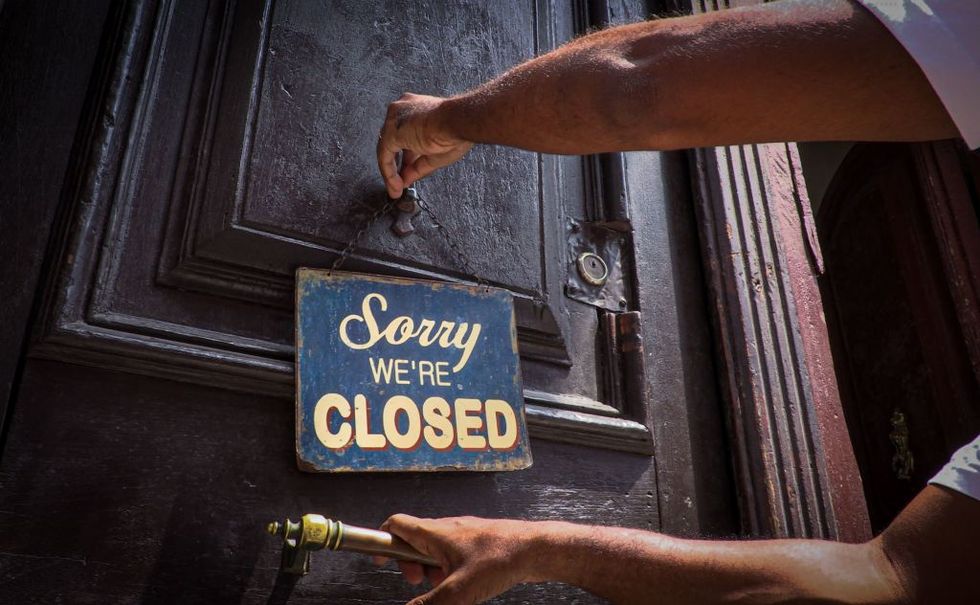 via: Getty
But it's safe to say that the hospitality industry has had one of the hardest hit.
Thanks to social distancing...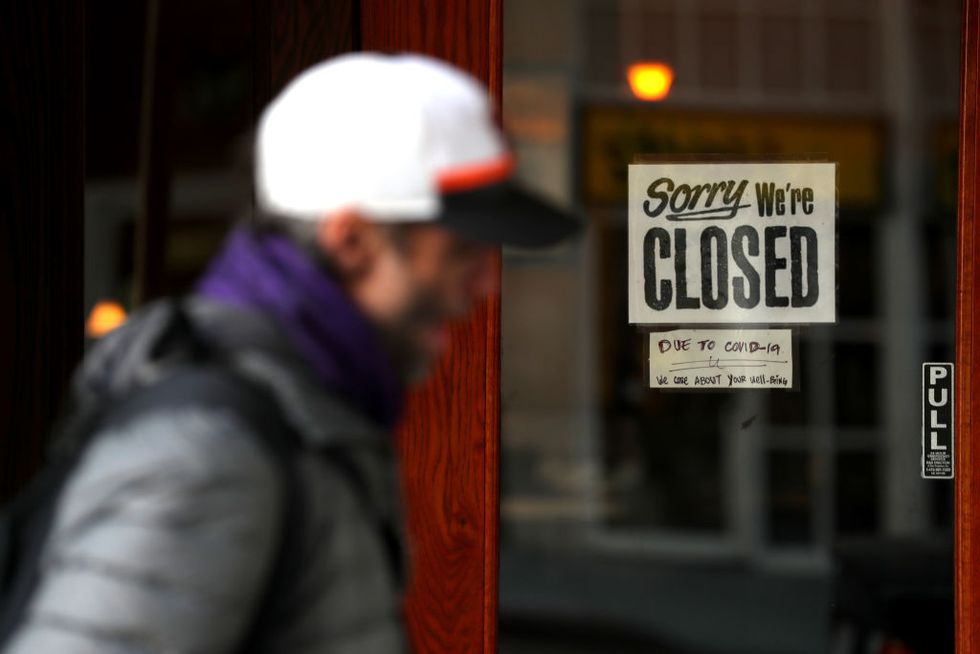 via: Getty
Restaurants and bars all over the world have closed their doors in the best interest of public safety.
Of course, this needs to be done in order to prevent the virus from being spread further...

But what a lot of people seem to be forgetting is that the workers in this industry are  being hugely affected.
Believe it or not...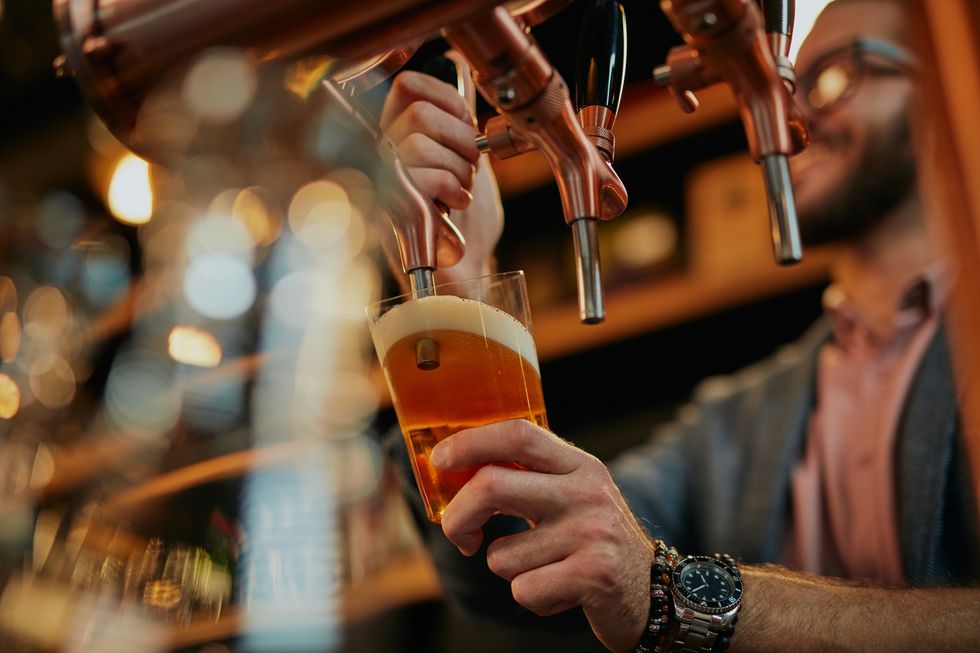 via: Getty
People actually earn a living from working in the hospitality industry - whether that's working behind a bar or waitressing tables. It is a lifestyle for many.
And now...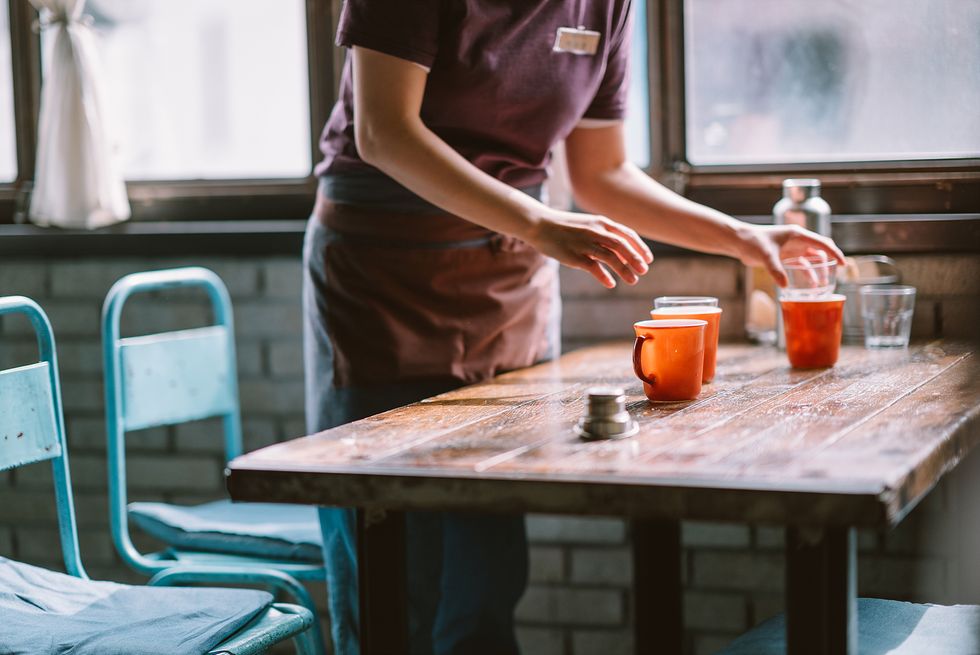 via: Getty
Millions of hospitality workers are facing an uncertain future and are struggling to make ends meet.
And even though President Trump promised financial stability to all of these hard workers...

So many
people are continuing to struggle and worry about their futures.
This isn't just the case here in the United States...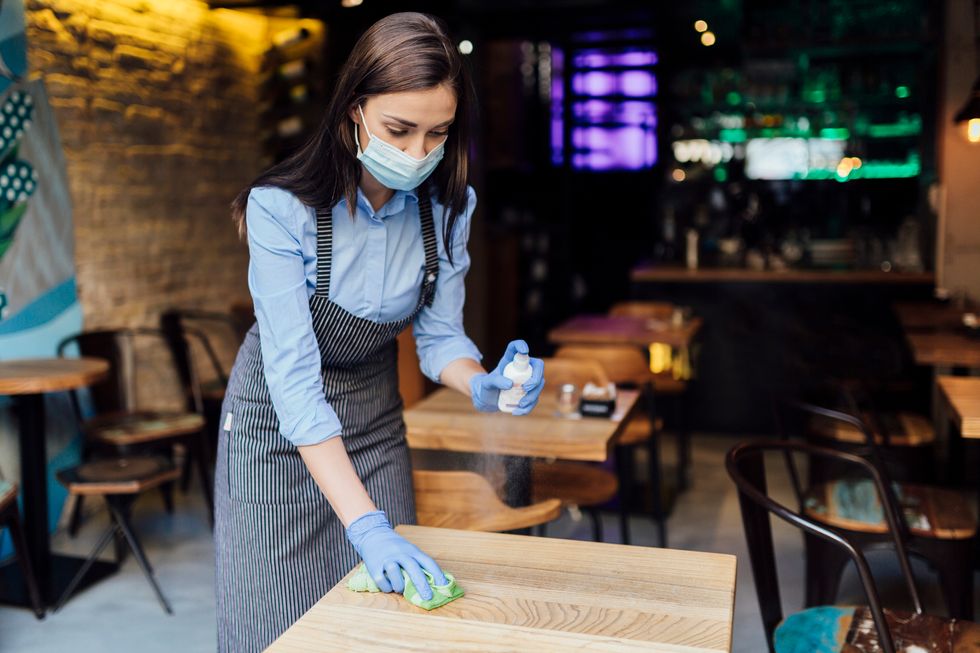 via: Getty
The hospitality industry in the United Kingdom has also taken a massive blow during the lockdown and
lots
of jobs are now on the line.
But hope is on the horizon...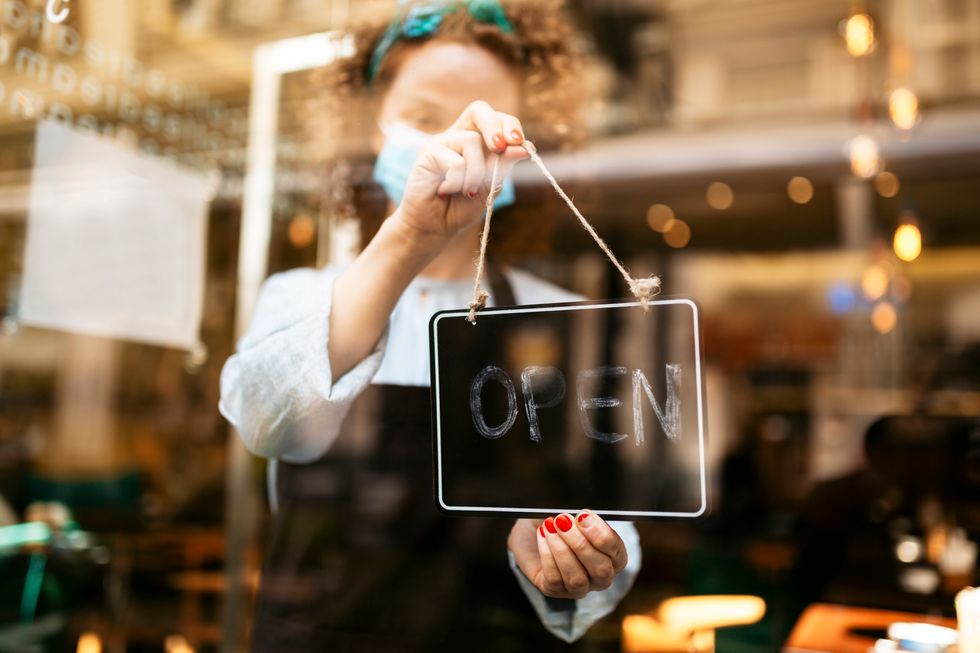 via: Getty
As restaurants and bars slowly start to reopen, business is starting to resume - along with lots of new measures and restrictions in order to keep customers and staff safe.
People who are wanting to eat out and drink in bars need to be aware of these new restrictions...

And they also need to be patient and considerate of the limited staff working tirelessly to ensure they have a good dining experience.
Well, as anyone who works in hospitality can agree...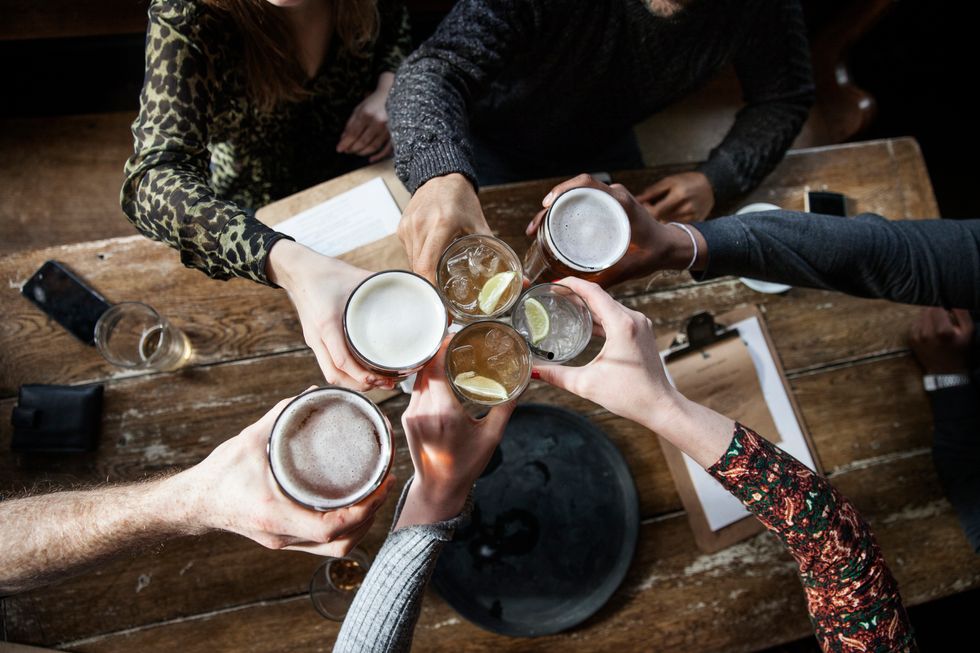 via: Getty
There's always going to be rude and demanding customers - including ones who leave unnecessarily bad reviews online.
One restaurant in the U.K. recently experienced this kind of feedback...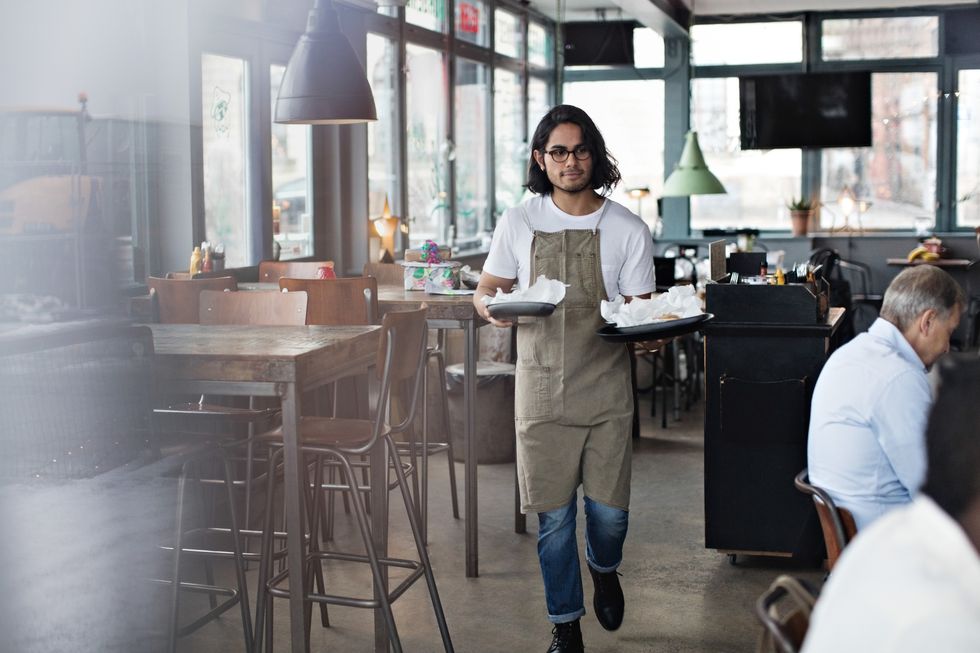 via: Getty
And they dealt with it in
the best
 possible way.
The Cowshed, which is a wood-fired pizza house and bar, is located in Nottinghamshire and they received a terribly negative review online recently.

The review started by saying: "Went here yesterday for sister in law's 50th, lovely little bar - spent approx £700 ($900) between us on drinks and pizza - to be served by some members of staff with awful attitude - to be told we must drink up and leave... can't come back because one member of our party was too drunk - take into account the money we just spent."
The sour review went on: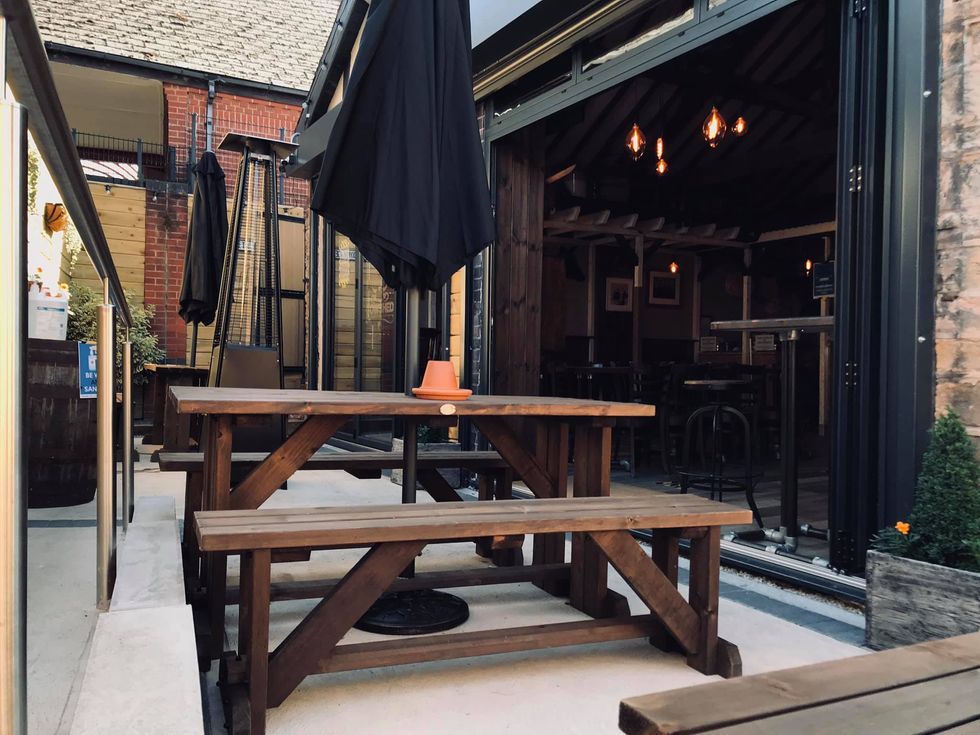 The angry customer's review continued to get worse: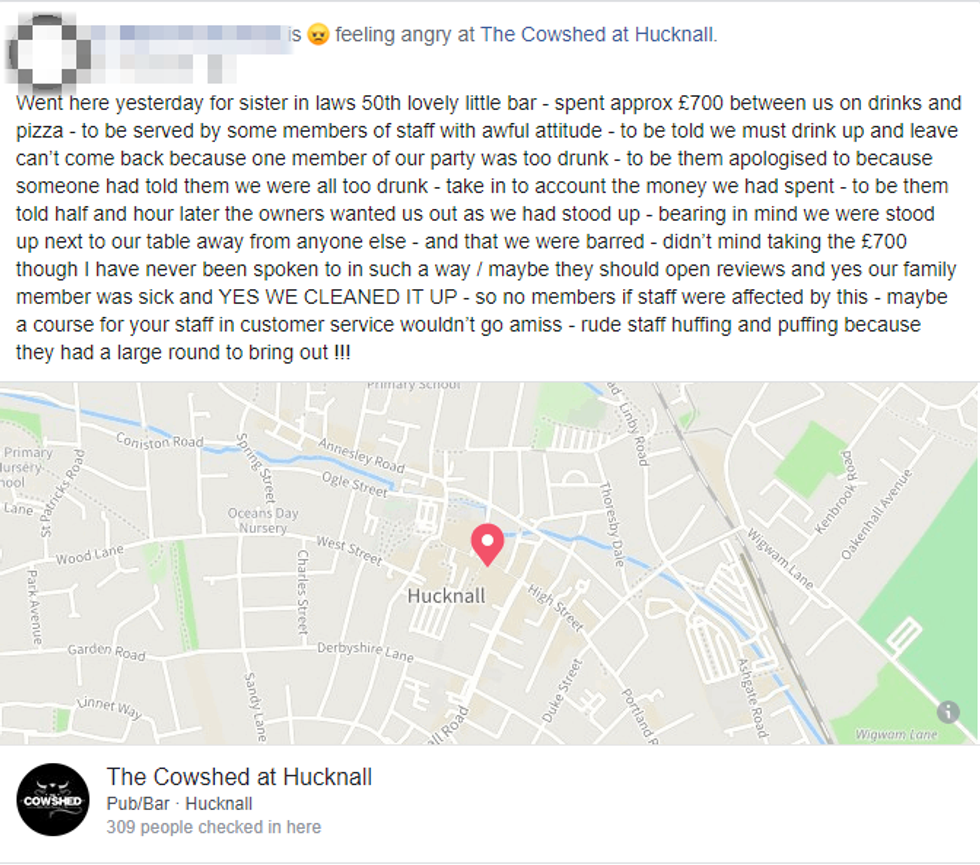 via: Facebook
"So no members of staff were affected by this," they ranted on, "Maybe a course for your staff in customer service wouldn't go amiss - rude staff huffing and puffing because they had a large round to bring out!"
Well, it doesn't take a genius to tell that this customer and their party were clearly being extremely hard work for the staff of this restaurant.

The fact that they admitted to a member of their party vomiting on the table just says it all! We're still living in a pandemic, so of course, the staff were not happy about dealing with this nonsense.
The owners of the popular restaurant didn't waste any time in publicly responding to the review on their Facebook page.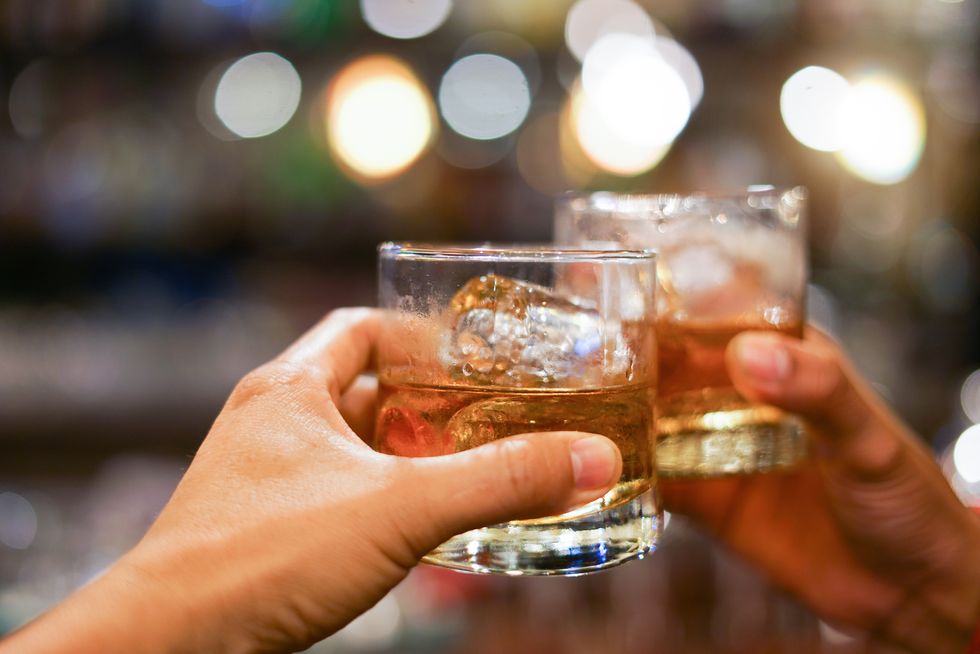 via: Getty
They started by
writing:
"Hi, thanks for reaching out! We love feedback, whether it be positive or negative, we especially love feedback like this so others can see the type of people we have to deal with sometimes. First of all, I'll address the '£700' that you and your party claim to have spent... now, we both know this isn't true, don't we... it's not even remotely accurate as to what you spent, but I'll crunch the numbers for you."
The owner pointed out the inaccuracies in the customer's review, proving point-blank that they were lying.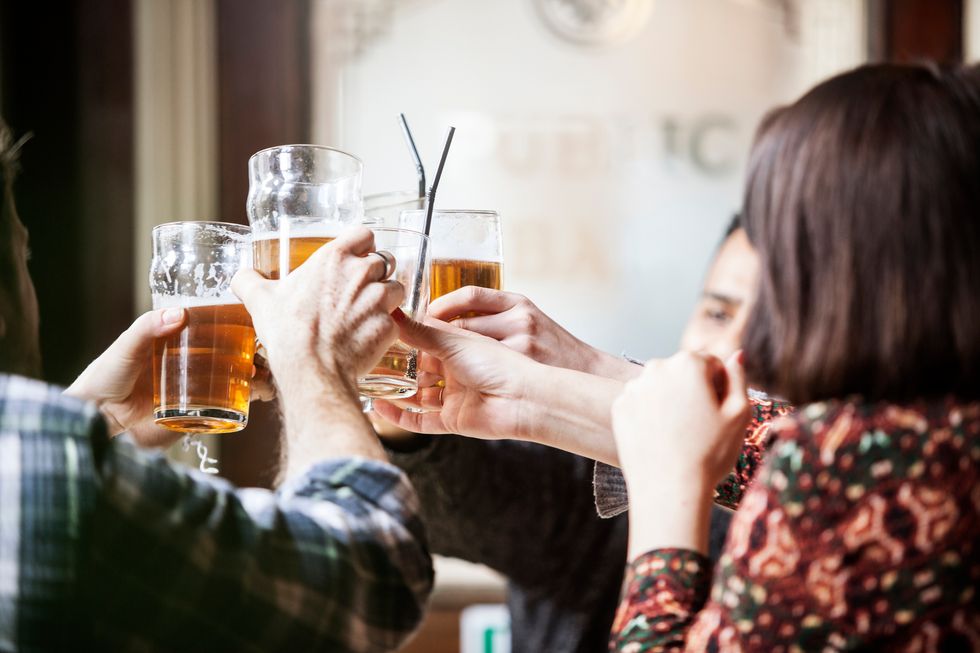 via: Getty
"Our most expensive pizza on the menu is £9.00, this means that if you ordered only pizzas, you'd have to order 77 of them to be even close to spending £700," they explained. "You didn't order 77 pizzas. But let's talk drinks... the most expensive drink we sell is a double gin & mixer at £6.10, this means you'd have to order 115 of these to be even close to spending £700. You didn't order 115 double gin & mixers."
The owner then went on to explain that they had checked their CCTV footage and what they found was far from what the review had claimed.

"What you & your party spent was a far more realistic and believable £280 (£225 on 5 rounds of drinks and £55 on 8 pizzas). If you are going to lie, embellish, or try to fabricate a ridiculous narrative about your time at our bar... at least make it a believable one." They then addressed the group's behavior...
"You all acted like belligerent, entitled little toddlers from the moment you walked through our gates."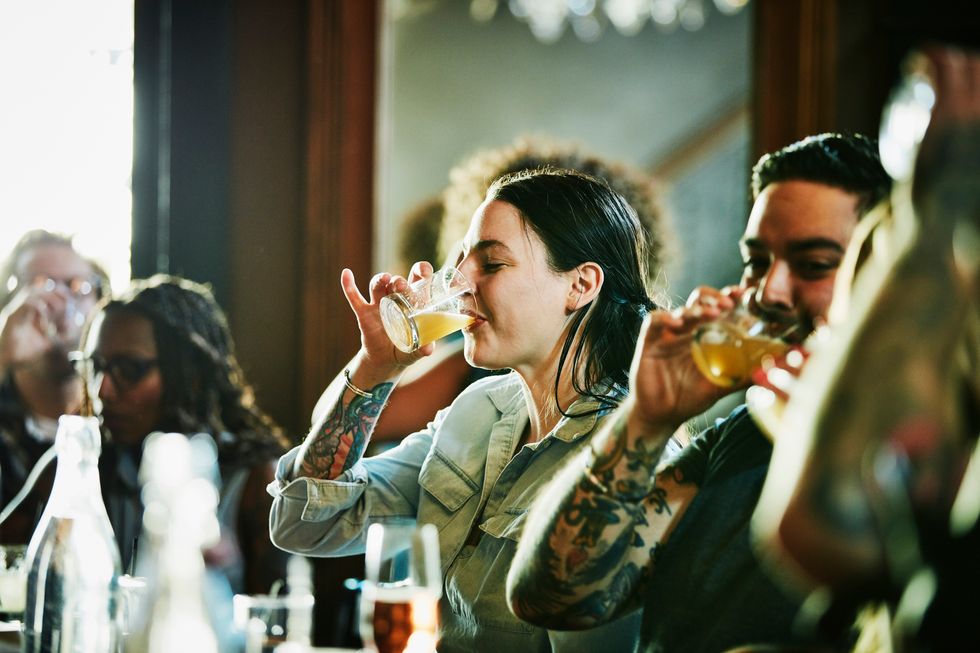 via: Getty
"Rather than treat our staff like human beings that are just trying to earn a wage, you decided to treat them like your own personal servants, clicking your fingers, shouting, swearing and barking your orders at them, to the point one was almost in tears and refused to deal with you any more," the owner fired back. "You were constantly being warned by our door staff about staying seated and observing social distancing, of which you refused to do either. You were the loudest, most obnoxious group in the whole bar, just being a nuisance in general and other customers were starting to complain about you at this point."
And about the party supposedly cleaning up the vomit?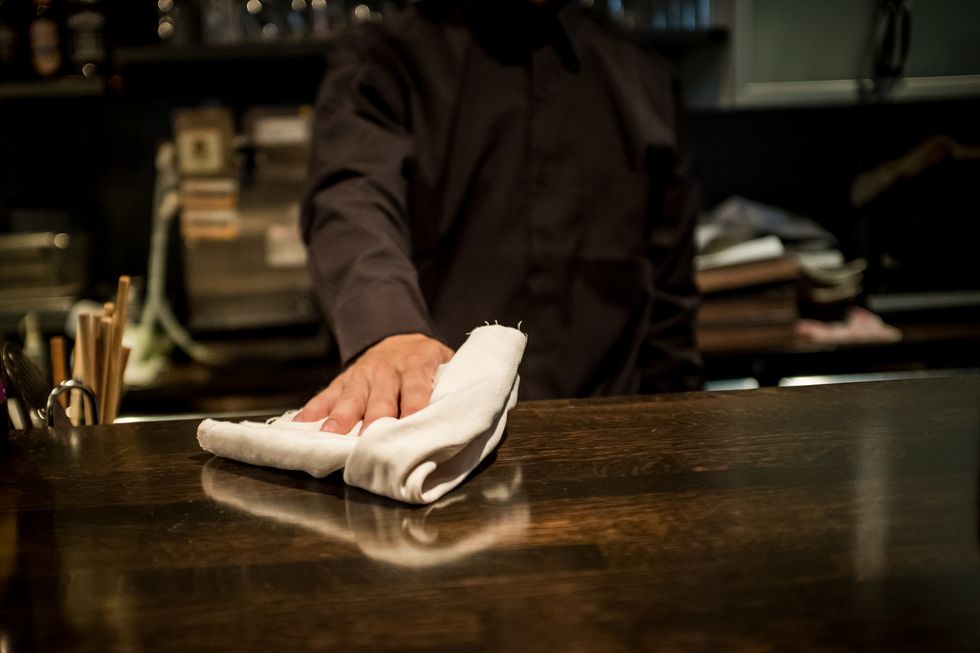 via: Getty
"The gentleman in the blue shirt headed into our bar from outside and decided to vomit everywhere but the toilet. Our staff stepped into to help, but you demanded to 'deal with the situation' and rather than clean up the mess, proceeded to smear it over an even wider area with our mop, whilst... once again, being loud, rude, sticking your hand in our staff's faces and shouting over anybody who was trying to communicate with you or help."
The owner went on to explain that even though the party hadn't been barred, they had been identified to other pubs and bars in the area so they will have a lot of trouble been served anywhere else soon.

This is not how anyone should be behaving during a global pandemic - but sadly, this is what hospitality workers have been putting up with for years and it is
not
acceptable.
Well, let's hope that people will learn from this viral post...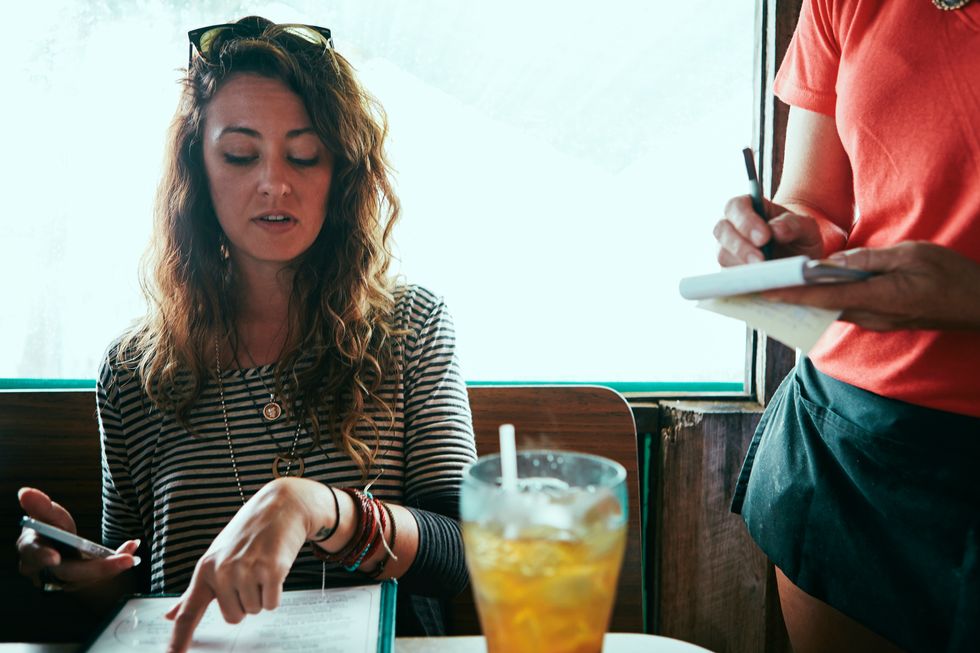 via: Getty
And let's also hope that people will soon learn how to behave like civilized and decent human beings when they are next eating and drinking out in restaurants and bars. Hospitality workers are stressed enough as it is, they don't need the arrogance and disrespect of self-entitled customers.