Barack Obama has branded Trump's presidency a failure in one of the fiercest arguments against his reelection.
And, it's safe to say, the footage has attracted a strong reaction...
On Wednesday, Obama made a fiery speech during his debut on the campaign trail in support of Joe Biden.
He had a few words for Trump and
certainly
didn't hold back.
It was one of the most ferocious arguments made against Trump's reelection.
And defied a longstanding norm that presidents don't criticize their successors.
So, after watching his speech...
Viewers had a
lot
to say about it.
There's no doubt it's been a whirlwind for American citizens.
As we approach the end of the year, it can only mean one thing... it's almost election time.
Now, we are almost days away from the highly anticipated presidential election...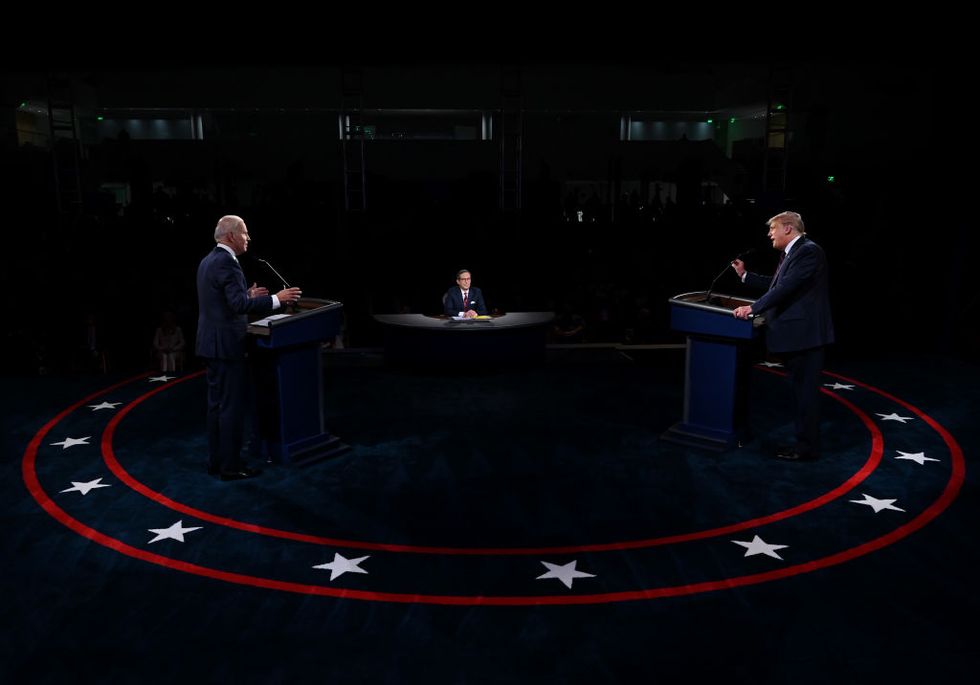 via: Getty
And it's been an exhausting journey coming up to it, to say the least.
Donald Trump is hoping to gain victory and be reelected as President of the United States...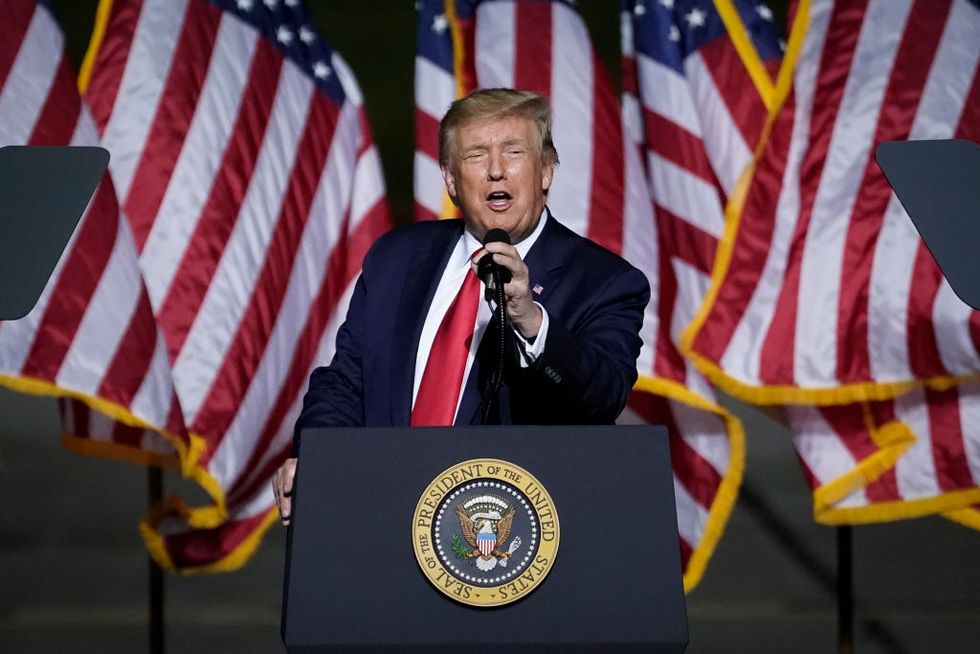 via: Getty
But it seems that he has some serious competition from his Democratic rival, Joe Biden.
Of course, the election couldn't have fallen on a worse year...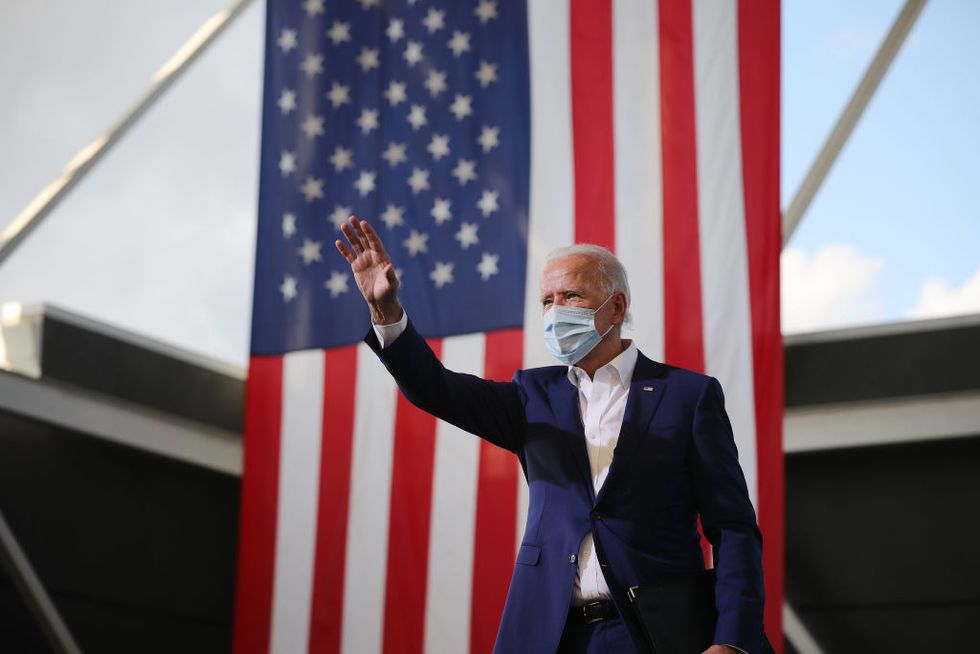 via: Getty
But it has been powering on ahead... despite many
major
setbacks.
Trump's presidential campaign seems to be hitting rocks...
And things took an ultimate turn for the worst when at the start of October, the president and the first lady, Melania, tested positive for COVID-19. Trump insisted that they immediately went into self-isolation together and that they felt fine, but after just a few days, he was hospitalized at Walter Reed National Military Centre.
Despite the huge worry surrounding Trump's health...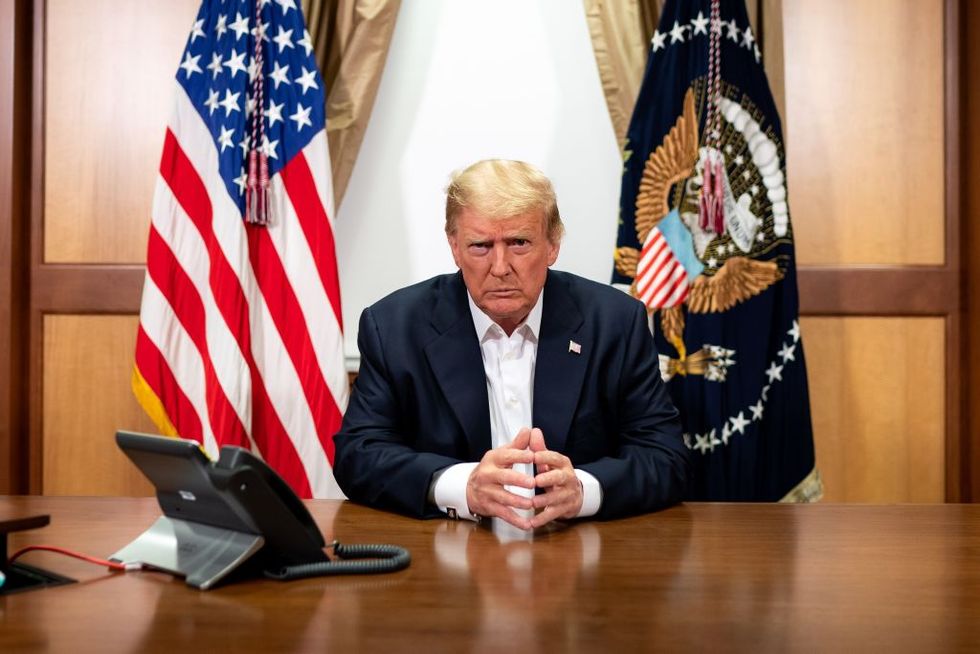 via: Getty
He was discharged just a few days later and insisted to the nation that all we need to do is to "learn to live with COVID," which was
very
concerning to hear.
Trump continued to insist on how he was "feeling better than ever."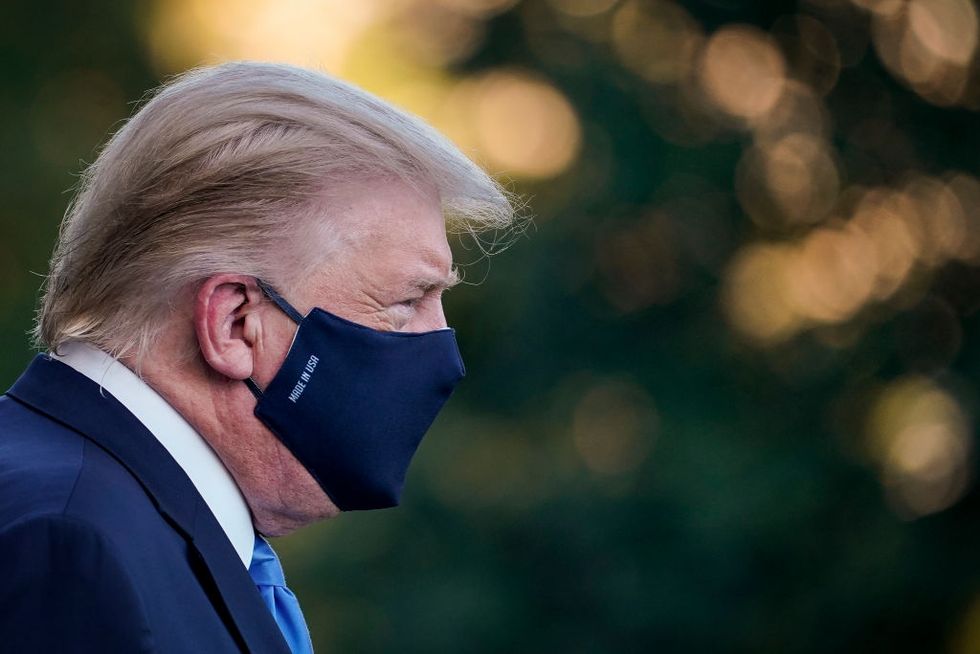 via: Getty
But when Joe Biden proposed making the next presidential debate a virtual one in the interest of health and safety, Trump put his foot down.
FYI, this wasn't just Biden's idea.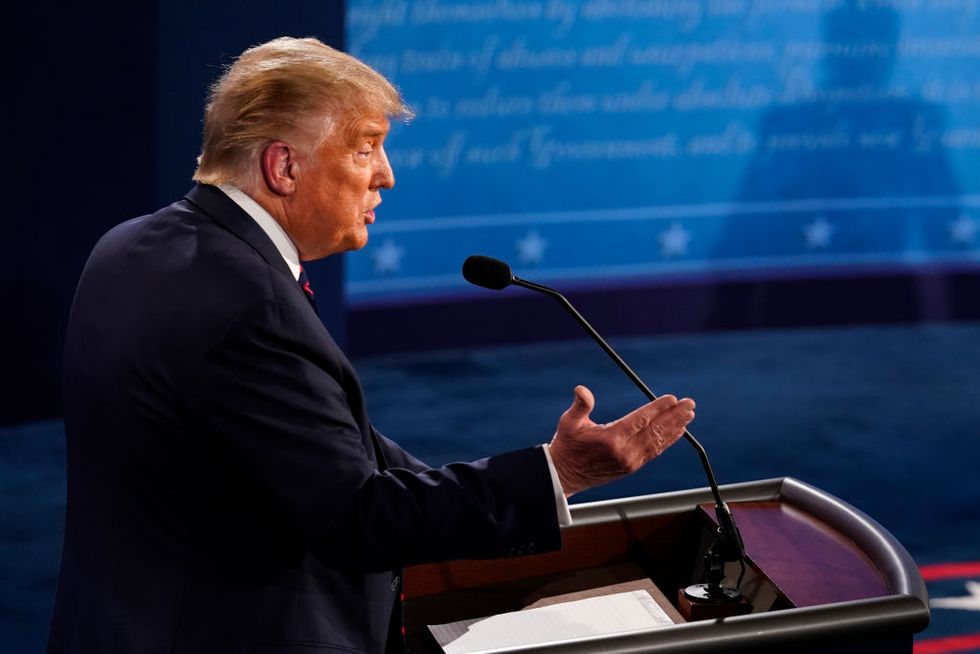 via: Getty
The Commission on Presidential Debates announced that the October 15th town hall-style debate in Miami would take place virtually as health experts raised concerns about whether it would be safe to hold the event in person given that Trump was still recovering from COVID-19.
The virtual debate that was scheduled to go ahead was officially canceled due to Trump's refusal.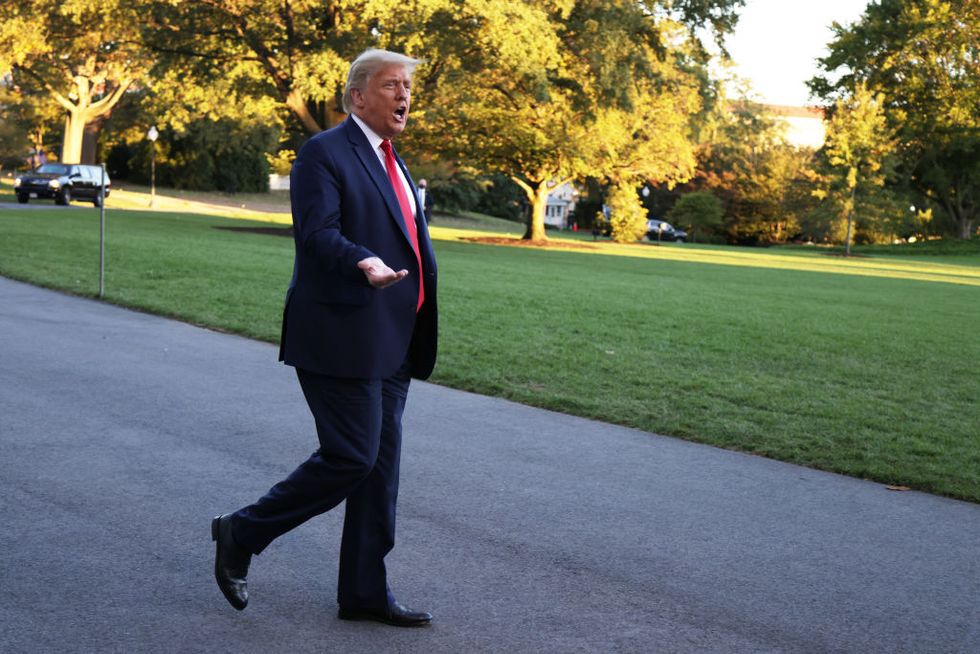 via: Getty
For some reason, the proposition of a virtual debate infuriated the president and he boldly said he "wouldn't waste his time" on it.
So instead, Joe Biden participated in a Philadelphia town hall forum moderated by ABC's George Stephanopoulos...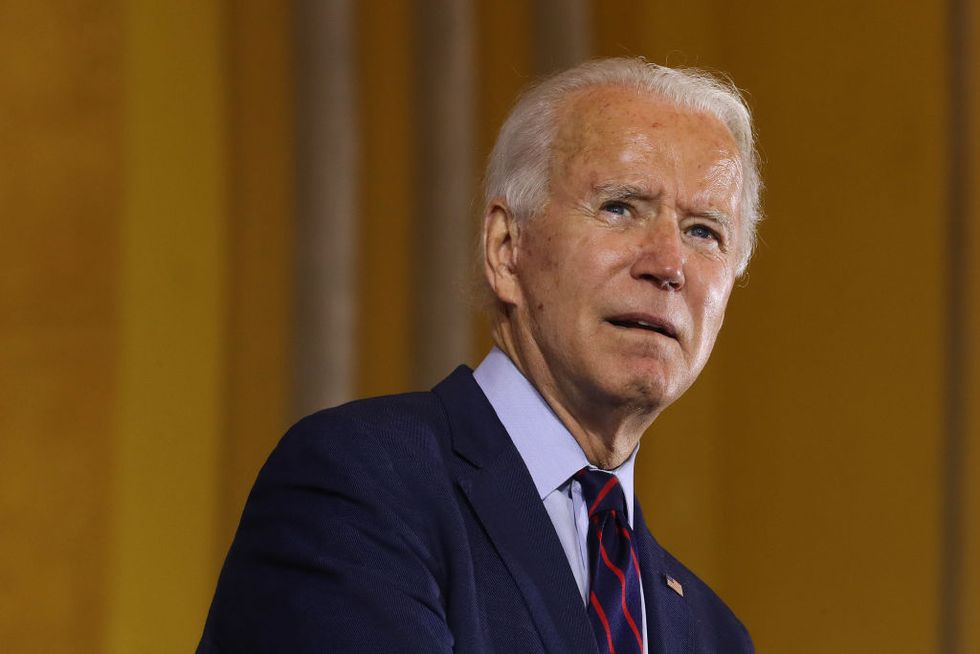 via: Getty
And in typical Trump fashion, the president announced at the last minute that he will be holding his own town hall forum in Miami at
exactly
the same time, hosted by NBC.
Trump's event was hosted by NBC's Savannah Guthrie...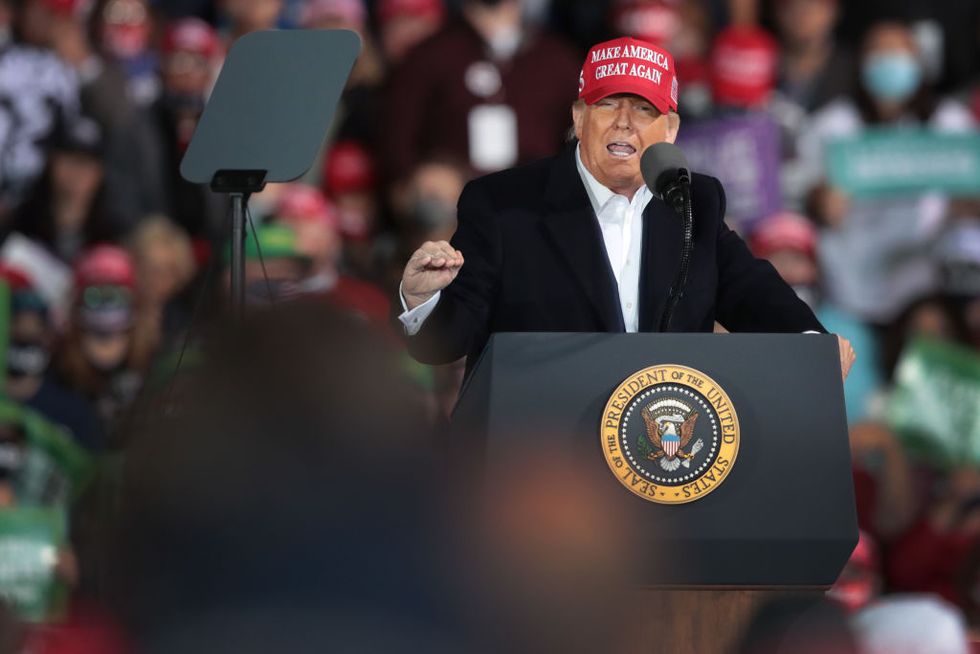 via: Getty
And this was the first time ever that 2 hopeful presidential candidates ever went head-to-head at the same time while
not being
at the same event.
Trump has also been holding rallies up and down the country.
Florida, Georgia, Pennsylvania, Wisconsin, and many other states have seen the president strut through followed by hundreds of maskless supporters following behind.
But now that we're only eleven days away from November 3rd, things are getting pretty heated.
And Obama has now weighed into the election.
Yesterday, the former president appeared in his debut campaign event in support of Biden.
And he well and truly unleashed on Trump.
He had a lot to say about the president...
And, following his speech, reactions came in strong.
Many were happy to hear Obama's voice again.
Others, however, had a very different take on Obama's speech.
Obama started off by comparing Trump's presidency to a "reality show."
"I never thought Donald Trump would embrace my vision or continue my policies, but I did hope for the sake of the country that he might show some interest in taking the job seriously. But it hasn't happened."
He continued...
"He hasn't shown any interest in doing the work, or helping anybody but himself and his friends, or treating the presidency like a reality show he can use to get attention. Even then, his TV ratings are down, so you know that upsets him. But the thing is, this is not a reality show, this is reality. The rest of us have had to live with the consequences of him proving himself incapable of taking the job seriously."
He didn't stop there...
Obama went on to rip into Trump's response to COVID-19. "Donald Trump isn't suddenly going to protect all of us. He can't even take the basic steps to protect himself," he said.
"This pandemic would have been challenging for any president. But this idea that somehow this White House has done anything but completely screw this up is just not true."
"Other countries are still struggling with the pandemic, but they're not doing as bad as we are because they have governments that have actually been paying attention. That means lives lost. That means an economy that doesn't work. Just yesterday, when asked if he'd do anything differently, Trump said not much. Really? Not much? Nothing you can think of that could have helped some people keep their loved ones alive?" he added.
Obama then slammed Trump for his economic failures.
"He did inherit the longest streak of job growth in American history, but just like everything else he inherited, he messed it up."
He continued...
"The economic damage he inflicted by botching the pandemic means he will be the first president since Herbert Hoover that will actually lose jobs."
Safe to say...
Obama has made his stance on Trump's presidency perfectly clear.
You can watch the former president at last night's event below.
Obama: "[Trump] has not shown any interest in doing the work or helping anybody but himself & his friends or treati… https://t.co/jiimfRZ2TL

— Aaron Rupar (@Aaron Rupar)1603318670.0
For more on the upcoming election, scroll on to find out about the crowd surfing at Trump's rally that instantly turned heads...