We all know Barack Obama is a cool guy, and one of the best presidents we have seen in our lifetime so far. Not only was he kind, supportive of the LGBT+ community and genuinely a cool guy – he knows Beyoncé after all, he also demonstrated that he was also just a stand-up guy. Recently he displayed this even further when he decided to go into a children's hospital, dressed in a Santa hat, and deliver presents to the sick patients.
Here's how the former president now spends his time.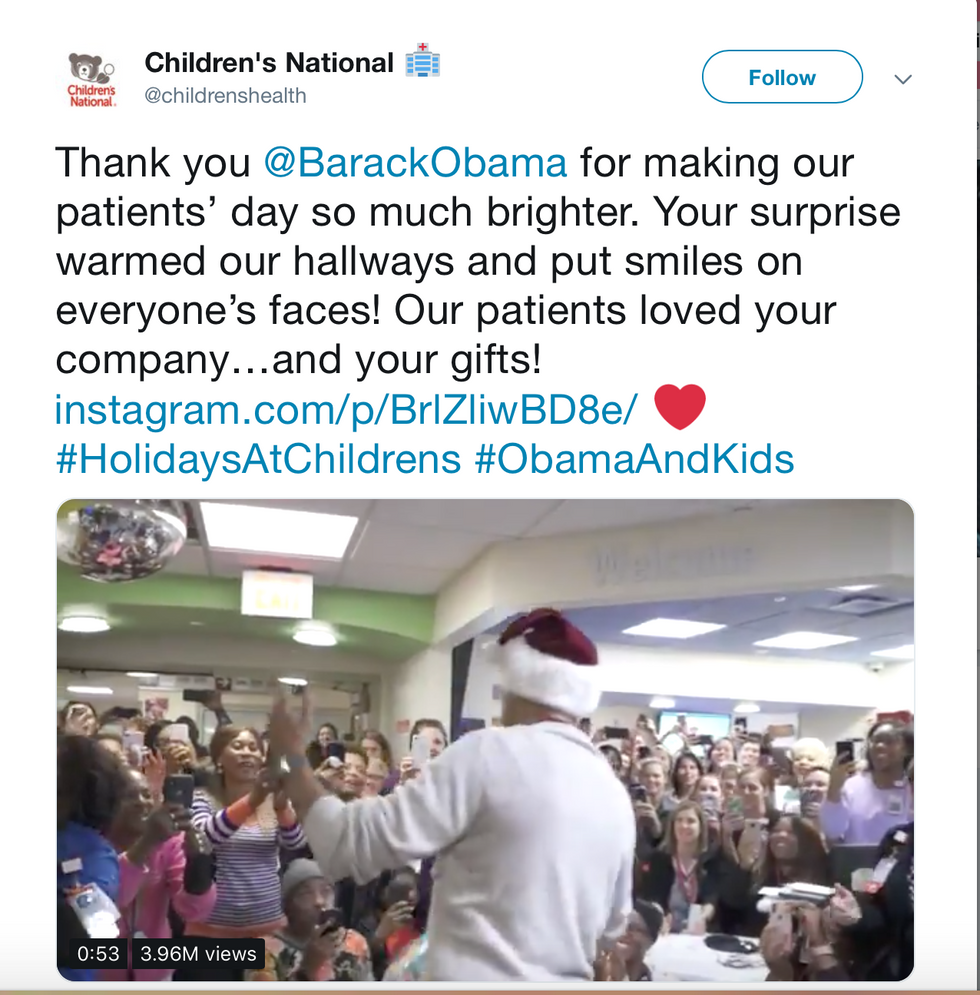 via: twitter
On Wednesday, Obama spent his day by going into Washington's Children's National Hospital and spreading some festive cheer.
He even went wearing a Santa hat.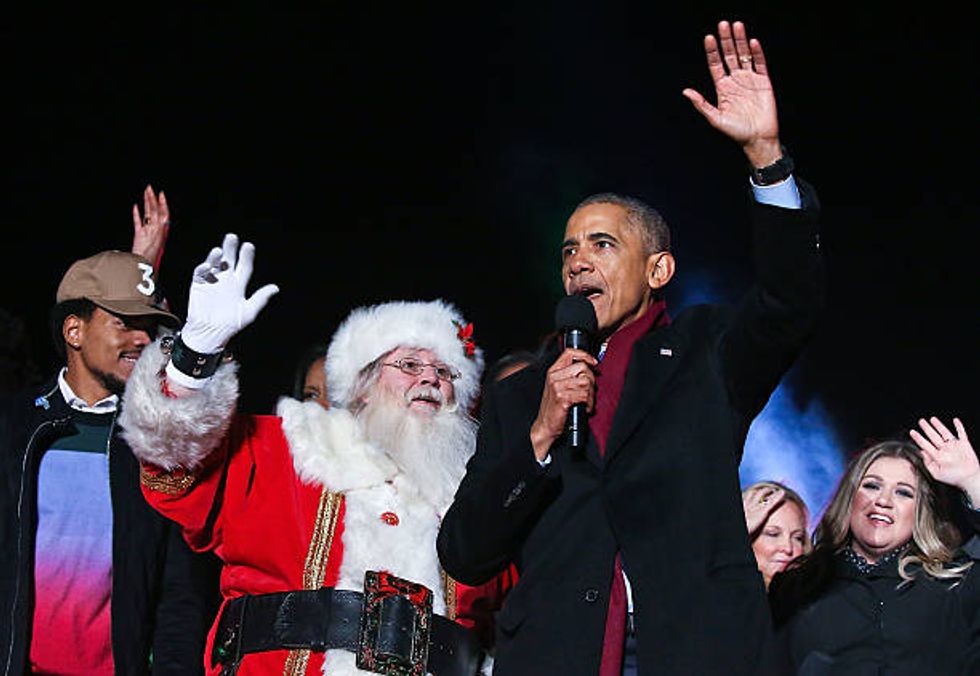 via: getty
Known for his style and flare, the former president also went in wearing a Santa hat – just showing how cool and festive he can be.
He was greeted with excitement.
Footage of the day shows an excited crowd of patients and workers greeting Obama by singing Christmas carols and asking for selfies.
Obama loved the experience.
He showed his admiration in a tweet.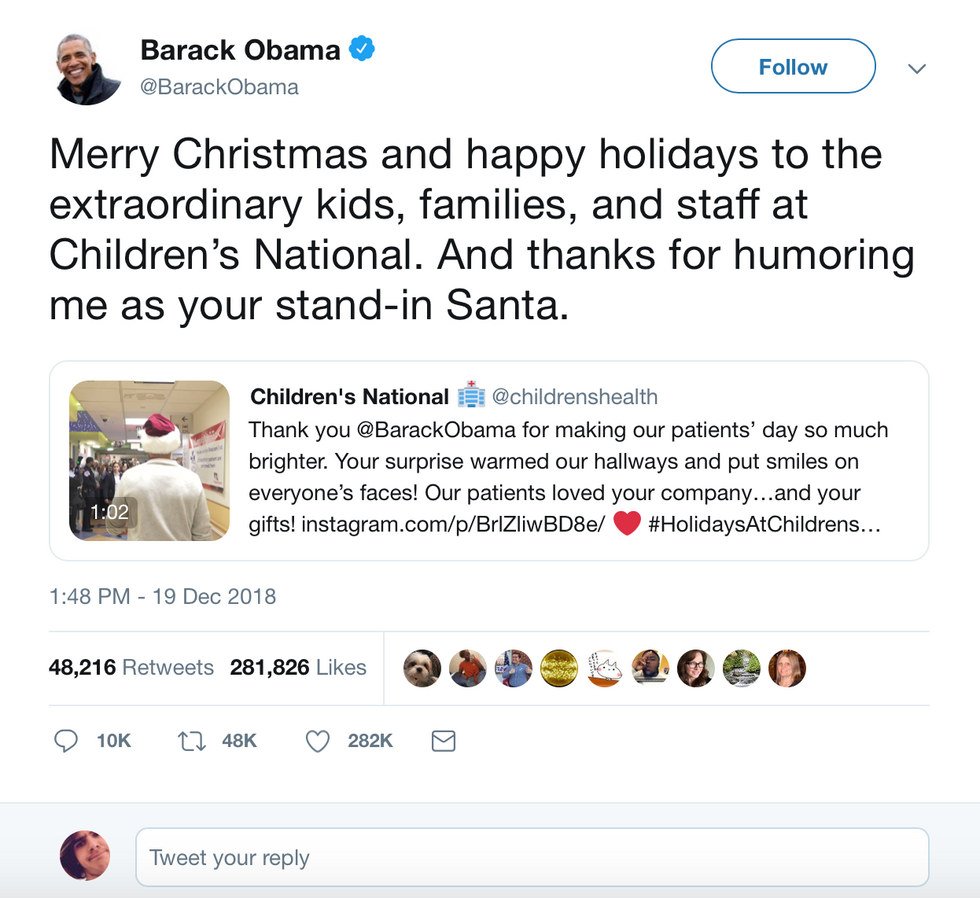 via: twitter
An excellent use of Twitter, for sure. What a lovely message from the former president.
He also met each patient individually.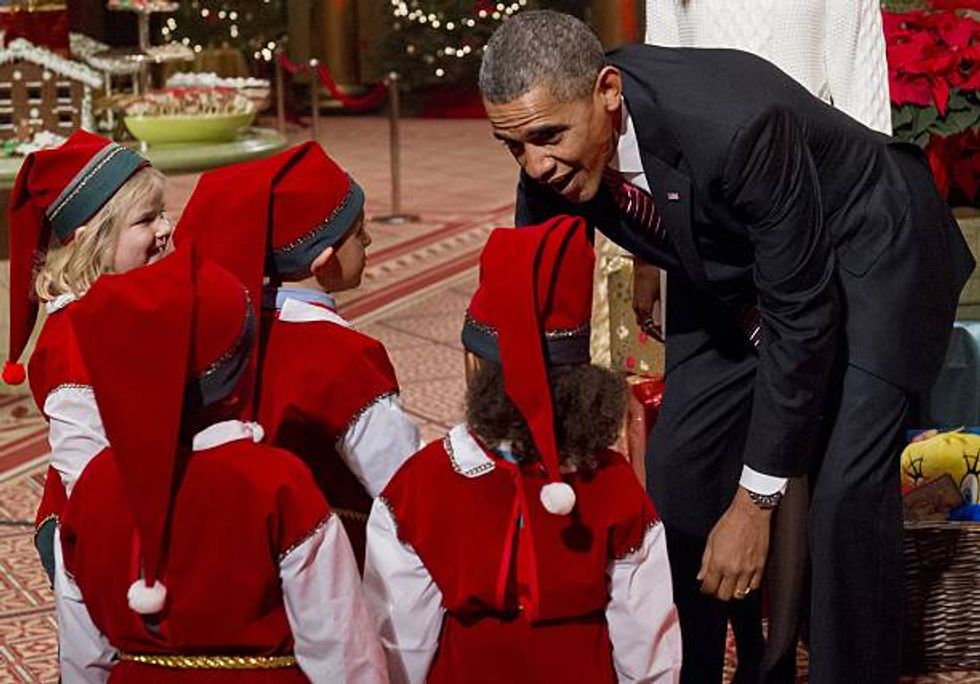 via: getty
Obama also spread out his time so he had a chance to talk to each child individually.
And he brought presents.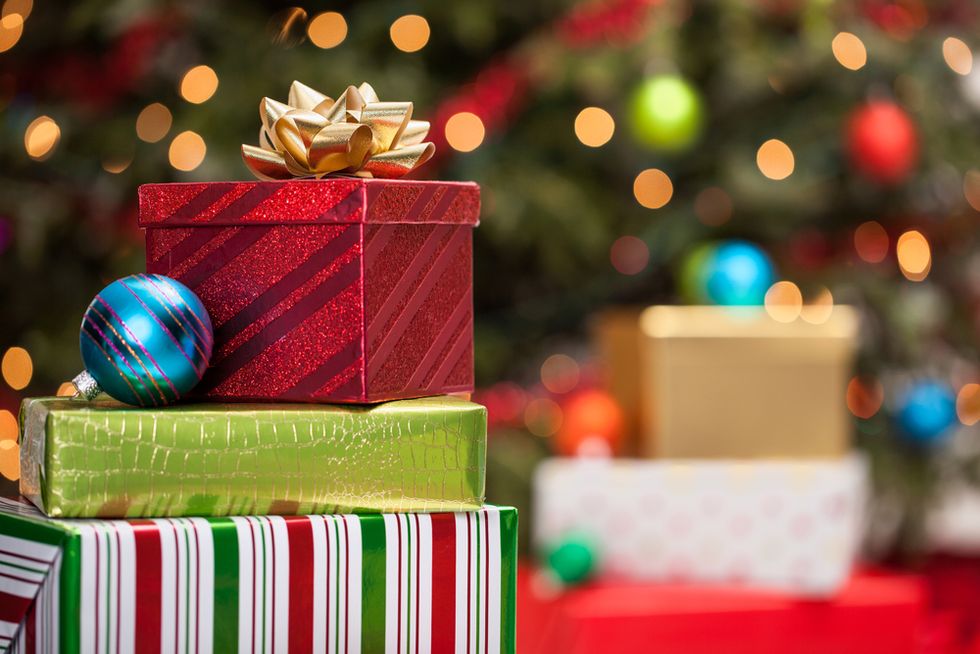 via: shutterstock
He also then bestowed each of them with a gift, such as jigsaw puzzles, hot wheels and glitter nail polish.
He then recorded a video message.
Obama understood that maybe some patients who couldn't be there had missed out, so he recorded a video message for them to enjoy instead.
He's such a good guy!
I think we can all appreciate Obama and his good deeds, proving again why he was one of the coolest guys ever to be president. Merry Christmas to the whole Obama family – you deserve it!