Barack Obama is more than just one of the most beloved presidents in history - he's also indisputably cool. And to prove it, he's shared his top movies of 2019. As you may expect, the list features some of the most critically acclaimed, sophisticated indie flicks of the year. Did your 2019 favorite make the exclusive list?
Barack Obama was one of our country's most beloved presidents.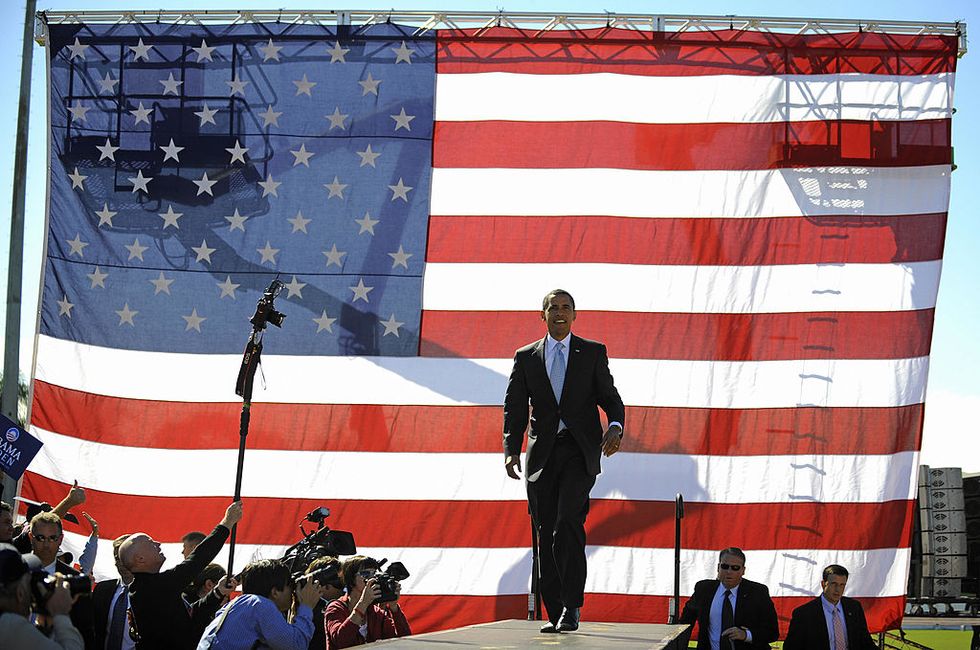 via: Getty
The forty-fourth President of the United States, Obama smashed barriers by becoming the first-ever African-American leader of our country.
He served two terms as President...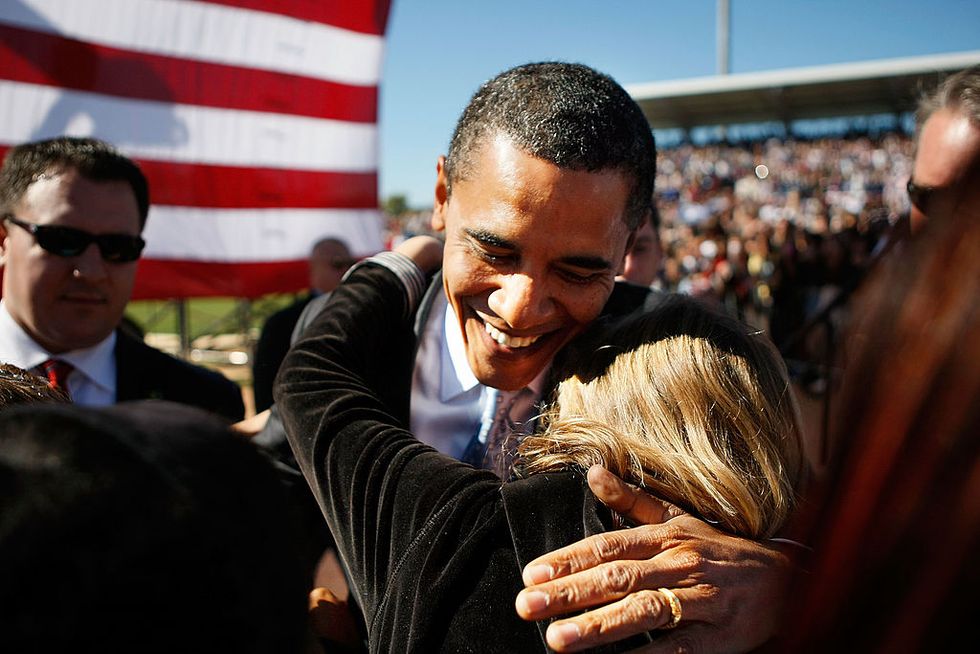 via: Getty
The Illinois Democrat had started his career in politics as a senate who focused on the legislation on ethics, as well as the expansion of health care services and early childhood education programs for the poor.
And he carried these values throughout his presidency...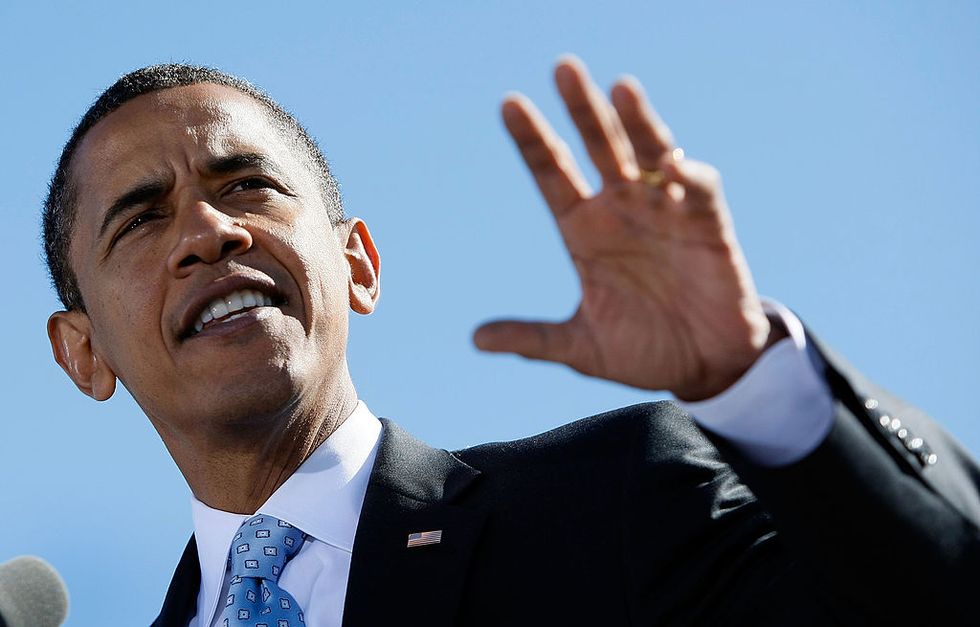 via: Getty
Obama cut taxes for working families, small businesses and first-time home buyers, and he stuck to his promise of tackling financial reform, alternative energy and reinventing education and health care.
Obama became the President of the people...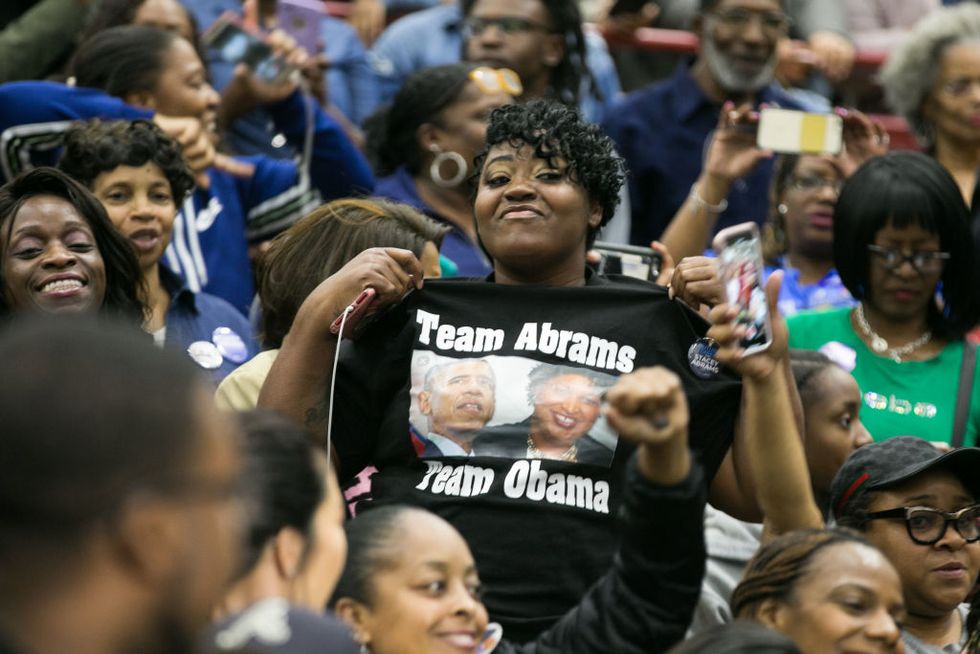 And gained a strong and loyal fan base as a result of his progressive views on social issues such as same-sex marriage and gun control.
So, quite understandably...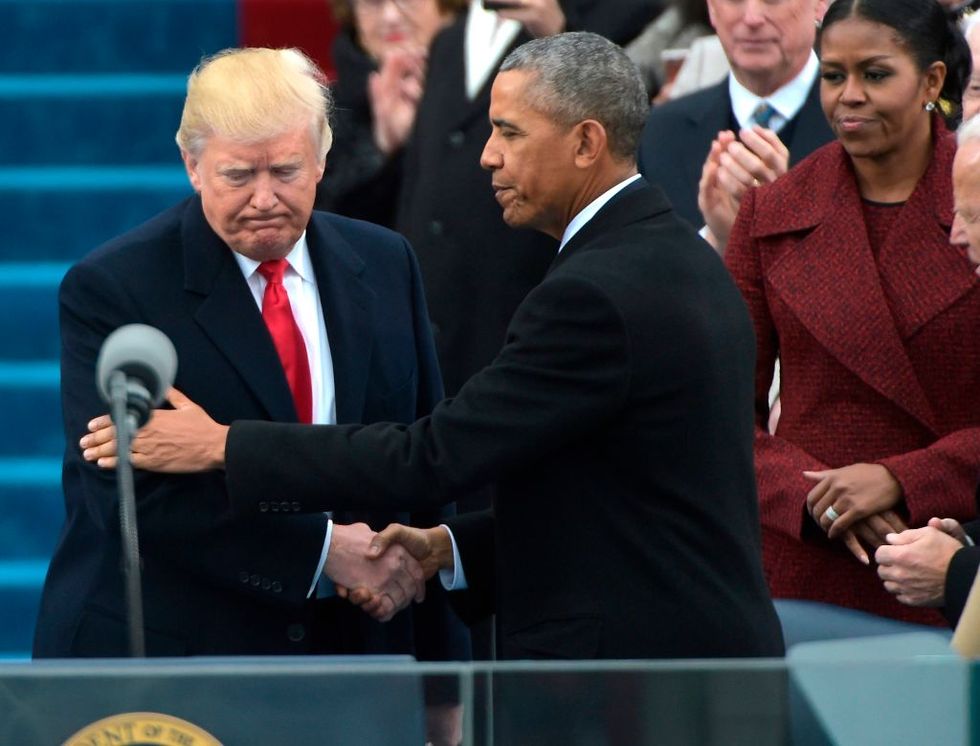 via: Getty
Obama fans far and wide were devastated when he was eventually replaced with our current POTUS, Donald Trump, in 2017.
But Obama is still in our hearts.
He just seems to be an all-around cool guy!
And his latest move proves just that.
Because Obama has shared a list of his favorite movies from 2019 - and it's undeniably cool. So without further ado, let's get started!
18. American Factory
This documentary was actually produced by the Obamas' studio - so it's not surprising it made the cut.
It focuses on the shutting down of US factories.
Or, as IMDB puts it, "In post-industrial Ohio, a Chinese billionaire opens a new factory in the husk of an abandoned General Motors plant, hiring two thousand blue-collar Americans. Early days of hope and optimism give way to setbacks as high-tech China clashes with working-class America."
17. Amazing Grace
Another documentary - this time about the icon that is Aretha Franklin.
The movie is filmed over 2 nights of live performance.
IMDB calls it, "a documentary presenting Aretha Franklin with the choir at the New Bethel Baptist Church in Watts, Los Angeles in January 1972."
16. Apollo 11
It seems Obama is a documentary fan - as this is the third on his list.
This one tells the story of one particular mission.
IMDB's description reads, "a look at the Apollo 11 mission to land on the moon led by commander Neil Armstrong and pilots Buzz Aldrin and Michael Collins."
15. Ash Is Purest White
This Chinese movie is a little-known addition to the list.
It's essentially a romance.
But it's not light viewing. IMDB calls it, "a story of violent love within a time frame spanning from 2001 to 2017."
14. Atlantics
This French drama is directed by Mati Diop - the first woman of color to compete in the Cannes film festival.
"In a popular suburb of Dakar, workers on the construction site of a futuristic tower, without pay for months, decide to leave the country by the ocean for a better future."
"Among them is Souleiman, the lover of Ada, promised to another," says IMDB.
13. Birds of Passage
This crime drama deals predominantly with the drug trafficking industry.
But the movie is also surprisingly beautiful.
"During the marijuana bonanza, a violent decade that saw the origins of drug trafficking in Colombia, Rapayet and his indigenous family get involved in a war to control the business that ends up destroying their lives and their culture," writes IMDB.
12. Booksmart
This indie comedy became a cult hit over the past year.
It's essentially a female buddy comedy.
"On the eve of their high school graduation, 2 academic superstars and best friends realize they should have worked less and played more. Determined not to fall short of their peers, the girls try to cram four years of fun into one night," says IMDB.
11. Diane
This Brazilian drama truly tugs at the heartstrings.
"Diane fills her days helping others and desperately attempting to bond with her drug-addicted son."
"As these pieces of her existence begin to fade, she finds herself confronting memories she'd sooner forget than face," as IMDB puts it.
10. The Farewell
This comedy has a surprisingly big heart.
It starts on a distinctly unfunny premise, though.
IMDB says, "a Chinese family discovers their grandmother has only a short while left to live and decide to keep her in the dark, scheduling a wedding to gather before she dies."
9. Ford v Ferrari
This movie is based on the real story of Le Mans in 1966.
It has an all-star cast.
IMDB's description reads, "American car designer Carroll Shelby and driver Ken Miles battle corporate interference, the laws of physics and their own personal demons to build a revolutionary race car for Ford and challenge Ferrari at the 24 Hours of Le Mans in 1966."
8. The Irishman
This Scorcese epic is the longest movie on the list.
It's another movie with an impressive cast.
And according to IMDB, the movie deals with "a mob hitman who recalls his possible involvement with the slaying of Jimmy Hoffa."
7.Just Mercy
Another movie based on a true story, this gets into the problems of the U.S. justice system.
It stars Michael B Jordan.
And, as IMDB puts it, "World-renowned civil rights defense attorney Bryan Stevenson works to free a wrongly condemned death row prisoner."
6. The Last Black Man in San Francisco
It stars Jimmie Fails, who also co-wrote the movie.
The film focuses on many social issues.
"A young man searches for home in the changing city that seems to have left him behind," summarises IMDB.
5. Little Women
This Greta Gerwig remake of the Louisa May Alcott classic has had rave reviews.
It has a really amazing cast.
Florence Pugh, Emma Watson, Saoirse Ronan, and Meryl Streep all take on roles in this classic coming of age drama.
4. Marriage Story
This movie quickly became the subject of many memes - but it's also incredibly well-acted.
It stars Adam Driver and Scarlett Johansson.
"Noah Baumbach's incisive and compassionate look at a marriage breaking up and a family staying together," IMDB says.
3. Parasite
"Jobless, penniless, and, above all, hopeless, the unmotivated patriarch, Ki-taek, and his equally unambitious family--his supportive wife, Chung-sook; his cynical twentysomething daughter, Ki-jung, and his college-age son, Ki-woo--occupy themselves by working for peanuts in their squalid basement-level apartment."
"Then, by sheer luck, a lucrative business proposition will pave the way for an insidiously subtle scheme, as Ki-woo summons up the courage to pose as an English tutor for the teenage daughter of the affluent Park family."
"Now, the stage seems set for an unceasing winner-take-all class war. How does one get rid of a parasite?"
2. The Souvenir
The movie spans genres of crime, drama, and romance.
It stars Neil Young and Tosin Cole.
"A young film student in the early '80s becomes romantically involved with a complicated and untrustworthy man," writes IMDB.
1. Transit
His final movie is sci-fi hit, Transit.
It's a thrilling watch.
"A man attempting to escape Nazi-occupied France falls in love with the wife of a dead author whose identity he has assumed," reads the description. Obama also shared some of his favorite TV shows.
Fleabag (Season 2).
Phoebe Waller-Bridge's comedy took the world by storm this year.
It's as hilarious as it is heartbreaking.
"A comedy series adapted from the award-winning play about a young woman trying to cope with life in London whilst coming to terms with a recent tragedy," says IMDB.
Unbelievable
This drama is based on a true story and discusses the issues of how rape is dealt with in the USA.
It stars Toni Colette and Kaitlyn Dever.
"Based on the true story of Marie, a teenager who was charged with lying about having been raped, and the two female detectives who followed the path to the truth," IMDB reads.
Watchmen
This action drama is a unique take on the superhero genre.
It stars Regina King.
IMDB says, "set in an alternate history where masked vigilantes are treated as outlaws, Watchmen embraces the nostalgia of the original groundbreaking graphic novel of the same name, while attempting to break new ground of its own."
Here's the full Tweet.
Next up are my favorite movies and TV shows of 2019. Of course, there's also American Factory, a film from our own… https://t.co/qJ7QkWzkjE

— Barack Obama (@Barack Obama)1577638993.0
But as many have pointed out, it seems weirdly light on Netflix movies - particularly considering it's the streaming service the Obamas partnered with for their movie! Want to know more about Barack and Michelle? Scroll on for a look around their incredible new holiday home.