Barack Obama has spoken of his surprise over the way people responded to the tragic death of his dog, Bo…
And he insisted that it was the only time "where everybody posted something nice."
Scroll on to hear what the former president had to say…

Now, Barack Obama became the "president of the people" in 2008…
And gained a strong and loyal fan base as a result of his progressive views on social issues such as same-sex marriage and gun control.

He successfully served 2 terms as president…
And, in his 8 years in the White House, Obama cut taxes for working families, small businesses, and first-time homebuyers, as well as sticking to his promise of tackling financial reform, alternative energy, reinventing education, and health care.

But Obama wasn't alone in his presidential journey.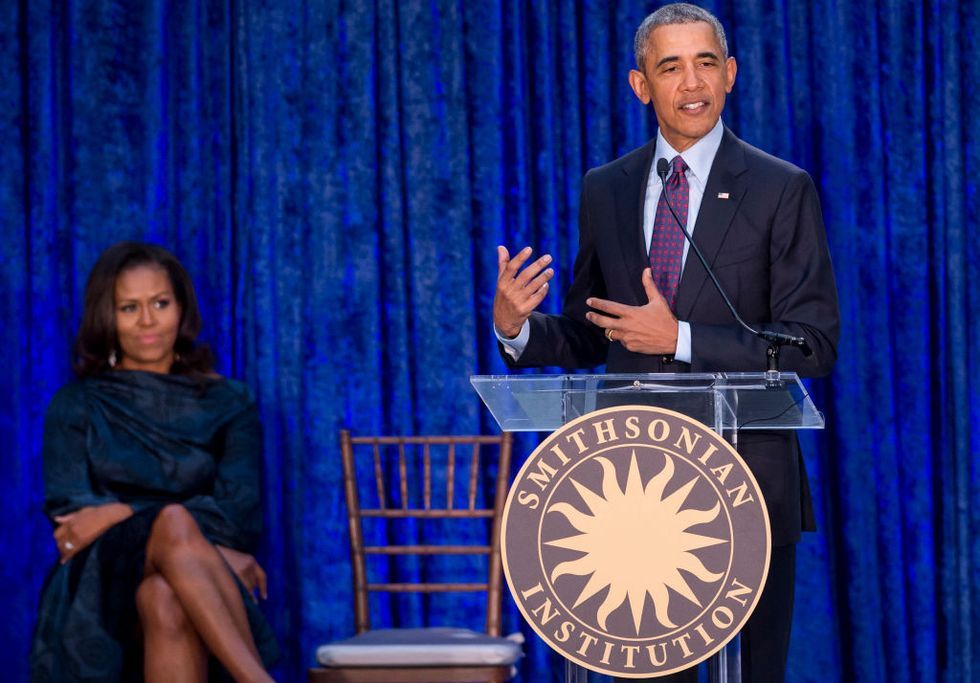 Continuously supporting him was his wife, Michelle Obama.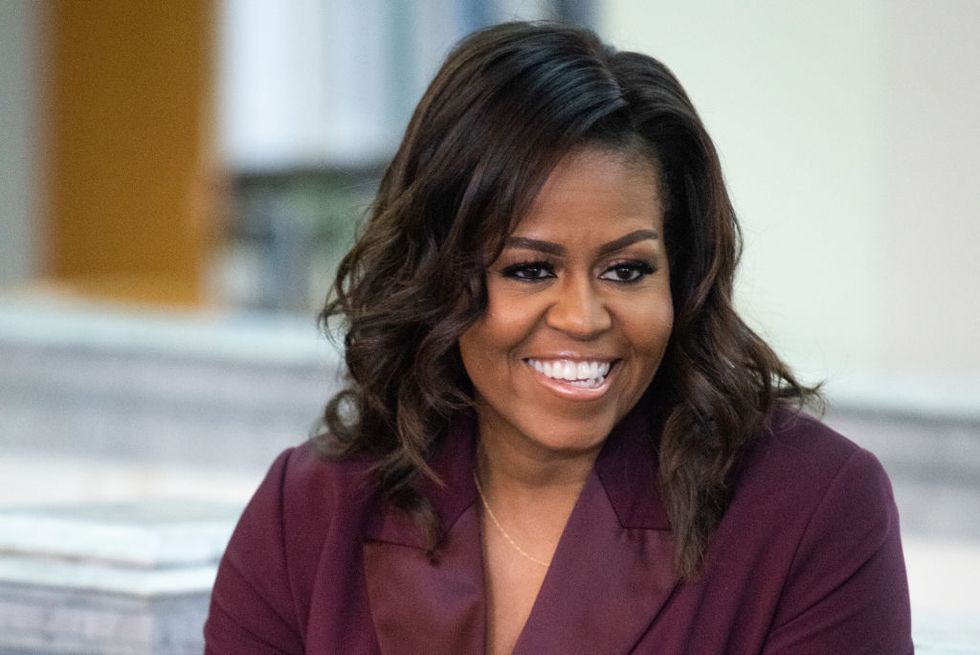 And she made the most idyllic first lady.

The Obamas have a lengthy love story.
The couple first met when a then twenty-five-year-old Michelle Robinson was assigned as a mentor for a twenty-eight-year-old Barack Obama at their law firm.

The influential couple tied the knot in 1992.
"Barack didn't pledge riches, only a life that would be interesting. On that promise he delivered," Mrs. Obama later recalled.


She supported her husband as he navigated his way through politics…
And, along with their 2 young daughters, was suddenly catapulted into the spotlight when he ran for president.

Of course, it didn't take the world long to fall completely in love with Mrs. Obama…
And people simply loved the first lady!

And, even after Obama's presidency came to an end…
The former first lady has remained very much in the hearts of our nation and is still regularly seen out and about at public events.

Her post-White House career is flourishing…
And her memoir, Becoming, which was published in November 2019, has become one of the most successful books of the decade.

But earlier this month, the Obamas had some very sad news to announce.
Their family dog, Bo, died at the age twelve.

Since announcing the news, messages of condolences began flooding the internet.
The former president took to Twitter on May 8th to announce the sad news.
"Today our family lost a true friend and loyal companion. For more than a decade, Bo was a constant, gentle presence in our lives — happy to see us on our good days, our bad days, and every day in between."

Along with some adorable photos of Bo, Obama continued:
"He tolerated all the fuss that came with being in the White House, had a big bark but no bite, loved to jump in the pool in the summer, was unflappable with children, lived for scraps around the dinner table, and had great hair."

​He finished his emotional statement with:
"He was exactly what we needed and more than we ever expected. We will miss him dearly."

It's been a few weeks since the Obamas said goodbye to their faithful companion…
And on Monday, Obama spoke out about the tragic loss with James Corden on The Late Late Show.

Earlier in the interview, Obama discussed how much Bo helped his family bond…
He also noticed how Bo's death helped him bond with social media users who are not fans of his.
"I can't tell you how many people said, 'You know, I think you were the worst president ever but here's [a picture of] my dog and I really feel sorry for you because I know how close I was with my dog.' It did make me sometimes think gosh! If we could be as kind and thoughtful towards each other as we are about our pets, we would be doing a little bit better."

Obama also talked about why he got Bo in the first place.
Sasha and Malia had begged him for a dog, but he also admitted he had his own selfish reasons.
"There's a well-known thing in Washington, if you want a friend, get a dog. Well, you know, I got one because I needed a friend during the presidency who would be nice to me no matter what."

He then admitted that he was actually taken aback by the entirely positive response from the public.
"On our social media accounts, as you might imagine, sometimes the comment sections are less than friendly," Obama told Corden.
"You might get some trolling, occasionally, like, 'Obama you're a bum. And you are the worst president ever,' and so forth and so on. These were the only posts where everybody posted something nice."

You can check out Obama's full interview here:
Rest in Peace, Bo.