Recent scenes from Snohomish show a barbershop being completely swamped with customers after the owner decided to reopen his business' doors.
Keep scrolling to find out more...
There are plenty of us out there who take our hair very seriously.
A person's hair is often the defining feature of their overall appearance so, understandably, many of us take immense pride in our heads of hair.
Many use it as a means of expressing themselves...
Long hair, short hair, curly hair, straight hair,
no
hair... There are so many ways in which you can style your locks.
Some people are simply terrified of not being able to maintain their hair...
From losing their locks to exposing their gray, it can be because of an array of different reasons.
Believe it or not, but there's actual psychology for some of these reasons.
New York City clinical psychologist, Vivian Diller, explained how some people's heads of hair are a lot more than
just
hair to them. "Some women/men view their hair as an aspect of their identity,"
explained
Diller. "It's very internal..."
But people who hold this kind of love for their own hair claim that it is completely normal...
And some even insist that a person's hair is the primary source of their beauty so they want to maintain it to the highest of levels.
But it's true when they say...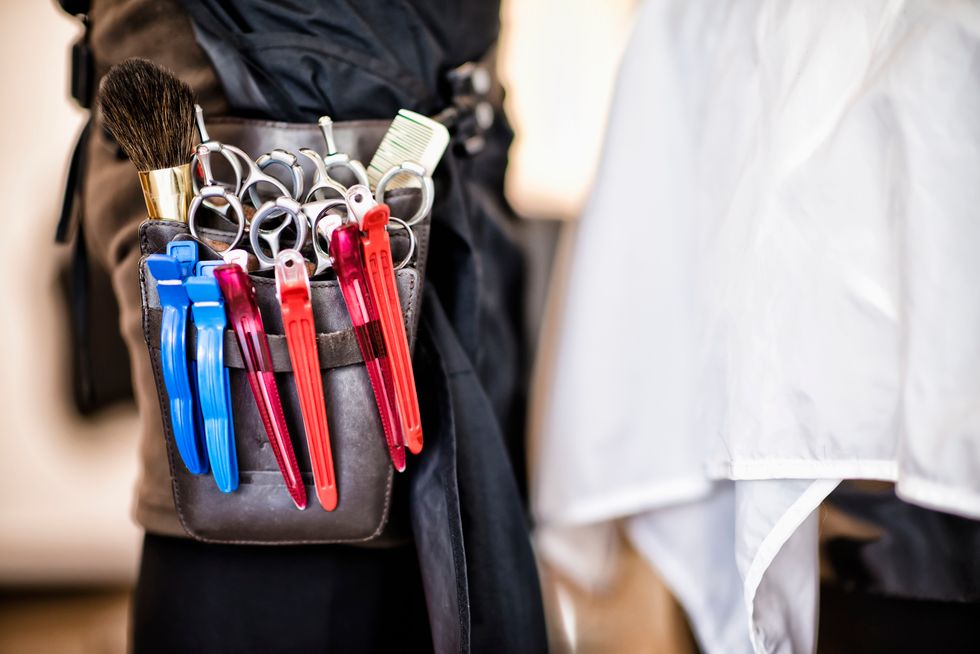 You don't realize how good something was until its gone.
Because of the global pandemic...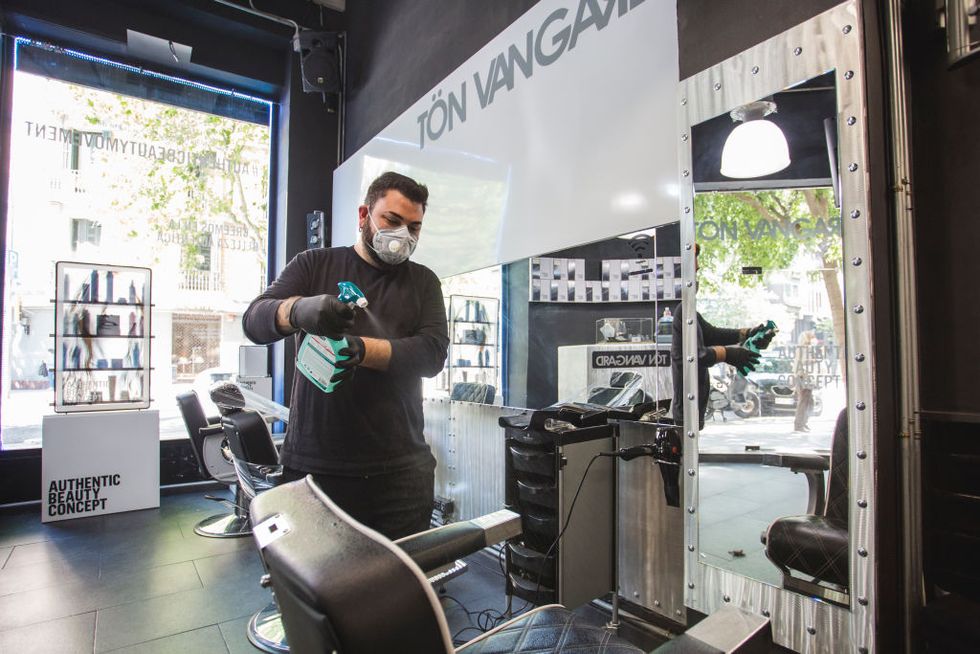 Going to the hair salon or the barber is now no longer an option.
People are now in a mass panic about their beloved hair...
i can't wait to get out of lockdown so i can get my lashes, eyebrows, hair & nails done!! i can't wait to feel back to normal 😩

— Nina Simone💕 (@Nina Simone💕)1585106498.0
And many have been going to desperate measures to keep themselves well-groomed.
It turns out...
That cutting your own hair really isn't as easy as it looks.
Are some people this desperate to have a fresh trim?
It's a good job we're self isolating, just let Sophie attempt a skin fade and now it looks like I'm about to nuke A… https://t.co/ixHC6JzvdW

— Daniel Rundle (@Daniel Rundle)1585136028.0
Because we most certainly aren't!
It's clear that regulars are missing their trips to the salon...
#coronacuts because they are bold and brave! https://t.co/yV2Rkd0KJc

— Shasta Walton | Blogger (@Shasta Walton | Blogger)1586689731.0
But they aren't the only ones.
This isn't just hard for the regulars...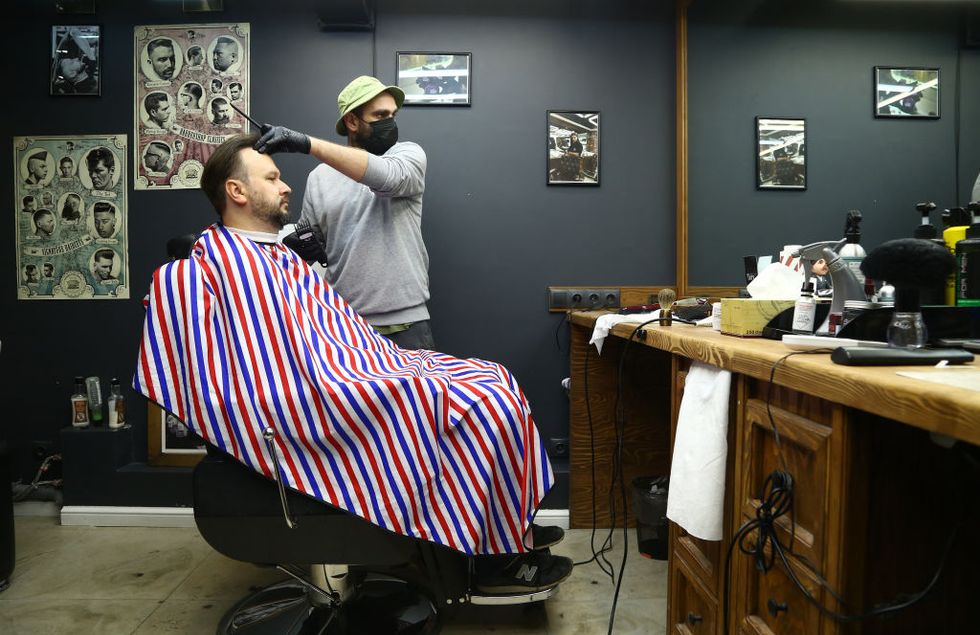 Independent salons and barbers have been losing an awful amount of money whilst they have had their doors shut which has been piling stress employees who are now struggling to make ends meet.
But now, it seems that some businesses think that enough is enough.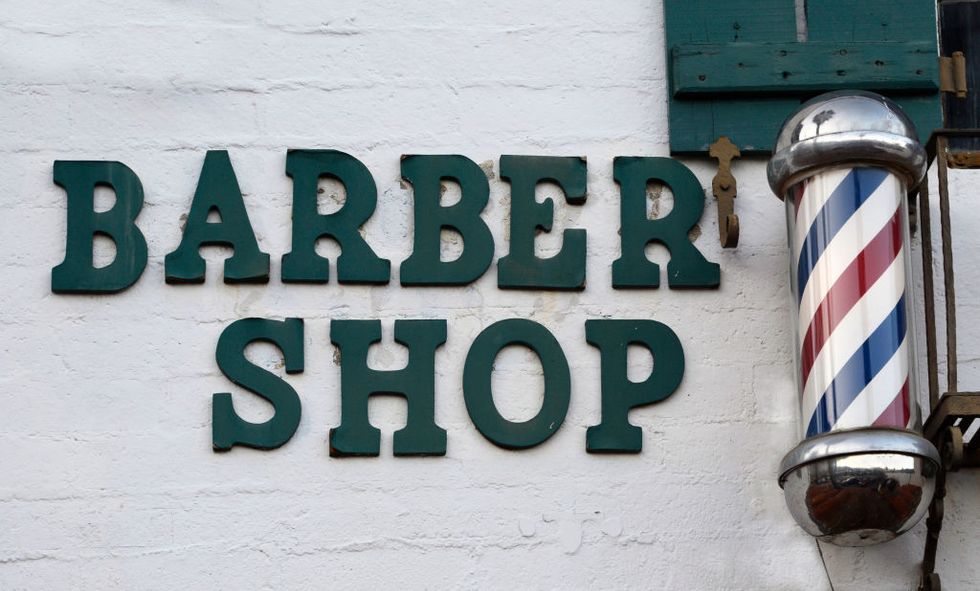 Recent scenes in Snohomish, Washington seem to prove that barbers are now back open for business.
In Snohomish, multiple businesses have started to reopen their doors...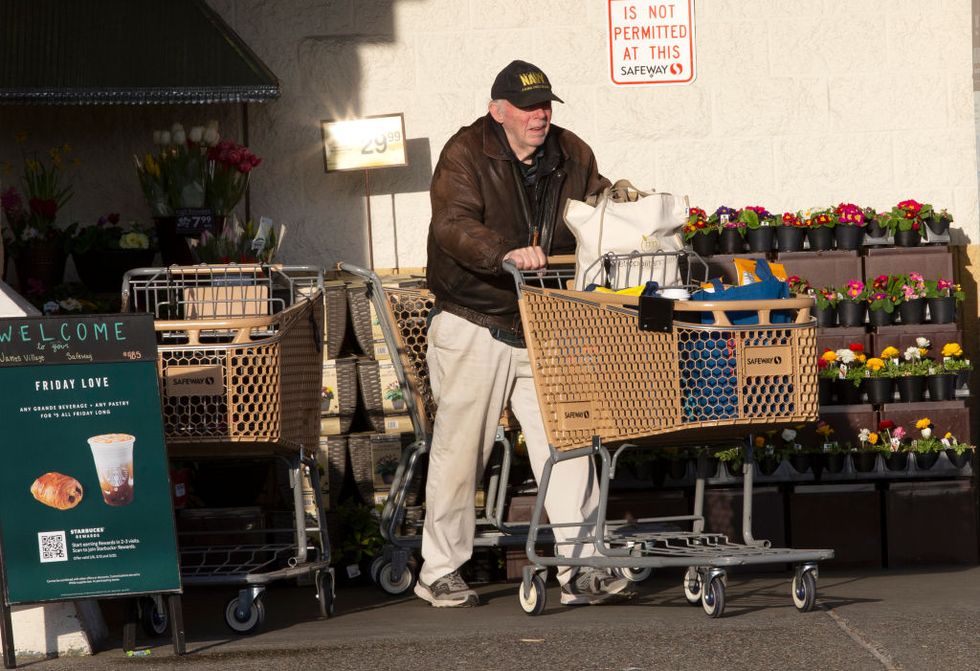 Despite
government advice to remain shut until further notice.
And last weekend, the Stag barbershop decided to reopen its doors.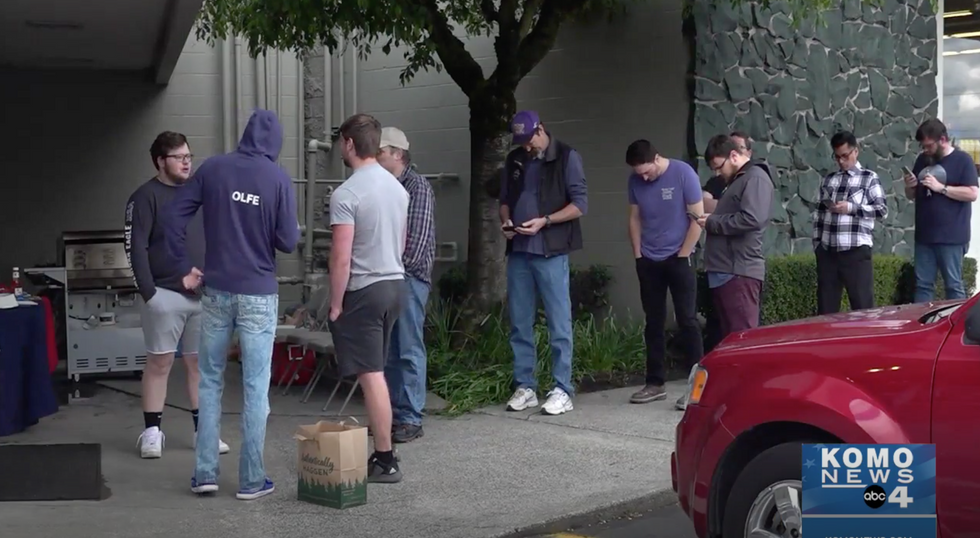 KOMO News
reported that when the shop opened on Saturday, there simply wasn't enough time in the day to see all of the customers who had queued up eagerly outside.
The shop's owner, Bob Martin, explained that he had to open up on Sunday too...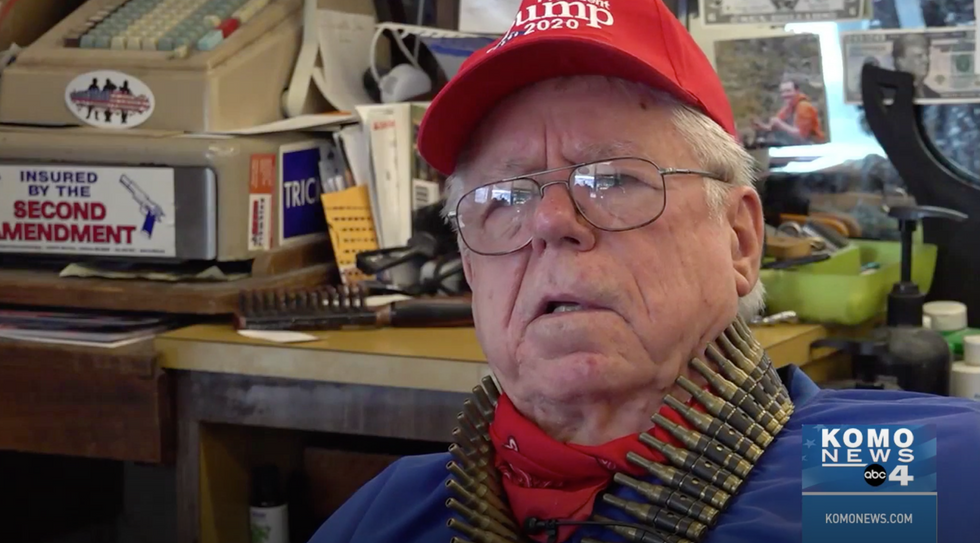 Which was the first time in the business' history that they opened on a Sunday.
Bob has been cutting hair in his salon since the 1960s...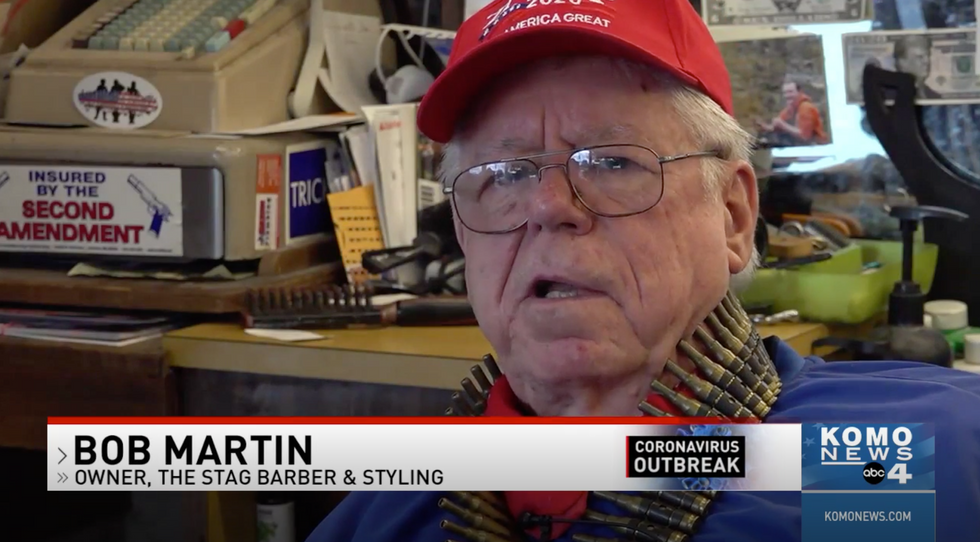 "I never expected all this to happen," Bob explained, "The last time I shut it down was when I took a pack of string and went hunting in Idaho."
When Governor, Jay Inslee. extended the stay-home order and said that barbershops like the Stag wouldn't be able to open until Phase 2...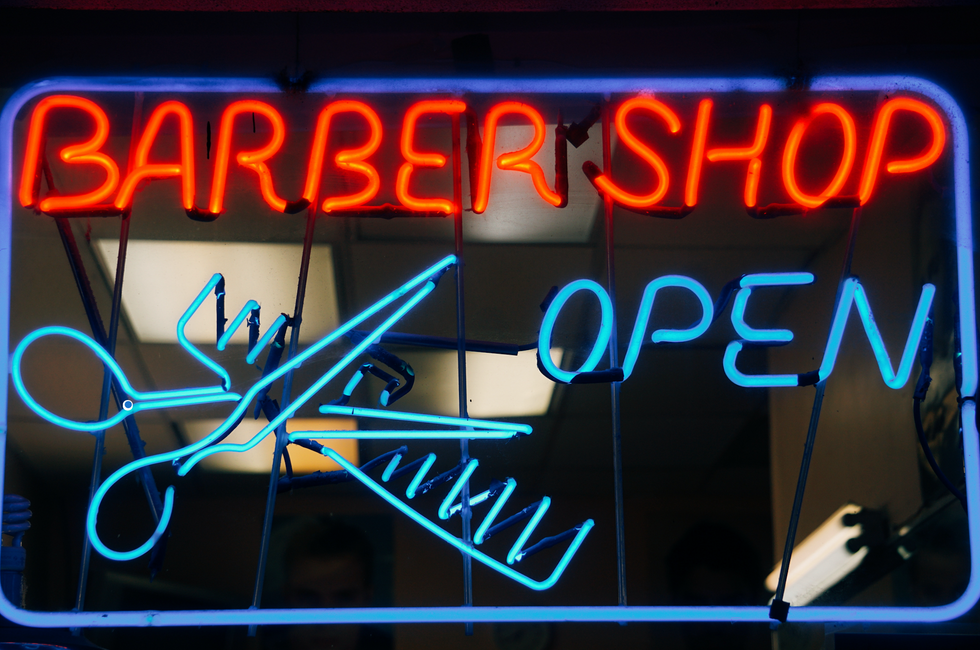 Bob defied this order and has welcomed back his customers early.
In similarity to many, the barbershop owner doesn't believe what he's reading in the news.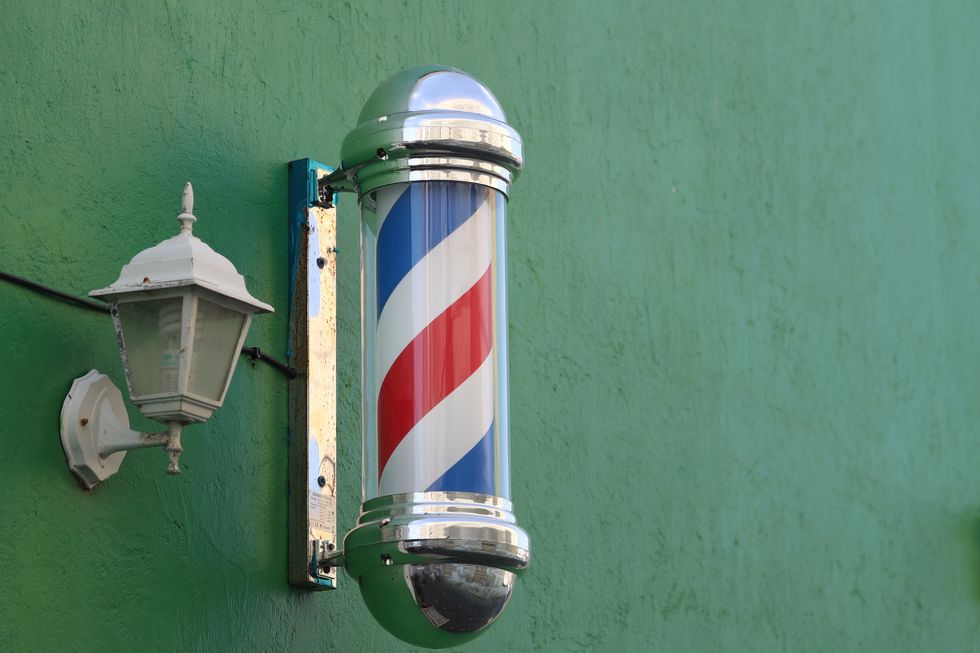 "I just don't believe what's going on," Bob said, including the fact that he felt like he got the green light after the Snohomish County sheriff said he wouldn't prosecute any business that decided to reopen its doors.
Bob's customers are not only thrilled to be having their hair cut, but they're also thrilled for his business.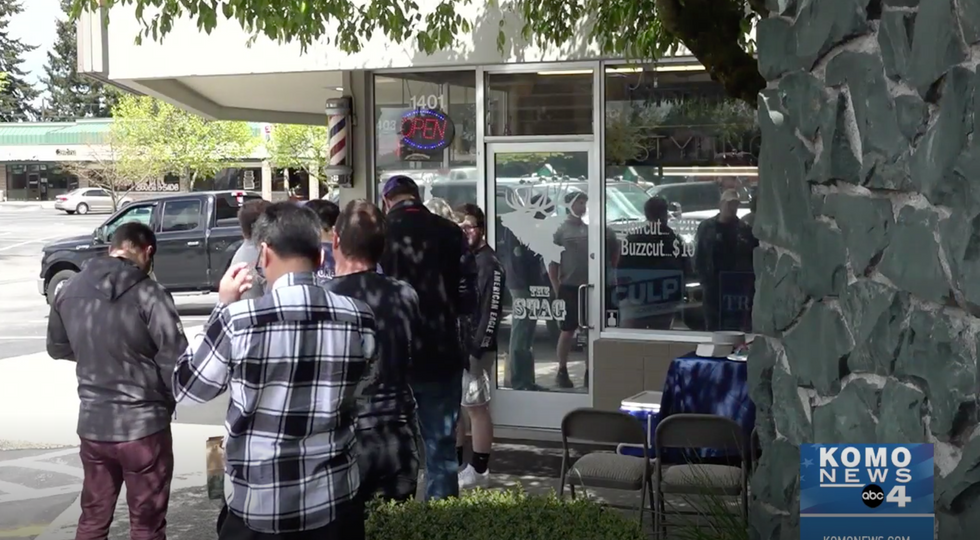 "I think it's fantastic," said customer Eddie Donovan. "I think more people are going to suffer from not being able to pay their bills than will ever suffer from the virus."
However, not everyone was happy with Bob's decision.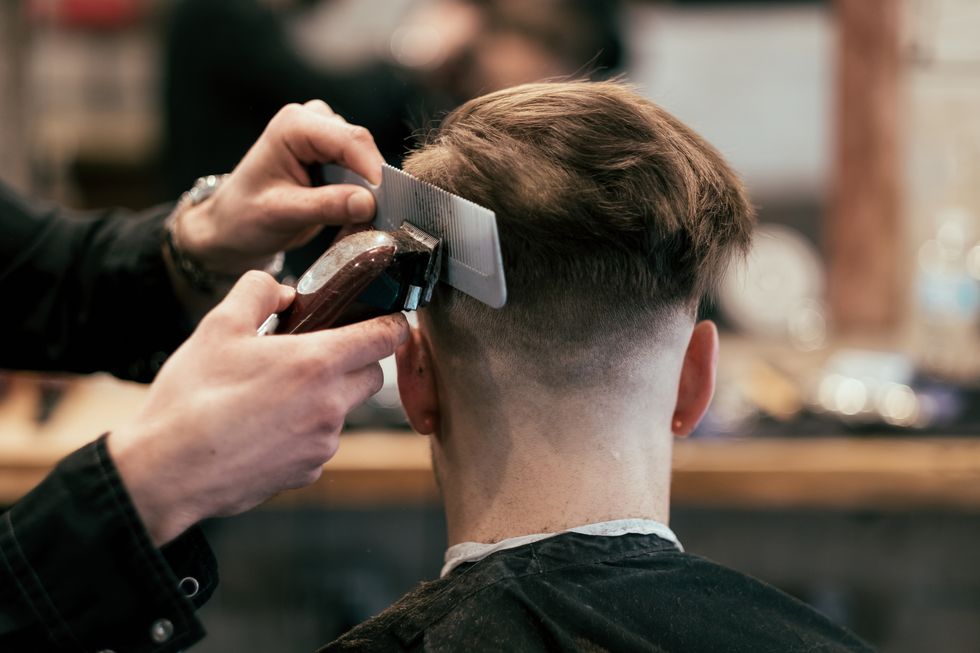 "Wow. So thoughtful....just means an extended stay at home order and some of us that are in Phase 3 waiting even longer to get back to work because our businesses can't open. Selfish. I'd like to go back to work too," one annoyed Facebook user wrote.
Of course, if the death rate continues to climb in our country, Bob will have no choice but to close his doors again...
But in the meantime, it is important to remember that people need to earn a living during these difficult times. Keep scrolling to read about the LA skate park that was filled with sand to prevent people from breaking lockdown rules...