Donald Trump's youngest son, Barron Trump is a mystery to many. His avoidance of the spotlight is an unusual trait of the controversial Trump family, and whenever he is spotted, he doesn't usually look very happy.
But now, a body language expert has weighed in on some snaps of Barron with his mom and dad, and it's truly heartbreaking what he found. Keep on reading to see what Barron's body language indicates...
Now, the Trump family are one of the most famous families in the world.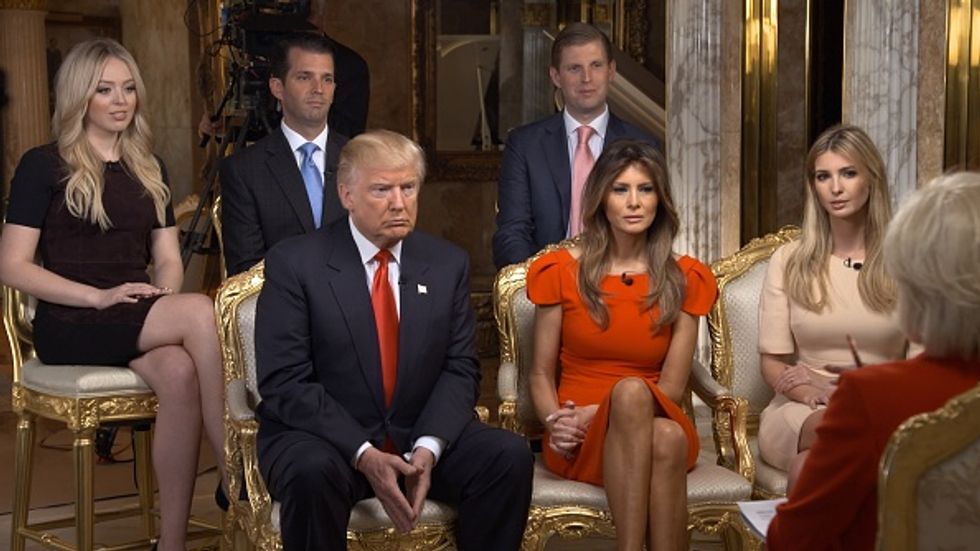 Even before Donald Trump became the president of the United States, the family was
always
in the public spotlight.
But while we have seen lots of Ivanka Trump and Donald Trump Jr...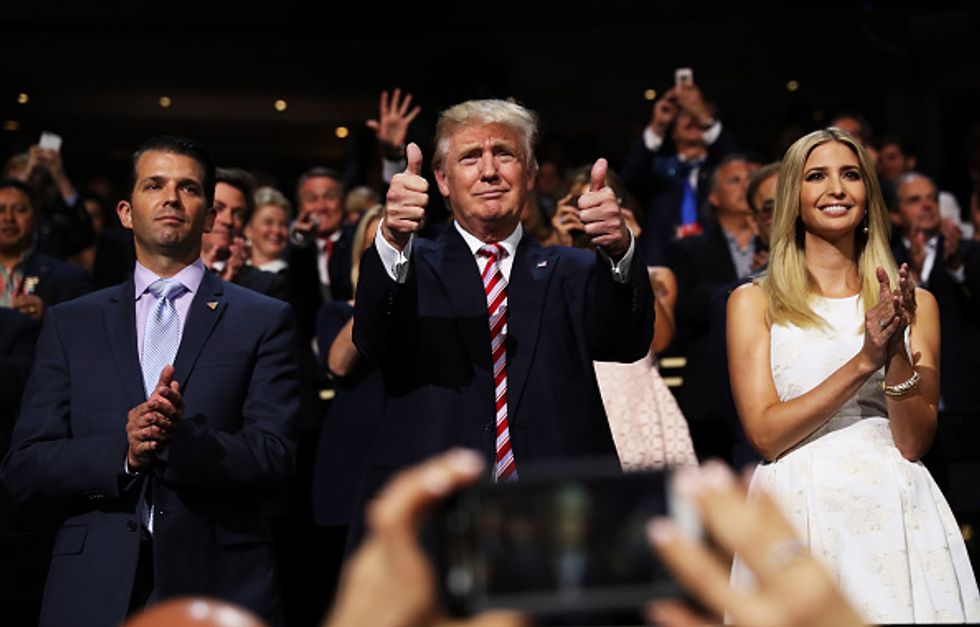 There are some we don't see as often.
Barron Trump is probably the only child in the family that remains a complete mystery.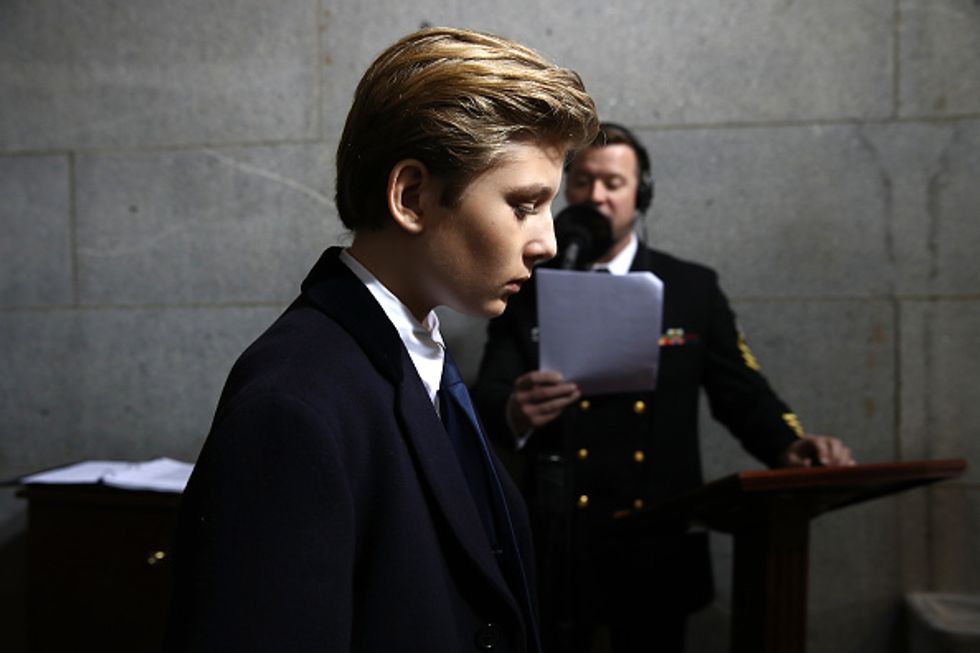 Every time we see the fourteen-year-old, he looks like he's being dragged to yet another event that he really doesn't want to be at.
I guess that's just the attitude of any other normal teenager, right?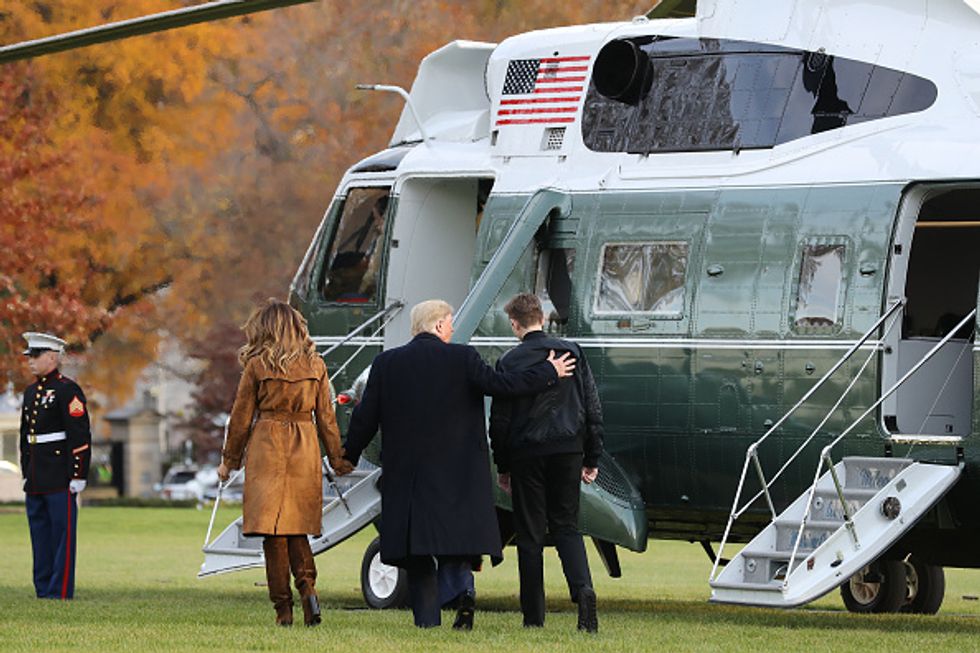 But can we consider Barron Trump as any other
normal
teenager? His dad is currently in the most powerful position in the world, so he probably won't go through the typical turmoils of a working-class teen.
Though that doesn't mean he doesn't have his own problems.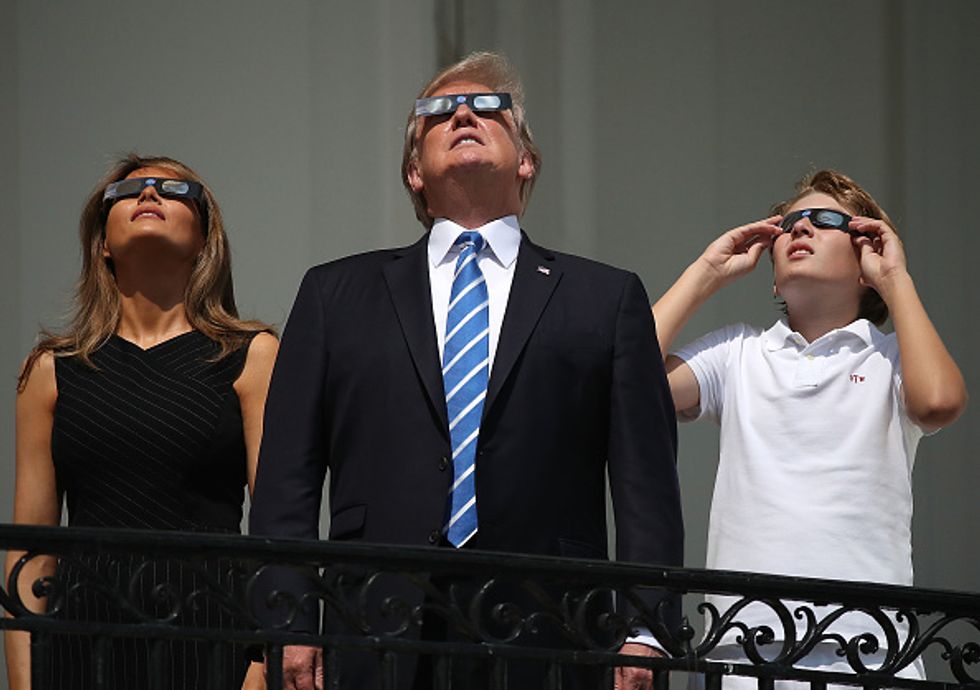 When your father is one of the most controversial figures in the history of the United States and your older sister is the "perfect" American daughter, while your brothers continue to be considered more important than you, it can become easy to feel unimportant and rejected...
especially
considering the bizarre comments his own father makes about him.
So let's take some time to get to know a bit about Barron Trump.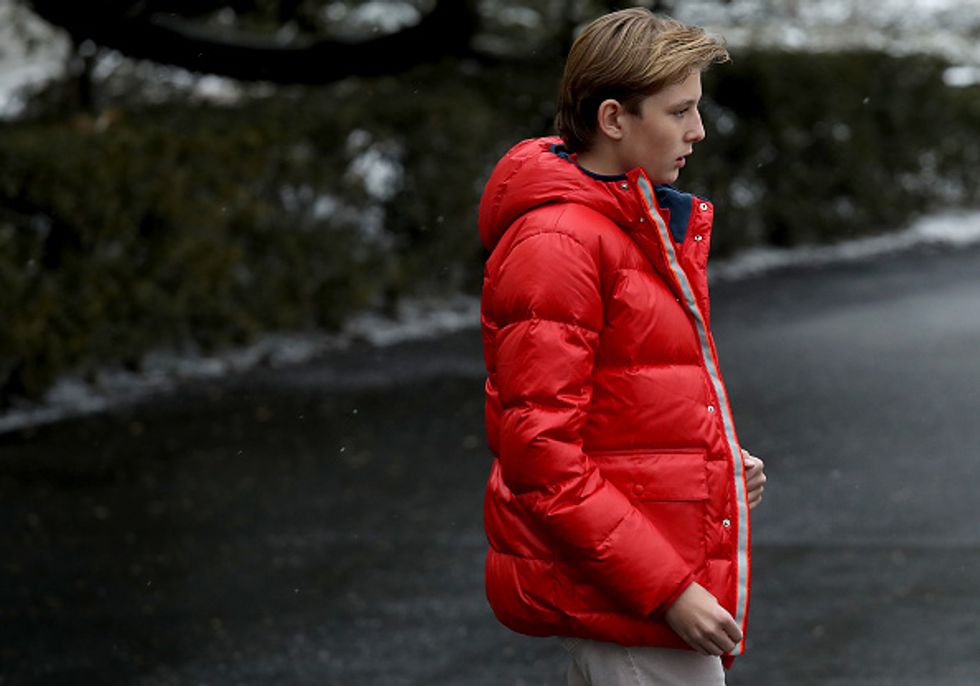 Born on March 20th, 2006, Barron Trump is the only child of Melania and Donald Trump. He was born a year after they got married.
Once his father was elected into office, he stayed with his mother in their old penthouse...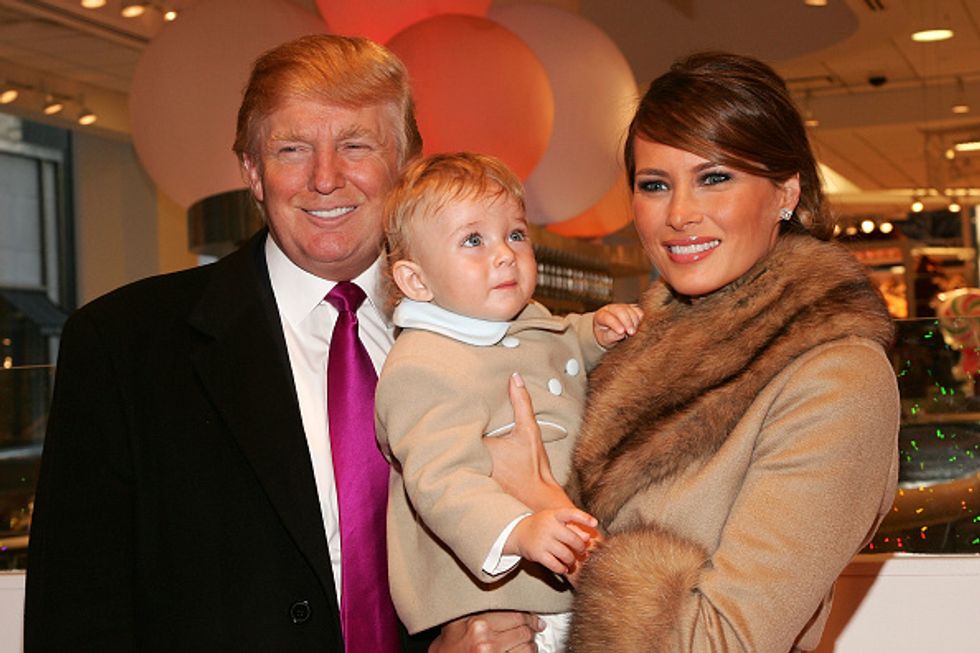 And after a little while, they both joined Trump at the White House, which makes Barron Trump one of the only "first boys" to have ever lived in the prestigious building. The last was sixty years prior, all the way back in 1961 when John F. Kennedy's son moved in as a baby.
But all-in-all, the Trumps tend to keep Barron out of the spotlight.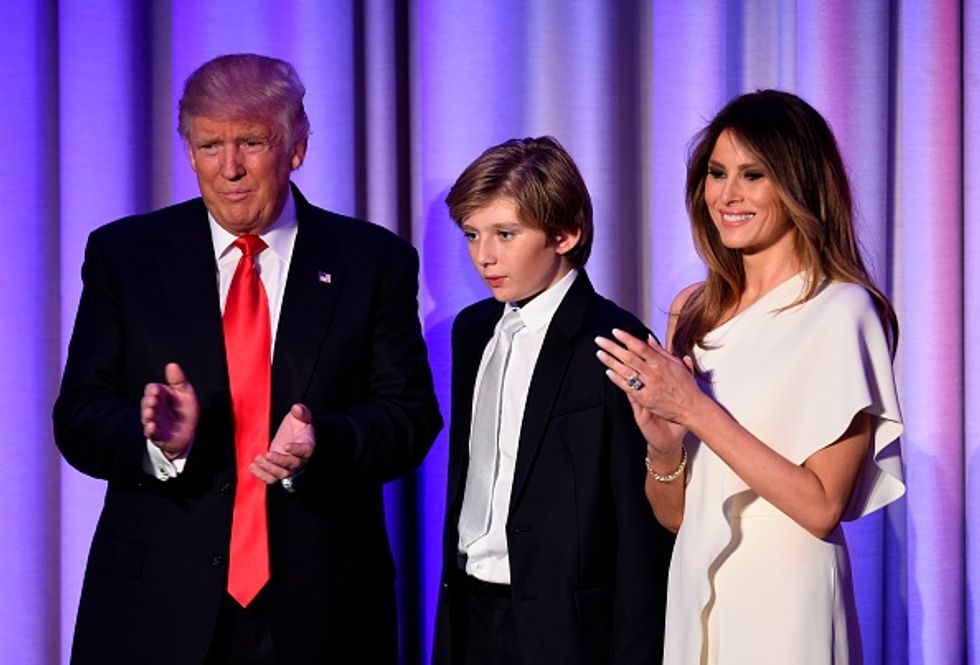 While his other siblings attend and host a lot of events, Barron only appears to attend the most important presidential ones, including the inauguration and internal White House extravaganzas.
What we do know about him though, is that he lives a very lavish lifestyle.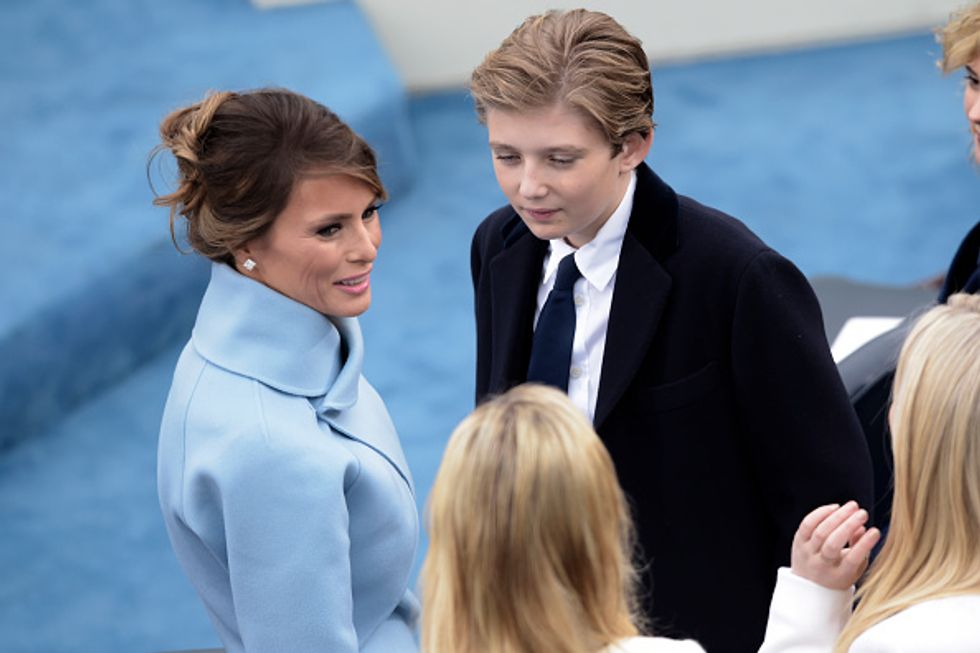 According to Melania's parenting book,
Redbook
, Barron is equipped with his own floor at the current Trump residence and he also has his own set of personal decor that makes him feel more at home.
And not to mention that his life at the White House means that he has someone at his beck and call every second of the day.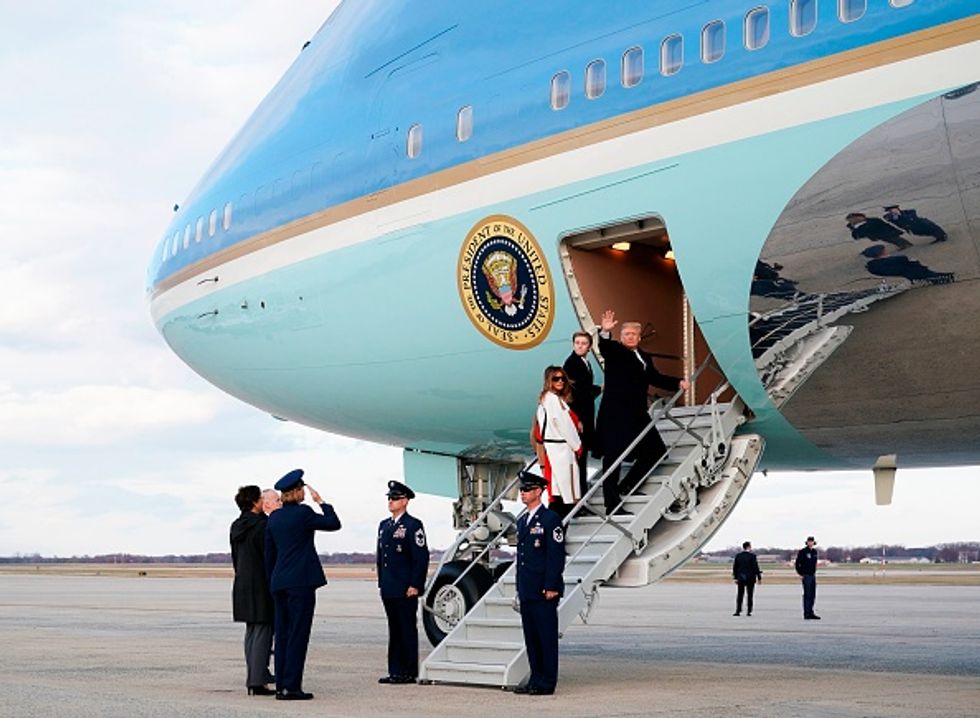 Yeah, he basically lives like a king.
But even so, that doesn't mean his parents haven't given him some house rules...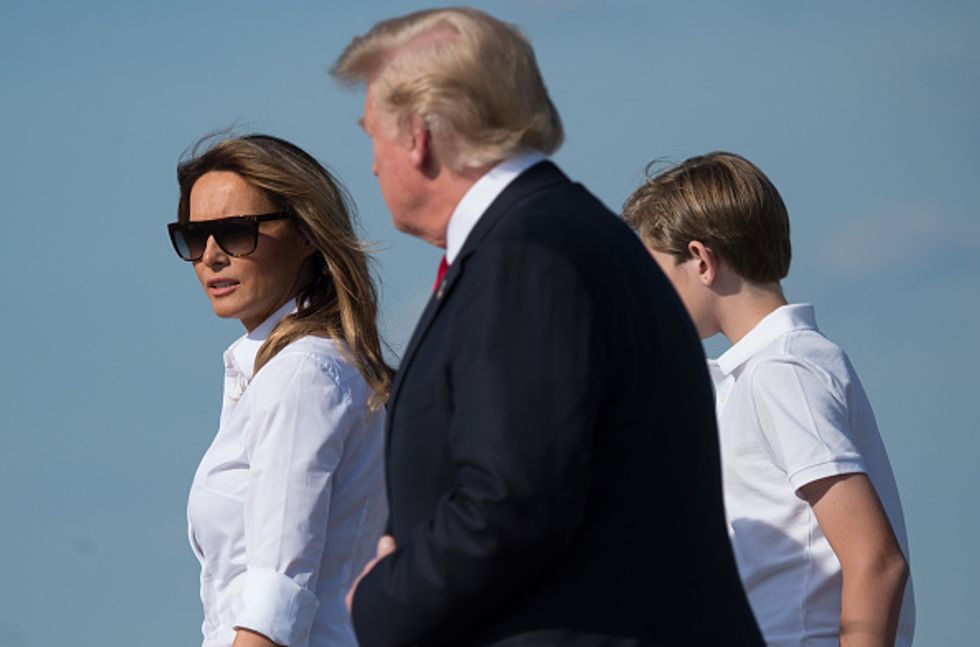 And according to the first lady's latest venture into halting the world of "vaping", I guess we can assume what one big no-no in that household is.
Using her official Twitter account, Melania Trump gave us an insight into what the Trump administration plans on doing to combat this problem.
I am deeply concerned about the growing epidemic of e-cigarette use in our children. We need to do all we can to pr… https://t.co/nFKl0xC7H9

— Melania Trump (@Melania Trump)1568045957.0
She said this: "I am deeply concerned about the growing epidemic of e-cigarette use in our children. We need to do all we can to protect the public from tobacco-related disease and death, and prevent e-cigarettes from becoming an on-ramp to nicotine addiction for a generation of youth." This can only mean one thing, right?
It looks like someone has been vaping behind their parent's back! But Barron's supposed vaping habits weren't the only thing people were talking about...
Donald Trump, of course, had to back his wife up! But the comments he made left us more concerned than anything.
DO NOT VAPE! MY WIFE IS WORRIED ABOUT HER SON BARRON WHO MIGHT ALSO BE MY SON I THINK IF SO HE'S FANTASTIC! https://t.co/m44YkbnQER

— Rex Huppke (@Rex Huppke)1568243246.0
@thehill Soooooo, Barron is NOT @realDonaldTrump 's child? Makes sense.

— 🌊🌍 This is F'ING madness 🌍🌊 (@🌊🌍 This is F'ING madness 🌍🌊)1568231582.0
@thehill So Trump isn't the father? He said she not we.

— Joel (@Joel)1568229914.0
@thehill She probably wishes Trudeau or Macron was the real daddy...

— BowserDog (@BowserDog)1568230061.0
@thehill Wait. Does @realDonaldTrump have a son, too? Has he been briefed? Will Melanie (sic) be briefed? #SheHasASon

— #ShotsInArms #VialsOfLife (@#ShotsInArms #VialsOfLife)1568230258.0
@RexHuppke @deboonz His name gives it away. The father is the infamous John Barron.

— Bertolt Brecht ✍️ (@Bertolt Brecht ✍️)1568250093.0
@FLOTUS @HHSGov I think it's great that you are deeply concerned about e-cigarette dangers for children. If only y… https://t.co/4RXsCbUoPC

— Unloveable Me (@Unloveable Me)1568307539.0
The president was recently seen talking about the problem of vaping when he talked about why the issue was important to Melania personally.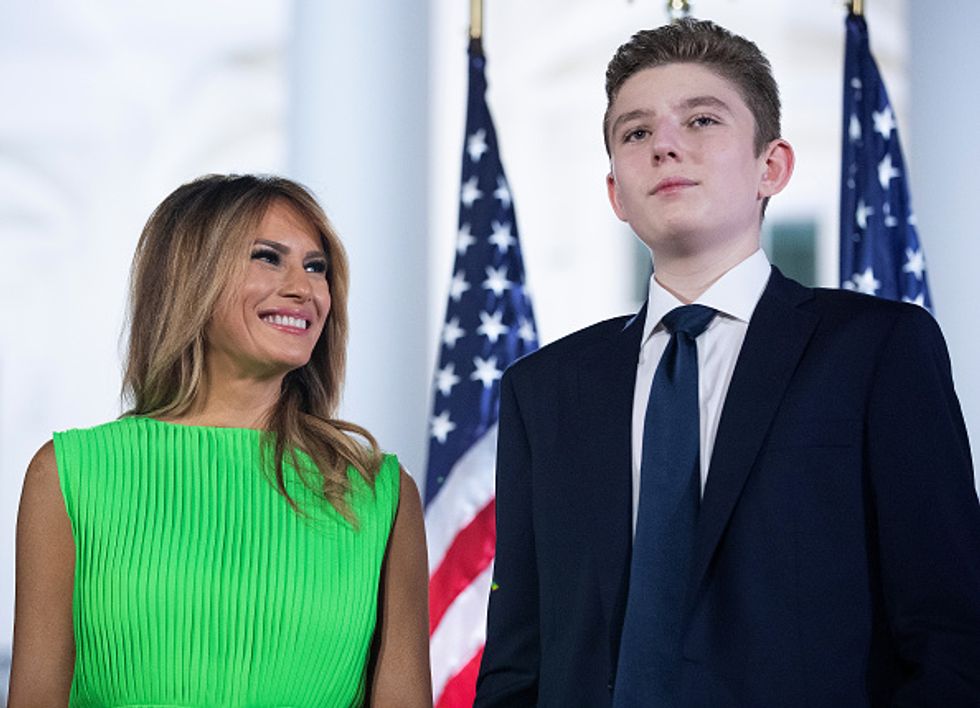 Instead of saying that they have a son
together
, he only referred to her as someone who has a son... Yikes. "We can't allow people to get sick and we can't have our youth be so affected. That's how the first lady got involved. She's got a son, together, that is a beautiful young man and she feels very, very strongly about it."
Um... yeah, she's got a son, but he is also your son, Mr. President!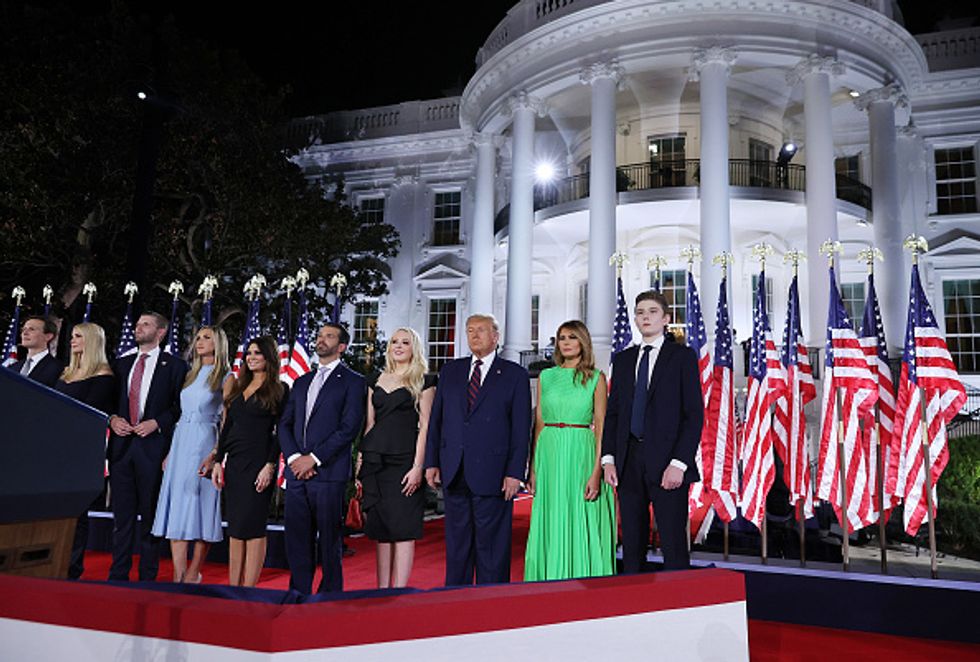 And more recently, more strange aspects have come to light about Trump's relationship with Barron, including Trump's incredibly overprotective nature towards his son.
"It is a longstanding tradition that the children of presidents are afforded the opportunity to grow up outside of the political spotlight."
"The White House fully expects this tradition to continue. We appreciate your cooperation in this matter," he's
stated.
He's even banned Barron from playing football.
"I hate to say it because I love to watch football. But I really think that as far as my son — well I've heard NFL players saying they wouldn't let their sons play football. I would have a hard time with it," Trump has said in the past.
It could be that the two are incredibly similar ...
Melania has called Barron a "Mini-Donald," saying: "When he was 5 years old, he wanted to be like daddy: a businessman and golfer. He loves to build something and tear it down and build something else."
But their relationship was tested when Trump was diagnosed with COVID...
And Barron soon caught the virus from his father. "He says, 'How bad is this?' It's bad, it's bad.' But we're going to be hopefully a best case, not a worst case, and that's what we're working for," Trump revealed.
In spite of his closeness with Barron, Trump had a rather hands-off approach to fatherhood.
"If I had a different type of wife, I probably wouldn't have a baby, ya know, cause that's not my thing," Trump explained, "I'm really, like, a great father, but certain things you do and certain things you don't. It's just not for me."
Even so, he reportedly calls Barron several times a day nowadays.
"The president's just a really caring father and you don't see that," White House Chief of Staff Mick Mulvaney has stated.
But according to a body language expert...
Trump's close relationship with his son is seemingly all for the media and cameras.
After observing numerous snaps of Barron and the president together, body language expert and psychologist, Bruce Durham, gave his honest opinion.
"I think it is quite sad and sweet that Barron is looking at the floor in many photos," he
explained.
"It must be hard for any young adult to be in that position - but again, with Donald being so focused on 'himself' maybe he hasn't got time for 'others' - including helping his son with his confidence levels in front of the cameras."
Bruce also believes Trump has a "powerhand" over Melania.
"It's a bit like this with his powerhand over Melania, directing her to go where he demands, almost like pulling a helpless puppy along on a lead." Seems legit to us!
Want more from the controversial President?
Then scroll on ...