Having to deal with the death of a loved one is never easy, and as the pandemic hits hard, more and more people have had to watch as they lose family members, without being able to say a proper goodbye.
But one thing you can never prepare for is finding out your family has been murdered.
That's exactly what happened to one man who found out his family had been killed through social media. Keep scrolling for his heartbreaking story...
It's never easy to lose a loved one.
But imagine finding out your whole family had been killed.
And through Facebook of all places.
That's what happened to one man, and just a year on he's decided to share his heartbreaking story...
During this lockdown, thousands of people will lose a loved one.
Just you know. There were over 2,000 Americans that died yesterday from Coronavirus. Moms, dads, daughters and sons.

— Tosin Ash.💧 (@Tosin Ash.💧)1588781559.0
People are dying at alarming rates and, as a result of the lockdown measures, grieving families and friends are unable to get the closure they deserve.
The whole grieving process has been flipped completely upside-down.
The majority of people dying are having to die alone, without their family and loved ones surrounding them.
Which is something Blake Bivens experienced way before this outbreak started.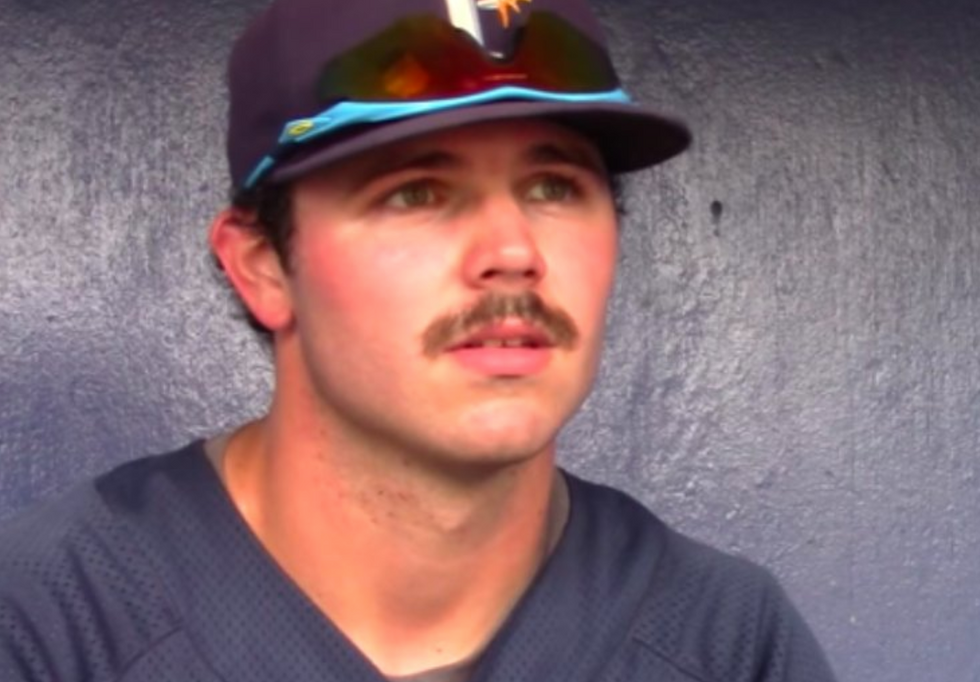 via: Twitter
And the worst part was, he didn't get to say goodbye.
The grief of murder might be even more difficult to deal with than loss from disease.
@MirrorBreaking_ He should have been taken down immediately. That chase shit was ridiculous. He's standing there ch… https://t.co/K5Y3mRLZHe

— Terry Roy, Author/Artist/Book Designer (@Terry Roy, Author/Artist/Book Designer)1566975464.0
Because the answer to "why" is always a third party.
Knowing you weren't there to protect them can linger with someone forever.
@MirrorBreaking_ Almost hard to believe

— S | Z #GoodTrouble (@S | Z #GoodTrouble)1566971064.0
Even if there was nothing you could do to stop it.
It's the what-ifs that never go away.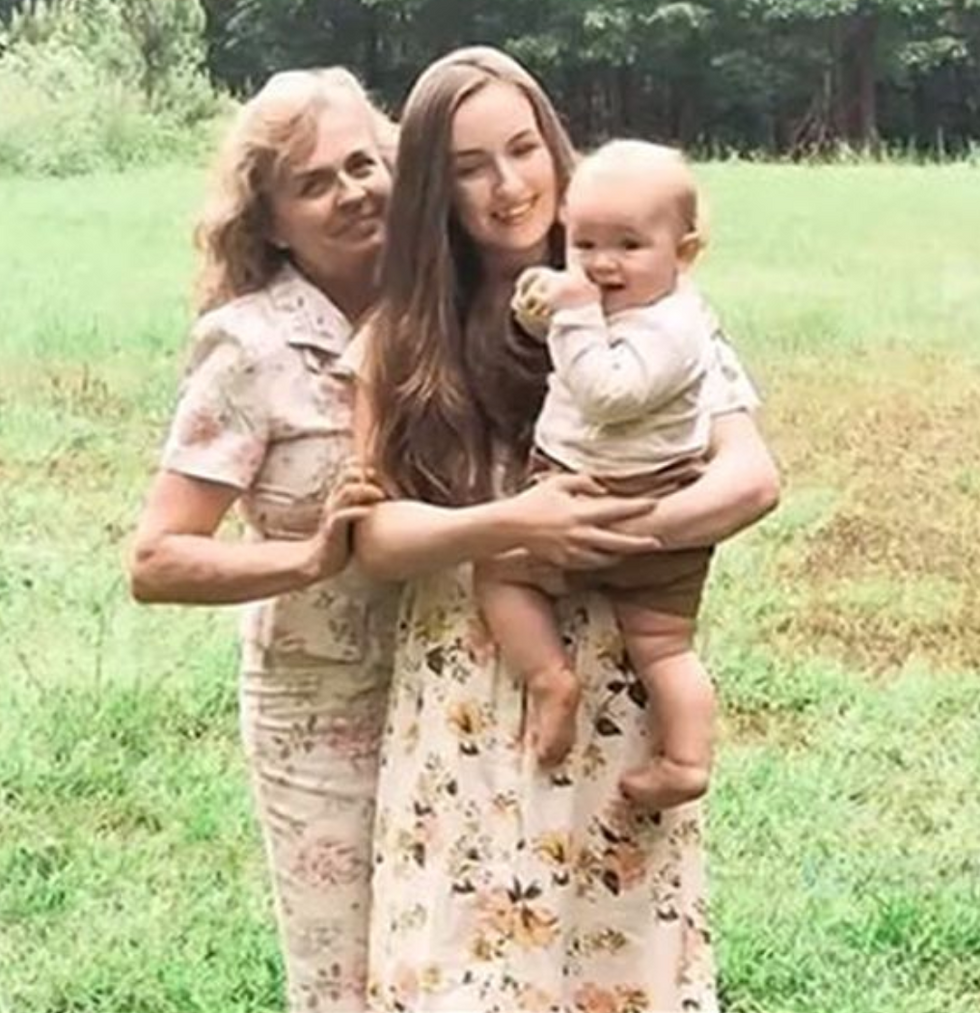 via: Twitter
Some even start to blame themselves.
Blake Bivens was playing for the Tampa Bay Rays as a minor league pitcher when he received the worst news of his life...
Not only that, but he found out through social media.
He gave an insight into the horrific day on Sunday, during a service at The River Church in Danville, Virginia.
Bivens revealed how he found out about the shooting of his wife, baby, and mother-in-law just last August, after checking his Facebook when he was out of town.
Bivens was on a road trip with the Montgomery Biscuits when he found out.
He revealed: "First headline I see is two females and a small child were gone. I immediately knew that was them. I found out my family was gone over a Facebook headline. I just immediately began to scream in the middle of the airport.''
The twenty-four-year-old's video was broadcast over Facebook.
His family had been shot dead in their home in, VA. His wife Emily was only twenty-five when her, their fourteen-month-old son Cullen, Emily's mother, Joan Bernard, and their dog were found.
Matthew Bernard, Bivens' brother-in-law, was just nineteen at the time.
He was arrested and charged with three counts of murder after being caught running from the police naked. They concurred there could have been possible "religious motivation" for the shootings.
Bivens spoke for more than 30 minutes on the broadcast.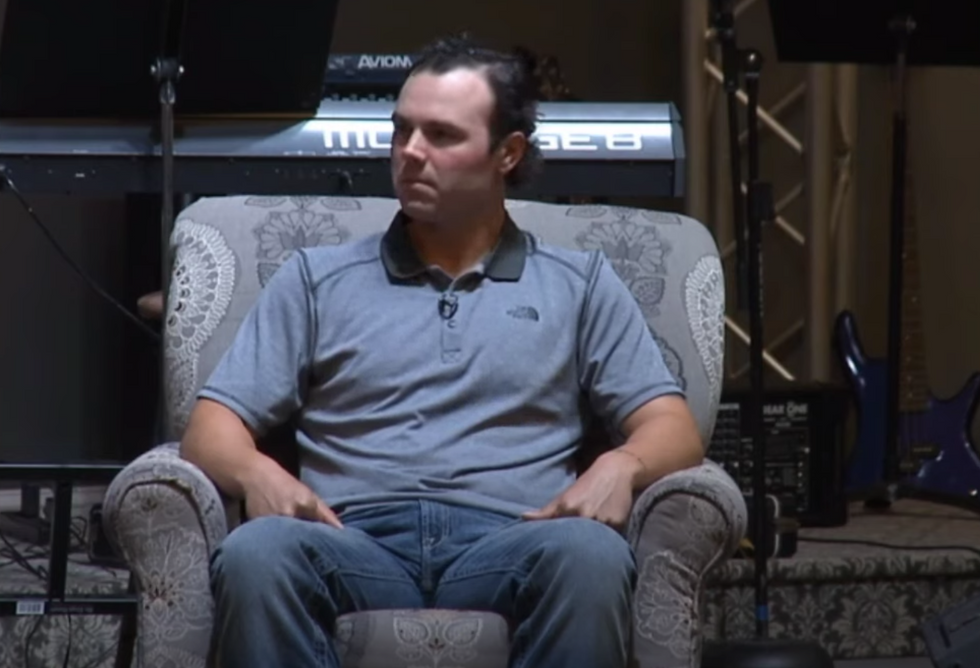 via: Youtube
Detailing how he first checked his phone while packing for a bus ride to travel to a game, which led him to the awful news.
The silence was the worst part...
"There weren't any messages from Emily or anyone," he said. "I knew then something was going on and immediately called my parents. They were trying to figure out what was going on also. I knew I needed to get my stuff together. I needed to probably get an airport trip home, not knowing the extent of anything going on."
He went on to discuss the heartbreaking trip home.
"The only thing I really remember from the whole plane ride is I just went through periods," he said. "I just stared at the back of the seat the whole time, trying to get my mind to wrap around what I'm hearing."
He was in a perpetual cycle of confusion...
It was the other players that helped him through the plane journey home.
Bivens confessed the trip home "could have been a whole lot worse" for him if he hadn't been joined by other members of his baseball team.
You can check out his emotional account below...
"I think the hardest moment for me was when I got home and I walked in my son's bedroom for the first time and realized I was never going to see him on this earth again," he revealed. "That was the worst moment in my life. Nothing ever will come to feeling the way I felt at that moment." Bernard has a hearing scheduled for next week to decide if he is able to stand trial for his actions.
If you're in need something more uplifting.
I need some good news. I'm ready to go to sleep & start this day over.

— d💋 (@d💋)1588710128.0
Keep scrolling for the amazing news Zayn Malik has shared about him and Gigi Hadid...