This year, we all need a little extra Christmas cheer, and the latest video of a toddler spotting who he believed to be Santa on his day off is exactly the kind of magic we've been looking for.
Keep scrolling to watch the heartwarming moment for yourself...
2020 has been a truly challenging year...
via: Getty
So, for many of us, Christmas couldn't come quick enough!
It has been giving us all something to look forward to...
Because, come on, there's a lot to love about the festive period.
There are gifts, precious family time...
via: Getty
And not to mention the movies and the presents.
And of course, who could forget...
That special visit from Santa Claus!
Well, one little girl recently thought she had spotted him doing some Christmas shopping of his own.
via: Getty
Sophie Jo Riley was with her parents in a grocery store when she spotted Santa Claus back in December 2015.
However, "Santa" wasn't dressed in his usual attire...
Instead, he had on a red button-up shirt and blue jeans.
But, to Sophie Jo, the resemblance was uncanny...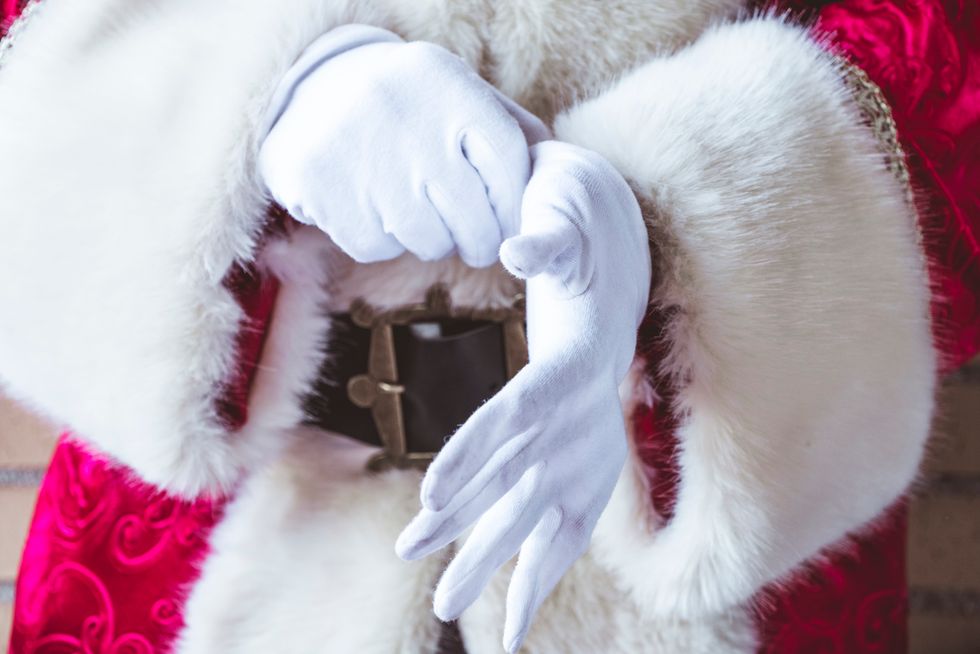 via: Getty
And she knew she just
had
to meet him.
I mean, if you're going to grow a white beard so close to Christmas, it's the unwritten rule that you are now Santa...
And, incredibly, the bearded stranger played along with her belief.
The footage from the interaction is everything we need right now...
And her dad recorded the whole adorable interaction. People online can't get enough of it, keep scrolling to watch the video for yourself...
"Are you getting ready for Christmas?" the man asked Sophie.
"Have you been a good girl this year?" She nodded excitedly, explaining that she'd be leaving cookies out for him to eat.
Although Sophie Jo told him that he should share the treats with his reindeer...
And he promised her he would. I believe him wholeheartedly.
Check out the adorable interaction below...
Keep scrolling for more magical Christmas content...