In a new proposed law, aspiring police officers could soon require to complete a 4-year college degree in California in an attempt to combat police brutality.
Here's what we know...
Being a cop has always been an admired profession...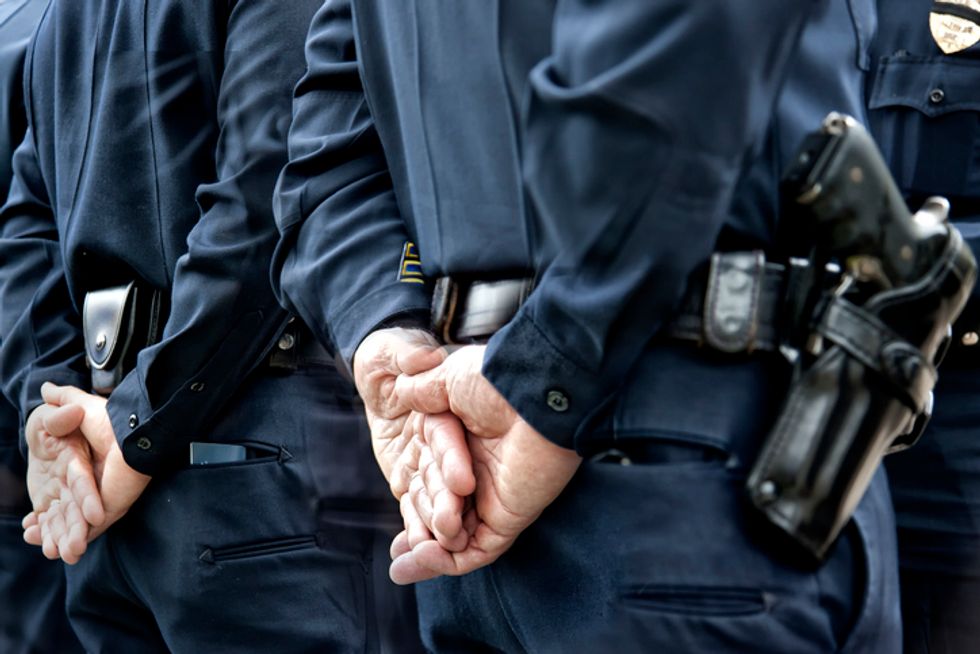 via: Getty
But, over the last few years, the reputation surrounding law enforcement has been damaged significantly.
This is all thanks to a number of individuals who abuse their position of power...
Because sadly, the majority of police officers do what they do to try and make a difference and make the world a safer place.
The abuse of power amongst police officers has been a problem for decades now...
SAY HIS NAME. GEORGE FLOYD. HE WAS AN INNOCENT MAN, AND HE WAS MURDERED. HE COULDN'T BREATHE, AND HE BEGGED FOR HIS… https://t.co/7WNH4pzDLY

— 🐌 (@🐌)1590620093.0
And it was well and truly demonstrated during the Black Lives Matter movement earlier this year following the tragic death of George Floyd.
Of course, police brutality towards Black people has been rife for way too long...
@razzlerocks The way they treat black people is just insane. I'm embarrassed that I live in a society like this. #BlackLivesMatter

— Anime and K-pop are cousins (@Anime and K-pop are cousins)1590642453.0
But when George Floyd was killed after police officer Derek Chauvin knelt on his neck for more than 8 minutes, the world was left outraged.
Innocent people have been losing their lives and suffering at the hands of law enforcement for way too long...
And this triggered a global protest against not only racism but also against police brutality... Especially here in the U.S.
Scenes at numerous BLM protests here in America spoke for themselves.
Numerous cops were seen brutally attacking and beating up peaceful and innocent protestors which was utterly sickening to witness.
Even though there are so many good cops out there...
Something needs to change.
It's clear that many cops here in the States haven't received the correct training...
And it's also apparent that many simply don't understand the laws that they enforce and abuse.
Well, it seems that change is finally about to happen in California...
And it's something that lots of people are happy to see happening!
It has just been confirmed that aspiring cops could soon be required to complete a 4-year college degree in order to be accepted on the force.
A California legislator has proposed the drastic plan to help create a more responsible, less deadly police force for his state: requiring all incoming local and state officers to have a bachelor's degree or be at least twenty-five-years-old, according to
Vice.
Democratic Assemblyman Reggie Jones-Sawyer introduced Assembly Bill-89 to the state Legislature on Monday...
The bill cites at least 6 sources as the basis for its proposal...
Including a 2007 study that found police officers with bachelor's degrees were less likely to use physical force than their high school-educated colleagues. So far this year, police have killed 134 people in California,
according to the Washington Post
, which surpasses last year's total count of 135 fatal police shootings.
Worldwide, requiring a degree is nothing new to policing.
In England and Wales, officers have been required to have a 4-year degree as of this year. Denmark, Norway, Finland, and Sweden also require their officers to have some level of college education in addition to their training.
This is definitely a step in the right direction...
But what do you think? Do you think our police officers should be required to complete a college degree before being qualified? Or do you think this is exactly what the U.S police force needs? Read on for more on the police force and its issue with violence...