Bella Thorne was hacked and a stranger leaked her nudes online... without any consent or permission.
Read on to find out how this Hollywood beauty fought against this violation...
The harsh reality of online hacking...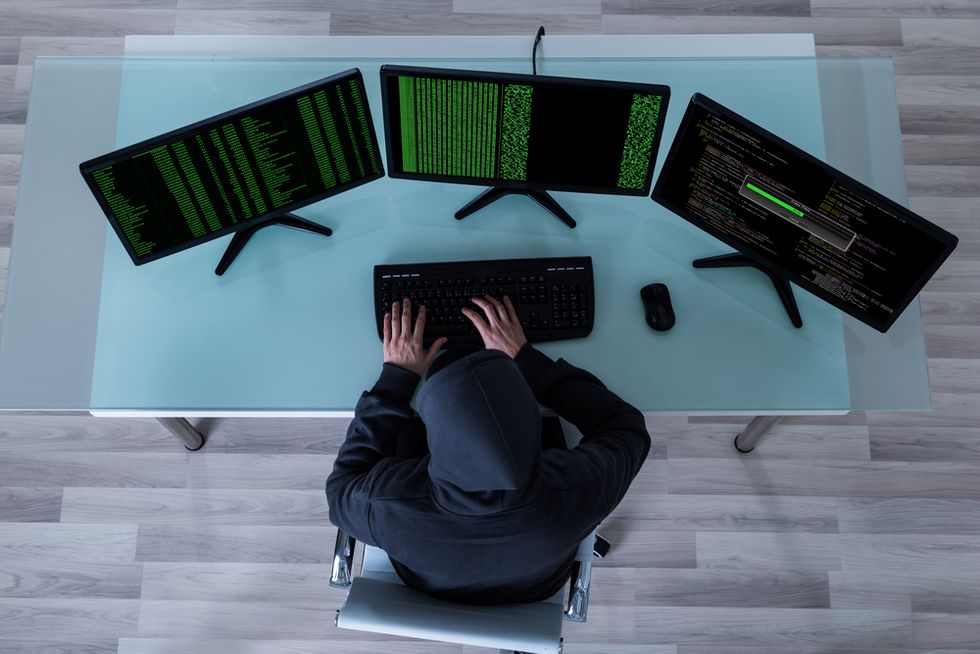 via: Shutterstock
Online hackers can gain access to our most private and intimate details, ranging from bank details and text messages to those private images intended for one set of eyes only.
Millions of women have been affected by a certain kind of hacking.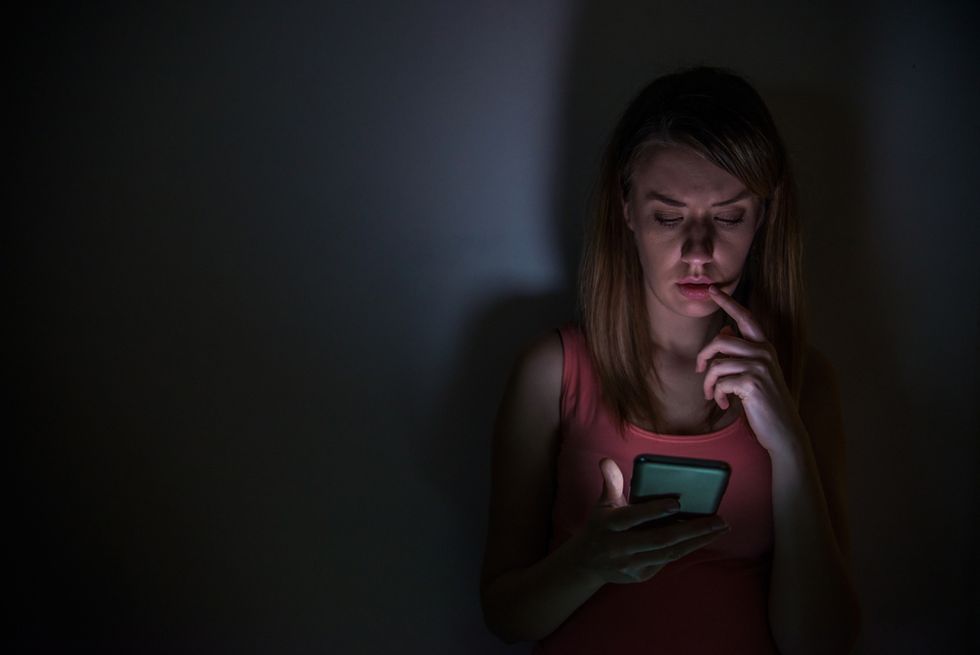 via: Shutterstock
The hacking of intimate images has been a recurring issue for millions of women worldwide, many of these women being celebrities with a huge following.
Kim Kardashian is well known for the intimate video that was leaked online...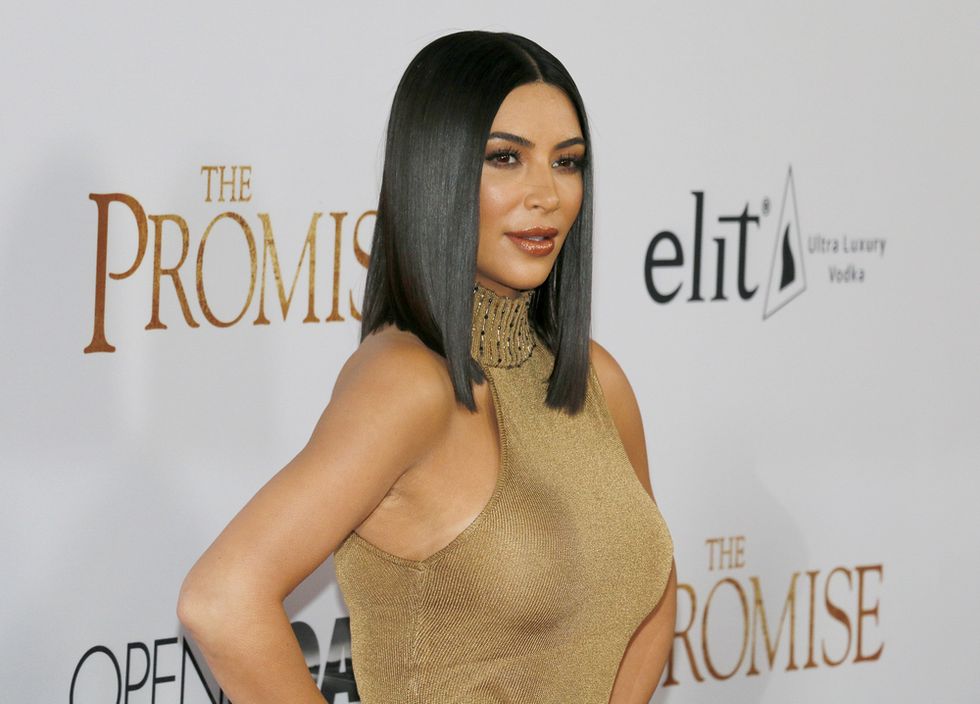 Kim had private footage of herself and her then-boyfriend, Ray J, hacked into and leaked back in 2003. The leaking of this video quickly became viral content and lead to Kim rocketing into the limelight.
The hacking of personal content is damaging and disgraceful.
The leaking of personal content is absolutely barbaric and can affect peoples lives massively. Yet it still continues to happen.
Enter: Bella Thorne...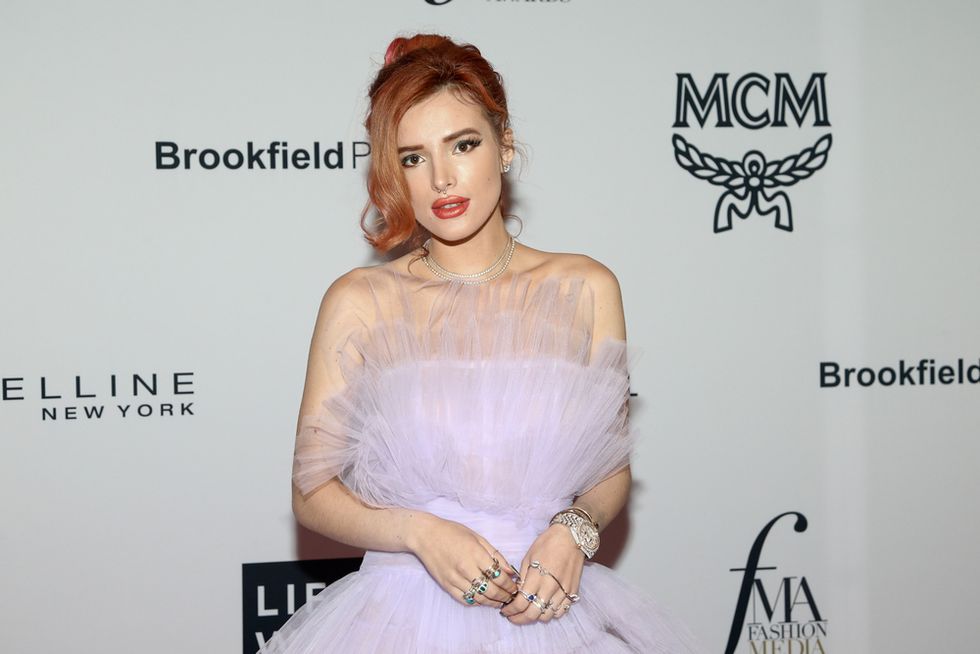 via: Shutterstock
The twenty-one-year-old Florida-born actress/model is the most recent lady of Hollywood to have become a victim of hacking.
The once-Disney star is known for keeping it real online.
Shake It Up, never holds back online and treats her fans to some absolute golden content on her Instagram and Twitter pages.
The life of a wannabe mogul.
She's had a past of numerous traumas.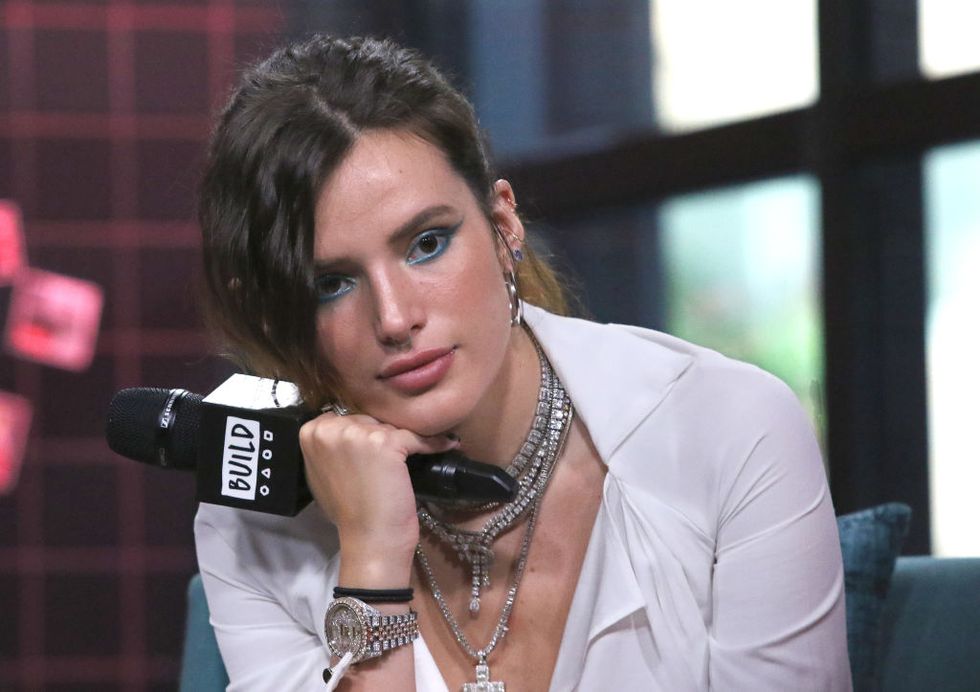 via: Getty Images
Bella has previously opened up about her turbulent childhood, which included years of bullying after being diagnosed with dyslexia. She recently stated that she had been abused from a young age until the age of fourteen, but refused to reveal who her abuser was.
Taking her power back...
The star refused to take this matter lightly...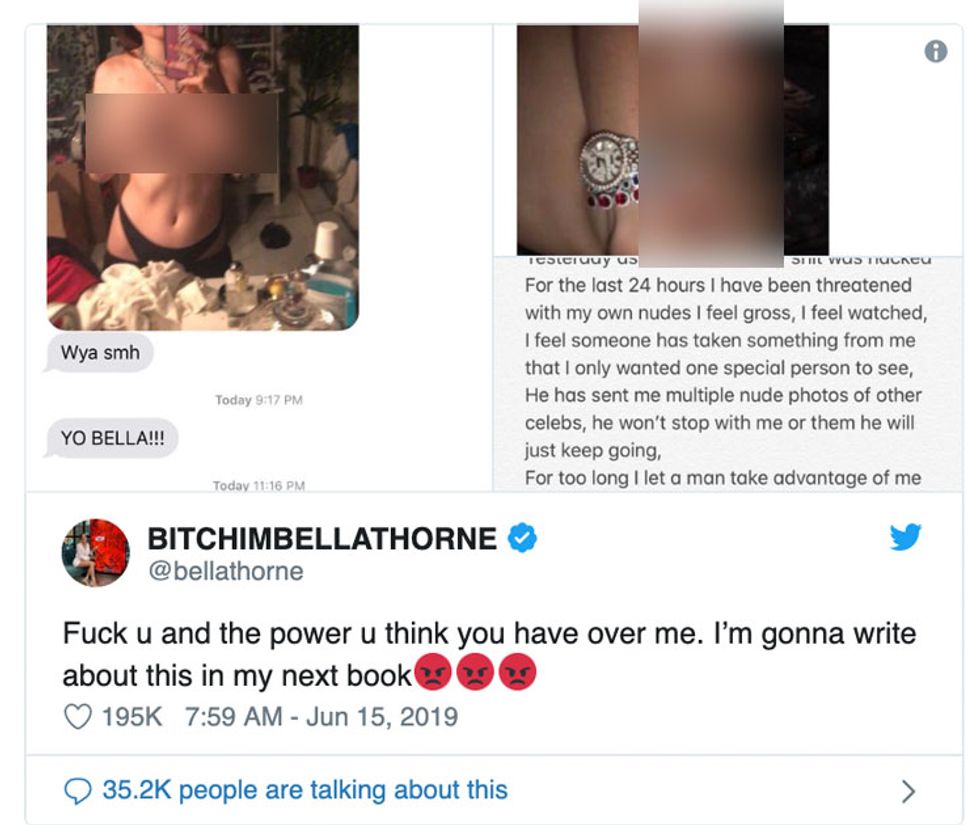 She stated: "F*ck u and the power u think you have over me. I'm gonna write about this in my next book." Rather than having the world see her images as a consequence of a leak, she put her foot down and simply uploaded them herself.
Girl power.
Bella is a prime example of a woman reclaiming her power after a feeble attempt to take it away. Yes, girl!
A powerful rant...
Bella's no longer letting men take advantage of her.
A sly reference?
Mod Sun
, after they ended their 2-year relationship recently. Some fans have speculated that Bella was referencing her ex-lover in her Twitter rant, but this hasn't been confirmed.
She doesn't want to "ruin him."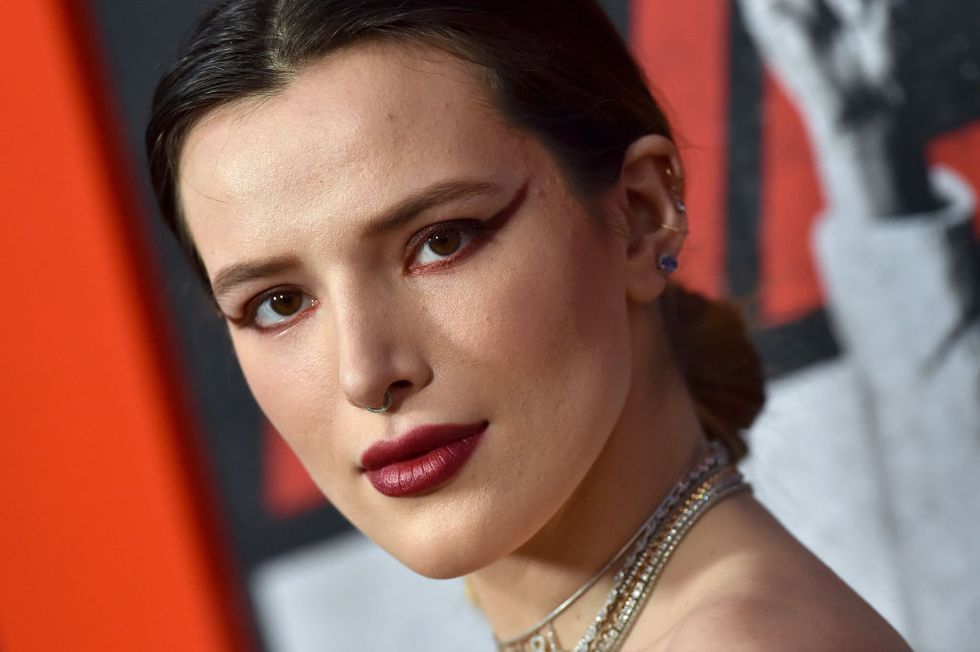 via: Getty Images
Speaking to the
Hollywood Reporter
, Bella stated that she believes that her attacker is just a juvenile who has made a poor choice. "This kid sounds like he's 17, as much as I'm so angry and wanted to f*ck him up over doing this to people I just wanted to teach him a lesson. He's still a kid and we make mistakes, this mistake is a bad one. But I don't want some 17-year-old's whole life ruined because he wasn't thinking straight and [was] being a dumbass."
The mature thing to do.
Empowering.
Her fans have shown support over social media.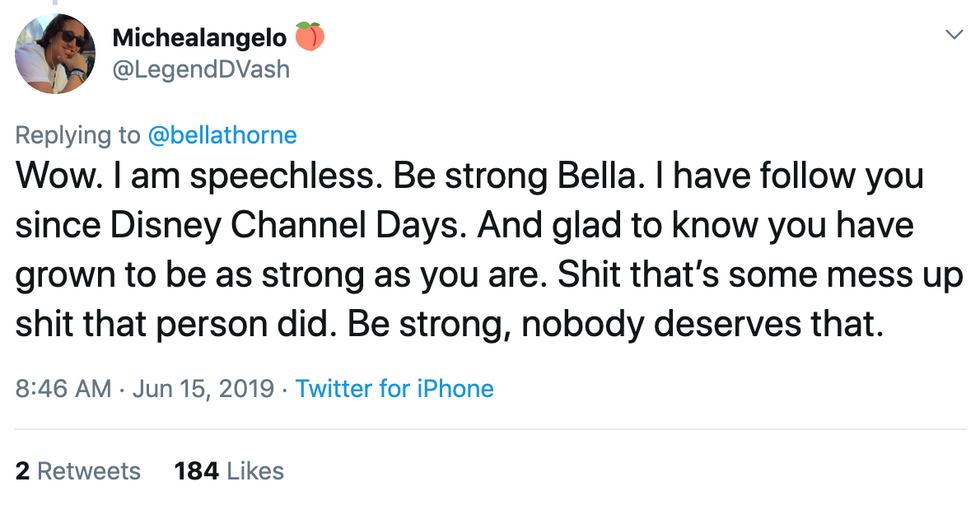 Bella's outcry has triggered a tsunami of support and women are speaking out about their experiences of this type of harassment.
Women are coming together and demanding that they get what they deserve.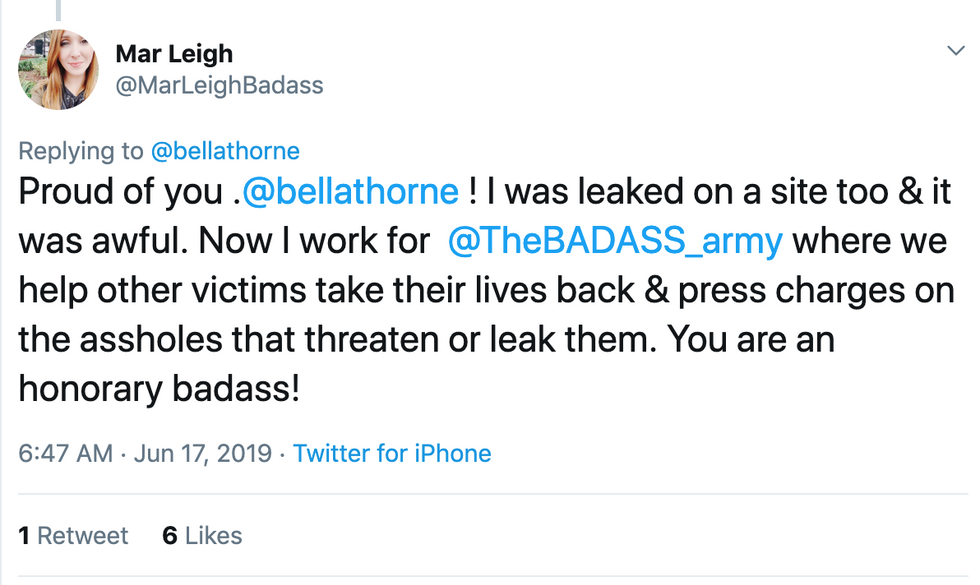 These women are demonstrating that this form of harassment is not acceptable and can even come with criminal charges against those who have violated these individuals.
Taking a stand.
Our bodies are our own property and it is only us who gets to decide what happens to them. If we want to take selfies, then so be it! We should be allowed to love ourselves in any way we chose to, regardless of gender or any other factor. And most importantly, we should be able to express ourselves without the fear of those sick and twisted individuals gaining access to our private files and exploiting them online. As Bella proved, nobody deserves to take a single thing from us. Period.