attends 1st Annual AutFest International Film Festival at AMC Orange 30 on April 23, 2017 in Orange, California.
In the wake of numerous reports of upsetting sexual assault allegations against movie producer Harvey Weinstein, many celebrities have come forward to share their shock and disgust.
One of those celebrities was Ben Affleck. The actor, who worked with Weinstein on Good Will Hunting, released a statement on Facebook saying he was "saddened and angry that a man who I worked with used his power to intimidate, sexually harass and manipulate many women." He wrote that "we must support those who come forward" and "condemn this type of behavior when we see it."
Rose McGowan wasn't buying it, though, and now, former TRL host Hilarie Burton has come forward to remind everyone that Affleck himself groped her on the show back in 2003.
According to Rose McGowan, Affleck was fully aware of Weinstein's behavior and even "told him to stop doing that."
@benaffleck "GODDAMNIT! I TOLD HIM TO STOP DOING THAT" you said that to my face. The press conf I was made to go to after assault. You lie.

— Rose McGowan (@Rose McGowan)1507667129.0
"You lie," she wrote on Twitter after Affleck released his statement stating that he was supposedly "angry" and sickened by the news about Weinstein. Affleck told McGowan to her face that he was aware that Weinstein harassed women and that he advised him to cut it out. Then he made it seem as if he was totally shocked by the reports.
McGowan had a few short words for the deceptive actor:
Ben Affleck fuck off

— Rose McGowan (@Rose McGowan)1507666243.0
But it seems that Affleck won't actually be leaving the news cycle for some time, as a 
TRL 
fan came forward to remind everyone that the actor who was so shocked and saddened that Harvey Weinstein could harass women is a harasser himself.
Actress Hilarie Burton was the host of Total Request Live in 2003 when she was just 21 years old.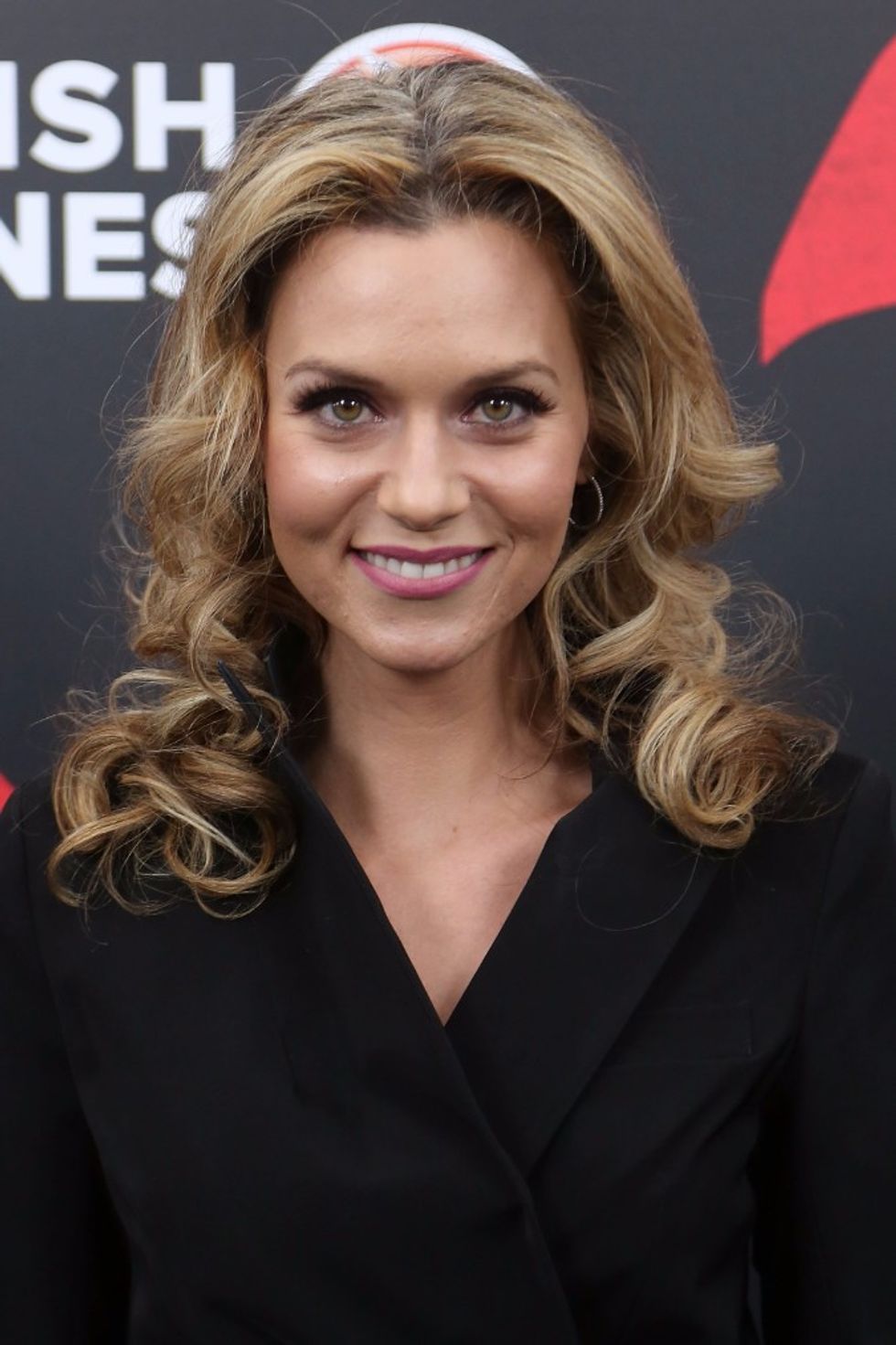 via: Getty Images
On Tuesday night, October 10, after Ben Affleck released his statement and after Rose McGowan called him out, Burton replied to a tweet reminding everyone that she was actually harassed by Ben Affleck on 
TRL 
back in the day.
Twitter user Shanice Brim wrote, in response to a tweet about Ben Affleck, "He also grabbed Hilarie Burton's breasts on TRL once. Everyone forgot though."
@ShaniceBrim @naimaism I didn't forget.

— Hilarie Burton Morgan (@Hilarie Burton Morgan)1507679120.0
Burton's powerful response? "I didn't forget."
Brim continued the conversation. It's awful that no one mentions this stuff, that incidents like groping are considered minor infractions, so they get swept under the rug and laughed off.
@ShaniceBrim Seriously, thank you for that. I was a kid.

— Hilarie Burton Morgan (@Hilarie Burton Morgan)1507684223.0
And it's beyond disgusting that a man could look the world in the face and condemn this sort of behavior in another man without ever taking responsibility for his own wrongdoings. Not that you should need proof to believe Burton's account, but there is actually video of the incident in question...
You can watch it here:
This wasn't that long ago. It happened on air. They commented on it. Burton had to laugh and move on at the time because she was on the job.
Men, even supposedly upstanding ones who "condemn" sexual harassment, often feel entitled to women's bodies and believe that there's nothing wrong with that. That's sickening. 
@ShaniceBrim https://t.co/wh2MpJVQzl Girls. I'm so impressed with you brave ones. I had to laugh back then so I wouldn't cry. Sending love.

— Hilarie Burton Morgan (@Hilarie Burton Morgan)1507686022.0
The harassment of women has become so normalized that men like Ben Affleck don't even think they've done something wrong when they grope a woman's breast without her consent. That, or he really is just a total lying skeeze. Honestly, could be either one.